Possibly one of the most epic (in my opinion!) road trips you could ever take if you had 3-4 weeks in the USA. Travel coast to coast from Los Angeles to New York crossing 12 states and checking out some of the amazing highlights this huge and diverse country has to offer. We've listed the top attractions at each stop along the way along with recommendations for where to stay.
So what are you waiting for – use this all American itinerary to start planning your 3 or 4 week USA Road Trip today! And psst. this itinerary can be done in this time, but if you have longer it can easily be more spaced out and relaxed!
Think of this is your ultimate road trip planner for the USA (and you can thank us later!)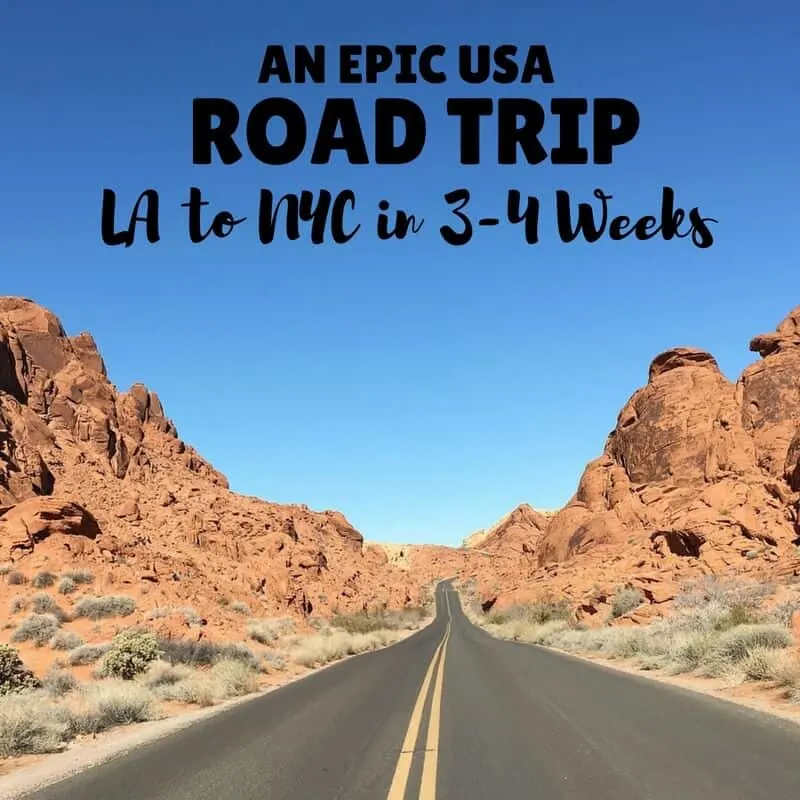 Disclaimer: Almost all posts on this site contain Affiliate links, and this one about our incredible Roadtrip USA: Coast to Coast in 3-4 Weeks is no different. This means that if you click on any of the links in this post (and make a purchase) I may receive a small commission at absolutely no cost to you. Each post is carefully crafted to (hopefully!) answer all your questions and recommendations are made where we believe they will improve your trip and help with your planning. As such we thank you in advance should you decide to click & buy. Read my full Disclosure here.
Coast To Coast Road Trip across the USA – The Route Map
.As I would recommend making this coast to coast USA Road trip across a minimum of 3 weeks, I have split this itinerary into 3 sections. I'll cover the highlights of each marker, travel times between each, and add suggestions for other things in the area. If you intend on driving all the way across the USA let this be your ultimate American road trip planner!
Psst. All ready to go? Don't forget to run through our Road Trip Packing List, Ultimate Road Trip Playlist, Road Trip Captions & Essential Road Trip Tips to get you from A to B & Road Trip Money Saving Tips to make sure you have got all the essentials!

Coast to Coast USA Roadtrip – LA to New York in 3-4 Weeks
Week 1 – West USA Road trip Itinerary: California, Nevada, Utah & Arizona.

The route:
Santa Monica – Los Angeles – Las Vegas – Zion National Park – Horseshoe Bend – Antelope Canyon – Grand Canyon National Park – Monument Valley Navajo Tribal Park (you can also visit one of the Route 66 Ghost Towns at Calico if you don't mind a little detour!)

1. Santa Monica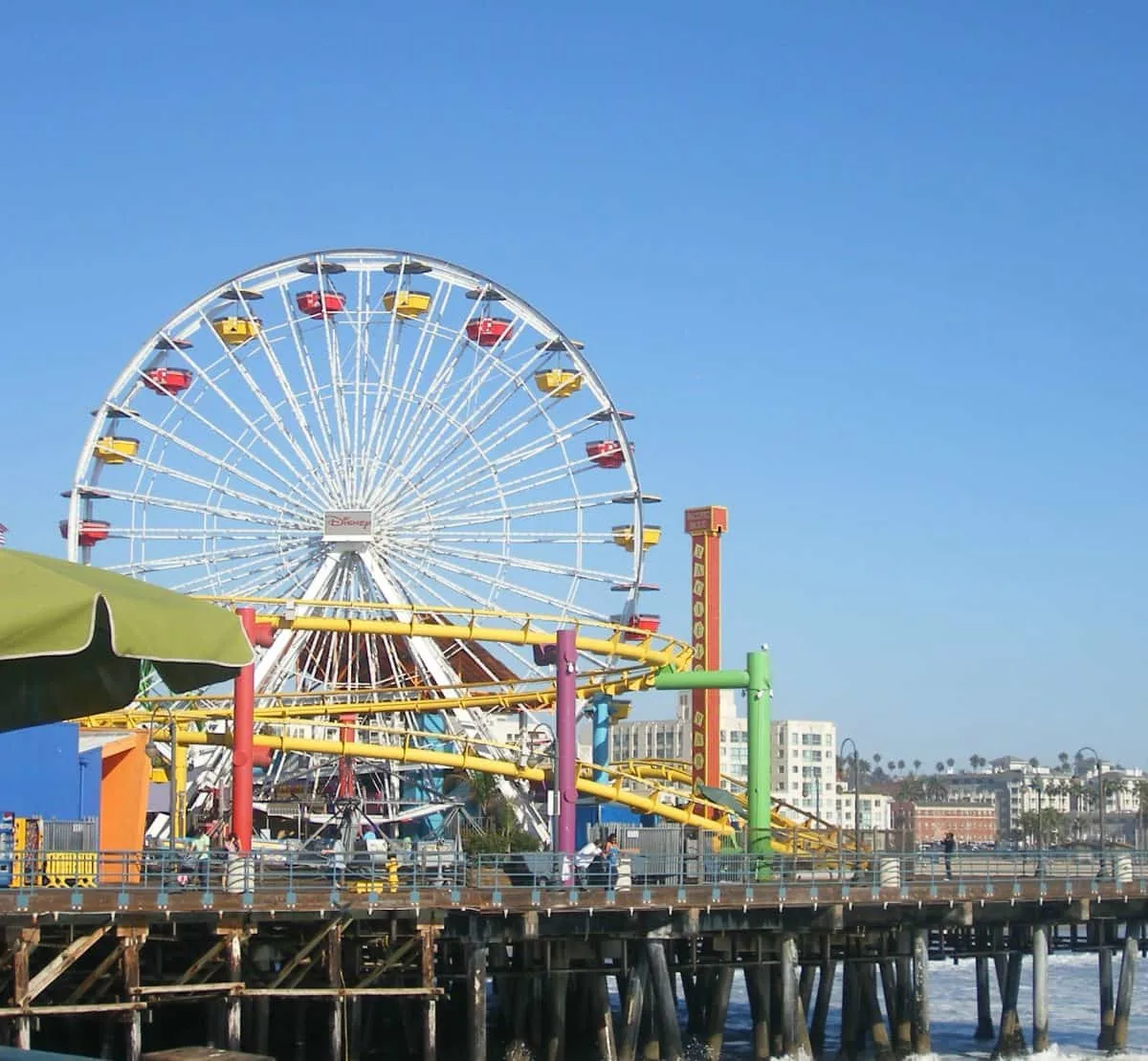 Boasting a laid back beach atmosphere with 8 districts offering great shopping, dining and activities in a 8.3 sq mile area, Santa Monica is the perfect small town (very close to the big city!) to ease into your coast-to-coast USA road trip.
Highlights: Santa Monica Pier, Pacific Park, Third Street Promenade
In the area: Venice Beach, Muscle Beach, Palisades Park, Trapeze School of NY (on the pier)
RELATED: Want to keep your road trip to the West Coast? Why not plan a road trip along Highway 101 – which runs from LA all the way to Seattle! Or check out the ultimate California Bucket List for everything these is to do in this great state!
---
WHERE TO STAY IN Santa Monica

---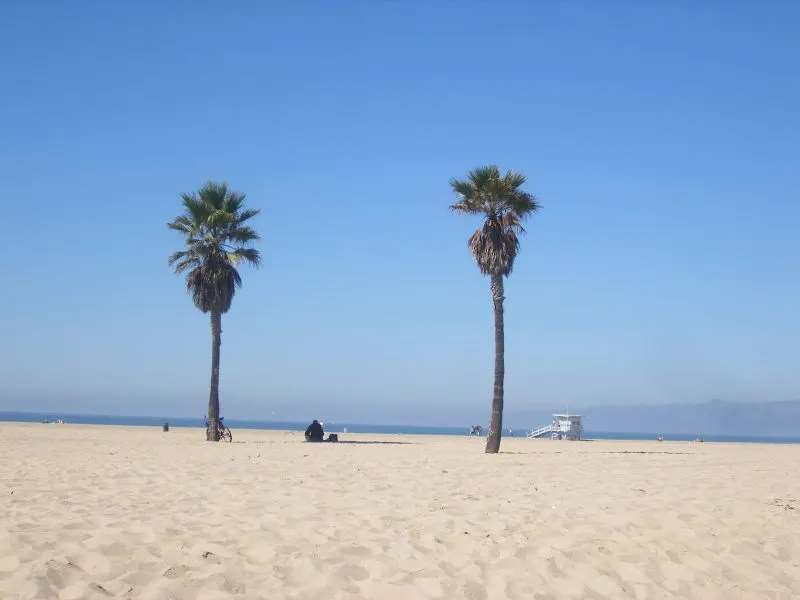 Next Stop: Los Angeles – Travel Time: 45minutes – 1 hour (just a little journey to start you off – but could be longer with that famous LA traffic!)
2. Los Angeles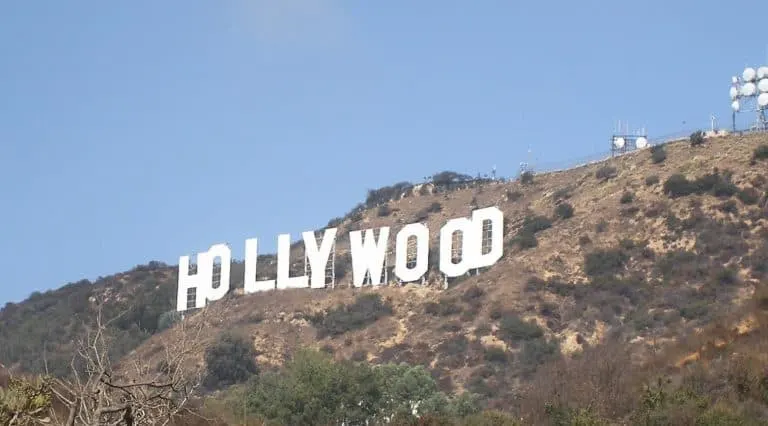 Absolutely one of my favorite United States destinations – from Hollywood Hills to Rodeo Drive there are a plethora of famous places, famous people and famous stories to be discovered. Definitely the home of celebrity! There is so much to see and do in LA that I would recommend spending a few days here before 'officially' setting off on your roadtrip. Head over to my LA Guide for the full city guide, hints and tips.
Highlights: Hollywood/The Hollywood Hills Sign, Chinese Theater, Take a Beverley Hills Tour, Rodeo Drive, Walk of Fame, The Original Farmers Market
RELATED: 48 HOURS IN LOS ANGELES -TOP THINGS TO DO
---
WHERE TO STAY IN Los Angeles:
---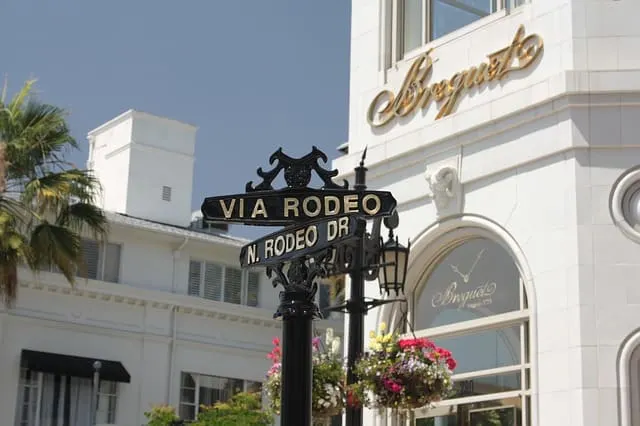 In the area: Guitar Center Rockwalk, Staples Center, Disneyland, Universal Studios, La Brea Tar Pits, Griffin Park & Observatory
Next Stop: Las Vegas – Travel Time: 4-4.5 hours
3. Las Vegas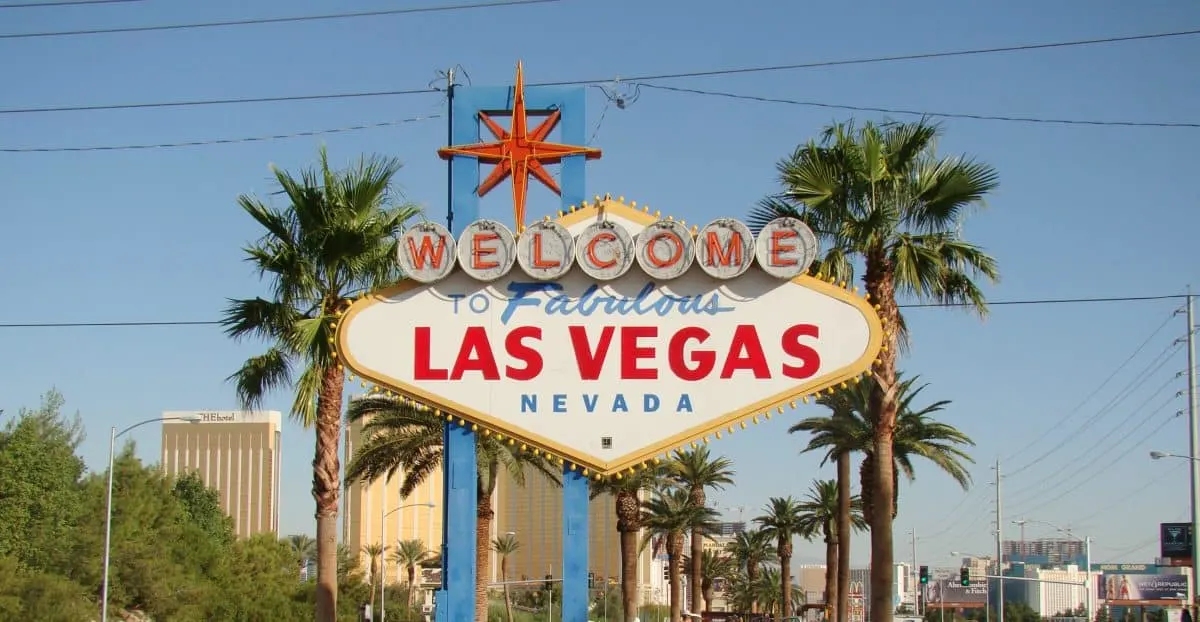 Viva Las Vegas!! I can't even say Vegas without the dulcet tones of Elvis echoing in my ears. It really is the bright light city that sets your soul on fire. Another destination that can just not be covered in full in this little post, head on over to my Las Vegas City Guide for everything awesome about this city in the desert.
Highlights: Everything!! Las Vegas Sign, The Strip, The Stratosphere Adrenalin Rides, Freemont Street Experience, Bellagio Fountains, The Gun Store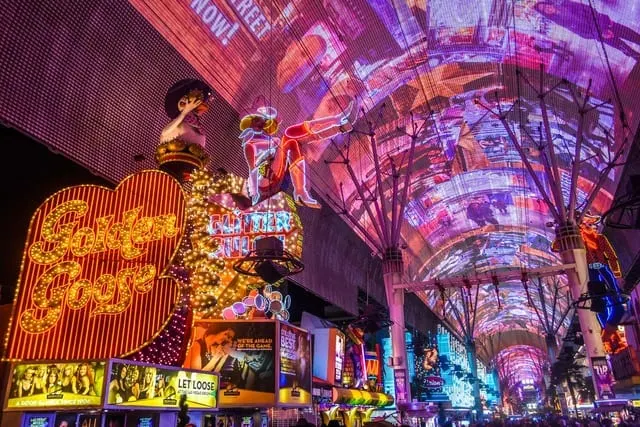 In the area: Beautiful Casino's, Amazing Shows, Cabarets Performances, Fabulous Shopping- there's something for everyone – and can you believe I didn't make one single bet whilst I was there! Read our guide to the top things to do in Las Vegas (besides gambling!) here! And if you want to get off the strip completely we have some great suggestions for day trips and tours, road trips from Las Vegas, 35+ Things to do in Downtown Las Vegas (inc. Map) (and free things to do in Las Vegas in case you gamble a little too hard!)
---
WHERE TO STAY IN Las Vegas:
– Read our full guide to where to stay in Las Vegas here.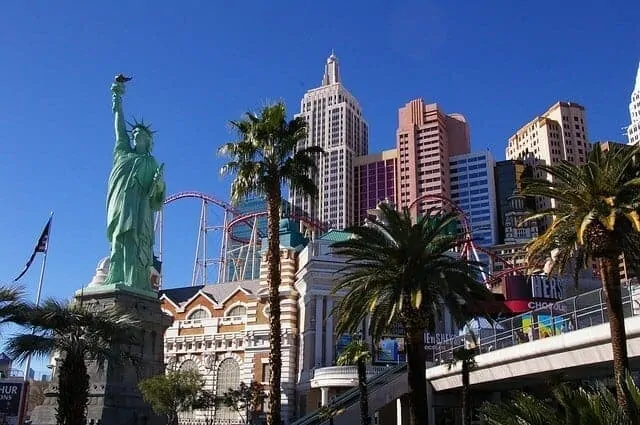 .
Next Stop: Zion National Park – Travel Time: 2.5 – 3 hours
4. Zion National Park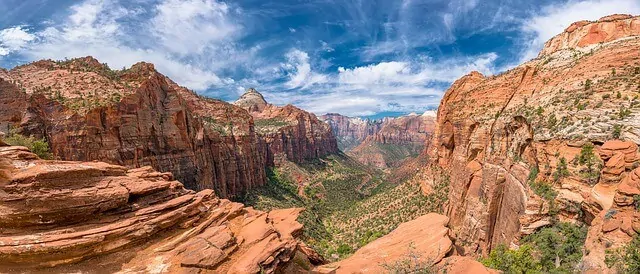 The first national/state park on this roadtrip, Zion is also the first National Park in Utah and boasts sandstone cliffs are both beautiful and breathtaking. Be it walking through the base or climbing to the highest point, every perspective is worth it. And if you're lucky you may spot one of the 69 species of mammals, 208 birds, 29 reptiles, 6 amphibians or 9 fish, that call Zion NP their home.
Highlights: Angel's Landing & The Riverwalk
RELATED: Time for a detour? If you love National Parks why not check out Arches National Park or Bryce Canyon National Park (or one of the other 35 West Coast National Parks!) on your US Road Trip
---
WHERE TO STAY in/at Zion National Park:
---
Want to know more? Read Visiting Zion National Park and Popular Hikes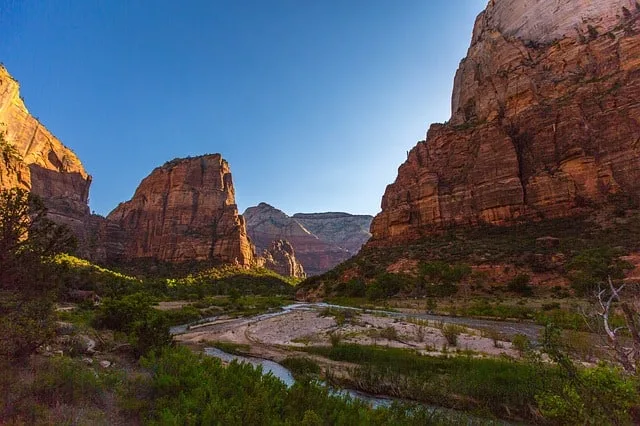 Next Stop: Horseshoe Bend – Travel Time: 2 hours
If you want to know more about Utah click here to read more about Backpacking Northern Utah
.
5 & 6: Horseshoe Bend & Antelope Canyon

.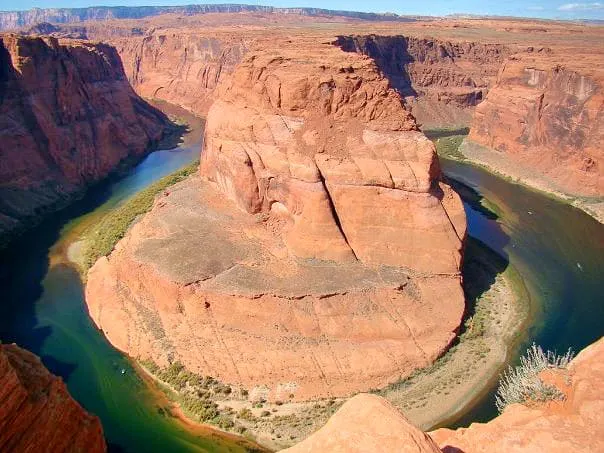 Perfect in the lead up to the Grand Canyon – Horseshoe Bend is stunning in its own right. It is one of the most photographed areas of the Colorado River (there are even websites dedicated to how to get the best photographs!) and its not hard to see why. It is one pretty special riverbend!
Just a short 20-minute hop away is Antelope Canyon where you can get up close and personal to some beautiful rock formations in one of the few slot canyons in the area.
---
WHERE TO STAY For Horseshoe bend/antelope canyon:
---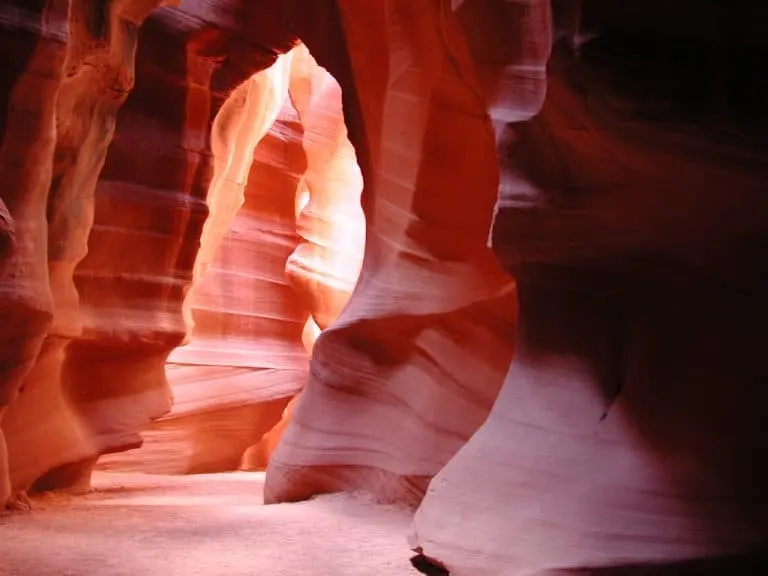 In the area: Lake Powell
Next Stop: Grand Canyon – Travel Time: 2 hours
7. Grand Canyon National Park

.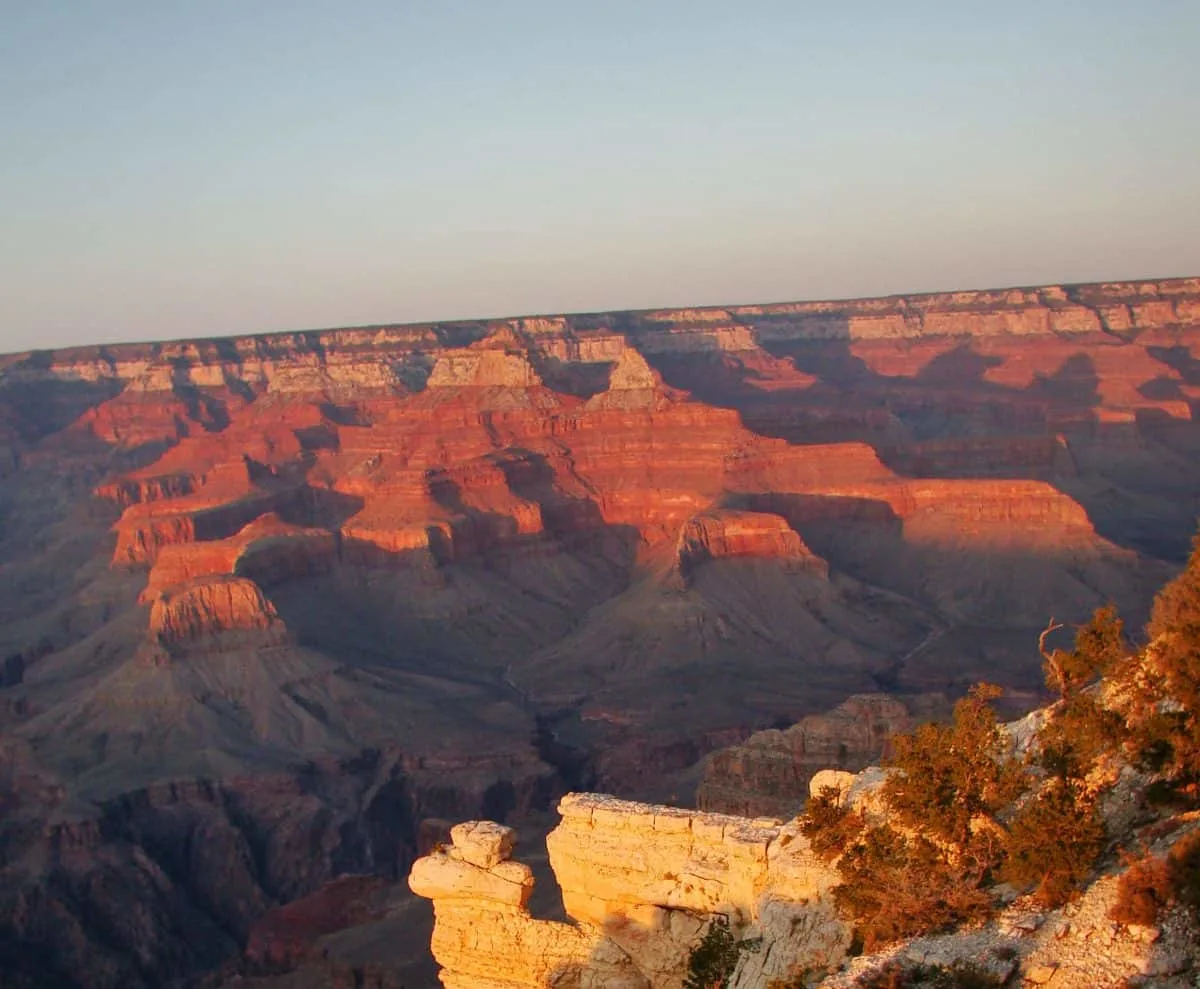 The 15th oldest National park in the USA, the Grand Canyon is both one of the 7 Natural Wonders of the World and a UNESCO World Heritage Site. The Grand Canyon is 277 river miles (446km) long, up to 18 miles (29km) wide and 1 mile (1.6km) deep. Described by some as simply 'a hole in the ground' it is most definitely something to see.
Highlights: Skywalk, Helicopter Rides, Park Orientation Film @ Visitor Center, Rafting
Next Stop: Monument Valley – Travel Time: 3 hours
---
WHERE TO STAY IN/At The Grand Canyon:
.
8. Monument Valley Navajo Tribal Park

.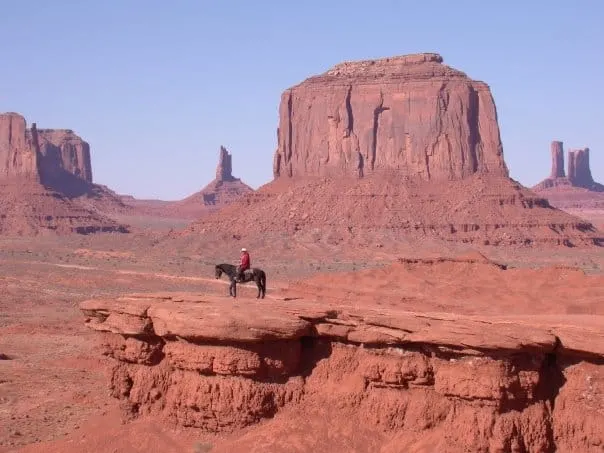 Described as one of the most majestic and most photographed points on the planet, the tranquility that surrounds you whilst standing on Navajo-hallowed ground is something that words cannot describe. USA Road Trip. Coast to Coast Road trip.
You are able to make your own way around some of the main monuments on the self-guided scenic drive – but don't. Take a guided tour and learn what the land means to its traditional owners and the significance that the formations have for the Navajo people. If you're lucky, you'll be taken to a Hogan – a traditional Navajo home, built in harmony with the land and that represents the universe and all things in it.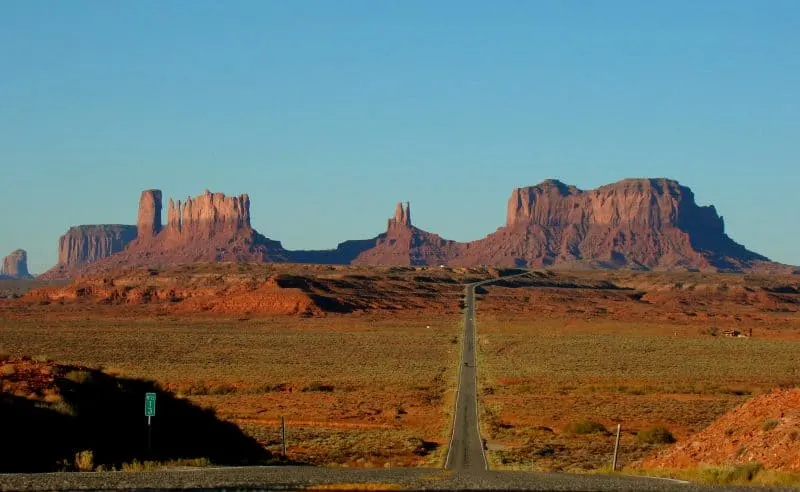 Highlights: Make sure you stay overnight – the sunset and dusk photography opportunities are amazing! And make sure you stop on on your way out for the iconic snap of the road from 'Forest Gump'.

---
WHERE TO STAY For Monument Valley:
---
Next Stop: Santa Fe – Travel Time: 6-6.5 hours…
.
READ MORE: LOVE ROAD TRIPPING? WHY NOT CONSIDER SOUTH AFRICA'S GARDEN ROUTE BETWEEN CAPE TOWN AND JOHANNESBURG AS YOUR NEXT BIG TRIP?
.
Week 2: Southern USA road trip itinerary: New Mexico, Texas & Louisiana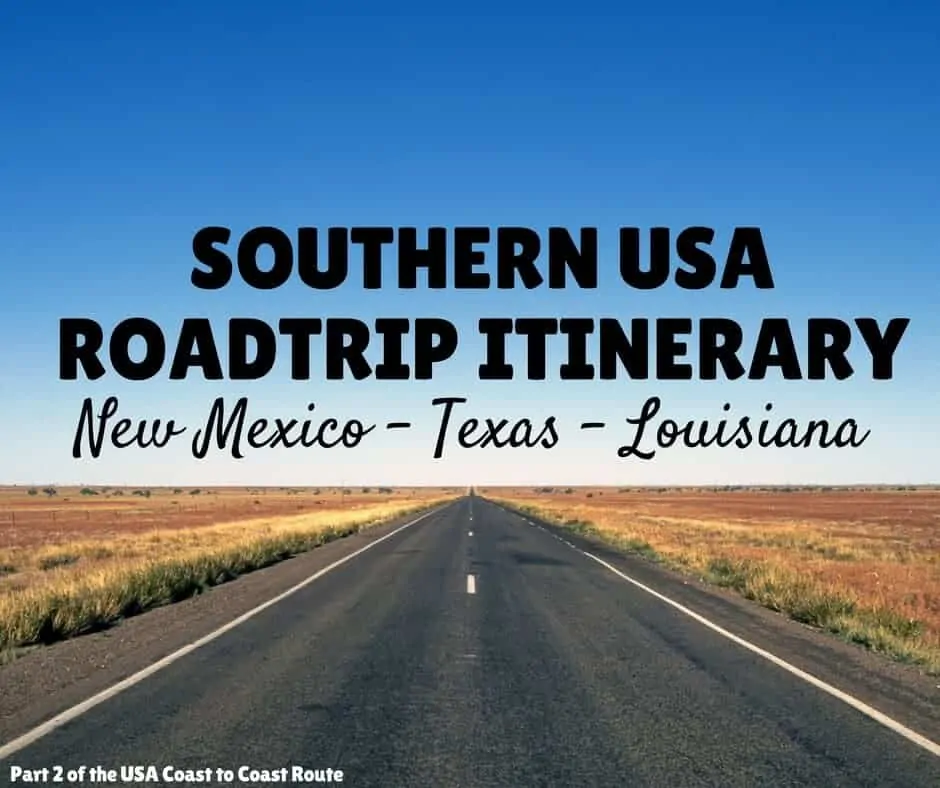 The route:
Santa Fe – Roswell – Carlsbad caverns – Luckenbach – San Antonio- Austin – Sam Houston Jones State Park – New Orleans
.
9. Santa Fe, New Mexico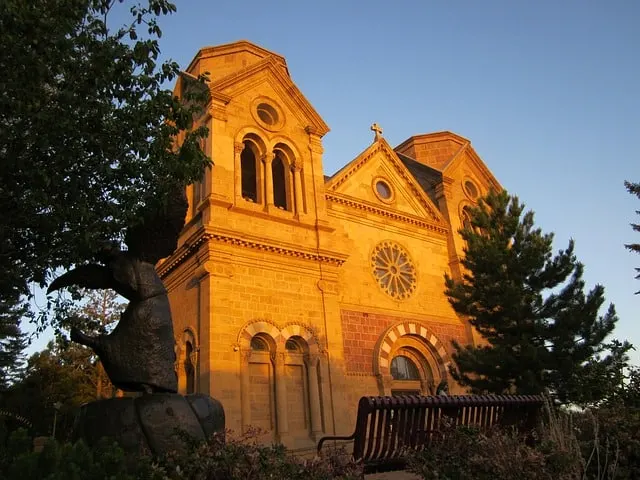 With museums and Art Galleries galore and nearly 300 sunny days per year, Santa Fe is a historic, laid-back town perfect for a few days of recuperation enjoying the mix of Hispanic and Native American culture.
Highlights: Cathedral Basilica of St Francis of Assisi, Georgia O'Keeffe Museum, Palace of the Governors, Canyon Road
In the area: Kasha-Katuwe Tent Rocks National Monument, rafting on the Rio Grande & Rio Chama
Next Stop: Roswell – Travel Time: 3.5 hours
---
WHERE TO STAY IN Santa Fe:
---
RELATED: This route is often run as a group tour if you don't fancy going it alone – check out the best tours on every continent to see if an organized tour a good option for you.
.
10. Roswell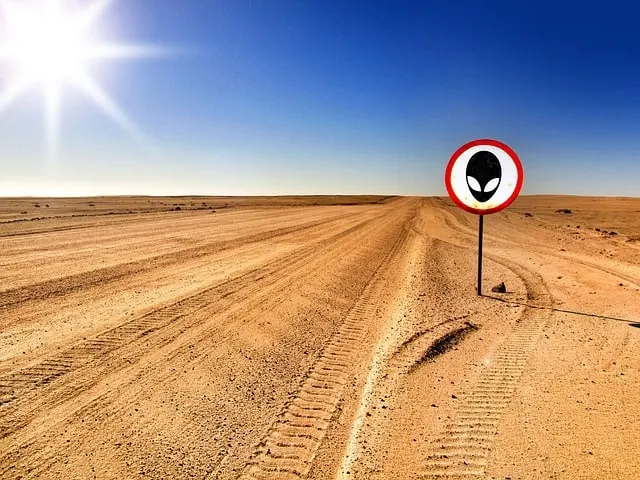 OK, so the picture above may not be an entirely truthful representation of Roswell (there's a lot more buildings!), but you get the idea. Most commonly associated with the 'UFO Incident' in 1947 (or the sci-fi TV series screened between 1999-2002) the town is a living museum to its claim to fame – they even have an Alien on their town emblem!
Walking down main street there are ufo replicas hanging off buildings and alien-themed everything. You don't have to stay long – but stop here for an hour or so and soak up some long-running conspiracy theories – you never know, you might be invited to the *real* Area 51.
Next Stop: Carlsbad Caverns National Park – Travel Time: 2 hours
---
WHERE TO STAY IN Roswell:

---
.
11. Carlsbad Caverns National park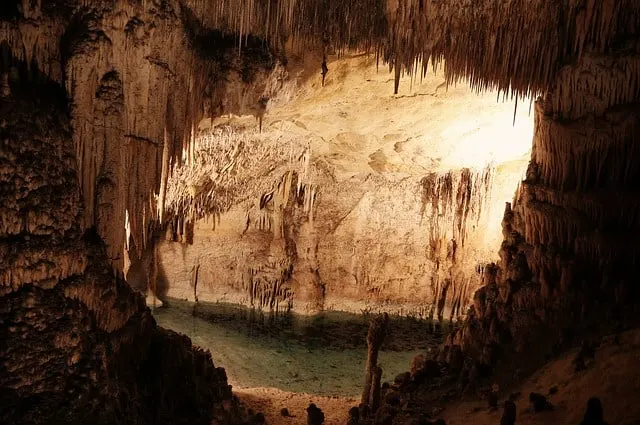 Created when sulfuric acid dissolved the limestone rock, 199 known caves have been found deep below the surface showcasing a huge array of natural stalagmite's. With a 750ft descent/ascent, you should have at least a basic level of fitness but it is definitely worth if for the self-guided walk through the various caverns and chambers and with a constant temperature of 13 degrees don't forget to take a lite jumper/jacket.
My highlight however is one that only happens between April-May and late October/November – the Bat Flights. Just prior to sunset, take a seat in the amphitheater outside the mouth of one of the caves and watch a the Brazillian free-tailed bats swirl in a vortex as they exit the cave in search of dinner.
To hear the bats wings only meters away from you is something you will never forget and it is just a spectacular sight. No electronic devices are permitted so you won't find pictures or film of this phenomenon – it has to be seen with your own eyes. For those early risers, you can also watch the bats return between 4-6am – watch as they dart into the cave at speeds of up to 25mph/40kmp! Incredible!
Highlights: Main Chamber & Bat Flights.
Next Stop: Luckenbach, Texas – Travel Time: 6-6.5 hours
RELATED –
Headed further down the West Coast? This
guide to San Diego
could be just what you need.
---
WHERE TO STAY For Carlsbad Caverns:
---
.
12. Luckenbach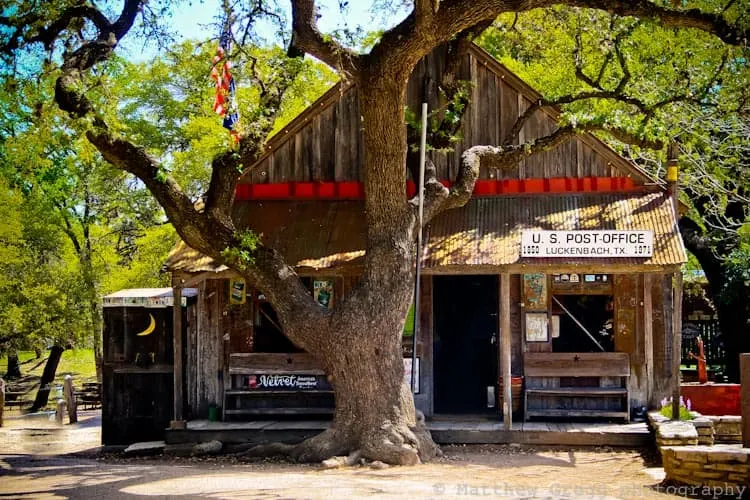 Enter the little town that has more soul and tradition per step than anywhere I have visited in the USA. With two main buildings – one housing a (deregistered) post office, general store and saloon (bar), the other a good old-fashioned dance hall, its like stepping back in time.
Take a mini-vacation from your road trip and stay here over the weekend. Grab your stetson and dance the night away to some great live country music on Saturday night and relax with fellow visitors on Sunday afternoons – some of whom bring instruments and take turns entertaining the crowd. And don't forget – "Everyone is someone in Luckenbach."
Highlights: Live country music
Next Stop: San Antonio – Travel Time: 1 hour
---
WHERE TO STAY for Luckenbach:
---
.
13. San Antonio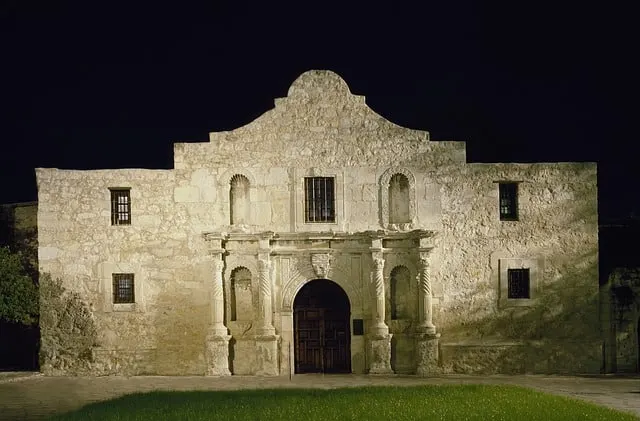 Rich in colonial heritage and proud of its deep southern roots, San Antonio is a beautiful city perfect for exploring. Educate yourself at the Alamo Shrine, a monument to Texan history before enjoying the unusual urban sanctuary that is the Riverwalk. Meander around the tree lines banks and eat and shop to your heart's content. Finish your evening at Howl at the Moon – a dual-ling piano bar where some extremely talented performers take requests submitted on dollar bills and crowd sing along. If you have never been to a piano bar, you're definitely missing out!
Highlights: The Alamo, Howl at the Moon, Riverwalk
In The Area: Golf @ Brackenridge Park, Six Flags Texas, Schlitterbahn Waterpark & Resort
Next Stop: Austin – Travel Time: 1.5 hours
---
WHERE TO STAY IN San Antonio:
---
.
14. Austin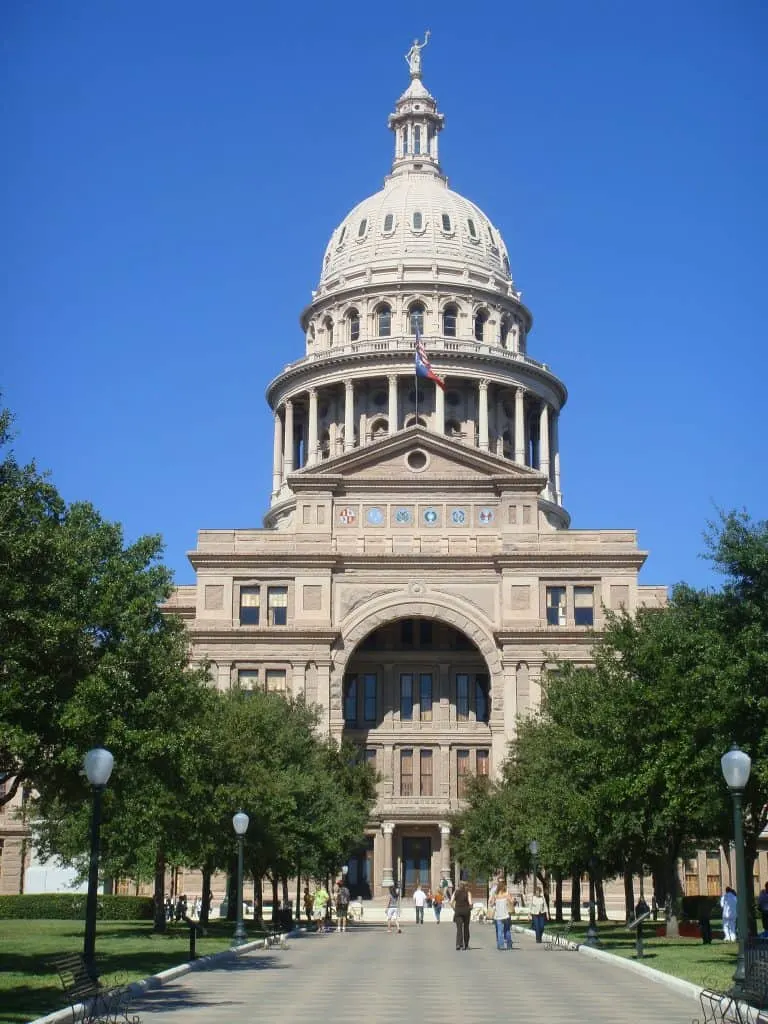 Texas' state capital claims to be the 'Live Music Capital of the World' – and spending an evening on Sixth Street will leave you in no doubt of this – but Austin has so much more to offer. Museums, Parks and beautiful architecture combine together along the banks of the Colarado River to showcase this modern metropolis. Click to read our Ultimate City Guide to Austin, Tx packed with recommendations of things to do, where to stay and where to eat!
Highlights: Sixth Street, LadyBird Lake Hike & Bike Trail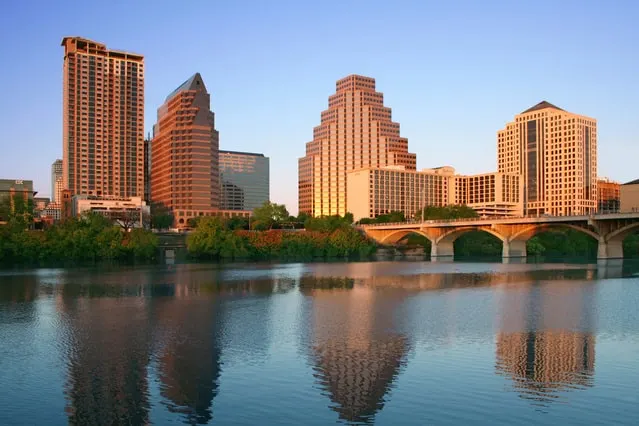 In The Area: Barton Springs Pool, Umlauf Sculpture Park & Museum, George Washington Carver Museum
Want more information about Austin – check out this Shortcut Guide to Austin

Next Stop: Sam Houston Jones State Park, Louisiana – Travel Time: 5 hours
---
WHERE TO STAY IN Austin:
---
.
15. Sam Houston Jones State Park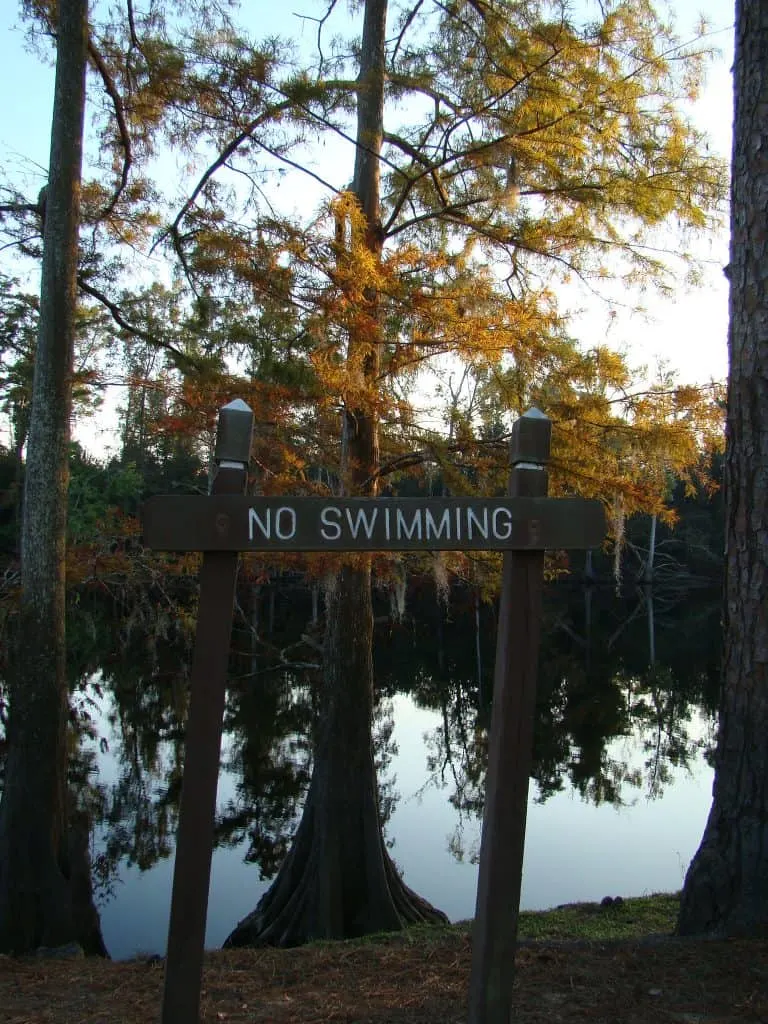 An overnight stop suggestion to break up the long drive to the next main stop on this coast to coast tour. I really enjoyed camping in Sam Houston Jones State Park – gorgeous nature at its best – but watch out for gators and surprisingly, racoons! They are giant and it can be quite disconcerting when you wake in the middle of the night and catch them using their hand-like claws to open the boxes storing your food!
Next Stop: New Orleans – Travel Time: 3-3.5 hours
---
accommodation recommendation:
---
.
16. New Orleans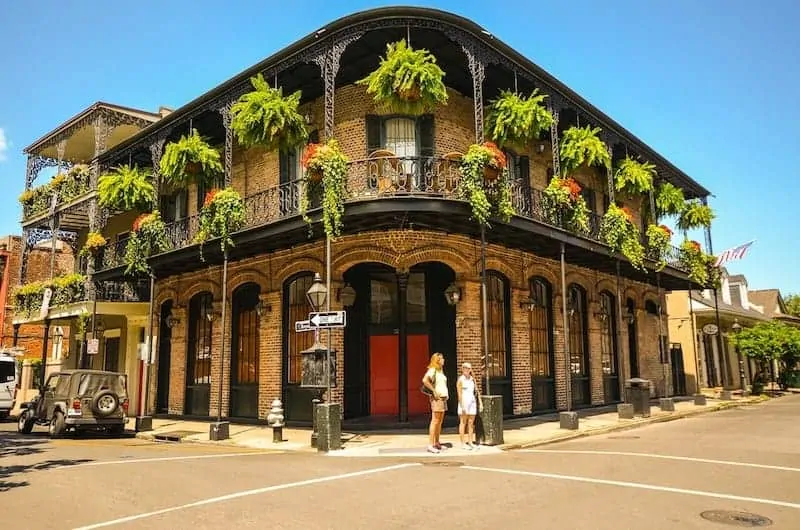 Where to start?! I just love New Orleans. The architecture, the food, the music – it's my favorite stop on this second part of the tour. Try Gumbo, take a walking tour, cruise down the Mississippi on a steamboat and of course, enjoy the atmosphere of Bourbon Street and its wonderful live Jazz music. French, African and American culture melts together here to provide an experience like no other city in the States.
Head outside the city limits and hop on an airboat tour of the swamp lands which are abundant in this part of the world – a great day for all ages.
Highlights: French Quarter, Jackson Square, Mississippi Steam Boat Cruise, Bourbon Street & The Gumbo Shop. Read all about the Top Things To Do in New Orleans here!
In The Area: New Orleans Area Plantations, New Orleans Cemeteries, Garden District, D-Day Museum, Swap Tours
Where to Eat: Top 10 Cheap Eats in New Orleans
Next Stop: Graceland (Yay! Elvis' House!!) – Travel Time: 5.5-6 hours
---
WHERE TO STAY IN New Orleans:
---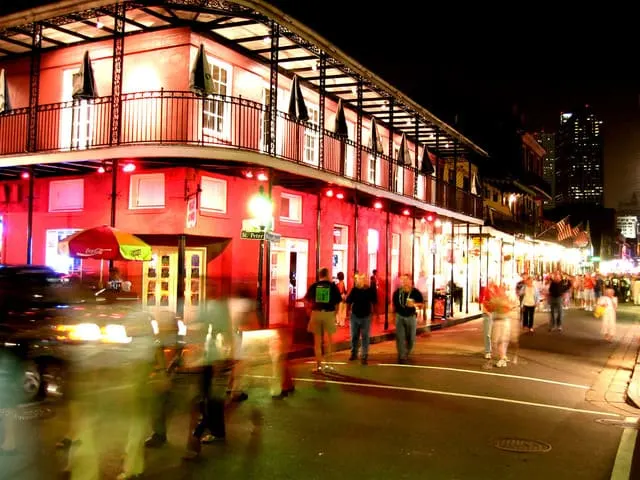 If you liked this part of our USA Coast to Coast Roadtrip – there's pins just for the Southern Section! Click the share bar for full size images!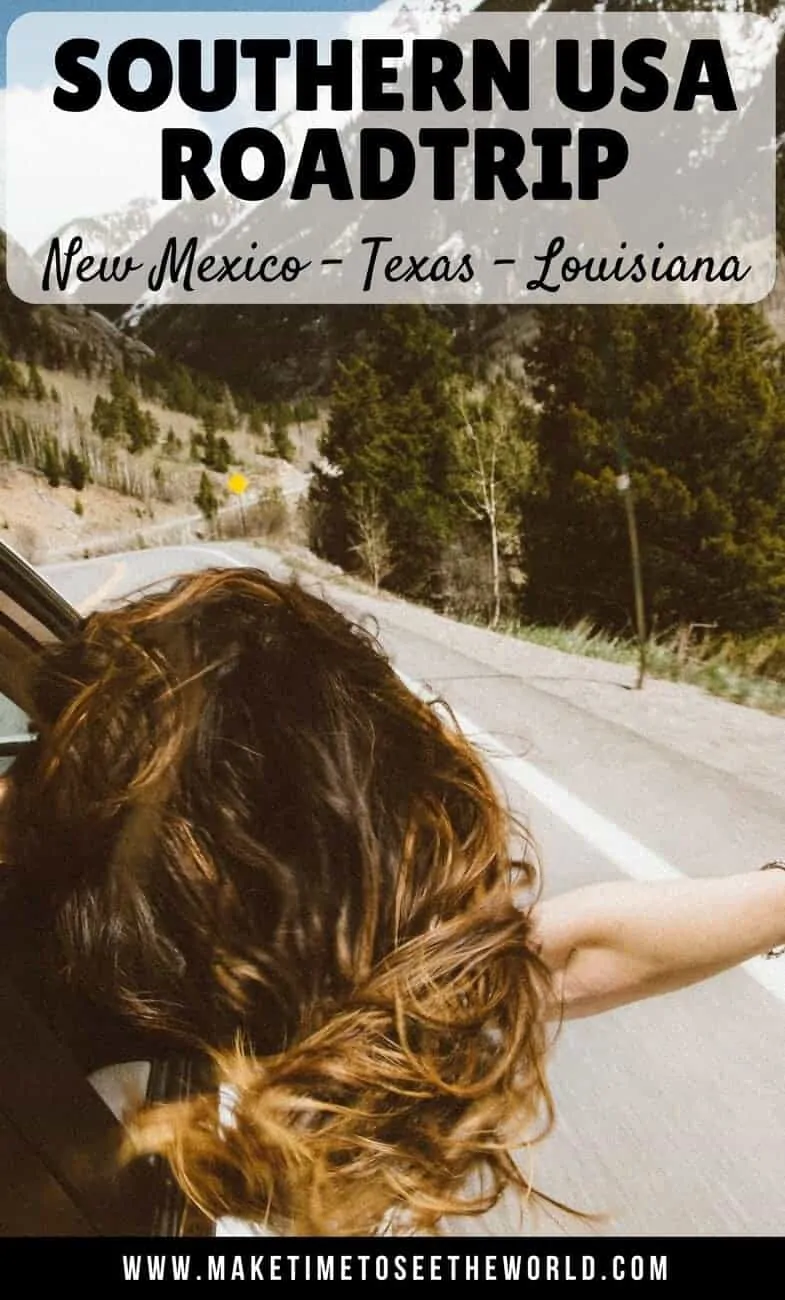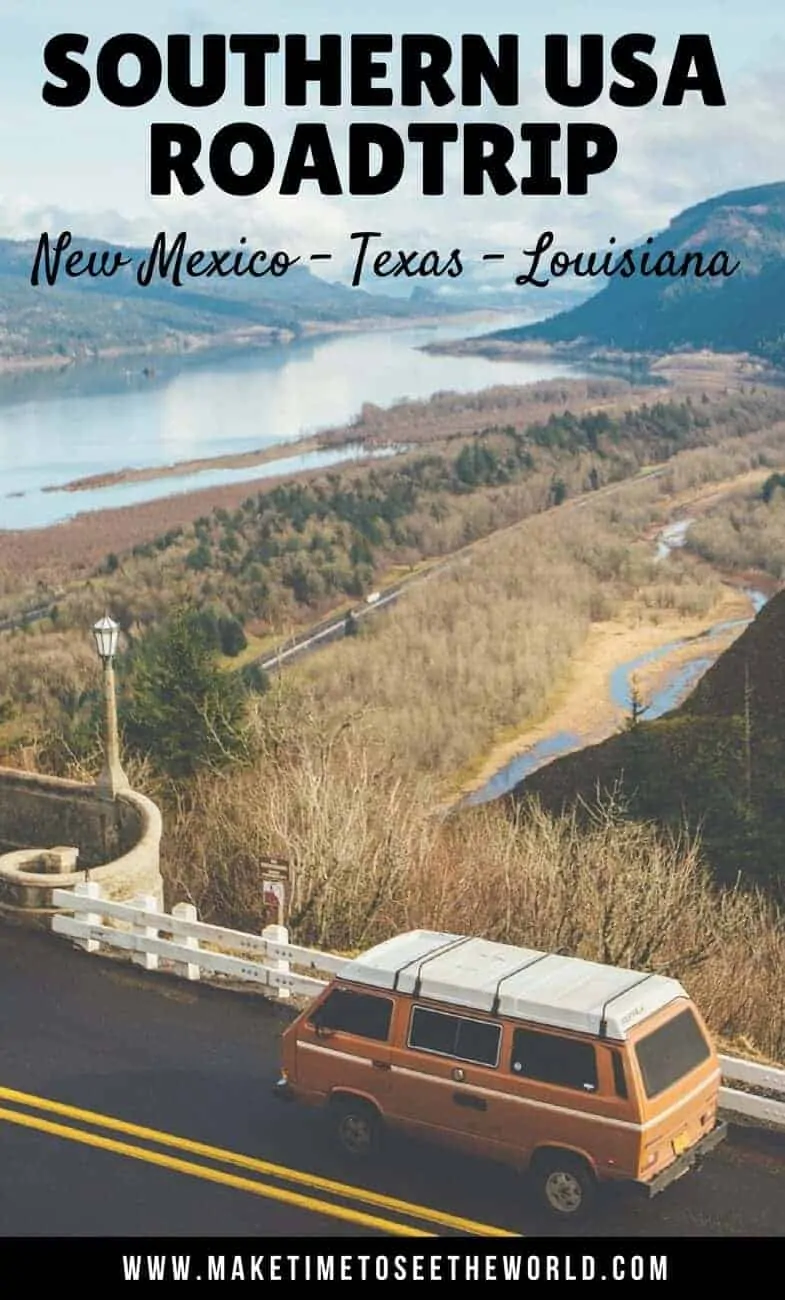 .
.
Week 3 – East USA Road Trip Itinerary: Tennessee, Virginia, Pennsylvania, New York
The route:
Graceland – Memphis – Nashville – Virginia – Washington DC – Philadelphia – New York.
17. Graceland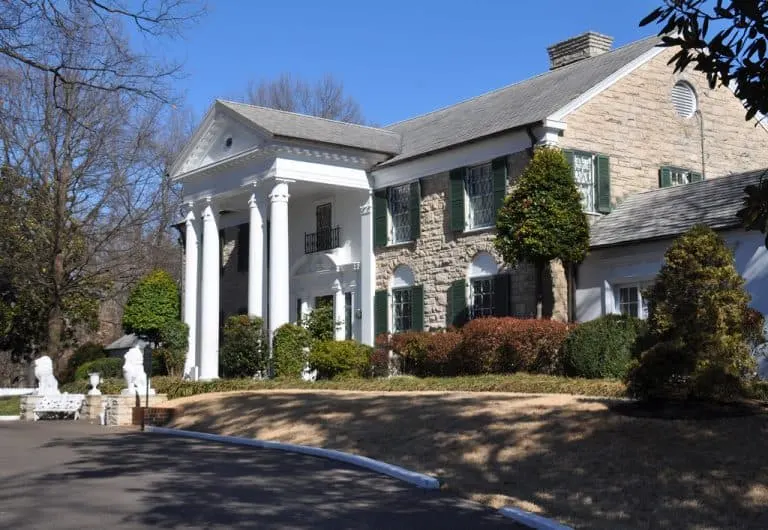 I can honestly say that standing "down in the Jungle Room" – and wandering around the rest of Elvis's estate – was one of the highlights of my coast to coast roadtrip. Grab the audio tour and learn about Elvis's extraordinary life as you walk around his home, the gardens, his record collection, costume hall, car exhibit and private jet! A fun few hours which will have you feeling nostalgic for a time when rock and roll music was at its peak and Elvis stood triumphantly as its king. Stay at the Heartbreak Hotel for the ultimate Elvis escape!
Highlights: The Jungle Room, The Costumes – The Audio tour – Everything!
Next Stop: Memphis – Travel Time: 10 minutes!
---
WHERE TO STAY For Graceland:
---
.
18. Memphis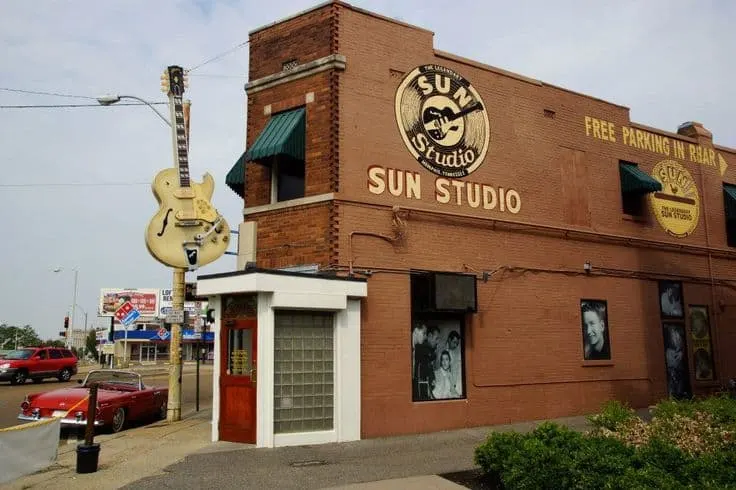 Just a quick hop across from Graceland is the iconic music hub of Memphis. Home to the legendary Sun Studio and the recording greats such as Johny Cash, BB King and, of course, Elvis. Memphis is also home to great barbecue and soul food and Beale Street is a great spot to combine the two. Ultimately, after visiting Graceland and Memphis you'll never listen to 'Walking in Memphis' in the same way again.
Aside from great food and music, Memphis is also home to the National Civil Rights Museum, housed in the infamous Lorraine Motel, where Martin Luther King Jr was assassinated. It is worth taking a few hours to learn (or refresh your memory!) about his work and legacy that continues to inspire many.
Highlights: Beale Street, National Civil Rights Museum, Sun Studio
In The Area: Shelby Farms Music Museums
Next Stop: Nashville – Travel Time: 3-4 hours
---
WHERE TO STAY IN Memphis:
---
.
19. Nashville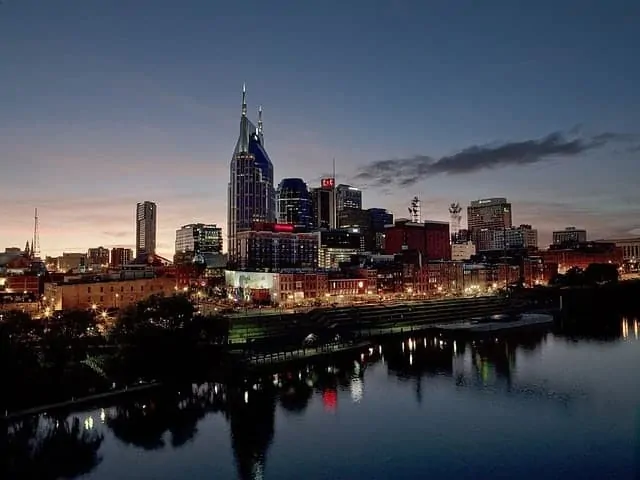 Another musical stop on our USA Road Trip and the home of country music. Welcome to Nashville! Grab a stetson and don your favorite cowboy boots – or pick up a pair from any of the local stores – and hit the streets of music city. Immerse yourself in music history at the Country Music Hall of Fame and the Grand Ole Opry, stop in any bar along the main street for some great live music or head to the Opry Mills for some great outlet shopping. There's something for everyone in Nashville!
Highlights: County Music Hall of Fame & Cowboy boots
In The Area: Jack Daniels Distillery, Music City Walk of Fame Park, Nashville Framers Market, Rayman Auditorium, Opry Mills, Belle Meade Plantation, Opryland Amusement Park.

Next Stop: George Washington & Jefferson National Park – Travel Time: 8 hours
---
Where To Stay In Nashville:
---
.
20. George Washington & Jefferson National forests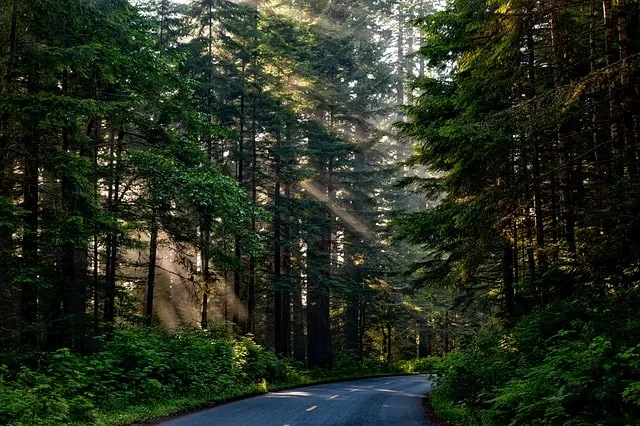 An overnight stop suggestion – which can be combined with beautiful walks and great scenery.
Next Stop: Washington DC – Travel Time: 3-3.5 hours
---
accommodation recommendation:
---
.
21. Washington DC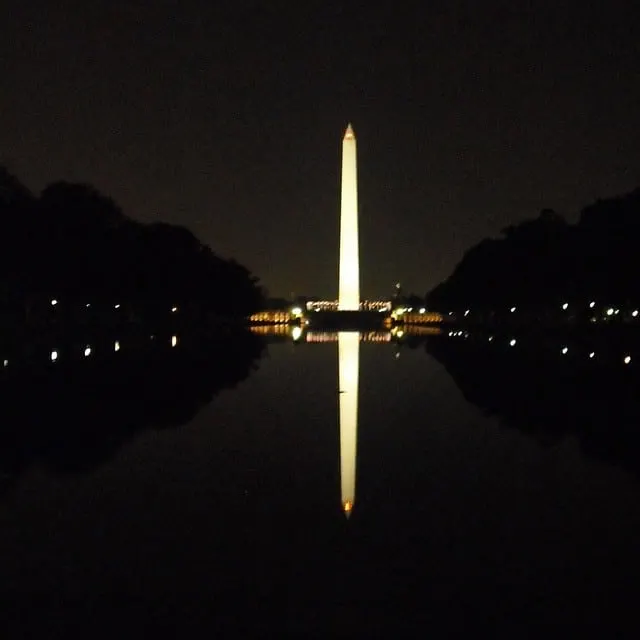 Enjoy the serenity and culture of DC which combines amazing museums and beautiful memorials in addition to 3 stunning buildings that house the USA's federal government's 3 branches – the Capitol, White House and Supreme Court. Don't just visit them during the day though – daylight doesn't do them justice! A better time is to visit them on an illumination walking tour and add in the Lincoln Memorial, Washington Monument and the Vietnam's Veterans Memorial.
Head over to the neighborhood of Georgetown for a stroll around eclectic shops and great restaurants.
Highlights: Illumination Walking Tour (self-guided), National Museum of Natural History, Pool of Reflection.
If this is your first visit to the capital, here's 25 Washington DC tips to help your visit go without a hitch and if you're spending more than a couple of days here (especially during Cherry Blossom season!), these 50 Things To Do In DC should keep you occupied!
In The Area: National Archives, National Postal Museum, Holocaust Museum, World War II Museum, Korean War Memorial, Newseum, Botanic Gardens.
Next Stop: Philadelphia – Travel Time: 2.5 hours
---
Where To Stay In Washington DC:
---
.
22. Philadelphia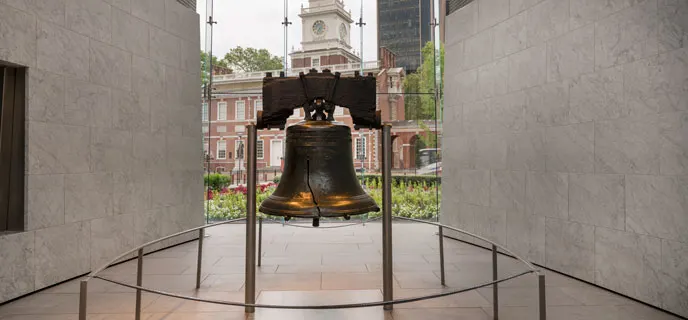 Visit the Liberty Bell and Independence Hall and see where the Declaration of Independence and American Constitution were signed; eat an authentic Philly Cheese Steak and jog up the 'Rocky' steps singing 'Eye of the Tiger.'
Highlights: LOVE Park, Rocky Statue

In The Area: Eastern State Penitentiary, Philadelphia Museum of Art
Read our 10+ Reasons to Visit Philadelphia (+ Why we love Philly!)
Next Stop: New York – Travel Time: 1.5-2 hours
---
Where To Stay In Philadelphia:
---
.
23. New York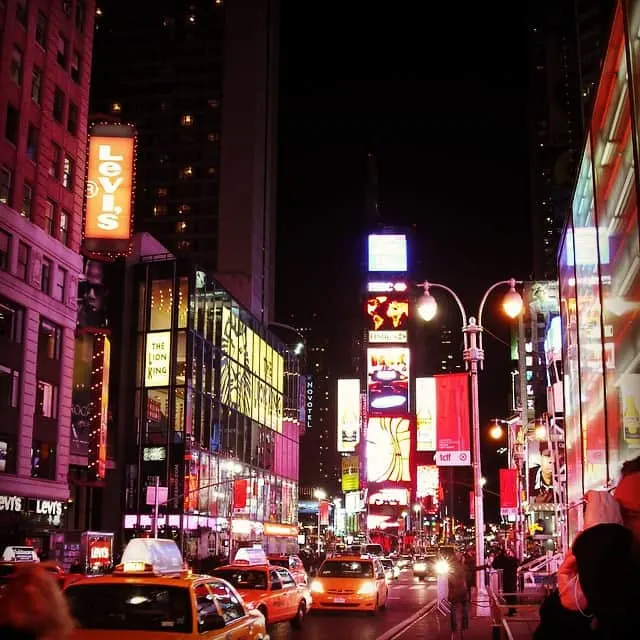 What a way to finish! There is so much to see and do in New York that a little mention here will not be enough! Spend a few days picking out your own highlights from the extensive list below and live it up as you celebrate traveling coast to coast across the USA in the city that never sleeps.
(My) Highlights: Statue of Liberty, Ground Zero, Times Square, Central Park

In The Area: Rockefeller Center, 5th Avenue, Ellis Island, New York Stock Exchange, Chrysler Building, Empire State Building, Metropolitan Museum of Art, Grand Central Station, High Line, Brooklyn Bridge, Battery Park.
RELATED:
Top Things To Do in New York and How to Explore Like A Local!
20+ Free Things to do in New York
Perfect 1 Day New York Itinerary (written by a local)
15 Essential New York City Tips for First Time Visitors
---
Where To Stay In New York:
---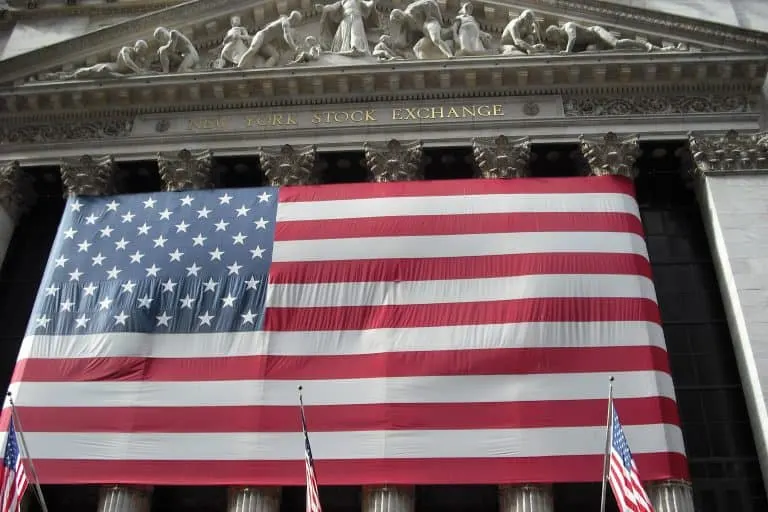 So there you have it, the a 3-4 week Coast To Coast Roadtrip across the USA. I hope you liked the route! And please let me know if I have missed any of your favorite destinations – I'd love to hear from you and share your recommendations with my readers.
And if you liked this article please share it on Facebook, send out a Tweet or if you're a Pinterest Fan, click the P in the Sharebar for full sized images!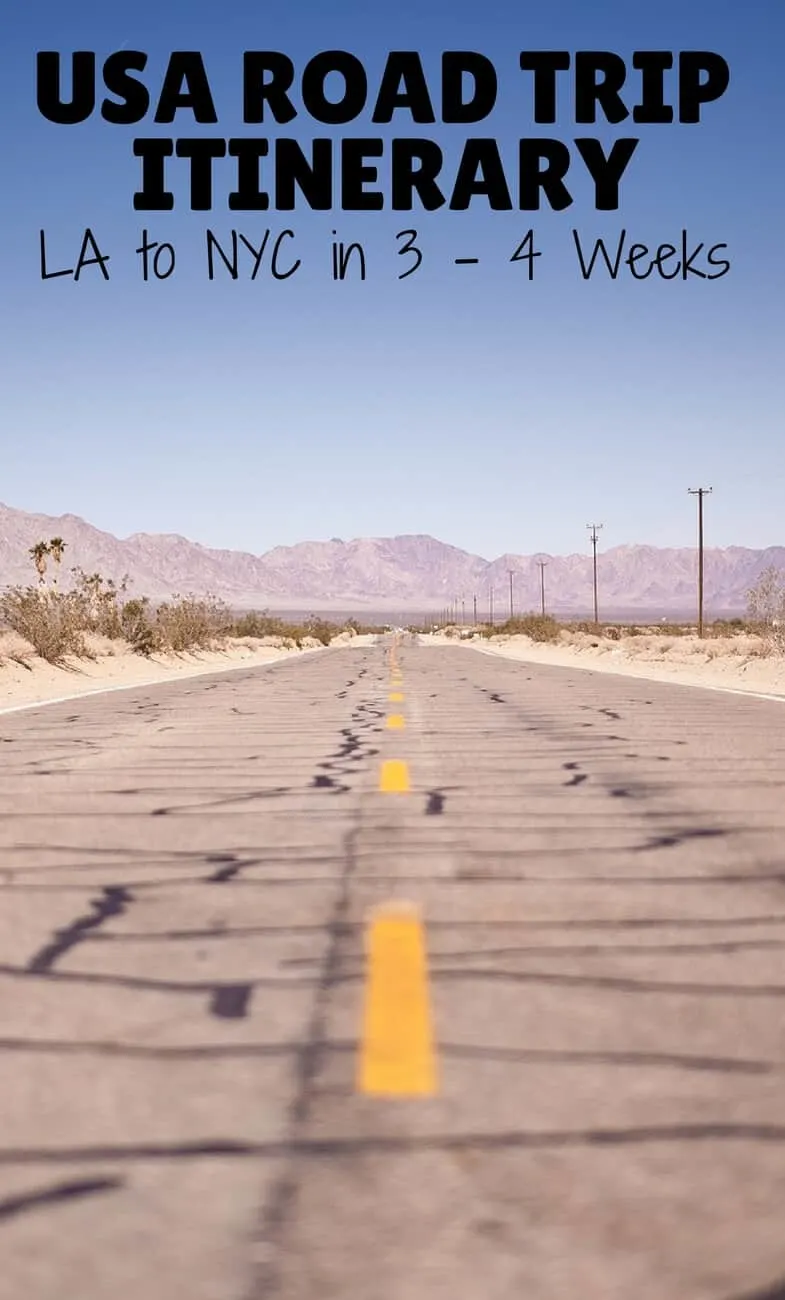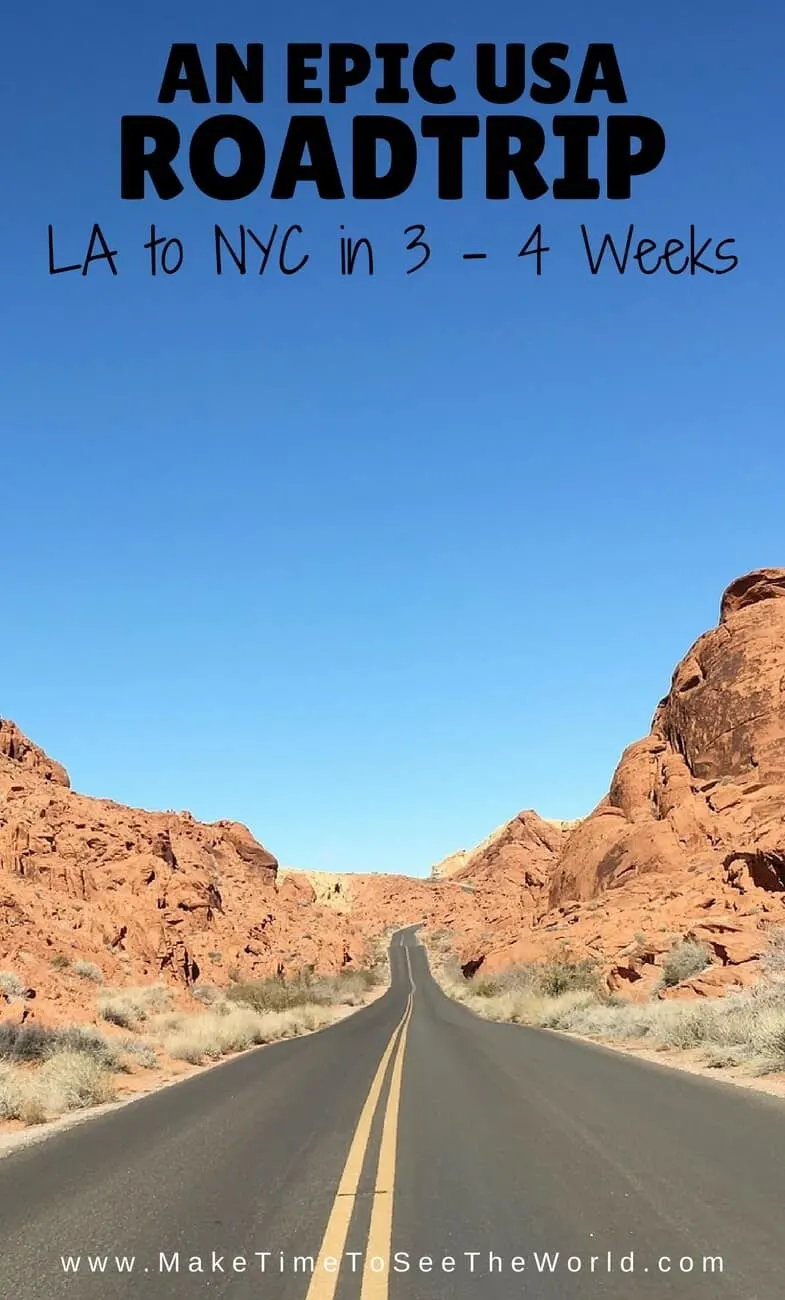 READY TO EXPLORE MORE OF THE USA? YOU MIGHT BE INTERESTED IN THESE ARTICLES
Hi There! Thanks for reading my Road Trip USA – Coast to Coast in 3-4 Weeks post. II just wanted to let you know that this post contains affiliate links, which means if you purchase something after clicking a link, I may get a small commission – which is at absolutely no cost to you. If you enjoyed this article and are going to be searching for some of the things I mention anyway, I would love it if you could click through from the links above & thank you in advance! Read my full Disclosure here.
Save
Save
Save