Absolutely everything you need to know to plan the perfect trip to DC. Including when to visit, where to stay, what to eat, things to do, how to save money & so much more!

Washington DC is the bustling capital of the United States. It is home to the three iconic buildings of the US government: The White House, Supreme Court, and the Capitol Building on Capitol Hill. With attractions acquainted with great history, awe-striking art, and extraordinary architecture – not to mention its hip nightlife scene – every kind of traveler will surely itch to experience THE ultimate capital of America.
Be sure to read this ultimate guide before preparing your belly for mouthwatering local food from award-winning restaurants and your good old Chucks for the walk of your lifetime! Regardless if you're traveling alone or traveling with family and/or friends, we hope that through this guide, DC will feel as though it's your "home away from home" whether you're traveling alone or with family and/or friends.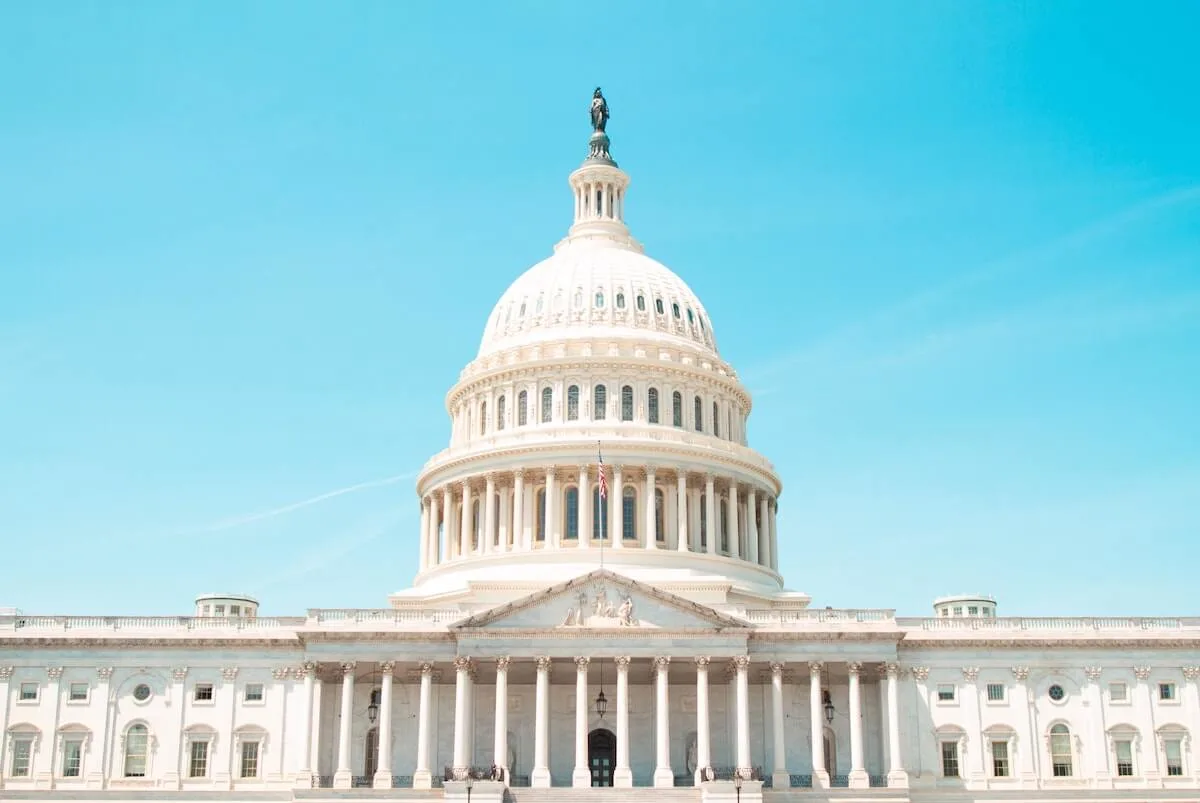 Disclaimer: Almost all posts on this site contain affiliate links, and this one about How to Plan a Trip to Washington DC (17 Washington Travel Tips you Need to Know) is no different. This means that if you click on any of the links in this post (and make a purchase) I may receive a small commission at absolutely no cost to you. Each post is carefully crafted to (hopefully!) answer all your questions and recommendations are made where we believe they will improve your trip and help with your planning. As such we thank you in advance should you decide to click & buy. Read my full Disclosure here.
GENERAL TRAVEL INFO FOR VISITORS TO THE USA
Visa: Travelers from countries that are members of the Visa Waiver Program (ESTA) do not require a visa when visiting the USA. However, it is recommended to check up-to-date visa entry requirements before your visit regardless of what country you are coming from to avoid issues and concerns on the date of your travel.
Currency: The official currency in Washington DC is the U.S. dollar or American dollar ($, USD, US$).
You can withdraw currency from ATMs using your local bank card or a designated travel card. If you are visiting from another country, be sure to check any fees and charges from your bank prior to using it and carry a second source of payment/cash in case your primary card gets 'eaten' by an ATM.
Language: English is the primary and most widely spoken language in the USA (although not the official one at the Federal level!). There are 350 other languages spoken, the main ones being Spanish, Chinese, French, and Vietnamese.
WiFi/Internet Access: Depending on your length of stay, you can either purchase a local sim card (in advance or on arrival) – to swap out with the one in your own phone to avoid roaming charges. OR, grab a pay as you go portable Wifi Devices which means you can keep your sim active and connect wirelessly. Just remember to turn off data roaming so you don't incur any hefty charges.
How to Plan a Trip to DC: The Practical Stuff
The Best Time To Visit Washington DC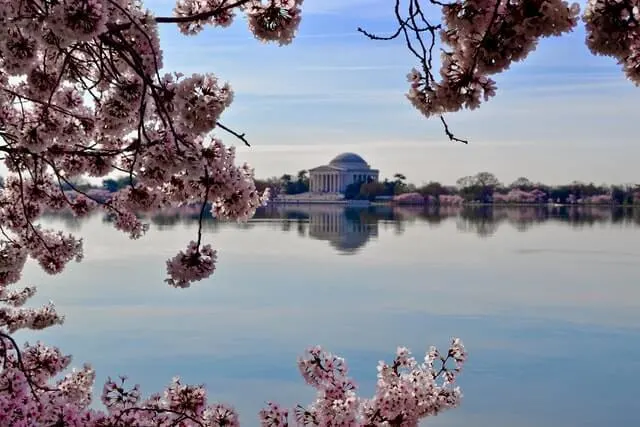 Whenever you plan to travel, we're 101% sure that you will enjoy your time in DC. The biggest factor typically comes down to personal preference when dealing with the weather and the crowds.
Generally, May and October have the most perfect weather – but are the most crowded months when it comes to tourist numbers.
Can you deal with the cold but can't stand big crowds? Visit sometime in January and February then. You will most probably be greeted with wet weather upon arrival but you can enjoy empty museums and cheap hotel deals all to yourself!

The cheapest time to visit, on the other hand, is between Thanksgiving and New Year because business travel is down.
If you want to catch events like concerts, festivals, outdoor concerts plus you can deal with the warmer weather, summer (June to August) is also a good time to visit.
How To Get Around Washington DC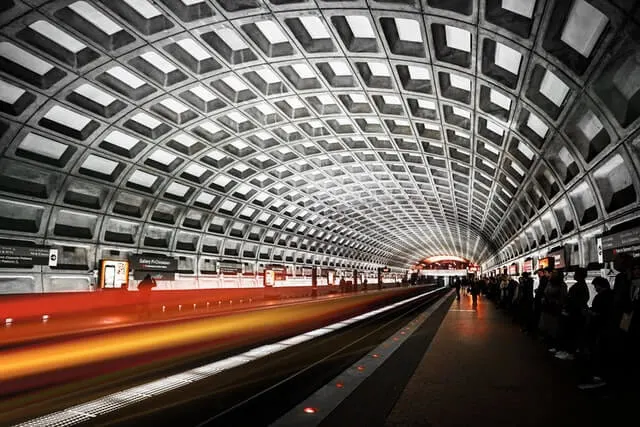 On Foot:

One good thing about Washington is that many of the tourist spots are within walking distance. Touring the city on foot

is an excellent way to get around, not to mention that it's safe (and can help save money on transport). There are also plenty of walking tours available if you enjoy being on your feet. Check out Strawberry Tours or Free tours by foot for some great options.

The DC Metro: Washington DC has one of the safest, cleanest, and most efficient underground public transportation systems in the world.

It is made up of 6 separate lines that are designated by color, and encompass the whole of downtown. You can pay per ride or purchase a one-day pass or a multi-day pass via a rechargeable SmarTrip card for your convenience.

Bus & Monorail System: You can also use your SmarTrip card on the bus and monorail system (or have exact change ready and available).
HOHO Bus: If you are wanting to hop between attractions and don't want to walk the length of the National Mall (or surrounding areas), the Hop on Hop off Sightseeing Bus Tour is a great ticket to have in your pocket.
Bicycle: Washington DC's bike-share program, run by Capital Bikeshare, has over 4000 bicycles stationed around the city. A single 30-minute ride will cost you $2, and a 24-hour pass is $8 USD.
If you'd like a ride around with a group, there are plenty of E-Bike Tours and even Segway tours available – for something different.
Rideshares & Taxis: You can also opt for taxi or rideshare rides like Uber to conveniently get exactly where you are wanting to go.
Car Rental: Renting a car is also an option, but is not the most convenient way to get around the city as you will probably be fighting for expensive parking spaces. If you really want to, rental cars are available at the airport.

Public WiFi Availability in Washington DC

Good news – residents and visitors can enjoy FREE WI-FI access through outdoor and indoor hotspots in the District including DC public schools, libraries, parks, and recreation centers, other government administration buildings, etc. These access points are installed and managed by the Office of the Chief Technology Officer's DC Net program.
How To Pick a Great Place to Stay in Washington DC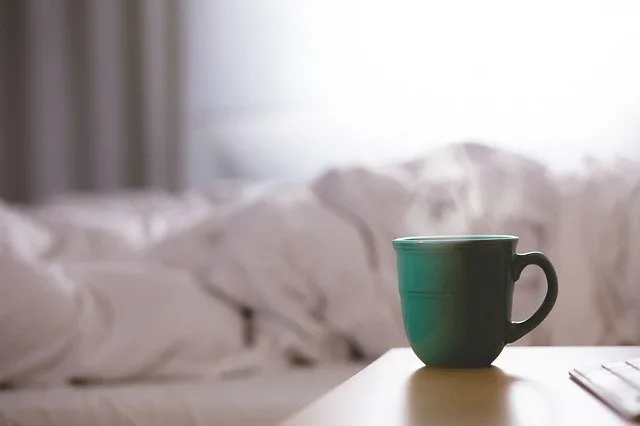 If your goal is to see sights in Washington, you might want to double-check if your hotel options have the best views in the city. If not, you may check out these hotels for the best views possible: AC Hotel Washington DC Downtown, Sofitel Washington DC, and The Georgetown Inn. (If you want some historic feels, boutique shopping, Georgetown is the place for you.)
How To Plan Your Budget for your visit to Washington DC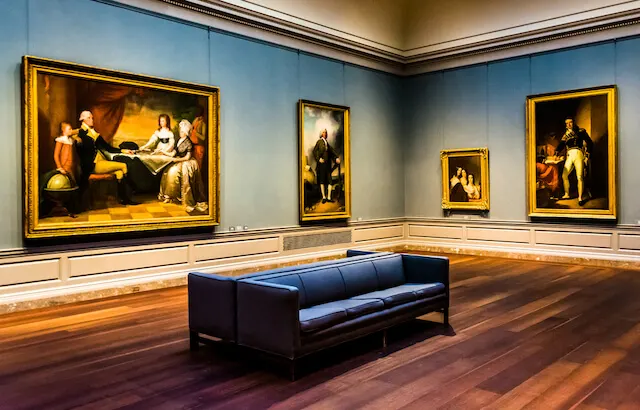 You can spend a lot of money on a visit to DC if you stay in an upscale hotel, dine at pricey restaurants, and partake in some very expensive nightlife and nights out. But, hey, if you're on a limited budget, you can also get the most out of your stay!
You just need to do your research articulately before your trip and figure out what you want to do, things you want to see, and areas or expenses you can cut for your ideal itinerary to fit in your budget. You may start doing so by carefully assessing this guide and our suggestions!
The best tip we could give you in order to save money is to plan ahead. Take note of the places that you can visit for free. Do not spend a lot when choosing a place to stay if you are not going to spend a lot of time there. And lastly, take advantage of the passes that will provide you big discounts on several attractions over purchasing tickets to them individually.
How to cut your travel expenses in Washington DC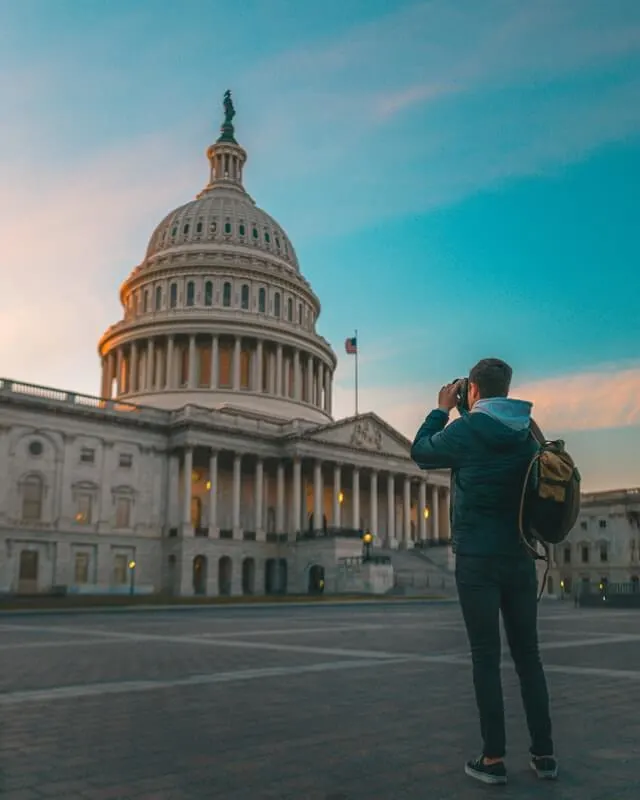 If you're a fan of budget travel, or just want to keep costs down on your DC vacation, these travel tips will come in handy.
Visit Washington DC on a weekend – this city caters primarily to business travelers, so expect some hotels to offer huge discounts on weekends.
Walk wherever you can. From the 2 picturesque Tidal Basin 2 mile loop, to the monument packed 2 mile National Mall which is packed with free attractions.
Skip rental cars, cabs & rideshares. Although convenient, they can be costly.
Eat at food trucks. While DC certainly has some incredible restaurants, you'll find some great eats – at significantly cheaper prices – at the many food trucks located around town.
Avoid visiting at peak times. Cherry Blossom Season (early spring), and Summertime – especially public holidays within summer such as the 4th July are the busiest times to visit when hotel room prices will be high.
Enjoy Free Live Music & Theatre: The Millenium Stage at the Kennedy Center hosts a free performance every night at 6pm; enjoy Luce Unplugged on Thursday & Friday evenings; or score free tickets to a production at Ford's Theatre via TodayTix.
Washington DC Explorer Pass
Save a lot of money when you purchase this DC Explorer Pass for your scheduled trip. You may purchase this ahead with the following inclusions:
20+ Washington DC attractions to choose from;
Includes the Hop on Hop Off Sightseeing Bus
Valid for 30 days
Save up to almost 50% vs. paying for individual tickets
Choose 3, 4, or 5 top-rated Washington DC attractions to visit
Wear comfortable shoes in Washington DC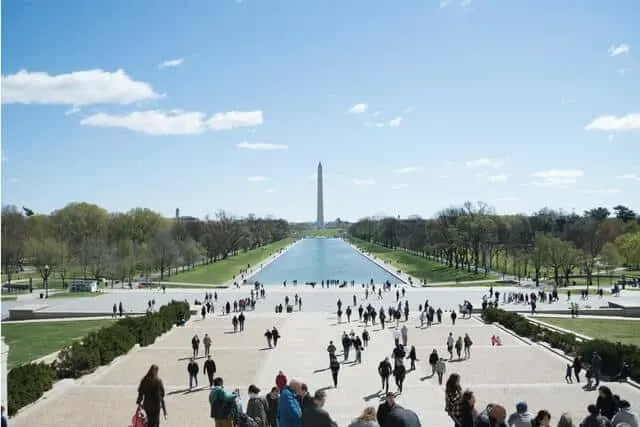 You may think this is nonsense advice considering you don't want to suffer your style but when visiting Washington DC, expect a lot of walking and this is a friendly reminder to keep your feet from getting sore at night!
Top Washington DC Tips for Your First Visit: The Fun Stuff
How Many Days To Spend in Washington DC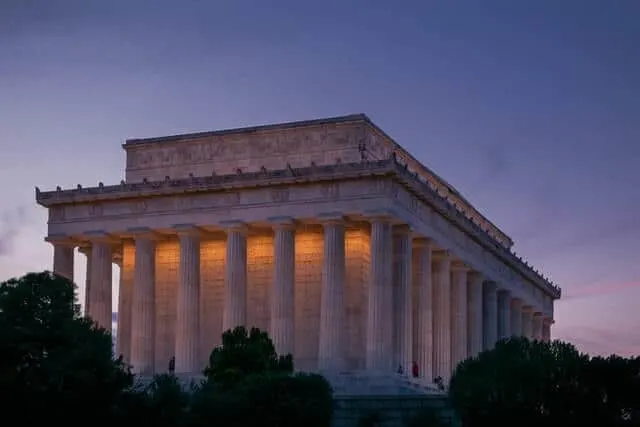 While there is plenty to do in the amazing capital city, it can be hard for first-time visitors (or even returning travelers!) to decide what to do in a limited amount of time. With the city containing so much to do and to see, you will barely scratch the surface with a typical four-day or five-day visit, just like any other place you traveled (or will travel) to.
The key to exploring the city as a local, regardless if you're in for just a short or a long while, is for you to do activities, check out places, and try food that interests you the most while incorporating things that locals find amazing or truly love. In that way, you're immersing yourself and experiencing Washington DC as comfortably as can be.
Where To Eat in Washington DC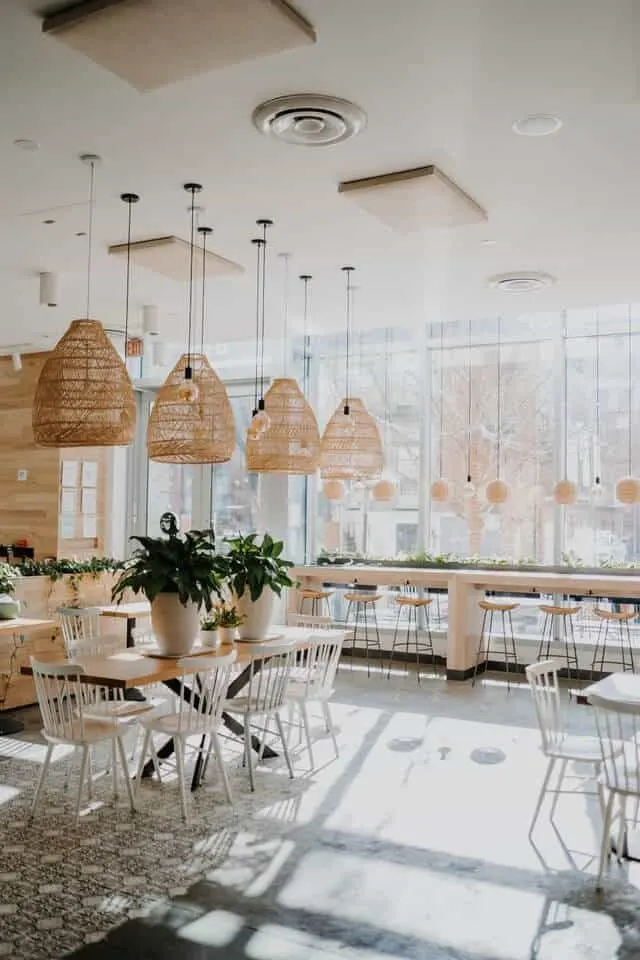 With influences from all over the world and country, Washington DC is a great food city.
Starting off with a famous Washington DC food tour, just pick whatever suits your mood and cravings. For example, if you like Italian, you can check out the cuisine in Dupont circle. If you like to experience a good sunset view while passing some iconic landmarks illuminated at night, you can book a luxe dinner cruise (or brunch if you prefer a daytime option).

Still, you don't have to spend an entire paycheck in order to eat an unforgettable meal in Washington, DC. Check out these affordable places: Ben's Chili Bowl and CAVA – hashtag #SupportLocal! They offer a Mediterranean mix customized just for your taste buds.
Washington DC Highlights You Can't-Miss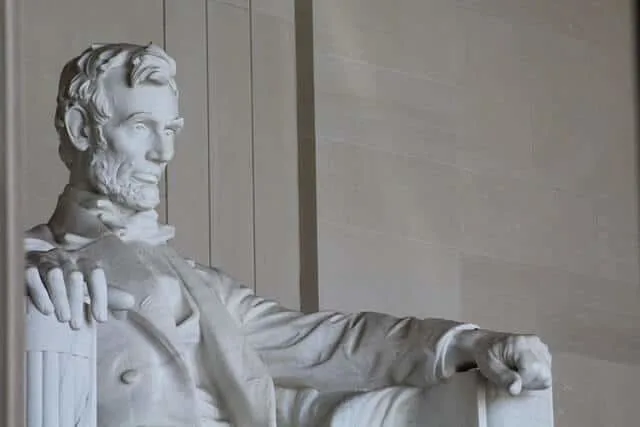 A bit of general advice: do not be intimidated by the big crowds and bigger buildings. Washington DC can be a friendly and manageable city for visitors wherein tons of activities, tours, and experiences await you!
Visiting Washington DC wouldn't be complete if you didn't book one of the guided tours of the White House. Take note, though, that you have to make requests in advance. If you can't get a reservation just in time you're there, seeing the White House outside is already an experience you won't forget.
DC is also known for most notable museums in the world and most of them are FREE to the public. Experience this powerful living memorial to the Holocaust on the National Mall that serves as a living memorial to one of the worst tragedies the world has ever seen. It is open from 10am to 5:20pm.
Wait, there's more! You can also find here the Smithsonian National Museum of African American History and Culture (NMAAHC) which is mostly dedicated to the documentation of African-American life, history, and culture. You can visit this museum for FREE but you have to take note of the busy season in order to get a good slot. As part of the Smithsonian institution, the National Zoo is also free to the public. Perfect for all ages, adults, or children, you will be enthralled to see the rare Giant Pandas, Great Apes, Lions, Cheetahs, Giraffes and many more. (Read about all the Free Smithsonian Museums here)

You can also join a walking tour or trolley tour to admire the famous monuments and memorials, including The Capitol, Washington Monument, Vietnam Veterans Memorial, Lincoln Memorial, Jefferson Memorial, Korean War Veterans Memorial, Martin Luther King Jr. Memorial, and Arlington National Cemetery.

Small-group tours with knowledgeable guides help you experience the history within all these attractions. Get a glimpse into the city's contemporary culture on one of the many culinary and brewery tours in DC's hip neighborhoods, such as Georgetown, Shaw, and Dupont Circle; or cruise down the Potomac River at sunset to see the city skyline light up.
Check out our Things To Do in Washington DC post for more.
The best gift shops in Washington DC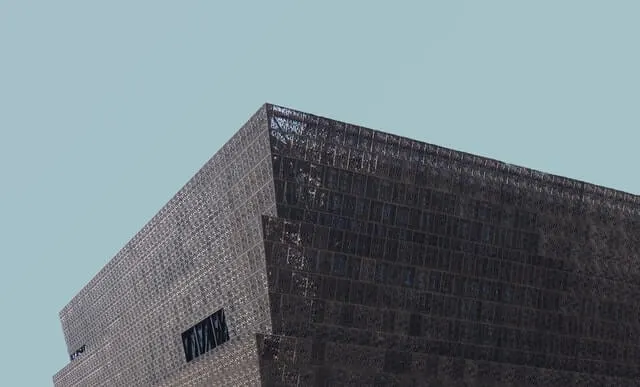 The best gift shops in Washington DC are at the museums!
If this is your first time traveling to DC, you're bound to want to pick up a souvenir, or two, right? And while there are plenty of 'tack' touristy shops, if you're looking for something unique, there are some great gift shops inside the museums.
Be sure to include places like the National Gallery of Art, United States Botanic Garden, National Air and Space Museum, United States Holocaust Memorial Museum, National Museum of Natural History, National Museum of American History, and the National Archives on your itinerary (and not just for the gift shops!)
Visit Free Museums and Attractions in Washington DC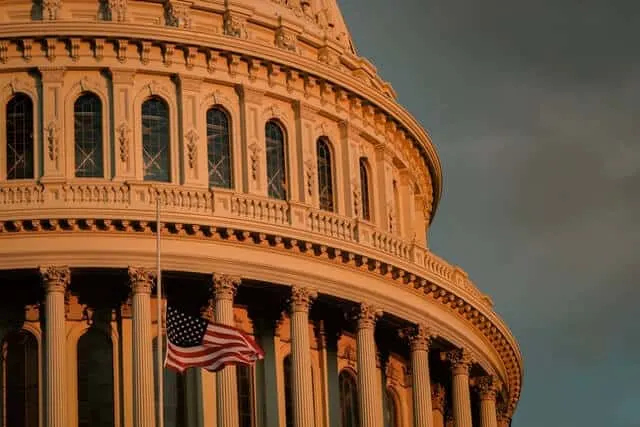 If you are traveling on a budget you'll be pleased to know there are LOTS of free things to do in Washington DC, (over 40 in fact – some of which are the cities top attractions!). Have a read of our full guide before your trip and you'll have plenty of ideas to maximize your stay and save your wallet.
Pro tip: most of the museums in Washington DC are free (including all of the Smithsonian Museums) & the monuments are open 24 hours a day, making night tours a great evening activity and a way to get some fab photos.
Celebrate Love and feel at home with LGBT Friendly Bars in Washington DC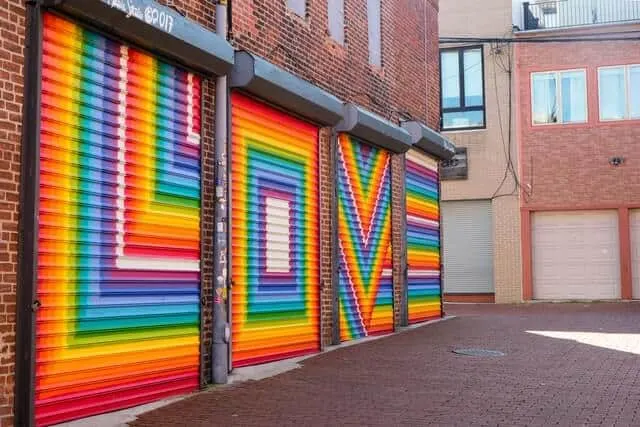 The nightlife scene at the nation's capital is home to plenty of bars and clubs to choose from when you feel like dancing and drinking and meet new people from the community. Check out the city's oldest and most popular gay bar, Nellie's Sports Bar located in the heart of the U Street corridor.
If you like games, join a Family Feud-style trivia on Wednesdays at the JR's Bar and Grill along Dupont Circle's. Or if you want to have a good time, enjoy a solid happy hour, you can try out Larry's Lounge that offers affordable drinks and mouth-watering pub and you can bring your dog too!
Washington DC Monuments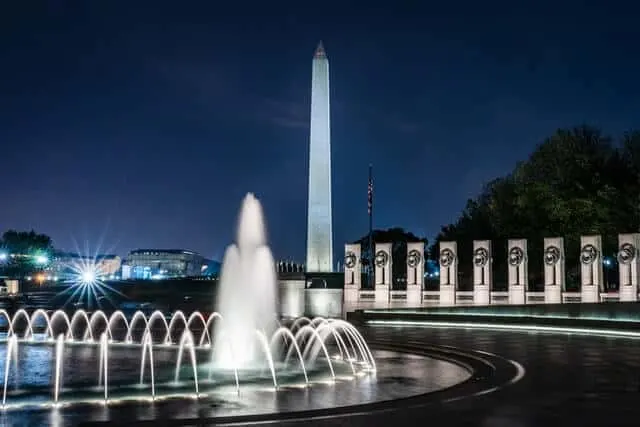 DC is widely known to have a lot of monuments and memorials – hence its nickname, America's Rome. It holds thousands of stories about people and events that played a part in creating the great nation that is the USA today.
There's the Washington Monument that honors George Washington, the commander-in-chief and hero of the American Revolution. We also have the Lincoln Memorial that honors the 16th president of the United States, Abraham Lincoln. Others are Jefferson Memorial, Vietnam Memorial, Korean War Memorial, FDR memorial, World War 2 memorial, MLK Memorial, and the Arlington National Cemetery.
8 Hidden Gems In Washington DC Most People Don't Know Even Exist
Maine Avenue Fish Market: This has become a DC landmark as it is the oldest operating open-air fish market-beating New York's Fishmarket by 17 years.
Rock Creek Park Horse Center: Offers riding lessons, trail rides, pony rides, boarding, and camps or simply for those who love horses in general.
Spanish Steps: Constructed in 1911 and designed by architect Robert E. Cook, get tucked away in the Kalorama neighborhood with the urban oasis steps and terraces that connect S Street and Decatur Place NW.
Hillwood Estate, Museum, and Gardens: A decorative art museum that welcomes visitors from around the world with its gracious hospitality.
National Postal Museum: Established as a joint agreement between the United States Postal Service and Smithsonian Institution in 1993.
Olmstead's Summer House Capitol Grotto: Get your Instagram-worthy picture ready with this hexagon-shaped brick structure set into the sloping with a view of waterfalls that splashes over the rocks.
Albert Einstein Memorial: A monumental bronze statue situated in the southwest corner of the Academy grounds depicting Albert Einstein seated with manuscript papers.
Lincoln's Cottage: Served as an important entertainment venue during the Civil War and was used as their home by the Lincoln family.
International Spy Museum (above): OK, so quite a few people know about this one, but since it opened it has been one of DC's top attractions. Be sure to pre-book your tickets so you don't miss out.
Day Trips from Washington DC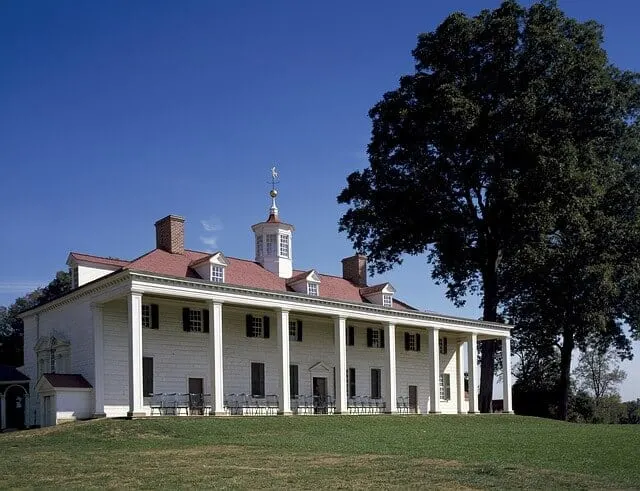 Washington DC itself has a lot to offer. It is surrounded by dozens of charming destinations that are no more than two and a half-hour away by car.
If you prefer extreme adventure, you can head west to River Riders and experience Whitewater Rafting in Harpers Ferry. They offer guided and self-guided whitewater rafting trips or you can also check out Shenandoah National Park, which is home to a number of waterfalls where you can also hike, have a picnic, and go camping. One of its main features is the scenic Skyline Drive that has a 105-mile long road that covers the entire length of the park.
If you're more interested in studying history, you can also consider destinations such as Gettysburg Battlefield, Manassas Battlefield, and Mount Vernon.
In other news, Washington DC likes their wine. You can visit Charlottesville and enjoy some Wine Tasting; and, if you like to hit the beach, you can check these out: Chincoteague, Ocean City, or Rehoboth Beach.
Still, if you only have one day in the city, you'd rather spend it in the city and indulge yourself with a lot of history by taking advantage of all the free museums, memorials, monuments, and zoos.
We hope our Washington DC trip planner provides you with a comprehensive list of DC travel tips to help you work out what you need to know before you go.
If you have visited DC before and think there is anything else we should include in our guide, do let us know in the comments below. If you like this article, please pin, tweet, flip, or share. I'd really appreciate it!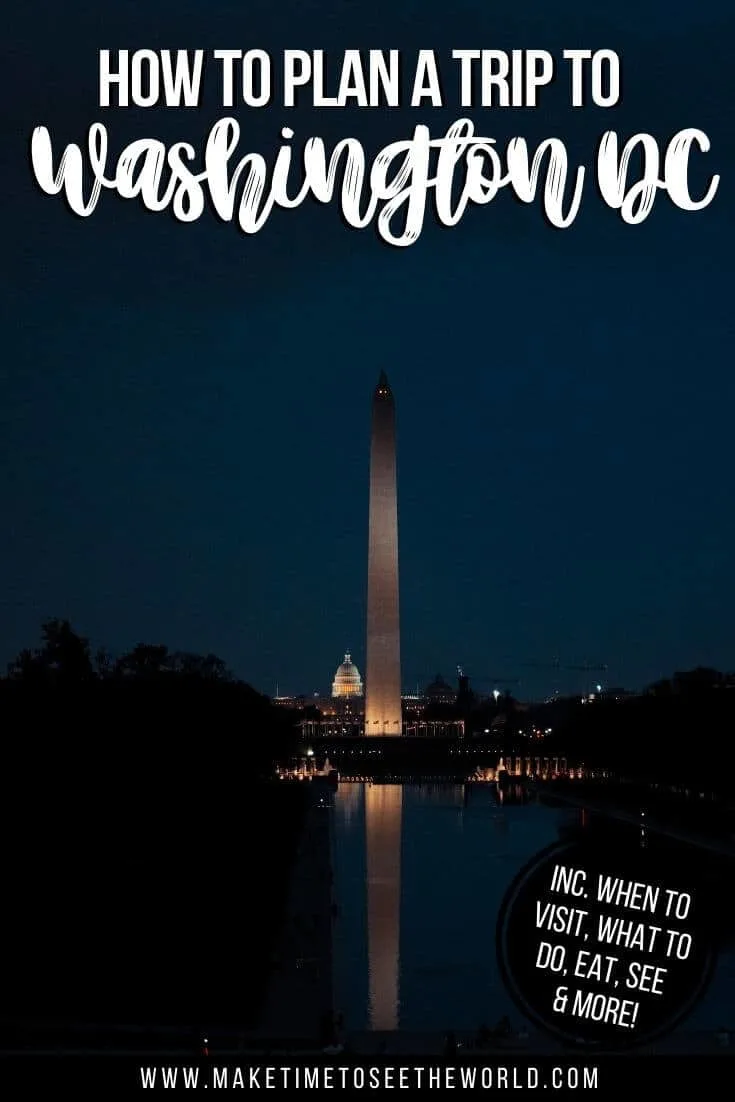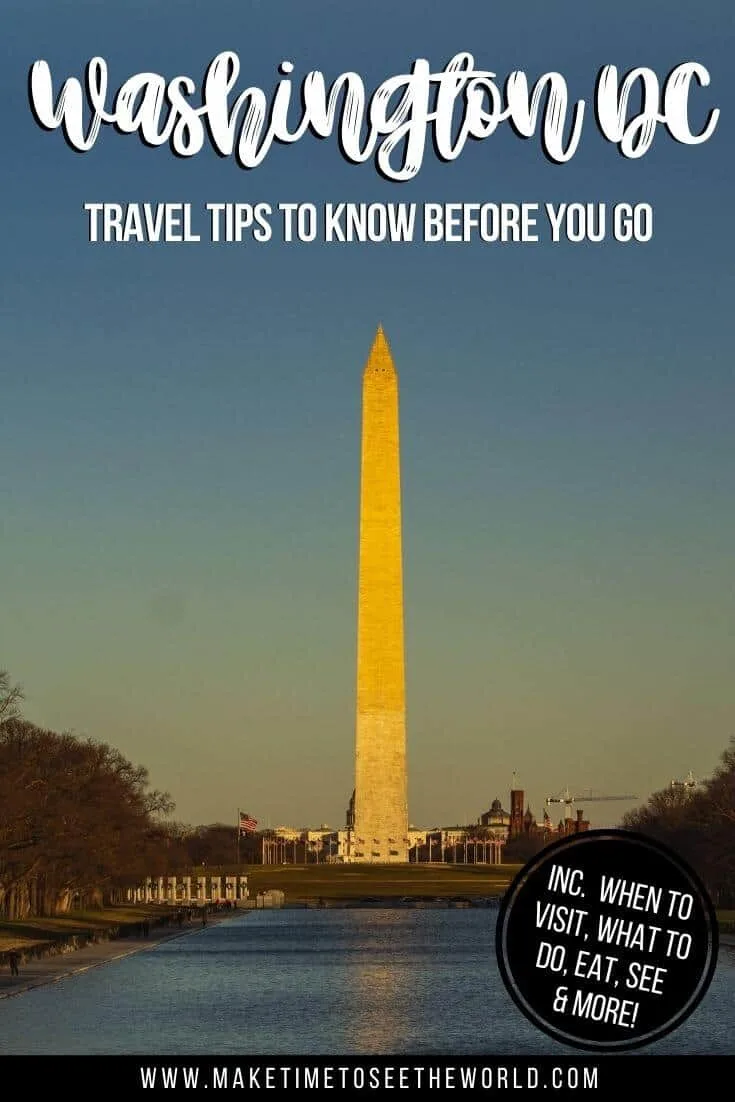 READY FOR MORE USA TRAVEL INSPIRATION? YOU MIGHT BE INTERESTED IN THESE TRAVEL TIPS, TRAVEL ARTICLES, DESTINATION GUIDES, TRAVELER RESOURCES AND RELATED POSTS ABOUT OTHER AMAZING CITIES IN NORTH AMERICA:
Hi There! Thanks for reading our travel guide to How to Plan a Trip to Washington DC (inc. 17 Washington DC Travel Tips to Know Before You Go!) I just wanted to let you know that this Washington DC travel guide and Washington DC Itinerary post contains affiliate links, which means if you purchase something after clicking a link, I may get a small commission – which is at absolutely no cost to you. If you enjoyed this article and are going to be searching for some of the things I mention anyway, I would love it if you could click through from the links above & thank you in advance! Read my full Disclosure here.
And a huge Thank You for reading the MakeTimeToSeeTheWorld travel blog.