Nestled amid exceptional bluff, La Crosse is located on the magnetic Mississippi River in Western Wisconsin. La Crosse is a must-visit place for families and offers tons of sightseeing activities for families. Besides the breathtaking views, it is the home to the University of Wisconsin-La Crosse, Viterbo University, as well as, Western Technical College. Tourists from all over the globe come over to La Crosse to explore this magical place and we've got the top 10 incredible things to do in La Crosse to help you get to the heart of the city!
People can enjoy this iconic city in so many ways including on a riverboat cruise, walking, or even on the cities hiking trails. For nature lovers, it is easy to see why the mind blowing views of La Crosse make it one of the best Wisconsin vacation ideas.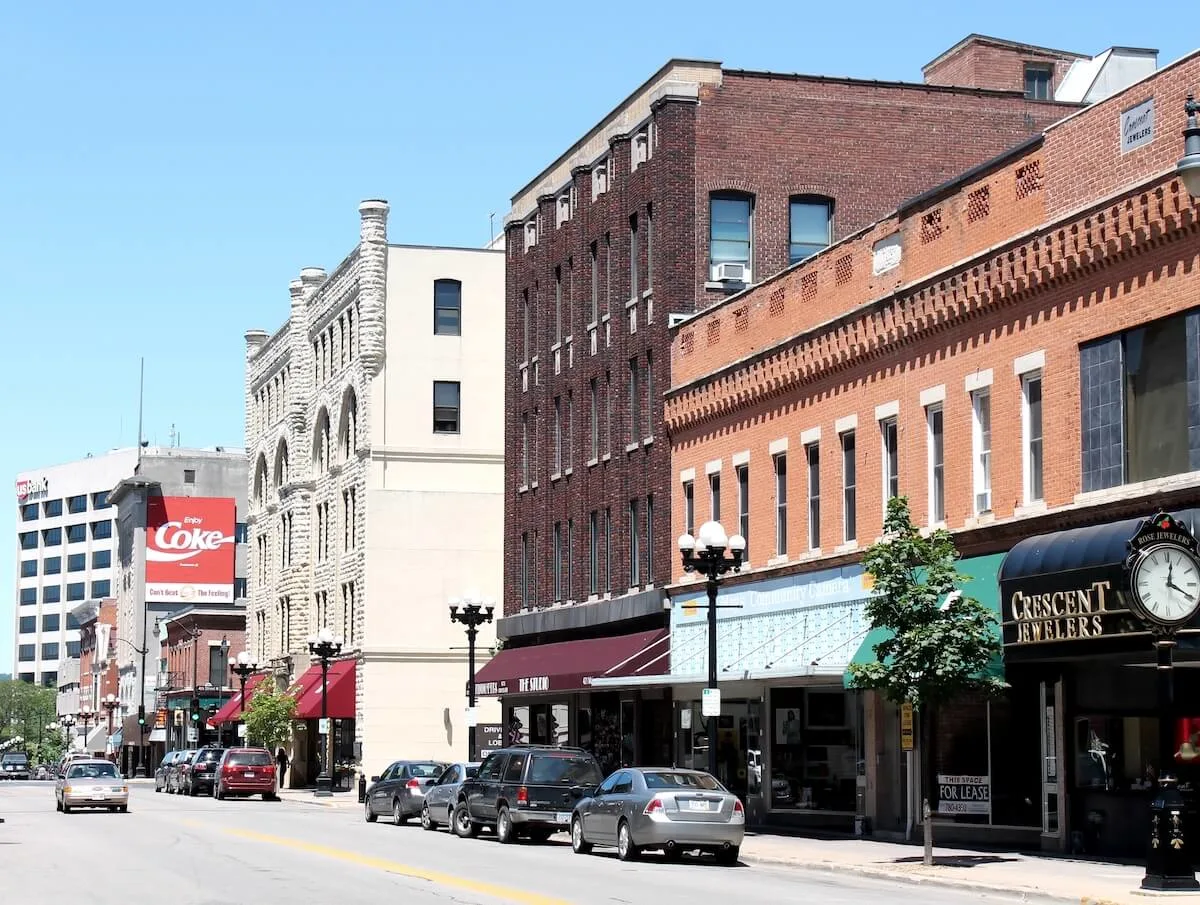 Disclaimer: Almost all posts on this site contain Affiliate links, and this one about the 10 Incredible Things to do in La Crosse Wisconsin is no different. This means that if you click on any of the links in this post (and make a purchase) I may receive a small commission at absolutely no cost to you. Each post is carefully crafted to (hopefully!) answer all your questions and recommendations are made where we believe they will improve your trip and help with your planning. As such we thank you in advance should you decide to click & buy. Read my full Disclosure here.
A Guest Post by Paulina from Paulina on The Road

Top Tips for visiting La Crosse WI: What To Know Before You Go
If visiting La Crosse is on your bucket list, plan your trip between May to September. The temperature of La Crosse varies incredibly throughout the year, with the hottest months of La Crosse are June, July, and August, with an average temperature of 86.5°F/30°C. In contrast, the coldest months are November, December & January with temperatures as low as -51°F/-10°C.
RELATED: Want to see more of the state? Consider taking a Wisconsin Road Trip – there's 11 of them to choose from!
How to get around La Crosse, Wisconsin?
The transportation system in La Crosse, WI, is impressive. Municipal Transit or MTU provides convenient public transportation services to the travelers to start their voyage from one place to another. You can book a seat on any of their buses and hop in. Otherwise, private taxis are waiting for you to take you to all of these beautiful ten places and the final option that you have is train. Buses are neat and clean, and will be the cheapest option for those wanting to keep costs down.
Where to eat in La Crosse, Wisconsin?
La Crosse is famous for its cheese curds, and there are many restaurants to try. Please take a look at our hand-picked top three restaurants in La Crosse, and don't forget to visit them once you are here!
The Waterfront Restaurant & Tavern
Address: 328 Front Street South, La Crosse, Wisconsin, 54601, USA
The first in our list is The Waterfront Restaurant & Tavern, which was established in 2009. The restaurant serves delicious modern American dishes. We recommend you to order cheese curds, provoleta, crab cake, fresh oysters, St Joe's ham melt, grilled chicken ciabatta, and some tantalizing wines.
Le Château
Address: 410 Cass Street, Washburn, La Crosse, Wisconsin, 54601, USA
Le Chateau is an upscale French restaurant that serves seasonal dishes, for example, moules frites, escargot, foie gras, frog legs, and more. You will love their dessert menu. Try Moelleux au chocolat, Crème brûlée au cappuccino, and Cheesecake à la citrouille.
Dublin Square Irish Pub & Eatery
Address: 103 3rd Street North, La Crosse, Wisconsin, 54601, USA
Dublin Square Irish Pub & Eatery is an Irish pub that serves mouth-watering dishes and superb drinks. We recommend you to go there during the happy hours- from 3 pm to 6 pm, Monday to Friday. You must try their savory shepherd's pie, corned beef and cabbage, and batter-fried fish and chips.
*EXTRA* Want to cook up some iconic Wisconsin dishes at home? Take a look at these recipes for Cheese Curds, Beer Brats, Garlic Butter-Stuffed Chicken & Frozen Custard!
.
Top 10 Things to do in La Crosse WI for first time visitors
Visit Shrine of Our Lady of Guadaloupe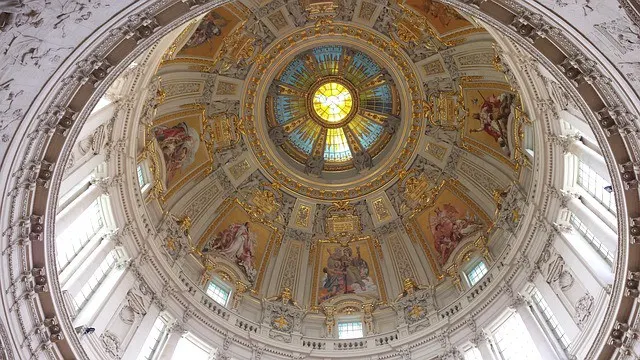 Address: 5250 Justin Rd, La Crosse, WI 54601, USA, United States
The Shrine of Our Lady of Guadaloupe is surrounded by beautiful scenic beauty. Otherwise known as the Basilica of our lady of Guadalupe, she welcomes a lot of visitors throughout the year. And no one has to be a catholic to fall in love with the beauty of this place.
The Church was completed in 2008, and since then it has been one of La Crosse's major tourist attractions. Once you are here, don't forget to speak to the volunteers to discover more about its rich history, as you explore the interiors and outdoors. If you have some questions about the site, the volunteers are also there to help.
The cheapest way to reach the Shrine of Our Lady of Guadaloupe is by bus. However, you can take a taxi too.
RELATED: If you are traveling with your pooch, check out these Pet Friendly Stays in Wisconsin
Stroll through Riverside Park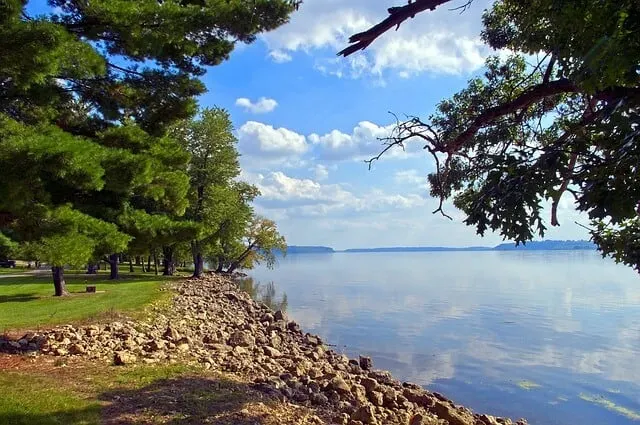 Address: 100 Block, State Street, La Crosse, WI 54601
Riverside Park is another tourist destination which was opened in 1911. It is a public park and is located in downtown La Crosse. The park was initially named Levee Park and hosted a range of events, for example, Moon Tunes, July fireworks display, and Rotary Lights. Riverside Park is famous among people who like to stroll, jog, or walk. The place offers peace, and the serene beauty is fantastic.
To reach Riverside Park, you can take a train to Bitterne or Swaythling railway station.
Hike the Great River State Trail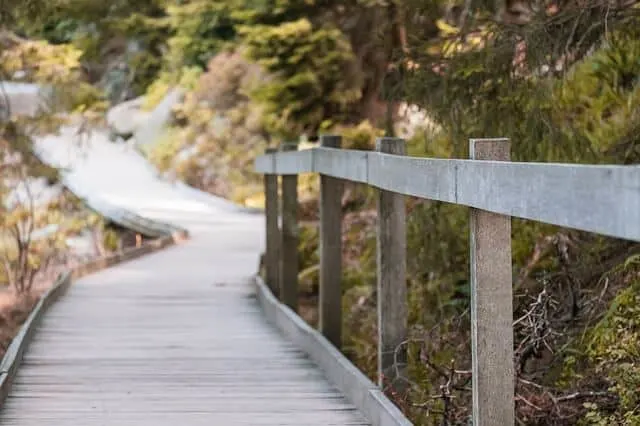 Address: Between Sparta and Onalaska, Wisconsin
The River State Trail is a long 22-mile rail-trail and offers great scenic views. The trail is often occupied with people who love jogging, walking, cycling, hiking, and horse riding. In the summer season, the biking trails are very popular and during the winter season, you can traverse the La Crosse River State Trail on a snowmobile! But, the best thing to do here is hiking, and the best way to reach the River State Trail is via train.
Visit St. Rose of Viterbo Convent
Address: 912 Market St, La Crosse, WI 54601
Mother of the American religious congregation, St. Rose of Viterbo Convent is located on Market Street and is dedicated to Rose of Viterbo. The Church has three chapels and is open on the weekend.
Have fun at the La Crosse Children's Museum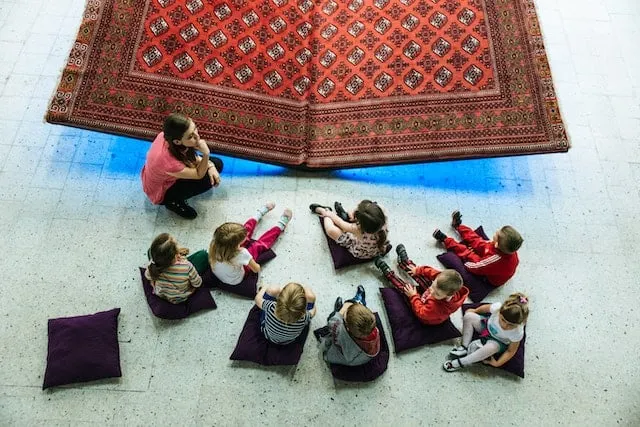 Address: 207 5th Ave S, La Crosse, WI 54601
If you are bringing your children along with you, then visit the Children's Museum is a great option (particularly if the weather is not playing nice it's a great rainy day activity!). This interactive museum is an absolute favorite among kids of all ages. From education exhibitions to programs that encourage learning through various plays, the Children's Museum is a must-visit place.
Visit The Dahl Museum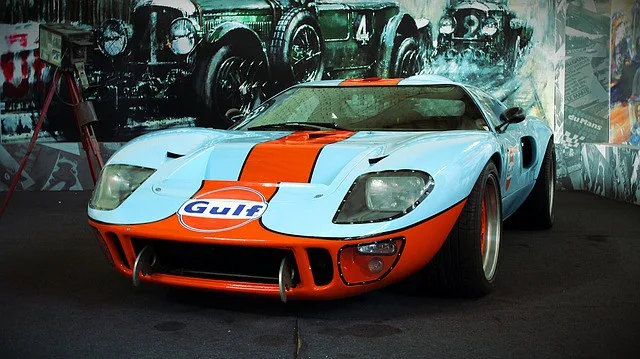 Address: 711 3rd St S, La Crosse, WI 54601
The Dahl Museum is an auto museum known for celebrating the rich history of manufacturing classic cars in the United States. It belongs to the Dahl family and is a family-owned museum. The Dahl Auto Museum hosts some of the oldest classic cars, and one of them is from the renowned Ford Motor Company.
Wander in the Riverside International Friendship Gardens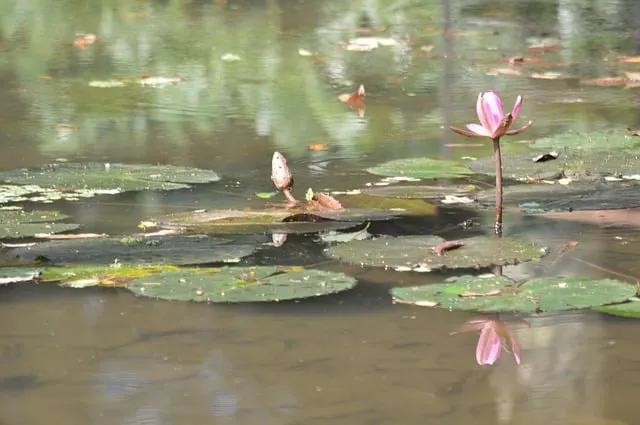 Address: E. Veterans Memorial Dr, La Crosse, WI 54601
If you love gardens, then you will love Riverside International Friendship Gardens. Right at the entrance, you can get a map that will tell you about the gardens and which part of the garden is inspired by which country. The park is perfect for older people and families.
Visit Turtle Stack Brewery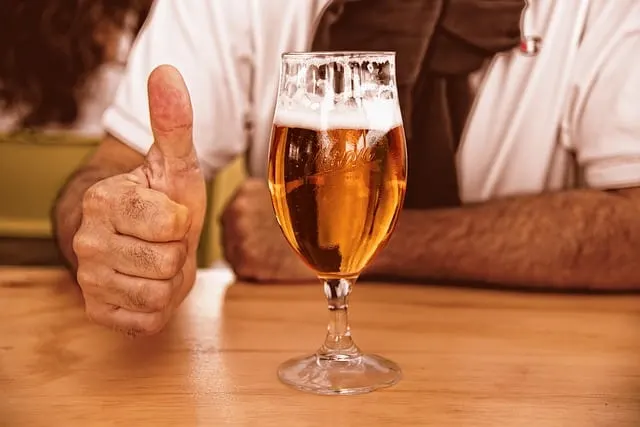 Address: 25 2nd St S, La Crosse, WI 54601
When it comes to handcrafted beers, Turtle Stack Brewery stands on top of the list. The ones that you should try here are Belgian Blonde, Smash Golden Ale, Imperial ESB, Browne Ale, Session IPA, and Patersbier. These are the must-try beers here.
Grab a taxi and come over to Turtle Stack Brewery (and be sure to arrange one home after you have sampled the goods!)
Enjoy the view at Grandad Bluff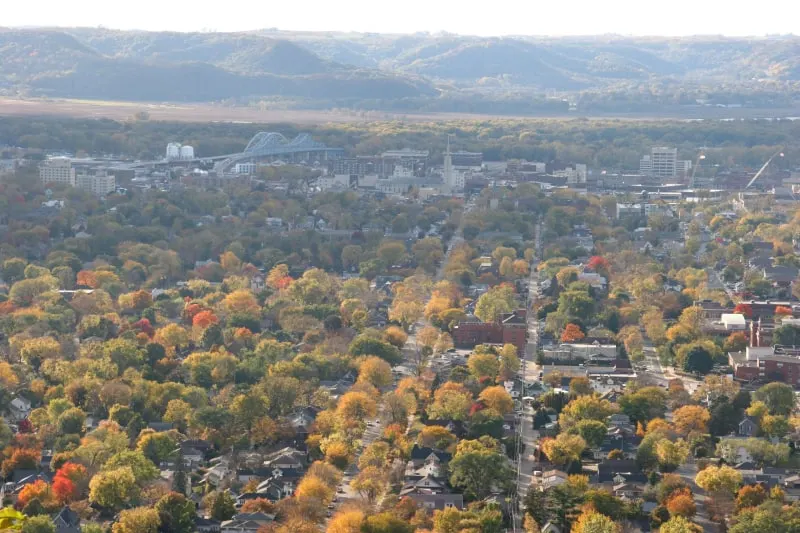 Address: Grandad Bluff Park, La Crosse, Coulee Region, Wisconsin
Grandad Bluff is a beautiful state park that is popular for the Grandad Bluff cliff. The park is surrounded by a fenced area and is the city's landmark. You will see a shelter house here at Grandad Bluff, and coin-operated binoculars. The park is famous for being one of the best picnic spots too. And I mean, you can see why with views like the one above – and the other way gives you a view of the La Crosse River!
Get to the Worlds Largest Six Pack
Address: 3rd St S, La Crosse, WI 54601
World's Largest Six Pack is an iconic landmark of La Crosse County and one of the cities most famous historical sites. Earlier owned by a brewing company, Old Style brewery is now converted into a giant six-pack. If you travel along with a local guide, the guide will tell you about the history of six-packs.
Depending on where your hotel is, you can either walk, take a taxi, or bus to reach the World's Largest Six Pack.
.
Once you've spent a few days in La Crosse, you'll probably wonder why you hadn't gone sooner. I've only touched on the attractions and food options that appealed to me, but there are so many Things to do in La Crosse, there's truly something for everybody.
And if you liked this post – or know someone heading to La Crosse Wisconsin, be sure to share this with them via email, Facebook, Twitter, Flipboard or Pinterest – click the P in the sharebar on the left to grab pinterest images from this post!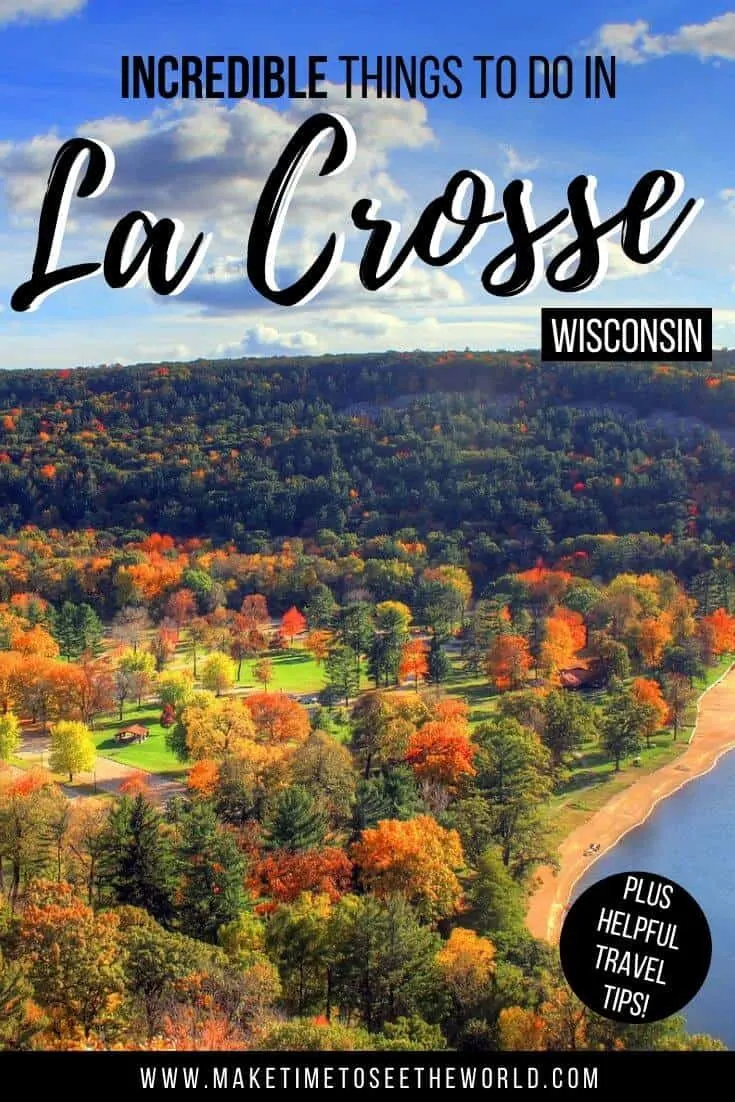 READY MORE USA TRAVEL INSPIRATION? YOU MIGHT BE INTERESTED IN THESE TRAVEL TIPS, TRAVEL ARTICLES, DESTINATION GUIDES, TRAVELER RESOURCES AND RELATED POSTS ABOUT OTHER AMAZING CITIES IN NORTH AMERICA:
Hi There! Thanks for reading our guide to the most FUN Things to do in La Crosse WI (inc. Handy Travel Guide!) I just wanted to let you know that this post contains affiliate links, which means if you purchase something after clicking a link, I may get a small commission – which is at absolutely no cost to you. If you enjoyed this article and are going to be searching for some of the things I mention anyway, I would love it if you could click through from the links above & thank you in advance! Read my full Disclosure here.
And a huge Thank You for reading the MakeTimeToSeeTheWorld travel blog.