Who says you need to be by the coast to enjoy fabulous views across the water?! Sitting on the edge of the extensive Lake Michigan is Chicago, nicknamed the Windy City and famous for its architectural beauty and where the food is to die for – from its deep crust pizzas to mouth-watering sandwiches and stacked hot dogs. It is also one of the best cities to visit in the USA, making it perfect for a city break during your travels in North America.

When you're not strolling the streets of Chicago or sitting down for a bite to eat somewhere in the city's iconic Little Italy, you may want to plan a day trip, somewhere out of town or a visit to something a little bit different. Read on and our guide to the 10 BEST day trips from Chicago could be just what you are looking for to help you explore more than just the city.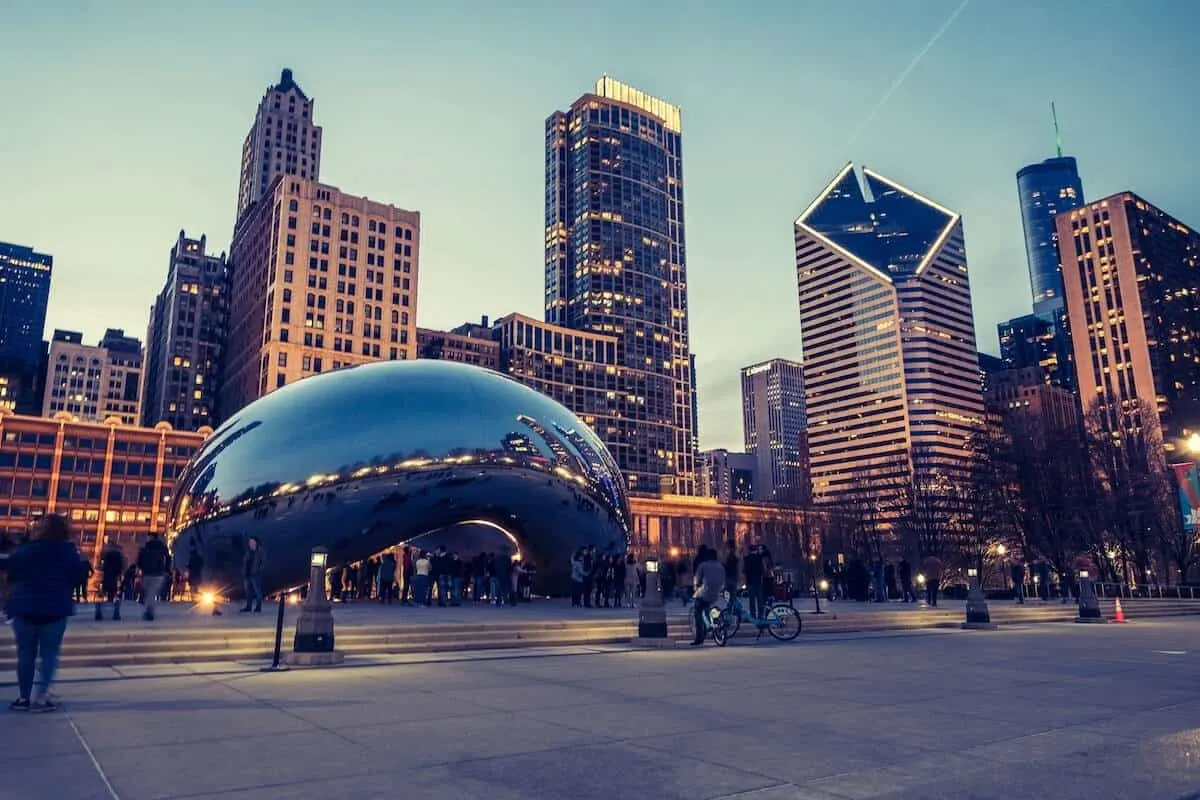 Disclaimer: This post contains affiliate links. This means that if you decide to book through any of these links I get a small commission at absolutely no cost to you. And even better – the tour operators offer a best-price guarantee so you know that you're getting the best Day trips from Chicago for the best price in what can be an expensive destination!
The Best Day Trips from Chicago
Frank Lloyd Wright Historic Building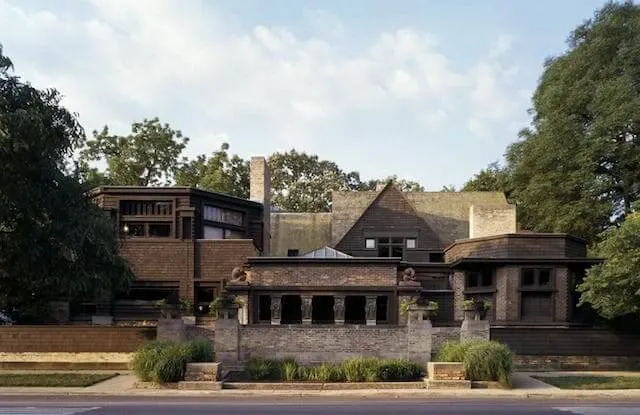 RATED: ★★★★1/2 (4.5/5)
Spend the day discovering the distinctive prairie style architecture of Oak Park that was made famous by the architect Frank Lloyd Wright. Enjoy this round trip from Chicago alongside an experienced guide as you visit the home of Frank Lloyd Wright and enjoy a stroll around this historic district.

.
Naperville Food & Culture Walking Tour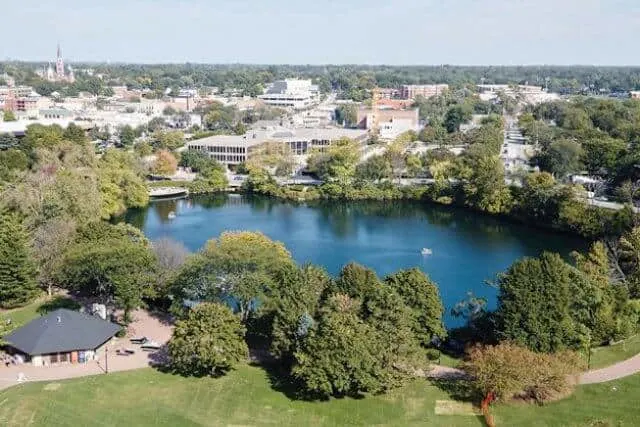 RATED: ★★★★★ (5/5)
The Chicago suburb of Naperville is famous for quirky culture and delicious food, which makes a walking tour of this downtown area the ideal location to experience a real slice of Chicago life. Wave goodbye to traditional tourist attractions as you eat your way around a selection of top family-run restaurants, alongside your local guide who will be leading the way with plenty of interesting facts about this unique area.

Green Line Prairie District Tour

RATED: ★★★★★ (5/5)
Hop on and off the unique elevated train line in Chicago to head out for a day exploring some of the unique neighborhoods that sit on the outskirts of the city. Soak up the history as you spend some time walking around the Prairie District with your local guide, including a visit to Second Presbyterian Church, Glessner House and grab a bite to eat at the Fatpour Tap Works.

Milwaukee Day Trip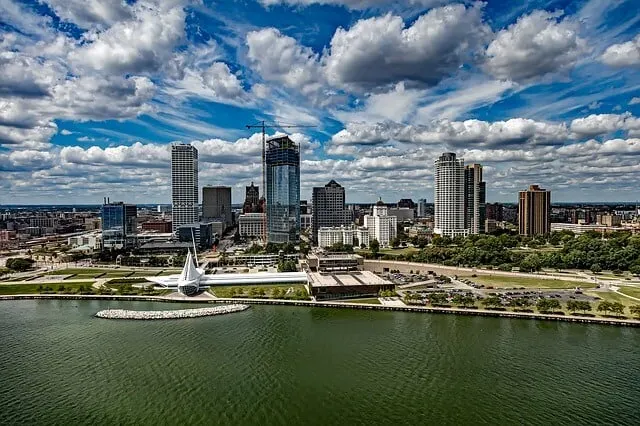 RATED: ★★★★★ (5/5)
Journey to the north of Lake Michigan for a trip to Milwaukee with its gorgeous lakefront setting. Steeped in brewing history, you will enjoy a tour of a local brewery, as well as the city's inspiring art museum. Your guide will also take you to visit the city's popular market with plenty of time for you to explore the area, sample some delicious food and pick up a couple of gifts.

Pink Line Pilsen Tour

RATED: ★★★★★ (5/5)
Steeped in fascinating history a visit to Chicago's Pilsen neighborhood on the Pink Line dating from 1897 is well worth the trip. Follow your guide as you visit a hidden museum tucked away inside the Federal Reserve Bank, the National Museum of Mexican Art and Lagunitas Brewing company. As part of your trip, you will also enjoy an authentic Mexican meal.

.
Lake Michigan Cruise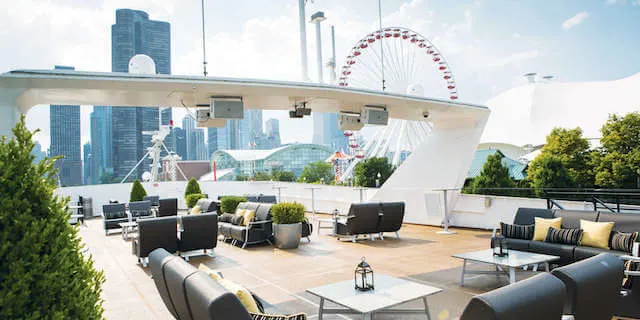 RATED: ★★★★1/2 (4.4/5)
All aboard Chicago's famous Odyssey cruise ship for a memorable trip on the waters of Lake Michigan. Sit back and admire the city as you explore the lake with a live guide to fill you in on interesting facts along the way. Choose what time of day you would like to head out on your cruise and you will have the choice of a 3-course gourmet brunch, lunch or dinner with plenty of time to enjoy the onboard DJ after.

West Loop Food Tour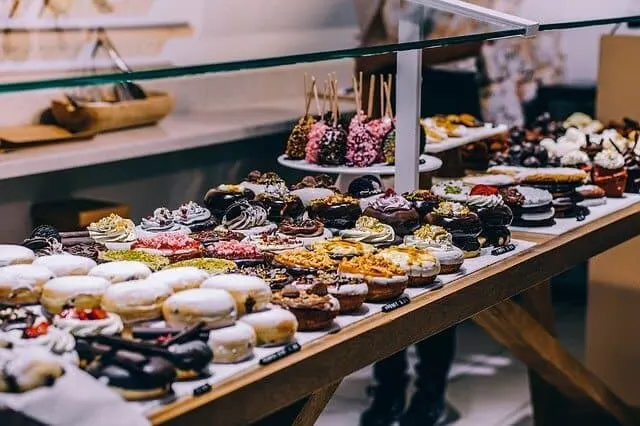 RATED: ★★★★★ (5/5)
Chicago's neighbourhood of West Loop is renowned for its spectacular food scene. With your local guide, you will not only get the chance to enjoy an insider's look at some of the city's top restaurants, home to award-winning chefs. You will also enjoy sitting down for a unique bite to eat at five amazing restaurants, including artisanal donuts and a slice of pizza.

SW Michigan Wine Country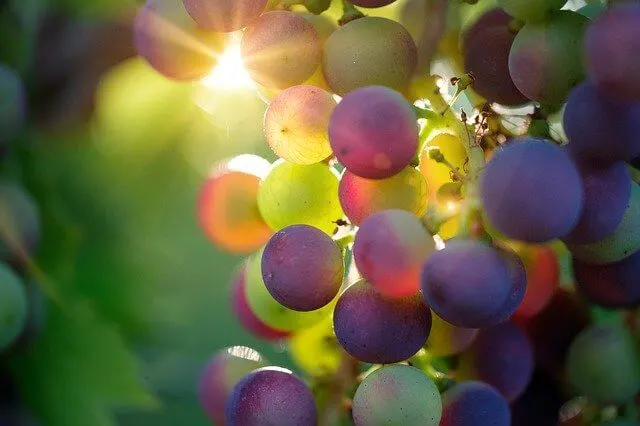 RATED: ★★★★★ (5/5)

Just 90 minutes from Chicago is the little-known Southwest Michigan wine country, boasting over 20 top wineries. On this full-day tour from the city, your guide will take you to three of these spectacular local wineries where you will learn all about the wine-making process and enjoy sampling some of their best wines, alongside a gourmet lunch.

1 Day Route 66 Tour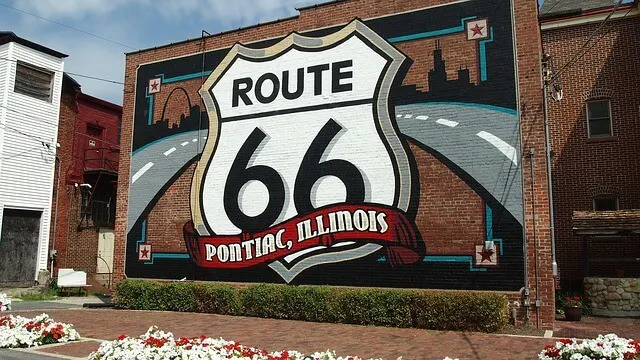 RATED: ★★★★★ (5/5)

Spend the day exploring one of the most famous roads in American History. You'll visit the Mother Road itself, Route 66 Hall of Fame, and the Museum of the Gilding Arts, as well as have the opportunity to visit Joliet Prison, where the hit TV series, Prison Break was filmed. Built in 1858, the iconic Old Joliet Prison was built as a powerful showpiece and was designed to not only intimidate the inmates on the inside, but those outside too!

Blue Line Wicker Park Tour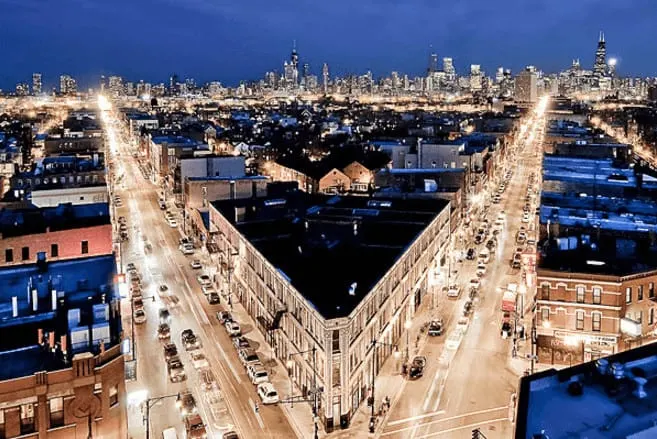 Board Chicago's Blue Line with a local guide for a tour of the downtown neighborhood of Wicker Park. Learn about the history and the culture of this area as you enjoy a snack at one Chicago's oldest German bars, followed by a tour of the neighborhood's newly-restored mansions.

Is the windy city the place for you? With this great collection of day trips from Chicago, we bet it is! If you are one lucky traveler and have spent some time exploring Chicago, tell us and our readers all about it in the comments below, we love to hear about your travel adventures. For more day trip guides featuring popular cities around the world, click here.
Oh, and if you enjoyed this article or know someone planning their big trip to Chicago, please tweet pin flip or share on Facebook – I'd really appreciate it!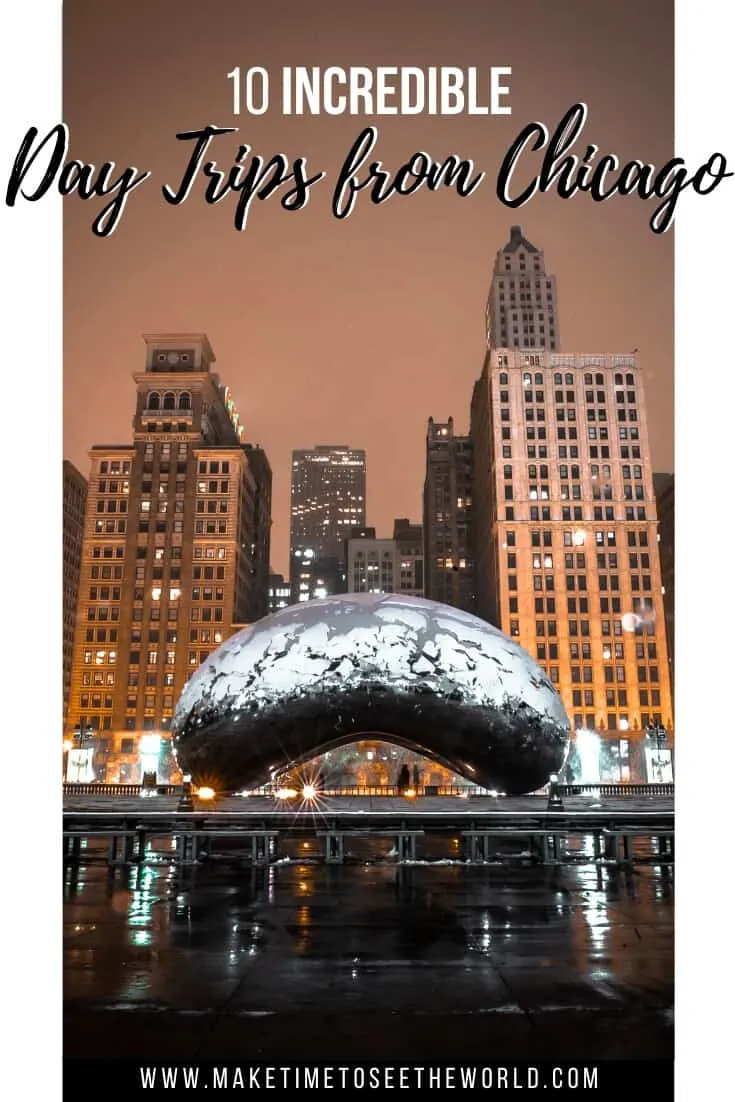 READY MORE USA TRAVEL INSPIRATION? YOU MIGHT BE INTERESTED IN THESE TRAVEL TIPS, TRAVEL ARTICLES, DESTINATION GUIDES, TRAVELER RESOURCES AND RELATED POSTS ABOUT OTHER AMAZING CITIES IN NORTH AMERICA:
Hi There! Thanks for reading my ultimate guide to the 10 BEST Day Trips from Chicago (that are totally worth the $$) I just wanted to let you know that this travel guide contains affiliate links, which means if you purchase something after clicking a link, I may get a small commission – which is at absolutely no cost to you. If you enjoyed this article and are going to be searching for some of the things I mention anyway, I would love it if you could click through from the links above & thank you in advance! Read my full Disclosure here.
And thank you for reading the MakeTimeToSeeTheWorld Travel Blog.