As the capital city of Kenya, Nairobi sits at the core of this vibrant country. Known for its national park, the city is a brilliant starting point safari destination and for anyone planning a visit to East Africa, there is plenty more to keep you entertained beyond the city boundaries.
From nature to nightlife, culture to community, after our recent visit we have compiled just for you, the ultimate guide to all the Incredible Things to do in Nairobi that will leave you feeling inspired and itching to get your bags packed, hop on that plane and start your dream safari adventure!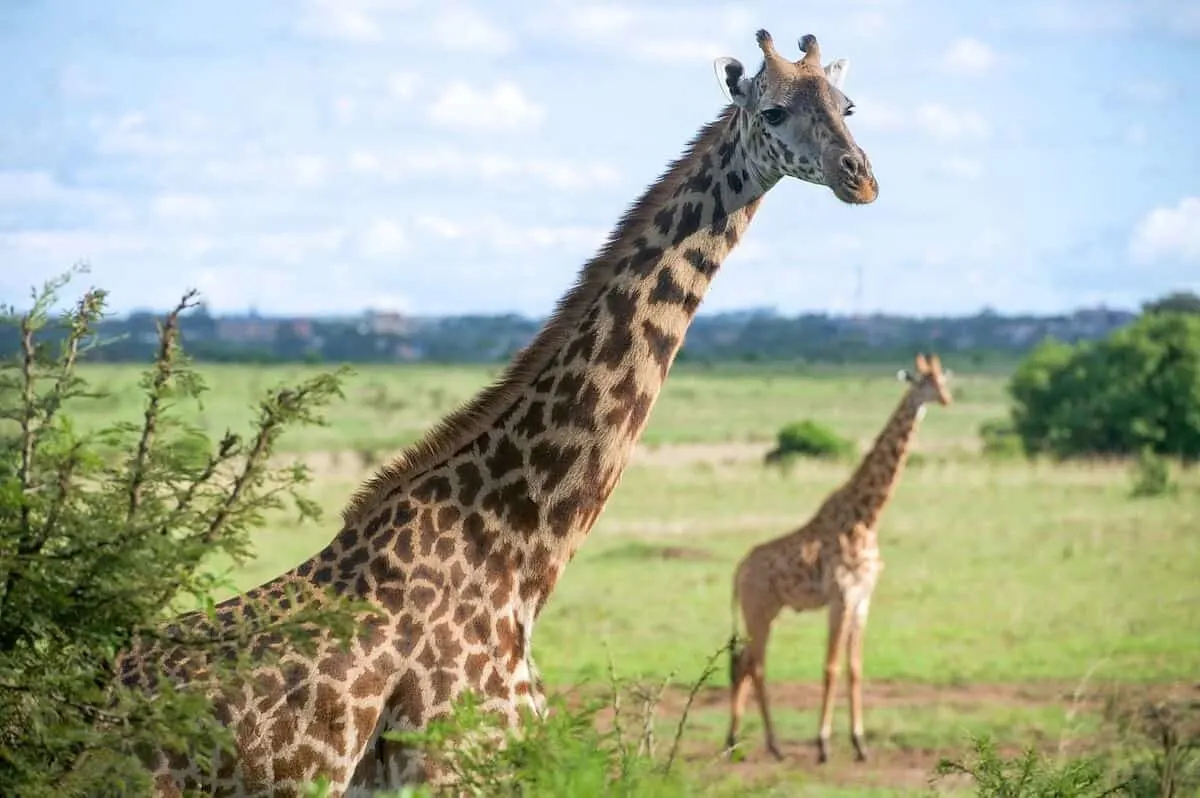 Disclaimer: This post was created in partnership with Viator.com.au. although all opinions remain my own. Also, almost all posts on this site contain Affiliate links, and this one about the BEST Things to do in Nairobi is no different. This means that if you click on any of the links in this post (and make a purchase) I may receive a small commission at absolutely no cost to you. Each post is carefully crafted to (hopefully!) answer all your questions and recommendations are made where we believe they will improve your trip and help with your planning. As such we thank you in advance should you decide to click & buy. Read my full Disclosure here.
25+ Amazing Things to do in Nairobi Kenya
Get to the Heart of City Culture
Nairobi Storytelling Tour

Experience life in Nairobi as you tour the city with former street children. On this unique storytelling tour, explore the streets and learn what a city upbringing was like. Discover how they transformed their lives with the Nai Nami project for underprivileged youths.
Visit Lonely Planet's inspiration for the Thorn Tree Forum
With an acacia tree set in the middle of the Thorn Tree café, travellers are known to pin notices for each other here, hence Lonely Planet's inspiration. A part of the Savova Stanley Hotel, explore a destination that has welcomed celebs and royals from around the world since its opening in 1902.
Climb the Kenyatta International Convention Centre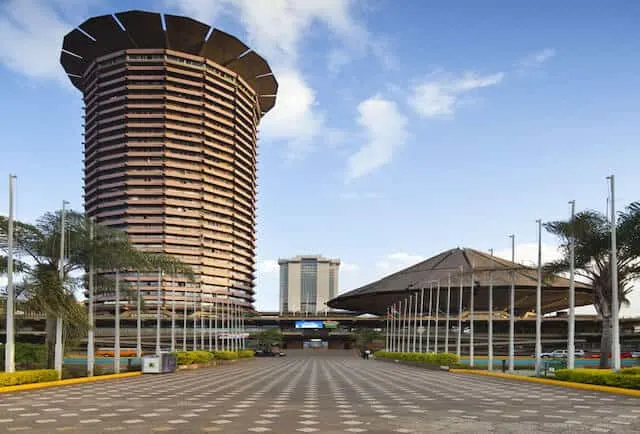 It's Kenya's sixth tallest building and boasts some of the best views across the city of Nairobi. The Kenyatta ICC is located in the city's central business district. Climb on up at the end of the day to enjoy a romantic sunset.
Full-Day Cultural Tour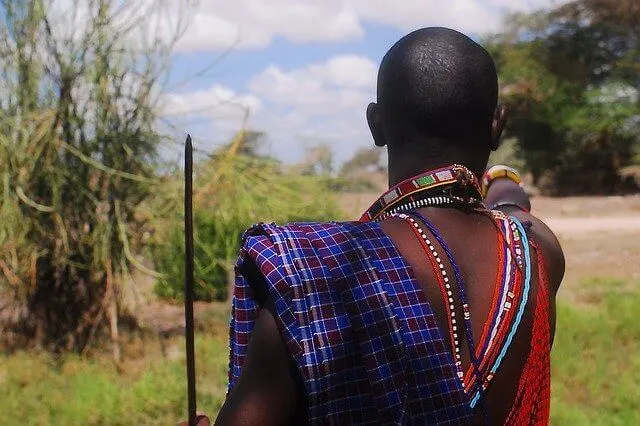 The best way to immerse yourself in Nairobi's culture. Head out on this full-day tour across the city for your chance to explore attractions including the city's iconic Matbronze Wildlife Art and the traditional village and Kenyan Culture Show at the Bomas of Kenya.
A Tour of The Kibera Slum

Slum tourism is not something we would typically recommend; but while this is certainly a controversial tour to go on in Nairobi, getting an insight and small understanding of what life is like in Africa's largest slum is a real eye-opener. Walk with a local guide, born and raised in the Kibera as you explore this impoverished area of the city on a Kibera Tours.
Book this eye-opening tour here.
Outdoor Adventures
Nairobi National Park Full-Day Tour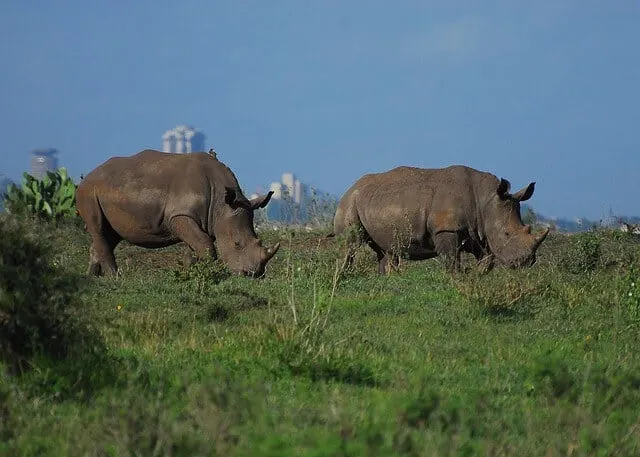 The ultimate Nairobi tour, enjoy a full day out exploring the natural wildlife of Nairobi. Enjoy private transport with your guide, as you visit the Nairobi National Park, the Nairobi Giraffe center (to see & feed the endangered Rothschild giraffe) and the David Sheldrick Wildlife Trust (who take care of baby elephants who have been orphaned due to poachers). All entrance tickets are included with this tour (which a lot of operators don't include), and means you don't have to carry large amounts of cash or local currency with you throughout the day. Book the Perfect Nairobi NP + Day Tour here.
Nairobi Game Drive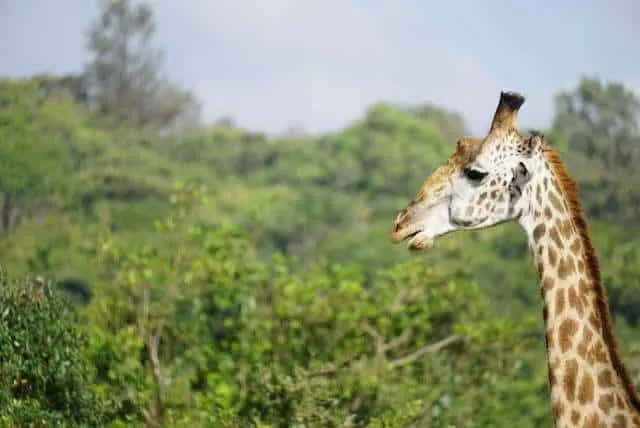 With over 50 mammals and over 400 bird species, the Nairobi National park is home to lions, giraffes and the endangered black rhino. A half-day game drive & Nairobi National Park Tour is the perfect Nairobi safari for those short on time (they even do airport pick-ups from Jomo Kenyatta international arrivals!) and is an ideal way to enjoy a taster experience of this beautiful wildlife sanctuary.
Elephant Orphanage & Nairobi Giraffe Centre
A chance to get up close with two of Kenya's most beloved animals. Visit the David Sheldrake Elephant Orphanage and Giraffe Rehabilitation Centre for a chance to learn more about the dangers they face. At the Giraffe Centre you'll get up close and personal with the endangered Rothschild Giraffes – made famous as being the Giraffes that pop in for tea at Giraffe Manor (located just behind the facility). And with the Elephant Orphanage only open for 1 hour a day, this two-stop tour will make sure you are there just before the gates open to get a good viewing spot. (It can get busy!)
Nairobi Maasai Village Day Tour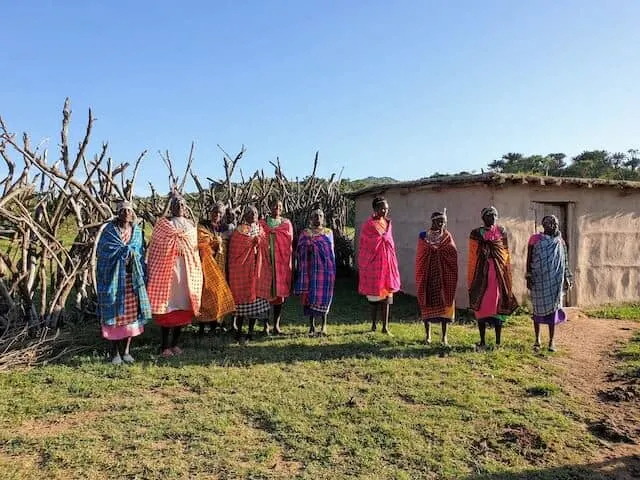 Experience the real Nairobi when you head out on a full-day tour of a traditional Maasai village. Learn about this unique culture, their traditions and enjoy some live entertainment as part of your private tour.
Ngong Forest Reserve Hiking Tour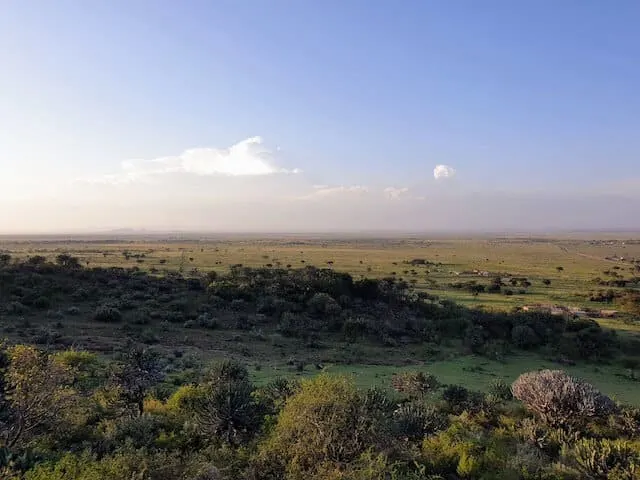 Situated just outside Nairobi are the Ngong Hills. Get away from the hustle and bustle of the city as you hike through the forest with a Kenya Forest Ranger. Explore the reserves seven hills, looking out across spectacular views and the Nairobi skyline. You can even pretend you're in 1920s Africa as a character that appears in Out of Africa.. if you like. Explore the Ngong Hills with a Ranger here.
Historic Nairobi
The Karen Blixen Museum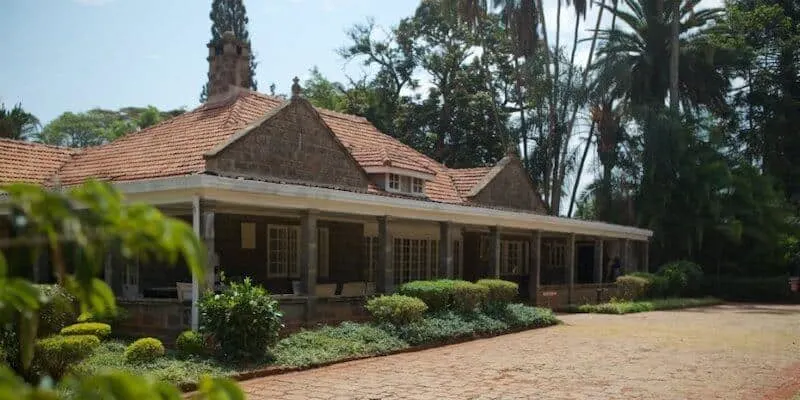 Made famous from the Oscar-winning film 'Out of Africa', a visit to the Karen Blixen Museum is like stepping back in time. Explore the home of the Danish author and the history of this 4500-acre farm, built-in 1912.
Once you have finished at the museum be sure to stop at the Karen Blixen Coffee Gardens Cafe and enjoy a cup of Kenyan coffee the way Karen would have grown all those years ago.
RELATED –
'
Out of Africa
' is just one of our
Top 30 Movies about Africa
that you absolutely MUST see to inspire you to explore this incredible continent.
Take a Stroll Through Uhuru Park
Infamous for its former protests, Uhuru Park is an extraordinary location in the centre of Nairobi to learn more about the city's turbulent past. Also, home to a collection of national monuments, grab yourself a seat in the sun and soak up the history.
Nairobi Walking Tour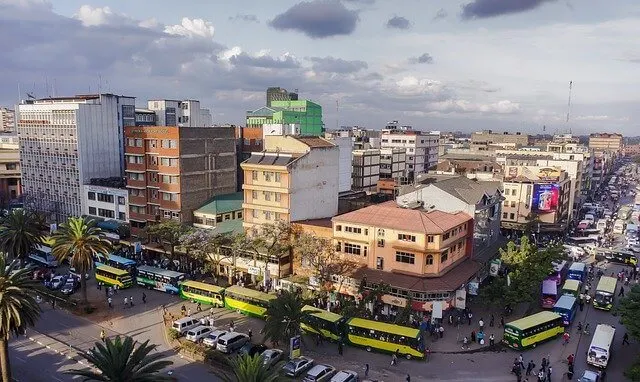 Known as one of East Africa's most sophisticated cities, slip on your walking shoes and head out for a day of sight-seeing on this Nairobi city tour as you explore Nairobi's historical attractions and a number of key monuments and museums with a knowledgable local guide. Grab a spot on this Nairobi Walking Tour here.
Nairobi National Museum
Built-in 1929, this iconic museum celebrates the history, nature, culture and contemporary art of the city. Allowing tourists to gain more of an understanding of Nairobi's rich heritage, Kenyas National museum is also home to beautiful botanical gardens.
Tasty Treats & Shopping Galore
Grab a Table at Carnivore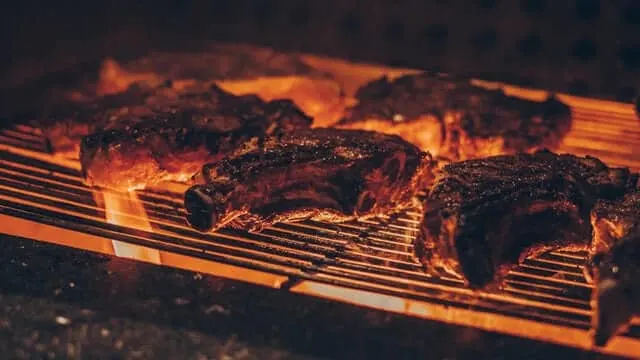 One of the most famous restaurants in Nairobi (and probably all of Africa!) you can't come to Nairobi and not dine at the Carnivore restaurant. Certainly not for the vegetarians, this open-air restaurant serves up Kenya's most famous nyama choma (barbecued meat) in an all-you-can-eat style; and is a chance for you to sample ostrich, crocodile and ox. (This 'beast of a feast' also used to be a hotspot for game meats until Kenya banned its sale in 2004.) The unique atmosphere, dining experience and belly-filling meals makes it one of the top attractions in Nairobi, and one you shouldn't miss during your visit.

Go Souvenir Shopping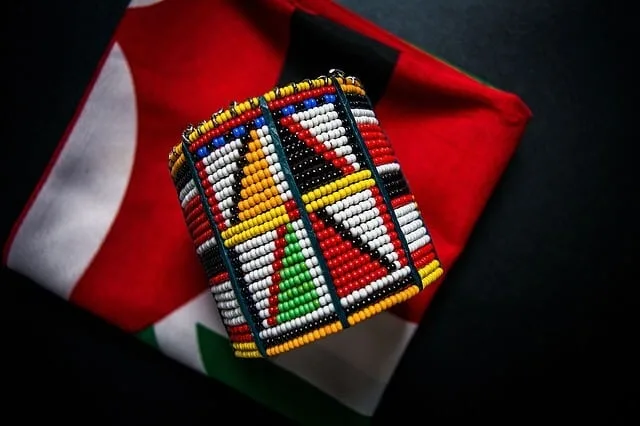 For anyone new to shopping in Nairobi, this guided shopping tour with a private guide is the ideal experience. Enjoy half a day exploring some of the city's tops shopping destinations including the Maasai Market, The Kazuri Beads Factory, The Galleria Shopping Mall and the Utamaduni Crafts Centre.
Tea Farm Tour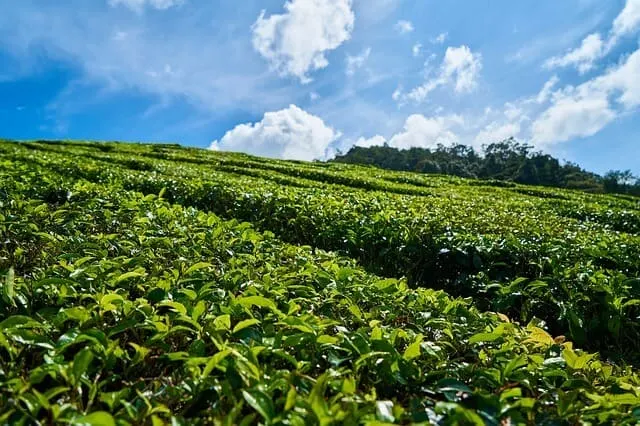 Tea lovers will delight at this opportunity to visit the Kiambethu Tea Farm near Nairobi and just a short drive north of the city. Not only will you get to experience a tour of the farm to learn about its history and the process of tea making but guests will also get to enjoy a three-course lunch with a refreshing cup of tea.
Safari Park Hotel Dinner Experience
Combine culture with dinner when you dine at the spectacular safari park hotel. As part of your dinner banquet, sit back and relax and enjoy live entertainment from acrobatic performances to traditional Swahili music.
Visit The Village Market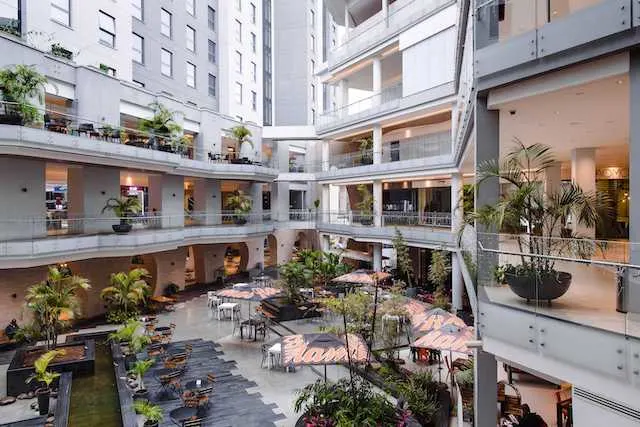 Renowned as East Africa's top shopping destination, visitors to The Village Market can pick up anything here from designer brands to traditional souvenirs. What's even better is that when you've shopped till you drop, head on over to the village food market for a delicious bite to eat.
Coffee Farm Tour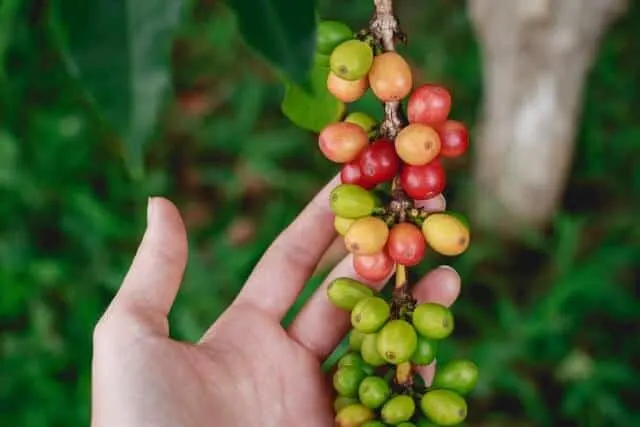 If it's coffee you prefer, you won't want to miss out on a tour of this typical coffee farm to learn all about the process behind the coffee making. Soak up the history of this farm whilst tucking into a buffet lunch followed by the ultimate coffee sampling session.
African Heritage House
Overlooking the Nairobi National Park, a visit to the African Heritage House is an opportunity for tourists to take a journey through Africa's heritage, exploring the cultures textiles, books, music and photographs.
Safari & Multiple Day Trips from Nairobi: The Maasai Mara, Amboseli, Lake Nakuru, Lake Naivasha, Hells Gate & More!
Hells Gate & Lake Naivasha Guided Tour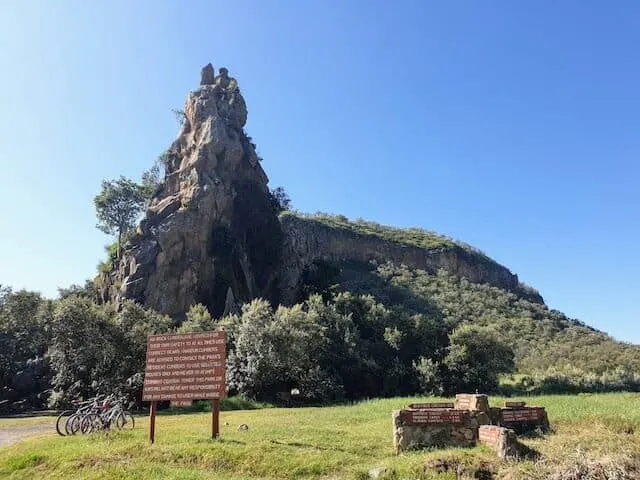 Bike, hike, and sail your way through Hell's Gate National Park and see the inspiration for the Lion King's Pride Rock. Keep your eyes out for sightings of safari animals such as zebra, buffalo and eagles inside the park, and then take the waters of Lake Naivasha in search of the hippos (and heaps of birdlife!). Book this Full day Hells Gate & Lake Naivasha Tour here.
Lake Nakuru National Park Game Drive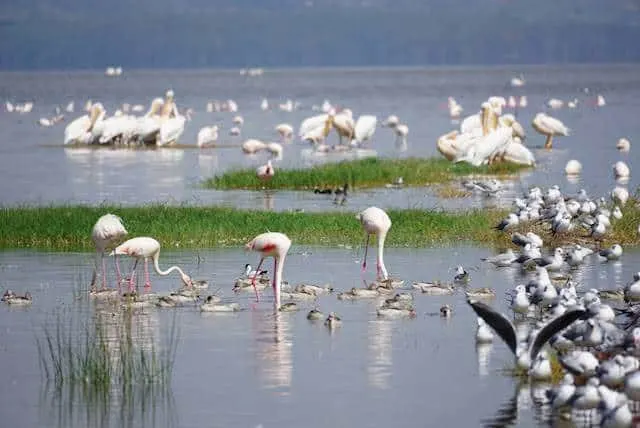 Each of the Kenya parks are different, and the varied landscape of Lake Nakuru National Park on it's own is a sight to behold. That's before we even get started on the flamingoes that gather at Lake Nakuru National Park which are considered one of Africa's greatest natural sights. This full-day game drive will have you exploring the park by safari vehicle and boat before returning to Nairobi in the evening.
2 Days Amboseli Safari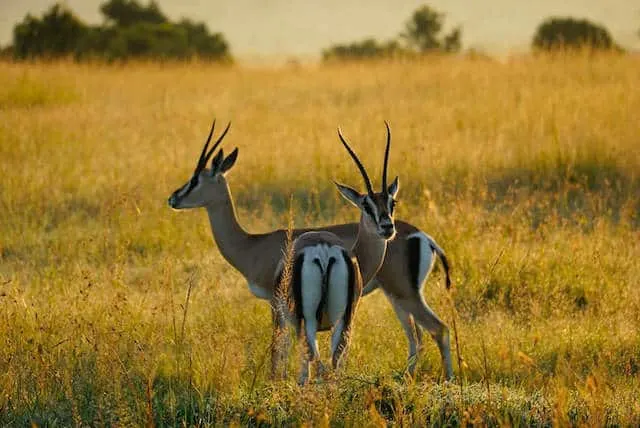 With an all-inclusive tour, visiting Amboseli National Park from Nairobi is super easy —even when you are short on time. This tour includes private transportation from Nairobi, all meals and lodging, and four game drives offering you the best opportunities to see lions, elephants, giraffes, and so many more safari animals. Escape the city to on this
2 Day Amboseli Safari
.
3 Day Maasai Mara Guided Safari from Nairobi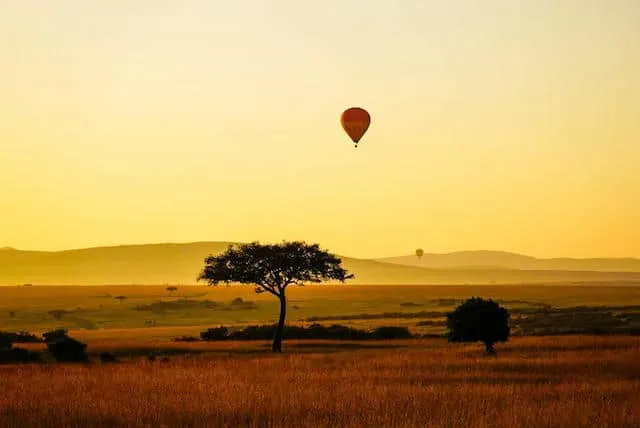 Now we're talking. The Maasai Mara (often incorrectly spelled as Masai Mara) is easily one of my favorite National Parks – and probably my favorite in the whole of East Africa. I spent 2 nights and 3 magical days here and could have stayed forever. The never-ending plains, the variety of animals (they have all of the Big 5: lion, leopard, buffalo, elephant and rhino), the sunrises, the sunsets, the acacia trees. It was simply magical. Please don't skip this Maasai Mara Safari when you're visiting Nairobi, you'll never forgive yourself.
5 Day Best of Kenya Safari: Maasai Mara, Nakuru, Lake Naivasha & Hells Gate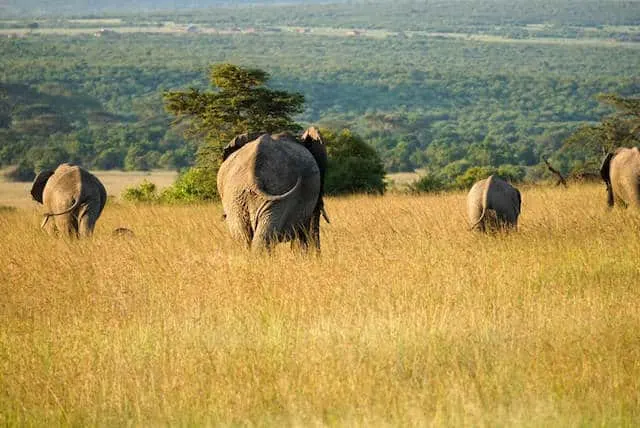 For those who want to see it all (or as much as you possibly can in a short amount of time!), this 5-day Safari will take you to 3 of Kenya's favorite National Parks: the Maasai Mara, Lake Nakuru, and Lake Naivasha (and even a stop off at the Great Rift Valley). Including all park fees, game drives, meals and accommodation, this 5 Day Best of Kenya Safari is the full package and provides you will multiple opportunities to get up close to all the animals in their natural habitat.
With so many things to do in Nairobi, and lots of multiday tours to help you explore more of the country, you may want to extend your trip to make sure you can fit it all in!
Are you currently in the throes of planning your trip to Kenya and plan on stopping off (or starting!) in Nairobi? Well, we would love to hear from you. Tell us in the comments below what you are hoping to do and see during your trip.
And if you know someone who has always wanted to go on Safari or just to Africa in general, Kenya is a fabulous place to start and we would love it if you could share this guide with them to help with their planning. It can be shared on Facebook, Twitter or Flipboard, and if you grab the image below – on Pinterest too!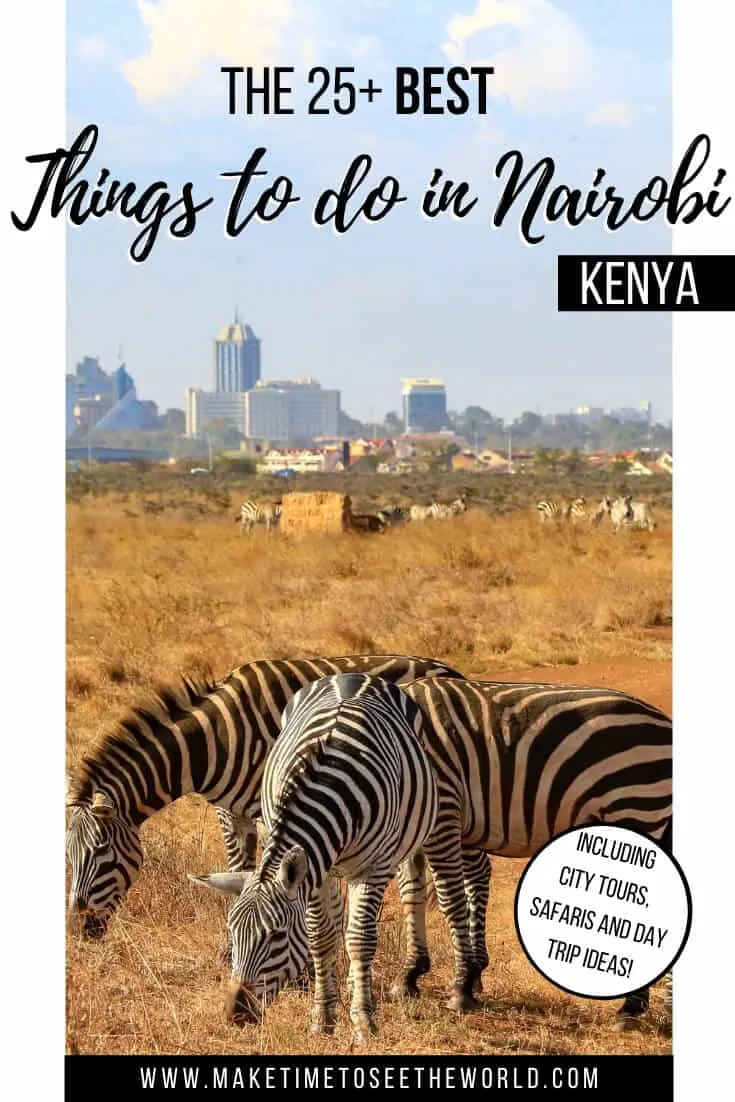 And if you liked this epic list of things to do in Nairobi, take a look at the other recent posts, travel resources, travel guides, destination guides, ultimate guides and packing lists in this series:
Hi There! Thanks for reading my travel tips and film guide to 25+ Incredible Things to do in Nairobi (+ day trip & safari ideas!) – I just wanted to let you know that this post contains affiliate links, which means if you purchase something after clicking a link, I may get a small commission – which is at absolutely no cost to you. If you enjoyed this article and are going to be searching for some of the things I mention anyway, I would love it if you could click through from the links above & thank you in advance! Read my full Disclosure here.
And Thank you for reading the MakeTimeToSeeTheWorld travel blog posts.