Kenya's Maasai Mara National Reserve is easily one of my favorite 'Game Parks' in East Africa – or maybe even in the whole of Africa in its entirety. The sweeping savannahs, the acacia trees, the hot air balloons, the herds of animals and the sheer variety of species within the park was simply incredible. It was everything I had ever wanted from an African safari – and so much more. And although I had been to Africa before (remember my Southern Africa Safari in 2016?) I hadn't seen those Lion King-esque landscapes and when I did, it made my heart sing and ticked off a major travel goal.
Over 3 days we did an afternoon/evening game drive, a full day game drive and a morning game drive and saw a multitude of safari animals including giraffes, elephants, lions, cheetahs, hyenas, zebra, hippos, ostrich, various other animals and more herds of various antelope than you could shake a stick at (but just one singular wildebeest who seemed to have missed the Great Migration memo and had decided to hold down the fort in the absence of the herd).
Obviously, I was a little bit clicker happy on the whole photography front, and very pleased with myself that I had invested in the New Sony 70-350mm F4.5-6.3 G OSS Supertelephoto lens (it was released in Nov 2019 and is the longest zoom lens available from the APS-C crop sensor lens that is found on Sony Alpha range – which meant I could give my old Sony A6000 a decent outing. Although, if I'm honest, next time I go to Africa, I'm still gonna need a little more zoom!)
And so this very self-indulgent post is a collection of my favorite 25 images from the Maasai Mara National Reserve. There are obviously angles and shots that I missed – purely because of the fact I was simply enjoying watching what was in front of me with my own eyes and not through the lens. But they bring me joy, and I hope that they can provide a small insight into this incredible National Reserve to those who may never have the opportunity to see it for themselves.
And, because I'm good like that, I've also included a little bit of info about the Maasai Reserve and planning a trip there in case you get that Africa inspired wanderlusty feeling while reading this post!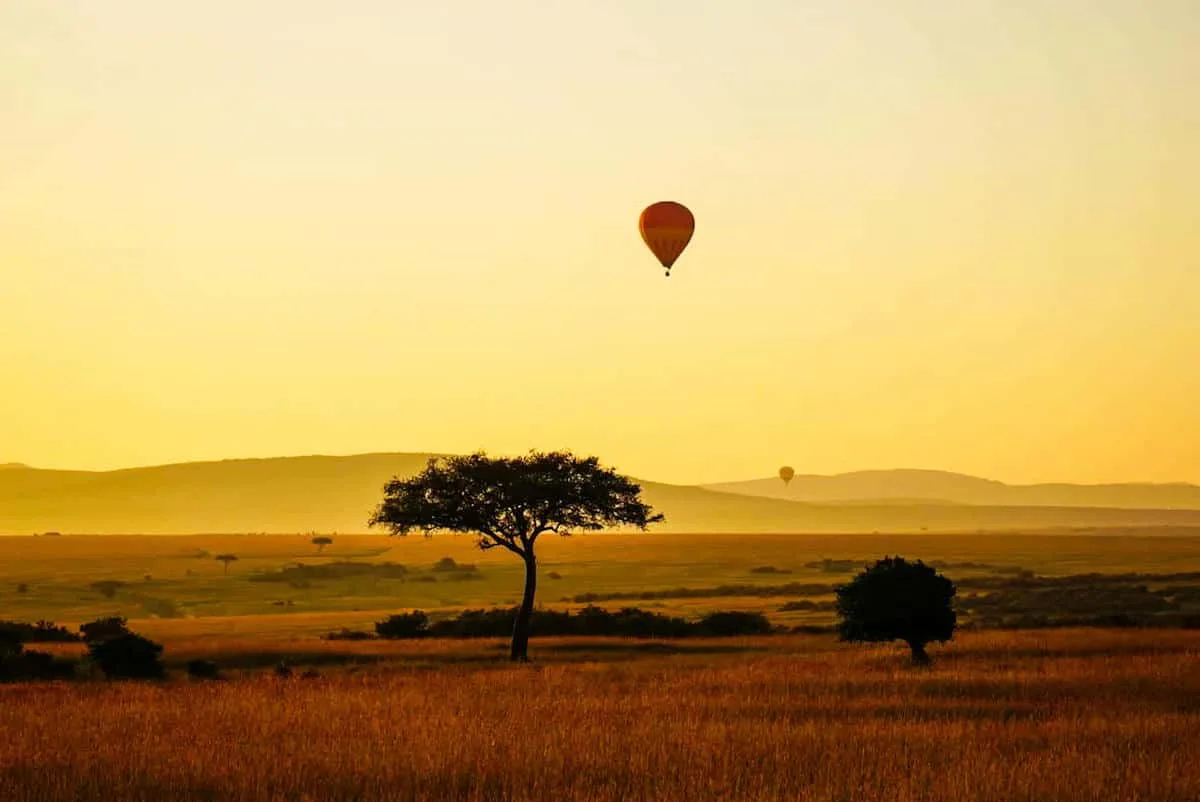 Disclaimer: Almost all posts on this site contain Affiliate links, and this one about the Maasai Mara National Reserve is no different. This means that if you click on any of the links in this post (and make a purchase) I may receive a small commission at absolutely no cost to you. Each post is carefully crafted to (hopefully!) answer all your questions and recommendations are made where we believe they will improve your trip and help with your planning. As such we thank you in advance should you decide to click & buy. Read my full Disclosure here.
Maasai Mara National Reserve: What to Know Before You Go
Maasai Mara Facts
It was established in 1961 and covers 583 square miles or 1,510 square kilometers of protected land. (although when it was originally established it covered only 200 square miles)
The name comes from the local Maasai people, who called this expanse of land "Mara," or spotted, (in their native language of Maa), because of the way the acacia trees and wildlife dotted the plains.
The Maasai people are strongly independent who still value tradition and ritual as an integral part of
their everyday lives. They regard themselves not just as residents of this area, but as much a part of the life of the land as the land is a part of their lives, and as such rarely hunt and prefer to live in harmony with the land.
It is one of the most famous safari parks in Africa, and is part of the Great Migration each year – where more than 2 million animals travel up to 500 miles (800 km) from Serengeti National Park in Tanzania.
During the migration, wildebeest and several hundred thousand other migratory mammals, including gazelles and zebras, must cross the Mara River while avoiding large crocodiles and other predators, such as large cats and hyenas. It is believed that over 250,000 Wildebeest never make it to their destination, but in turn, provide food and nutrients for the ecosystem.
The Serengeti and the Masai Mara are technically one large park, divided only by the border between Tanzania and Kenya
The Park is home to the Big 5: African elephants, rhinos, cape buffalo, lions, and leopards (the name Big 5 was traditionally a term used by hunters to describe the 5 hardest animals to hunt on foot but has been adopted as a safari term).
There are over 570 different Bird Species found within the Park, including over 50 different predator bird species such as vultures, eagles, secretary birds, ostrich and kori bustards.
It is a park packed with big cats, and a (thankfully) ever-increasing lion population.
The Best Time To Visit the Masai Mara National Reserve
The Masai Mara is known to have excellent wildlife viewing all year round. However for those looking for an opportunity to watch the great wildebeest migration, the best time to visit the Mara is from July to October.

There are two wet seasons, a short one and a long one, which occur between November and December and March and May, respectively.
Kenya's location at the equator means that temperatures there remain fairly constant throughout the year, with daytime temperatures of about 23°C / 73°F during the dry season and 27°C / 81°F during the wet season. Although when you are heading out for a sunrise or sunset game drive, be sure to pack some layers and grab a blanket, it can be pretty chilly without the bright yellow ball in the sky.
Planning your Trip: Best Maasai Mara Safaris (for every budget)
With almost 300,000 tourists visiting the Maasai Mara each year, you can be sure there are lots of options when it comes to arranging your trip. Most tours to The Mara (that include the National Reserve and no other parks) typically last 3-5 days, include multiple game drives and include round trip accommodation from Nairobi and come with a broad spectrum of accommodation options, from camping through to luxury lodges. Our top picks are:
Budget (rated 4.5/5*): 3 Day Maasai Mara Safari from Nairobi (inc. round trip transport, accommodation at tented camp, meals, national park fees, 1 half-day game drive (1x dusk) & 1 full-day game drive)
Mid-Range (rated 4.8/5*): 3 Day Masai Mara Safari from Nairobi (inc. round trip transport, accommodation at a lodge on a full board basis, national park fees, 1 half-day game drive (1x dusk) & 1 full-day game drive)
Luxury (rated 5/5*): 3 Day Luxury Fly-in-out Maasai Mara from Nairobi (inc. round trip flights in a light aircraft from Nairobi, accommodation at a luxury lodge on a full board basis, national park fees, 2 half-day game drives (1x dusk, 1x mid-morning) & 1 full-day game drive in a 4×4 jeep)
Maasai Mara National Reserve in Images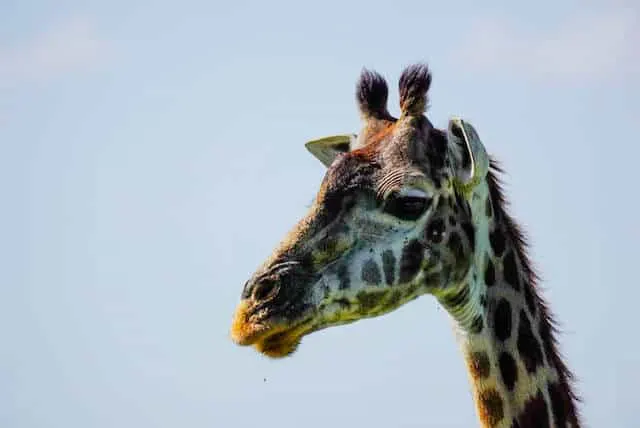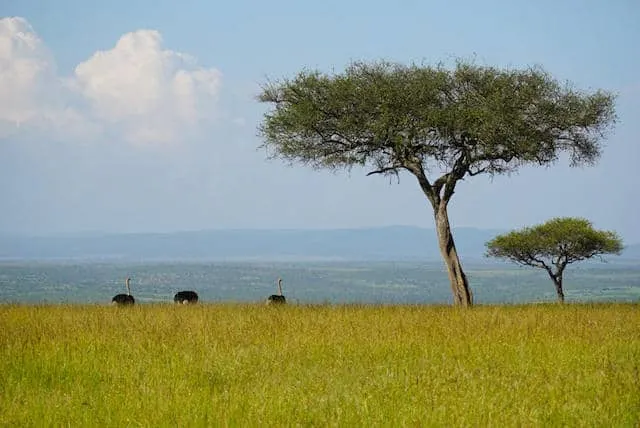 .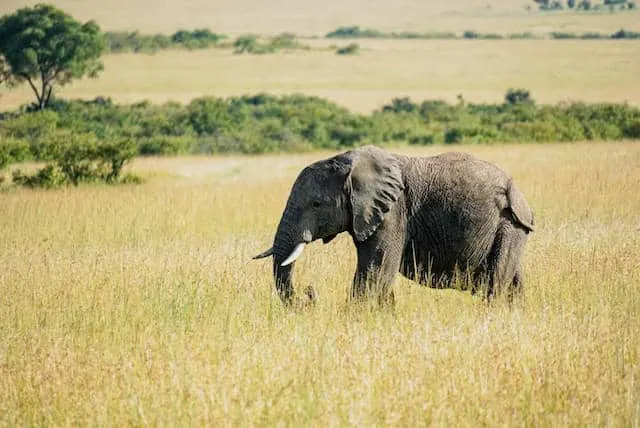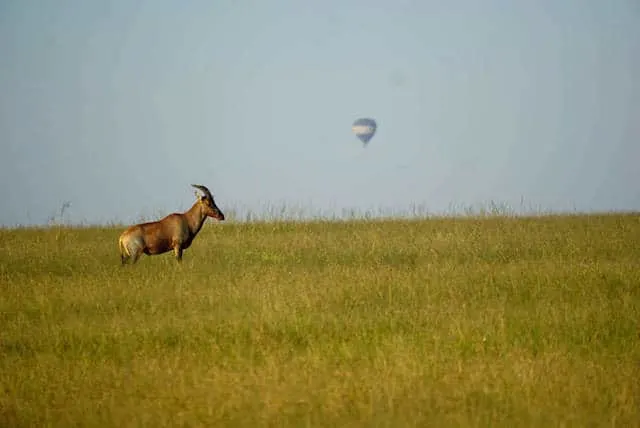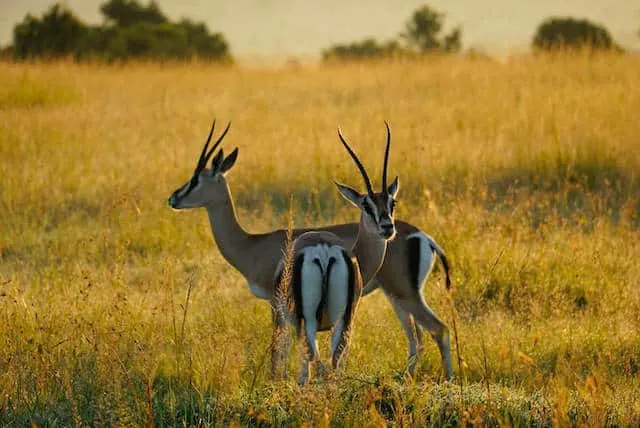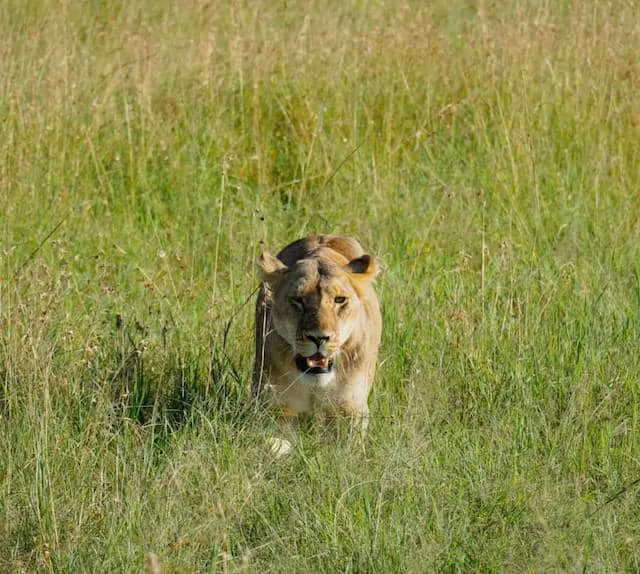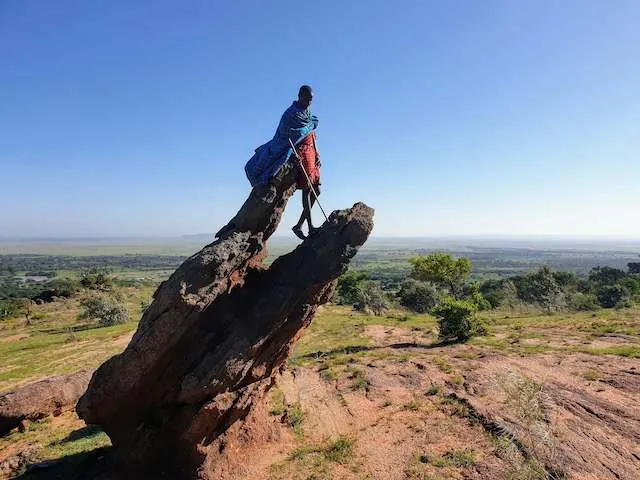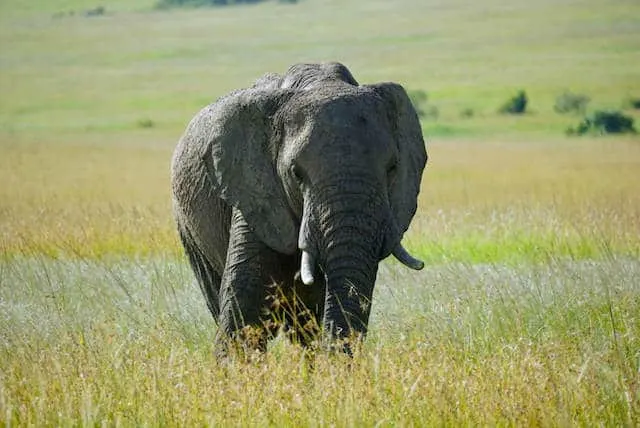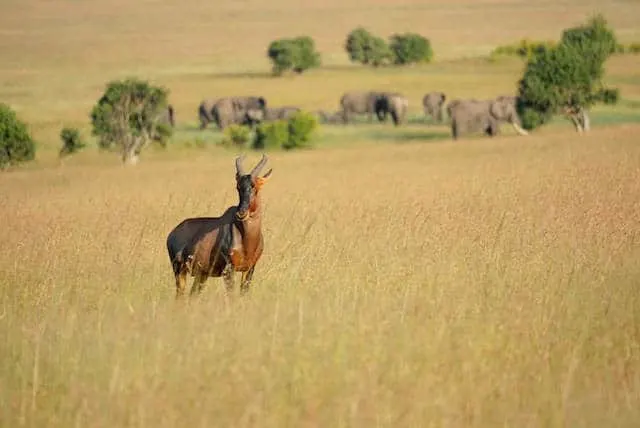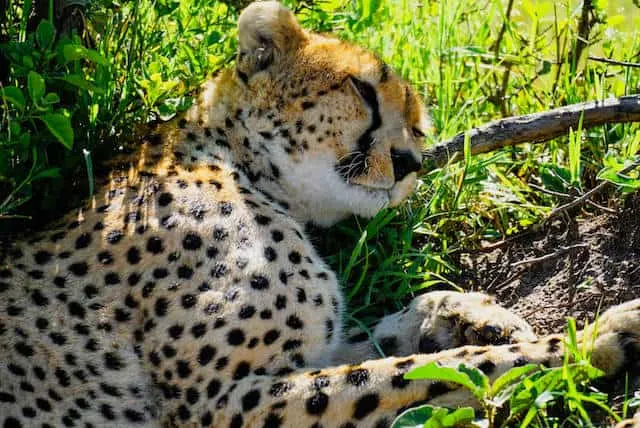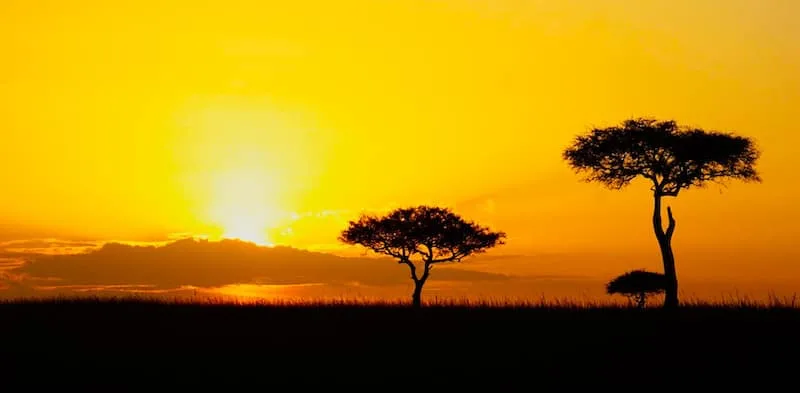 And that's a wrap! I hope you enjoyed this virtual tour of Kenya's Maasai Mara National Reserve – I certainly enjoyed a trip down memory lane putting it together. And if you know of anyone who is planning a trip to The Mara, or who has already been and would love to revisit their trip, please share this post with them on Facebook, Twitter, Flipboard or Pinterest.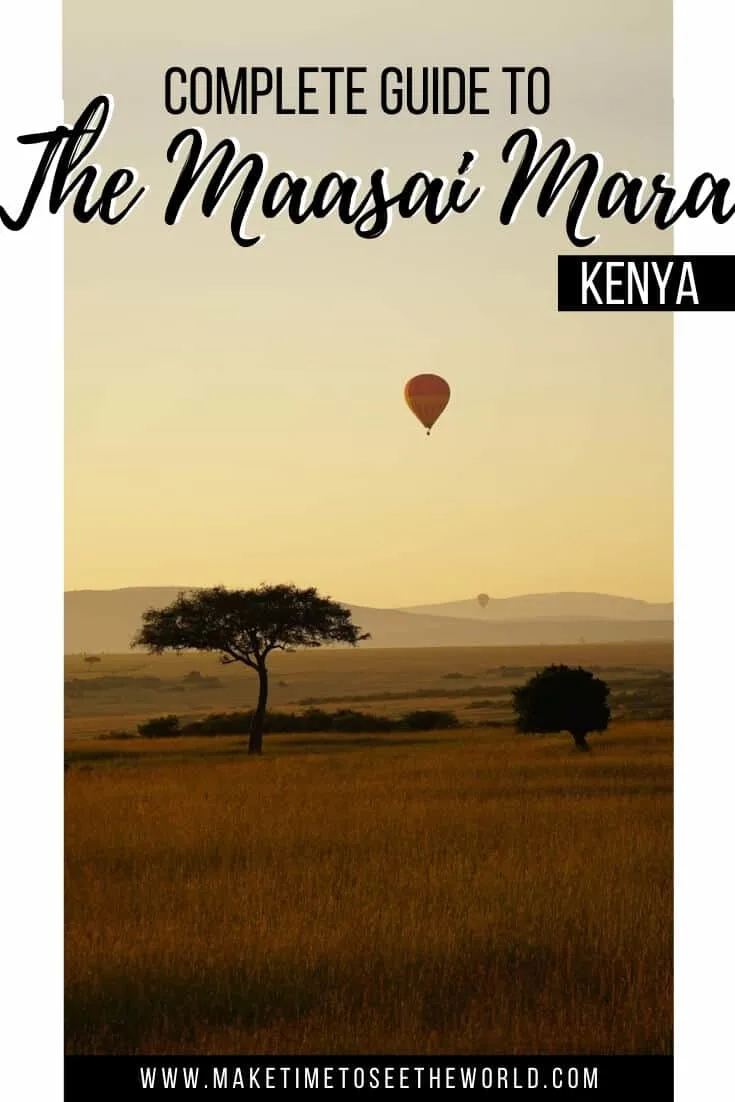 And if you liked this photo guide to the Maasai, Mara National Reserve in Kenya take a look at the other Africa related content, recent posts, travel resources, travel guides, destination guides, ultimate guides and packing lists:
Hi There! Thanks for reading my travel tips and photo guide to The Maasai Mara National Reserve in Kenya – I just wanted to let you know that this post contains affiliate links, which means if you purchase something after clicking a link, I may get a small commission – which is at absolutely no cost to you. If you enjoyed this article and are going to be searching for some of the things I mention anyway, I would love it if you could click through from the links above & thank you in advance! Read my full Disclosure here.
And Thank you for reading the MakeTimeToSeeTheWorld travel blog posts.