We live in crazy times. Our big beautiful world is facing challenges the likes of which we have never seen or experienced before. From global warming to global pandemics, fires to floods – and even locusts(!), the extinction of animal species, exponential population growth and diminishing natural resources (just to name a few – and all of which are too big to deal with here!)
And when it comes to exploring this incredible world, mass over-tourism (until the start of 2020) was and is threatening to destroy some of our most loved and cherished sights and cities. As a response to our current situation armchair travel is becoming more and more important – both to our sanity and the tourism industry!
The term armchair travel has been traditionally used to refer to seniors and the elderly, unable to travel and so attempting to see the world from their living room; with virtual travel being used for the younger crowd, and even more so with the improvements in VR (virtual reality). But at times like this, terminology doesn't matter. What does matter is that while domestic and international travel has been banned by governments around the world, the tourism industry has stepped up to try and offer some virtual relief in the form of live streams, webcams and 360-degree virtual tours. However finding then can be a bit of a hit and miss affair depending on how well they are marketed.
And that's where we come in. As someone who is currently in lockdown myself, and looking for ways to virtually travel from home, live streams of incredible places in the world have become my daily escape. From 'diving' the Great Barrier Reef in Australia to Walking along the Great Wall of China; from going to the Ballet in London or watching Baby Goats in Indiana. I love that I can hop online and see our beautiful world continuing on around us. And I hope that by putting together a directory of armchair travel live streams and virtual tours and travel experiences in major destinations around the world, you will find a little bit of escapism too.
*QUICK TIP* Looking for something specific? Use the table of contents to narrow down by country, state and region or use CTL+F to search by text!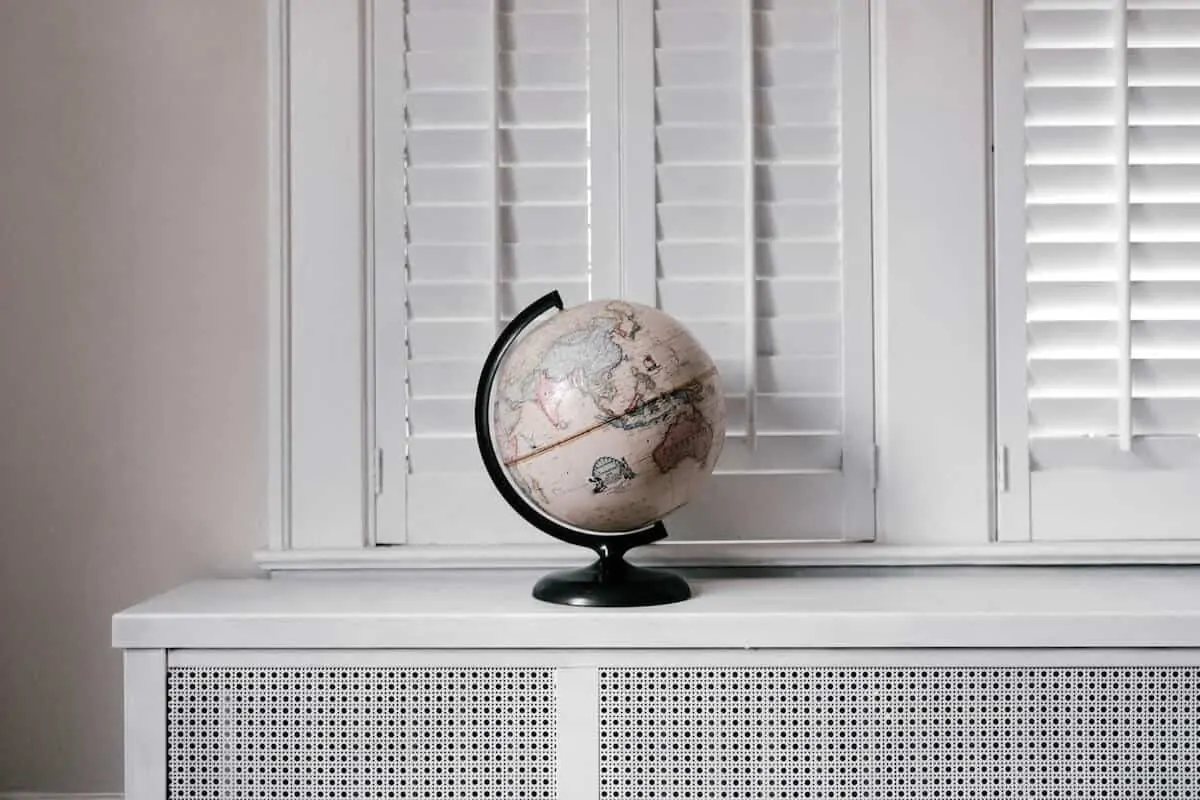 Disclaimer: Almost all posts on this site contain Affiliate links, and this one about armchair travel featuring 75+ live streams and virtual tours to help you travel from home while the world is closed is no different. This means that if you click on any of the links in this post (and make a purchase) I may receive a small commission at absolutely no cost to you. Each post is carefully crafted to (hopefully!) answer all your questions and recommendations are made where we believe they will improve your trip and help with your planning. As such we thank you in advance should you decide to click & buy. Read my full Disclosure here.
Armchair Travel – A Complete Guide to Live Streams & Virtual Travel Around the World
Northern Territory
Sydney & New South Wales
Queensland
Italy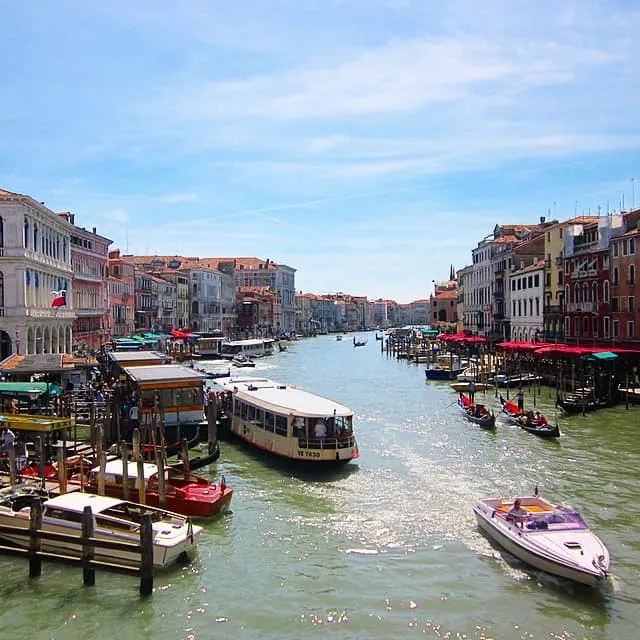 California
Colorado
Florida
Georgia
Hawaii
Indiana
Montana
New Mexico
New York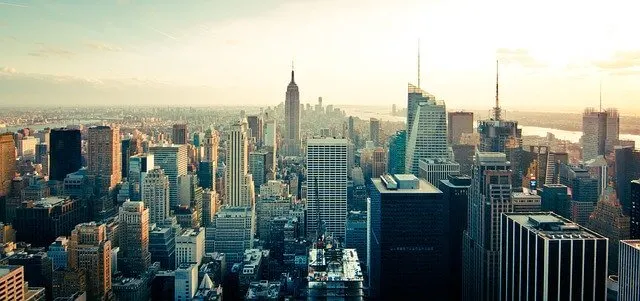 South Carolina
Tennessee
Washington D.C.
Wyoming
And that's a wrap folks – for now at least(!) We hope you have found some exotic place to virtually travel to or just by clicking a few of the live-stream links listed here you are getting the hang on modern-day armchair travels! And if you know of a travel-inspiration worthy virtual travel experience or 360° virtual tour from around the world please let us know, and we will add it to this list. We hope that this will turn into the most complete armchair travel resource on the web – which will be useful even after the global travel ban!
And if you know of anyone going stir crazy at home (who isn't at the moment?!) or has got a travel itch they just can't scratch – be sure to share this post with them or on social media. It can be shared on Facebook, Twitter, Flipboard or, by grabbing the image below, Pinterest. Hopefully they can virtually travel to their dream destination with the help of this list and scratch that daily travel itch!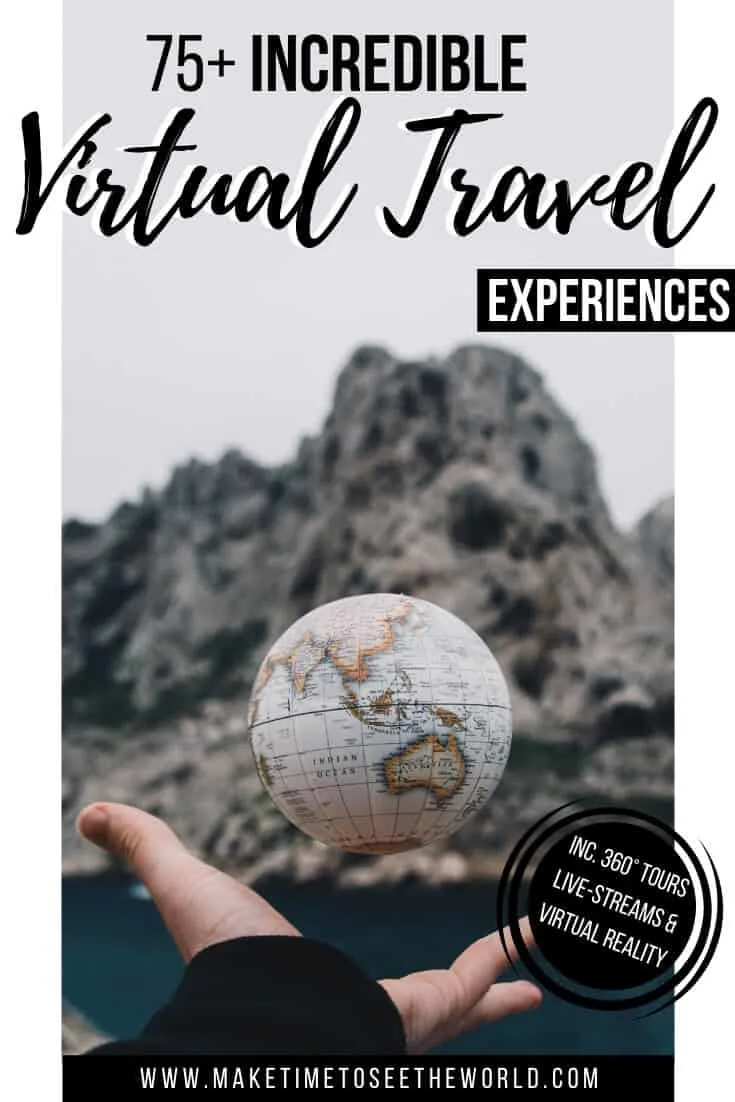 And if you liked this armchair travel guide to virtual tours and virtual travel experiences throughout the world, take a look at the other recent posts, packing tips, travel accessories, travel resources, travel guides, travel tips, ultimate guides and packing lists in this series:
Hi There! Thanks for reading my guide to Online Travel & Armchair Travel: 75+ live streams, virtual tours & virtual travel experiences to help you travel without leaving home while the world is closed! I just wanted to let you know that this post may contain affiliate links, which means if you purchase something after clicking any of the links we may earn – which is at absolutely no cost to you. If you enjoyed this article and are going to be searching for some of the things I mention anyway, I would love it if you could click through from the links above & thank you in advance! Read my full Disclosure here.
And thank you for reading the MakeTimeToSeeTheWorld travel blog.