Taipei is the capital city of Taiwan, boasting a population of around 7 million people. It sits on the northern tip. Due to it's always booming populations, Taipei is extremely cultured and bursting at the seams with fine cuisine and history – and we've put together this Taipei Itinerary complete with where to stay, what to eat and the top things to do in Taipei to help you plan the perfect city break.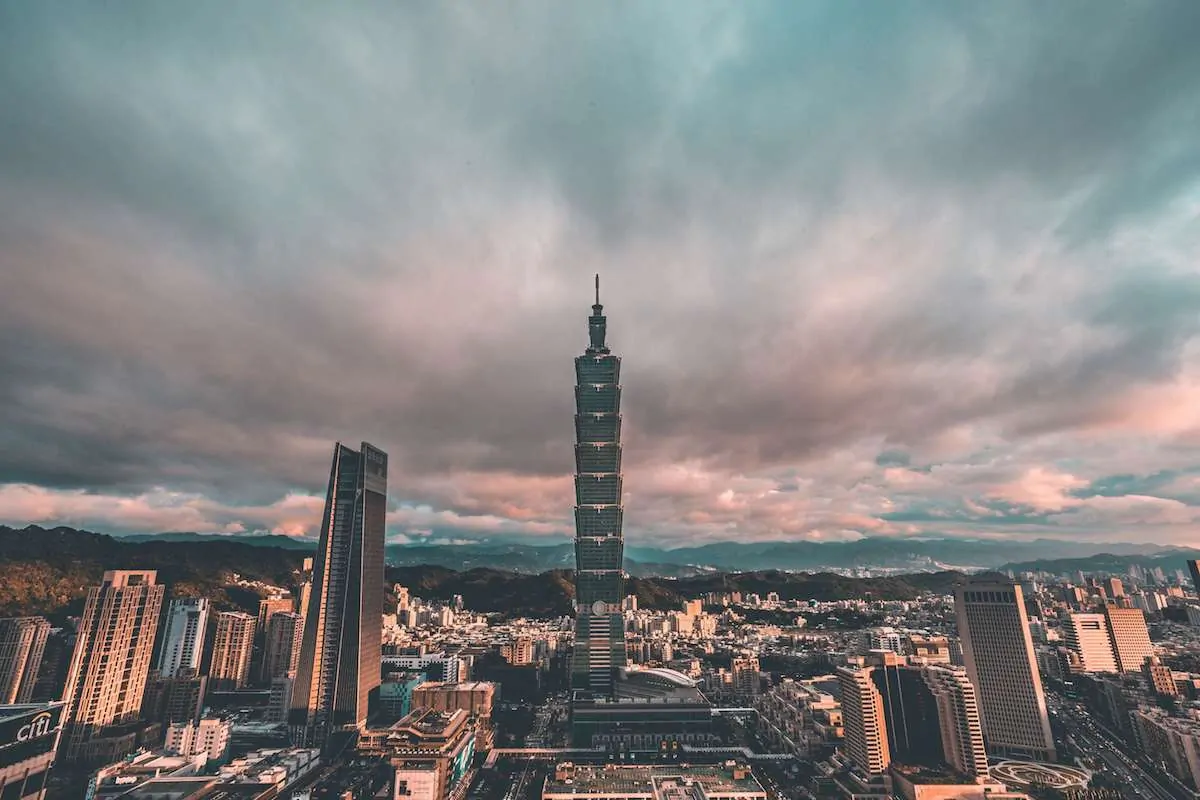 Disclaimer: Almost all posts on this site contain Affiliate links, and this one about with a fantastic Taipei Itinerary is no different. This means that if you click on any of the links in this post (and make a purchase) I may receive a small commission at absolutely no cost to you. Each post is carefully crafted to (hopefully!) answer all your questions and recommendations are made where we believe they will improve your trip and help with your planning. As such we thank you in advance should you decide to click & buy. Read my full Disclosure here.
A Guest Post by Kaila Yu @ NylonPink.tv
.
Top Taipei Tips Before You Go
Where To Stay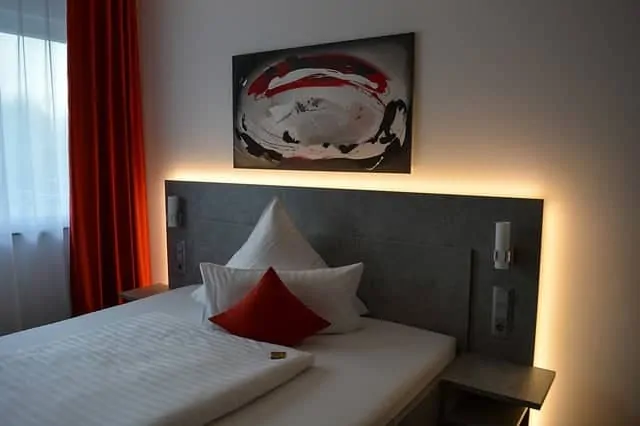 As a bustling metropolis there are plenty of hotels in Taipei to pick from, but to help you narrow down your options we have included a selection of the best hotels for every budget:
Luxury: The Grand Hotel – 5* luxury at bargain prices! (approx $150-200 a night)
Mid Range: Great for couples, lots of space and funky decor the Lacle Hotel is a great choice (approx $90-120 a night)
Budget: Right in the center and under a $100 a night Taipei City Home is perfect for budget travelers.
Backpacker: Keep costs all the way down with a private room or bunk in a dorm at Taipei Sunny Hostel.
How to Get Around
Due to Taipei being a bustling metropolis, one might assume public transport is the best mode of transportation when visiting. While this is indeed a generous option, Taipei has other travel amenities for tourists. The city of Taipei has a bike share system that works wonderfully for travelers. The bike paths take you past savory street food vendors and historical landmarks. There are over two hundred stations to pick up and drop off a bike.
The Best Time To Visit Taipei
Taipei is located in Taiwan's sub-tropical zone, and whilst it doesn't see extreme temperature swings, it's still good to have a rough idea of when is the best time to visit. Spring (March to May) and Autumn (September to November) are the best times to visit the city, when temperatures are mild-to-warm and the potential for rainfall is at it's lowest. The summer months of June to August are hot and humid with average heavy rains there is a real possibility for getting soaked in a downpour. Winter (December to February) is dry and cool but also coincides with Chinese New Year celebrations and if you plan to visit at this time you will need to book your accommodation a long way in advance.
.
Top Things To Do & Include on your Taipei Itinerary
Yangmingshan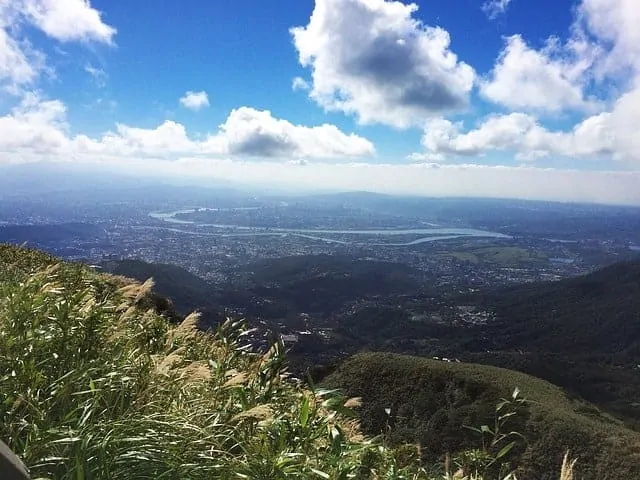 There are nine national parks in Taipei. Yangmingshan is the one that hosts the country's largest dormant volcano. This expansive lush wilderness is home to many mountain peaks. If you're an avid nature lover, be sure to pick up a brochure to explore the many miles of hiking trails. Nestled in the valleys you will meet a very warm surprise, as hot springs will be waiting for you.
.
Fort San Domingo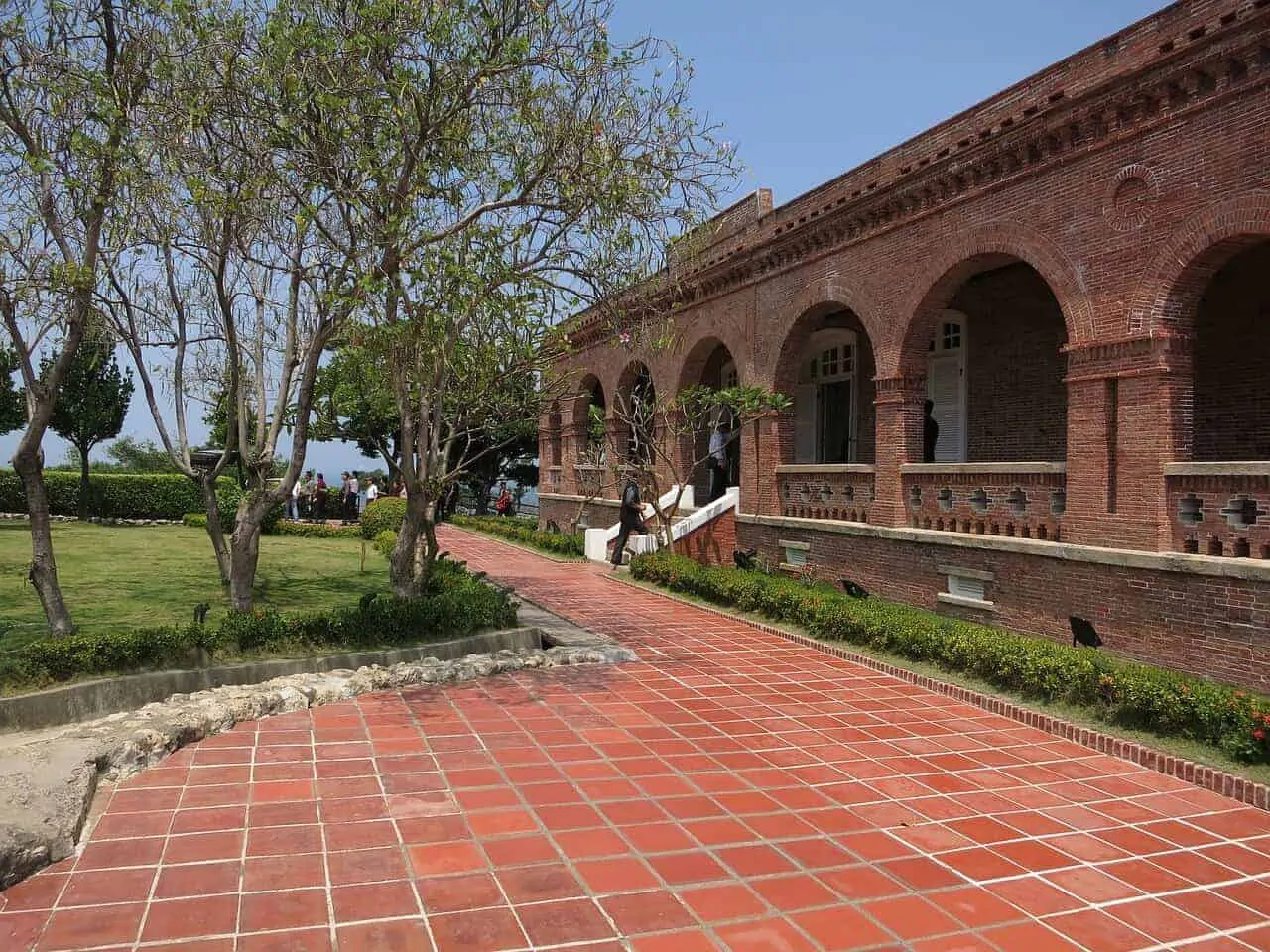 Fort San Domingo was an original wooden fort built by the Spanish in 1629. The fort has since been restored and is now mostly made of stone. The historic buildings on the grounds now serve as a museum for locals and tourists alike. The rooms are filled with beautiful artifacts from the different eras when it was controlled, dating back to the Spanish conquistadors. If you are around Old Street, the fort is only a few stations away and features picturesque views.
.
Tamsui Old Street
Old Street is a boardwalk type street that features old school shops, cafes, and carnival games. It is located right along the Tamsui River, hence the name. If you want to get away from the congestion of Taipei, head over to Old Street. The Tamsui Old Street is also a fantastic place to go for a bike ride along the mangrove trees or catch a ferry to Bali. Enjoy the luscious mountain scenery that surrounds you.
.
National Taiwan Museum
The National Taiwan Museum was established in 1908 and is the oldest museum in Taiwan. The museum has been recording Taiwan's history in all of it's developments. There are five main sections of the museum: anthropology, zoology, botany, earth sciences, and education.
.
Shifen Waterfall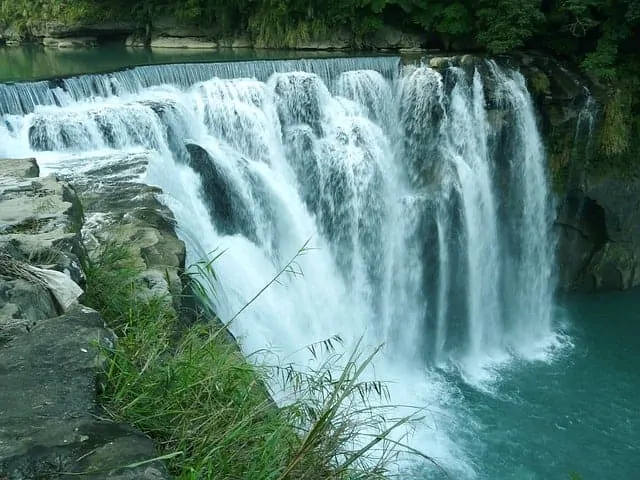 The Shifen Waterfall is the broadest waterfall in Taiwan. The Keelung River trickles down tiered rocks and makes an emerald green pool. Since this area of Taiwan is subject to heavy rains, there is always a steady flow of water. Although this area of the country is incredibly mountainous, these falls are relatively easy to get to. This makes them a popular tourist spot. So, if you want to beat the crowds try to make it to Shifen Waterfall in the morning.
.
Shilin Night Market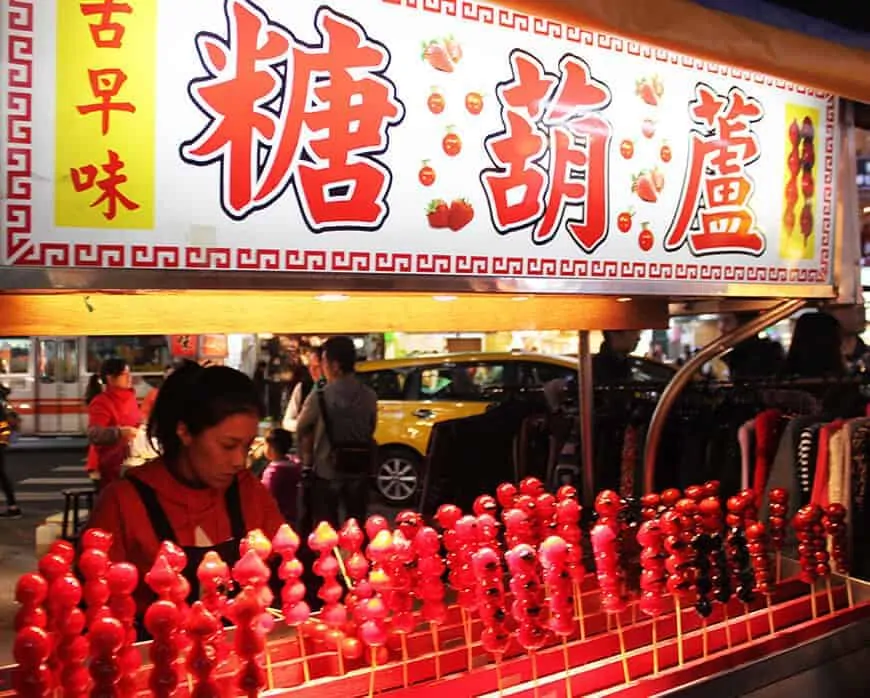 If you are a foodie you definitely don't want to miss the opportunity to check out the Shilin Night Market. This market is filled with local and international goods, so it is a happening place for both locals and tourists alike. Vendors of the Shilin Night Market offer traditional and affordable local cuisine to travelers. They are often eager to help you find something you might enjoy!
RELATED –
Watch the city come alive with this
3.5 hour night tour
which includes dumplings for dinner!
.
Snake Alley
If you're looking for a more interesting fix, try Snake Alley. Hint: it's not called that for nothing. Similar to the Shilin Night Market, Snake Alley, or more commonly known as Huaxi Street Market, features local vendors open to the public. This market however, is more focused on strange cuisine and has a unique past. Snake Alley used to house several dozen stands of snake skinners that drained out the snake's blood for customer consumption. Now, only a handful of these vendors remain and hardly anyone purchases the blood. Instead, they eat the snake.
.
Taipei 101 Observatory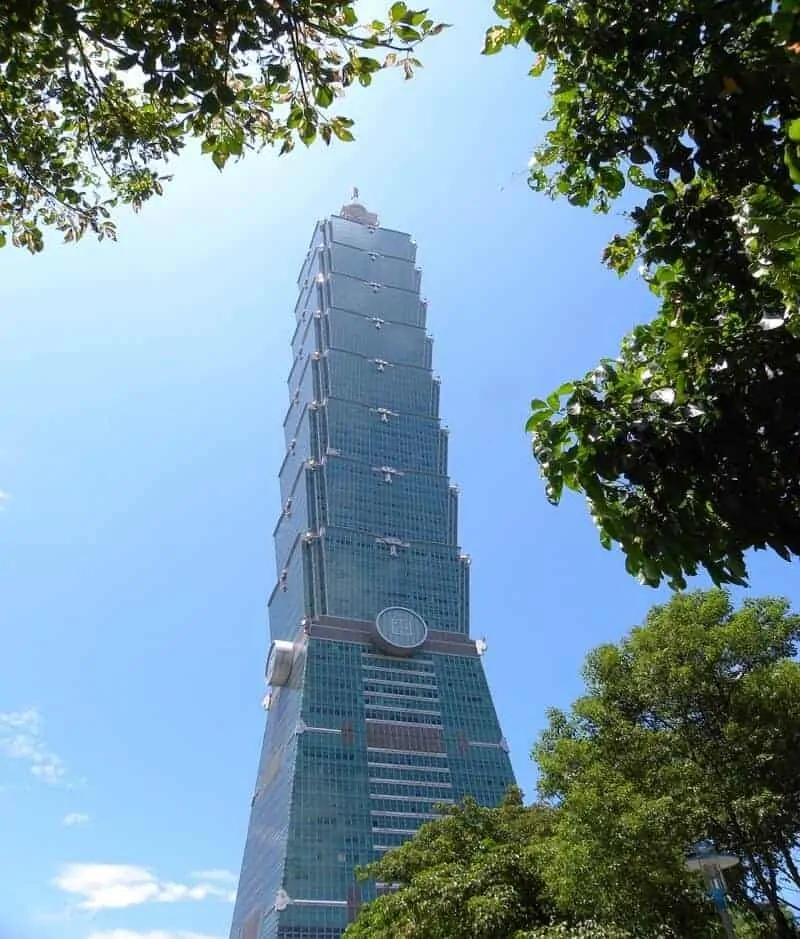 Taiwan is known for it's picturesque scenery. Taipei, although heavily populated, embraces the natural side of the city as well. The Taipei 101 is the tallest green building in the world. Visitors usually travel up to the 89th floor to get panoramic views of the city. But, there is also a museum that features the architectural design of the building. On the 91st floor is the outdoor observatory and you are able to view the buildings spiral.
RELATED –
Want to include a day away from the hustle and bustle? Consider adding a day trip to
Taroko Gorge
to your city break and see some of Taipei's incredible natural wonders! Or hop on the
cable car to Maokong
for the best views above the city.
.
Guandu Temple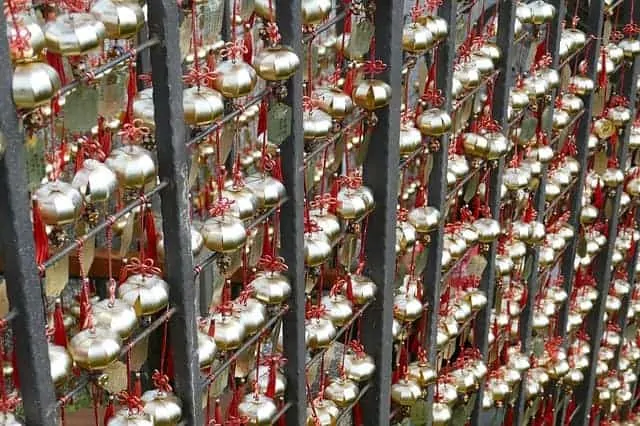 This gorgeous and brightly colored temple dedicated to the sea goddess Mazu was created in 1661. The architecture inside Guandu Temple is unlike any other. The hallways are lined with stone lions, carved pillars, and exquisite paintings. Almost everything is either carved or brightly painted. Behind the temple is a large hill that would be the perfect spot to snag a few photos.
.
National Palace Museum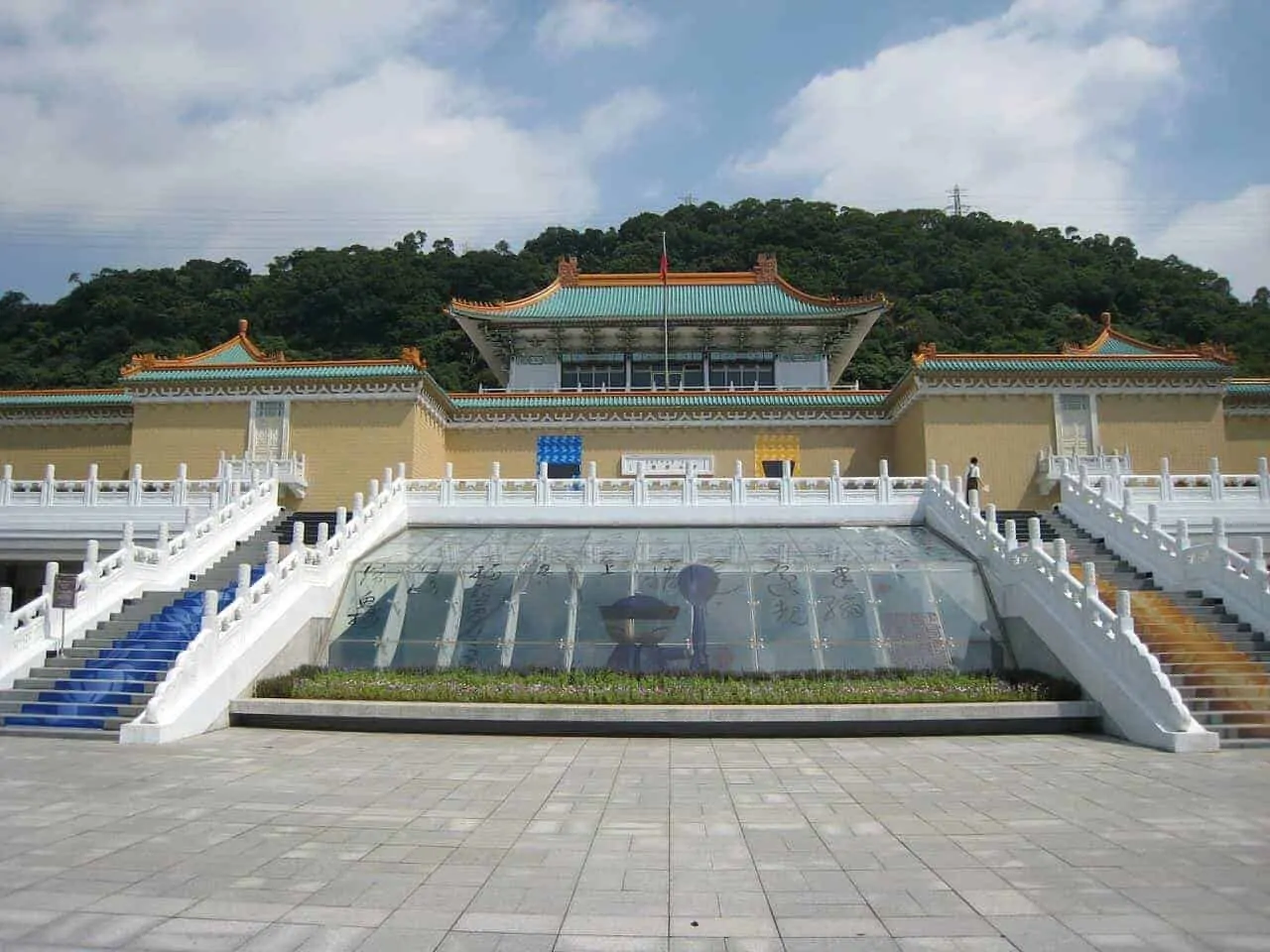 If you are on the hunt to view a wide array of artifacts, look no further than the National Palace Museum. The museum houses over 700,000 artifacts. The building features four floors, but the artifacts are always rotating in and out of display to prevent wear. Included in your admission price is access to a beautiful garden next door.
.
What to Eat in Taipei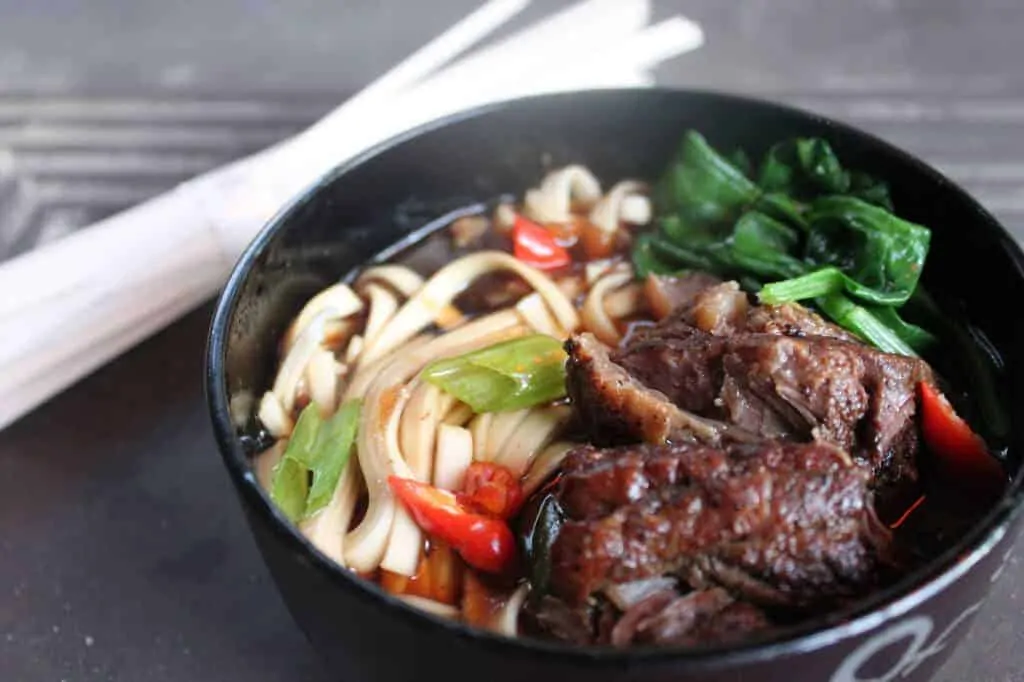 Everyone in Taipei knows that to get the very best food you need to head to the Night Markets. We have listed two different ones down below. They feature everything from grilled whole squid to ice cream. But, no matter where you turn, there is something that is very apparent: Taiwanese love to deep-fry. Which brings us to our first unique food:
Deep Fried Milk
When the milk is deep fried it turns into a gooey custard. It can be found at almost any Night Market, but try Shilin first since it is the largest.
Mochi
If you have never had Mochi before, think of it as like a doughy custard. These little sweet treats come in an array of different flavors and fillings. They can be found at street markets or in a sweet shop.
Beef Noodle Soup
This dish is a must if you are visiting Taipei. This is a Taiwanese comfort food and they have mastered the art of the perfect noodle. Tao Yuan Beef Noodle Soup is one of the best places to get this classic dish in Taipei.
.
So there you have it – hopefully we've given you enough travel inspiration to inspire your Taiwan travels – and given you a great list of Things To Do in Taipei to make sure you get the most from your visit. Don't forget to let me know you're own highlights once you're back!

Oh, and if you enjoyed this Taipei Itinerary please share on Facebook, tweet or pin – I'd really appreciate it! Click the P in the share bar for full size images!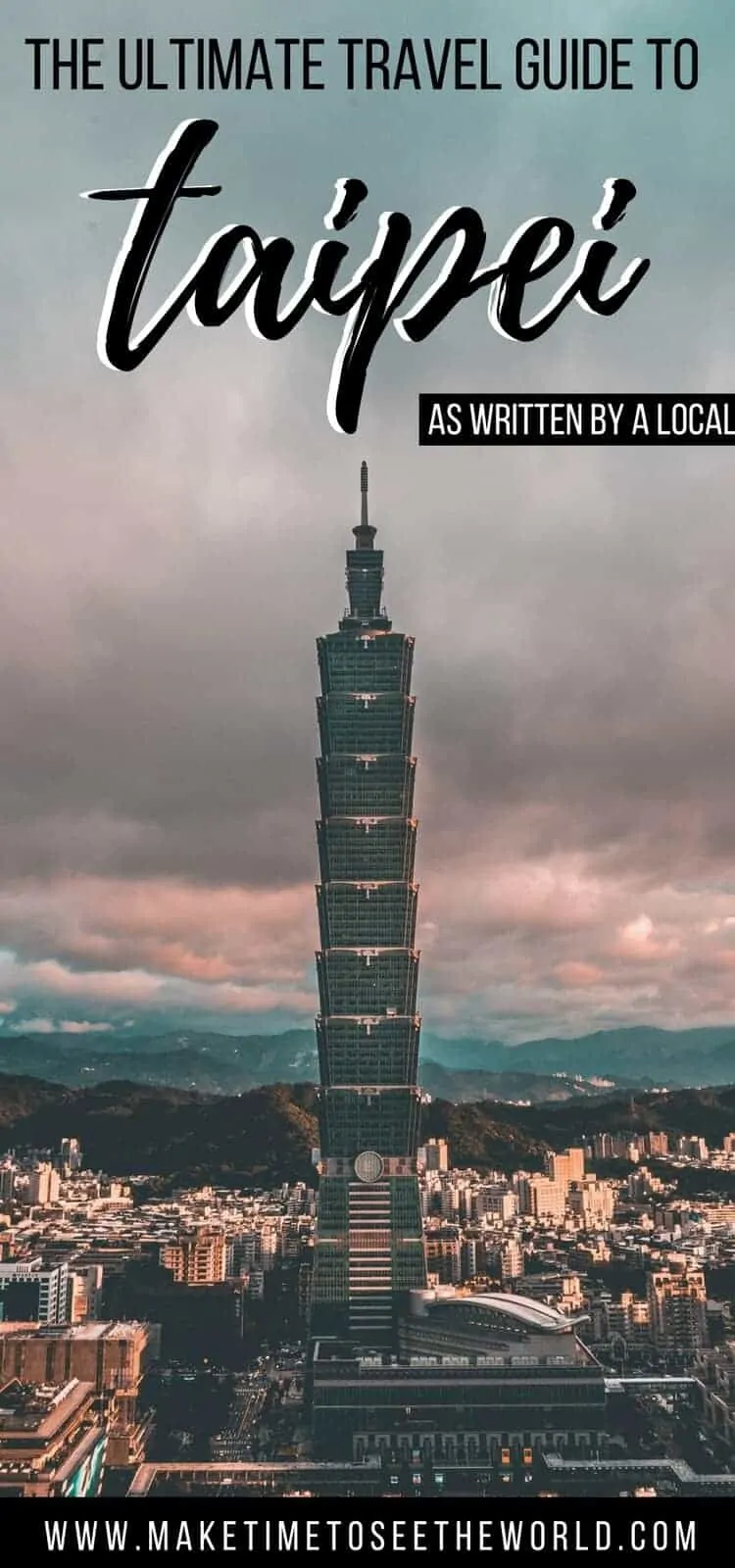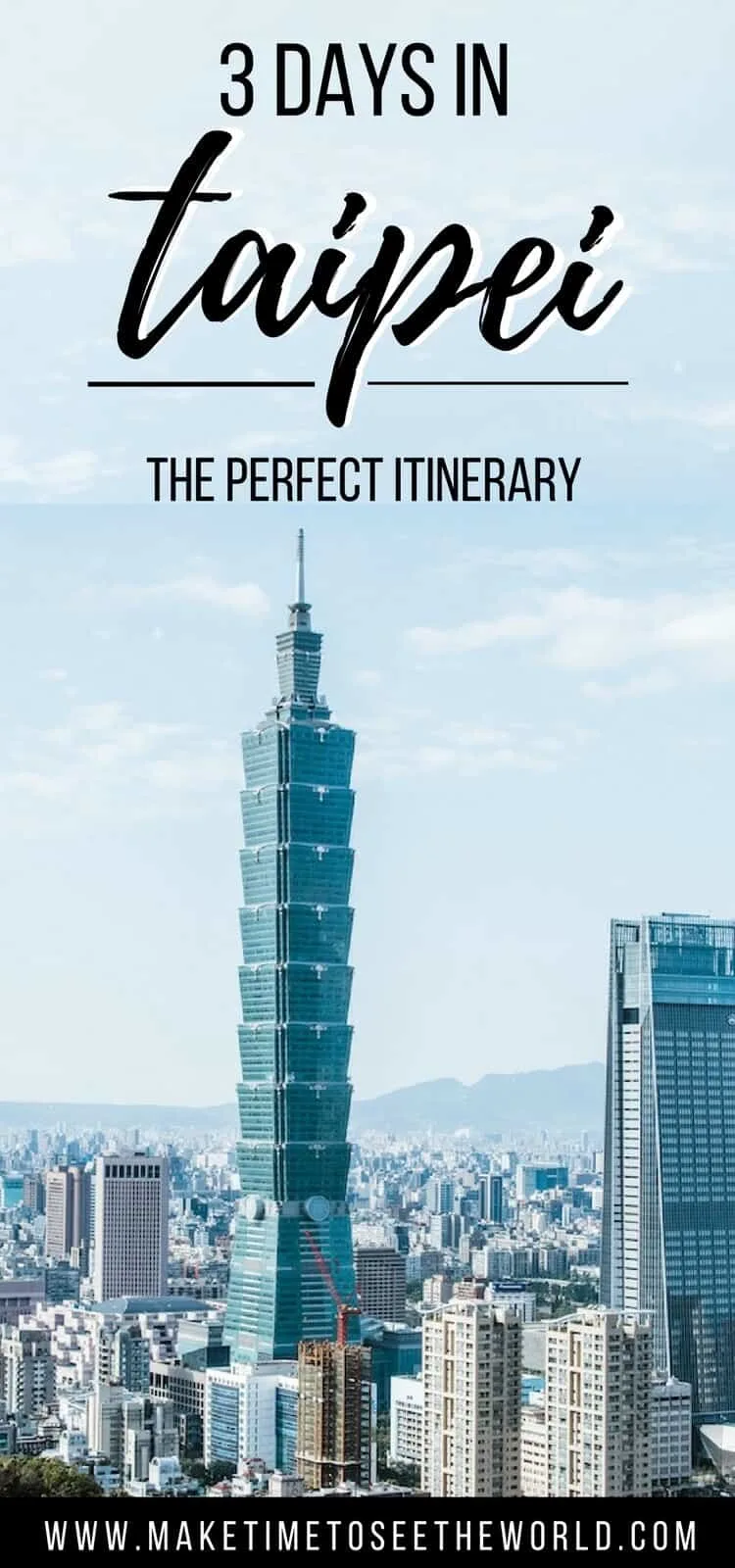 READY TO EXPLORE MORE OF ASIA? YOU MIGHT BE INTERESTED IN THESE TRAVEL BLOG ARTICLES:
Hi There! Thanks for reading my travel guide to Taipei Itinerary – Things to do, What to Eat & Where to Stay. I just wanted to let you know that this post contains affiliate links, which means if you purchase something after clicking a link, I may get a small commission – which is at absolutely no cost to you. If you enjoyed this article and are going to be searching for some of the things I mention anyway, I would love it if you could click through from the links above & thank you in advance! Read my full Disclosure here.