Hong Kong is the perfect destination for a short break. Whether you're looking to pack everything in to one jam packed weekend break, or pick your highlights from Hong Kong's' Top Things To Do, we've got options and ideas to suit every budget and every style of traveler. From Temples to the iconic Victoria Harbour,  an awesome variety of Asian food and a couple of hikes thrown in, you can build your own itinerary to make sure you get the best from your short trip to Hong Kong. And with recommendations for where to stay and what to eat – we'll have your long weekend break to Hong Kong organized before you know it! Hong Kong Points of Interest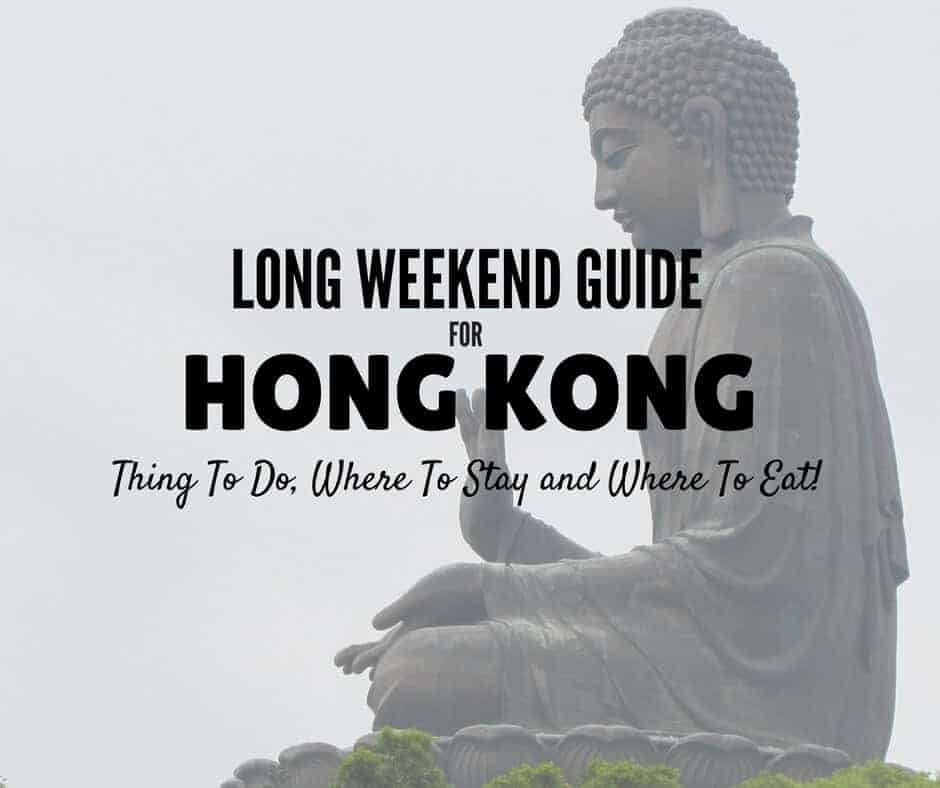 Hong Kong Points of Interest – Things To Do, Where To Stay & Where To Eat!
A Guest Post by Aaron Radcliffe from Nomads Nation
I've been living and teaching English in Hong Kong for a year now, and I gotta say – it's one hell of a city! It's got it all. Skyline, food, hikes, beaches, shopping – whatever it is that you like, Hong Kong's got you.
It doesn't matter if you have 48 hours or a lifetime, Hong Kong has so much to offer you'll never get to experience it all. As someone who has lived in this city for a year, I'm going to give some obvious recommendations and some that are a bit less conventional. Here's my top ten things for you to do in Hong Kong.
.
HONG KONG POINTS OF INTEREST & THINGS TO DO
Get lost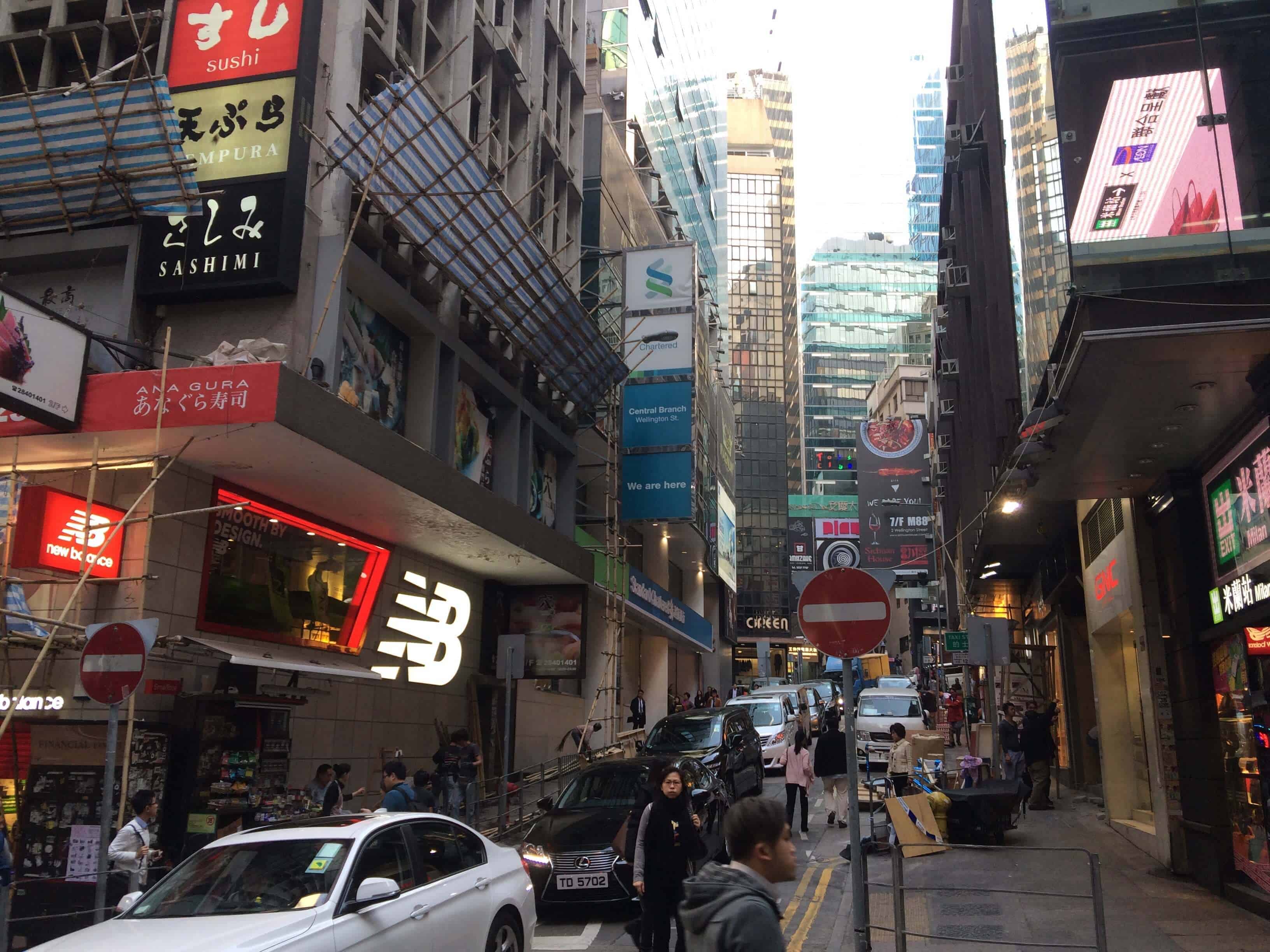 No, I mean, stay here on this site reading this article, but when you are in Hong Kong, do yourself a favor and just walk around get completely lost.
Statistically speaking Hong Kong is one of the safest cities on the planet. Crime really just isn't a thing here. It's also incredibly compact and navigable. Add the two together, and you have a formula for the greatest walking experience ever!
Really though, my number one recommendation for Hong Kong is to start walking, and start following the vibes. Wherever you are attracted to – go there! Feelin' like pulling a left? Do it. Curious what's around the corner? Check it out. What are all those people doing? Find out! What's in that cool looking building? Investigate!
Hong Kong is so safe and so freaking interesting that I truly believe this is the greatest way to experience it. This is my favorite thing to do in any city, but not all cities are as safe as Hong Kong. There's no dodgy neighborhoods. There's no areas to avoid. You can be an oblivious, lost tourist, and not have to worry about a thing. And with the amazing train system, you're only ever a five minute walk away from getting your bearings again.
How often do you get that opportunity? This is why it's one of the best countries to visit.
And once you walk around enough you'll spark up an appetite which brings me to my number two recommendation…
.
Eat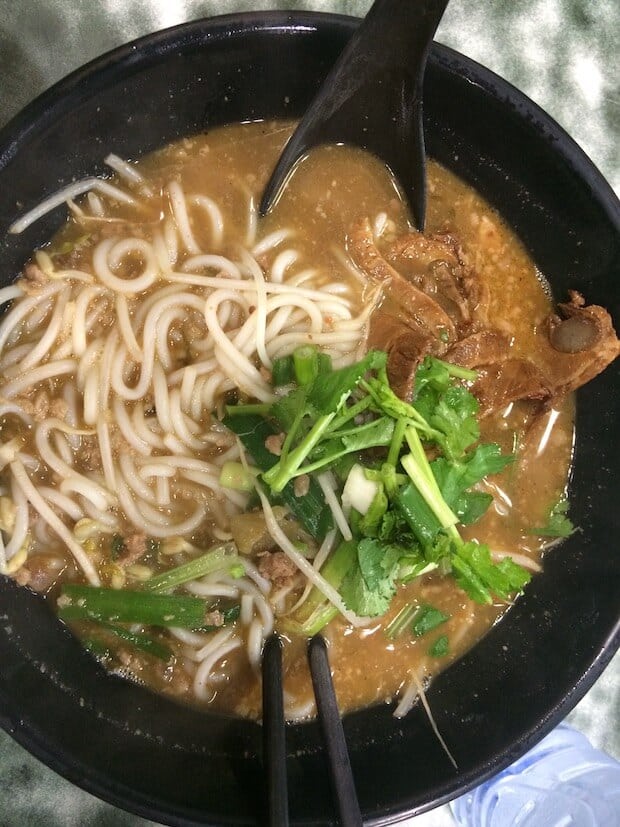 Hong Kong is an absolute monster when it comes to food, and not just Cantonese cuisine. Being a world city you can find restaurants from all around the world and all at a very high standard of quality. Chungking Mansion has got you covered on Indian/Pakistani food. Kowloon City for world class Thai. If you want traditional Cantonese, check out Wellington Street, Tsim Sha Tsui (especially the night market), and Sham Shui Po for great consolidation of local street food and restaurants.
If you love street food, don't miss the Kowloon Street Food Tour – its 3 hours of Foodie heaven!
.
Horse Races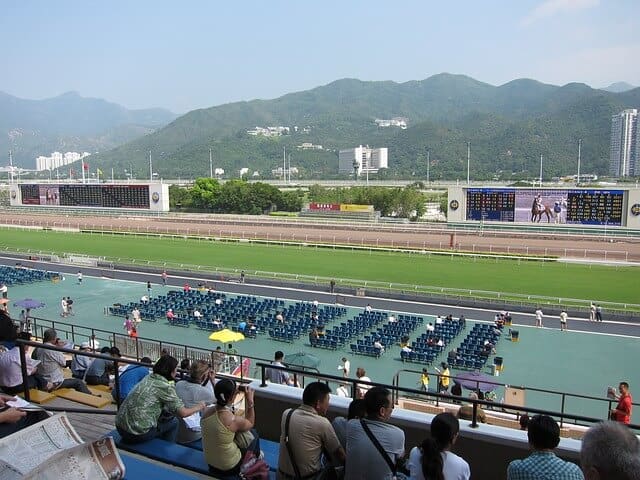 So much fun. Horse racing is the most popular sport in HK, and every Wednesday the city goes mental. There are two enormous venues – Happy Valley and Sha Tin. Happy Valley is on Hong Kong island. It's much more western, with more tourists, and an amazing view of the city. Sha Tin is almost 100% local, but gives you a much more authentic experience. Both venues are equally as impressive, so flip a coin and check it out.
While booze is a bit pricey, the entrance fee is pennies. Gambling can be cheap, just throw down a couple bucks on the horses you think look awesome and let the games begin! Highly recommended.
.
Victoria Harbor

This is the easiest Hong Kong point of interest to recommend and it is the one thing to do that you simply cannot afford to miss! It's one of the most impressive views of the single most impressive skyline in the world. And it's free!
.
Big Buddha (Tian Tan Buddha)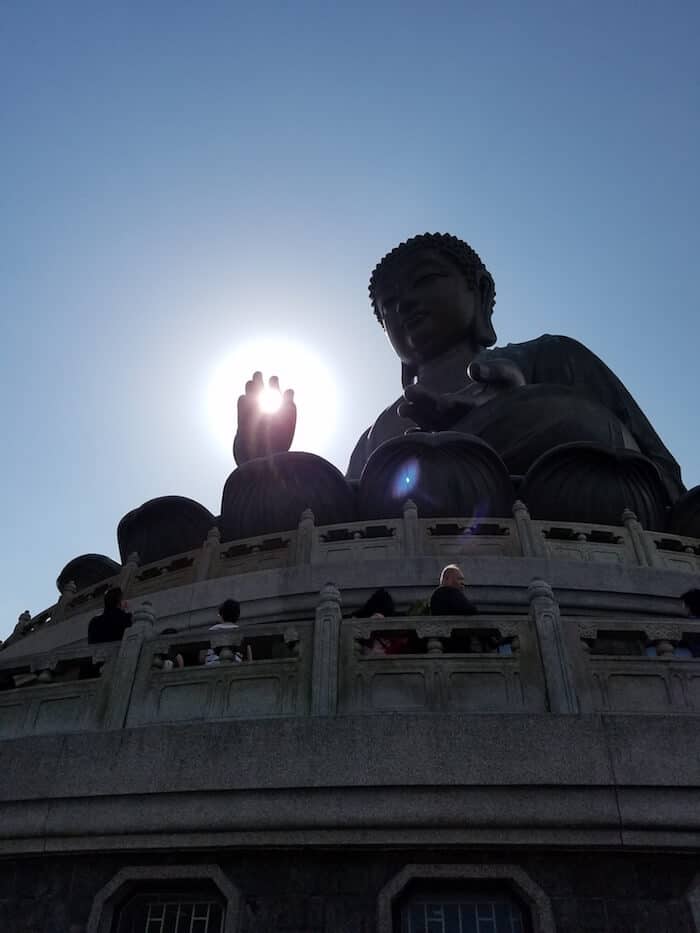 Touristy but worth it. Big Buddha is the largest outdoor bronze statue in the world (quite the title isn't it?) but it's not just the statue that makes it a top attraction. The experience as a whole is what makes it a must do. If you get the chance try and take the Skyrail – which is actually a cable car – and is also known as Ngong Ping 360, and check out the Big Buddha and the surrounding areas. (NOTE: Renovation works are being carried out on the Skyrail for the first half of 2017)
*Pro tip – if you have the time, try and stop by Tai Po (an amazing fisherman village) on the way back. You shan't regret.*
.
Chi Lin Nunnery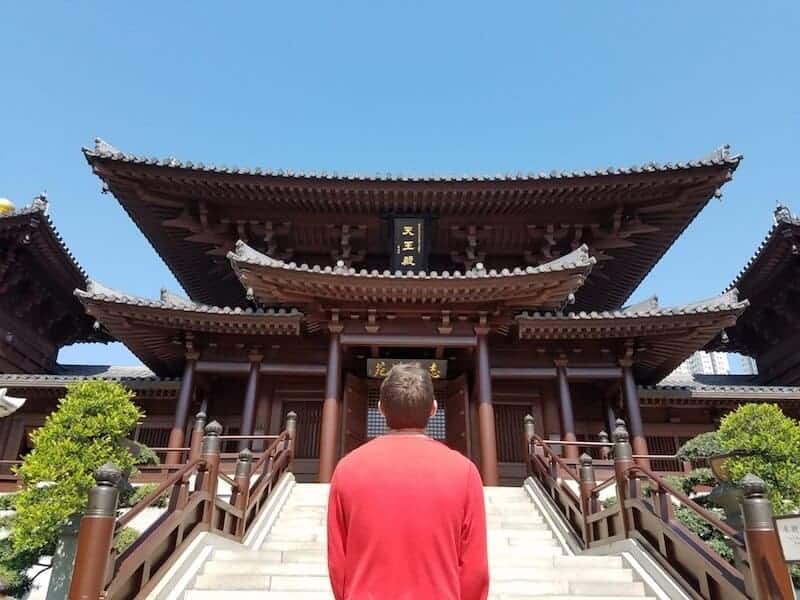 Amidst the concrete jungle and constant madness that is Hong, lies the beautiful, serene gem known as Chi Lin Nunnery. It's gorgeous, tranquil, and a great way to get some peace as you are literally transported from the madness of Hong Kong.
Also, Chi Lin has a world renowned vegetarian restaurant that is spectacular. A bit pricey ($15-$20 per person) but totally worth it if you can swing it.
Once you've visited a Nunnery – how about a visit to a Monastery? If you're out Lantau Island you could drop in on Po Lin Monastary, or on the mainland – Ten Thousand Buddhas Monastery.
.
Victoria Peak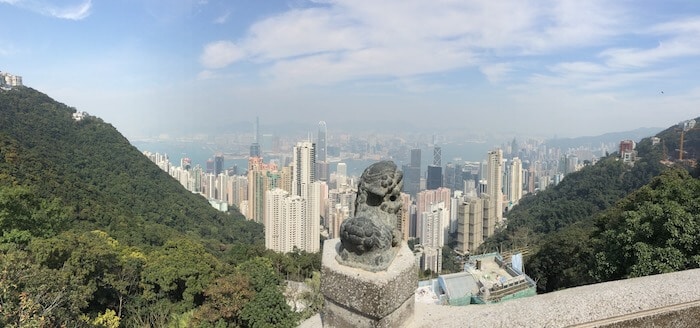 Again, touristy – and definitely one of Hong Kong's top things to do, but if you can fit it in it's highly recommended. The view is unreal.
But! Do yourself a favor – don't just take in the view and bail. There are series of hikes and trails at the top of the peak, all of which are well maintained and show a different perspective to Hong Kong Points of Interest. Hong Kong Things to do. Hong Hong Sightseeing.

.
HK History Museum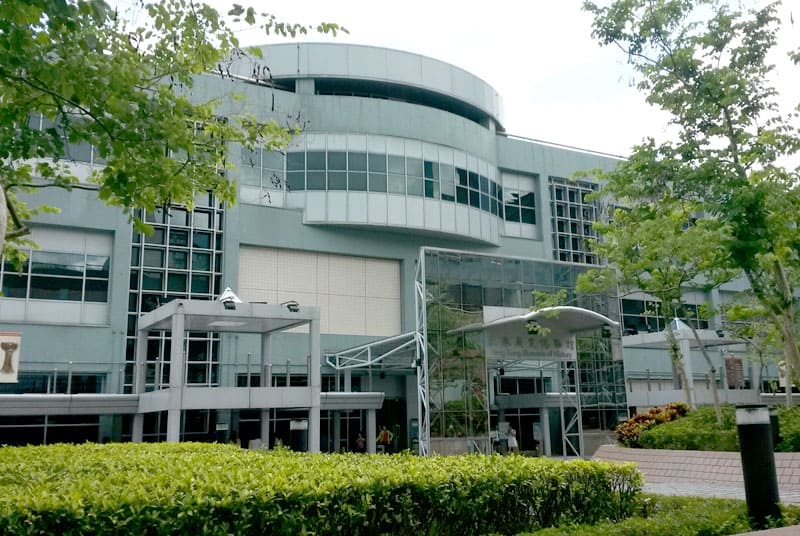 Warning – if you aren't particularly interested in history or culture, than pass. But if you are then PLEASE go to the history museum. It's a gorgeous venue that takes you through the chronological history of HK. I've been five times. As far as history museums go, this one is particularly impressive and it will really give you a cultural insight into what Hong Kong is really about. Plus you can't really go wrong with a $1.29 USD entrance fee.
.
Hike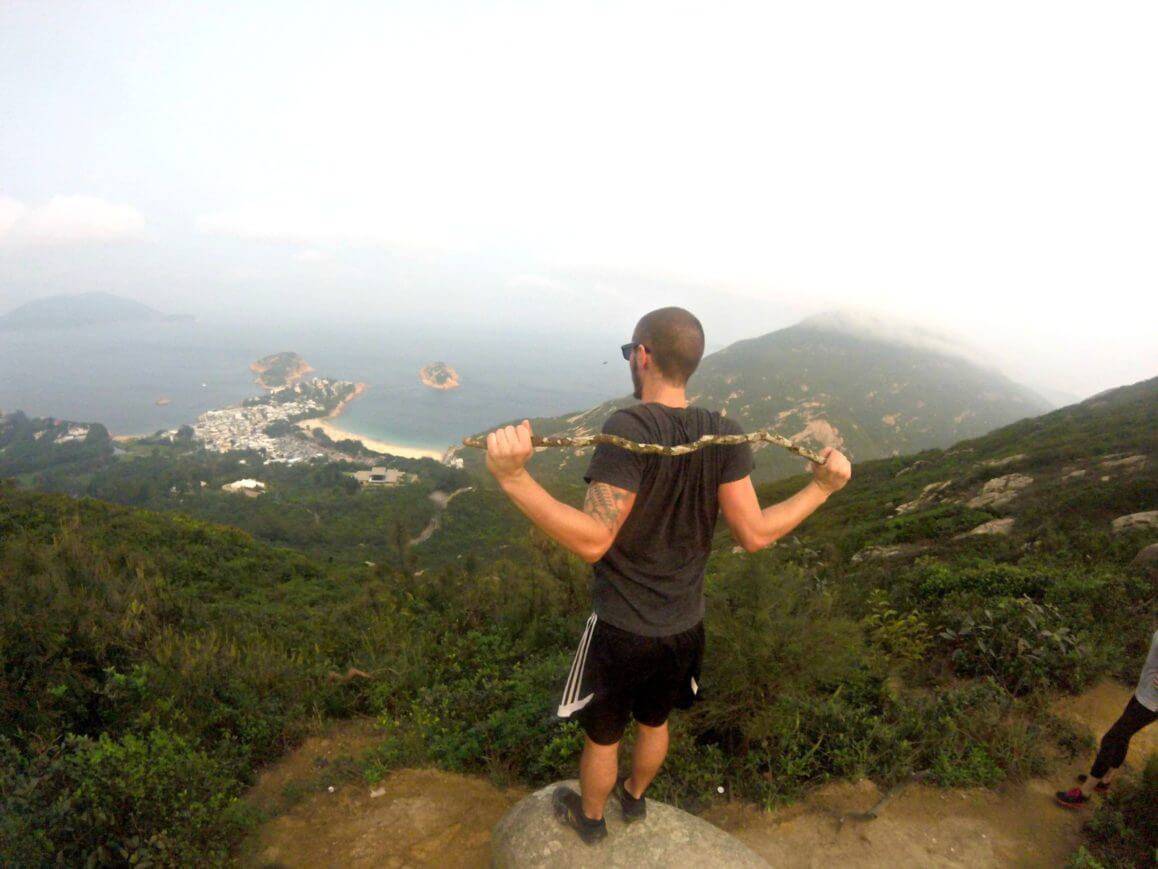 The biggest reason I love HK (aside from the food) is the ability to escape the city, and quickly. In mere minutes you can start walking, and be in the midst of epic mountains and completely forget that you were in one of the most condensed cities on the planet.
If you quite enjoy hikes, there are too many to mention, but my personal favorite is Dragon's Back. On the difficulty scale it's about a 6/10, and the views are spectacular.
.
10. Visit Temples
Hong Kong points of interest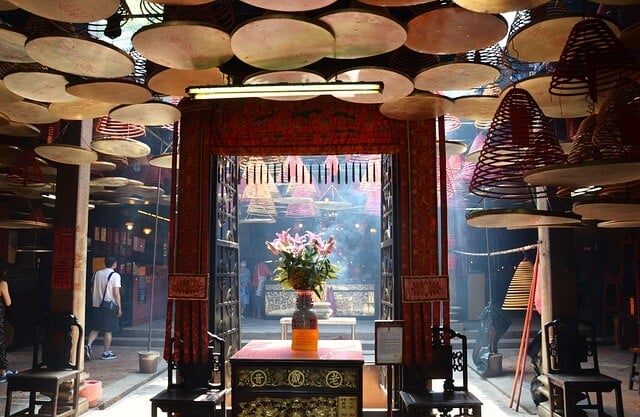 With over 600 temples in Hong Kong, you'd need a lifetime to visit them all, but if you're short on time I recommend visiting Man Mo Temple (dedicated to the gods of literature) and Wong Tai Sin Temple  which is built with Feng Shui elements and is considered a source of luck.
.
11. Get Lost (again)
– one of Hong Kong points of interest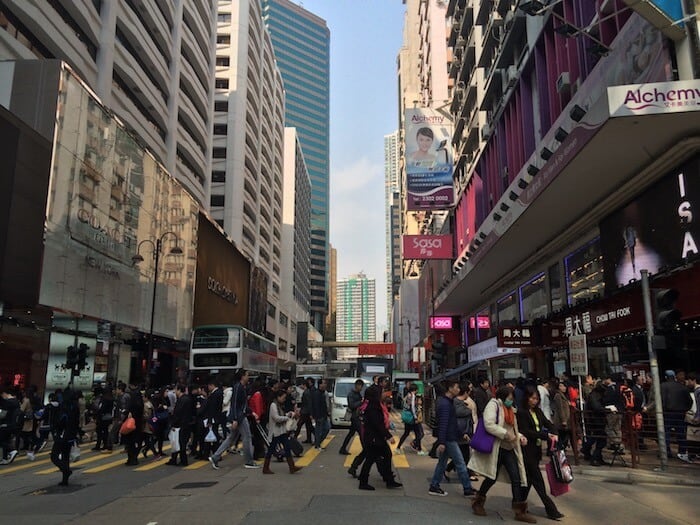 I can't emphasize enough, the best way to really get to know a city is to walk it, and given Hong Kong's safety, you should really take advantage and walk til you drop. Doing so will give you a deeper and more authentic understanding of HK, and will challenge you and put you in more interesting situations. You won't regret it.
.
Where to Stay in Hong Kong

points of interest

Madera Hollywood offers comfortable accommodation and is within a 10-minute walk of Sheung Wan Station. This property is ideally located in Central.
The hotel has 38 well-appointed rooms that are accompanied by a variety of essential amenities to ensure guests have an enjoyable stay.
Like more info? Click to Read Trip Advisor Reviews

Set in lively Central, just five minutes from Sheung Wan Station, Ovolo Noho offers a coffee bar, a concierge and a 24-hour reception. It is situated a brief stroll from Lan Kwai Fong, The Center and Soho
For those arriving by public transport or wanting to discover the local area, Ovolo Noho is conveniently minutes on foot from Hong Kong Macau Ferry Terminal. For guests wishing to dine out, the hotel is near a variety of local cafés and restaurants.
Like more info? Click to Read Trip Advisor Reviews

Situated in Tin Wan, this modern hotel offers a 24-hour reception, an express check-in and check-out feature and a coffee bar. It features panoramic harbour and mountain views and 4-star rooms.
After a day of discovering the area, guests can unwind in the comfort of their air conditioned rooms. They feature an in-room safe and slippers.
Like more info? Click to Read Trip Advisor Reviews
EXTRA Hong Kong ADVENTURES

IF YOU CAN'T GET ENOUGH OF HONG KONG, TAKE A LOOK AT THESE GREAT TOURS TO EXPLORE THE SURROUNDING AREA:
.
There you have it! All the Hong Kong Points of interest and things to do to make sure you have a great short break! And don't forget to grab these everyday travel essentials to most of your trip:

| | | | |
| --- | --- | --- | --- |
| | | | |
| POWERBANK | TRAVEL ADAPTER | GORILLAPOD | CAMERA/DAY BAG |
CLICK THE IMAGES TO ORDER NOW
If you liked this article don't forget to click the P in the share bar for full size beautiful pins – or share any you like! (Remember: Sharing is caring :-))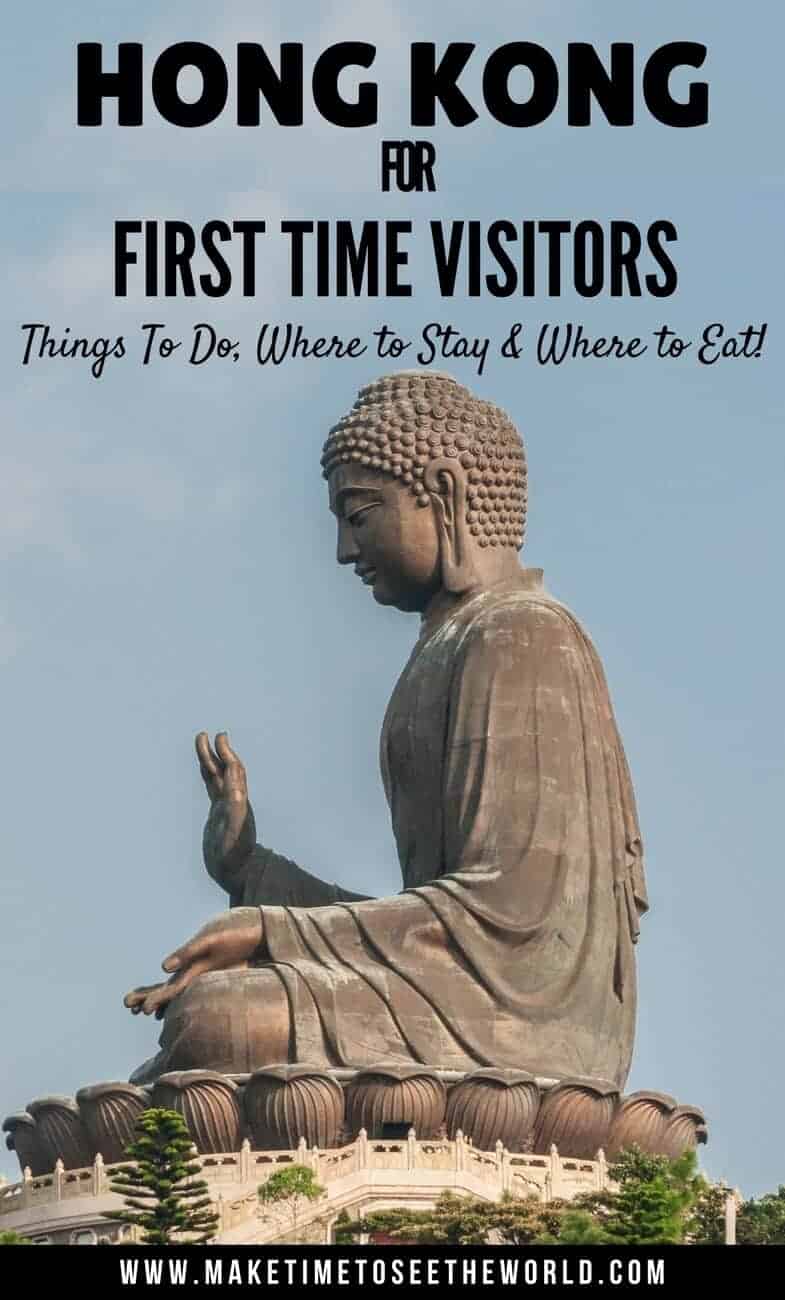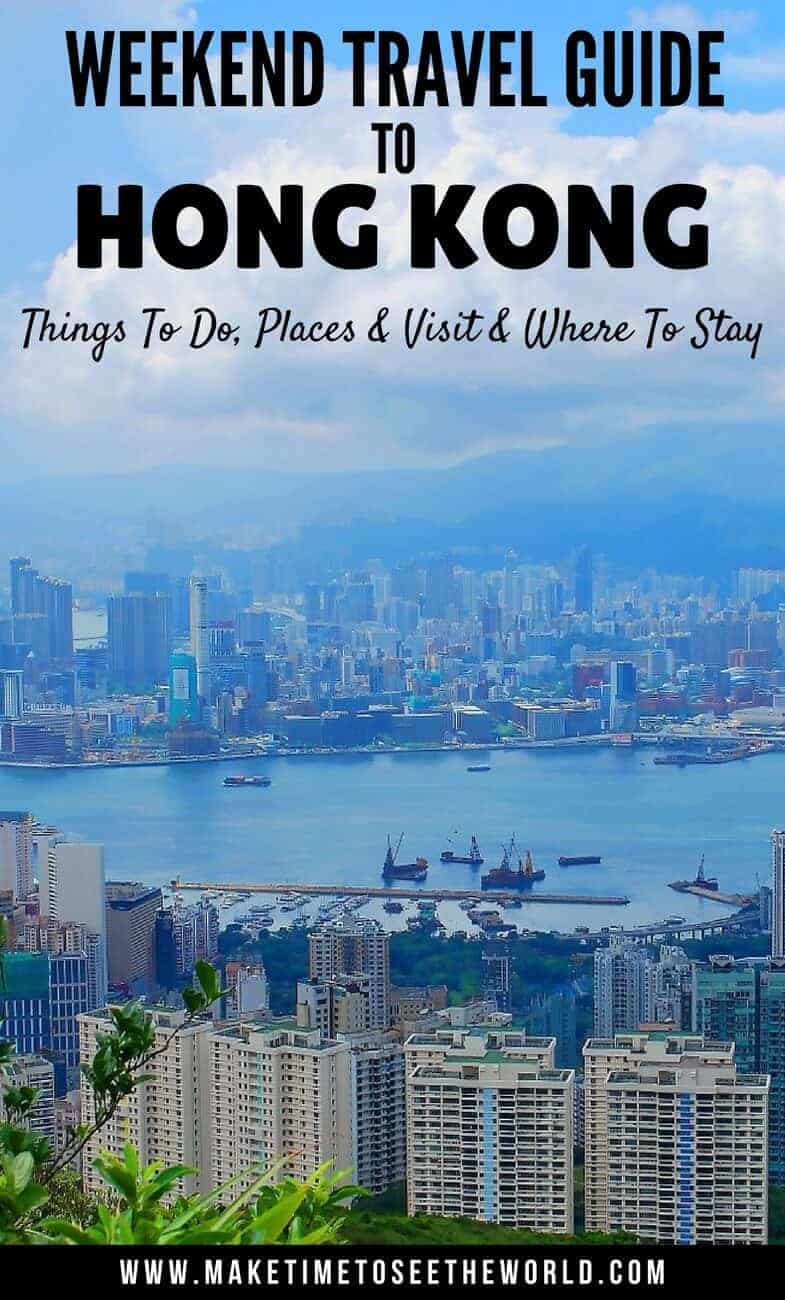 Hi There! Thanks for reading our post on Hong Kong Points of Interest: – Things To Do, Where to Stay & What to Eat! I just wanted to let you know that this post contains affiliate links, which help support this site at absolutely no cost to you. If you enjoyed this article and are going to be searching for some of the things I mention anyway, I would love it if you could click through from the links above. These links help me keep this site online and updated – so thank you in advance! Read my full Disclosure here.