Mexico City (la Ciudad de Mexico), the place I currently call home, is the second largest city in North America and is overflowing with things to do for travelers of all ages and interests. Mexico City has more museums that any other city in the world; serves up some of the best street food I have ever tasted and has North America's largest urban green space, the Bosque de Chapultepec. With so much choice, you're probably wondering what to do in Mexico City so I've put together my recommendations of the best places to visit in Mexico City to help you decide on the best things to do & where to stay!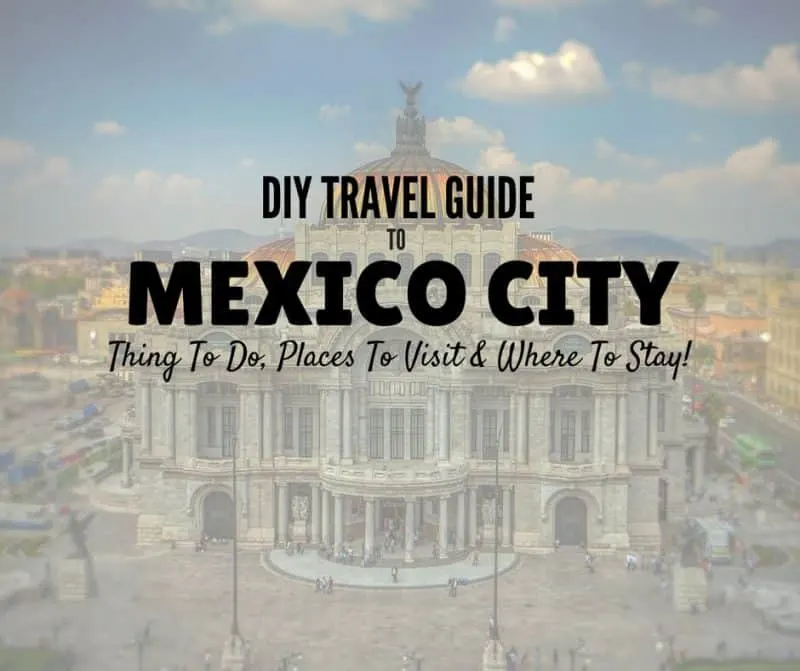 The Best Places to Visit in Mexico City (+ Where To Stay & Things To Do!)
A Guest Post by Lauren Cocking from Northern Lauren
.
Things To Do & Places to Visit in Mexico City

Stand in the Middle of The Largest Plaza in Latin America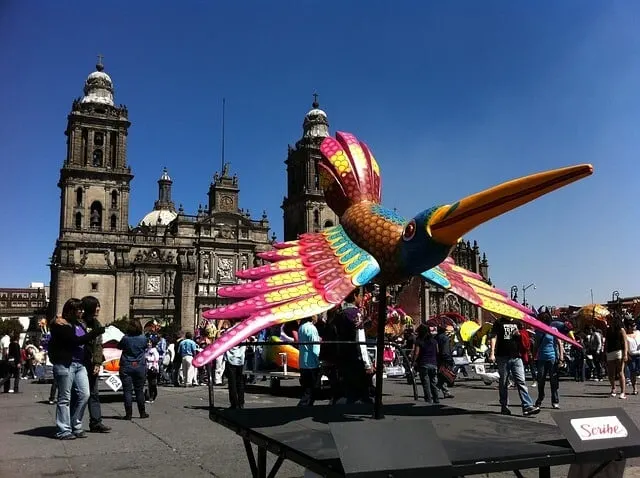 The Centro Histórico de la Ciudad de México (Historic Center of Mexico City), also known as the Centro or Centro Histórico, is the central neighborhood in Mexico City, Mexico, focused on Zócalo or main plaza and extending in all directions for a number of blocks, with its farthest extent being west to the Alameda Central. The Zocalo is the largest plaza in Central America and is Mexico Citys main square. Prior to the arrival of the Spanish, it was the main ceremonial center in the Aztec city of Tenochtitlan. It can hold up to nearly 100,000 people and is the historic site of the Aztec rulers which is now home to many of Mexico's celebrations such as the Day of the Dead parade.
.
Eat the street food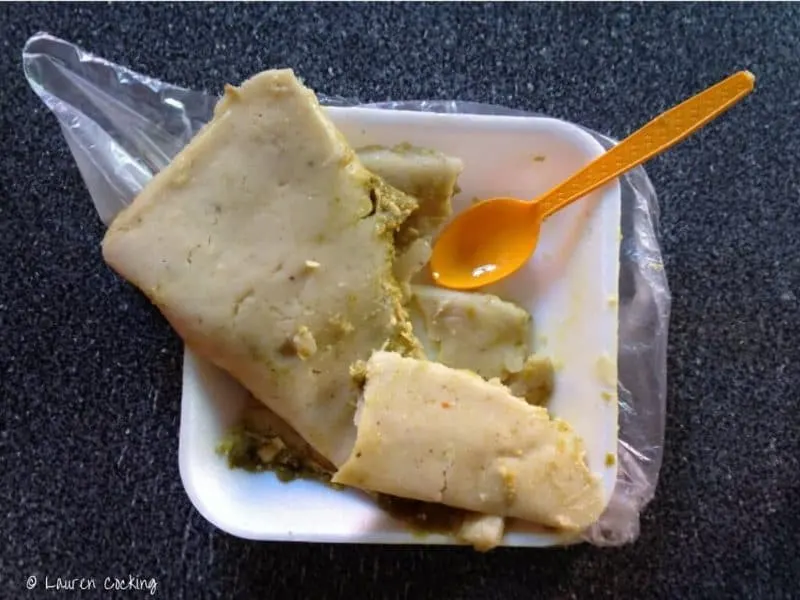 As mentioned above, the street food in Mexico City is ridiculously good, insanely well-priced and literally all over the place; walk down any street in the capital and you're guaranteed to find someone hawking tamales or tacos de canasta. At the very least you'll be able to get your hands on some great crisps, complete with chili sauce and lime. But whatever you do, don't leave without trying some (if not all) the staples of Mexico City street food, including tortas de tamal, pambazos, tacos al pastor, gorditas and a crema and cheese covered elote (corn on the cob).
Ready to take your foodie adventures to the next level? Then sign up for a 3 hour walking food tour and satisfy your inner foodie! Or if you prefer to explore on your own, take a look at the Best Places to Eat in Mexico City.
Visit the museums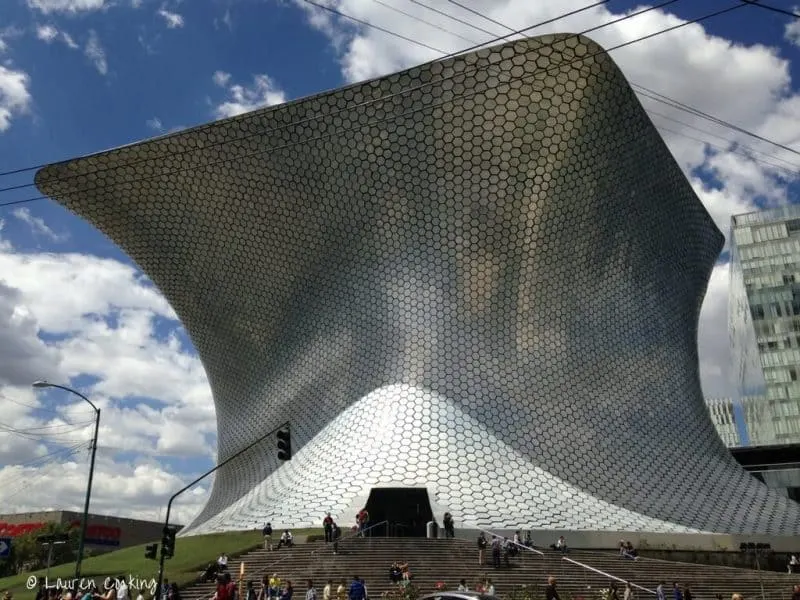 Mexico City boasts over 150 museums, making it the capital with the most museums in the world. While there are plenty of Mexico City hidden gems and niche interest spots hidden in and amongst the 150, there are also tons that are often considered some of the best places to visit in Mexico City.
If you want to learn more about the history of Mexico, then the Museo Nacional de Antropología (National Museum of Anthropology) should be your top choice, but be warned, it's massive and you're unlikely to see it all in a day. Instead, choose the area that interests you most and stick to it.
If you like art then Museo Soumaya, Museo Tamayo and pretty much any fine arts gallery in Roma/Condesa will be well worth your time. And if you want to learn about Aztec history, Museo del Templo Mayor with its exhibits about the teotihuacan pyramids would be a great choice. You should definitely narrow down your options before you get to Mexico City though, otherwise it will just be overwhelming.
For those interested in seeing the works of the famous Mexican artist, Diego Riveras (who was twice married to Frida Kahlos, another famous Mexican artists) there are 4 locations in the city that can be included in a walking tour of the historic center. They are located at:
Palacio Nacional (Plaza de la Constitucion S/N): A huge mural by Rivera can be found right off the national palace's courtyard, facing you as you walk up the stairs.
Secretaría de Educación Pública (Calle Republica de Argentina 28): Rivera's murals cover two levels of the interior courtyard of the Mexican government's public education ministry.
Museo de Mural Diego Rivera (Calle Balderas y Colon S/N, Cuahtemoc, Centro): built to house one of the Rivera's most famous murals, The "Dream of a Sunday afternoon in Alameda Central Park," painted in 1947.
Palacio de Bellas Artes (Av. Juarez, Centro Historico): The mural located here is called "Man, Controller of the Universe" and depicts a man at the crossroads between capitalism and communism.
Walk in the park
A Mexico City tour wouldn't be complete without a walk in the park. The Bosque de Chapultepec is an essential stop for any traveller in the Mexican capital and given that it's situated right in the heart of the historic center (which is also a UNESCO World Heritage Site), next to the famous Paseo de la Reforma (also worth exploring on foot), it makes the ideal destination. Full of tame squirrels who'll eat crackers and nuts right from your hand, there are also plenty of museums dotted in and amongst the trees, including the aforementioned Museo Tamayo and the excellently curated Castillo de Chapultepec.
However, while Chapultepec is great, there are numerous other parks that shouldn't be overlooked, including the art deco masterpiece Parque México in Condesa and the Viveros Coyoacán tree nursery in the southeast of the capital.
RELATED: Ready to explore more of Mexico – get off the beaten path with these Incredible things to do in Oaxaca
.
Go for drinks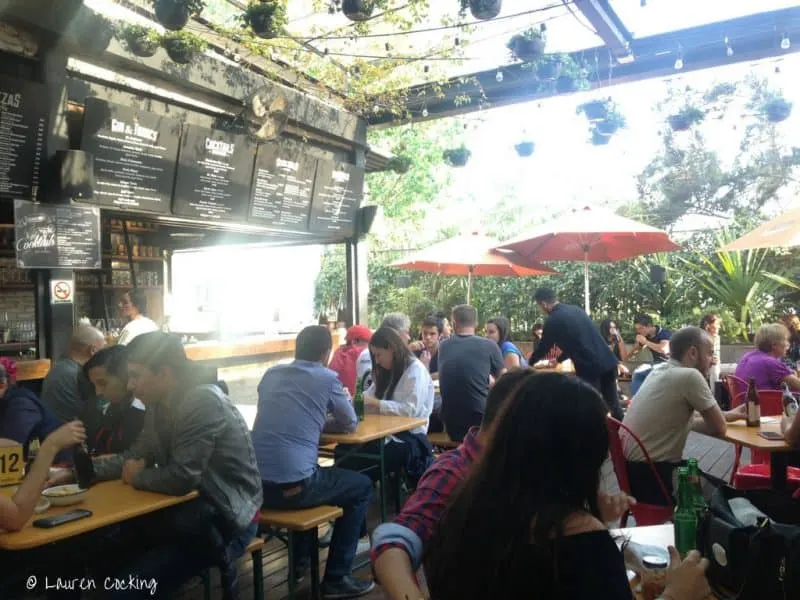 No matter what kind of nightlife you like, Mexico City will cater for it. If you're into metal and love anywhere with a gothic vibe then Real Under is for you, whereas if you like to get dressed up and aren't too bothered about mainstream music, entry fees and inflated drinks prices then literally anywhere in Polanco would be ideal. For those wanting to try the Mexico City drink classic pulque (a viscose but ridiculously healthy drink, often flavoured by fruits and nuts) then you should go to Pulquería Los Finos Insurgentes or Las Duelistas. For craft beer Biergarten Roma is perfect, as is La Belga (both in Roma), but if you prefer a traditional cantina then go see the city's most famous – Bar La Ópera.
Take in the sights on a Mexico City Tour
What do you mean take in the sights? Isn't that what we'll be doing anyway. Well, yes and no. What I mean here is take in the sights from a height. There are tons of places across the capital that allow you a bird's eye view over the city streets and you should make it your mission to visit at least one and get a new perspective on it all.
The obvious choice is the Torre Latinoamericana (go to the bar, not the mirador and enjoy the view with an ice-cold beer). However, the nearby Sears department store has an 8th floor café that arguably allows for some of the best photos of the Palacio de Bellas Artes (pictured above). Alternatively, try climbing the Angel of Independence / Ángel de la Independencia (bookings need to be made in advance) or the Monumento a la Revolución (both on Paseo de la Reforma).
.
Grab a coffee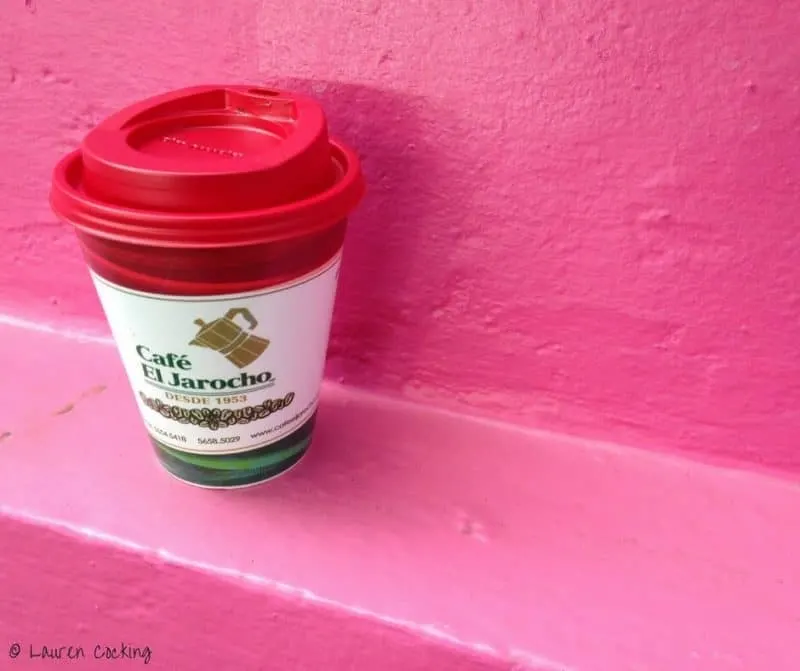 Coyoacán is a nice place to visit in Mexico City and is actually my favourite coffee spot, as it's leafy streets, arty vibe and entirely different atmosphere allows for a break from the polluted chaos of the centre. I recommend Café El Jarocho or Café Avellaneda, but if you're not convinced by Coyoacán then wandering the streets of Roma will eventually lead you somewhere nice, brimming as it is with cafés and hole-in-the-wall takeout options. I really like Fruta Editorial and it is one of my top places to visit in Mexico City.
Go to a football game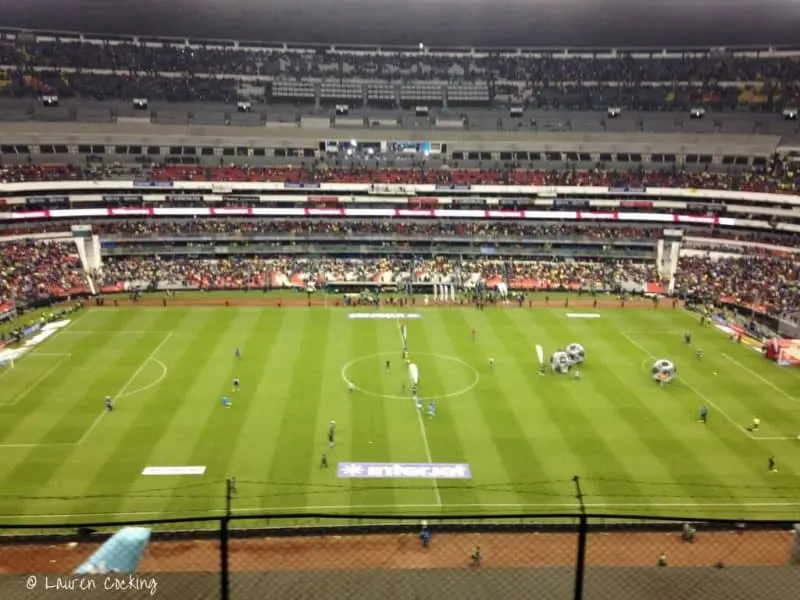 Mexico as a country is football mad and there are numerous teams based in the capital, Mexico City. Even if you're a non-football fan, like me, it's well worth grabbing tickets (they'll cost around $25/£20, if not less) because the atmosphere is incredible.
The choices of home teams in Mexico City include Cruz Azul who play at the Estadio Azul, Club América who play at the Estadio Azteca and Pumas who play at the Estadio Olímpico Universitario. Whichever one you choose, you're guaranteed a good time and, at the very least, an interesting travel anecdote to tell your friends back home, so what are you waiting for?!
Snap some photos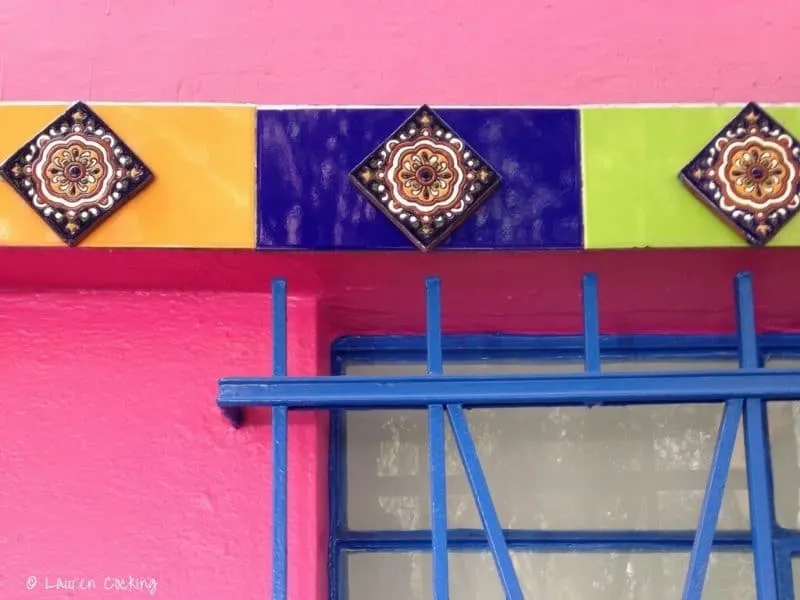 Of course I'll be taking photos, what are you saying?! Well, yes, but make sure they're good! The best places for those perfect social media ready snaps include anywhere that has great street art and in Mexico City you're spoilt for choice.
The Coyoacán district is a perfect option for this and there's actually plenty of art lining the streets just off the main square, so they won't take you long to find. Wander further into the residential zones and you'll spot brightly coloured houses with exquisite tiles that'll make the perfect backdrop for your impromptu photoshoot – just remember to be respectful of the residents.
Another option is the historic centre, although the crowds can make it hard to get a great shot, so many amateur photographers flock to Roma instead, which is renowned for fantastic street masterpieces. But realistically, everywhere in Mexico City is photogenic in its own way!
Get away from it all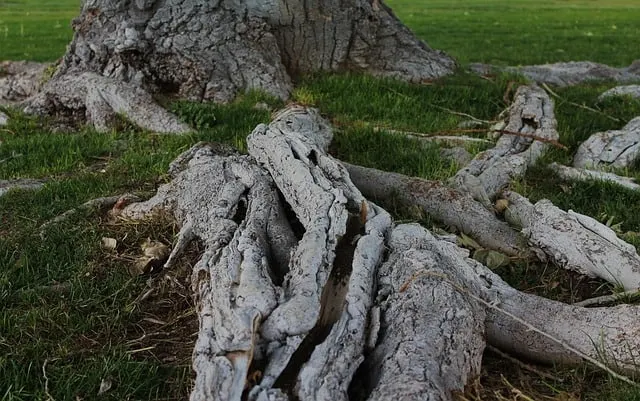 Mexico City is manic, there's no denying that. And the truth is, sometimes it gets too much so you're going to want to escape into the fresh air at least once during your trip. Many people forget that the capital is lined on practically all sides by amazing natural parks and open spaces, including the peaceful (some say spooky) Los Dinamos, the breathtaking Ajusco and the southern Desierto de los Leones. There's also La Marquesa if you venture further towards the State of Mexico too. Whichever one you choose though, you'll get a welcome relief from the chaos of the city for a few hours.
Read a book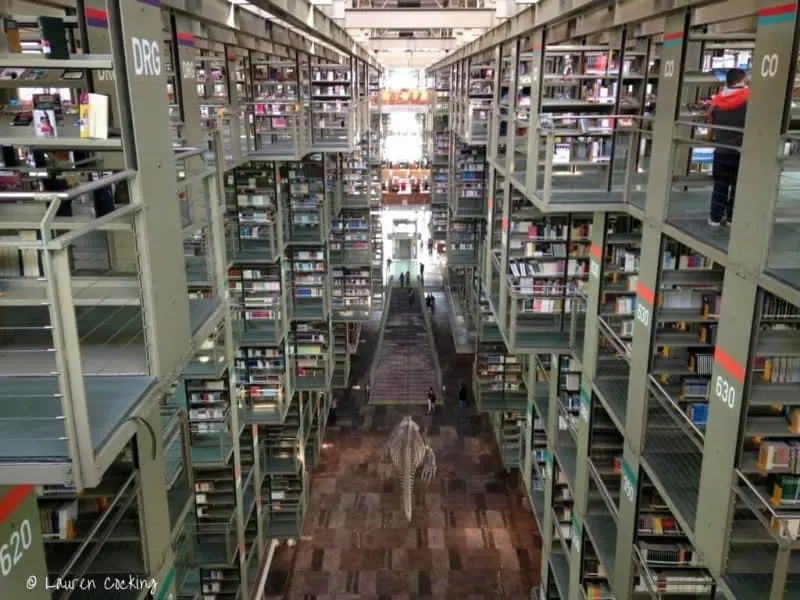 The number of beautiful libraries and bookstores in Mexico City is crazy, and you have to stop by at least one of them during your time here. If you want exclusively English language titles, then Under the Volcano Books is a classic, but if you're comfortable branching out a bit then go to the Porrúa branch located in Chapultepec Park as it offers some gorgeous views over the lake. Alternatively, stop by Centro Cultural Elena Garro in Coyoacán on your Mexico city visit.
If you'd prefer to go to a library, then Biblioteca Vasconcelos will forever be my number one recommendation as the architecture inside is just stunning and the surrounding neighborhood is seriously underrated and well worth a visit. If you want a library that's great to look at from the outside though, you should head to Ciudad Universitaria and find the iconic Juan O'Gorman designed building.
.
Where to Stay In Mexico City
The sheer size of Mexico City means it has plenty of accommodation options – which can become a little overwhelming(!) so we have put together 3 recommendations for hotels in Mexico City based on different budget levels – including luxury, mid-range and budget hotels to help find the perfect place to rest your head.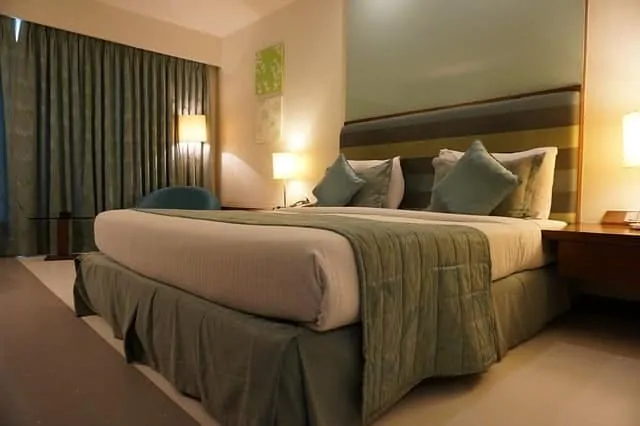 Luxury Hotel – Live Aqua Urban Resort ($200+ per night)
Situated in Mexico City, this 4.5-star property is sophisticated and contemporary. The multiple facilities this luxury hotel offers include valet parking, a laundry service and vip rooms.
On-site dining options include a restaurant, which is a convenient spot to enjoy a meal. In the evening, guests can relax in the comfortable lounge bar.
Book Now | Compare Prices for Later | Read Trip Advisor Reviews
Mid Range Hotel – Le Meridian Mexico City ($100-$200 per night)
Contemporary in its design, Le Meridien Mexico City is positioned in a well-known area of Mexico City. Some of the facilities provided at this modern 5-star hotel include a Jacuzzi and an indoor pool.
Le Meridien Mexico City is conveniently located for sightseeing in Mexico City, with Paseo de la Reforma and the Monumento a la Revolucion only a short walk away.
Compare Prices for Later | Read Trip Advisor Reviews
Budget Hotel – Hotel Brasilia Gustavo (<$100 per night)
Less than 20 minutes' walk from La Raza Metro Station, Hotel Brasilia Gustavo A Madero provides guests with a convenient base when in Mexico City.
On-site dining options include a restaurant, which is an ideal spot to have a meal. In the evening, guests are welcome to relax in the comfortable lounge bar.
Book Now | Compare Prices for Later | Read Trip Advisor Reviews
.
Extra Mexico City Adventures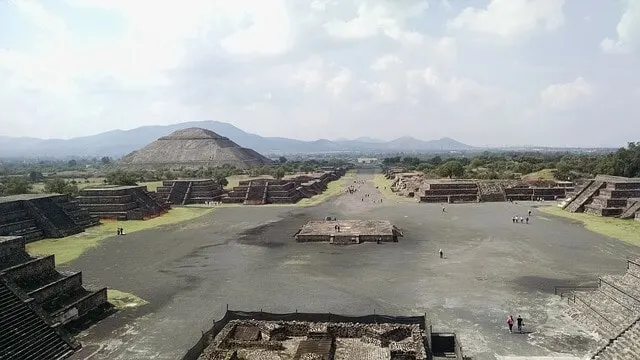 IF YOU HAVE SOME EXTRA TIME AND WANT TO EXTEND YOUR MEXICO CITY VISIT, TAKE A LOOK AT THESE DAY TRIPS AND TOUR TO EXPLORE THE SURROUNDING AREA:
.
So there you have it – hopefully you've enjoyed our Mexico City Travel Guide and found our travel tips useful; and that we have given you a great list of things to do and places to visit in Mexico City to make sure you have a great time. Don't forget to let me know you're own highlights once you're back!
CLICK THE IMAGES TO ORDER NOW
Oh, and if you liked this post please pin and share – I'd really appreciate it! Click the P in the share bar for full size images!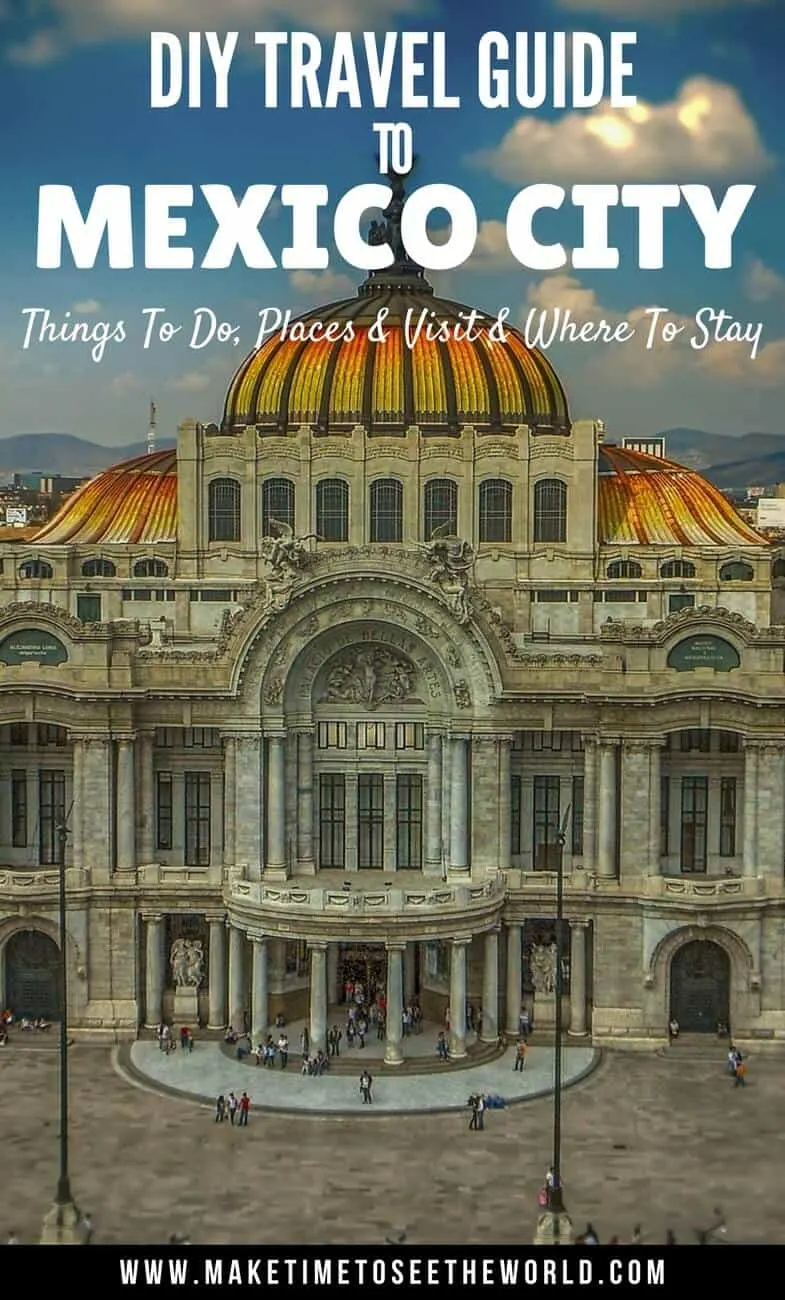 Hi There! Thanks for reading our travel guide to The Best Places to Visit in Mexico City (+ Where To Stay & Things To Do!) I just wanted to let you know that this post contains affiliate links, which help support this site at absolutely no cost to you. If you enjoyed this article and are going to be searching for some of the things I mention anyway, I would love it if you could click through from the links above. These links help me keep this site online and updated – so thank you in advance! Read my full Disclosure here.