Our locals guide to 3 days in Paris really is the perfect Paris Itinerary. Including all the usual highlights PLUS hidden gems AND tips to help you save money!

Paris is one of the most visited cities in the world and one of the most romantic cities in Europe. It's a beautiful city, easy to walk around, with an interesting history, and with lots of things to see and do. You can never be wrong with Paris!
Despite living in Paris 330 days a year and exploring the city extensively for our blog, Paris continues to surprise us: Hemingway was (and he still is) right when he said that Paris is a moveable feast! If your time is limited and you can only spend 3 days in Paris, here is our Ultimate Paris Itinerary featuring all our highlights for a short visit to the City of Lights, along with some suggestions on where to eat, and where to stay.
(Think of it as the ultimate Paris Itinerary to help you plan and spend a perfect 3 days in Paris, complete with the best things to do in Paris – and if that isn't a mouthful I don't know what is!)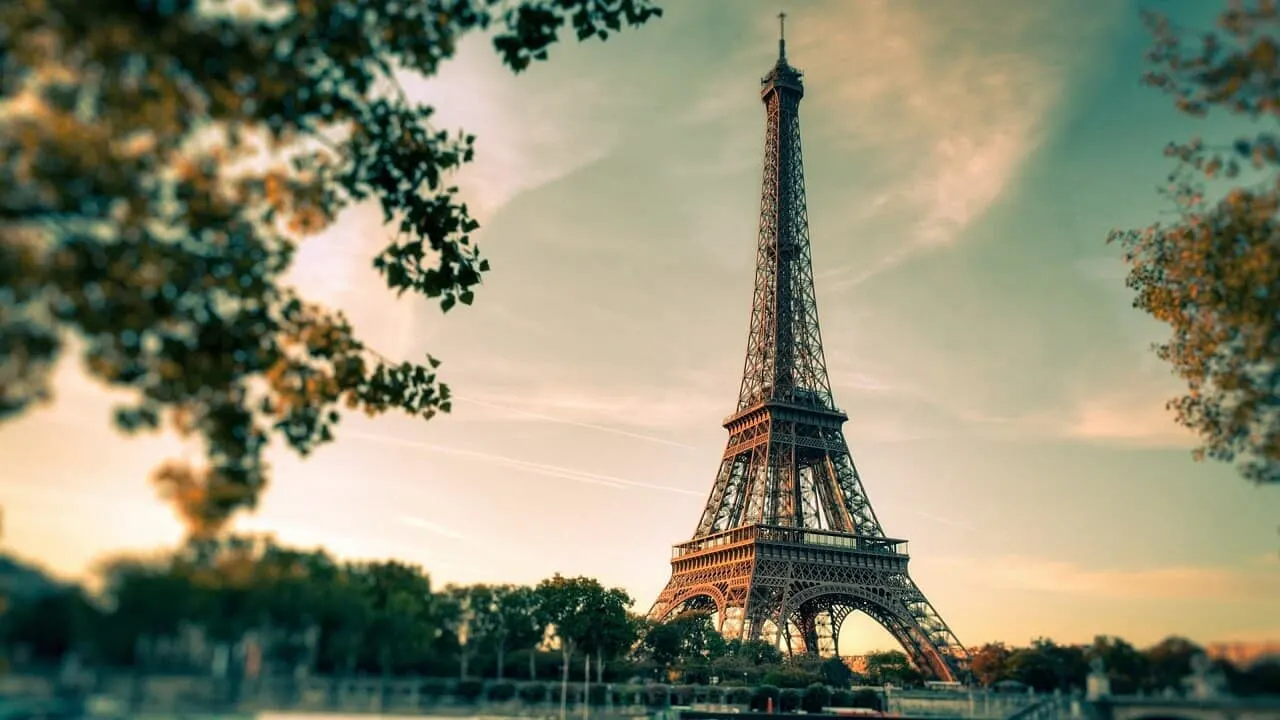 Disclaimer: Almost all posts on this site contain Affiliate links, and this one about the 3 Days in Paris – a perfect Paris Itinerary is no different. This means that if you click on any of the links in this post (and make a purchase) I may receive a small commission at absolutely no cost to you. Each post is carefully crafted to (hopefully!) answer all your questions and recommendations are made where we believe they will improve your trip and help with your planning. As such we thank you in advance should you decide to click & buy. Read my full Disclosure here.
A Guest Post by Elisa from World in Paris

What to Do in 3 Days In Paris – The Perfect Paris Itinerary (as written by a local!)
Walk Along the Seine River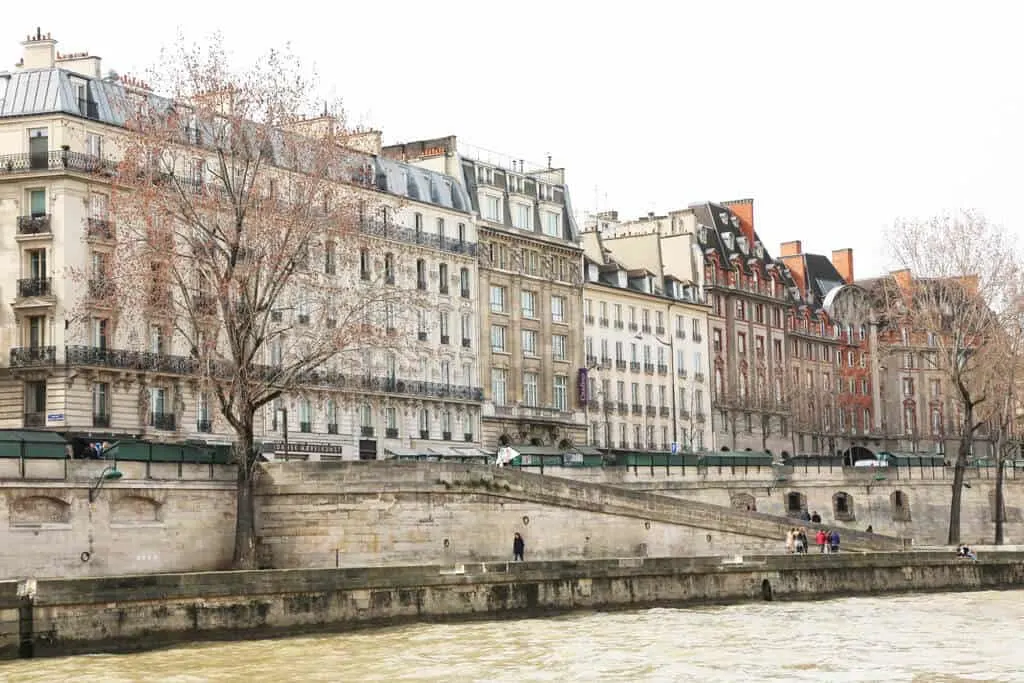 The Seine River is the most beautiful avenue in Paris and a trip to the City of Light cannot be complete without a walk along its banks. Starting from Notre Dame, on the right bank, head west and admire the city' beautiful architecture with its quintessential Parisian Roofs, the famous "bouquinistes" but also some of the city's main sights and famous landmarks like the Louvre, Les Invalides or the Eiffel Tower.
It's classic Paris and a Paris walk that will give you the chance to see the incredible bridges that cross the river such as Pont Alexandre III, Pont Des Arts, Pont de l'Alma, and Pont Neuf. And if you don't fancy walking all the back to where you started on the left bank, hop on board a Seine River Cruise and take in the sights from the water level. Or grab a meal as you do on a dinner cruise!
Learn About the History of Paris at Ile De La Cité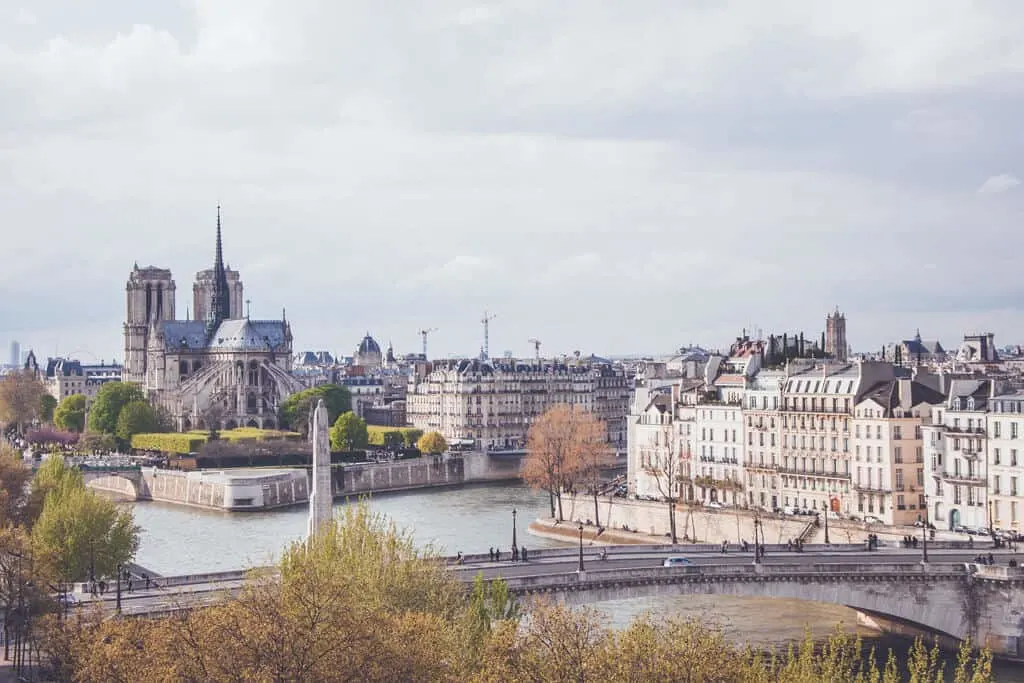 Ile de la Cité, in Paris 4, is the perfect place to learn about the fascinating history of Paris. This is the Seine's most famous island and one of the oldest settlements in Paris. Learn about Gallo-Roman city of Lutetia and see some of its most interesting remains at Crypte Archeologique. Back to the surface, travel to the Middle Ages by visiting the Cathedral of Notre Dame de Paris, Conciergerie's magnificent medieval halls or Sainte Chapelle's amazing stain glass.
.
Visit The Louvre Museum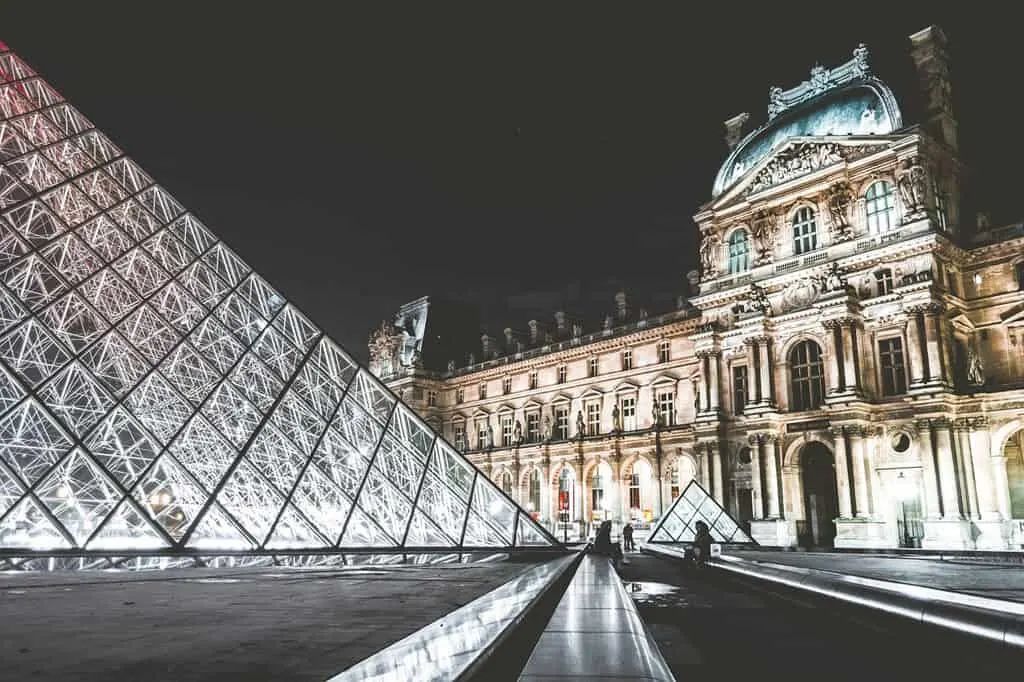 Even if you are in Paris only for the weekend, block a couple of hours in your agenda to visit one of the best art museums in the world (which also happens to be the most famous Paris museum too!) The Louvre Museum has a central location in Paris and hosts artwork from across history including Western art from the medieval period to 1848, formative works from the civilizations of the ancient world, and works of Islamic art so there is something for every taste.
Some of the Louvre's most famous works include Mona Lisa, the Seated Scribe, The Winged Victory of Samothrace or Venus de Milo, just to name a few. But visiting one of the biggest museums in the world spontaneously can be a painful experience so a little bit of planning and a cheat sheet of things to see is always a good idea. Check out our Guide to Visiting the Louvre Museum for the best time to go, Louvre artwork and our best tips.
RELATED: If you are a fan of museums, you'll be in your element in Paris. Consider purchasing the Paris Museum Pass or the Paris City Pass / Paris Pass and don't miss the impressionist art at the Musee d'Orsay; Modern Art at the Museum of Modern Art and for the history buffs, don't miss the Army Museum (Musée de l'Armée). They are some of the best museums in Paris but be sure to check for closings on Mondays.
.
Explore the Covered Passages of Paris
The covered passages of Paris are a beautiful combination of shopping and architecture with a unique and timeless charm. By the end of the XVIIIth century, town planners created a labyrinth of commercial covered walkways across the city with nice stained glass ceilings, mosaic works and iron latticework, all bathed in natural light. Check out our favorite covered passages in Paris (with maps) and explore the covered passages by yourself for Paris 3 days.
.
Stroll Beautiful Le Marais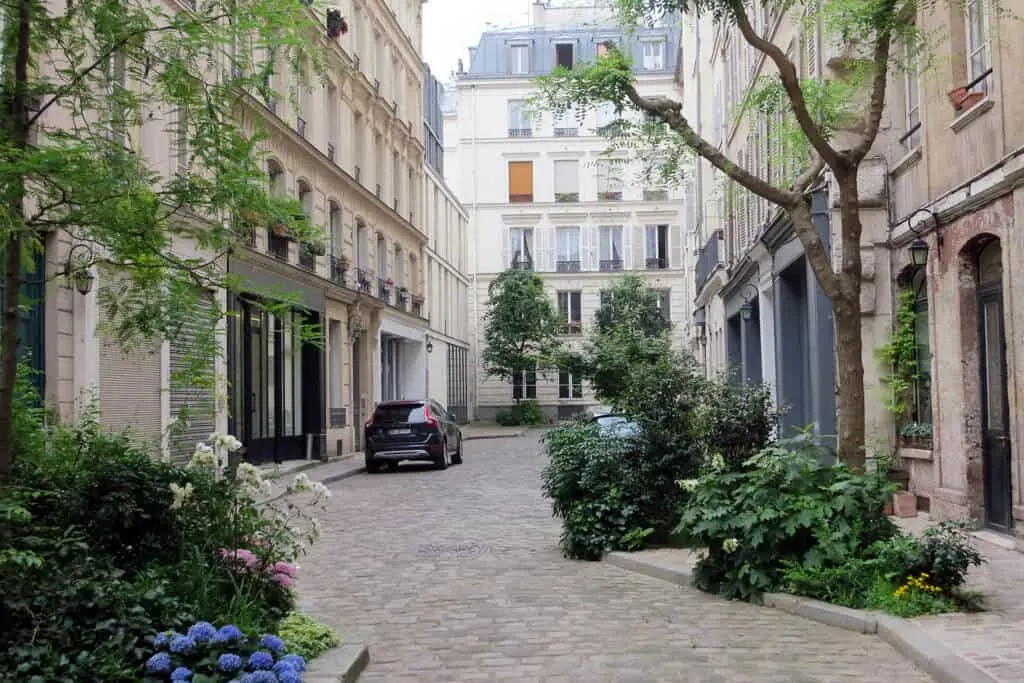 Le Marais (Paris 3 and Paris 4) is one of the most popular areas in Paris, especially known for its beautiful architecture, trendy art galleries and vintage shops.
A good starting point is Place des Vosges, one of the oldest and also the most beautiful squares in Paris. Then, go for a stroll in this charming historic quarter full of beautiful private mansions (hôtel particuliers) from the XVIIth and XVIIIth centuries, and some nice private museums like Picasso Museum.
This is also a good place to stop for a coffee and some people watching during your itinerary for Paris.
.
Eat your weight in Macarons (or other French Pastries)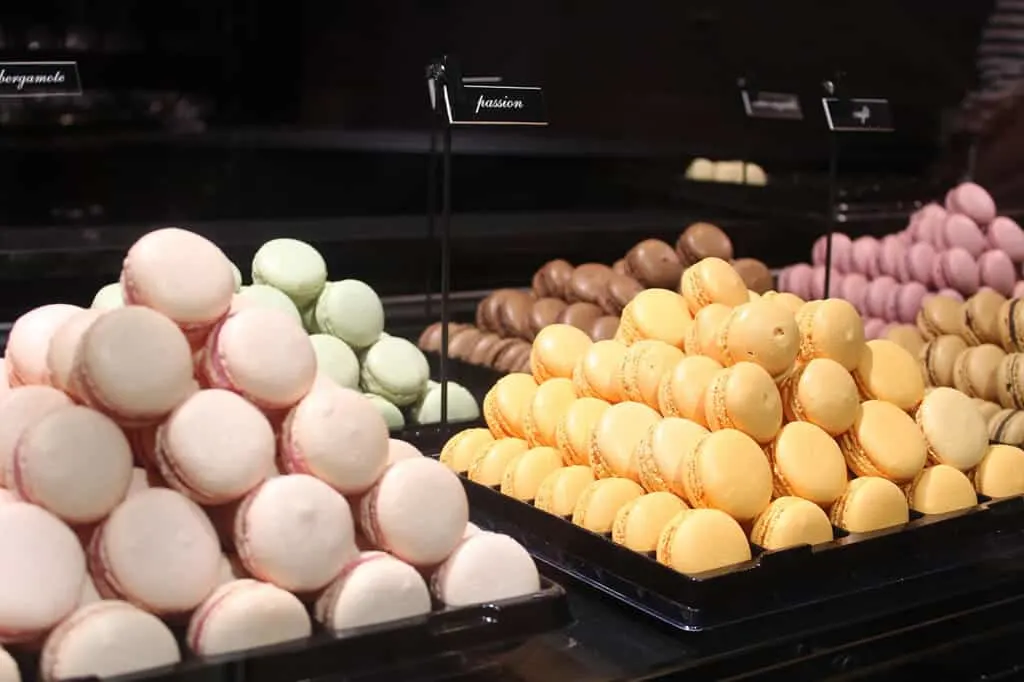 When in Paris, it is difficult to resist the temptation and stay away from all those pâtisserie's store windows, full of colorful macarons and other cute French pastries. Spoiler alert: they taste even better than they look!
Some popular names are Ladurée, Angelina or Pradier but we recommend going off the (pastries) beaten path and explore the anonymous pâtisseries: usually they are as good as the most famous ones but the half price!
A good area for a self-pastry tour is Saint-Germain / St Germain neighborhood in Paris 6.
.
Père Lachaise Cemetery (Cimetière du Père Lachaise)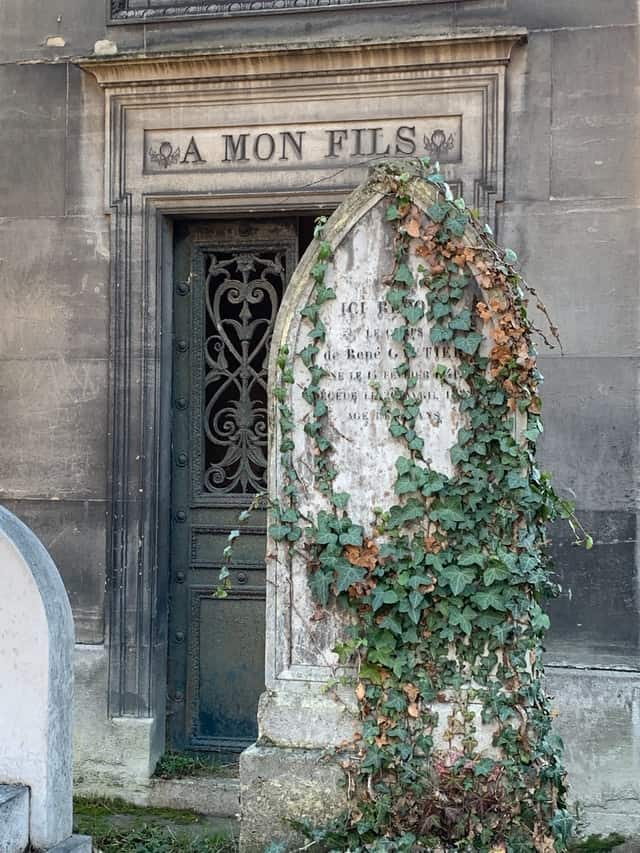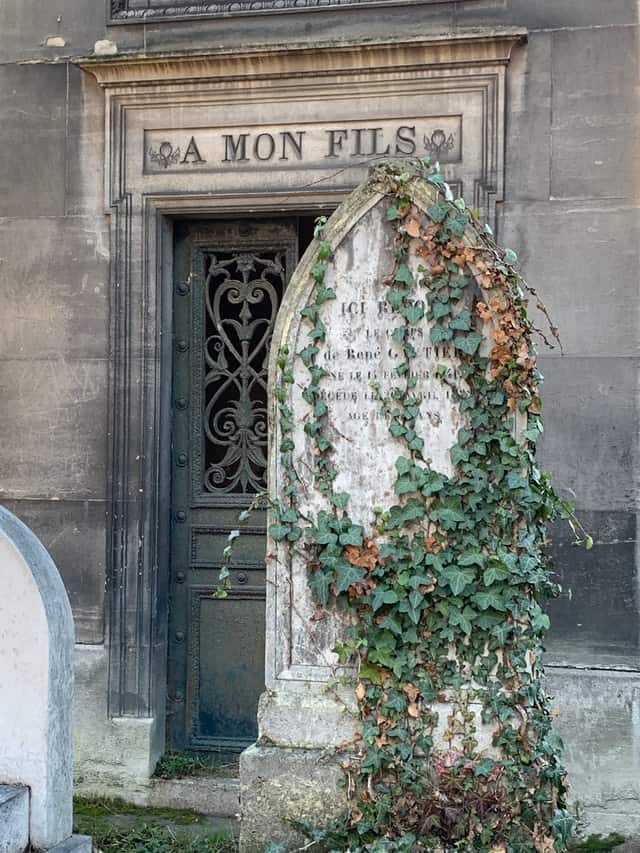 Pere Lachaise Cemetery is the largest cemetery in Paris, France. Located in the 20th arrondissement, it is home to the graves of Jim Morrison, Edith Piaf, Oscar Wilde (and many more famous people). With more than 3.5 million visitors annually, it is the most visited necropolis in the world.
Stroll the Parks in Paris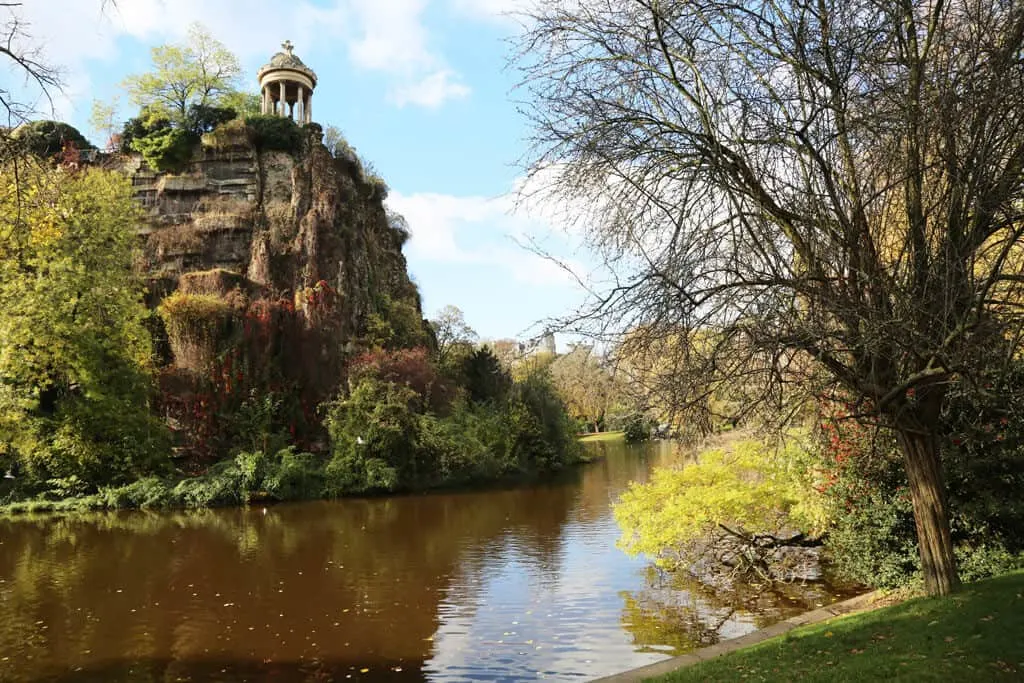 Paris is not only about history and great museums. The city has also beautiful parks and other green spaces and a stroll in a Parisian park is a great thing to do when the weather is nice. The most famous parks are Jardin du Luxembourg (Luxembourg Gardens) and Jardin des Tuileries (Tuileries Gardens) but we really encourage you to explore other lesser known (but very beautiful!) parks like Parc des Buttes Chaumont or Bois de Vincennes.
In addition, the Parisian parks are a great opportunity to see a glimpse of local life. It is common to see Parisians running around the park, playing pétanque or enjoying a picnic with their friends on the grass. Don't miss adding an open green space to your Paris 3 day itinerary!
.
Explore other lesser-known districts of Paris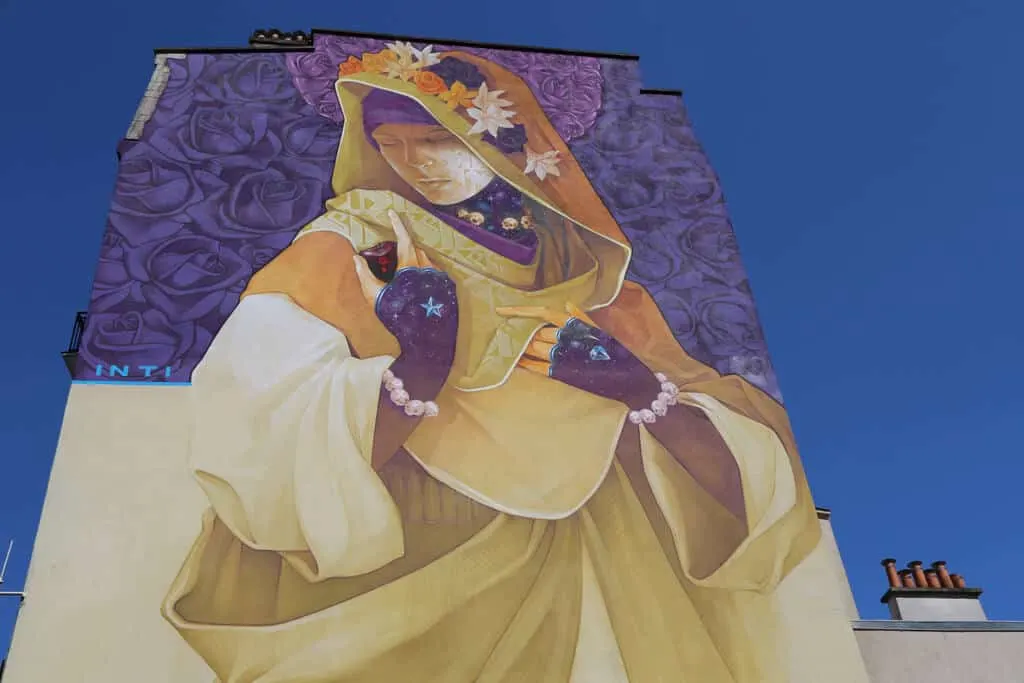 More than simple divisions, the 20 arrondissements of Paris have their own character and charm. They all tell locals and first time visitors alike different stories about Paris. The most known districts of Paris are Paris 1, Paris 4, Paris 5 (also known as the Latin Quarter) and Paris 6 but we really encourage you to go out of the main tourist area and visit the lesser known arrondissements of Paris. Paris 13, for example, has great Street Art.
Paris 10 is the district of Canal Saint-Martin and it is also a cool place to hang around for a drink, vintage shopping or a picnic at night. Paris 6 is home to the beautiful area of Saint Germain. Finally, Paris 20 is becoming very trendy, with a young population and some cool bars – perfect to include on any Paris travel itinerary.
.
Enjoy A Night of Fun at a Parisian Cabaret (or the Opera!)
For more than a century, cabarets and dinner shows have been an essential part of the Parisian night scene. Today, French cabarets are a very popular option for special dates like birthdays, anniversaries, bachelor parties, or just for fun! There is a stage for the show and the audience is sitting at tables (often dining or drinking) watching the performance being introduced by a master of ceremonies.
It's one of our top things to do in Paris and we recommend you check out our Paris travel blogs post about the best Cabarets in Paris, to pick your favorite one to add to your Paris itinerary.
Or for something a little more refined and romantic, head to the Opera Garnier – the inspiration for the Phantom of the Opera. If there are no shows on during your visit, or just want to wander around this magnificent theater, grab skiptheline tickets for self-guided tour.
.
Enjoy Paris from the Top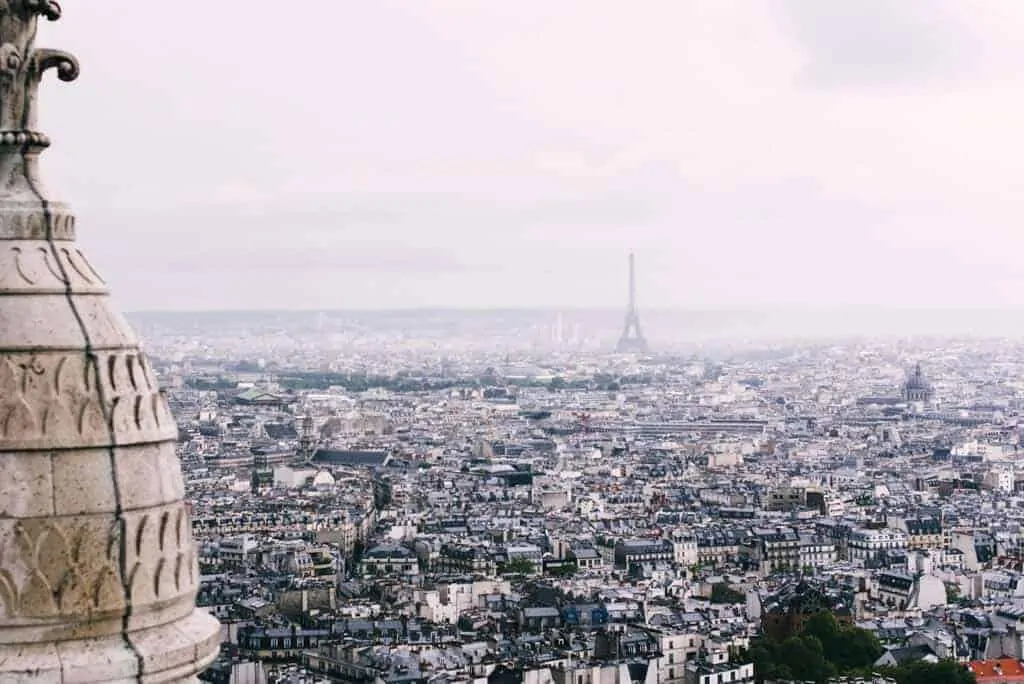 Three days in Paris may only seem like a short amount of time but don't leave without seeing the city from the top, especially at sunset or at night. Climb the stairs of Paris' most iconic monuments for unique views of the city.
There are many options, being Eiffel Tower, Arc de Triomphe, Sacré Coeur (Basilica of the Sacred Heart of Paris / Sacre Coeur) or Notre Dame Cathedral Towers complete with their beautiful stained glass windows are the most popular ones. Also, the hills of the city (Butte de Montmartre, Parc Buttes Chaumont or Parc de Belleville) offer great views of Paris totally for free.
Finally, there are some cool rooftop bars where you can drink your favorite cocktail with the best views. Some good addresses are Peninsula Hotel Rooftop, Hotel Raphael Rooftop, Centre Pompidou or Galleries Lafayette rooftop. And if they're not enough, click here for more Hidden Gems in Paris!)
RELATED: Firsttime visitors who are looking for the best spots to photograph the Eiffel Tower shouldn't miss the champs de mars (park in front of the Eiffel Tower), the Place de la Concorde, Trocadero Square, the 56th floor of Montparnasse and the famous shopping strip of the Champs Elysée.
.
Where to Eat During 3 Days in Paris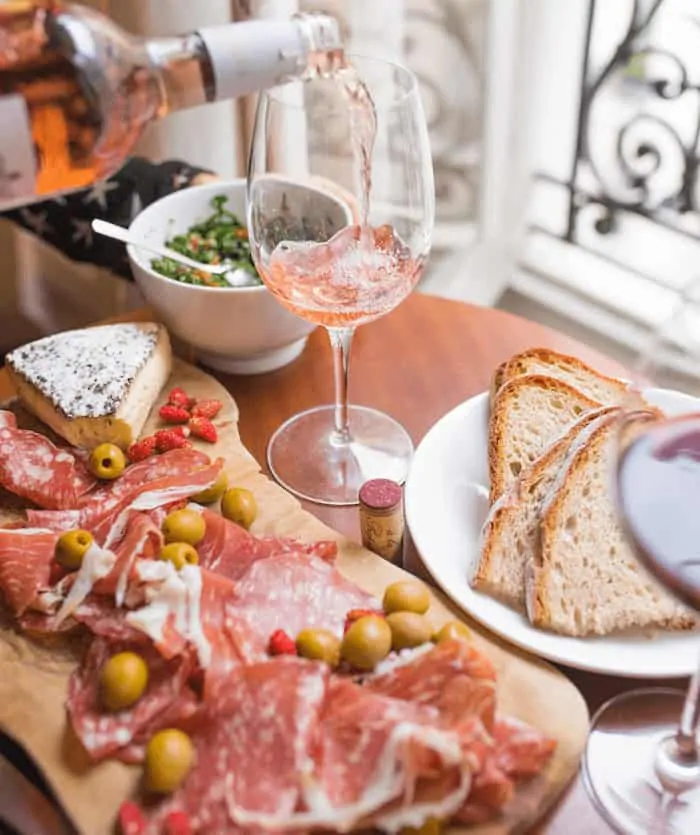 French Gastronomy is included on Unesco's Intangible Heritage and we are happy to tell you that Paris is one of the best places to enjoy it. From starred restaurants to modest brasseries or the city's incredible street food scene, there is something for every taste and budget during your three days in Paris. Spend the afternoon indulging your foodie fantasies – you won't regret it!
Au Pied De Cochon – Opened since 1947 this is a mythical brasserie in the heart of Les Halles. Its owners propose a traditional and friendly atmosphere with really good cuisine from all corners of the country. Their hearty specialties include pork but also seafood, salads or escargots.
Au pied de Cochon is open every day 24h /24 and it is located at 6, rue Coquillière Paris 1
Les Ombres – This is a really beautiful restaurant located on the roof of Quai Branly Museum and proposing a panoramic view of Paris, with the Eiffel Tower in the foreground. The restaurant offers a contemporary, with colorful dishes and audacious combinations, like their scallops with celery muslin/hazelnut, orange, dandelion and pearl juice.
Les Ombres is located at 27 Quai Branly, 75007 Paris and it is opened every day from 12 to 2.15 pm and from 7 to 10.15pm
A Night Picnic by the Parisian Canals – When the weather is nice, a cool dinner option is a picnic along the Parisian canal banks (can be done on the cheap too which is perfect if you're saving money!). Picnicking in Paris is an art, and a Parisian picnic basket usually includes products like a fresh baguette, salmon, cheese, pasta salads and homemade cakes. It is also common to bring some music and candles, without forgetting a good bottle of rouge (red wine) or rosé if the weather is too hot. You could even have your own little wine tasting session with a homemade cheese board! The most popular spots for night picnics are Canal Saint-Martin and Canal de la Villette.
RELATED: If you'd like to know how to order the perfect French baguette, take a peek at our guide to 70 Basic French Words and Phrases Perfect for Travel.
Where to Stay in Paris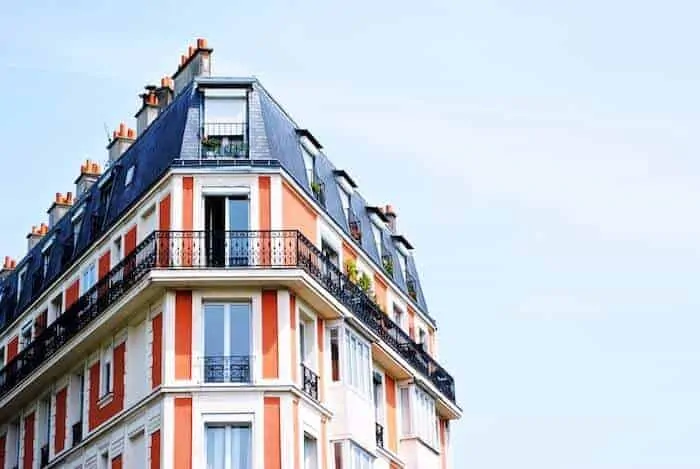 .
Essential Visitor Info – The Best Way to See Paris in Three days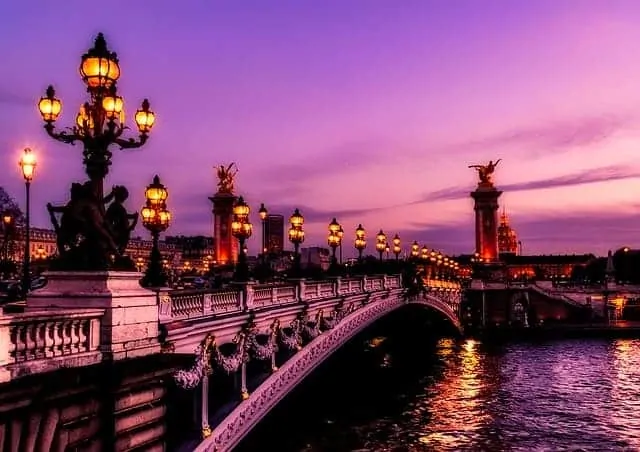 The Best Time To Visit Paris
High Season in Paris goes from 1st April to 31st October plus other periods like Christmas, New Year's Eve and Saint Valentine's Day. This means higher prices, and more crowds. If you are traveling on a budget, we suggest visiting Paris out of these dates.
If your main priority is to have a good weather, then come to Paris from mid-May to mid-November.
We always suggest the end of October to mid-November as a great time to visit Paris because the crowds are gone, the weather is still sunny and the autumn colors of the trees are gorgeous, especially in the parks.
We also recommend avoiding August where possible, as this in when the Parisians typically take a holiday – and so whilst all the touristy stuff will still be open, the small cafes, boulangeries and patisseries will be closed meaning you could loose a bit of the local's touch during your stay.
How To Get There & How to Get Around Paris France
Paris is well connected to most of the main airports in the world. Also, the city has direct train connections with many European cities like London, Amsterdam, Brussels or Frankfurt. The advantage of traveling via the train station is that you arrive directly to the city center.
If you are arriving in Paris by plane into Charles de Gaulle, there are many ways to get from the airport to the city being the most popular ones the RER B (10.30€), Taxi G7 (24 hours a day, 50€ to 70€) or airport shuttles like Le Bus Direct (12€ to 21€ depending on the route).
Paris is a great city to walk and a lot of people will enjoy their tour of Paris more when they explore on foot. You can also use the local public transportation and the T+ ticket (1.90€) can be used to travel by metro, train, buses, and tram. There are also metro stations everywhere so the Paris metro is very easy to navigate.
In addition, the city has more than 700km of cycling paths and Paris by bike is a fun way to explore Paris. Velib also provides more than 18.000 (mechanical and electrical) bikes to hire available across the city, with interactive and easy to use terminals. Bikes are free for the first 30 minutes, paying 1€ (or 2€ for electrical bikes) for each additional half hour.
Final Paris Travel Tips: What To Know Before You Go:
Whilst we have covered what to do in Paris in 3 days, where to stay in Paris, how to get around Paris and the best time to visit Paris – we also have a few final Paris travel tips that we think will help you put the finishing touches to your trip:
Go for more than a weekend. Now, I know this is the absolute opposite of this post, but there is so much to see and do in Paris that if you can give it more than a 3 day stay, please do!
Stay somewhere Central – even if it is a touch more expensive, you could end up saving more on public transport over the course of a few days.
We mentioned it above, but if you are planning on hitting up quite a few museums be sure to purchase a Paris Museum Pass – it will save you heaps of money over 2, 4 or 6 days.
Be prepared to Dine late – Parisians like to eat dinner late which can mean two things – you wait until late to eat like a local surrounded by locals, or if you are not a night out, head out early and take advantage of early bird plat de jour offers around the town!
Take the Usual Precautions when it comes to your personal safety: Paris is notorious for pickpockets (and other travel scams) but remember to keep your belongings secure and a critical eye around you and should be fine.
Stick to the Metro & public transport: Cabs can be expensive, and Uber isn't always reliable. The metro and bus system is safe, clean and cheap.
Get Skip The Line tickets for major attractions – if you are short on time you don't want to waste it in a queue! and
If you'd like a more convenient option to hit all of the big sights and main attractions and create your own perfect itinerary, be sure to get tickets for the Hop On Hop Off Bus.
So there you have it – hopefully, this Paris travel blog has given you enough travel inspiration & travel tips to help you plan your perfect Paris Itinerary (or simply help plan your trip to Paris if you are staying longer, i.e a week in Paris). We also hope we have given you a great list of what to do in Paris to make sure you have all the help you need when travel planning your time in Paris to get the most from your visit. Don't forget to let me know your own highlights once you're back!

Oh, and if you enjoyed reading this Paris travel guide and suggested itinerary please share on Facebook, tweet or pin – I'd really appreciate it! Click the P in the share bar for full size images!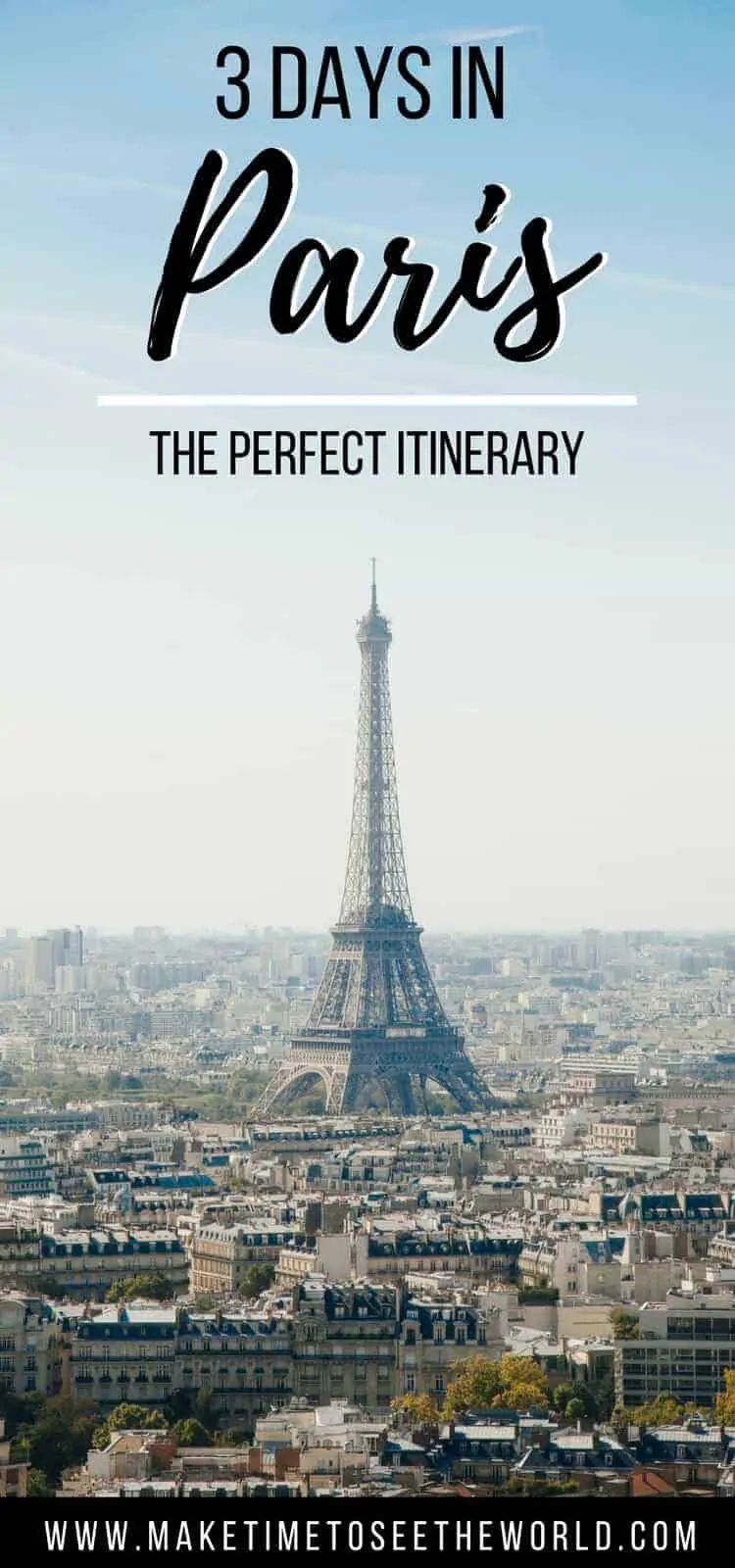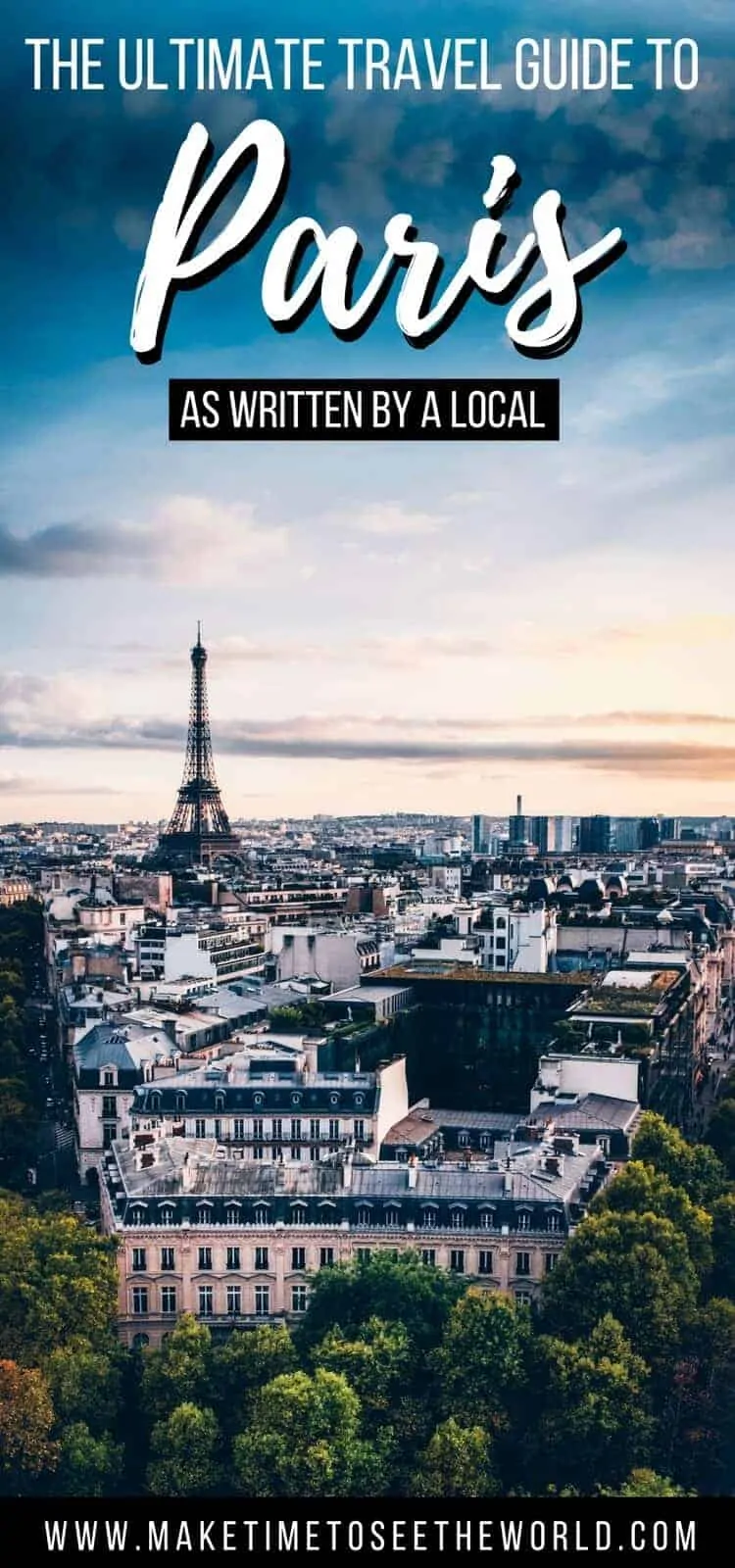 And if you liked this guide to the perfect 3day Paris Itinerary, take a look at the other recent posts, packing tips, travel accessories, travel resources, travel guides, ultimate guides and packing lists in this series:
Hi There! Thanks for reading our travel guide to The Perfect Paris Itinerary for 3 Days in Paris (inc. Where to Stay & What to Eat!). I just wanted to let you know that this post contains affiliate links, which means if you purchase something after clicking a link, I may get a small commission – which is at absolutely no cost to you. If you enjoyed this article and are going to be searching for some of the things I mention anyway, I would love it if you could click through from the links above & thank you in advance! Read my full Disclosure here.
And Thank you for reading the MakeTimeToSeeTheWorld Travel Bloggers posts.