So you've already climbed the hill at Montmarte to watch the sunset from the Sacre Couer, had a picnic in (one of the many) parks, taken a river cruise on the Seine, got cultured at one of a hundred museums, learned a bit of French, enjoyed a cocktail at one of the rooftop bars and channeled a little old Bohemia at the Moulin Rouge; and you're feeling pretty pleased with yourself, but you KNOW there has got to be some incredible day trips from Paris that are going to make your trip so much better. And you are absolutely right.
From culinary trips to palaces, countrysides to castles, we've listed the best day trips from Paris, whatever your interests and to suit every type of traveler. So what are you waiting for – scroll down now!
(And if you have missed a few of those 'you haven't been to Paris unless you have done these' top Parisien activities – like the ones listed at the top of this post – hop on over to our fantastic itinerary for 3 days in Paris. It's written by a local so you know it will have all the best bits – and even some insider spots you won't find on the usual lists! Plus our Essential Paris Travel Tips to Know Before You Go. Oh and if you are on a budget – check out our guide to the top 20 FREE things to do in Paris so you can save some cash for these fantastic Paris day trips!)
Or if you're just after some inspiration, these 30 Movies Set in Paris can whisk you away to the City of Light straight from your couch!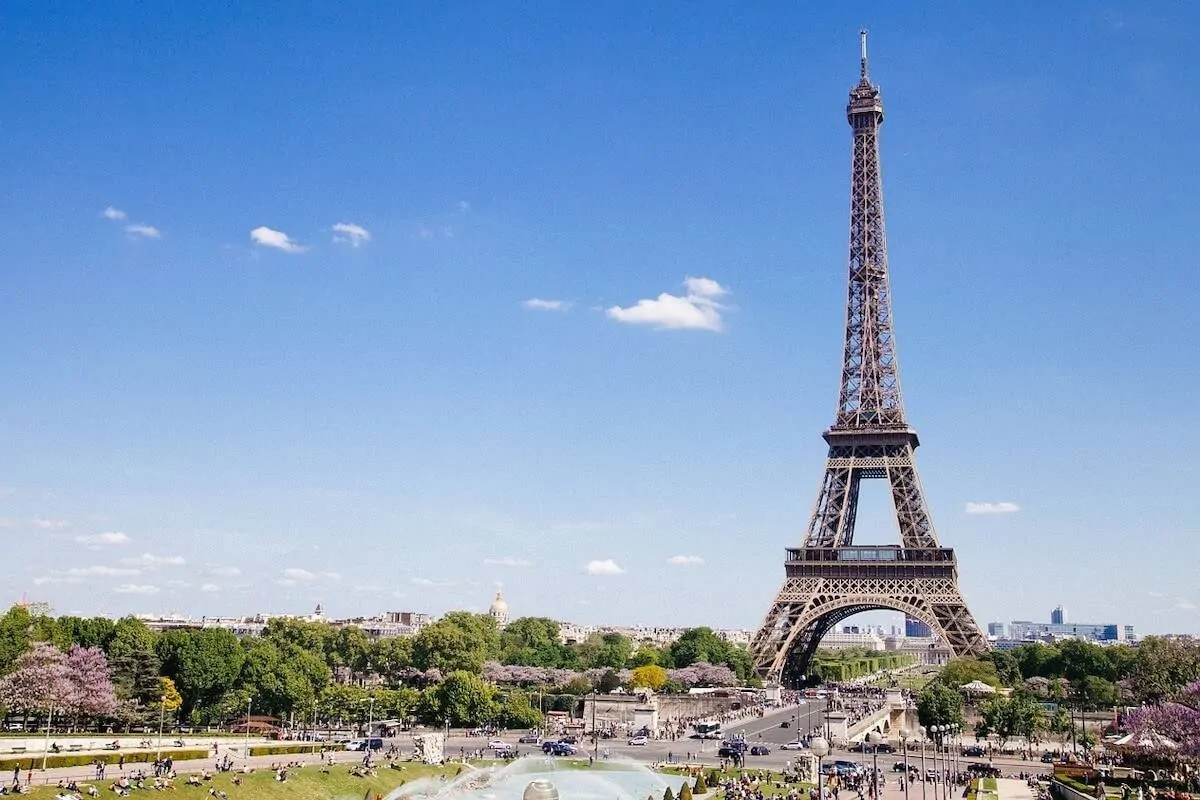 Disclaimer: This post contains affiliate links. This means that if you decide to book through any of these links I get a small commission at absolutely no cost to you. And even better – the tour operators offer a best-price guarantee so you know that you're getting the best Day trips from Paris for the best price in what can be an expensive destination!
The Best Day Trips from Paris for Castle Lovers
Mont Saint Michel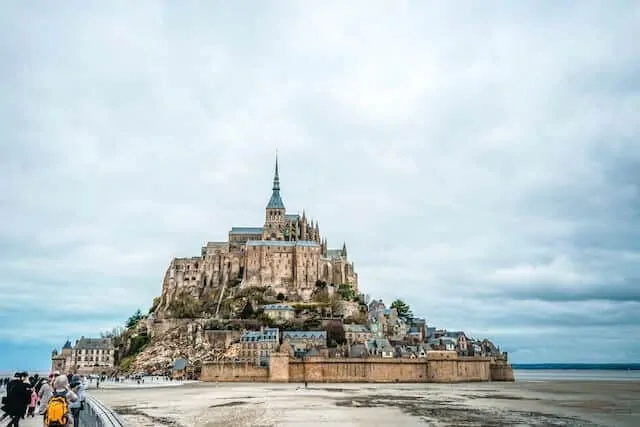 RATED: ★★★★½ (4.5/5)
Enjoy a day exploring this UNESCO world Heritage-listed site, where you will experience a guided tour and take in breath-taking views from this hilltop Benedictine abbey. With free time to explore the abbey and gift shops, along with lunch, this trip also includes a pre-booked coach to take you to and Paris. test

.
Palace of Versailles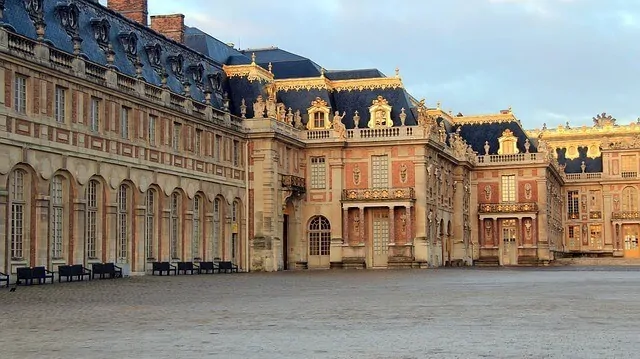 RATED: ★★★★ (4.2/5)
Forget about queuing for this popular tourist attraction with this skip the line ticket. Enjoy half a day exploring the historic Palace of Versailles (one of the most famous landmarks outside Paris) with an audio guided tour to help you discover the palace and gardens at your own pace. Included within your ticket is a hotel transfer for a truly relaxing day out.

.
Loire Valley Castles Tour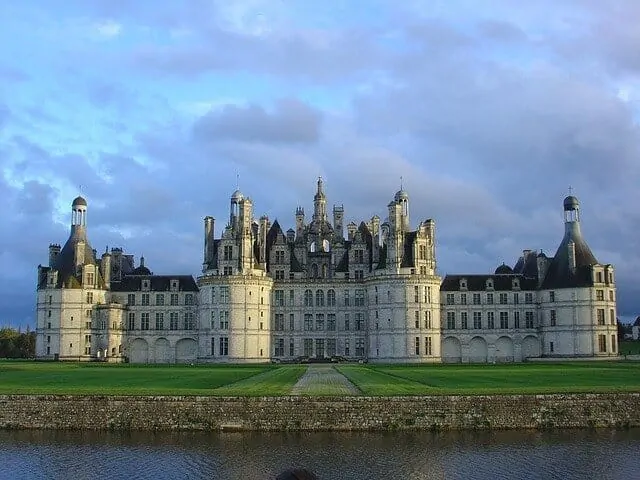 RATED: ★★★★½ (4.5/5)
Enjoy a full day exploring two of the Loire Valley's most famous castles, Chenonceau Castle and Chateau de Chambord. Your tours will be hosted by an experienced guide who will be able to offer you an insight into these historic French buildings. Also included within your day tour is a hotel pickup, skip the line tickets and wine tastings at both castles.

.
Chateaux de Fontainebleau and Vaux le Vicomte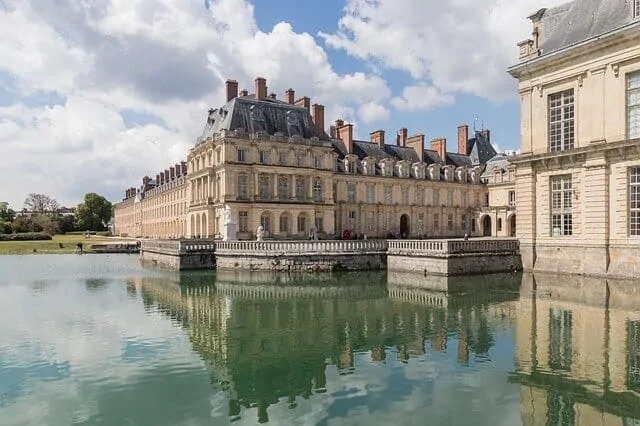 RATED: ★★★★½ (4.5/5)
For all of you who consider yourselves a connoisseur when it comes to historical French Chateaux's, you will not want to miss out on this day trip to these two homes of the French aristocracy. During your day, you will travel from your hotel in Paris to Château Vaux le Vicomte, inspired by the Palace of Versailles and Château de Fontainebleau, a UNESCO World Heritage site.

.
Monet House Tour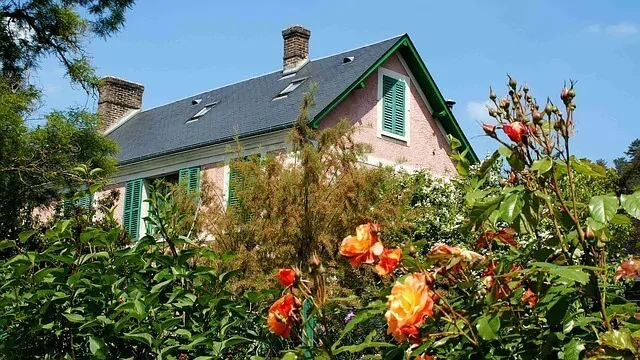 RATED: ★★★★½ (4.5/5)
With a pickup from central Paris to Giverny, art lovers will relish this once in a lifetime opportunity to explore the home of Claude Monet. Immerse yourself in the gardens that inspired the world-famous French Impressionist painter and the water lily pond, featured in his famous masterpieces. test

.
The Best Day Trips from Paris for Families
Disneyland Paris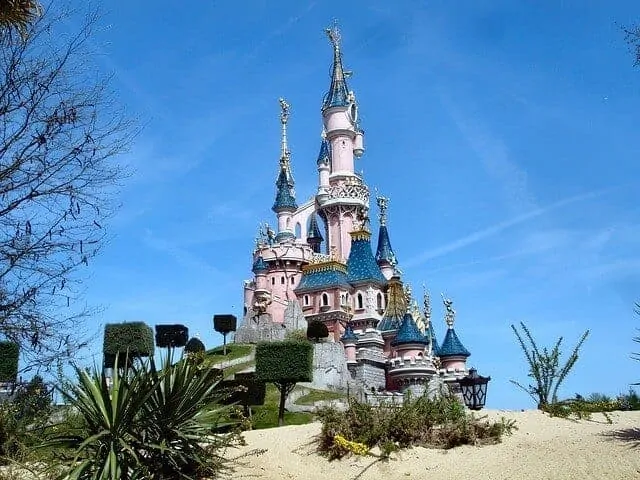 RATED: ★★★★½ (4.6/5)
This bestselling day trip is not one to be missed during your break to Paris. Meet all your favorite Disney characters and enjoy endless fun on the many rides across the parks five magical lands. This flexi day ticket also grants you access to the Walt Disney Studios for a fun-filled day of Disney magic. And it's not just for the little kids! Big kids can have just as much fun (if not more!) than the little ones!

.
La Vallée Village Shopping Outlet
RATED: ★★★★ (4/5)
No trip to Paris is complete without a shopping trip at La Vallée Village, with a luxury mini-coach transport to and from your Paris hotel to keep your feet well-rested. This outlet shopping destination is the perfect place to pick up discounted designer pieces from brands including Michale Kors, Givenchy and Calvin Klein.

.
The Best Day Trips from Paris for Lovers of Food & Wine
Wine trip to Champagne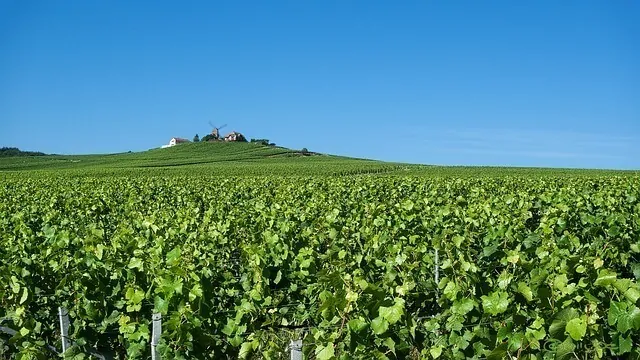 RATED: ★★★★★ (5/5)
For all of you who love a bit of bubbly, this is the day trip for you! With a hotel transfer for a tour and tasting at a world-famous winery, including Moet & Chandon, Mumm or Veuve Clicquot, you will also enjoy comparing the wines at two additional wine estates, along with lunch and the opportunity to explore the birthplace of Champagne at Hautvillers.

.
Loire Wine Tour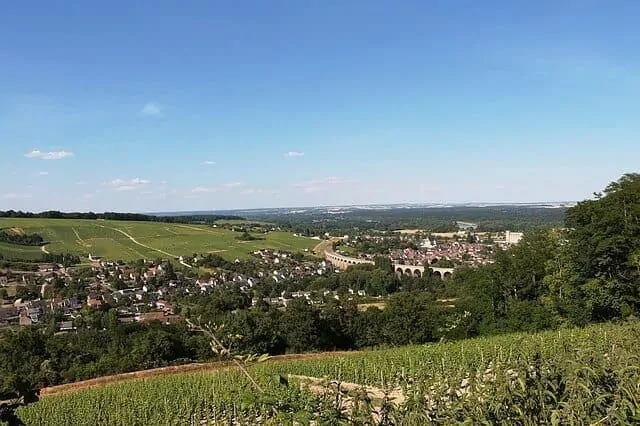 RATED: ★★★★★ (5/5)
Spend a day like no other tasting the famous wines of the Loire Valley. On this small group tour, your ticket will include transport to and from your Paris hotel, a guide and lunch in one of the Loire's historic wine caves accompanied by a selection of some of the regions finest wines.

.
The Best Day Trips from Paris for WWII History
Normandy D-Day Beaches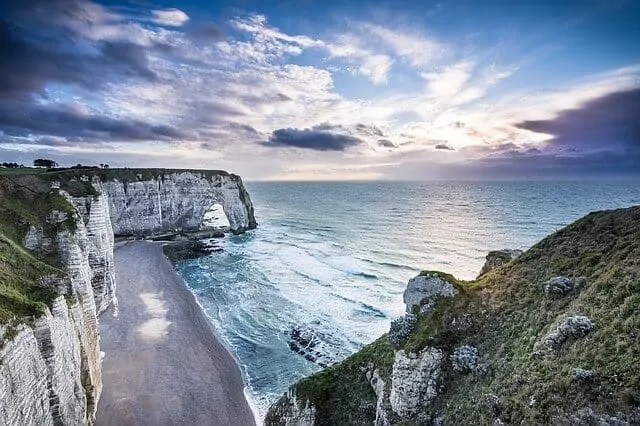 RATED: ★★★★½ (4.5/5)
Included within this tour is transport from your Paris hotel and lunch, allowing you to make the most of this moving day trip to the WWII D-Day landing beaches. You will also visit the Caen Memorial Museum, the American Cemetery in Saint Laurent and a selection of other historical sites.

.
WWI Somme Battlefields Day Trip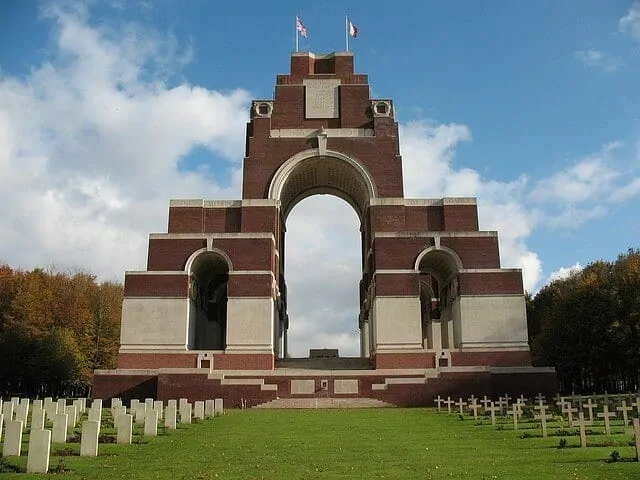 RATED: ★★★★★ (5/5)
A day trip to the Somme battlefields is an unforgettable experience during your break to Paris. Take a tour with a personal group guide who will help your better understand the bloodiest battle of WWI. As part of your trip you will visit the Cathedral of Amiens, the remains of the Lochnagar Crater, the trenches at the Newfoundland Memorial in Beaumont-Hamel, WWI war graves and the Great War Museum.

.
Battle of Arras & Vimy Ridge Day Tour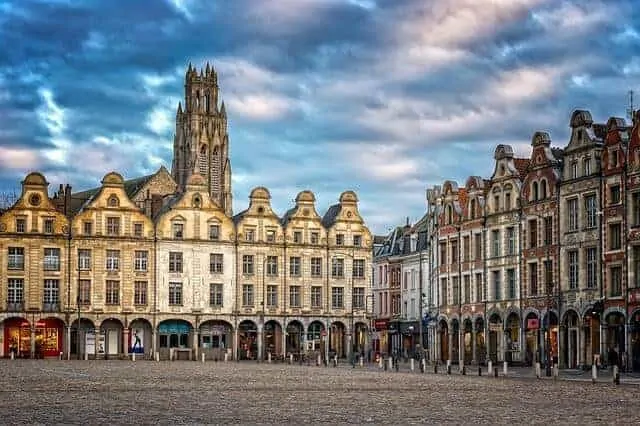 RATED: ★★★★½ (4.8/5)
This full day tour with pickup from your Paris hotel, allows for a day remember those who fought in the First World War at the battlefields and memorials along the Western Front. Your tour guide will be there with you throughout your day to help you explore the historical sights of the Canadian Memorial Park at Vimy and the historical town of Arras.

.
The Best Day Trips from Paris to explore more of France
Burgundy Day Trip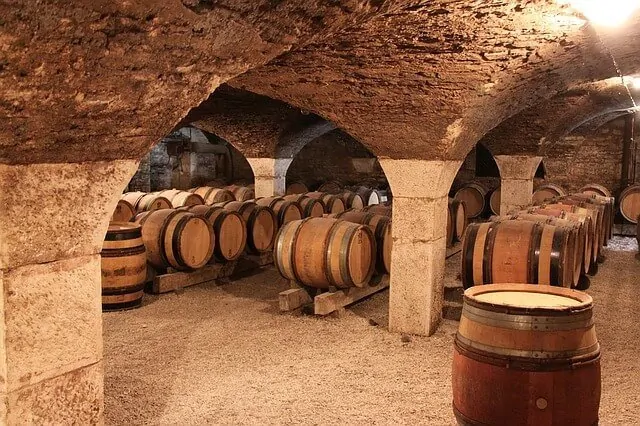 RATED: ★★★½ (3.5/5)
This full-day tour to Burgundy is a wonderful opportunity to learn about its history and see the sites of this region, along with a chance to sample many of its renowned wines, including a tour a Chablis vineyard and lunch at a Michelin-star restaurant.

.
Avignon and Provence Day Trip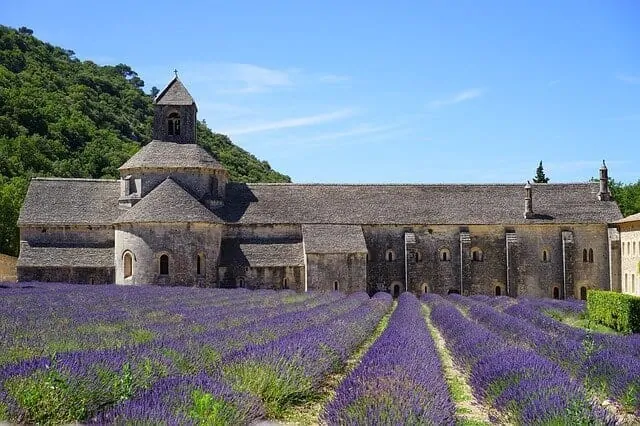 RATED: ★★★★½ (4.5/5)
With the high-speed TGV train you can head south to Provence for a day trip soaking up the sun. Known as one of France's most loved regions, you will enjoy a guided tour of some famous local attractions including the Popes' Palace in Avignon, the historical St Rémy de Provence and the Pont du Gard, along with a delicious lunch for your chance to sample some local cuisine.

.
The Best Day Trips from Paris to explore other countries!
Bruges Full-Day Trip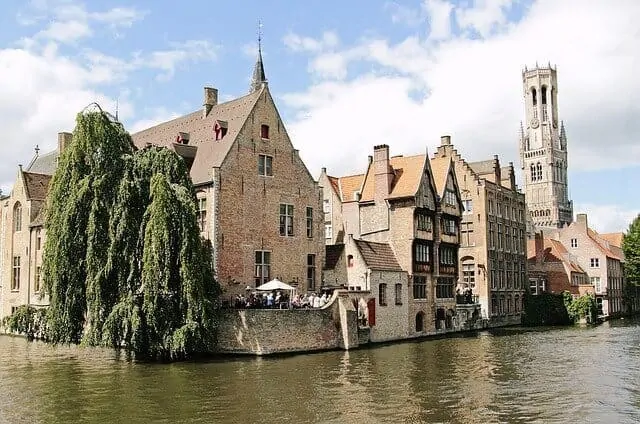 RATED: ★★★★ (4.1/5)
Be wowed by the medieval town of Bruges with its spectacular gothic buildings. Catch a pickup right from your hotel door in Paris and enjoy a full day with a guide exploring the many historical sites this town has to offer, including the monastery of Le Béguinage, the Basilica of the Holy Blood, the huge belfry of Notre Dame and a picturesque canal cruise.

.
London Day Trip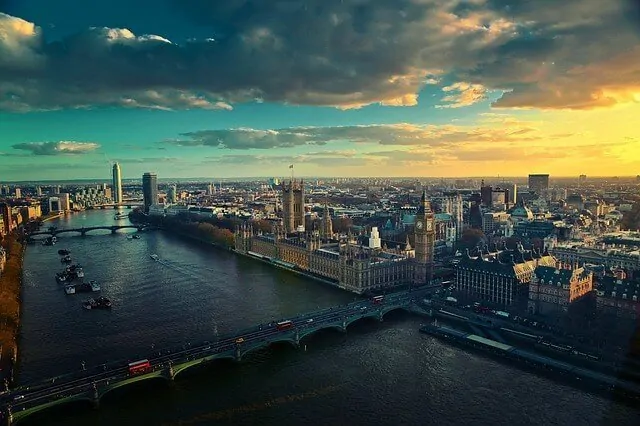 RATED: ★★★★½ (4.8/5)
Traveling by Eurostar you will see London's top tourist attractions on this full day (16 hour) tour. With an open-air bus tour to help you get your bearings, followed by a relaxing cruise on the Thames, you'll then have time to explore at your own pace armed with a map of the city.
You decide where you want to go and are free to include Big Ben, the London Eye, Buckingham Palace, Tower of London, several museums and so much more. And if none of those tickle your fancy why not spend some money on Oxford Street or at Convent Garden; or take in a Matinee show in the Theater district – the possibilities are endless. Just don't forget your passport!


RELATED –
Looking to extend your stay in London? Our guide to
48 hours in London
including things to do, where to stay and what to eat has everything you need to plan your trip.
Has this guide helped you decide on your perfect day trip from Paris? We hope so! Let us know your favorites in the comments below.
If you can't decide, why not splash out and book more than one. We promise you won't be disappointed.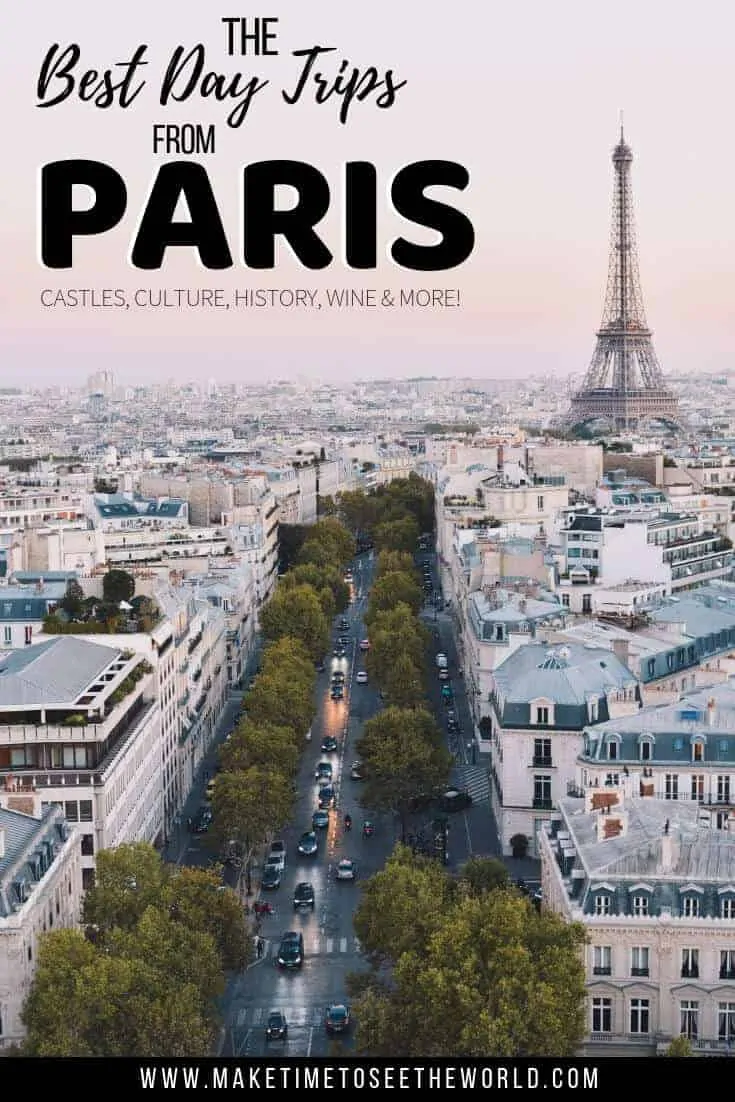 READY MORE TRAVEL INSPIRATION? YOU MIGHT BE INTERESTED IN THESE ARTICLES AND RELATED POSTS:
Hi There! Thanks for reading my Paris travel blog packed full of travel tips and in this post the ultimate guide to The Best Day Trips from Paris! (That are Totally worth the $$$) I just wanted to let you know that this travel guide contains affiliate links, which means if you purchase something after clicking a link, I may get a small commission – which is at absolutely no cost to you. If you enjoyed this article and are going to be searching for some of the things I mention anyway, I would love it if you could click through from the links above & thank you in advance! Read my full Disclosure here. And thank you for reading the MakeTimeToSeeTheWorld Travel Blog.