If you are wondering when is the best time to go to Iceland, you're not alone. Visiting Iceland has been a bucket list destination for thousands of people since it's emergence at the top of Lonely Planets Top Places to Visit list in 2012. But it's not cheap and it's not somewhere you go on a whim.
In planning your trip, it is totally understandable that you want to visit Iceland at the right time to make sure you see and experience everything that is on your list. And that's why we've put together this guide – it's a month by month breakdown of the best time to visit Iceland depending on your interests and weather conditions.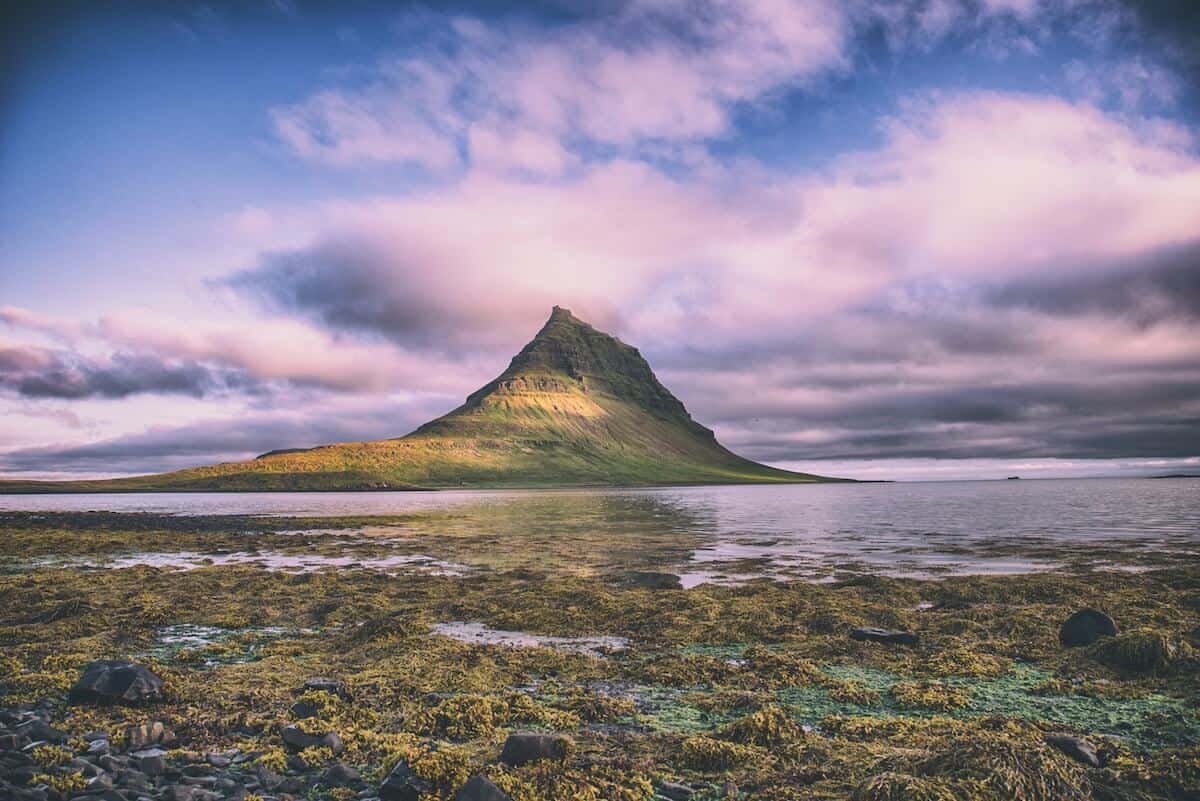 Disclaimer: Almost all posts on this site contain Affiliate links, and this one about the best time to visit Iceland is no different. This means that if you click on any of the links in this post (and make a purchase) I may receive a small commission at absolutely no cost to you. Each post is carefully crafted to (hopefully!) answer all your questions and recommendations are made where we believe they will improve your trip and help with your planning. As such we thank you in advance should you decide to click & buy. Read my full Disclosure here.
Updated Guidelines for visiting Iceland (July 2020)
Iceland is open to tourists again! From June 15 2020, Iceland reopened it's borders to Schengen and European Countries on the proviso that arrivals agree to take a COVID19 test at the airport or enter a mandatory 14-day quarantine period.
As of 1 July the test costs $100USD and is paid for by the visitor, and the list of 'welcome to visit countries' has increased by 15. (Be sure to check with your own government if travel is permitted prior to booking a flight)
Visitors must register their intent to travel, and provide a confirmed address for their first night in Iceland. On arrival, visitors are tested and instructed to wait at their named accommodation until the results come through (which will be the evening of your arrival day or the following day).
If your result is negative you are free to enjoy Iceland (and without the usual crowds means it is an incredible time to visit Iceland!); however, there is a risk. If your test is positive – or the results of anyone within 2 rows of your seat on the plane is positive – you must quarantine yourself for 14 days.

Best Time To Visit Iceland: A Guide to Visiting Iceland in Winter (December-February)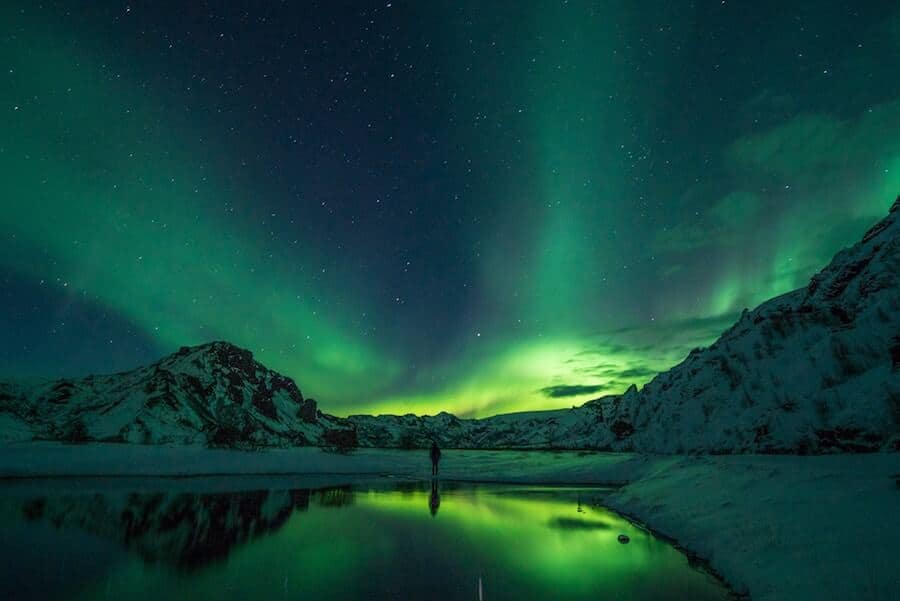 If visiting Iceland in Winter, expect short days, cold (but not as cold as you would think) temperatures, a blanket of snow and a high probability of being able to see the aurora borealis (the northern lights).
During the winter months there are limited daylight hours – and on the winter solstice (around 21 December each year) there is as little as 3 hours of daylight! This is great for those on the hunt for the northern lights, and provides a 'golden hour' effect for the whole time the sun is in the sky. (It's also why winter is the best time to visit Iceland for Northern Lights 2021)
When it comes to travel around the country in winter, visitors may find smaller and highlands roads impassible and driving conditions quite challenging, with weather patterns unpredictable.
For those who are not comfortable driving in these conditions, there are plenty of organised day tours available to help you see everything and enjoy those winter landscapes as much as possible during the low season.
Things to do in Iceland in Winter:
Glacier Hiking, Snowmobiling, Visit one of the Ice Caves, The Blue Lagoon, Chase the Northern Lights (book early, these tours sell out fast!) Hire a car & self drive the Golden Circle – the roads are well maintained on the 300km loop throughout the year, but there are tours running if you don't want to get behind the wheel yourself.
OUR TOP TIP: Pack Thermals! Make sure you have the right travel gear with our guide to what to pack for Iceland (a guide for every season) and be prepared for the winter weather.
FESTIVALS & EVENTS IN ICELAND WINTER: Celebrate the winter world and the end of a long period of Iceland winter at the Winter Lights Festival.
December
Hours of Daylight: 5 – 4.5
Average Low: -3ºC/27ºF
Average High: 2ºC/35ºF
January
Hours of Daylight: 4.5 – 7
Average Low: -3ºC/27ºF
Average High: 2ºC/35ºF
February
Hours of Daylight: 7 – 10
Average Low: -2ºC/28ºF
Average High: 3ºC/37ºF
</div>
,
RELATED –
Take a look at our
Iceland Bucket List Post
for a fantastic list of things to do (and off the beaten path alternatives) in this beautiful country.
Best Time to Go to Iceland: A Guide to Visiting Iceland in Spring (March – May)
If you are wondering when is the best time to visit Iceland, Spring might just be the answer. As the days get longer, the snow starts to melt revealing Iceland's lush green landscape for the first time each year. A contender for the best time to visit Iceland, Spring is shoulder season when prices are lower and tourists are fewer. But for that privilege, expect rain, wind and the occasional sunny day alongside moderate temperatures. (It's easy to see why Spring is one of the best times to visit Iceland, right?!)
You'll need a fleece and a rain jacket – and a good pair of waterproof shoes. But with that, there are plenty of opportunities to explore Iceland, gorgeous light for photography and opportunity to see the puffins returning to the Iceland coast between mid April and Mid August, and the lambing season in full swing. There is also a chance to see the Northern Lights until early April, and to experience the waterfalls in Iceland picking up in intensity as the ice melts into the streams and waterways.
Spring is a great time to drive Icelands ring road – not to be confused with the Golden Circle which only takes a few hours to circumnavigate. The Ring road is a 1300km loop that takes you through some of Iceland's most spectacular scenery and gives you a great overview of the island. Hire a camper and take a week to drive it. You'll love camping in Iceland.
Things to do in Iceland in Spring:
Go on a Puffin Watching Tour and see these beautiful birds in their natural habitat. Go hiking, play golf, take a dip at Myvatn Nature Baths, Go out onto the seas – its a great time for whale watching tour, (there are plenty of boat tours on offer this time of year to see whales); Dive between the continental plates at Silfra, Go Horseback riding (on Icelandic Horses) or Kayaking, visit the lava fields, and get in on the action for the last snowmobiling and glacier walking of the season.
OUR TOP TIP: Pack layers. Thermals, jumpers, t-shirts, light jackets and be prepared to peel them on or off depending on the Iceland weather at the time you get out of the car! (That gulf stream can just jump up on you!)
Ultimately, Spring is the answer to the question 'when to visit Iceland' and IMO is the best time to travel Iceland.
FESTIVALS & EVENTS IN ICELAND SPRING: Spring is Festival Season in Iceland with the Vaka Folk Festival, Eve Fanfest, and two of the top music festivals in Iceland happen in Spring – don't miss Aldrei For Eg Sudur and Tectronic.
March
Hours of Daylight: 10 – 13.5hrs
Average Low: -2ºC/28ºF
Average High: 3ºC/38ºF
April
Hours of Daylight: 13.5 – 16.75hrs
Average Low: 0.5ºC/33ºF
Average High: 5.5ºC/42ºF
May
Hours of Daylight: 16.75 – 20hrs
Average Low: 3.5ºC/39ºF
Average High: 9.5ºC/49ºF
.
,
Best Times to Go To Iceland: A Guide Visiting Iceland in Summer (June – August)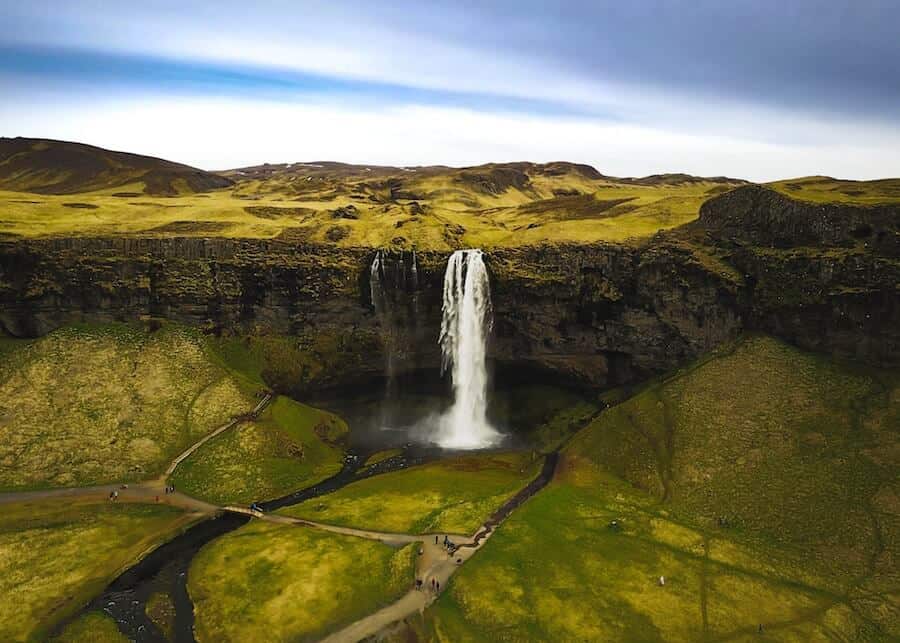 Iceland is your (and everyone else's!) oyster in the Summer months – and is definitely peak Iceland tourist season where visitor numbers swell. The weather is mild (for an arctic circle country), heaps of attractions are open and accessible – and prices soar as tourist season gets into full swing and people visit in droves.
Summer (June July and August) is easily the most popular time of year to visit Iceland and comes with the best weather. The long days and in particular, the Summer Solstice and longest day of the year boasts 21+ hours of daylight make for some perfect conditions for Iceland photography! (They don't call it the midnight sun for no reason!) and has a range of natural beauty to discover. Summer is the answer to most peoples question about when to go to Iceland.
Things to do in Summer in Iceland:
All of the outdoor adventures: Midnight golf (yes, it's a thing!), Visit Jokularson Glacier Lagoon, Tour the Golden Circle, Road trips on the Ring Road, Go Horseriding, Visit the Black Sand Beaches, Go Waterfall Hopping, See The Geysers, Snorkel Between the Eurasian & American Tectonic Plates, The Blue Lagoon, Secret Lagoon, Myvatn Nature Bath and Nature Reserve, Kayaking, Volcano Hiking, See the Puffins (Until August). However, make a note that temperatures average 7-12 degree Celsius.
OUR TOP TIP: Pre-book everything. Hotels, (any of the above) Tours, Car Rentals – if you can book it, do it. And pack an eye mask. Iceland isn't famous for it's block-out blinds and the midnight sun can have a negative effect on anyone's body clock.
Oh, and get in on the Ice-cream action. (A favorite Icelandic pasttime is to go for an ice-cream drive (ísbíltúr) to the nearest town.)
FESTIVALS & EVENTS IN ICELAND SUMMER: Seamans Day / Sailors Day is celebrated on the 1st Sunday in June; National Day is celebrated all around Iceland on 17 June; The Great Fish Day happens in Dalvík in August (and is a haven for seafood lovers!); There is the Bræðslan music festival in East Iceland in July and Gay Pride and Culture Night in Reykjavík fall in August.
June
Hours of Daylight: 20 – 21hrs
Average Low: 7ºC/44ºF
Average High: 12ºC/53ºF
July
Hours of Daylight: 21 – 18hrs
Average Low: 8ºC/47ºF
Average High: 13ºC/56ºF
August
Hrs of Daylight: 18 – 14.5hrs
Average Low: 8ºC/47ºF
Average High: 13ºC/56ºF
.
Best times to visit Iceland: A Guide to Visiting Iceland in Autumn (September – November)
Iceland in the Fall is awash with color and it is thought of as one of the best time of year to go to Iceland. The National parks are bathed in red, orange and yellow interspersed with patches of green moss across the lava fields which is most vibrant just before the snow arrives. There is still enough daylight for most summer activities but temperatures are slightly cooler and there are fewer tourists with lower prices.
There is also the possibility to see the Northern Lights (aurora borealis) from mid November onwards – however, be warned – to catch them you'll have to be out late into the night (or very early morning!) and away from any sources of light pollution.
Fall is also classed as off-season and is a great time to visit to avoid the crowds and you'll also benefit from cheaper prices. We'd say that November could be considered the best month to visit Iceland because you have the opportunity to see the Lights and whilst paying slightly cheaper prices.
Things to do in Iceland in Autumn:
Apart for the usual activities (The Blue Lagoon, Golden Circle, Day Trips to Vik, Jokulsarlon glacier lagoon, Diving Silfra and Horseriding etc) you can also swim in the many natural pools and hot springs and possibly witness a round up – when the farmers start to gather the sheep and horses before winter sets in.
OUR TOP TIP: Pack a scarf and gloves, whilst temperatures remain above freezing, the weather in Iceland can change on a dime and it's a good idea to be prepared.
FESTIVALS & EVENTS IN ICELAND AUTUMN: Reykjavik Film Festival & Iceland Airwaves – showcasing new Icelandic and International music.
September
Hours of Daylight: 14.5 – 11.5hrs
Average Low: 5ºC/41ºF
Average High: 10ºC/50ºF
October
Hours of Daylight: 11.5 – 8hrs
Average Low: 2ºC/36ºF
Average High: 7ºC/45ºF
November
Hours of Daylight: 8 – 5hrs
Average Low: -1.5ºC/29ºF
Average High: 3.5ºC/38ºF
Quick Summary of the Best Time to Visit Iceland
The best weather in Iceland is from May to August when you can expect pleasant temperatures, long days. But this is also when Iceland sees the highest number of visitors.
Outdoor lovers and hikers consider the best time to visit Iceland is July and August where temperatures are moderate and there are plenty of activities on offer.
And February, March, September and October are considered the best months to visit Iceland by those seeking to see the Aurora Borealis.
So there you have it – hopefully, this month by month breakdown of the best time to travel to Iceland has been super helpful for trip planning. And you have realized that there is no worst time to visit Iceland as there is plenty going on throughout the year.
Personally, our vote for the best months to visit Iceland goes to Spring or Autumn as the best season to visit Iceland, but after reading this we'll let you make up your own minds!
What would be your ideal season? Let me know in the comments below.

Oh, and if you enjoyed this guide to the best time of year to visit Iceland, please, tweet pin or share on Facebook – I'd really appreciate it! (click the P in the left-hand share bar to see the hidden pin!)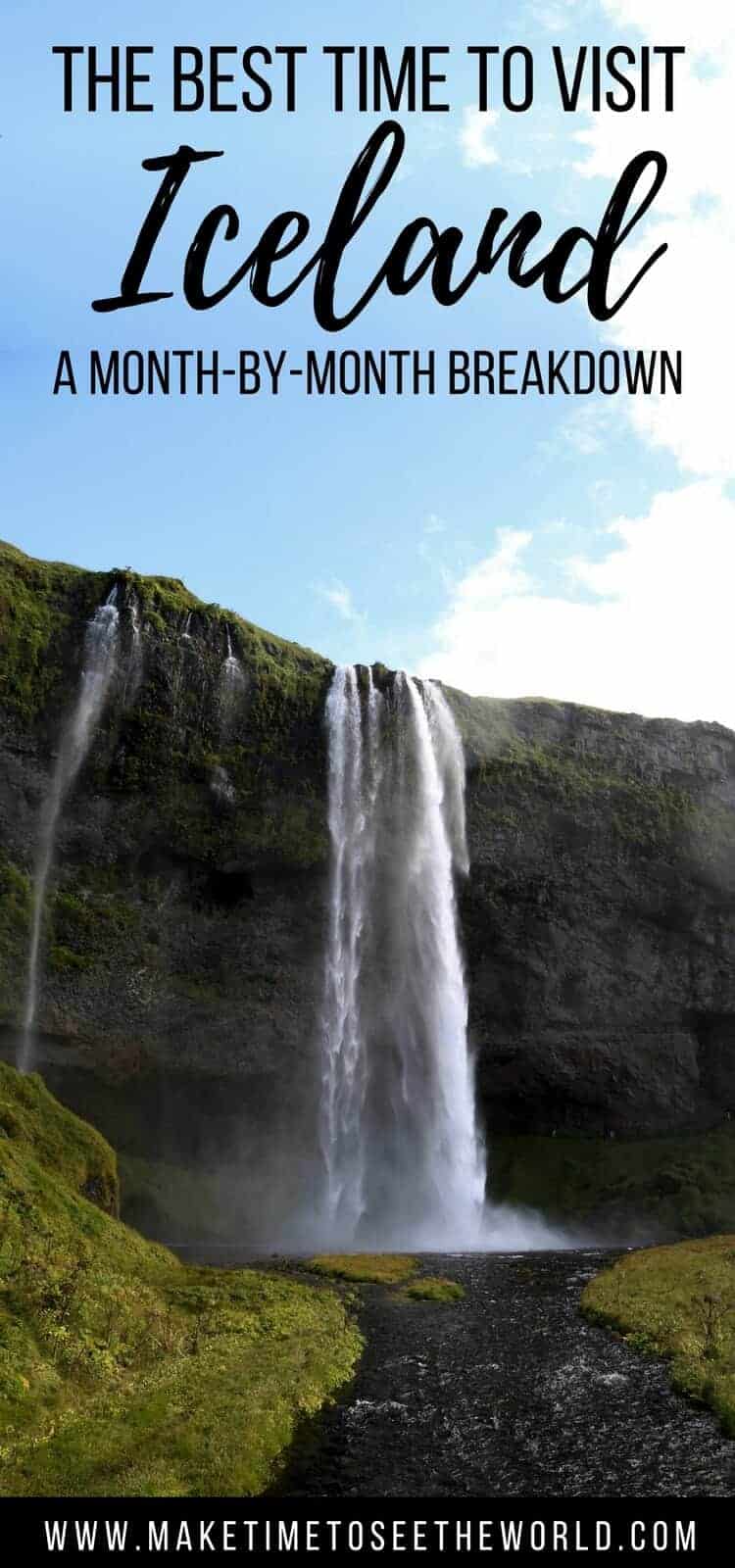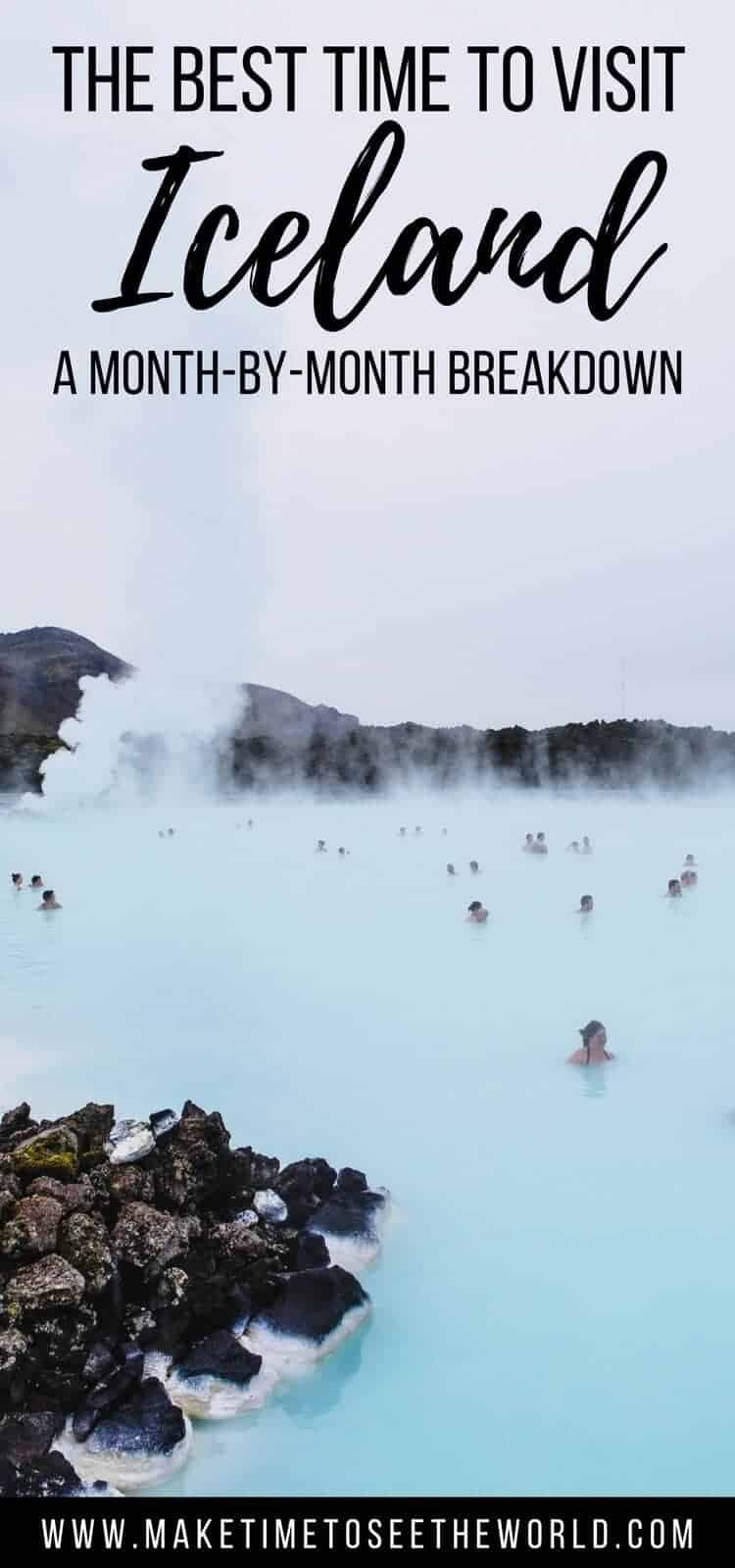 READY MORE TRAVEL INSPIRATION? YOU MIGHT BE INTERESTED IN THESE ARTICLES:
Hi There! Thanks for reading my ultimate guide to The Best Time To Visit Iceland 2021 – A Guide for Every Season. I hope it has answered the question of when is the best time to go to Iceland and I just wanted to let you know that this travel guide contains affiliate links, which means if you purchase something after clicking a link, I may get a small commission – which is at absolutely no cost to you. If you enjoyed this article and are going to be searching for some of the things I mention anyway, I would love it if you could click through from the links above & thank you in advance! Read my full Disclosure here.
And thank you for reading the MakeTimeToSeeTheWorld Travel Blog which also contains guest travel bloggers posts.
Best Time To Go To Iceland in 2021: Month by Month Guide
was last modified:
February 17th, 2021
by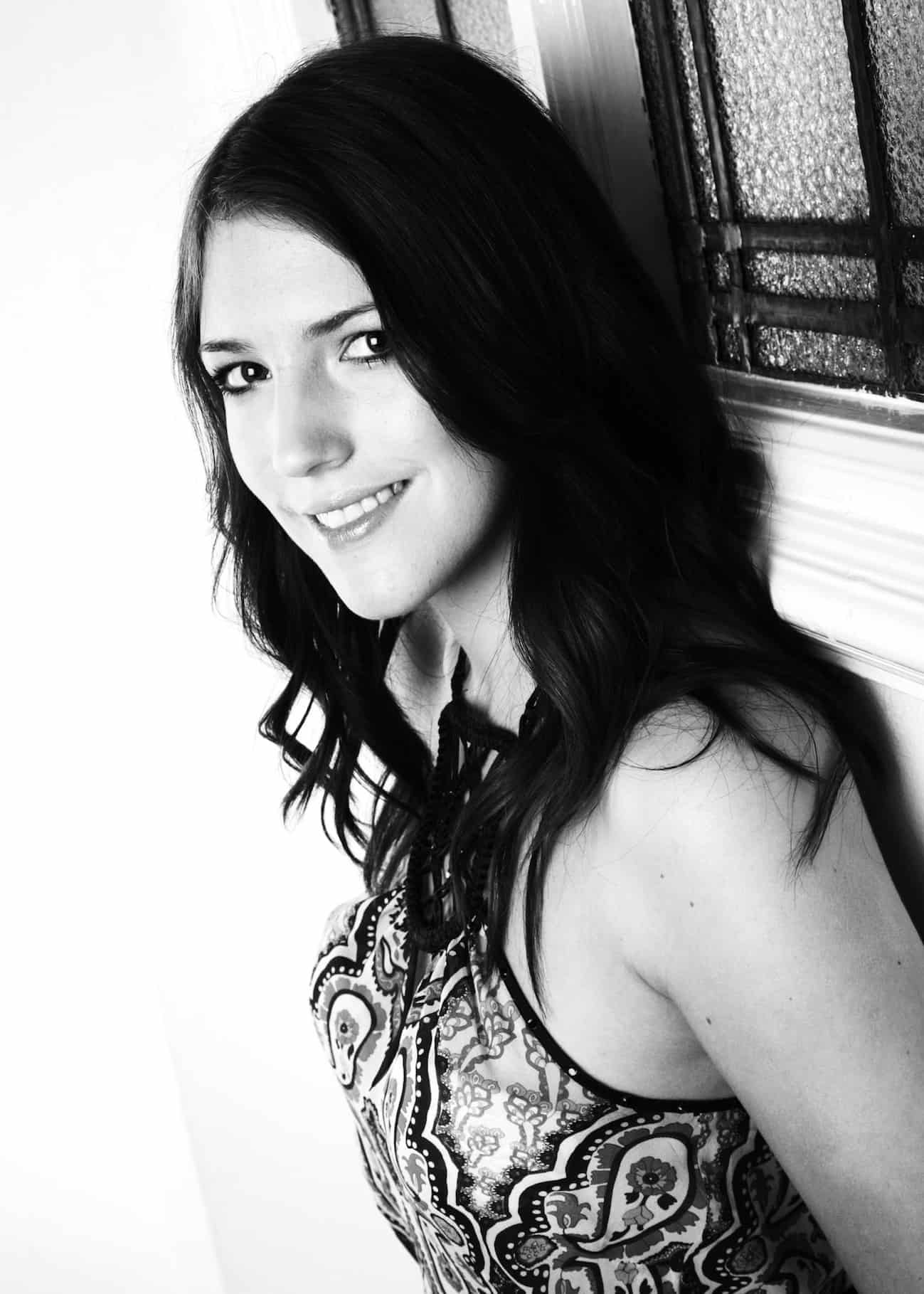 Vicki is the Lawyer turned Content Creator, Editor-in-Chief and all round Boss Lady at MakeTimeToSeeTheWorld.
She has lived and worked in 7 different countries and started the site to show everyone that it is possible to travel whilst holding down a full time job (because not everyone can – or wants to – quit and walk away from it all).
Her style of travel has always been to get the best out of a destination as a time poor traveler making the most of limited vacation days and all without breaking the bank; BUT she does know where to save and where to splurge to have the most incredible travel experiences – such as luxury hotels and over-water bungalows, safaris, spas and more(!) – where the situation calls for it.
To see where Vicki's work has been featured online, visit our Featured Elsewhere page.
– and if you are a travel brand who would like to find out how to work with Vicki, contact her here.