These must-have travel essentials for women will make your travel life so much easier. You'll wonder what you ever did without them!
Traveling can be a thrilling experience, but it can also be stressful, especially for women. There are many factors to consider when packing for a trip, such as the destination's climate, the length of the trip, and the activities planned. However, there are some travel essentials that every woman should have in her luggage to make the trip more comfortable and enjoyable. And after visiting over 65 countries over several years, we know exactly what they are!
When it comes to travel essentials, women need to think about practicality and convenience. The right products can make all the difference in ensuring a smooth travel experience. From luggage and packing cubes to skincare and makeup, the options are endless. However, it's important to pay attention to the critical things when selecting these products, such as the size, weight, and durability.
After years of travel around the world, we have tried and tested various travel essentials for women to identify the ones that make traveling more comfortable and stress-free. Whether you're a frequent traveler or a first-time adventurer, our comprehensive guide will help you pack the right essentials for your next trip.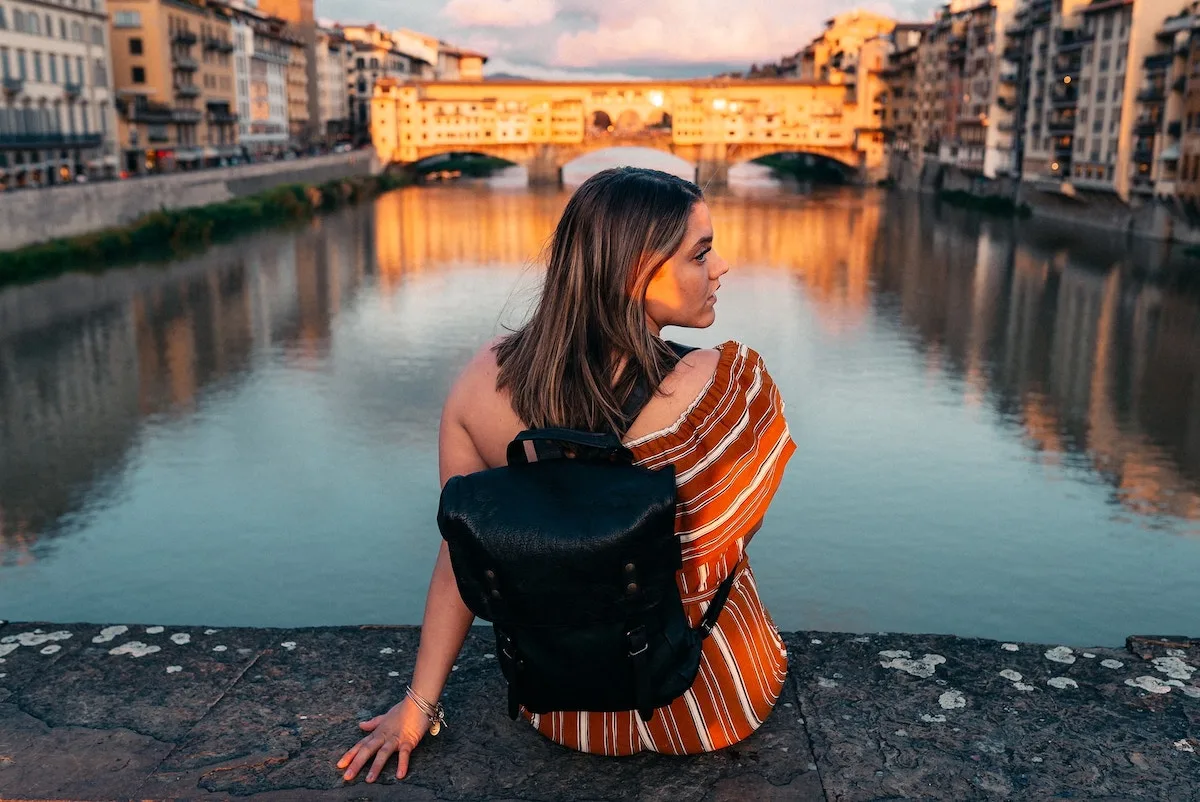 Disclaimer & Affiliate Disclosure: Almost all posts on this site contain affiliate links, and this travel guide to 50 Travel Essentials for Women is no different. This means that if you click on any of the links in this post (and make a purchase) I may receive a small commission at no extra cost to you. Each post is carefully crafted to (hopefully!) answer all your questions and recommendations are made where we believe they will improve your trip and help with your planning. As such we thank you in advance should you decide to click & buy. Read my full Disclosure here.
Travel Insurance
Now, this may be a contentious issue for some, but I am a firm believer that if you can afford to travel you can afford insurance, and so is definitely a travel essential for women (and everyone else!)
Travel insurance can help you out in a number of big – and small – ways. From compensation for delayed flights or lost luggage to covering doctor or hospital expenses if you get injured, and covering the cost of flights home in the event of an emergency.
There are lots of different policies available, from the basic 1-2 weeks general cover, or annual policies for frequent international travelers whose trips are typically 1-3 weeks. Then there's backpacker cover for specific destinations (ie. South Africa or South America) or extreme sports cover, and even travel insurance policies that specialize in providing cover for long-term travelers or digital nomads.
A Digital Copy of Important Documents
We highly recommend that all travelers, not just women, have multiple copies of their passport and driver's license – a hard copy to carry with you, and scanned, digital copies in a password-protected account online. This way, should the worst happen with your actual passport (lost, stolen, destroyed etc), the copies can help identify you and help get replacement passports quicker.
(You could also have digital copies of any living will, or power of attorney you may already have in the online folder, just in case you need them. None of us go on vacation thinking the worst is going to happen, but being prepared for any eventuality can actually make dealing with the practicalities of the worst happening, a lot easier.)
Portable Luggage Scale
Airlines can be strict when it comes to baggage allowance (especially budget airlines in Europe – IFYKY!) Using a portable luggage scale make sure that your bag is not even slightly overweight can really put your mind at ease – and avoid that post-souvenir shopping spree check-in queue panic of 'will they charge me extra?!'
A Pen
Never be caught short without a pen when traveling – filling in arrival and departure forms, customs declarations, you don't have to be the person scrabbling around the desk or waiting your turn for the one pen that is tethered to the desk! Any pen with a lid or that is retractable (because you don't want pen all over your stuff) will do.
Snacks
It might just be me, but I always travel with snacks. A protein bar, trail mix, or even a bar of chocolate could be just the pick-me-up you need in the middle of a journey, or as an emergency snack to keep the hangry at bay.
Carry On Travel Essentials for Women
If you're traveling with Carry On only, your needs may be slightly different in that you need a lot more solid travel toiletries such as solid shampoo and conditioner bars or travel sized deodorant – we'll include a bullet point checklist below – but in this section we'd also like to highlight the benefit of a travel or airplane pack that includes toiletries for freshening up both during the journey and on arrival. (Noting that a lot of the women's travel essentials above are also relevant to carry-on travel)
Airplane Travel Pack

Grab yourself a clear TSA-approved case and build the perfect plane survival kit:
Antibacterial wipes
Face Wipes
Hand sanitizer
Toothbrush & mini toothpaste
Floss Sticks / Dental Floss
Face mask and/or under-eye patches (yes you can, and absolutely should, be wearing them on the plane – especially on long haul flights!)
Lip Balm
Travel sized moisturiser and/or hand cream
Small pack of tissues
Mints / Chewing Gum
Spare hair ties
Any medications you'll need on the plane (prescription, jet-lag preventative, sleep promoting, etc)
Solid Toiletries for Carry-On Only Travel
In addition to the above, you'll also need:
Ear buds / Q Tips
Cleansing Stick / Face Wash Wipes
Solid Shampoo Bar and Solid Conditioner
Sunscreen
Travel-sized Dry Shampoo
And that's a wrap folks, we hope this list of women's top travel essentials has given you everything you need for a safe and smooth trip. And if you know of a girlie heading off on her first adventure soon (or her first one in a while!), be sure to send her this womens travel essentials list or share on social media. And remember, sharing is caring!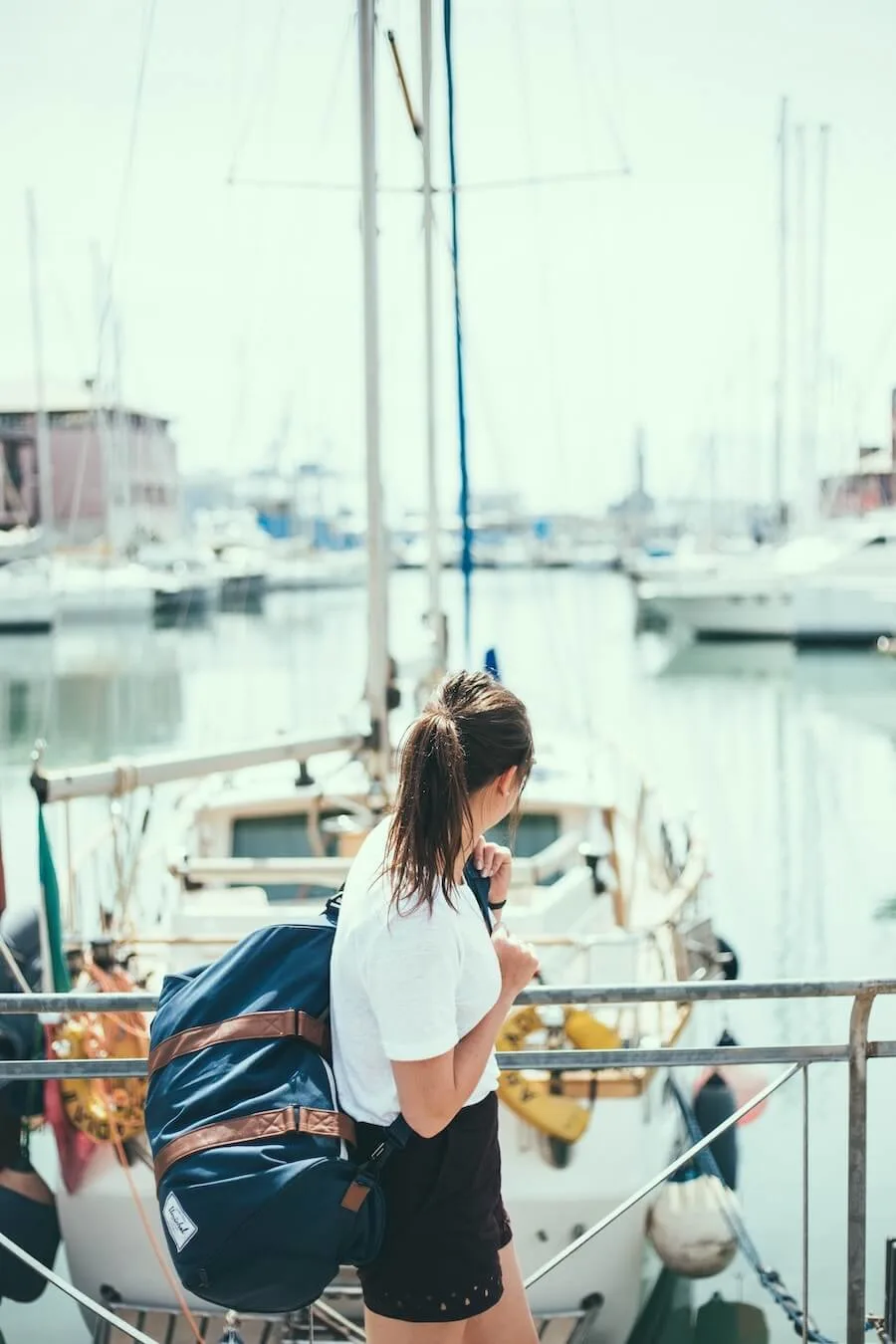 READY FOR MORE TRAVEL INSPIRATION? YOU MIGHT BE INTERESTED IN THESE TRAVEL TIPS, TRAVEL HACKS, TRAVEL ARTICLES, TRAVEL DESTINATIONS GUIDES, TRAVELER RESOURCES, TRAVEL GEAR, AND RELATED POSTS TO HELP YOU EXPLORE EUROPE AND TRAVEL THE WORLD:
Hi There! Thanks for reading my travel guide which features 50+ Travel Essentials for Women! I just wanted to let you know that this post may contain affiliate links, which means if you purchase something after clicking a link, I may get a small commission – which is at absolutely no cost to you. If you enjoyed this article and are going to be searching for some of the things I mention anyway, I would love it if you could click through from the links above & thank you in advance! Read my full disclosure here. And thank you for reading the MakeTimeToSeeTheWorld travel blog.