Cities, Food, Transport & More – These are our TOP Travel Tips for Italy to Know Before You Go (which are perfect for first-time visitors!)
Sitting in the heart of Europe, Italy has long been the desired destination for thousands of tourists. Famed for its rich Roman history, its renaissance art and culture and its world-famous culinary prowess – there is something for everyone in this rich and diverse nation. The size and diversity of Italy mean that both first-time and repeat visitors can find a whole new experience with each trip.
Stepping out of your comfort zone and into a whole new culture and language may be a daunting experience, yet we have curated a detailed guide featuring all the essential travel tips for Italy to know before you go and that will have you swanning those Italian streets like a true Roman in no time!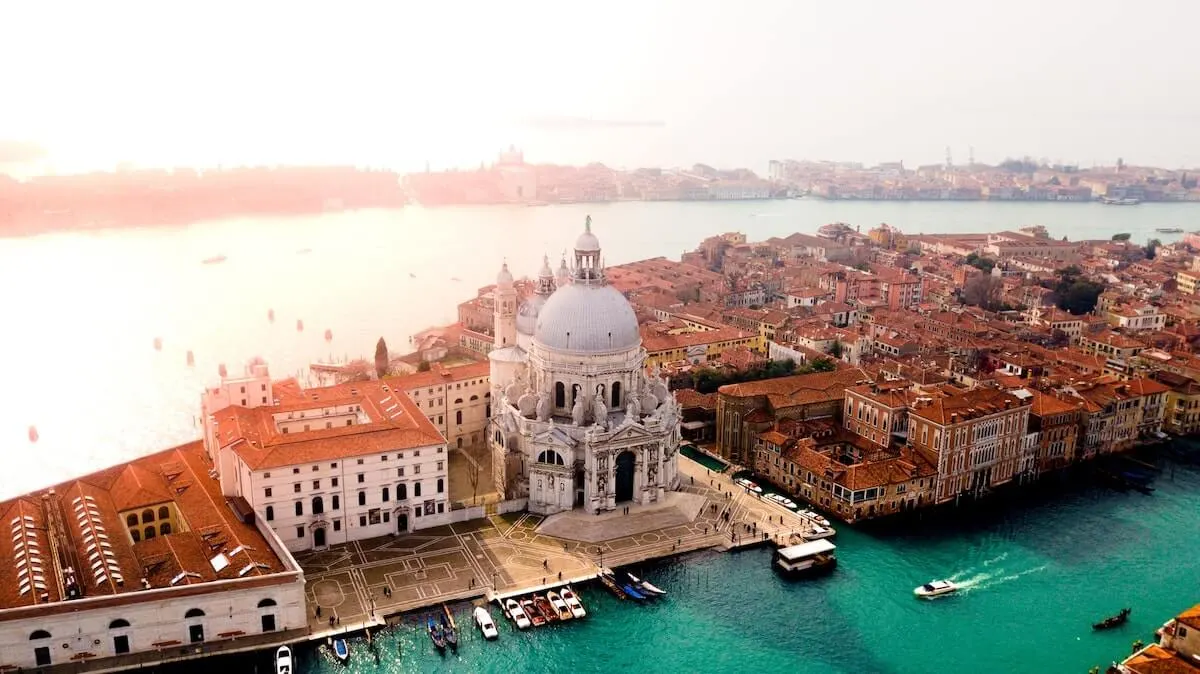 Disclaimer: Almost all posts on this site contain Affiliate links, and this one about 15 Travel Tips for Italy to Know Before You Go (Perfect for First-Timers) is no different. This means that if you click on any of the links in this post (and make a purchase) I may receive a small commission at absolutely no cost to you. Each post is carefully crafted to (hopefully!) answer all your questions and recommendations are made where we believe they will improve your trip and help with your planning. As such we thank you in advance should you decide to click & buy. Read my full Disclosure here.
GENERAL TRAVEL INFO FOR VISITORS TO EUROPE
Visa: As with all visa issues, it is best to refer to your own government guidelines, as each issuing passport country will have different requirements and expectations. Quickly and in summary – US, Australian and British (from 1/1/21) Citizens can enter and stay in any European Country in the Schengen Zone for up to 90 days (in any 180 days) without a visa.
Currency: The official currency in Europe is the Euro (€, EUR).
You can withdraw currency from ATMs using your local bank card or a designated travel card. If you are visiting from another country, be sure to check any fees and charges from your bank prior to using it and carry a second source of payment/cash in case your primary card gets 'eaten' by an ATM.
Language: Each of the 43 different countries within Europe have their own official language (ie. In Spain they speak Spanish; Greece they speak Greek etc) however you will find that English is widely spoken in the tourism hotspots of each country. (That doesn't mean you shouldn't attempt to try and learn a bit of the local lingo for where you are headed though!)
WiFi/Internet Access: Depending on your length of stay and in what country, you can either purchase a local sim card (in advance or on arrival) – to swap out with the one in your own phone to avoid roaming charges. OR, grab a pay as you go portable Wifi Devices which means you can keep your sim active and connect wirelessly. Just remember to turn off data roaming so you don't incur any hefty charges.
Essential Travel Tips for Italy: The Practical Stuff
The Best Time To Visit Italy
As Italy runs from the Swiss border in the north right down to the mediation islands on its southernmost tip, gaining a generalized national picture of weather is hard.
It is to be advised to avoid the summer months of July and August, as this is the peak time for tourists both Italian and foreign. Visiting the country's most popular cities and resorts during this time will mean massive crowds mixed with the intense heat of high summer. Italy in August may sound delightful, but the reality often isn't quite as nice!

April to June is the most optimal time to visit Italy, crowds are less overwelling yet the Italian sun still shines down on your Spring or Summer holiday.
How To Get Around Italy
As Italy is among some of the most developed and modern countries in all of Europe, its strong infrastructure allows seamless travel wherever you may be.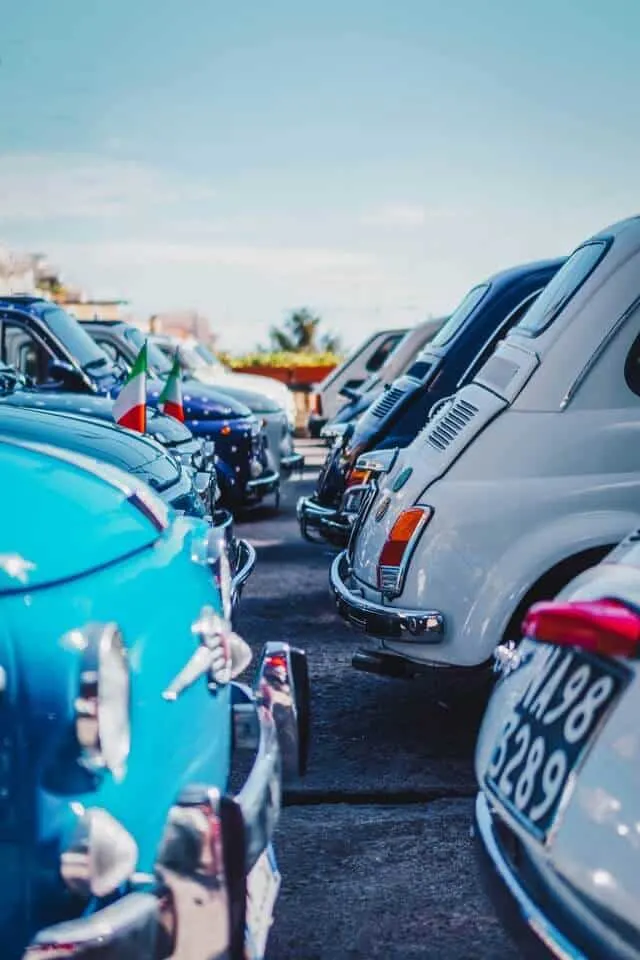 Hire A Car
You may wish to hire a car and drive yourself from city to city, yet with such strong rail links, this is often unnecessary. Just remember your international driving permit (or license), stick to the right side of the road and keep your wits about you – Italy's autostradas can seem hectic and overwhelming to non-Italian drivers making driving in Italy somewhat stressful for some.

Travel Italy by Train
Italy has a state of the art modern rail and network and travelling by train is a popular way to see the whole country. www.Trenitalia.com is a great place to pre-book train tickets if you are on a strict timetable. You can also buy tickets days before or even on the day of travel itself, allowing you great flexibility.
Trains in Italy are clean, modern, and relatively inexpensive making them a great way to explore the country – just remember to validate your tickets prior to travel to make sure you don't get asked to leave the train at the next station! (There are -typically yellow- validation machines on all platforms).

RELATED –
Explore more of Europe with our
Ultimate Europe by Train Itinerary
visiting Amsterdam, Germany, Austria, Italy + More, complete with train travel tips for a smooth journey!
Metro, Bus + Other Public Transport in Cities

Getting around a major city like Rome or Naples etc is super simple. Each large city has its own metro system, making citywide excursions easy. With smaller towns, bus routes are almost exclusively available throughout the towns – keep in mind that bus tickets need to be validated the same way as train tickets.
Taxi services are also available and Uber is known to operate in major cities such as Rome and Milan.
Public WiFi Availability in Italy

Public WIFI will be easily accessible in main cities such as Rome, Milan and Naples. Throughout all of Italy free WIFI is easily found in cafes, restaurants and bars – yet is customary to purchase something from these places before internet access is granted.
Riposo (the Italian Siesta)
While it is well known in nearby Spain that life grinds to a halt in the heat of the day as the Spanish head for a post-lunch afternoon nap, the practice of shutting up shop for a couple of hours anywhere between 12 midday and 4pm actually originated in Italy and is known as Riposo.
As with Spain, this means some retailers close up shop in the early afternoon for a couple of hours but it is not to nap (pennichella) but rather to eat, rest and spend time with family. Although, as the years go by, less and less shops/deli's etc – particualrly in tourist hot spots – close down. But it is something to be aware of throughout Italy in particually in smaller towns.
Top Travel Tips for Italy: The Fun Stuff
Where are the best places to visit in Italy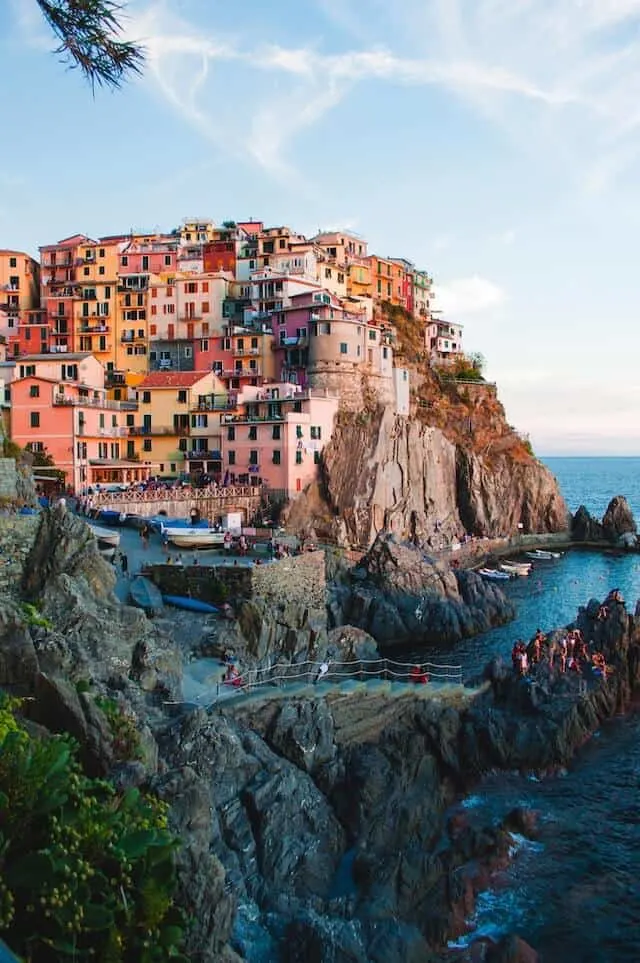 From the Italian Alps in the north right down to the Mediterranean islands of Sicily and Sardina, Italy is a rich tapestry of verity and choice. Its northern lakes region offers cool temperate climates and picturesque mountain views, while its southern coastline is a beach lover's dream come true.
Its historic cities such as Rome and Florence are epicentres of European culture and packed with tangible examples of Roman and Renaissance architecture, art and culture. Going hand in hand with its history and landscapes is the food of Italy; seen as one of the premier world cuisines, eating your way through this nation is also a fantastic way to experience its diversity.
Rome

: Capital of Italy, Rome is the nations heartland and treasure trove of ancient Roman history.

Florence:

Also a cradle of Italian art and culture, the city of Florence is recognised as the premier renaissance city and its art and architecture only add to this statement.

Milan:

One of the world premiere fashion capitals and a refined restaurant and nightlife to match.

Bologna

: Known to the Italians as 'the learnt, the fat, the red' Bologna is known famously as the city of food, education and red-bricked buildings. This heady cocktail of culture and food is a must-see when in Italy.

Palermo:

Capital of the Sicilian island, Palermo has a quintessential old-Italy feel to it, this combined with the island life vibes makes it a once in a lifetime experience.

Venice: One of the most iconic Italian cities, Venice offers romantic gondola rides down it numerous canals and a fantastic range of historical architecture and buildings. (Read our Venice Travel Guide for more)

Not to mention Cinque Terre, Amalfi Coast, Lake Como, Sardinia and more!
How To Plan Your Budget for your visit to Italy
When budgeting for your visit to Italy, it is important to remember there will be many variables when it comes to cost. When you visit major tourist hotspots such as Rome, Milan and Venice prices can be much higher than anywhere else. Finding that affordable meal or evening drink may mean venturing away from the main streets and piazzas and exploring the city side streets.
The average hotel price for a couple is around €128, whereas your daily meals will total up to an average of €40 – again this may be much higher in tourist centers. To provide a better perspective on costs, entrance to the National Gallery Museum Bologna costs €6 yet the colosseum entrance fee in Rome is €12.
There are notable differences between North and South of Italy in terms of landscapes, experiences, and price. Southern Italy is on average far cheaper than northern Italy and venturing into smaller towns and villages away from cities will always lower the cost of your trip.
What to Eat in Italy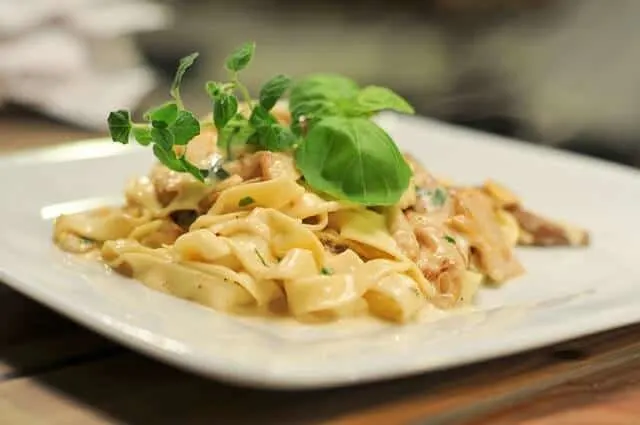 Italian cuisine is now famous the world over and its recipes and dishes are cooked throughout the globe. At a basic level, pizza, pasta, gelato, olive oil, limoncello, and wine are Italian staples it would be hard to avoid (and we recommend that you embrace during your stay!)
And visitors to Italy who are serious about their food should try and join a local food tour wherever possible, may be disappointed with a traditional Italian breakfast (it's just a cappuccino and brioche!) and try not to leave the country without trying the following regional Italian specialties…
Risotto Alla Milanese:

The north of Italy rely more on rice-based dishes rather than the famous pasta, and it is in Milan where this can be truly seen. The Milanese Risotto is a must-try when in this part of Italy and The Trattoria Milanese has been serving this dish here since 1933.
Pizza (in Naples!): It may seem simple and obvious but no list of Italian dishes would be complete without the pizza. Naples is the home of the pizza and it is at Naples' Da Michele where you will get the best traditional pizza, again they have been serving pizzas here since 1870! (Read this for more incredible dishes from Naples)

Caponata: The Italian island of Sicily has many famous dishes, but it is the Caponata that really stands out. This quintessential Sicilian vegetable dish consists of eggplant, celery and capers seasons with sweetened vinegar. Dal Maestro del Brodo in Palermo is where you will find the best traditional Caponata.

+ Don't look for Spaghetti Bolognese… it is not considered a dish in Italy! Even in Bologna (where the 'sauce' is named after), you won't find spaghetti bolognese on the menu. Rather look for 'Ragu' – the traditional Italian name for the thick meat and tomato-based sauce, which will be served with a 'wider' and more substantial pasta (such as tagliatelle) as such pastas are thought to better hold the sauce.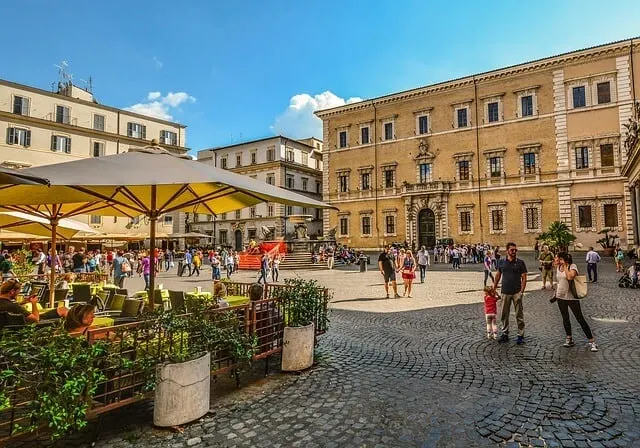 *Quick Tip* Don't be surprised if you see a 'cover charge' (il coperto in Italian) added to your bill at restaurants. It is a per-person charge which covers the basics such as a glass of tap water or a plate of bread. It can be as little as €2 in non-touristy areas and as much as €4-6 in tourist-heavy city centers.
It is also sometimes referred to as the "pane e coperto," the bread and cover charge, and will be displayed on the menu. Take notice so you don't get a shock with your bill.
Italy Travel Tips & Friendly Advice for your First Visit
Italians Speak Italian
While it is true that you can get by in major Italian cities (such as Rome, Florence, Milan or Venice) speaking only English, it is not very widely spoken overall in Italy. It is the main foreign language taught in school and so the majority of younger people will have a limited understanding, and there will also be a concentration of English speakers around major tourist attractions.
But as when visiting any different country, it will be very much appreciated if you attempt to speak to locals in their native tongue. And as such we have listed a few basic Italian words with their translations below.

Basic Language Tips for Italy
Yes – Sì
No – No

Hello –

Ciao

Good Morning – Buongiorno
Good Evening – Buona sera

Goodbye –

Arrivederci

Thank You – Grazie
I'm Sorry – Mi dispiace
If you're interested in learning a little more, we recommend reading our complete guide to 70+ Basic Italian Words & Phrases – Perfect for Travel.
Advice for Solo Female Travelers in Italy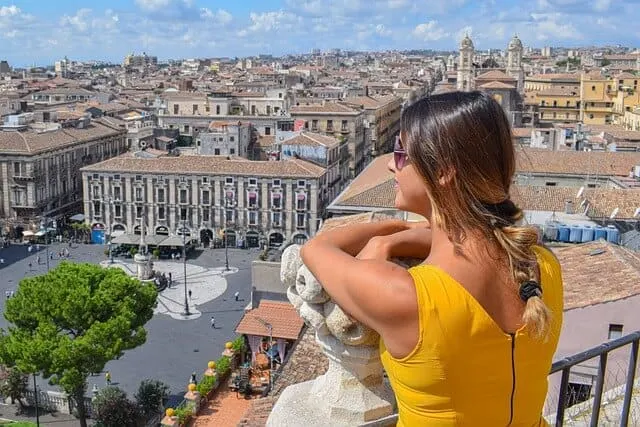 Italy is a great destination for solo female travelers. The cities are beautiful, the food is amazing and it is easy to get around. It is generally safe for solo female travelers with most travel safety tips coming down to common sense.
Most of the safety tips below are true for women traveling alone anywhere in the world and are good to keep in mind wherever and wherever you are exploring:
Keep an eye on your belongings (bag/camera/phone etc) and be aware of your surroundings (for example, don't have your head down glued to your phone)
Ensure your day bag is lockable (or otherwise secure) and think about investing in hidden pocket clothing (my favorite is my infinity scarf)
Be cautious and vigilant in busy areas or in crowds (particularly train stations or markets).
Have two debit or credit cards – linked to different accounts, in case one gets lost/stolen/swallowed by a rogue ATM, to make sure you have access to your funds.
Get travel insurance (if you can afford to travel, you can afford travel insurance) – and carry details of the travel insurance company with you.
Be mindful of your drinking – that's not to say not to drink, but alcohol lowers your inhibitions and reaction time. And Italian wine is not only a way of life, but is some of the best in the world!
Try to avoid exposing too much skin with your outfits. While it shouldn't imply anything, skimpy outfits make you stand out and can encourage unwanted behaviors. (As I said, it shouldn't but it can – and is something to keep in mind when you pack for your trip). Which leads on to:
A note on Italian men: it may seem like 202o hasn't quite 'caught on' in Italy as catcalling, overt flirting (bordering on harassment), constant compliments – and maybe even grabbing your arm – is still quite commonplace, and moreso in busy tourist spots.
The best thing to do is to ignore it (or if you are grabbed, shake the hand off and keep moving). It often doesn't escalate (as Italian men are used to women ignoring them) but if you are feeling uncomfortable, head into a shop or restaurant and seek help.
Scams to avoid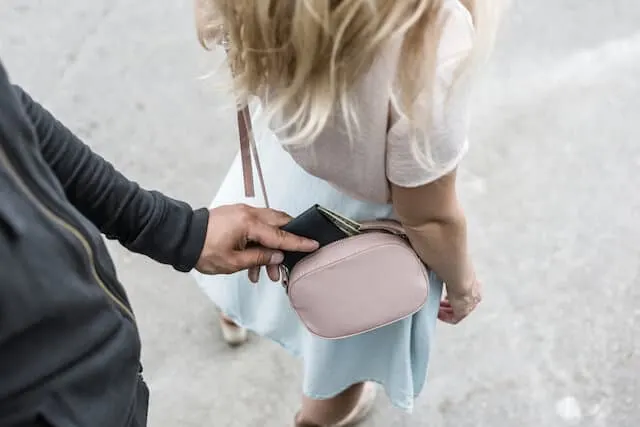 Pickpockets: Pickpockets are active throughout places like Rome and Naples and especially prevalent on certain bus routes – like many large touristic-centric cities around the world. Visitors are to be advised to keep their valuables safely locked up and out of reach at all times.
No Menus in the House: This scam involves you as a tourist being told by the restaurant that there are no more menus available. You place your order in English or your broken Italian, only to find the bill at the end of the meal is four times the expected amount. If there are no menus, always ask for the prices beforehand – this will keep away any nasty surprises!
Check your Change: It has been many years since Italy changed from Lira to Euros but this doesn't stop some opportunist 'accidentally' giving you the wrong coins or change. Always check and count your change before you walk away.
Is there a need to pre-book popular tourist attractions?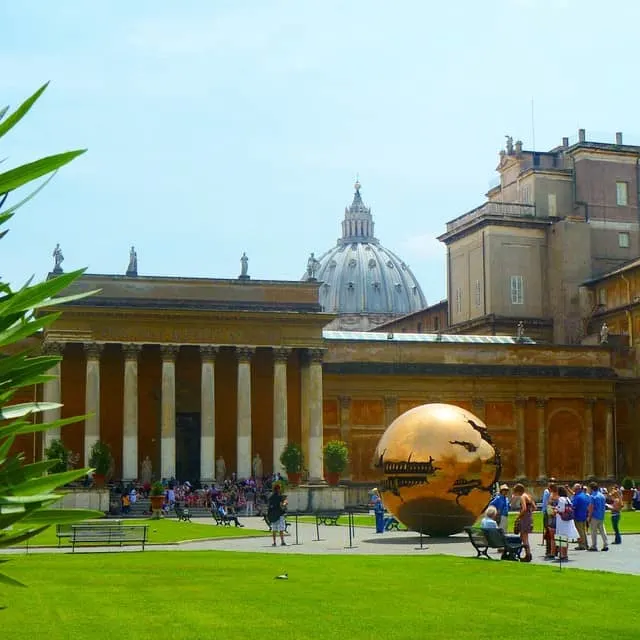 Prebooking attractions throughout Italy's major cities such the Colosseum, St Peters Basilica and the Vatican Museums are essential to avoid cueing for hours. Prebooking is often required for extensive tours of the underground Colosseum and sections and the Vatican. Much smaller attractions and museums do not require pre-booking but you maybe queuing for some time during peak seasons.
Is there a tipping culture?
Tipping is not generally expected in Italy yet it will be welcomely accepted for exceptional service. Many restaurants and cafes will often add a 10% or 20% service charge on top of the bill (designated as "Servizio") which replaces the need for a separate tip.

Where ever you choose to go to in this great varied country, you are sure to have a trip filled with fantastic cultural, culinary and historical experiences. The vast variety that Italy has to offer means you are sure never to have the same visit twice!
We hope you have enjoyed this ultimate guide to traveling in Italy and found these top Italy Travel Tips invaluable in planning your trip to Italy. And if you enjoyed this Italy travel guide, or know someone planning their Italy vacation that could use our travel advice and top tips for visiting Italy, please be sure to share this article with them on social media: Facebook, Twitter, Flipboard or grab a pin below for Pinterest.
Sharing is caring and we thank you in advance!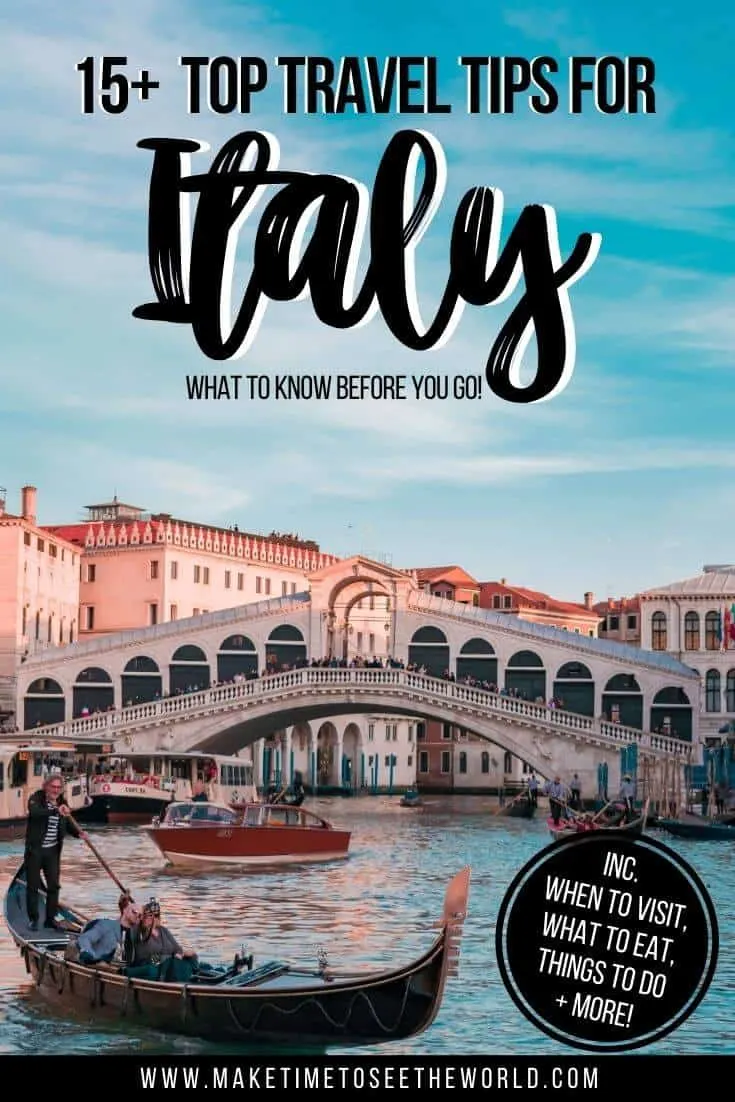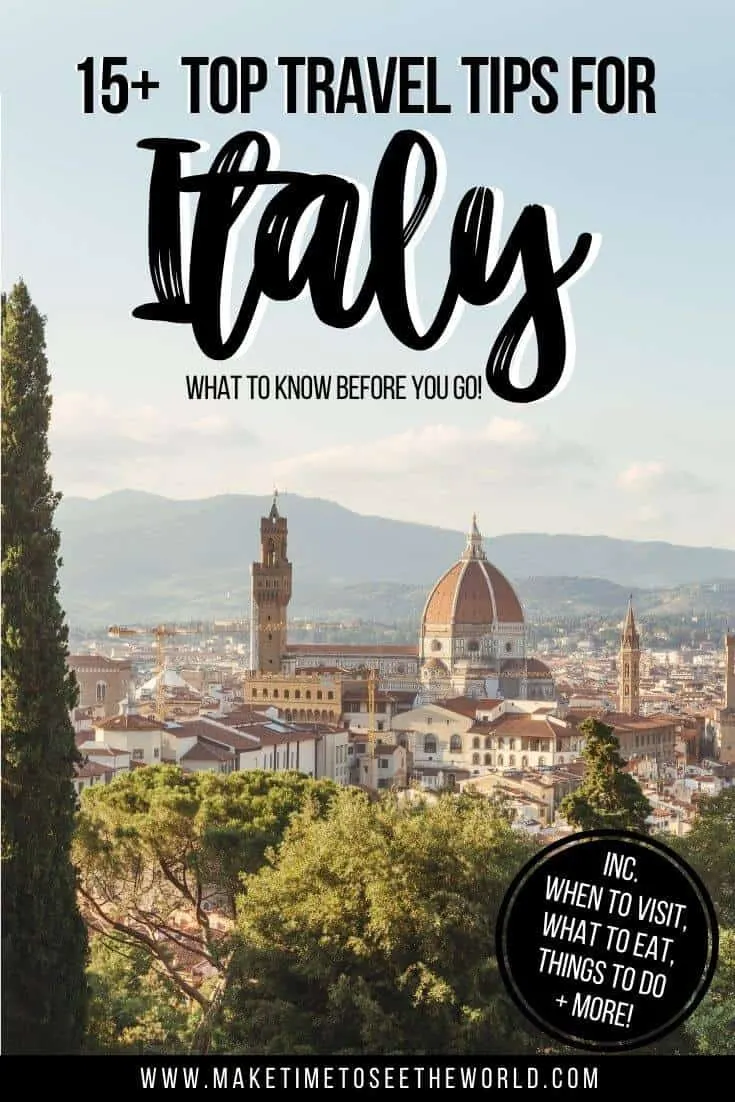 READY MORE EUROPE TRAVEL INSPIRATION? YOU MIGHT BE INTERESTED IN THESE TRAVEL TIPS, TRAVEL HACKS, TRAVEL ARTICLES, TRAVEL DESTINATIONS GUIDES, TRAVELER RESOURCES AND RELATED POSTS ABOUT OTHER BEAUTIFUL CITIES IN EUROPE TO HELP YOU TRAVEL THE WORLD:

Hi There! Thanks for reading our guide to the 15+ Top Travel Tips for Italy for First-Timers (Know Before You Go) I just wanted to let you know that this post contains affiliate links, which means if you purchase something after clicking a link, I may get a small commission – which is at absolutely no cost to you. If you enjoyed this article and are going to be searching for some of the things I mention anyway, I would love it if you could click through from the links above & thank you in advance! Read my full Disclosure here.
And a huge Thank You for reading the MakeTimeToSeeTheWorld travel blog.