From vibrant cities to beautiful beaches, tapas tastings & incredible architecture, we've got the best places to visit in Spain to help you plan your trip.
Spain is a multi-layered tapestry of North African, Iberian and Mediterranean ideals, interwoven through shared architecture, culture, history and cuisine. Due to this, Spain has long been at the top of most visited countries in Europe and it is easy to see why. Must-see sights pepper across the Iberian peninsular and out beyond to the many Spanish islands, choosing the best places to visit in Spain is an unenviable task, yet we are here to help.
From its famous northern Basque and Catalonia regions, passing through its central and capital city, right to down the Gabiriter straights – Spain is a mosaic of life. So whether you seek sun and sea, classic Spanish food and culture, history, island life, or a satisfying mix of them all – there is a Spanish destination for you! (And it's perfect for solo travel!)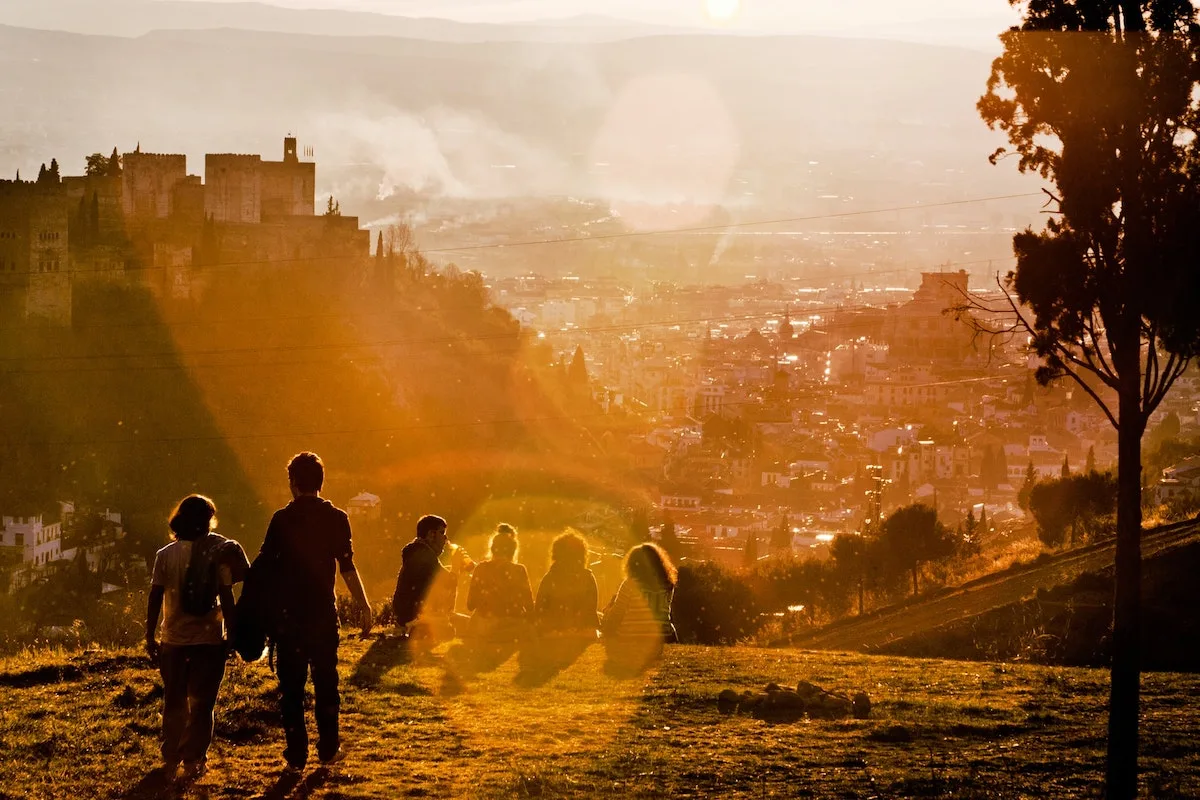 Disclaimer: Almost all posts on this site contain Affiliate links, and this one about 15+ BEST Places to Visit in Spain (the Perfect Spain Bucket List) is no different. This means that if you click on any of the links in this post (and make a purchase) I may receive a small commission at absolutely no cost to you. Each post is carefully crafted to (hopefully!) answer all your questions and recommendations are made where we believe they will improve your trip and help with your planning. As such we thank you in advance should you decide to click & buy. Read my full Disclosure here.

Map of the Best Places to Visit in Spain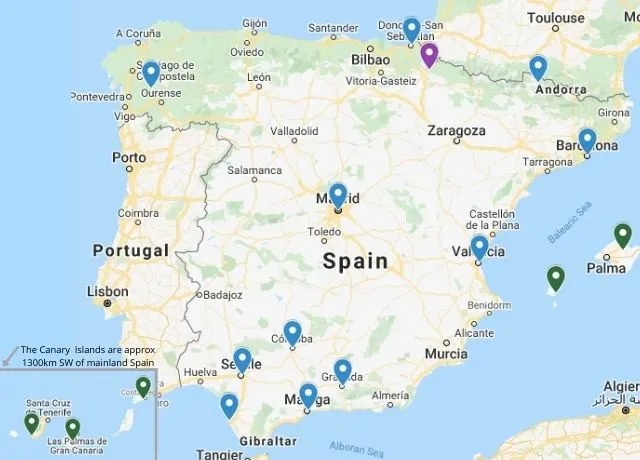 RELATED: Brush up on your Spanish with 70 Basic Spanish Words & Phrases (Perfect for Travel)
Best Places to Visit in Spain: Iconic Cities
Madrid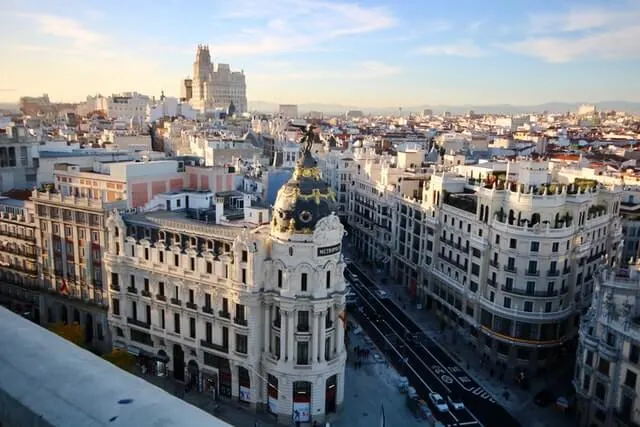 Located in Spain's geographical center, the country's capital Madrid is unmissable on a list of best places to visit in Spain. Home to some of Europe's most prestigious museums and art galleries, Madrid is one of the best places in Spain for lovers of art and culture. Alongside this, its royal history and modern capital city status make is a hive of social activity, especially its booming nightlife scene.
Things to do in Madrid:
Visit the Royal Palace – the largest palace in all of Europe.

Visit the Prado Museum – home to a vast array of works of art from nearly every notable historical European artist.

Sample the capital's electric nightlife from a terrace bar around Plaza de Espana


Eat one of the best tapas restaurants in the city's La Latina area
Barcelona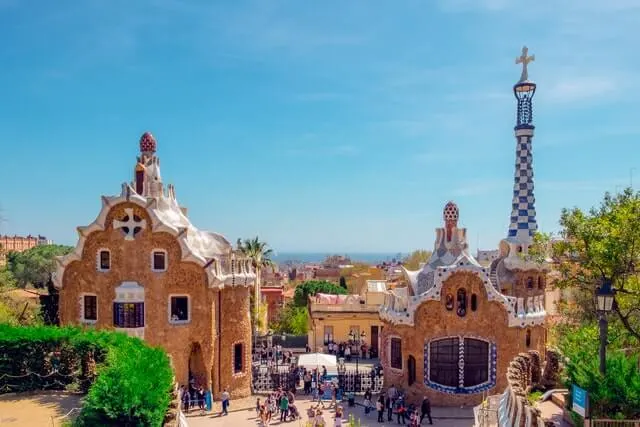 Spain's second city, Barcelona is one of the foreign visitor's favorite places to visit in the entire country. Known for its stunning gothic and modern architecture, famous successful football team, and proud Catalan culture, Barcelona is a step away from a conventional Spanish identity. Set on one of Spain's most easterly points, Barcelona looks out onto the stunning Mediterranean waters and basks in that coastal city glow and there are plenty of attractions in Barcelona to keep you occupied while you're there.

Things to do in Barcelona
Visit the famous Gothic Quarter, home to a plethora of medieval architecture

Take a tour of the Camp Nou Stadium, home of FC Barcelona

View the Basilica de la Sagrada Família – the famous UNESCO World Heritage Site gothic cathedral designed by architect Antoni Gaudí and is one of Spain's most famous tourist attractions.


Hike to the summit of

Mount Tibidabo for stunning cityscape views of Barcelona

Head north of the city to take in the best of the Costa Brava beaches in the Tossa de Mar region.
Explore Park Güell
San Sebastian & Bilbao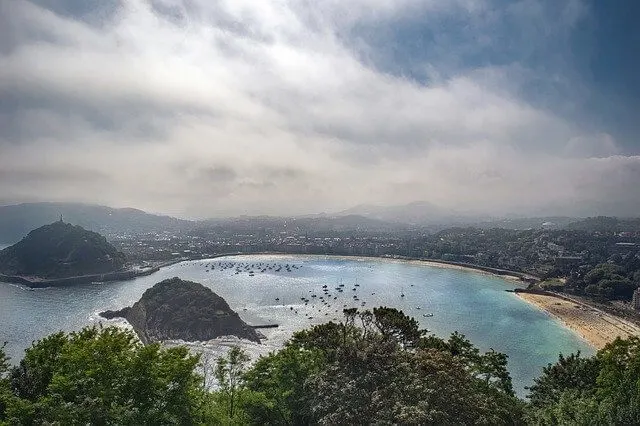 Nestled on Spain's northern Bay of Biscay coast, close to the French border is the Basque city of San Sebastian. Being the capital of this region, the Basque elements of the city culturally set it apart from the rest of Spain, offering a different insight into the country as a whole. Food and especially Basque cuisine are what really shines here, and as the Basque region of Northern Spain boasts the highest concentration of Michelin-starred restaurants in the world, they must be doing something right. Not to mention it is one of the most beautiful places to visit in Spain.

Things to do in San Sebastian
See the Peine del Viento sculptures, these steel sculptures were created by one of the most famous Basque artists, Eduardo Chillida

Explore the old town of Parte Vieja whos quaint cobbled streets contain historically buildings, boutique shops and charming bars

See the bullet holes that pepper the city hall – this macabre preservation of bullet holes shines a light onto Spain's bloody civil war past

Visit the Basílica de Santa María del Coro, a stunning 18th-century church and one of the most visited places in San Sebastian

Enjoy Basque Country from the Beach at La Concha
Visit the Guggenheim Museum in Bilbao, or enjoy the best of the Basque Country wine country with a day trip to La Rioja
Cadiz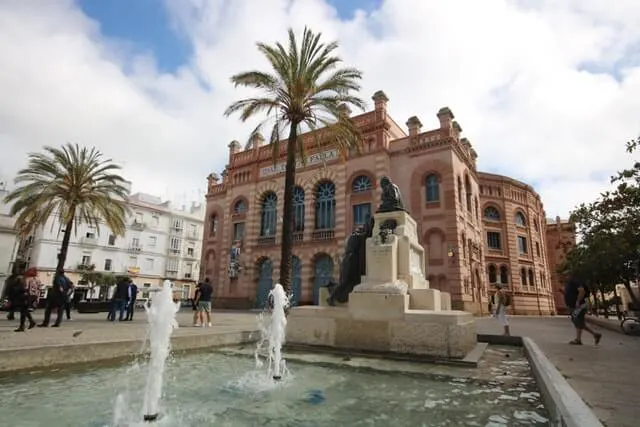 Located on Spain's southern coast Cadiz is the perfect blend of European Spain and Moorish North African past. Historically Cadiz acted as a strong military outpost on Spain's southern coast and this unassuming port city brims with history, coastal beauty and Spanish multiculturalism. Its maritime significance is seen intensely through its delicious seafood cuisine, being one of the best places in Spain to sample Spanish seafood cooking.
Things to do in Cadiz
Visit the Castle of San Sebastián, an 18th-century fortress that now plays host to a detailed museum. The castle also provides stunning views of Spanish coastline

Admire Cadiz Cathedral, known as the cathedral of the Americas after the Spanish empires' success that helped pay for its construction.

Stroll around the Parque Genovés, this green park is a space designed by Valencian architect Gerónimo Genovés I Puig. The park provides a soothing environment in which to stroll around and unwind

Visit the central market – no visit to Cadiz is complete without a gaze upon its central market. The city's close Atlantic sea links are shown by the myriad of fresh seafood on show here.
Seville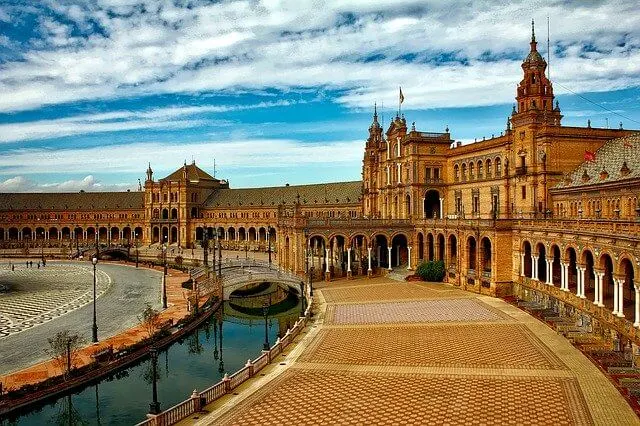 Another of Spain's most iconic cities, Seville takes the title of being of the largest city in Spain's Andalusia. Seville is one of the country's most visited cities and with its long cultural history, its numerous UNESCO World Heritage sites and architectural beauty, it is easy to see why. Three of the most iconic Spanish institutions are also seen as Sevillian; Flamenco, tapas and toros – all of which you can enjoy in the city.

Things to do in Seville Spain

Spend 3 days in Seville and visit the Seville Cathedral, a world heritage site and the largest cathedral in the world by volume
View the Real Alcázar (

Royal Alcázars

), a Moorish designed complex once used by Muslim Alamods and the Spanish Royal Family which is also a UNESCO site

Go to the Tablao El Arenal and watch a traditional Flamenco show

Sample Tapas in the many winding streets of Seville – home of this now internationally famous food (or combine both with a Flamenco Show with Tapas!)

Cordoba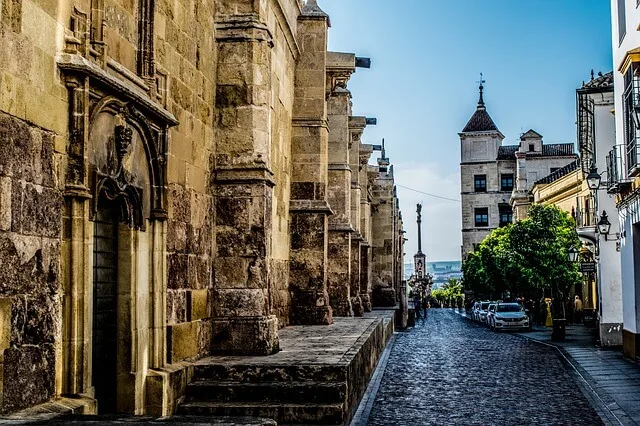 Not far from the city of Seville is the city of Cordoba. Also known for its strong Moorish and North African connections, Cordoba is one of the best places to view Spain's previous Islamic ties. Capital of the Islamic Iberian Caliphate the city of Cordoba was once the largest city in the world at the time – this status runs like lifeblood through the city and its legacy is tangible.
Things to do in Cordoba
Visit the Great Mosque/Cathedral – no better example of Cordoba's Islamic powerhouse paste is better than the great mosque of Cordoba. Constructed in 800 AD it has slowly been modified into a Christina cathedral since its recapture by Christians in 1236

Cross the Guadalquivir river along the Roman bridge – constructed during roman rimes and modified in during the medieval period, this iconic bridge gained further fame during its use in the popular TV show Game of Thrones

Walk the city's Jewish Quarter – once home to Spain's Jewish population, this area of Cordoba shows the upmarket side of the city and is the location of one of only three Synagogues remaining in Spain

RELATED –
Have a read of our
Spain Travel Guide
– it's got all the top Spain Travel Tips to know before you go!
Valencia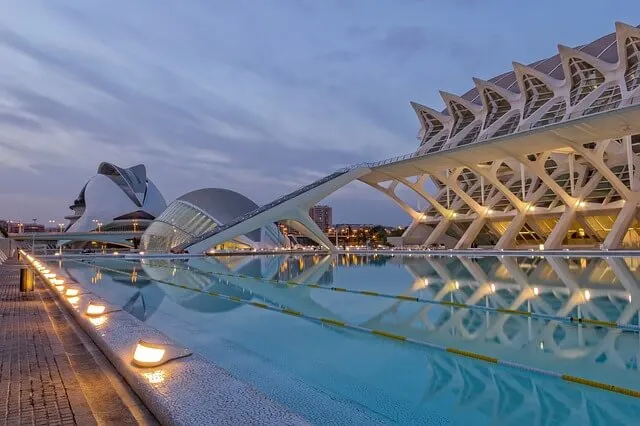 The third-largest city in Spain, Valencia is another of the country's hotspots for visitors and tourism. Valencia is the perfect blend of beautiful Mediterranean beaches, idyllic old-quarter buildings and a vibrant nightlife. The city is also the birthplace of another internationally known Spanish culinary export – paella!
Best things to do in Valencia
Relax on Malvarrosa Beach – minutes from the city's old quarter, this Mediterranean stretch of sand and sea is a blue-flag rated beach. Its pristine quality will have you spending all your time here

Sample traditional paella – get off the beaten track and seek out the restaurants frequented by the locals to find the best paella in Valencia

Visit Parque Gulliver – this unusual park is designed with the tale of Gulliver's Travels in mind. Surreal interactive slides, ramps and steps will have you feeling like one of the lilliput residents

See the sea life at Oceanogràfic, a cutting edge aquarium home to 45,000 animals, covering 500 different species
The Pyrenees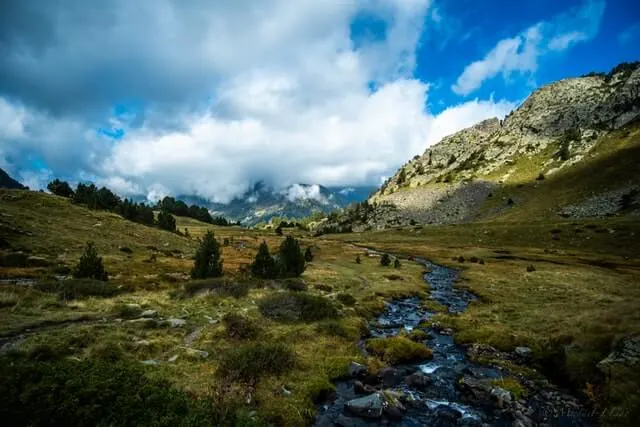 The mountainous region of the Pyrenees stretches across Spain's northern border with France and Andorra. A land of extreme natural beauty, the Pyrenees is frequented by those who love to indulge in mountain pastimes such as skiing and hiking but also those who simply love quaint mountain villages. A visit to the Pyrenees can combine the great outdoors with a taste of mountain culture.
Things to do in the Pyrenees
A hiker's paradise – the vast open spaces make for some of the most scenic and breathtaking hiking landscapes in all of Europe

Canyoning in the Gorges de Galamus – make your way through the numerous gorges, whether this is by kayak in the flowing waters or by a pulse-racing session of abseiling.

Take the cable car to the summit of Pic du Midi and enjoy stunning panoramic views of the Pyrenees mountain chains

Visit the Pyrenees town of Taüll and its ancient 12th-century church, a perfect example of a charming mountainous settlement
Galicia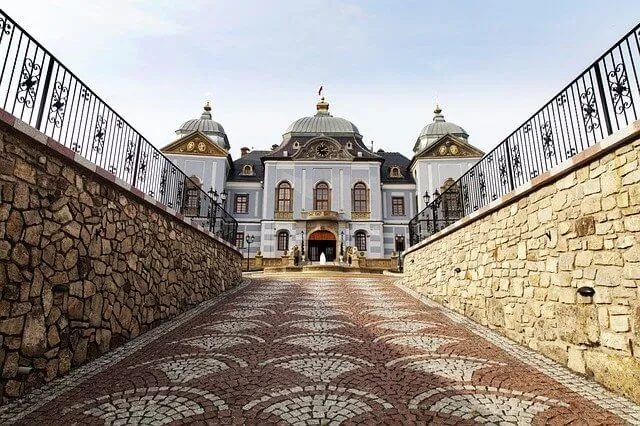 Located on Spain's northwestern-most edges, Galicia landscapes and history have more in kin with the likes of Ireland than the heady Spanish culture of the rest of Spain. The lush green meadows and rugged cliffs are a gentle escape from the stereotypical dry and hot Spanish picture. Its strong Gaelic links go as far back as the Roman empire – who's people thought Galicia was the edge of the world.
Things to see in Galicia
Sample Galicia's wines – known famously all over Spain as

the

producer of white albariño wine and no Galicia visit would be complete without sampling a glass or two

Visit the region's capital city, Santiago de Compostela. As the end location of the Camino de Santiago pilgrimage, the city has somewhat of mythical status and this is only heightened by the many religious sites dotted around the city

Visit the Galician seaside town of Vigo and sample some of the finest seafood in all of Spain, caught fresh from the Vigo coast

Head out to the

Cies Islands

– with no cars, pristine beaches and rugged coastal views, the Cies Islands are some of Europe's last untouched and lesser-known islands. A short seaward journey will take you to these magical islands.
Granada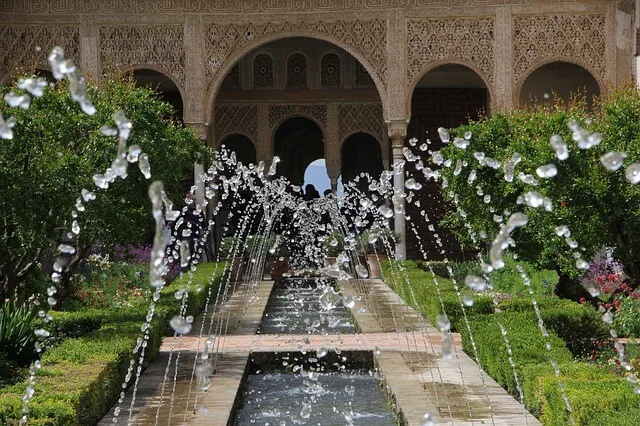 Granada is one of the most famous cities in southern Spain's Andalusia region. Home to the impressive Alhambra Palace (the beautiful Moorish Palace, part of which is pictured above) in the foothills of the Sierra Nevada mountains. The Alhambra alone makes it a premier destination in Spain, but there is plenty to do in the surrounding area too.
Things to do in Granada
Spend a full day exploring the Alhambra Palace, Generalife Gardens and Nasrid Palaces
Wander the streets of Albaycin and Sacromonte and see the old Arab houses in these historic districts
Find your favorite miradores (lookout points), Eat Tapas, Watch a Flamenco dancing show & be merry!
Malaga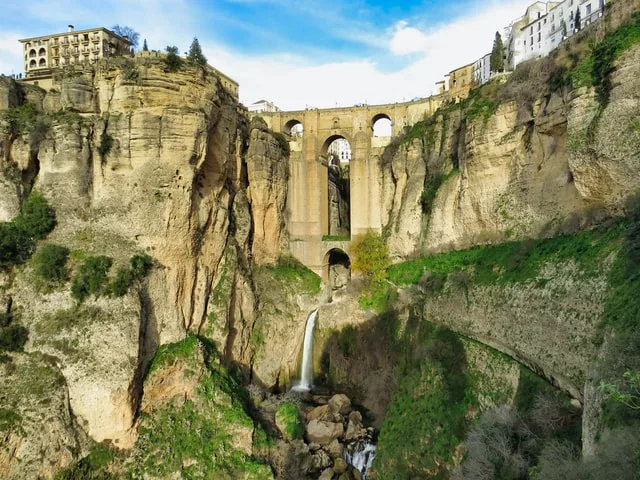 The Spanish City of Malaga has been a firm favorite with UK holidaymakers for years, and with a range of things to do, excellent day trip options and beautiful beaches, it's not hard to see why. (Read our full guide to Malaga here for more)
Things to do in Malaga
Wander the old town, tapas hopping from bar to hole in the wall.
Relax on the beaches (and in the flashy beach clubs!) of Marbella.
Be brave and walk on the edge of the cliff on the Caminito Del Rey
Enjoy the amazing views of the 3 arch bridge in Ronda.
Explore the famous Pueblos Blancos (White Villages) of Andalucia such as Antequera, Casares or Frigiliana.
Best Places to Visit in Spain: The Islands
Ibiza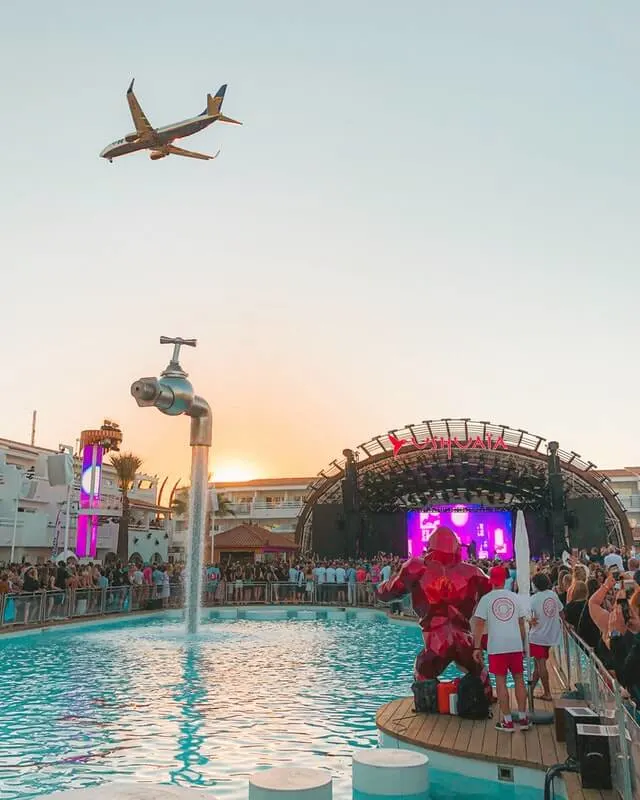 Made famous by its clubland and party island reputation, this Balearic island in the Mediterranean sea has begun to show its versatility in modern times and has proven that has more to offer than hedonistic parties. Along with the party vibes, Ibiza is a landscape of overwhelming natural beauty, quaint fishing villages and more recently has become the epicentre for yoga classes and teachings.
Things to see in Ibiza
Visit the renascence fort built in the reign of Charles V
Head to San Antonio for a perfect combination of picturesque beaches and world-famous nightclubs.
Enjoy the vast array of watersport lessons available, including surfing, kayaking and stand up paddleboards
Visit Ibiza cathedral, a 14th century built building with scenic lookouts across the island
Tenerife, Lanzarote or Gran Canaria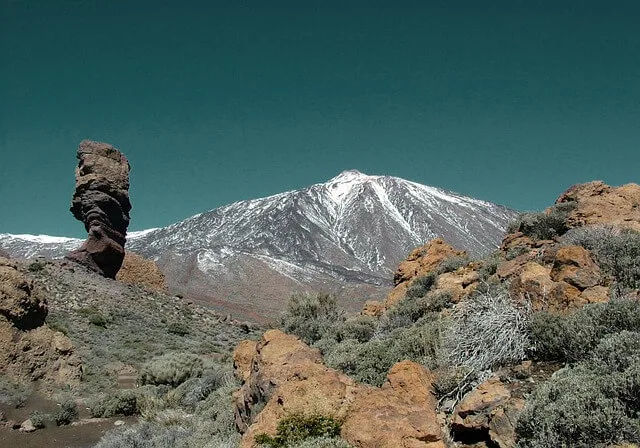 The Canary Islands, located approximately 1300km South West of the Spanish mainland, and 108km off the coast of Africa, are made up of Gran Canaria, Fuerteventura, Lanzarote, Tenerife, La Palma, La Gomera, and Ferro. It is the first 4 of these that are the most popular tourist islands, with each offering something slightly different.
Things to do in the Canary Islands
Drive to the top of the highest point in Spain at the peak of Mount Teide on Tenerife (it's just one of the most popular Tenerife excursions)
Go dolphin spotting or whale watching
Ride a camel through the dunes on Gran Canaria
Love waterparks? You're spoilt for choice in the Canary Islands.
Mallorca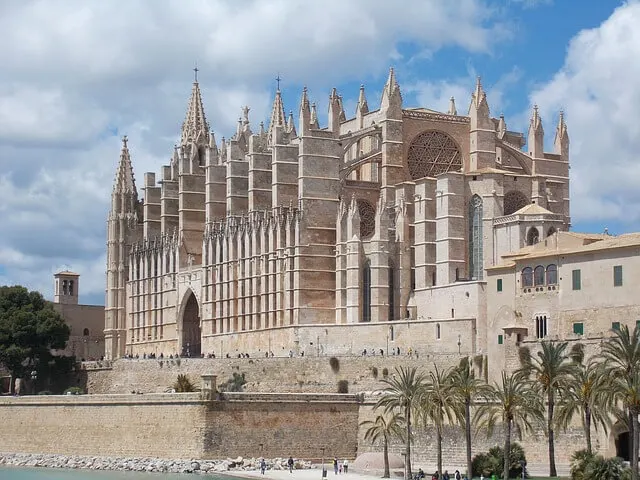 Palma de Mallorca is a resort city and capital of the Balaeric island of Mallorca (Majorca). The massive Santa María cathedral (pictured above) is one of the top tourist attractions on the Island and a Gothic landmark whose construction began in the 13th century. It majestically overlooks the Bay of Palma ad lies adjacent to the Almudaina, a Moorish-style Arab fortress converted to a royal residence. Take in this culturally rich capital as you wander the streets of the casco antiguo (old town) and enjoy the squares, medieval architecture before heading to the wide-open promenade which stretches 10 miles to Portixol (little port) with it's super cute marina.
Things to do in Palma
Relax at the Beach
Take a walk through a pine forest to circular Bellver Castle
Walk the Tapas Trail of the Ruta Martiana (Tapas Tuesday) – a clever marketing ploy cooked-up by the cities restaurants to encourage people to eat out on what is typically a very quiet night of the week.
See the ancient Arab baths.
And that's a wrap folks, we hope this guide to 15+ BEST Places to Visit in Spain has been a huge help planning your trip to Spain.

If you know of anyone else that needs a little bit of inspiration for visiting Spain or assistance in planning their Spain vacation (or even how to explore the country while they are there!), please be sure to share this post on social media: Facebook, Flipboard, Twitter or grab one of the images from below for Pinterest. And remember – sharing is charing (and we thank you in advance!)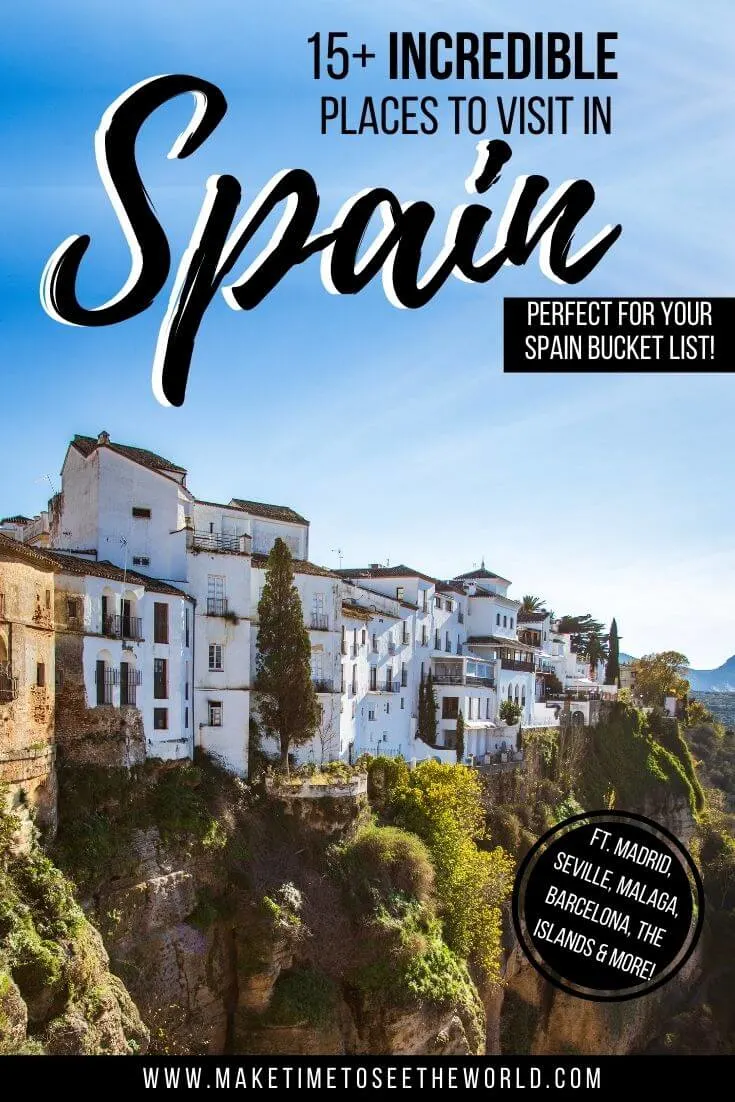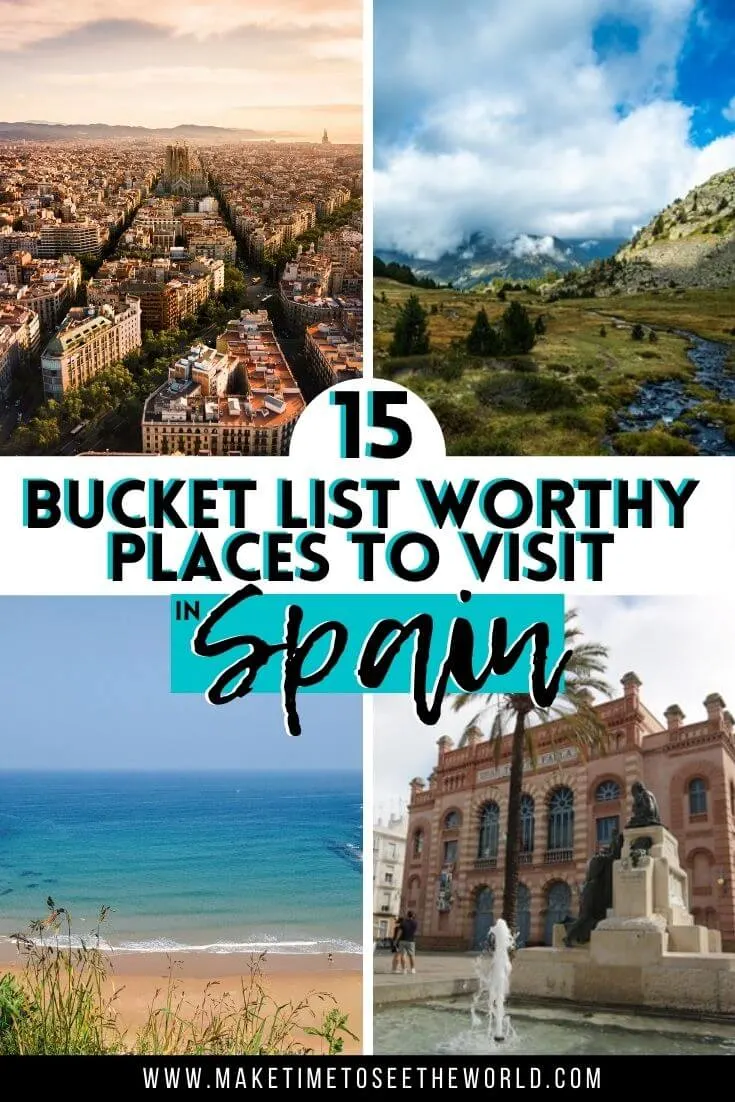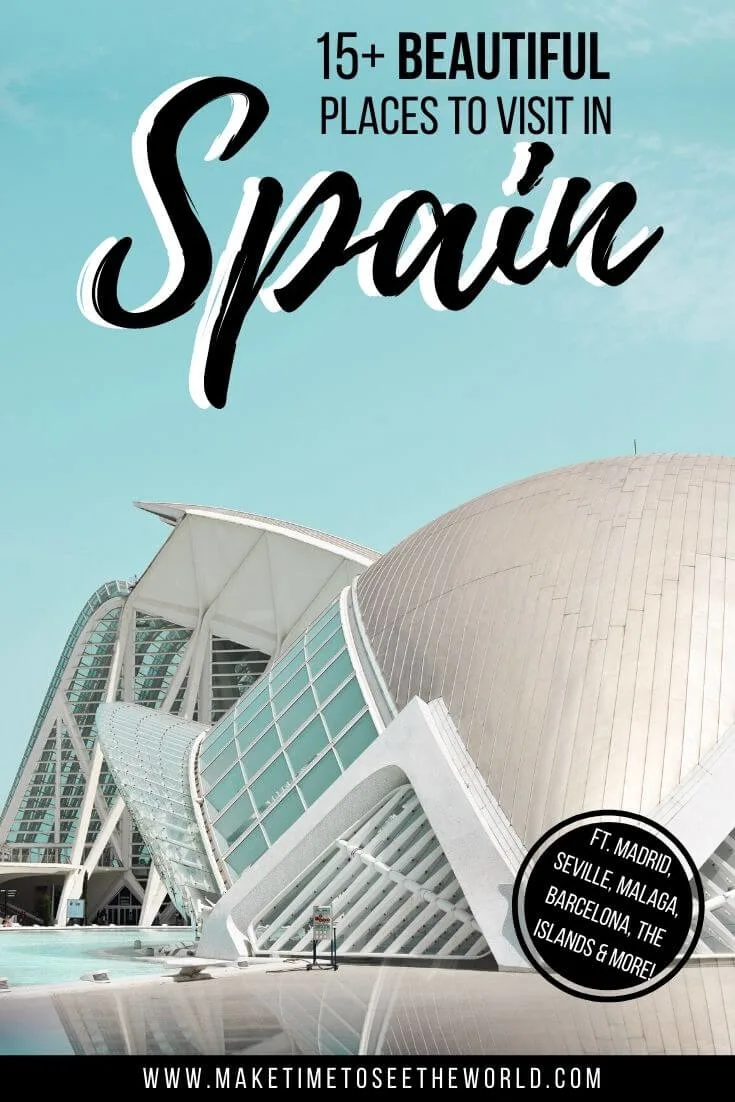 READY MORE EUROPE TRAVEL INSPIRATION? YOU MIGHT BE INTERESTED IN THESE TRAVEL TIPS, TRAVEL HACKS, TRAVEL ARTICLES, TRAVEL DESTINATIONS GUIDES, TRAVELER RESOURCES AND RELATED POSTS ABOUT OTHER AMAZING CITIES IN EUROPE:

Hi There! Thanks for reading our guide to the most 15+ BEST Places to Visit in Spain (inc Spain Map + Things to do) I just wanted to let you know that this post contains affiliate links, which means if you purchase something after clicking a link, I may get a small commission – which is at absolutely no cost to you. If you enjoyed this article and are going to be searching for some of the things I mention anyway, I would love it if you could click through from the links above & thank you in advance! Read my full Disclosure here.
And a huge Thank You for reading the MakeTimeToSeeTheWorld travel blog.