With so many things to do & a selection of incredible day trips from Malaga – there is no wonder that it is the perfect gateway city for the Costa del Sol.
The Costa Del Sol – or 'Coast of the Sun' – is an autonomous region in Andalucia and has been a favorite destination with holiday makers for decades now. What were once sleepy fishing villages have been developed in to bustling seaside towns catering to the tourist masses with different areas enticing different clientele.
Families love Fuengirola, Torremolinos has been flying the rainbow flag for years, Benalmádena has theme parks and aquariums, Marbella is all about the beaches – and the often overlooked coastal city of Malaga – who's airport is the gateway to the region – is packed with culture and is the perfect place to base yourself for your Costa Del Sol holiday.
And so without further ado, this is the Best of the Costa Del Sol featuring Things to do in Malaga, Things to do in Marbella and a selection of fantastic day trips from Malaga to help you explore the region!


Disclaimer: I visited the Costa Del Sol as a guest of Jet2 Holidays and Costa Del Sol Tourism, however all opinions (+ fun had, sangria drank, tapas eaten and day trips from Malaga taken) was entirely my own, as always.
And, as always: Almost all posts on this site contain Affiliate links, and this post about things to do in Malaga & the Best Day Trips from Malaga is no different. This means that if you click on any of the links in this post (and make a purchase) I may receive a small commission at absolutely no cost to you. Each post is carefully crafted to (hopefully!) answer all your questions and recommendations are made where we believe they will improve your trip and help with your planning. As such we thank you in advance should you decide to click & buy. Read my full Disclosure here.

Costa Del Sol Quick Tips & Info
– How to Get There:
Malaga-Costa Del Sol Airport is one of the busiest airports in Spain welcoming over 18.6 million passengers from airports in 60 different countries per year. From the UK,
Jet2 has flights to Malaga
throughout the year with generous 22kg baggage allowance, good flight times
+
allocated seating
.
– Best Time To Visit:
Boasting
325 days of sunshine per year
, there really isn't a bad time to visit the Costa Del Sol with pretty much guaranteed sunshine and double figure temperatures all year round. However if you want to avoid the crowds at the main tourist hubs (
Torremolinos
,
Fuengirola
,
Benalmádena)
visit between March and May.

– Where to Stay:
— In Malaga:
The funky cool
Barcelo Malaga Hotel (c/o Jet2 Holidays)
is just a short stroll from the heart of the city, has a rooftop bar + pool and even a slide down to reception! There is also a fab breakfast too!

– Essential Things to Bring:
Sunglasses
,
Sunscreen
,
Mosquito Repellent/Bug Spray
,
cute bamboo crossbody bag
and
a sun hat

– Love to explore independently:
Hire a car for exploring here

– Don't want the hassle of driving but still want to see everything?
Check out our section on recommended day trips from Malaga below for inspiration or
jump right to them here
.
–
Learn Spanish:
70 Common Spanish Words & Phrases for Travelers
.
The Best Things to do in Malaga
Eat Tapas! (And all the other food)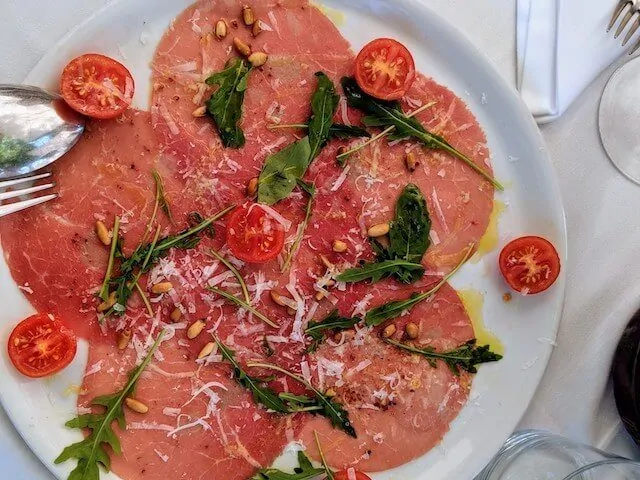 Are you really in Spain if you don't eat Tapas?! And it isn't hard to find either. Practically every bar and cafe will have a selection of hot and cold Tapas available, and being by the ocean you can guarantee a range of seafood options. And the beauty of Tapas is that you can order as many as you like and nobody thinks you are being greedy! Keep a look out for Tapas Bars are you are exploring and try everything!
Go to a Flamenco Restaurant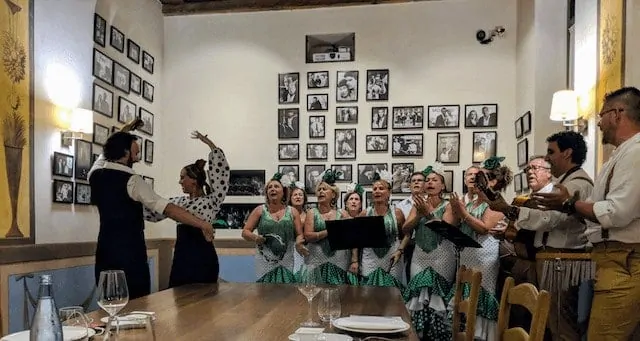 In the heart of Malaga's Old Town and opposite the illuminated section of the Teatro Romano (Roman Theater), El Pimpi is a delightful restaurant which serves up tasty local delicacies with a side of Flamenco (on Wednesday, Thursdays & Fridays!).
Traditional food, traditional music, and traditional dance native to the region – what's not to love?! Grab your castanets and get involved!
Walk the Old Town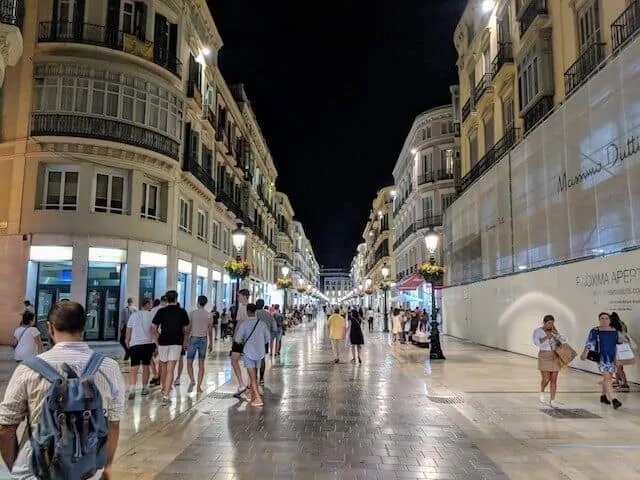 Malaga's historic old town is beautiful during the day, but even prettier at night. With incredible buildings and centuries old architecture scattered throughout the town it's the perfect place for a daytime wander (with plenty of stops for sangria & tapas!) or late night stroll.
Take a Segway Tour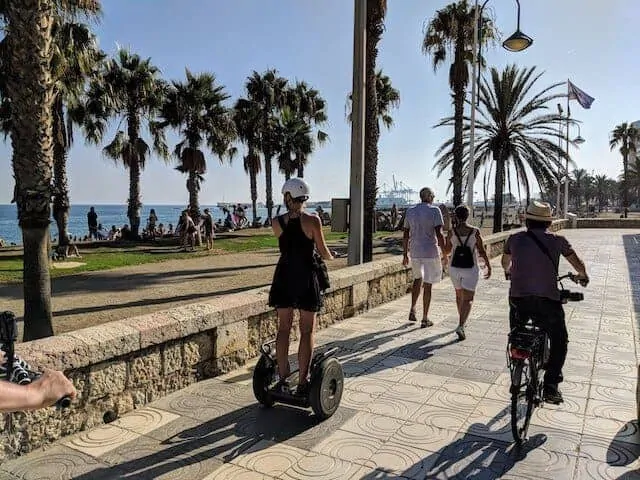 Now this is one of the best ways to see the city! I had been dying to go on a Segway for years – and they really are as fun as I though they would be (even if it takes a few minutes to feel comfortable!). On a segway tour you'll take a trip through the old city before heading up to the best viewpoints over the port and the bull ring at Parador of Gibralfaro (which is totally better than walking up in the hot sun!) and then heading back down to the coast to cruise past the beaches, through the trendy harbor city and along the pretty Paseo Marítimo. Book your Segway Tour here.
Visit the Museums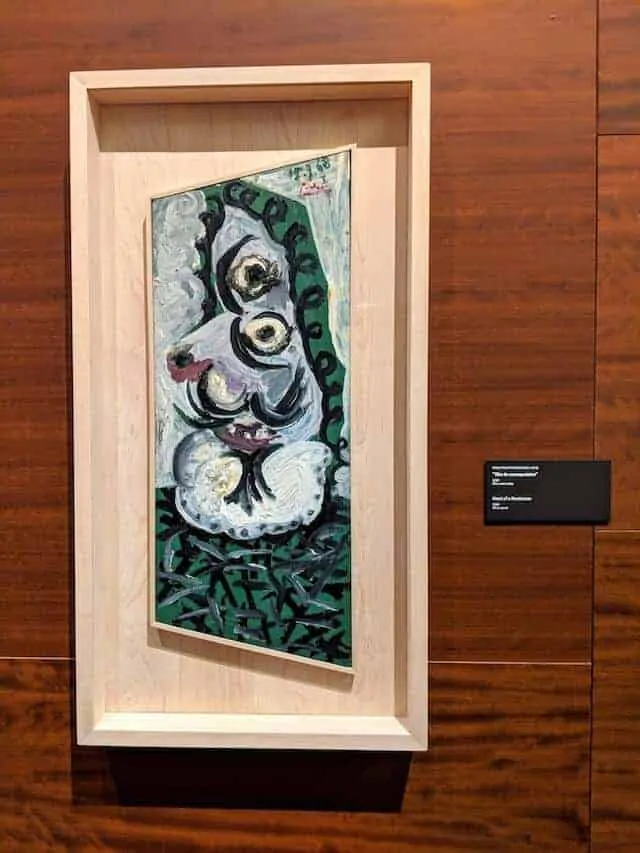 If you are a museum fan, you'll be thrilled with Malaga's cultural offerings. The top two museums are the Museo Picasso Málaga and the Museo de Málaga. The Picasso Museum is (rather obviously) a homage to Picasso and a celebration of his life and work in the city he was born; and the Malaga Museum, which is now housed in a reclaimed port building that has been beautifully renovated, is home to the collections of the former Fine Arts Museum (Museo Provincial de Bellas Artes), and the Archeology Museum (Museo Arqueológico Provincial) which were combined first in 1973 and were brought together under one roof in December 2016. There are over 2,000 pieces in the Fine art Section, and 15,000 Archeological pieces – be sure to give yourself plenty of time to enjoy them! And once you are done, head up to the cafe/restaurant on the top floor for a great view of the old town.
If you need more art in your life, be sure to add the Museo Carmen Thyssen, which specializes in Andalucian art to your list; and if Art and Archeology are not your thing, consider visiting the Wine Museum and learn about Malagas own vintages; the Glass and Crystal Museum, the Automobile Museum (which has a quirky fashion section for non-car fans) or the Flamenco Museum (just to name a few!) Take a look here at all of the museums in the city.
Learn How to Cook Paella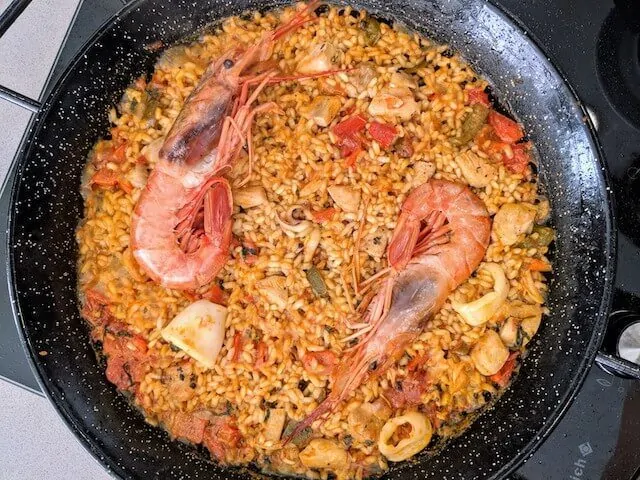 Learn how to make this delicious quintessentially Spanish dish as part of the foodie offerings with Spain Food Sherpas. It's one of the Best Things to do in Malaga and after first visiting a local market you'll pop on your apron and under the instruction of a professional chef, you'll cook up a storm in their specially designed workshop kitchen before sitting down to eat your creation! Book your spot here.
Take a Tapas Food Tour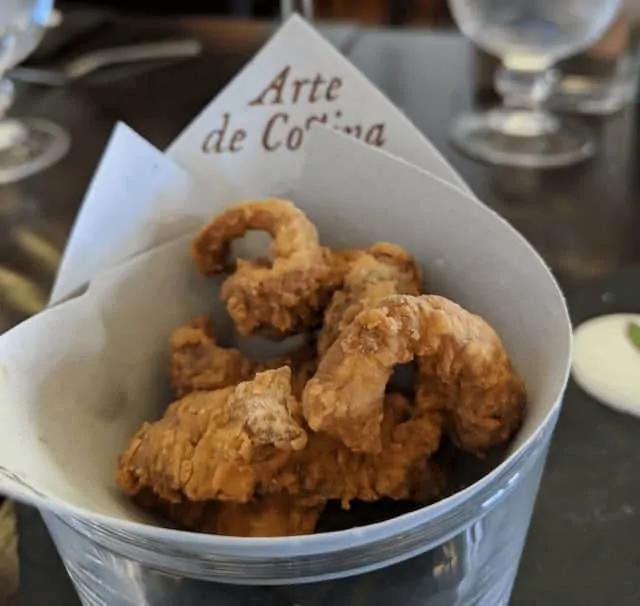 If you prefer to just eat the food rather than cook it, forgo the cooking class above and swap it with a Tapas fueled walking tour. Over the course of 4 hours you'll try 7 different Tapas at various locations throughout the city as your food-loving guide takes you to all the local hotspots. Reserve you place on this fantastic tour here.
Roman Theater/Alcazaba
View this post on Instagram
The El Teatro Romano is the oldest monument in Málaga City, and was once almost destroyed when the now famous Alcazaba fortress was built directly on top of it. The Roman Theater was discovered in 1951 and has since undergone extensive excavation with almost all the elements of the theater now visible to the public.
The Alcazaba (Arabic: citadel) Fortress is one of the best preserved examples of Moorish architecture in the whole of Spain. It is also considered the city's most important landmark, and from it's upper levels provides beautiful views over the old city and the harbor.
Hit the Beach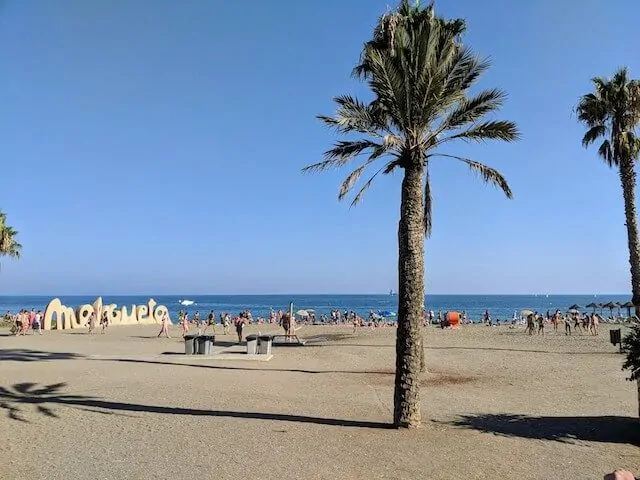 With all this talk of food, culture and history, you may have forgotten that Malaga has not just 1, but 15 sandy beaches within the city's limits. The Playa de la Malagueta (above) is the closest to the city and because of the 300+ days of sunshine per year, can guarantee it's busy all year round, and is the perfect place to relax on your city break. Hop on a sunlounger, take a dip in the Mediterranean sea, lie in the shade of the palm trees and soak up the atmosphere – what have you got to loose?!
Get (another) Birds Eye View of the City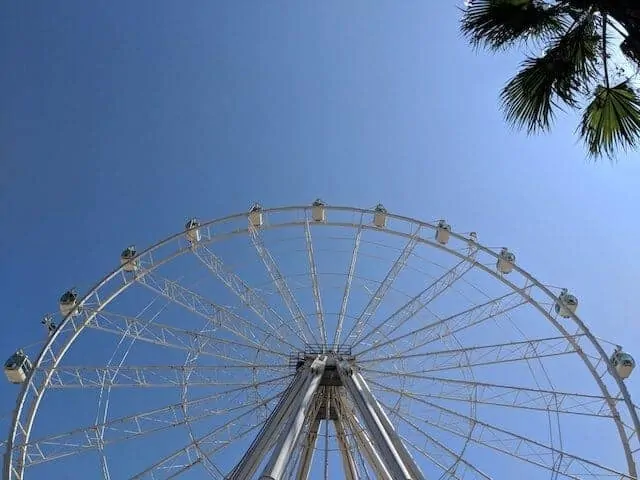 The Malaga Ferris Wheel, also known as the Noria Mirador Princess, is a 70 meter-high observation wheel based in Malaga port. The attraction offers breathtaking panoramic spectacular views up to 30 kilometers when the visibility is good. The trip takes approximately 15 minutes, during which the wheel makes three full turns. It runs from 11am – midnight and looks beautiful when lit up at night!
Enjoy the Muelle Uno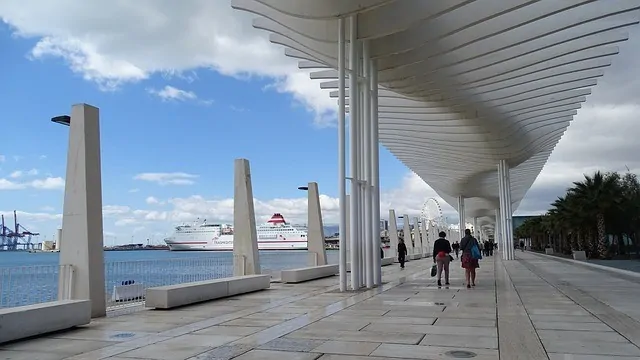 The Muello Uno is the pedestrianized covered walkway and sophisticated harbor-side dining and shopping area whose modern look perfectly complements the culture and history of the old city. Head here for a stroll, a cocktail or a slap up meal with beautiful views of the city from across the water.
The Best Day Trips from Malaga
Once you have had your fill of city exploring, be sure to explore the wider Costa Del Sol region and beyond with the fantastic day trips and tour from málaga.
El Caminito del Rey
View this post on Instagram
Once considered one of the world's most dangerous hikes, the renovated Caminito Del Rey walkway, pinned along the steep walls of a narrow gorge in El Chorro, is now totally safe and one of Spain's most popular tourist attractions. The path itself is just over 3km in length (but from start to end, the full walk is closer to 8km) and is restricted to 600 visitors per day. The path winds through the gorge offering stunning scenery, and a glimpse at the old path in different sections where the new path has been built a few meters above it. Booking in advance is essential, and most guided tour Caminito Del Rey have the option to include lunch (which after the walk you will be more than ready for!) Just be sure to take plenty of water as once you have left the cafe at the start, there is nowhere to purchase anything until the end of the walk (that also goes for bathrooms too!)
Antequera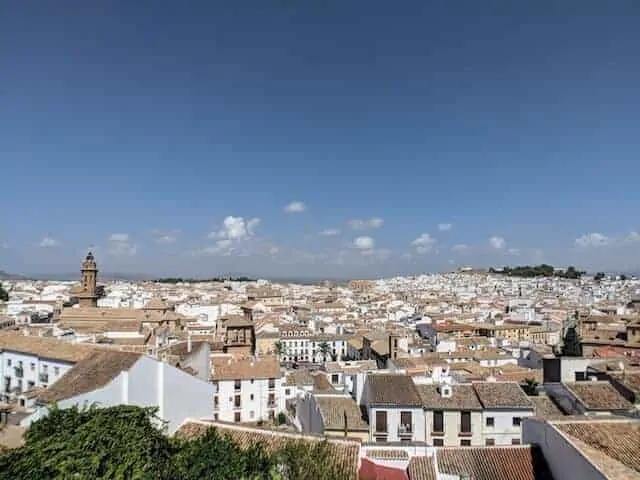 The Andalucian countryside is covered with stunning white washed towns, and Antequera is easily one of the prettiest. Overlooked by the Moorish Alcazaba built in the 14th Century to protect the town from Christian invaders, the city have worked hard to restore and maintain the opulent Spanish-baroque style it was once famous for. It is also known for the 30+ churches that can be found in the village and as the crossroads of Andalucía – whereby many travelers have passed through, but few stay. Don't be one of them – it's easily one of the best places to visit in Andalucia! Combine your Antequera sightseeing tour with a trip to a traditional Olive estate and a 3 course lunch here.
El Torcal de Antequera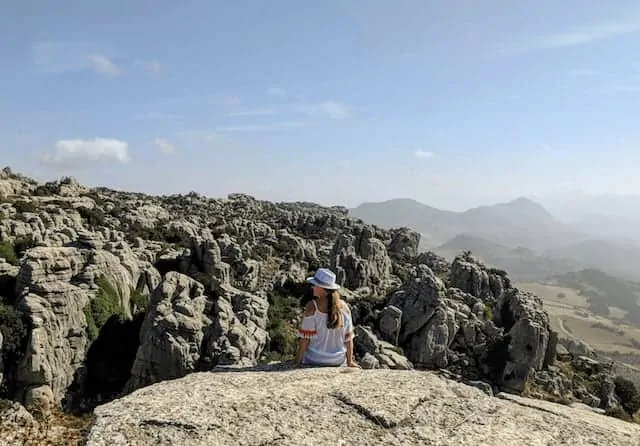 Get out of the cities for a day and explore the incredible limestone formations in El Torcal de Antquera Nature Park (a UNESCO World Heritage Site). There are 3 marked routes throughout the park and it is highly recommended that you wear substantial footwear (and not the flipflops that I went in!). There are two circular walks of 1.5km and 3km distances, and a longer 3.6km walk one way – and amazing views over the natural reserve and surrounding countryside are everywhere you look!
EXTRA: Make a day of it by combining your visit to El Torcal de Antequera with a 3 course lunch and an afternoon at the 5,000 year old Dolmens (prehistoric burial chambers) which are some of the largest and most complete megalithic structures in Europe on this full day guided tour from Málaga.
Ronda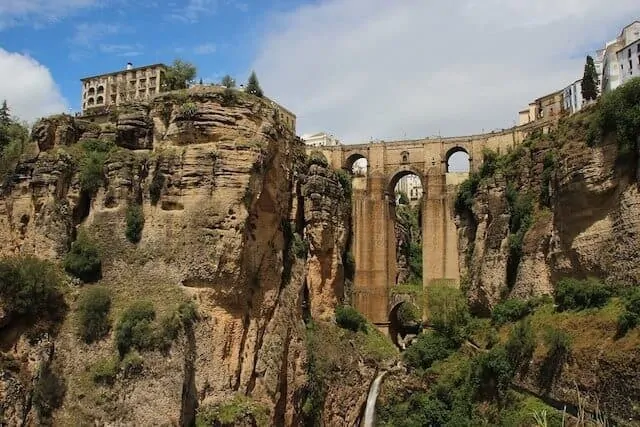 You seriously can't visit the Costa Del Sol and not head out to the beautiful white village of Ronda with it's famed 98m high "New Bridge" (Puente Nuevo) whose construction began in 1759 and was completed in 1793. Just a short drive from Malaga, you can wander round the historic center of the town, see the monumental Plaza de Toros bullring, stand on one of the prettiest balconies in Europe and grab a bite to eat at one of the many cafes and restaurants scattered throughout the town. Book your day trips to Ronda here.
Benalauria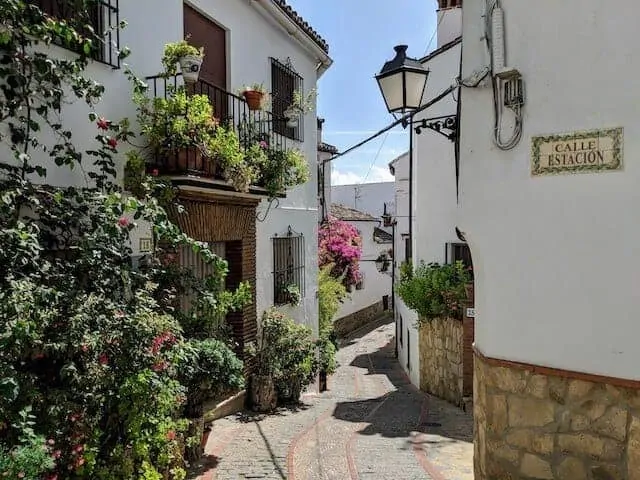 If you are looking for a cute Spanish Village that practically nobody knows about, be sure to take a drive out to the mountain town of Benalauria. Set in the Copper Forrest, and with a population that hovers around 500, this tiny town has it's own winery (perfect for a spot of wine tasting), old world 18th Century olive oil factory, and has streets lined with pretty white houses typical of the region.
Frigiliana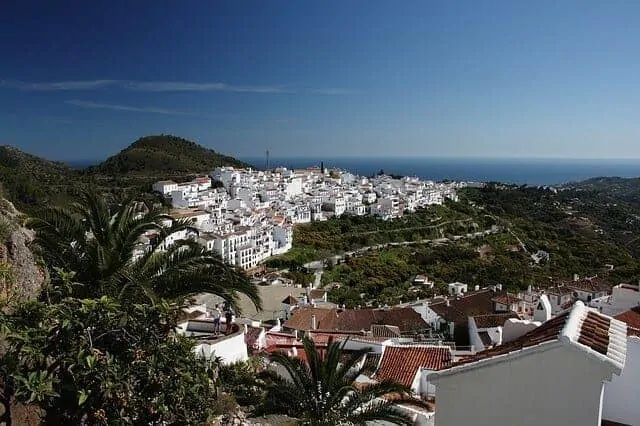 Frigiliana is a town in southern Spain and is known for its Moorish old quarter and narrow streets decorated with ceramic mosaics. The pedestrianised cobbled streets, whitewashed houses with doors decorated in a selection of pastel colours, give way to viewpoints that offer glimpses of the countryside below and towards the coast in the distance. Whilst you are here also consider visiting the Caves of Nerja and make it a fullday trip. Book your Frigiliana and Nerja tour from Malaga here.
Granada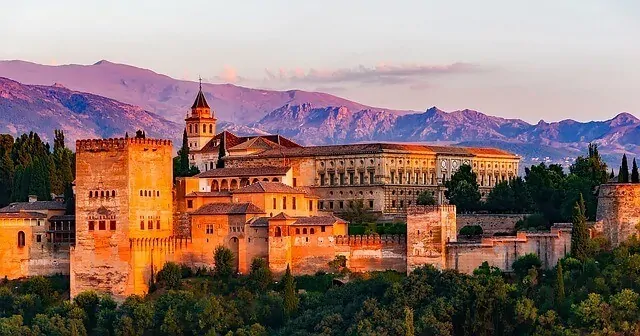 On this day trip from Malaga you'll be whisked away to the city of Granada where you'll be taken on a guided tour of the Alhambra Palace – one of the most important, beautiful and historical sites in Europe, and the most visited monument in Spain. Built during the middle of the 13th Century and declared a UNESCO World Heritage Site in 1984, you'll have skip-the-line access on this small group tour spending around 2h 45 in the Alhambra and Nasrid Palaces. Book your spot on the luxury mini-bus here.
Gibraltar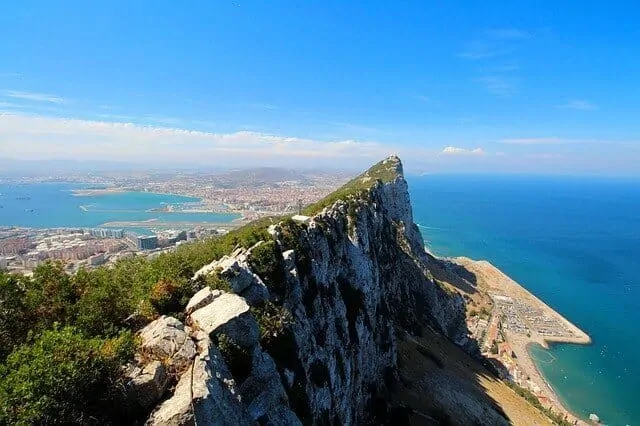 Get a little bit of Britain on your Costa Del Holiday with a day trip to the British Overseas Territory of Gibraltar. See the rock, meet some of the famed Barbary macaques, and get some duty free shopping done with a selection of British high street brands and boutique stores there for the browsing. Book your Gibraltar Day Tour Here.
Things to do in Marbella
If you'd like to combine a city break in Malaga with some of the best beaches in the Costa Del Sol, then Marbella is the place to be! (And you need a place to stay for a couple of days check out the Iberostar Marbella Coral Beach (via Jet2 Holidays))
Relax At The Beach(es)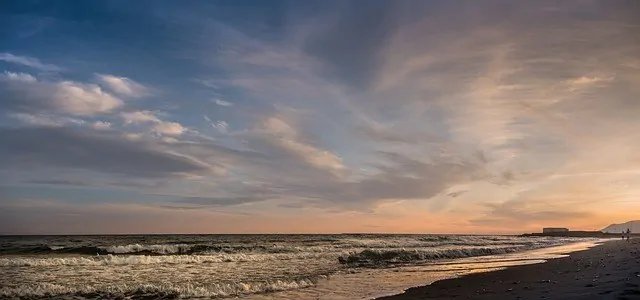 Beaches Beaches and more Beaches! The region of Marbella has 23 beaches spread over 27km of coastline so you'll always be able to find a quiet spot to relax. But if basking in the sun is something you can only do for a few hours, signing up for some water-sport action might be a good idea with Kayaking and SUP (Stand Up Paddleboarding) just two of the activities available.
Glitz it up in Puerto Banus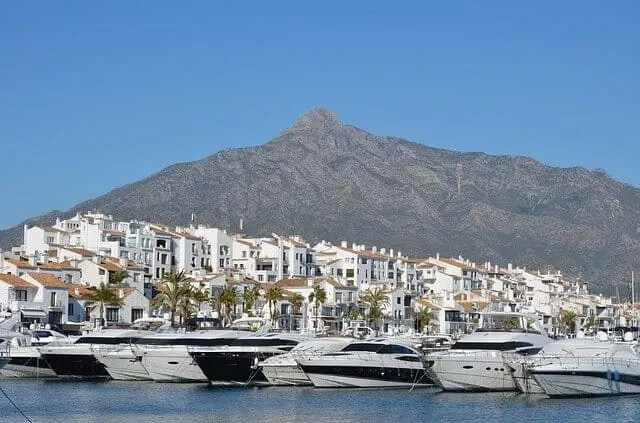 Known as the Spanish playground for the rich and famous, it's luxury marina is often packed with fancy yachts and it's shopping complex filled with designer labels. It took local property developer Jose Banus 3 years to build the harbor, but when it was opened by the Prince of Monaco alongside his actress wife Grace Kelly in May 1970, it was immediately catapulted in the upper echelons of society. If you want to have a day of seeing how the other half live, take a walk around the marina and have a look at the boats – I'm sure you could find one that would just be perfect for you (should you come into some money!)
Play a Round of Golf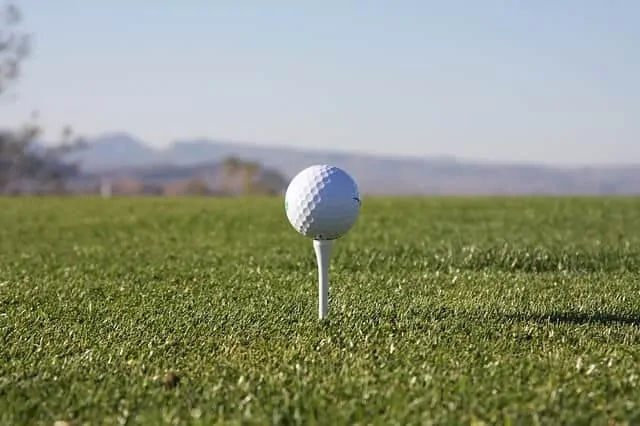 Whilst some might say that Golf just spoils a good walk, for those who now who to swing a club, it can be a great way to spend a day; and with more than 60 courses in the Costa Del Sol area there are lots of top class courses to choose from.
Party at the Beach Clubs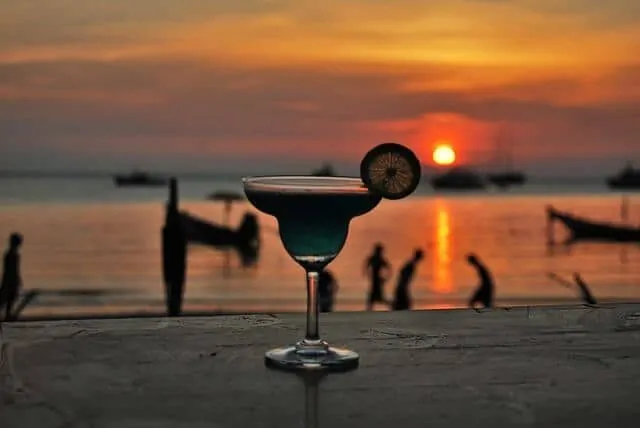 As the playground of the rich and famous, is there any surprise that the shoreline of Puerto Banus is lined with beach clubs?! Go on a glitzy bar car and check out of few, or find a cabana and make yourself at home for an afternoon (or evening!) with pool parties, DJs, water sports and cocktails galore.
And that's a wrap folks! Who knew there were so many incredible things to do in the Costa Del Sol?! If you're feeling all inspired, look for the latest Jet2 Flights here and start planning your perfect Costa Del Sol holiday.
And if you liked this post, or just want to give the someone the hint to book a Costa Del Sol trip, please share this post on Facebook, Pinterest, Flipboard or Twitter. All shares are very much appreciated!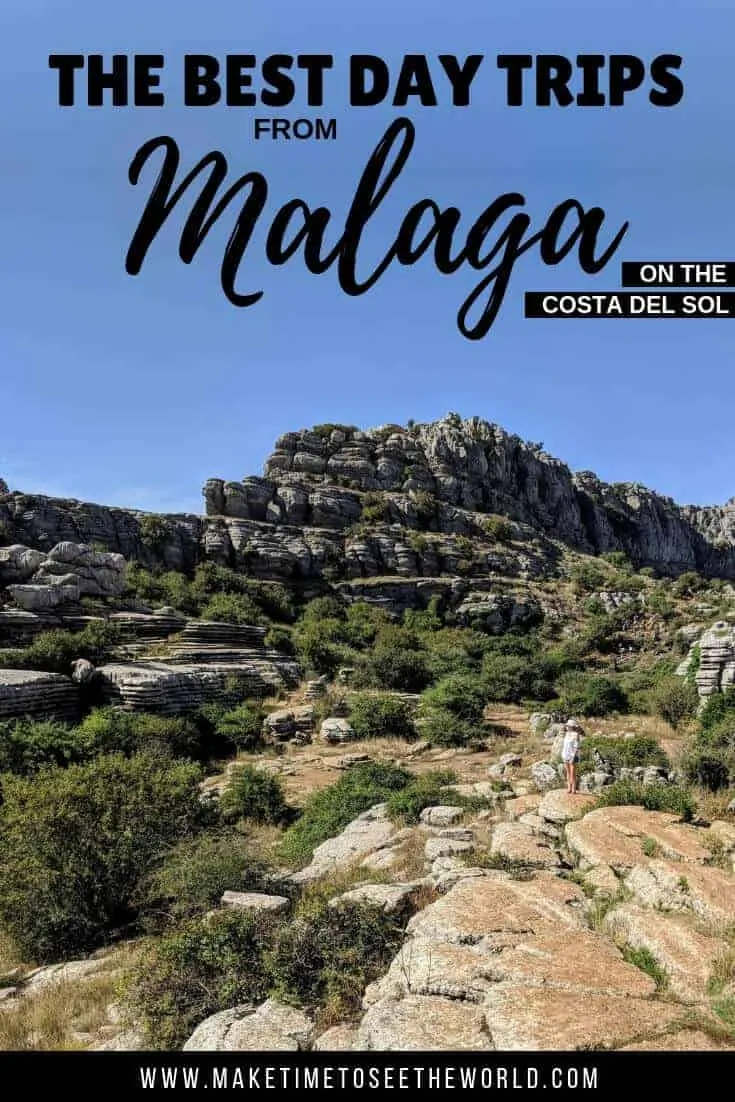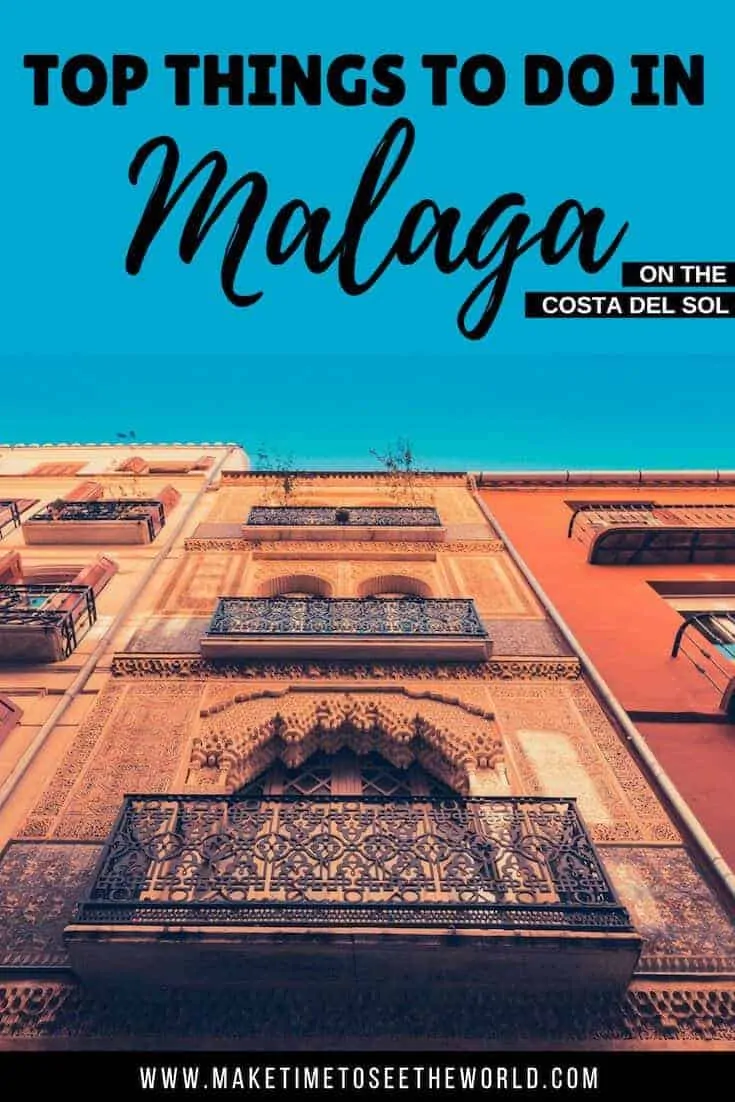 READY MORE TRAVEL TIPS & INSPIRATION? YOU MIGHT BE INTERESTED IN THESE ARTICLES:
Hi There! Thanks for reading our travel guide to the The Best of the Costa Del Sol – Things to do, Where to stay & What to Eat! I just wanted to let you know that this post may contain affiliate links, which means if you purchase something after clicking a link, I may get a small commission – which is at absolutely no cost to you. If you enjoyed this article and are going to be searching for some of the things I mention anyway, I would love it if you could click through from the links above & thank you in advance! Read my full Disclosure here. Thank you for reading the MakeTimeToSeeTheWorld Travel Blog.