Visiting Dubai is like no other city. There's quite literally a surprise lurking around every corner in the City of Gold. It's bold, it's brash, it's fun, it's opulent. As a real feast for the senses, it's little surprise why Dubai's population is now made up of around four-fifths of expats who come to the UAE to experience the Middle Eastern sunshine and a fast-paced way of life.
There are not many places on this planet of ours where you can dine in a seven, yes seven-star hotel; go skiing on a 45-degree summer's day, or get in the back of a driverless car to be chauffeured around!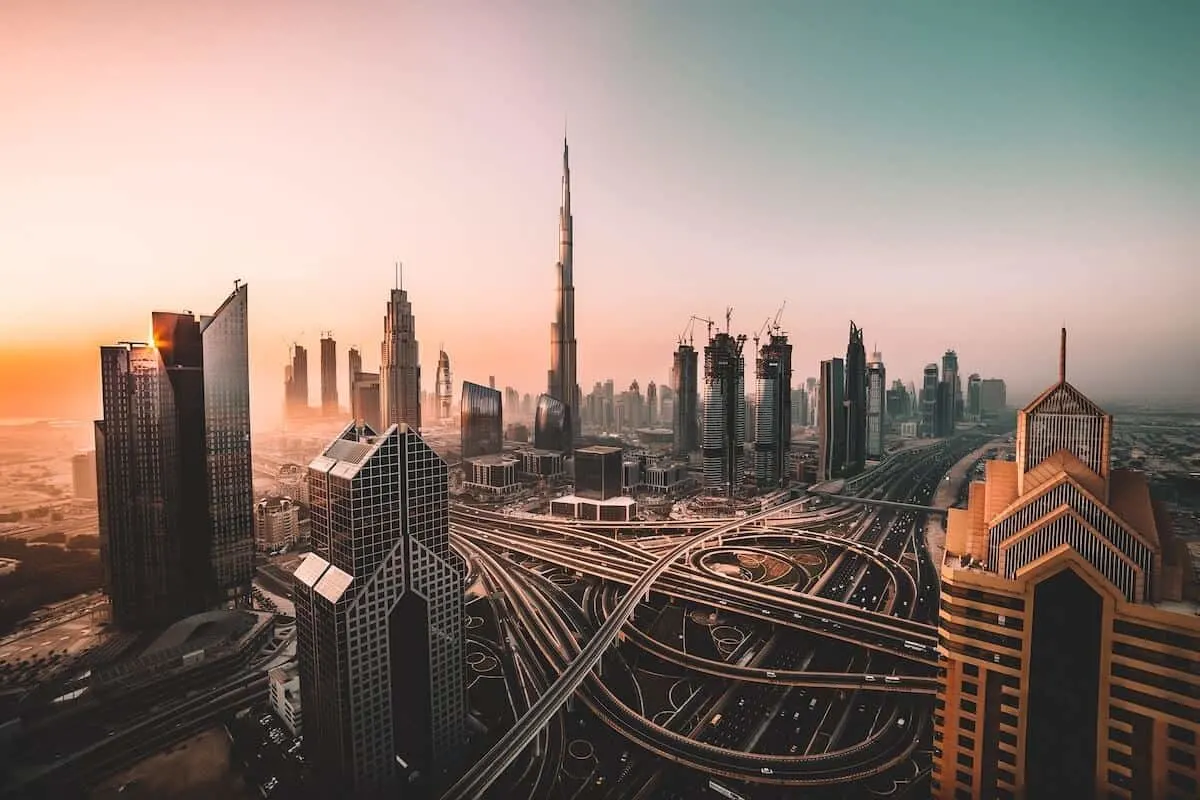 However long you plan to stay in Dubai, it's never enough. There's so much to see and do that you can often feel a little bewildered choosing what to see and do. That's why I've gone and done all the hard work for you to create an ultimate bucket list of all the things you must eat, see and do in the City of Gold:
Check out Palm Jumeirah from above with a breath-taking skydive
The Palm Jumeirah, a resort shaped like a palm tree, has to be seen from above to really be believed. What better way than to jump out of a plane! If you're an adrenaline junkie, this will get the pulses racing and give you a lifetime of memories from thousands of feet in the air.
.
(Somehow) take a selfie with the world's tallest building!

"Dubai, UAE" (CC BY 2.0) by Thomas Depenbusch (Depi)
Dubai is home to the world's tallest building, the one-of-a-kind Burj Khalifa. You haven't experienced Dubai until you've been to ground zero here and tried to take a selfie of yourself with the top of the building in the shot – that'll impress your pals on social media!
.
Sample one of Dubai's much-talked-about food trucks
Dubai is undergoing something of a food revolution. The city is now awash with 'truck parks': dedicated areas for street food trucks to park up in and cook up a storm for locals and tourists alike. The trucks are often cool and quirky to look at, whilst offering an authentic taste of the Middle East.
.
Experience a ride on an abra
What better way to soak up the sights and sounds of Dubai Creek than on the city's traditional mode of transport. Book a trip on an abra to cruise along the creek from one end to the other.
.
Marvel at the Dubai Fountains
Check out the Las Vegas' Bellagio-style Dubai Fountains. These stunning water shows occur every half-hour from 6pm until late. The water and light shows are choreographed to classic Arabic music, as well as Andrea Bocelli's timeless classic, Time to Say Goodbye. There's a number of restaurants around the Dubai Fountains that offer fantastic views of the shows late into the evening.
.
Visit the Dubai Aquarium and swim with sharks
Always wanted to swim with sharks? Dubai is home to the world's largest indoor aquarium and gives visitors the chance to get up close and personal to these masters of the ocean.
.
Experience a unique night of luxury entertainment at Dubai Opera
Sample the opulence of the Dubai Opera with tickets to one of the many shows on offer here. There are spectacular views from all corners of the theatre and the interiors are a real work of art, creating a unique and enchanting atmosphere in the audience.
RELATED: Need a hotel? Find out the best places to stay in Dubai!
.
Get under the skin of historic Dubai in Al Bastakiya
"Al Bastakiya @ Bur Dubai" (CC BY 2.0) by *_*
Be sure to spend some time away from the bright lights and the big city vibe. Take a trip to what is now considered 'old' Dubai in Al Bastakiya. From here, you can discover the city's true heritage and the values upon which the new part of the city is founded on.
Everyone seems to like making bucket lists these days, but this really is a distilled list of eight of the most impressive experiences you'll find in the City of Gold. Buckle up and enjoy the ride.
So there you have it – hopefully we've given you enough travel inspiration to inspire your Dubai travels – and given you a great list of Things To Do in Dubai to make sure you get the most from your visit. Don't forget to let me know you're own highlights once you're back!

Oh, and if you enjoyed this Dubai travel guide please share on Facebook, tweet or pin (I made a few designs!) – I'd really appreciate it! Click the P in the share bar for full size images!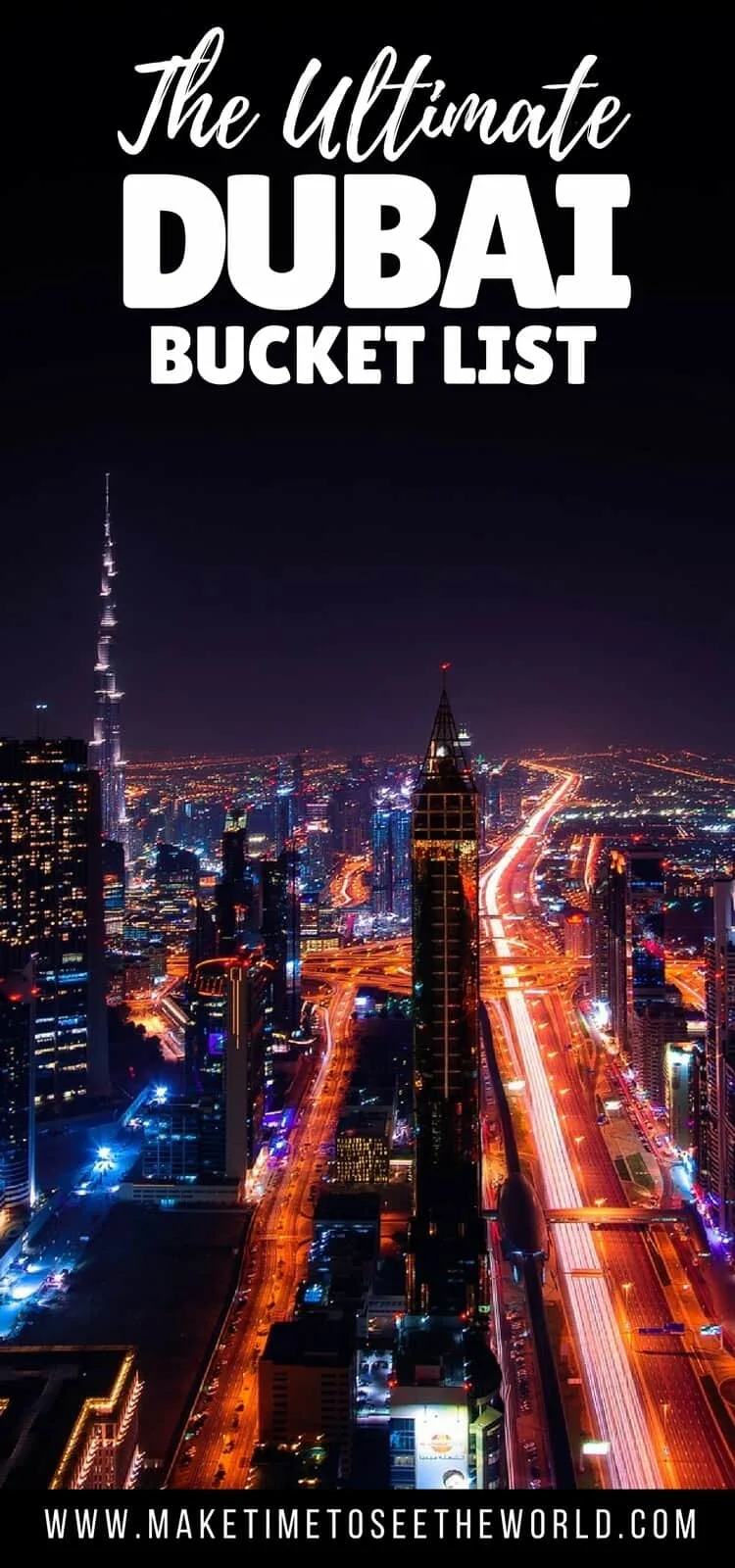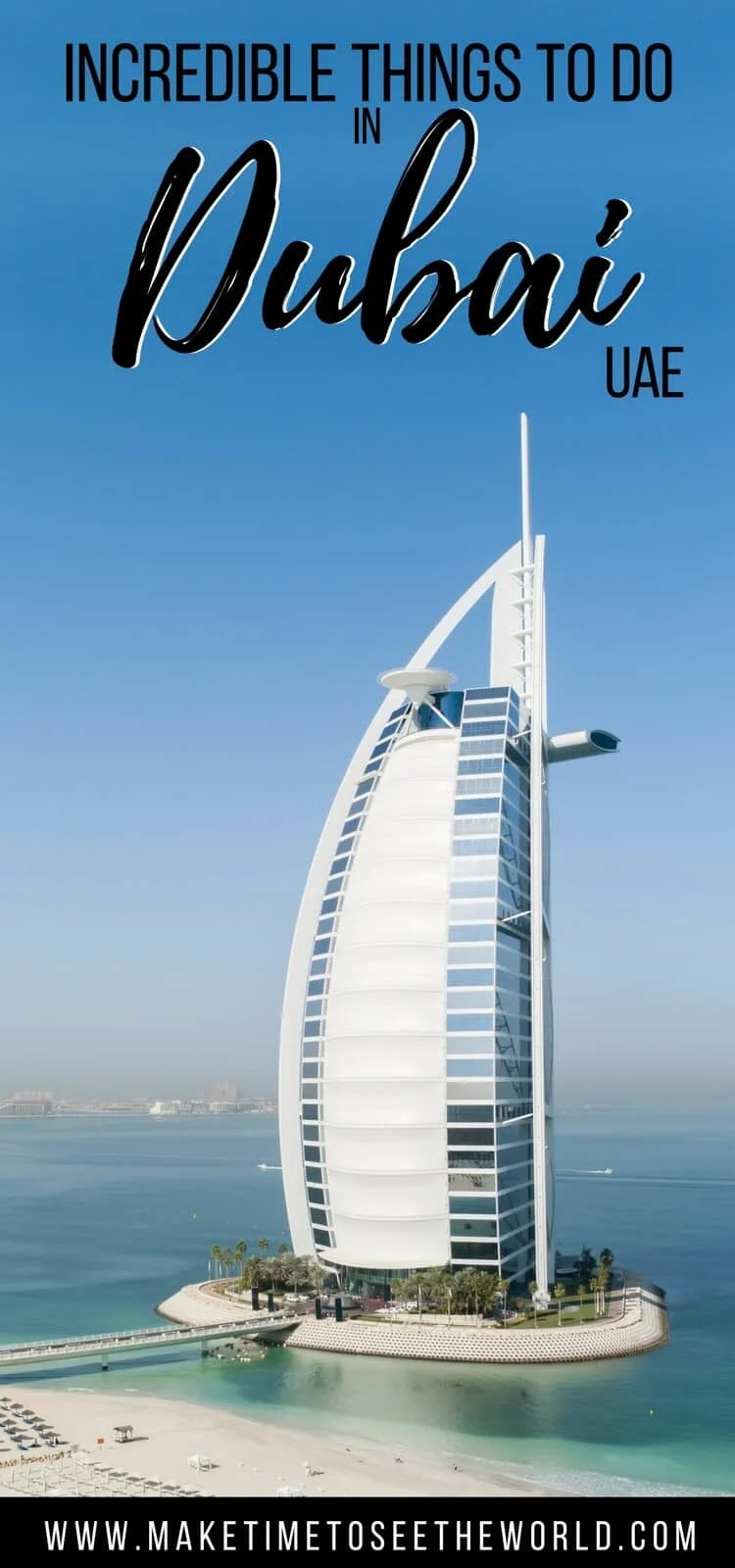 READY TO EXPLORE MORE OF ASIA (OR BEYOND!)? YOU MIGHT BE INTERESTED IN THESE TRAVEL BLOG ARTICLES:
Hi There! Thanks for reading my travel guide to The Ultimate Bucket List for Dubai. I just wanted to let you know that this post contains affiliate links, which means if you purchase something after clicking a link, I may get a small commission – which is at absolutely no cost to you. If you enjoyed this article and are going to be searching for some of the things I mention anyway, I would love it if you could click through from the links above & thank you in advance! Read my full Disclosure here.