Plan an AMAZING 3 days in San Francisco with our complete city guide inc. where to stay, eat, things to do & day trip ideas (+ insider tips!)
Making your way over to the West Coast (aka Best Coast) and not sure exactly where to start with your visit to the massive state of California? Fret no more, San Francisco should be number one on your list! San Francisco is located almost smack-dab in the middle of California's coastline and is hands down one of the most diverse and exciting cities in the US. And to get you started we have put together a fantastic guide to 3 Days in San Francisco (written by a local) to help you put together the perfect San Francisco Itinerary.
We've got tips on the best time to visit San Francisco, where to stay in San Francisco, the top 15 things to do in San Francisco, where to eat in San Francisco and even how to get around this amazing city! So what are you waiting for? Scroll down now and start planning your perfect weekend in San Francisco!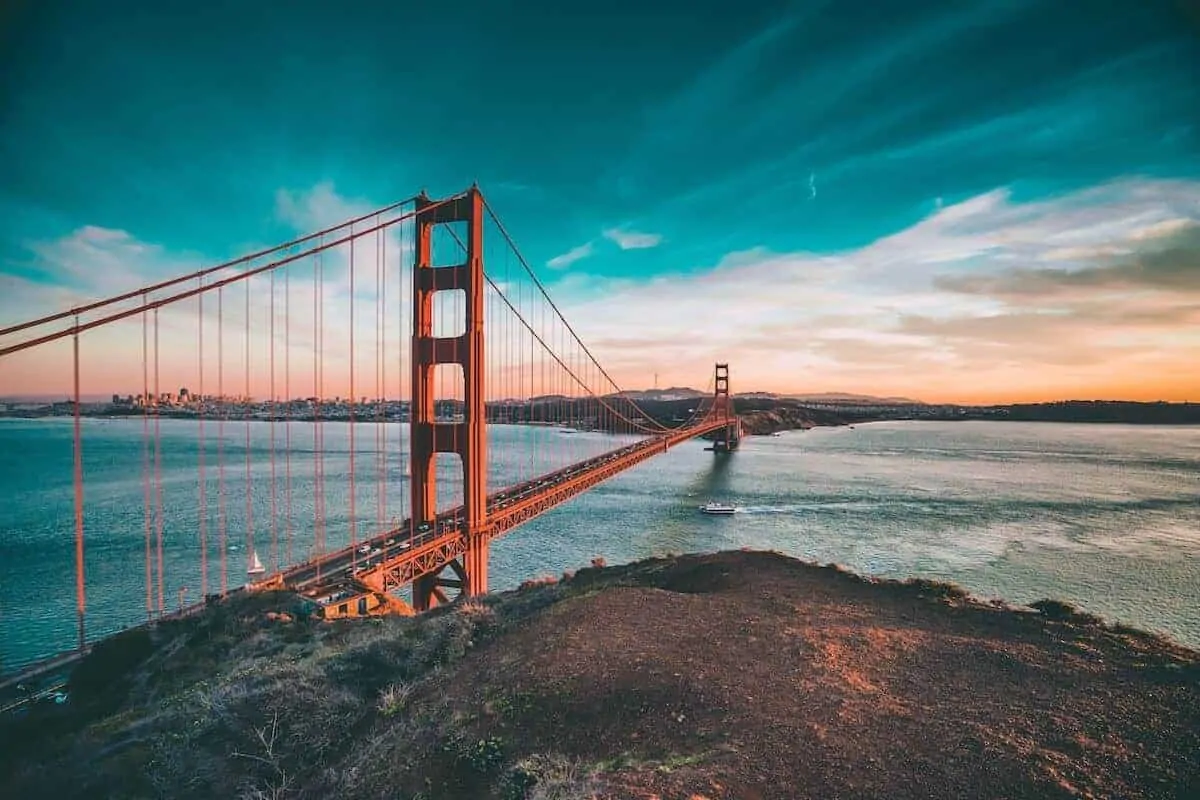 Disclaimer: Almost all posts on this site contain Affiliate links, and this one is no different. This means that if you click on any of the links in this post (and make a purchase) I may receive a small commission at absolutely no cost to you. Each post is carefully crafted to (hopefully!) answer all your questions and recommendations are made where we believe they will improve your trip and help with your planning. As such we thank you in advance should you decide to click & buy. Read my full Disclosure here.
This is a Guest Post written by Mimi of The Atlas Heart (and a San Francisco local!)

San Francisco is crammed into about 47 square miles of hills and coastline and has a quirky energy that is unique to San Francisco. No matter what time of year you're visiting, there is always plenty to do and new things to explore – this is even the case for locals who have lived here for years!
So, pack your windbreakers and warm layers (because you are essentially guaranteed a visit from the affectionately named, Karl the Fog, at some point during your trip), and read our San Francisco City Guide featuring when to go to San Francisco, how to get around and the top 15 things to during your visit to the 'City By the Bay'!
Essential San Francisco Travel Tips: What To Know Before You Go
Where to Stay in San Francisco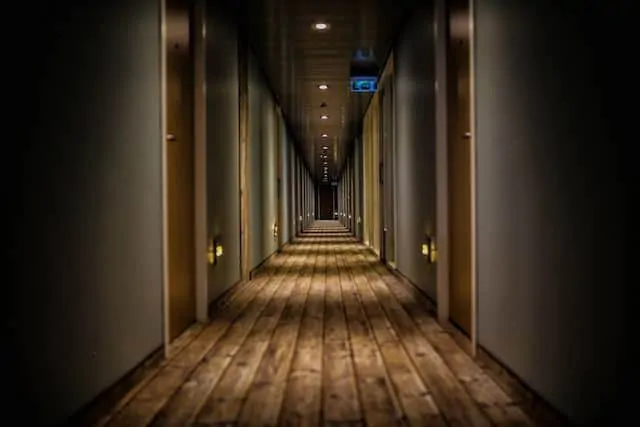 With hundreds (if not thousands) of hotels in San Francisco it may be tough to decide where to stay, and so we have listed our top recommendations all located near to Union Square and within walking distance of public transport and all in different price brackets to help you find the perfect place to rest your head. And if you are playing to stay for a special occasion, consider checking into one of these romantic hotels.
5* Luxury Stay ($300+ per night): Taj Campton Place – Luxury in the heart of Union Square. Beautiful rooms, 24 hour rooftop gym and a 2 star Michelin Restaurant on site.
3* Mid-Range Stay ($200+ per night): The Mosser Hotel – Centrally located, this heritage building has been beautifully renovated and offers free wifi throughout, a complimentary light breakfast and a state-of-the-art recording studio!
Budget Stay ($150+ per night): The Bartlett Hotel & Guesthouse – Value for money within 100m of Union Square, the rooms are clean, relatively spacious and modern.
How to get around San Francisco
Luckily, San Francisco is such a condensed city that it's pretty easy to navigate around and you can walk most places too. The city's bus system, MUNI, is an easy way to affordably travel around San Francisco and is fairly reliable in terms of transit times and regular buses. And another public transit option is the trans-bay underground BART system for a faster way to get from point A to point B, though the trains don't run all throughout the city.
A few more fun modes of transportation could be grabbing a Scoot (the popular electric scooters that are all over SF now) or hopping on a cable car! Of course, the ride share apps are an affordable option as well since Uber and Lyft were actually started in San Francisco.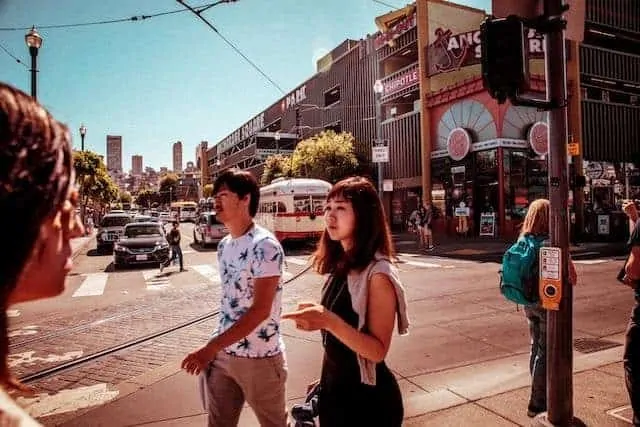 The Best Time To Visit San Francisco
As with most North America tourist destinations, the best time to visit San Francisco is the shoulder seasons of spring (March, April & May) or Autumn/Fall (September, October & November). Visiting at these times means that you get the benefit of warm – but not sweltering – temperatures and don't have to deal with the inflated crowds that the summer months (June, July & August) inevitably attract.
It would also be wise to keep in mind when the public holidays fall in the US and avoid traveling around or at these times if you can – even if it is in the shoulder seasons of Spring and Fall (such as Memorial Day on 27 May, Labor Day on 2 September & the Easter Holidays in April each year).
Things to do during 3 Days in San Francisco (Plan the perfect San Francisco Itinerary)
Visit the Golden Gate Bridge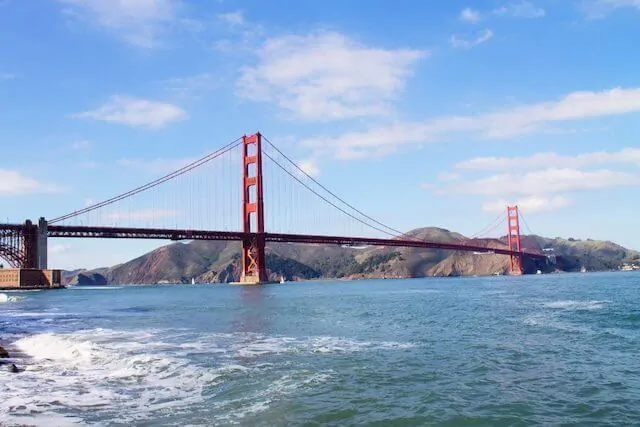 Arguably San Franciscos top tourist sight, It would essentially be criminal if you visited San Francisco without stopping by to see the Golden Gate Bridge! Whether you have access to a car or not, there are so many different ways you can see and experience the grandeur of the Golden Gate.
There is a pedestrian walkway that spans the entire mile-wide bridge, as well as a separate bike-friendly path, which are both fun ways to experience this world wonder (Hint: Read this guide to Walking the Golden Gate Bridge to find out what to know before you go!)
Of course you can always get across via car or tour bus as well and on the Marin side of the bridge you can stop in the visitor's center and gift shop to learn even more about the history of the bridge and get some great pictures with the San Francisco skyline as your backdrop.
And if you can't get enough of these magnificent structures, be sure to include a visit the the San Francisco-Oakland Bay Bridge in the East Bay on your San Francisco Itinerary.
Ride a Cable Car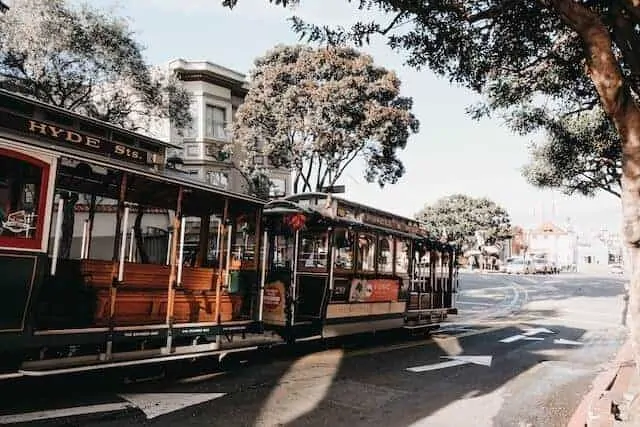 San Francisco is home to one of the world's last manually operated cable car systems. Though it used to be the most used mode of transportation when it was first created in 1873, you can still easily hop on one of its three remaining lines for a ride through the city whilst you explore San Francisco.
The convenient exit and entry stops also happens to be located at some of the most popular tourist destinations in the city.
Want to get an insider's look at how the cable cars run? Visit the Cable Car Museum and actually see the gears churning. You won't find something like this in any other city.
Be a tourist at Fisherman's Wharf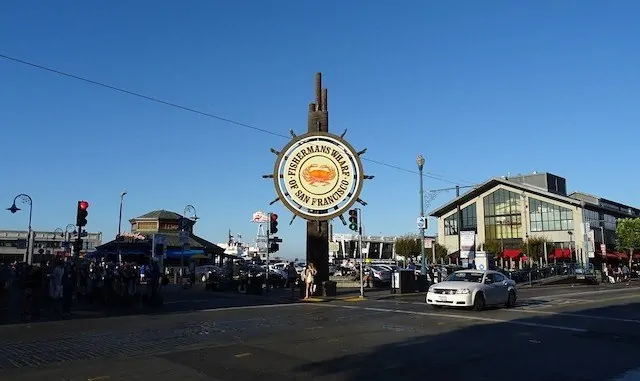 Sure, it might be a little crowded but Fisherman's Wharf in San Francisco is a must-do for anyone visiting the city (even locals love it, though they'd never admit to it). Fisherman's Wharf is central to the Historic Waterfront District in the city and is so popular for tourists because of everything else that has made its home there.
Included in the Fisherman's Wharf neighborhood are popular attractions, including Pier 39, Ghirardelli Square, sea lions, and one of the best clam chowder bowls in the state (even if they did originate in New England!)
Pier 39 is a playground for adults and kids alike. They have amusement park-esque games and rides mixed within souvenir shops, restaurants, and bars – complete with a carousel right in the middle.
**Foodie Tip**And if you're looking to satisfy your sweet tooth, Ghirardelli Square is the perfect spot to indulge. It is a quaint plaza that is surrounded by a 5-star hotel and the headquarters to Ghirardelli Chocolate Company. You can take a tour of the facility or stop in at the storefront for a scrumptious ice cream sundae with chocolate fudge (believe me, it's well worth the calories).
Go Shopping in Union Square
Union Square actually used to be where Civil War rallies were held, but the square has since morphed into a hub for high-end shopping in San Francisco. Department stores, fancy boutiques, art galleries, luxury hotels and the theater district surround the square on all sides. During the holiday season you'll find the square taken up by an outdoor ice rink.
Union Square is a part of the city that is always bustling with life. If you're lucky, you'll get to see a street performer or two. Hop on a cable car and head to the square!
Take a trip to Haight Ashbury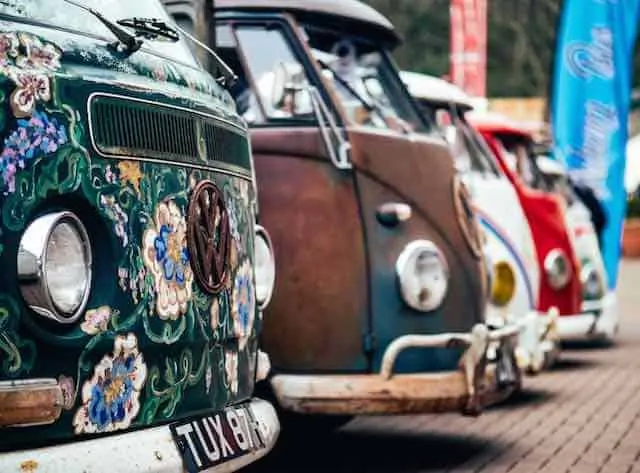 The Haight-Ashbury district in San Francisco is famously known as the birthplace of the hippie counterculture movement of the 1960s and the "Summer of Love". Today it is still acts as a hub for the vagabond, free-loving, and eccentric folk of San Francisco as well as a fun residential neighborhood and must-see district.
Throughout the neighborhood you can see glimpses of what it once was, with its tributes to The Grateful Dead, Jefferson Airplane, and Janis Joplin around every corner. While you stroll along the streets, stop in at the numerous record stores, thrift shops, and funky eateries that all pitch in to help keep the hippie spirit alive today!
**Foodie Tip** And if you're feeling a bit parched or hungry, Magnolia Brewing on Haight street is a great spot for fresh local bites and brews.
Note: if you're a craft beer enthusiast, San Francisco has a booming microbrew scene for you to enjoy. In addition to Magnolia, check out a few other beer recommendations in SF and in California as a whole in my list of the best beer in California.

See the Painted Ladies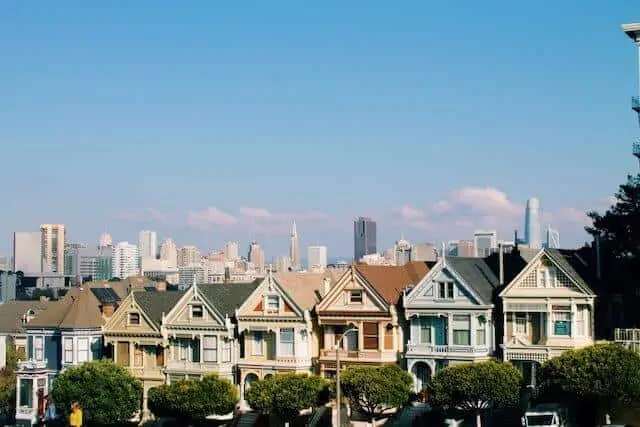 Alamo Square's 'Painted Ladies' are one of the most photographed locations in San Francisco, and some of the most famous houses in the world. They are a beautiful example of Victorian architecture and where they rise in tight formation along the "postcard row" backdropped by the San Francisco's city skyline, it makes for a beautiful contrast.
You can visit at any time of the day but if you are hunting for that perfect Instagram shot, make sure you are there around sunset, when the suns rays cast a golden glow across the facades.
Crissy Field and the Lyon Street Steps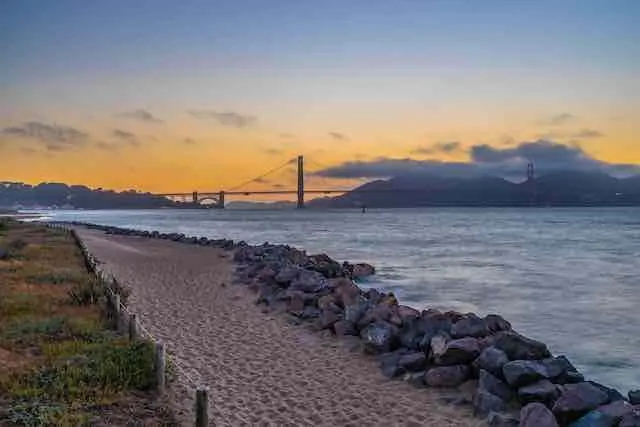 Looking for a more relaxed way to spend your time in bustling San Francisco? Head to Crissy Field along the Bay side of the city, and experience some of that Northern California's beach vibes.
Crissey Field also has an excellent view of the opening to the San Francisco Bay and Golden Gate Bridge. There's usually a food truck or two posted up on the weekends here as well.
And not too far from the stretch of shore along the Bay is a SF hidden gem: the Lyon Street Steps. As you make your way up the 322 steps to the top you'll be treated to some unique views of the city: the Palace of Fine Arts, the stretch of the San Francisco Bay, and the gorgeous mansions of the Pacific Heights district.
Explore Chinatown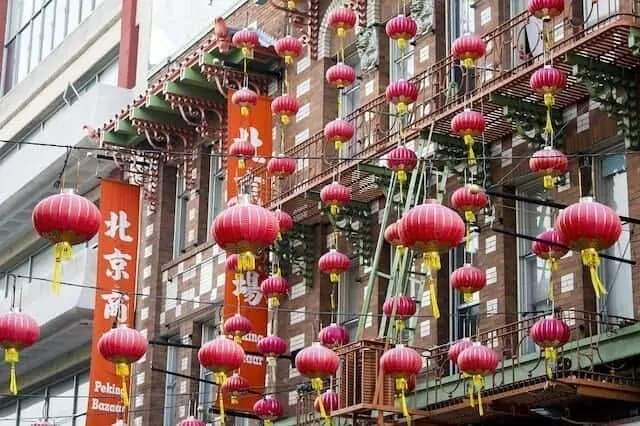 San Francisco has one of the world's oldest and largest Chinatowns. The San Francisco Chinatown was established in 1848 and has played an integral part in the history, culture, and livelihood of Chinese immigrants.
There are countless street vendors selling anything from luggage to herbal remedies, there are always fresh meats on display at the local grocery or butcher shop, lanterns strung above the streets, and laundry hung out to try on many of the apartment building balconies. There is no doubt you'll truly feel transported when you walk through the streets of Chinatown in San Francisco.
And to top off your Chinatown experience, make sure to take a tour at the Fortune Cookie Factory to learn more about the cookie's history and get an included sampling. Did you know that the fortune cookie was actually created in San Francisco?
**Foodie Tip** –
Want to make sure you don't miss a bite of delicious Chinese food? Join a
3 hour Chinatown Culinary Walking Tour
which leads you through the alleyways to the best dim sum spots and teaches you about centuries old cooking techniques as you go!
North Beach and Coit Tower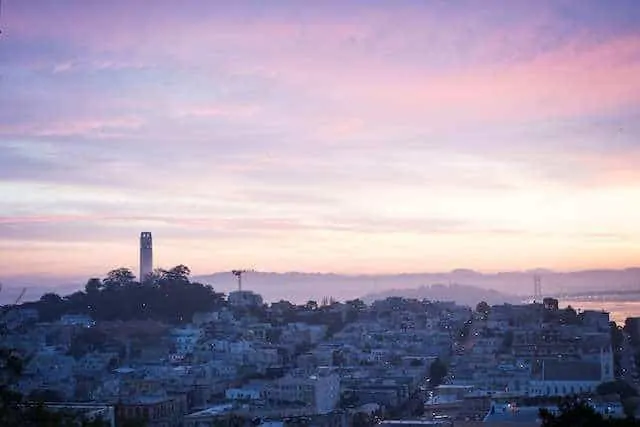 Once you're done exploring Chinatown, head over to another highly popular San Francisco neighborhood – North Beach (aka Little Italy). This small-town treasure in the big city is a historically Italian neighborhood and the influence is certainly still prominent today.
Delicatessens, authentic Italian restaurants and cafes, and fun nightlife are aplenty in this neighborhood – and if you want the inside scoop on nonna's cooking, go along to the Little Italy Behind the Scenes Food Tour where you'll be taken on a guided walking tour visiting artisan bakeries, chocolateries, and olive oil producers – and you get tasting samples at each spot too!
**(Another) Foodie Tip** Experience North Beach like a local: end the day with a slice of Tony's pizza and walk up to Coit Tower on Telegraph Hill for some one-of-a-kind panoramic views of San Francisco and the Bay Area as the sun goes down. From here you will also get a great view of the famous 8 hairpin turns of "Crooked Street" (which is Lombard street if you are looking for it on a map!).
Embarcadero and Ferry Building Marketplace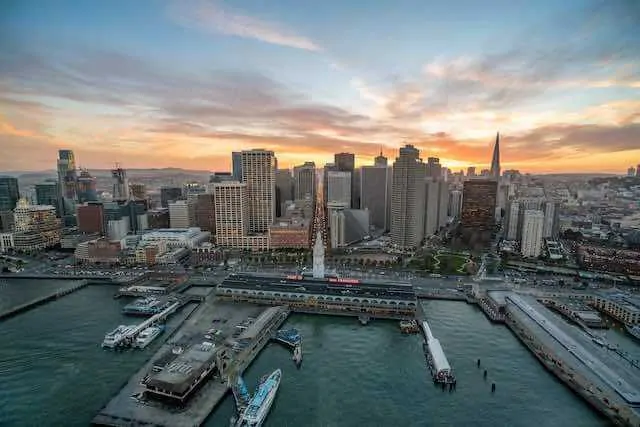 A fun stop for your afternoon in the city should include the Embarcadero Building and Marketplace.
The Embarcadero not only serves as the port for the major ferry systems that connect other areas of the Bay Area to the city, but also houses many restaurants and shops that are local to the greater Bay area and is the start of Market Street – a main thoroughfare through the city which takes you all they way up to Hayes Valley – San Francisco's hipster neighbourhood.
**Foodie Tip** At the marketplace, you can try the foods that make the San Fran culinary scene so unique and world-renowned. For a great burger, check out Gott's Roadside in the Ferry Building.
Take a tour of Alcatraz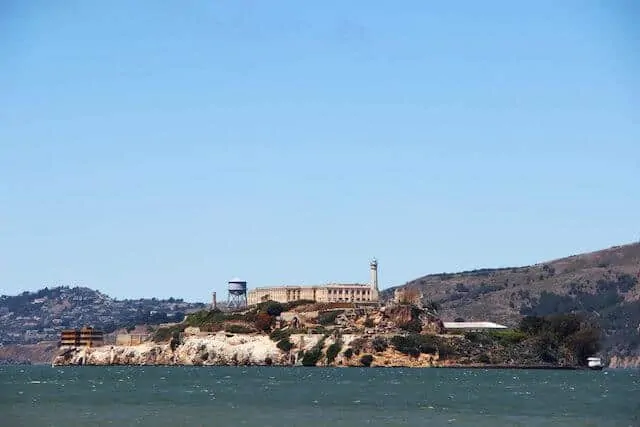 You've probably seen it in movies or at least heard of it, but now is your time to see it in person.
Alcatraz is easily one of SFs top tourist attractions and is an island in the San Francisco Bay and was once a military and federal prison. It has since been converted to a National Historic Landmark that you can tour. For an added element of cool, take a tour of Alcatraz at night – it's very eerie!
Planning your trip to Alcatraz is a great time to combine a couple of tours in one hit, with options for cycling tours at sunset, adventure cruises around the bay – and for the night visits – they are best combined with a bigger day trip outside the city such as to Yosemite National Park or out to the Napa Valley (I mean you may just need a glass of wine or two after a creepy night in Alcatraz!)
Lands End and Ocean Beach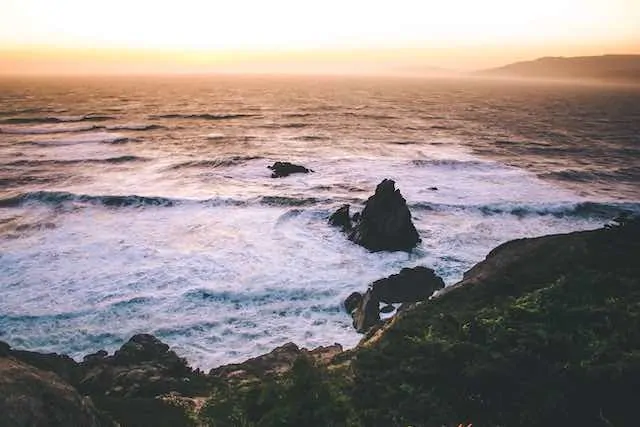 You might be surprised to know that San Francisco has great beaches too. On the Pacific side of the city you can hang out at the long stretch of city coastline that is Ocean Beach. It's a popular spot for surfers, and a fun place to hang out, maybe have a picnic, play some frisbee and watch the waves.
On the northern end of the beach is Lands End, a historic park and network of trails along the rocky windswept cliffs. Not only can you get some great oceans views here but you can also see the remains of the Sutro Baths. And at low tide keep an eye out for shipwrecks of years past.
**Foodie Tip** Sandwiched between Ocean Beach and Lands End is a favorite for locals and tourists – the Cliff House. A higher-end dining experience with incredible views, the Cliff House is certainly a classier affair but one worth seeing.
Explore the Mission District: Murals, Live Music & More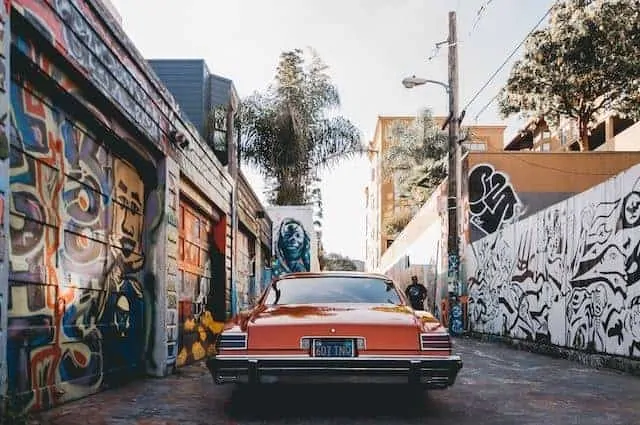 Known simply now as "The Mission (District)" this part of San Francisco was originally known originally known as "the Mission lands" meaning the lands belonging to the sixth Alta California mission, Mission San Francisco de Asis and was named for the 1776-built Mission Dolores.
It's now a fascinating modern neighborhood that embodies the term gentrification with Latino roots and a hipster vibe. There are murals galore (particularly on Clarion Alley) along with hidden taquerias and eclectic live-music clubs dotted between chef-driven eateries and spciality cocktail lounges. There are also tattoo parlors, gourmet ice cream shops and not forgetting Mission Dolores Park which is a popular weekend hangout for locals with epic skyline views. Make the most of the park with a bottle of wine and a picnic blanket as you people watch and soak in the surrounds.
Get Cultured at SFMOMA
View this post on Instagram
One of the top San Francisco attractions, the current SFMOMA (The San Francisco Museum of Modern Art if you were not sure) was newly opened in 2016 with an expanded 7 floors of exhibits. This tripled the galleries space which now holds more that 33,000 modern and contemporary artworks by Alexander Calder, Chuck Close, Frida Kahlo, and numerous others, and even has an entire floor dedicated solely to photography.
If you love a good museum, SFMOMA is one of the best and well worth including during your 3 days in San Francisco. Pre-Book you half day entry ticket here.
See a Giant's game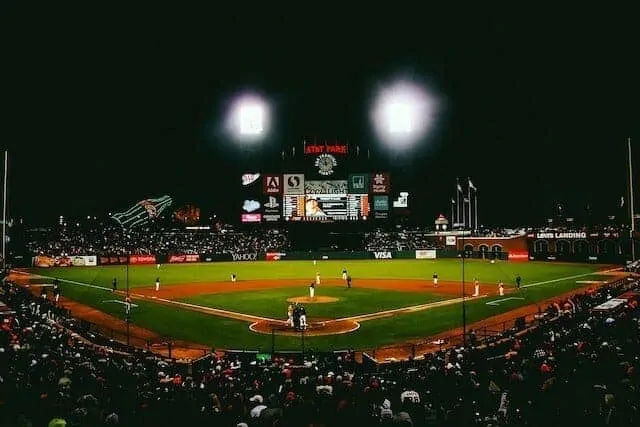 You don't have to be a sports fan to appreciate a good game of baseball at a beautiful stadium. The energy in and around the stadium is palpable throughout the city, there's nothing like being in a city for their team's home game! If you're visiting during baseball season then this is a must.
**Foodie Tip** If the game isn't enough to convince you, the park also serves more than just your average Ball Park Frank. Oracle Park (previously known as AT&T Park) also serves margaritas, wine, Ghirardelli sundaes and nachos.
Golden Gate Park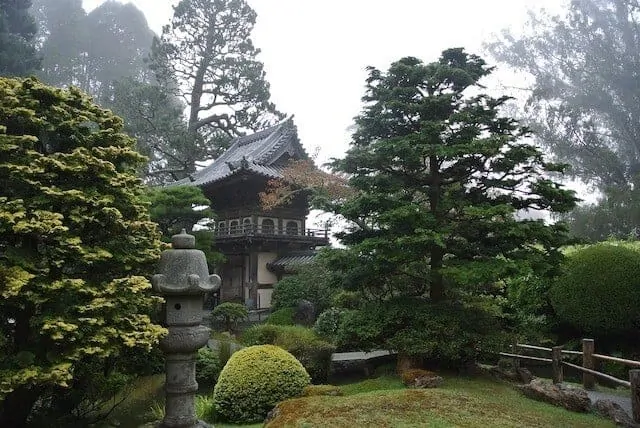 You could fill an itinerary for a few days with everything the botanical garden at Golden Gate Park has to offer. It takes up over 1,000 acres of the city and houses numerous attractions, including the DeYoung Museum, the California Academy of Sciences, the Japanese Tea Garden (above), Conservatory of Flowers, Stow Lake, and even an antique carousel.
You can adventure, relax, eat, paddle boat, and see some Bison (yes, bison!) all within the park borders! And if you want to cover as much ground as possible in the shortest time, we highly recommend joining a Segway Tour around the park which will take you all the best spots in 2 hours – and it's a whole lot of fun too!
The Best Day Trips from San Francisco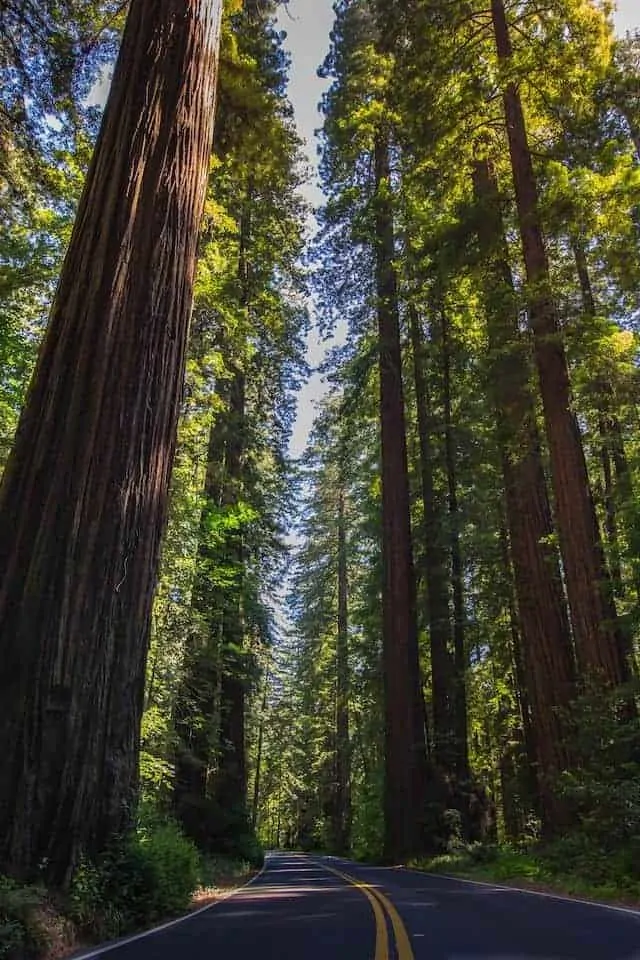 Have an extra few days in San Francisco (or have already seen all the usual tourist sights?!) – then these day trips / road trips from San Francisco are a great way to get out and explore more of California.
Have you been to San Francisco before? These are just a few options to get you started planning your itinerary for San Francisco featuring what to do in and around the city – whether you're a local looking for more ways to enjoy SF or you're only in the Bay Area for a short amount time. We hope it is super helpful in planning your trip to SF.
And if you're looking for an even more in-depth bucket list of things to do around Northern California and beyond, don't forget to check out my post on 101 things to see in California.
And if you liked this post, please pin, tweet, flip or share on Facebook – we would very much appreciate it! Hit the P in the Sharebar on the Left for some hidden pins!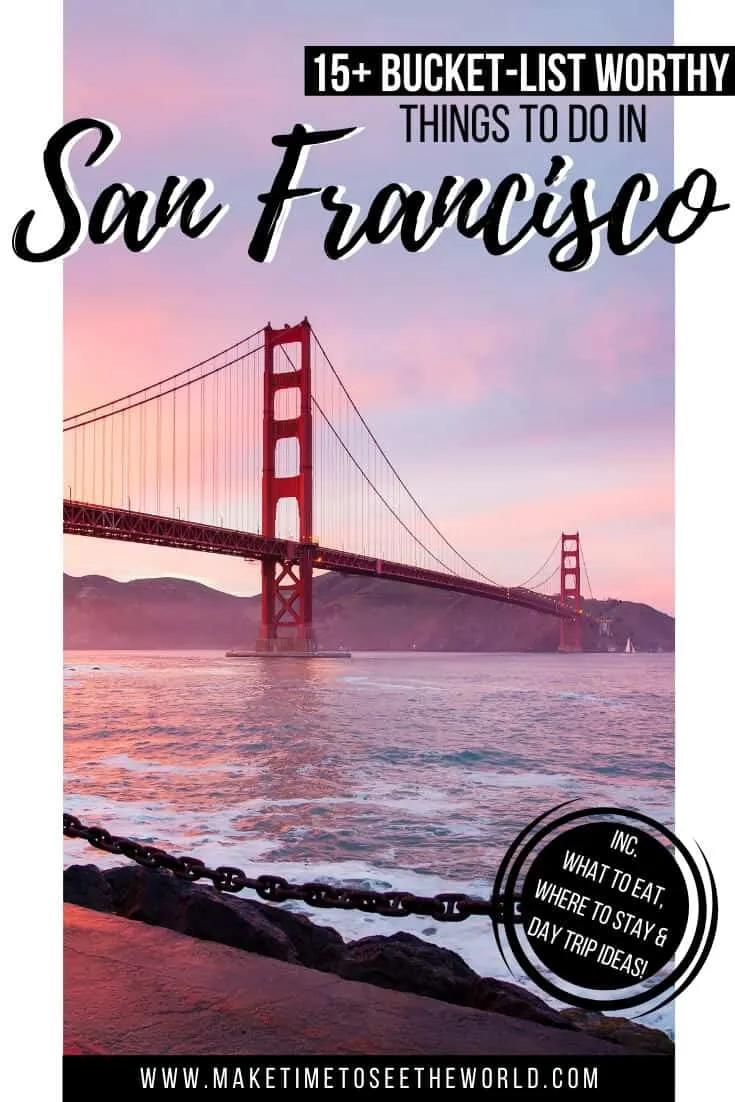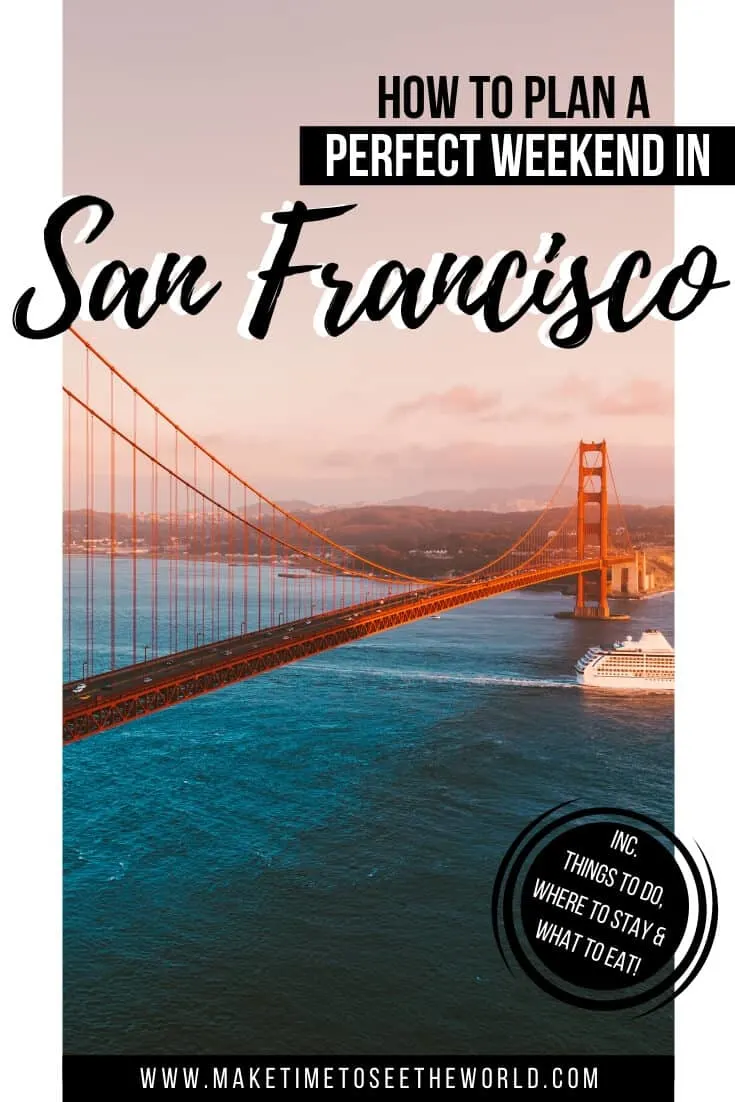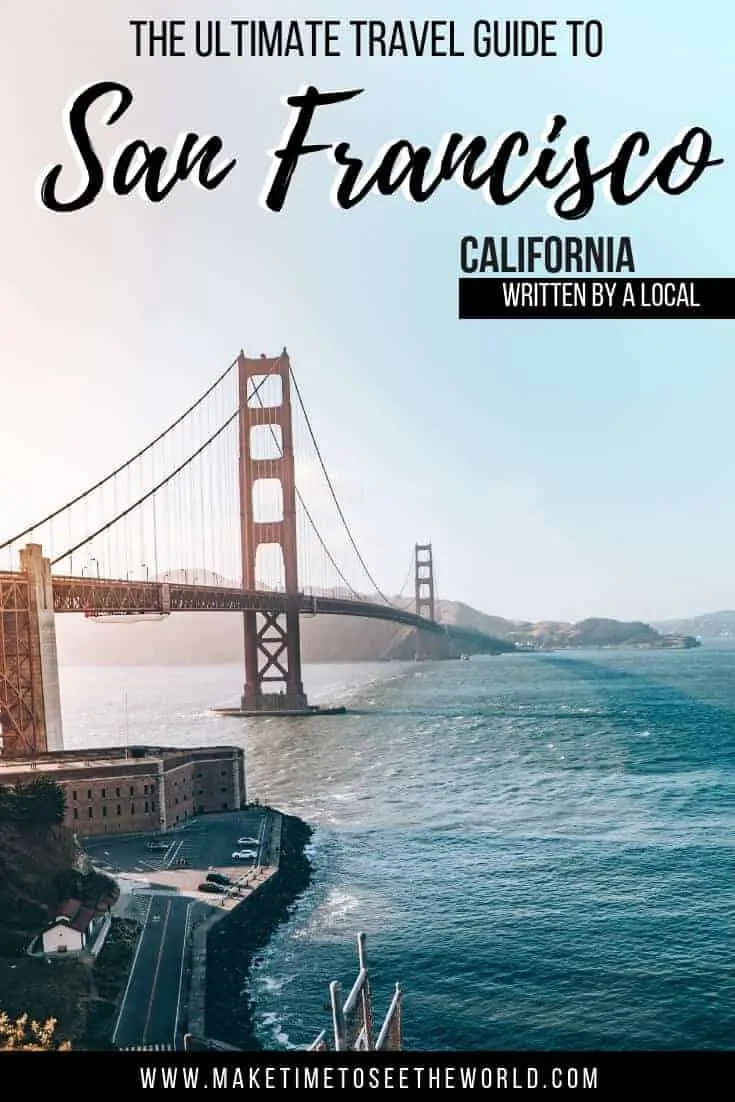 READY TO EXPLORE MORE OF THE USA? YOU MIGHT BE INTERESTED IN THESE RECENT POSTS, RELATED ARTICLES, DESTINATION GUIDES & POPULAR POSTS:

Hi There! Thanks for reading our travel guide and travel tips post about 3 Days in San Francisco: The Perfect San Francisco Itinerary! I just wanted to let you know that this post contains affiliate links, which means if you purchase something after clicking a link, I may get a small commission – which is at absolutely no cost to you. If you enjoyed this article and are going to be searching for some of the things I mention anyway, I would love it if you could click through from the links above & thank you in advance! Read my full Disclosure here.
And a huge Thank You for reading the MakeTimeToSeeTheWorld travel blog.