If you are relatively new to the world drones, we bet you have already discovered how much fun they can be; and whilst piloting a drone may take some practice but there is nothing quite like capturing footage of breathtaking landscapes around the world (seriously, they are a game changer for travel photography and videography!)
Like many of us, once you feel that you have grasped the basic techniques when it comes to mastering your drone, you may find the urge to upgrade your experience and invest in some great drone accessories. However, like most things, researching what to add to your kit can take time and if you are not a seasoned pro when it comes to drones, this may sound like a daunting task!
To help save you some time – and money (owning a drone is not necessarily a cheap hobby!) We have compiled a list of our top 10 essential drone accessories, all of which will ultimately enhance your flying experience and help you capture some jaw-dropping footage.
And whilst most of the technical bits below are DJI drone accessories – there are plenty of options available online for all different brands of drone.
IMPORTANT: As with all drone flights, be sure to follow all the relevant rules and regulations of the country which you plan to fly and to make sure you fly safe at all times. (USA Rules | UK Rules | Australia Rules)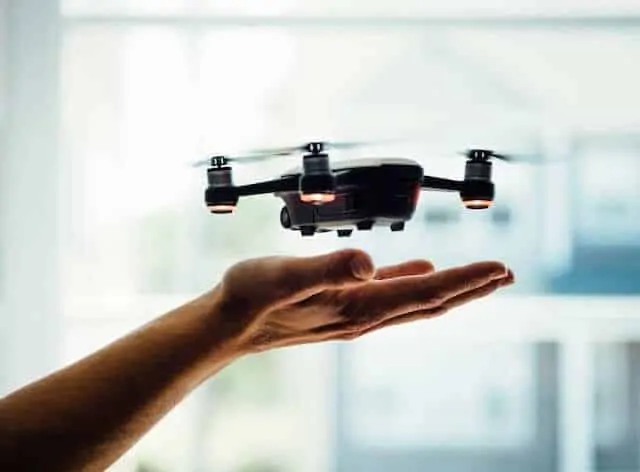 Disclaimer: This very helpful post about the best drone accessories contains affiliate links, which means that should you click any of the links and make a purchase I may get a small commission at absolutely no cost to you. If you are thinking about buying any of these fabulous drone accessories to up your drone game – please consider using the links below, and Thank You! You can read the legal stuff about it all in my Disclosure.
10 Essential Drone Accessories to Add to Your Flying Kit
Micro SD Card
.
Never worry about running out memory for even more drone footage again with this micro SD card from SanDisk. Available in a range of memory capacities from 32GB to 400GB, these memory cards are ideal for capturing action footage on your drone. Just remember when buying you microSD card make sure you look at models of Extreme/Extreme Pro to ensure that you capture you images/footage in the highest quality and don't get any stop-starty or jerky footage where the card can't keep up with the action. (Speaking from experience – I made this mistake on one of my first flights!)

Customers love these SD cards for their ability to record high-quality footage for longer periods.

Fly More Kit
If you have only just bought your DJI Drone, the Fly More Kit is a no brainer – whichever model you buy. Most fly more kits include 2 intelligent flight batteries, battery charging hub, low noise propellers, car charger and shoulder bag. Its an all in one kinda package, and a fabulous investment right off the bat (and will save you a lot of money in buying things individually)

.
Battery charging hub
.
.
Investing in a battery charging hub for your drone will enable you to save time when it comes to re-charging your battery's and allow you to carry on flying. Available for all brands and drone models (the one above is for the DJI Mavic Pro), typically, charging hubs will charge two or four batteries at any one time using smart mode. This is where it assess which intelligent battery needs the least amount of juice and recharges that one first so that one is ready quickly and charges the others in order of priority. It's a great way to extend battery life and flight time.
Customers love these drone battery charging hubs because of their affordable prices and compact size.
Top Tip: Be sure to check with the maker of your drone where you can find spare flight batteries in your own country if you haven't bought the Fly More Kit. Spare batteries are my top Mavic Pro accessories I recommend carrying at least 1 extra battery with you at all times.

.
Drone car charger
.
You will wonder how you ever survived without a car charger for your drone. This one in particular is compatible with all DJI Drones (DJI Mavic Pro / Mavic Platinum / DJI Mavic Air / Spark / Phantom Series (DJI Phantom 3 / Phantom 4), Inspire 1 / Inspire 2 (the professional drone!) etc.)
There are also drone car chargers that are compatible with other drone brands, so you can ensure that your drone is charged and ready to go, even when you are out and about. (Note: on average it takes around 1 hour to fully charge a drone battery via a car charger).
Customers love this charger for its efficiency and portability.

.
Drone Skins
.
Hands up who wants the prettiest drone around?! And transferable skins are the best way to do achieve it. With multiple styles to choose from, not only will these skins jazz up your drone but they also provide added protection from water damage, along with wear & tear over time.
Customers love these because they are easy to attach and are available to fit all DJI drone models.

.
Remote controller sunshade
..
If the suns out you are going to need this sun shade from Penvio. Available in a range of sizes to fit various drone models, this sun hood for your drones remote controller helps you enjoy a more immersive experience when shooting footage.
Customers love this sun shade for its ability to attach quickly and easily to your drones remote controller.

.
Remote Controller Strap
.
The last thing you want is to drop your drone's remote controller and with this lanyard style neck strap, you can put those worries behind you. Universal to attach to a range of drone models this nylon strap is durable and adjustable too for your comfort.
Customers love this controller strap for its ease of use.

.
GPS Tracker
.
Anyone who has lost their drone before will know how frustrating it can be but with these innovative GPS stickers, you will never have to think about it again. Attach the lightweight sticker to your drone and the remote control will quickly send you in the right direction. (Note that if you have a drone built by DJI these come with built in GPS/return to home function, so no need to add a GPS tracker as well).
Customers love this tracking device for its reliability.

.
Drone landing Pad
.
With this universal drone landing pad from WisFox, you can land your drone quickly and easily, whatever the terrain. Made from durable waterproof material this landing pad can be used in all weather conditions and at the end of the day you fold it up for easy storage.
Customers love this landing gear for its secure pegs that enable you to secure it to the ground.

.
ND Filters
Take your drone photography to the next level with a set of Neutral Density Filters (ND Filters). These are effectively a pair of sunglasses for your lens and reduce the volume of light without affecting whole colour tones (the same way they work on a regular Mirrorless or Full Frame Digital Camera.) Ultimately they provide greater control over your lens and allow you to manipulate the drone cameras shutter speed.

.
Drone Repair Kit
.
In case of an emergency, we highly recommend investing in this handy screwdriver set for any drone mishaps. Compatible with a selection of drone models, this repair kit features a range of plat, Philip, flat and point screwdrivers. (note – if you think an issue is bigger than your capabilities: get professional help! Having a screwdriver kit does not make you an expert at using it!)
Customers love this drone kit because it's compact and lightweight.

.
Drone Backpack
.
Keep your drone and all your new accessories safe in this padded backpack. Its large capacity means you should have no problem fitting everything in and keeping it organised. The shoulder straps and bags waterproof material also mean that you can easily take your drone with you pretty much anywhere to get the very best shots.
There are also other carrying bags on the market which are smaller – it all depends on how many digital cameras and other camera kit you have.
Customers love this drone backpack because it's durable and lightweight and has plenty of space for other camera equipment.

.
Drone Accessories that you Shouldn't Buy (or at least think twice about!)
Propeller Guards
While they may seem like a good idea, (first-time pilot, want to fly close to people/obstacles – although if planning to this I would check with your countries drone regulator as it's generally a big no-no).
They should not be used and are not needed for extending flights or flying in open spaces.
How many of these drone accessories have you added to your wish list? We hope our guide has been useful and may even help you save a bit of cash to enjoy elsewhere on your travels. If you have already tried and tested any of the accessories mentioned in this feature, we would love to hear what you think of them in the comments below.
And if you liked this post, please tweet, flip, share on Facebook or pin the image below – remember – sharing is caring!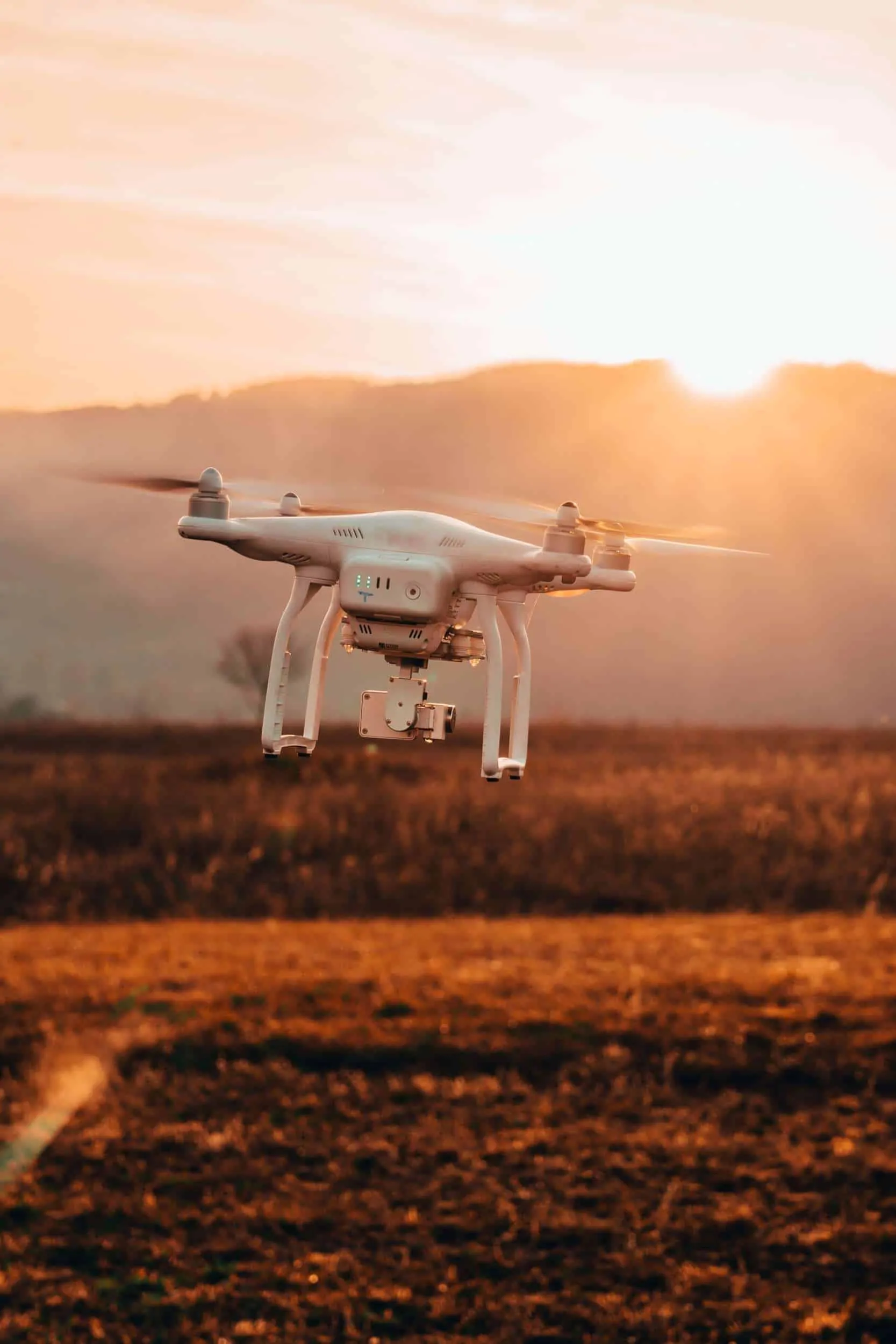 And if you liked this guide to the best drone accessories, take a look at the other gift guides, packing tips & travel gear posts in this series:
Hi There! Thanks for reading my buying guide / buyers guide to The Best Drone Accessories to Up Your Flying Game. I just wanted to let you know that this post contains affiliate links, which means if you purchase something after clicking a link, I may get a small commission – which is at absolutely no cost to you. If you enjoyed this article and are going to be buying drone accessories that I mention anyway, I would love it if you could click through from the links above & thank you in advance! Read my full Disclosure here.
And Thank you for reading the MakeTimeToSeeTheWorld travel blog posts.