If you're anything like us and a total travel addict, snorkeling is likely to be at the top of your travel goals bucket list. And when 71% of the earth is covered in water, much of which remains undiscovered, who wouldn't want to explore it?! Whether you are planning a holiday on the coast of Cornwall or an adventure to the tropical waters of the Caribbean there are sea's, oceans, lakes and rivers to be discovered.
If snorkeling is an activity you cannot wait to try on your next trip away but are not quite sure how to start, read on for our Beginners Guide to Snorkeling and uncover all of our top tips!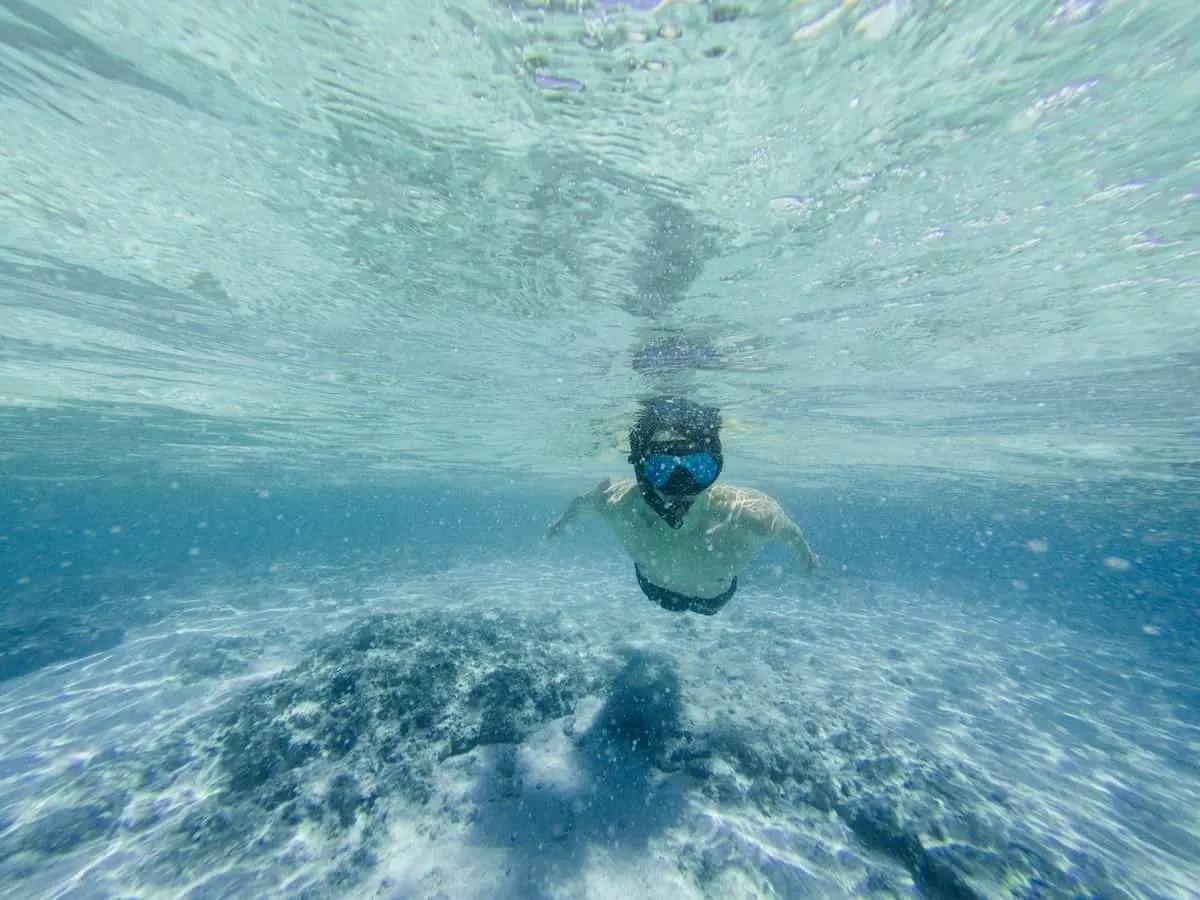 Disclaimer: Almost all posts on this site contain Affiliate links, and this one with our Beginner's Guide to Snorkeling (And the 10 Best Places to Go Snorkeling) of all time is no different. This means that if you click on any of the links in this post (and make a purchase) I may receive a small commission at absolutely no cost to you. Each post is carefully crafted to (hopefully!) answer all your questions and recommendations are made where we believe they will improve your trip and help with your planning. As such we thank you in advance should you decide to click & buy. Read my full Disclosure here.
Getting started with snorkeling
For anyone getting started with snorkeling the best thing you can do is get yourself a book on marine life. Wherever you are in the world, if you venture under the water, you are guaranteed to witness some spectacular wildlife and it will make the experience even better if you know what you're gazing at.
Whether you decide to snorkel in salt or freshwater, one of the most important things to remember is waiting for calm waters! Not only is it an absolute paramount for your safety but you will be able to enjoy so much more aquatic life if you are slowly swimming through calm waters with fishies, coral gardens and much more all around you.
Snorkeling equipment
When it comes to snorkel gear, we've got your absolute essentials sorted, plus a few extras to help you enhance your underwater experience.
Snorkel & mask
A priority for all snorkeling adventures, there are a wide range of reasonably inexpensive Snorkel & Mask options available for beginners that are all anti-leak, antic-fog and shatterproof. And once you have got comfortable with your mask, you can always spice it up with a custom mask strap!
RELATED: If you're a scuba diver, be sure to read these scuba mask reviews to find the best mask for you!
Full Face Snorkel
The new kid on the snorkeling block, these full face snorkel masks have helping hundreds of people who struggled with a traditional mask and snorkel set (above) jump in the water more confidently. And yes, they look a little dorky – but it does mean that you don't have to grapple with breathing with a snorkel in your mouth. You just pop on the mask, and breathe normally!
Swim shoes
When exploring shallow waters, swim shoes can be a godsend, particularly if the ground underfoot is a little uneven.
Swimming fins
Not an essential but swim fins will certainly help to you get about quickly in the water and particularly helpful when swimming further out in the ocean. When choosing fins, make sure they are not too tight and not too loose around your foot and have an adjustable, quick release fastening.
Wetsuit or Rash Guard
Depending on where you are planning to enjoy some snorkeling, you may be grateful for a wetsuit particularly if the waters are a little chilly (although most snorkel tours will offer these as part of their tour package if you find yourself in colder climates.
At the opposite end of the spectrum, a quality rash guard is a great accessory to have at the beach – whether you are snorkeling or surfing – as it helps protect your skin from the harsh rays of the sun as they bounce off the water.
For a true 'snorkelers experience' though – you have to be prepared to burn your bum (not that I encourage anyone to get a sunburn, but it is a sign you're having fun in the water if your bum is on the surface for enough time to burn!)
Life jacket or Floatation Device
If you are not a strong swimmer or don't feel as comfortable in the water as you'd like to be, you may find yourself feeling a lot more confident in the water with a life jacket or snorkel vests on – and again is something that should always be available on snorkel tours anywhere around the world.
Aquapac phone case
It goes without saying that you will want to snap some photos whilst enjoying your snorkeling expedition and if it's your phone you plan to take with you, a waterproof Aquapac is well worth it (even where phones advertise they are waterproof.. it's better to be safe than sorry, right?!)
Invest in an Underwater Camera
Once you've got the hang of snorkeling (and if you love it, you are probably going to end up scuba diving too!) you are going to want to document your adventures, and an underwater camera is a great way to do that. A GoPro is always one of the top choices for an underwater cameras and makes for spectacular photos and videos. Especially when paired with a Dome!
Fish ID slate
No matter how well you research an area, it's unlikely you are going to remember all the names of the beautiful sealife you are saying hello to underwater – especially in the Caribbean! To help you out we recommend a fish ID slate – although maybe not an essential for first time snorkelers. Get comfortable in the water first, then start ticking off all the wildlife you see!
Top Tips for Snorkeling: How to do it
These are our top tips for snorkeling for the newbie snorkeler, from how to get in, breathing underwater and most importantly, having fun! Its the complete beginners guide to snorkeling:
First, pick a location with calm waters and absolutely no currents (if possible).
Pay attention to your surroundings and follow any safety precautions given by the tour company or dive center whom you are out with.
When getting into the water for the first time (again, if possible), start in the shallow water where you can touch the ground and put your face in to start getting used to having your face underwater.
Position the snorkel so it sticks directly up and out of the water, and breathe through your mouth.
Snorkeling is actually more floating than swimming (although a basic knowledge of swimming is necessary for snorkeling), so once you feel comfortable breathing through the snorkel, lift your feet off the ground so you are lay face down in the water (if you are feeling apprehensive, wearing a life jacket or keeping hold of a floatation device is absolutely OK).
Relax and focus on breathing in and out.
Once you feel comfortable floating with your face in the water, try swimming a little bit to see what it feels like on your mask as you move through the water.
Then simply, keep practicing!
When you're ready to step it up a level, add fins – although bear in mind, swimming with snorkeling fins is quite a bit different to swimming normally, and may take some time to get used to in and of themselves.
Final step: keep practicing and enjoy yourself!
(If feeling super confident, you could also work on your breath hold, where more advanced snorkelers hold their breath to dive down to get closer to fish and corals)
Do's and don'ts when snorkeling
Do – Head out to the waters with a snorkel buddy.
Do – Practice! Nobody is perfect and the more you snorkel the more confident you will become.
Do – Relax, take in the magical array of sea life and enjoy yourself.
Do – Improve your swimming skills whenever possible (swimming lessons are a great idea if you need to brush up a bit)
Don't – Touch. Marine conservation is incredibly important and it's vital we do everything to preserve it.
Don't – Panic. We hope all your snorkeling adventures are wonderful but if you find yourself struggling underwater or getting tired, remember to stay calm, conserve energy (don't flail!), head to the surface, put your feet down on the ground (if possible) and remove your snorkel mask when secure on the surface.
How Not to Look Like an Idiot when Snorkeling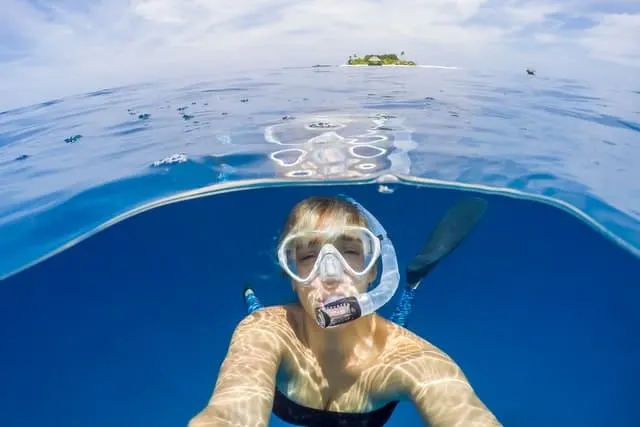 Ok, so this might be a little bit of a misleading heading, because, well, when you snorkel, you are face down in the water with your butt in the air. And yup, you can look a little like a dead body whilst you're floating there admiring the fish and coral under the water below you. But the thing is – everybody does! And so while you may think that you look like an idiot, in reality, you don't. You just look like everyone else that is enjoying the wonderful underwater world this planet has to offer.
*Insider Tip* Before you hop in the water with your mask, wash the inside of the mask with baby shampoo (there is normally some made available from the dive center for the scuba divers) and rinse with salt or freshwater (dependant on your location). And if you need to defog your mask whilst in the water, take it off and give it a quick rinse, emptying out any extra water – as it is that moisture that causes the fog.
(Also – and only for more advanced snorkelers or those who have progressed to scuba divers – to defog your mask underwater you can slightly raise the bottom of the mask, tip your head back and blow out as hard as you can from your nose. This quick move forces the air through the mask, clearing out any unnecessary moisture. Although don't go trying this)
10 Destinations that offer some of the Best Snorkeling in the World
Thailand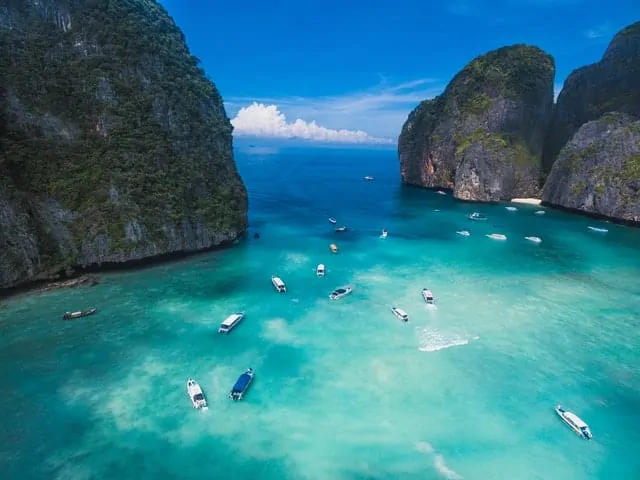 A destination with quite a few snorkel spots ideal for beginners. You a guaranteed to spot some spectacular marine life wherever you choose to snorkel along the coast of Thailand, with some of the best locations accessed by boat only – like the one above and those in Trat!
The Bahamas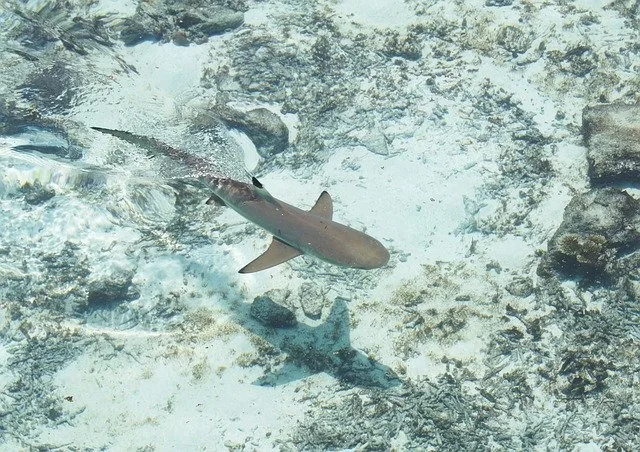 With over 400 species of shark inhabiting our oceans, the Bahamas is a top destination in the Caribbean to get up close with these ancient and often misunderstood animals. Snorkellers can also expect to say hello to turtles and rays in the tropical waters.
Norway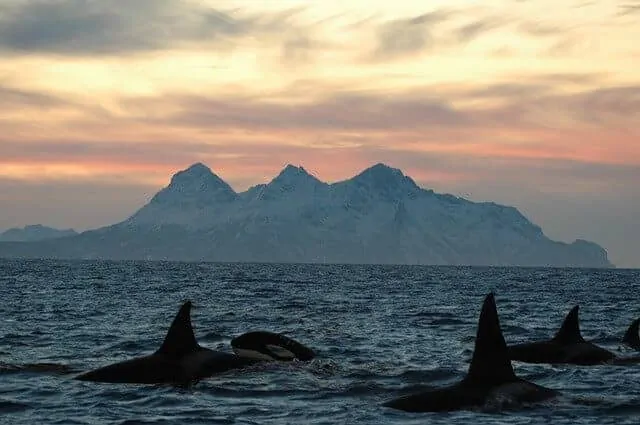 For an opportunity to snorkel in colder waters, Norway is one of the best places to visit. Head to the country's northern Fjords during the winter months to witness pods of orcas hunting their prey.
Florida & The Florida Keys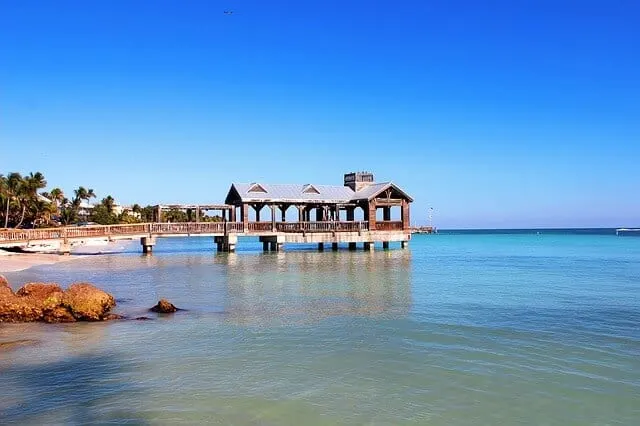 With its astonishingly clear waters along the pan handle coastline there is plenty of opportunities to get in the water. And for a freshwater experience, a snorkel along Crystal River is a wonderful opportunity to swim with the gentle manatees who prefer the warmer waters inland during the winter.
Australia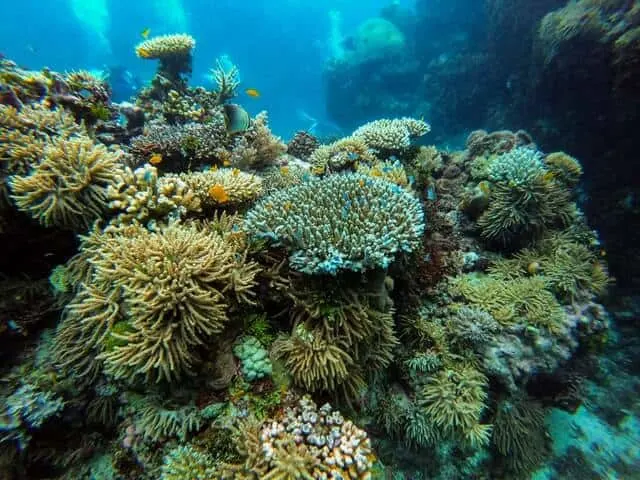 Home to the world-renowned Great Barrier Reef, the Australian coastline is at the top of many of our snorkeling bucket lists (and an excellent place for scuba diving too). Comprised of thousands of reefs it is the largest living thing on earth and home to countless species.
Ecuador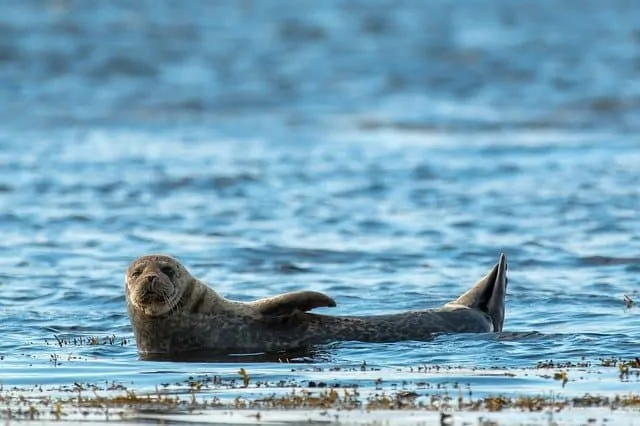 Follow in the footsteps of Darwin with a visit to the volcanic Galapagos Islands, home to penguins, sea lions, humpback whales and much more.
The Maldives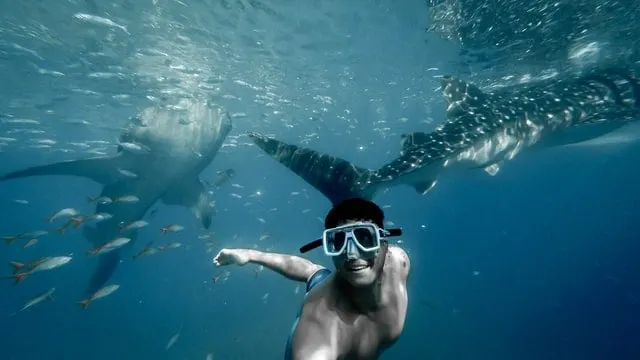 Take a dip in the warm waters of the Indian Ocean and enjoy a swim with thousands of brightly coloured fish and if you are lucky, in the South Ari Atoll, Whale sharks! So well-known for its vibrant sea life, snorkeling tours are a popular activity here with tourists – just be sure to request a snorkel spot with minimal current if you are on one of your first snorkel outings!
Hawaii

Pretty much anywhere off the Hawaiian coast is ideal for snorkeling but Big Island is the most renowned location, where at Kealakekua Bay you will enjoy exploring the underwater state home to coral gardens, fish galore, and even manta rays! Start planning your trip to The Big Island Hawaii or Maui here!
Indonesia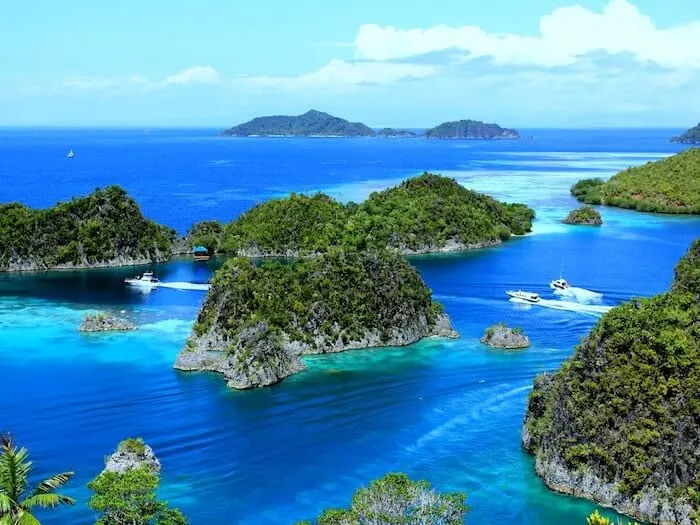 Indonesia is made up of over 18,000 islands – which means you can be guaranteed some incredible snorkeling and diving in hundreds of locations. But for the most incredible sites, head to Raja Ampat (above) or Komodo Island.
Cayman Islands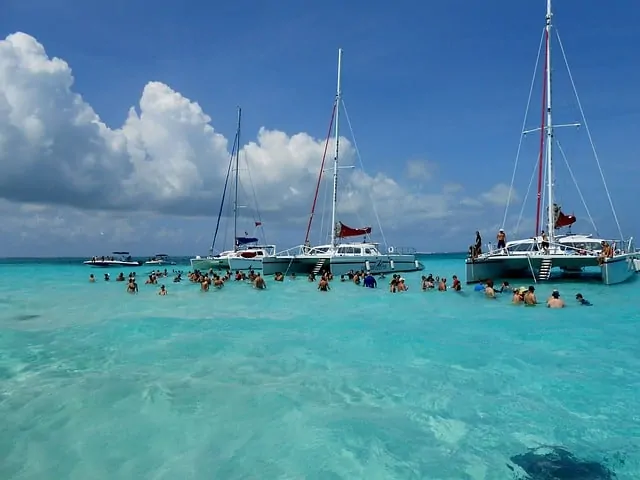 Dubbed as one of the most popular snorkeling destinations in the world, it's easy to see why when you head out to the crystal clear blue waters and shallow reefs!
Well, if our guide isn't a starter guide to your snorkeling adventure, we don't know what is! We hope you found our snorkeling tips for beginners helpful and are planning a trip to some of the exotic waters around the world to show off your skills. And if you have any advice to share with us and our readers, we would love to hear from you. Tell us your top snorkeling tips and the best places to see some fantastic aquatic life in the comments below.
I hope you have an absolutely incredible snorkelling trip, wherever you go, and the first time you hop in the water with your mask and snorkel, everything goes absolutely swimmingly and you end up enjoying the experience!
And if you know of anyone that needs some beginner snorkeling tips, or just some destination inspiration for your next trip, be sure to share this post with them. It can be shared on all social media including Facebook, Flipboard, Twitter – and by grabbing one of the images below – Pinterest. Just remember, sharing is caring, and we thank you in advance!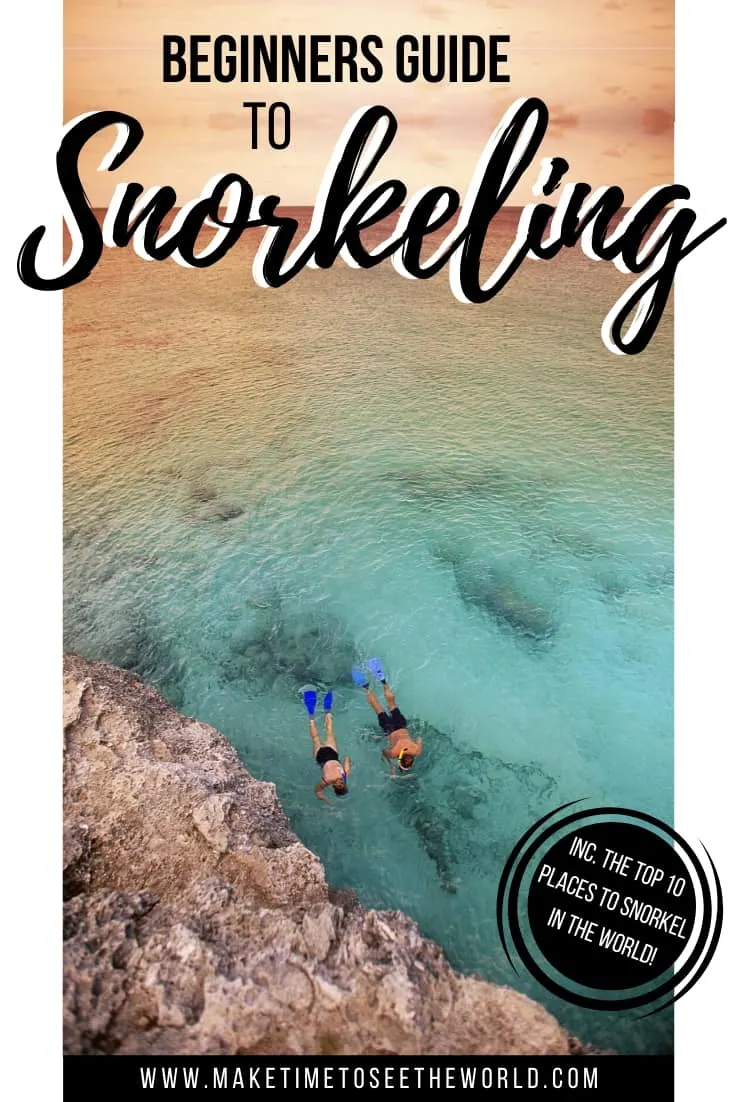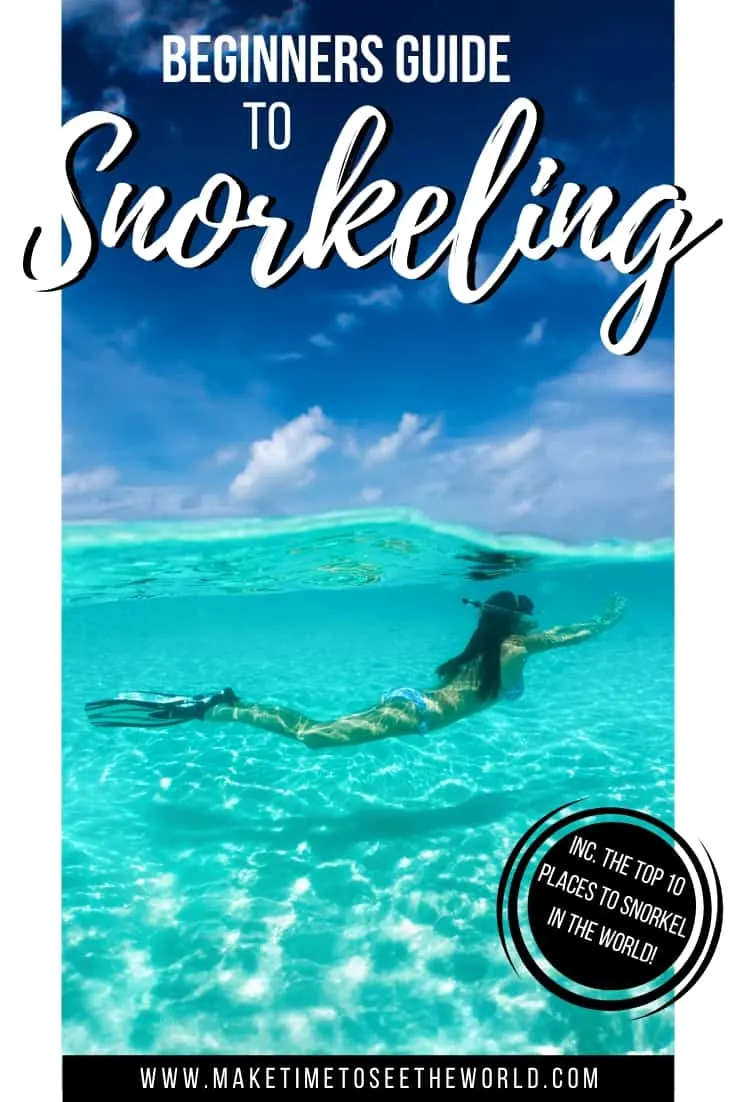 And if you liked this beginners guide to snorkeling, take a look at the other recent posts, packing tips, travel accessories, travel resources, travel guides, travel tips, ultimate guides and packing lists in this series:
Hi There! Thanks for reading my guide to the most Beginners Guide to Snorkeling (and 10 Destinations for the Best Snorkeling in the world!) I just wanted to let you know that this post may contain affiliate links, which means if you purchase something after clicking a link, I may get a small commission – which is at absolutely no cost to you. If you enjoyed this article and are going to be searching for some of the things I mention anyway, I would love it if you could click through from the links above & thank you in advance! Read my full Disclosure here.
And thank you for reading the MakeTimeToSeeTheWorld travel blog.