Our Ultimate Maui Travel Guide has everything you need to plan the perfect trip inc. where to stay, how to get around, money saving tips and the best things to do in Maui, Hawai'i.
Maui is the second-largest Hawaiian island and is known for its stunning beaches, view of migrating humpback whales during winter months, Pacific cuisine, and the breathtaking sunrise from Haleakala. Nicknamed the "Valley Isle" due to the valley that lies between its two major volcanoes, Maui's natural beauty paired with its luxury resorts and popular tourist attractions make it one of the world's top vacation destinations.
No matter what kind of experience you are seeking on Maui, the island will have something just for you. And to help you planning a trip to Maui, everything you need to know before heading in that direction is compiled into this Maui Travel Guide featuring how to get around, where (and what!) to eat, day trip ideas and the best things to do in Maui! Get started planning your island adventure to Maui right here!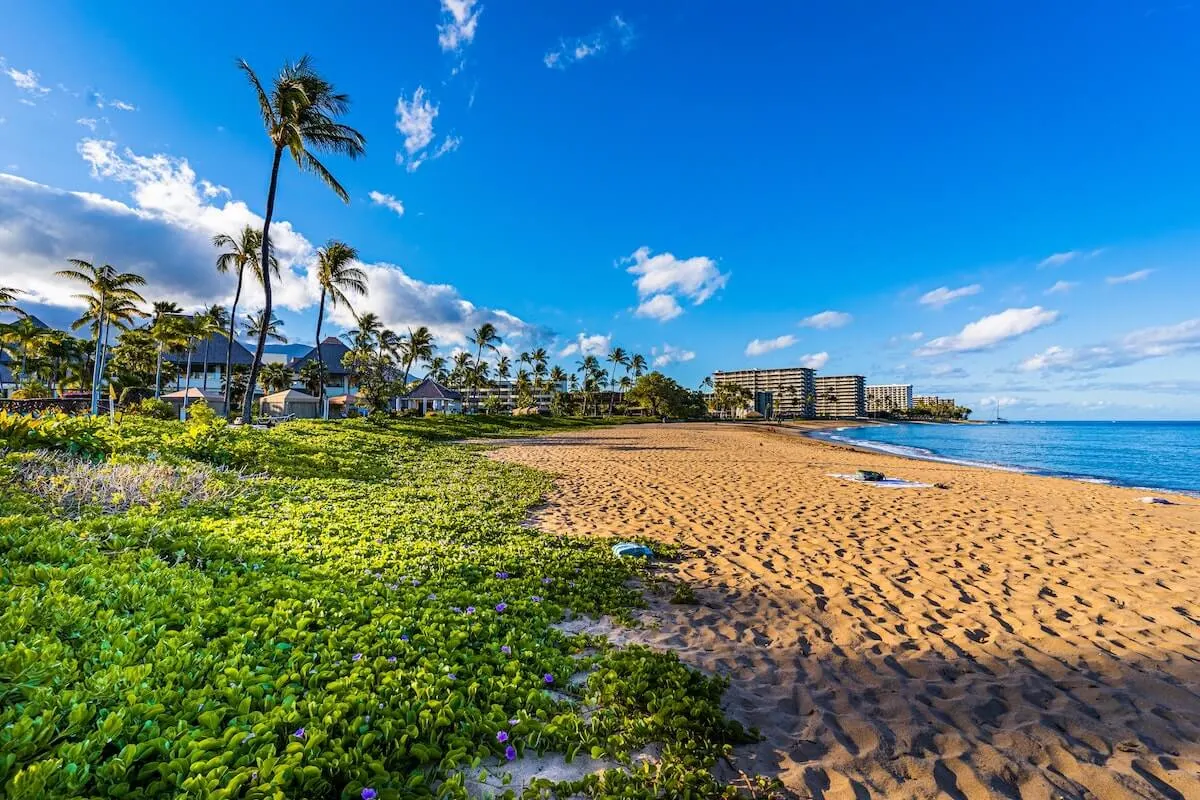 Disclaimer: Almost all posts on this site contain Affiliate links, and this one about the Ulitmate Maui Travel Guide – The Best Things to do in Maui (perfect for first-time visitors) is no different. This means that if you click on any of the links in this post (and make a purchase) I may receive a small commission at absolutely no cost to you. Each post is carefully crafted to (hopefully!) answer all your questions and recommendations are made where we believe they will improve your trip and help with your planning. As such we thank you in advance should you decide to click & buy. Read my full Disclosure here.

Essential Maui Travel Tips: What to Know Before You Go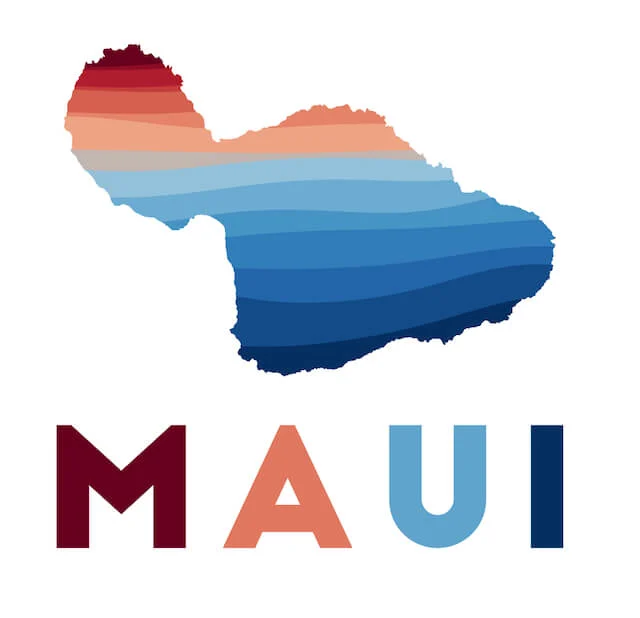 Getting Around Maui
If you'd like to explore most of the island, the best way to get around Maui is by car. The island has a pretty simple set of roadways, so finding your way around shouldn't be too difficult. Renting a car would be the best option if you'd like to see more of Maui – it's quite easy to rent one upon arriving at Maui's main flight terminal. Just remember that you have to be at least 25 years of age to do so.
If you're not looking to rent a car, there are also several public transportation options including a bus system and hotel shuttles. There are 13 public bus routes that span the west, south, and central parts of the island. A single ride will cost you around $2, but you can also purchase a day pass for $4. Just bear in mind that this may not be a very dependable option if you're looking to explore all corners of the island.
There are some Uber/Lyft drivers on Maui and for Holoholo (a Hawaii-based rideshare program). However, it can be difficult to find drivers, and it can be unreliable.
Where to Eat in Maui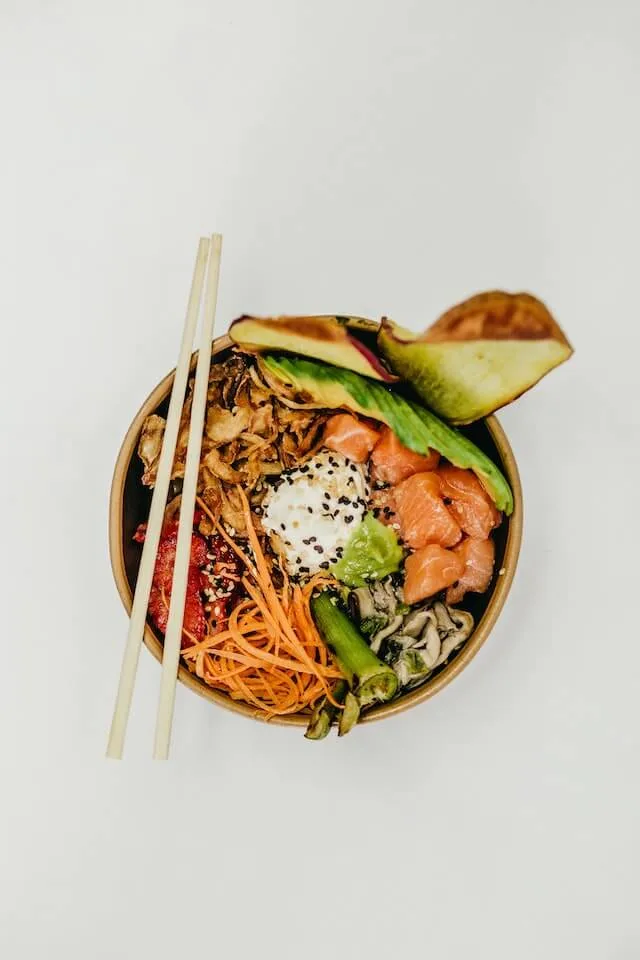 Great food is never hard to find on Maui, from food trucks to fine dining establishments. Be sure to take some time to enjoy the best flavors of the Pacific on your visit — with some of the most vibrant heritage and fresh, homegrown ingredients.
The island of Maui is well known for its fresh yellowfin tuna, so be sure to try ahi poke, a combination of diced ahi tuna, onions, soy sauce, and sesame oil (there are also plenty of other variations).
You also can't leave without having tried shaved ice, the perfect refreshing treat after a long day of exploring. Try out some of these:
Visiting Maui on a Budget
While Hawaii is an expensive travel destination, there are a few ways to save a little money.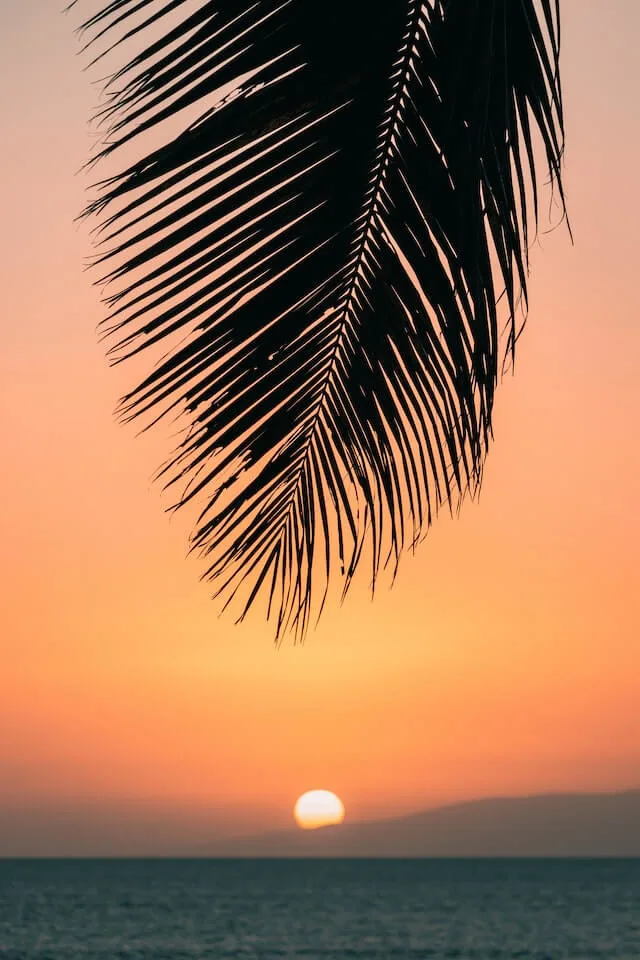 Budget-Friendly Places to Stay
Maui hotel rates are at an all-time high. Usually, the Maui Beach Hotel, Banana Bungalow Maui Hostel, and Maui Seaside Hotel are budget-friendly options. There are also condo options through Airbnb and vrbo.
Maui Cheap Eats
There are lots of yummy places to eat on Maui on a budget. L&L Hawaiian Barbecue is a great place to get a cheap Hawaiian plate lunch. The Sunrise Cafe is a cute place that offers breakfast, lunch, and dinner at affordable prices. Paia Fish Market has several locations around Maui and most entrees are under $16.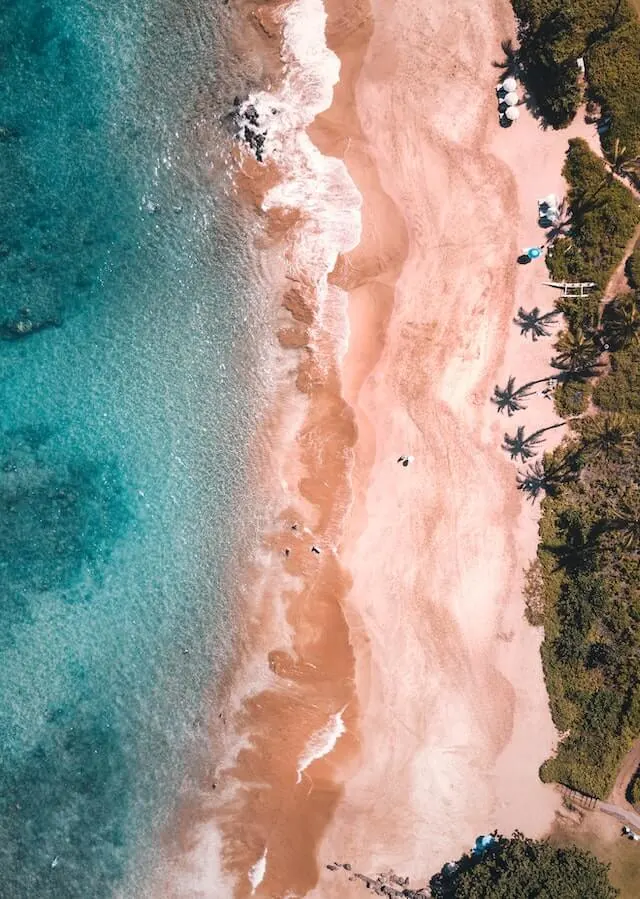 Cheap and Free Things to do on Maui
You don't have to spend an arm and a leg on Maui activities. Many restaurants have live Hawaiian music and hula dancing during happy hour or dinner. There are free hula shows at several Maui shopping centers. Most of the beaches are free to enter. And there are plenty of amazing hikes on Maui.
Where to Stay in Maui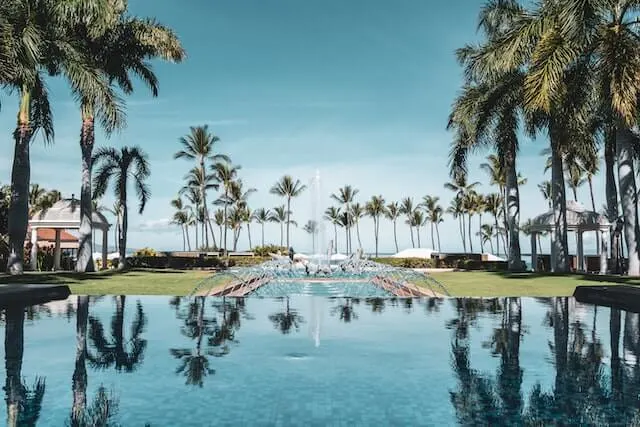 The island of Maui is actually quite big (it takes 10-12 hours to drive all the way around), so you may feel overwhelmed when deciding where to stay. It's divided into four main regions (West, South, East, and the North Shore), however, the resort areas are located on the west and south shores.
Visitors most commonly stay on the west, where all the major resorts and beaches are located, so if you want to be where the action is, the west is for you. Of course, the south is far less crowded and remote. Here are some of our picks for where to stay in Maui.
When to Stay on the West Shore: Lahaina, Ka'anapali & Kapalua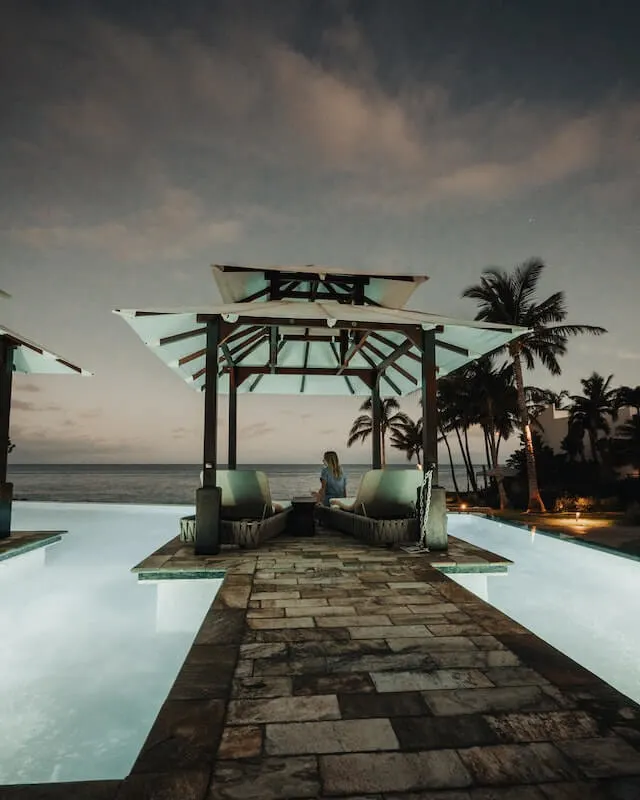 The main towns are Lahaina, Ka'anapali, and Kapalua. This is where you'll find lots of resorts at different price points, condos, and vacation rental homes. This is also the dry side of the island, and there's only one road to get there.
Where to Stay in the South Shore: Kihei & Wailea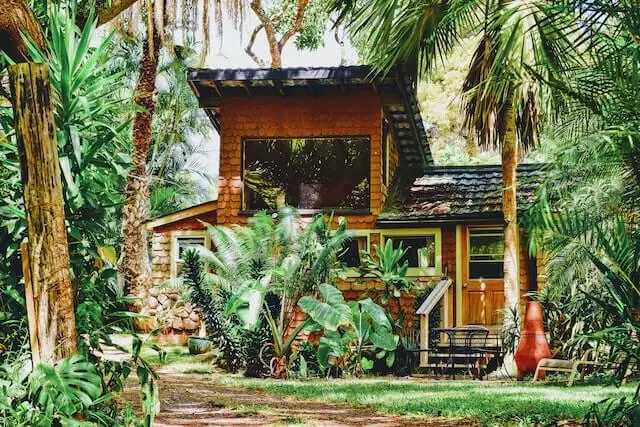 This is another popular place to stay on Maui. The main resort area is Wailea, which is where you'll find high-end resorts, boutique shops, and amazing restaurants. As a contrast, Kihei is the most affordable area on Maui. This is where you'll find lots of condos and vacation rental homes.
Where to Stay on the North Shore: Paia
Maui's North Shore is the start of the Road to Hana and it's home to the boho-chic town of Paia. There aren't many places to stay here, but you can find some nice vacation rentals worth booking.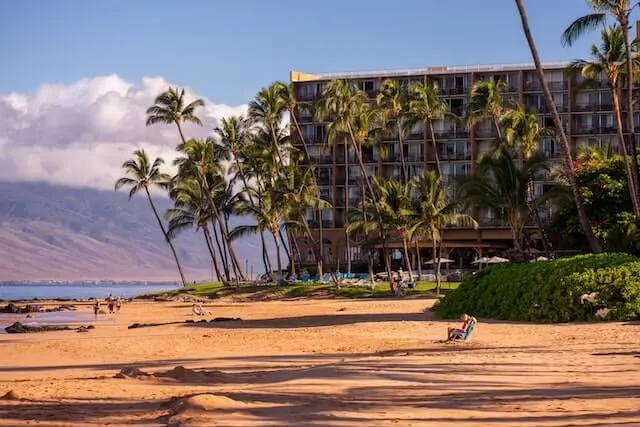 Where to Stay on the East Shore: Hana
While most people drive the Road to Hana as a day trip, others like to spend a night or two so they can take their time on this scenic Maui drive. There's only one hotel, but lots of vacation rental homes.
15+ Top Things to do in Maui
Old Lahaina Luau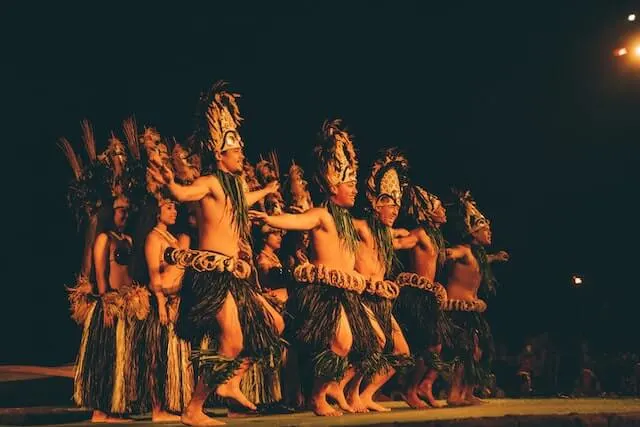 One thing you cannot miss if you make a trip to Hawaii is visiting a luau. There are loads to choose from on Maui, but in our opinion, the most authentic experience goes to Old Lahaina Luau. It's located in Lahaina with direct views of the ocean, so you can enjoy the performance and delicious food right by the beachside. If you want the best view, book the traditional floor seating at the very front.
Maui Ocean Center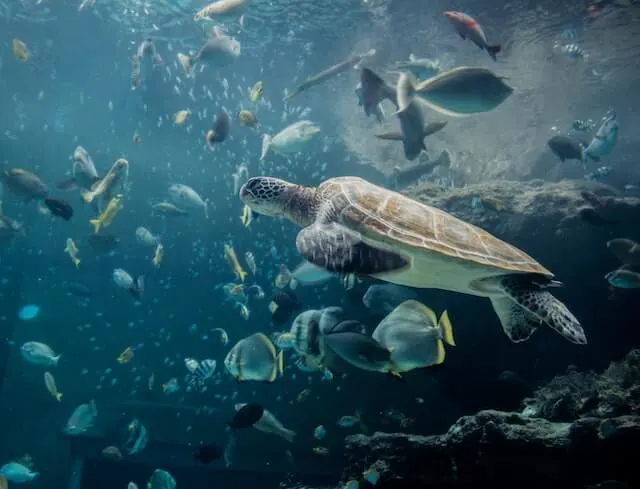 At the Maui Ocean Center, you can explore living reefs and see rare corals on display. It's one of the coolest Maui attractions for families and a great place to learn about Hawaiian sea life. They have touch tanks, aquariums, and lots of interactive programs. They even offer cultural demonstrations throughout the day.
At the Open Ocean exhibit, you can watch sharks, rays, and huge fish interact with each other while walking through a glass tunnel with overhead views. It's a great place to bring younger ones, but adults can also appreciate the impressive displays.
Maui Grown Coffee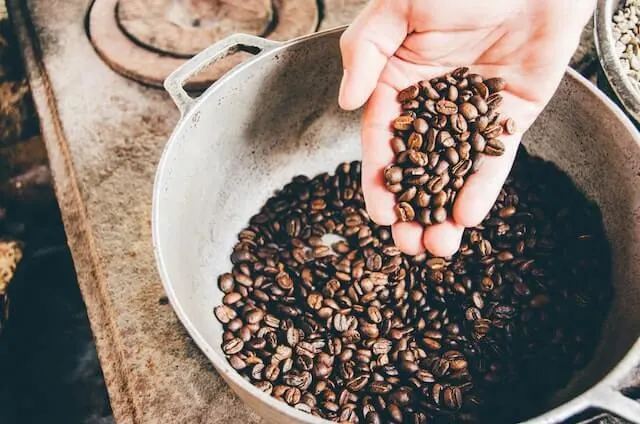 Are you a coffee lover? Maui actually has around 500 acres of coffee farmland, some, where you can taste test a variety of local roasts and purchase beans. The largest production on the island is at Kaanapali Coffee Farms, where Maui Grown Coffee is harvested and brought to their store and cafe near Lahaina.
Haleakala National Park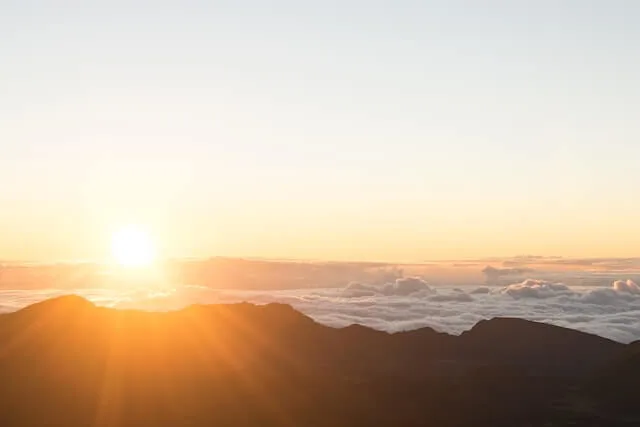 Haleakala National Park is one of the best places to see a Maui sunrise or sunset. Its name in Hawaiian translates to "house of the sun" so it makes sense. There are several scenic lookouts no matter what time of day you visit. And there are some amazing Maui hikes here. You will need to pay to enter Haleakala National Park, and you'll need to make a reservation if you want to visit for sunrise.
Chase Maui's Waterfalls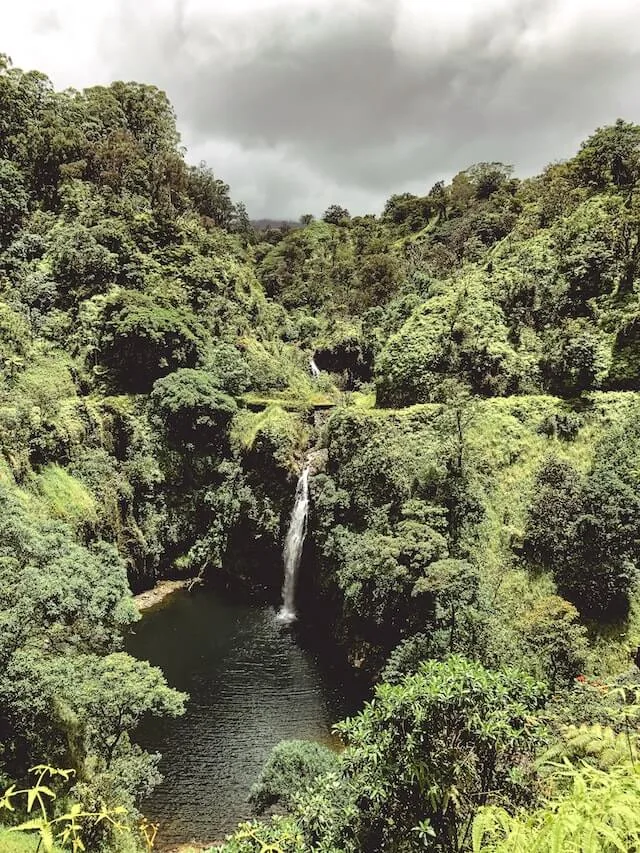 Maui has two distinct climates. The West/South Shores are dry, and the North/East Shores are much more green and lush. So, it makes sense that you'll find a lot of Maui waterfalls along the Road to Hana, which goes from the North Shore to the East Shore. You can see several waterfalls as you drive, but many more require a bit of hiking. Twin Falls and Waimoku Falls are popular Maui waterfall hikes.
Maluaka Beach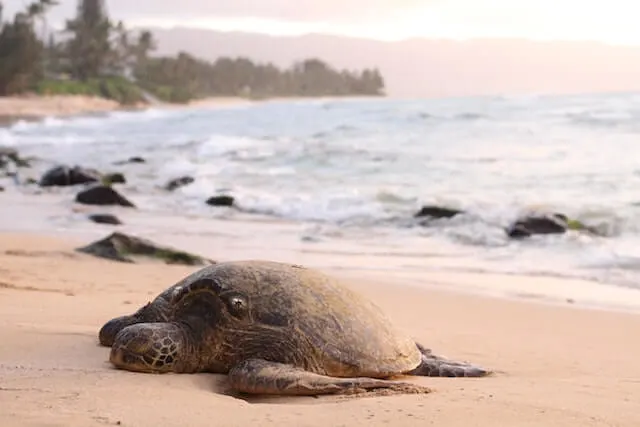 One of the major draws of the island is to see sea turtles in the flesh. While you can see them at several beaches on Maui, you can most often see them at Maluaka Beach. Referred to as "turtle town", the area is home to a large population of sea turtles. It's also not that crowded, so you can beat the crowds and go for a swim in the calm waters.
Wai'anapanapa Black Sand Beach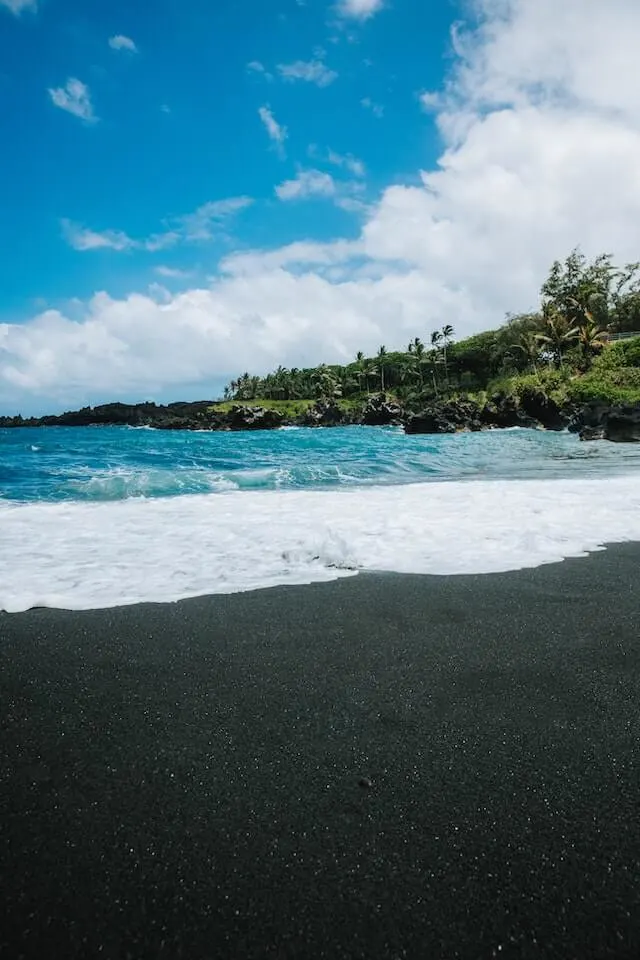 Wai'anapanapa means "glistening water" in Hawaiian, and the beach lives up to its name. Located in the midst of the Wai'anapanapa State Park, the black-sand beach is a must-see in Maui, and it's also an unparalleled photo opportunity while you're on the island.
Honolua Bay
Honolua Bay is one of the most famous Maui surfing and snorkeling beach and is located about a 20-minute drive north of Lahaina. Here, you can take surfing lessons, snorkel around the shore, or just appreciate the beauty of the bay.
Whale Watching (seasonal)
Between the months of December and April, approximately 10,000 humpback whales swim from the Gulf of Alaska to Hawaii to birth and nurse their calves in the shallow, warm water. It's therefore one of the most popular spots to witness these beautiful animals. You can watch whales from the shore, from a boat, kayak, paddleboard, helicopter, and even scuba diving.
Fly High on a Helicopter Tour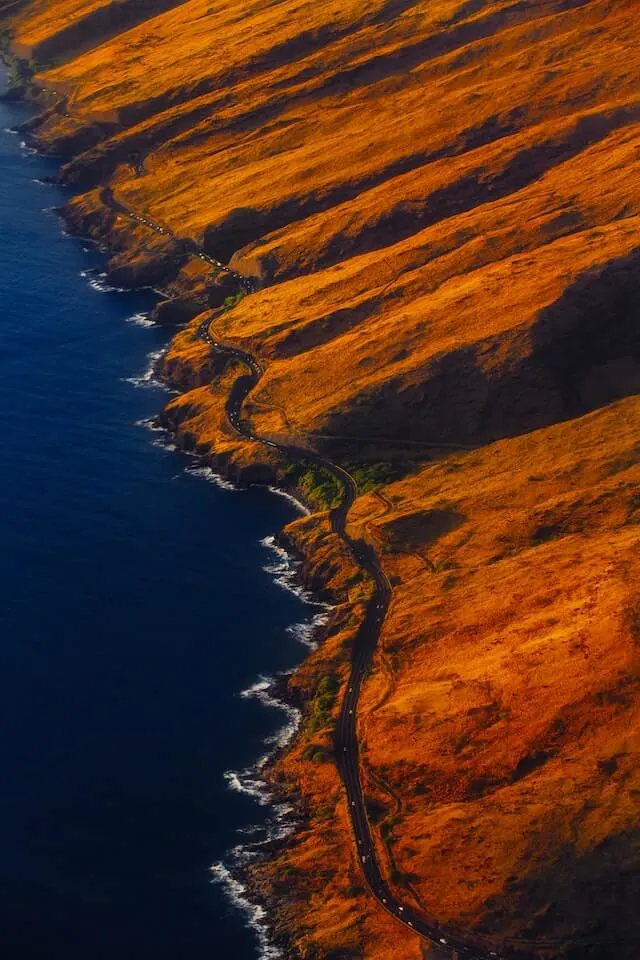 If you want an unbeatable view of Maui and the outer islands of Moloka'i and Lana'i, try a birds-eye view. Take a helicopter tour and see the lush valleys, waterfalls, coastlines, volcanoes, and reef formations of the islands. On Maui, there are a variety of helicopter tour companies and tours to choose from! Try Blue Hawaiian, Air Maui, or Maui Helicopter Tours.
Seven Sacred Pools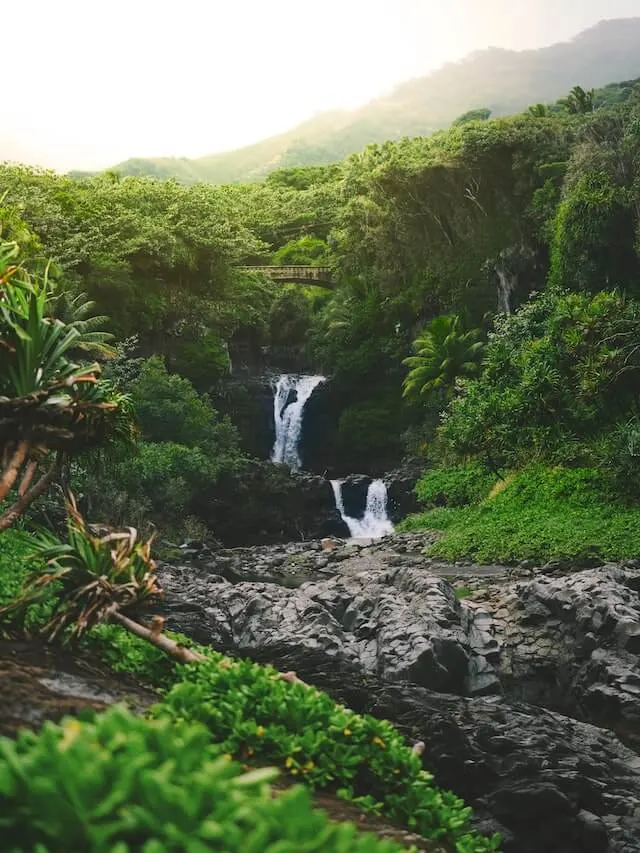 The Pools of 'Ohe'o are nicknamed the "seven sacred pools" and are surrounded by a rainforest and bamboo forest. The waterfalls and natural pools are East Maui's most popular attractions, particularly on a sunny day. It's an unforgettable swimming experience. During wet weather, the area gets closed off for safety.
Go Snorkelling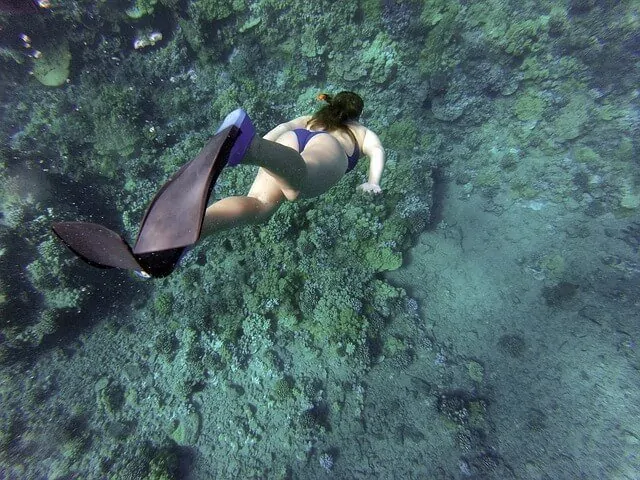 Maui is known to be one of the best islands for snorkeling. People love taking boat trips to Molokini Crater and Turtle Town. Visitors often see Hawaiian Green Sea Turtles, dolphins, and even whales (during the winter months).
Go Ziplining
There are several ziplining tours on Maui. These go over the jungle and even cross by waterfalls. One of the most popular ones is at Camp Maui. Here, you'll go across 7 ziplines and get to explore a real World War II base camp! Many people say this is one of the best things to do on Maui.
Go Under the Waves in a Submarine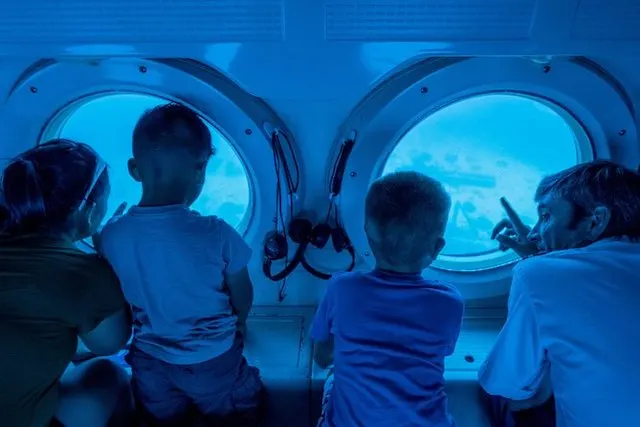 For a truly unique view of Maui and the ocean life around it, you can't miss exploring under the waves in a submarine! It's perfect for those who don't scuba dive and allows people of all ages to see the ocean floor while staying completely dry!
Maui Pineapple Farm Tour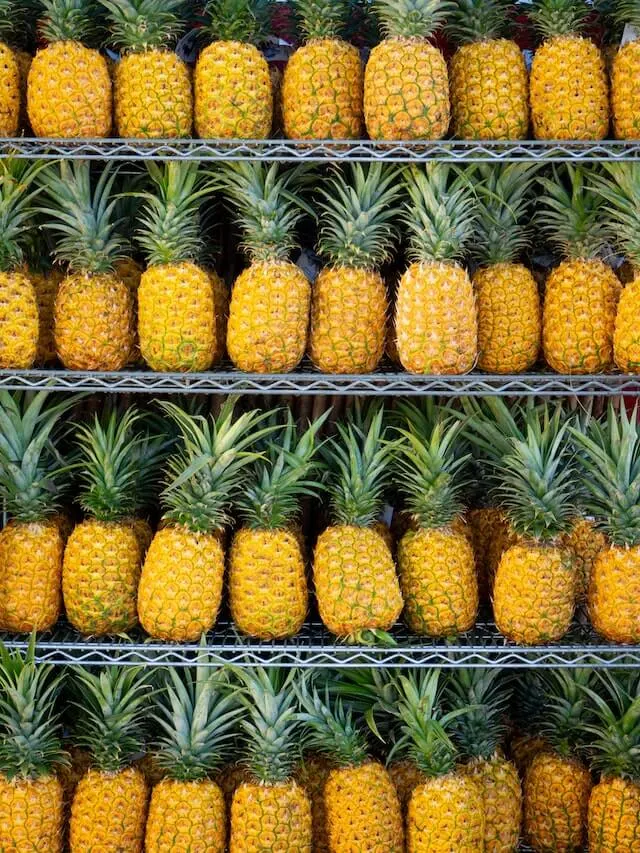 Did you know that Maui is known for growing pineapples? It is home to Maui Gold, one of the sweetest pineapple varieties. You can take a tour of the pineapple field where you can taste fresh pineapple and even bring one back to the Mainland. Right next door is the Hali'imaile Distillery which offers tasting tours.
Maui Brewery Tour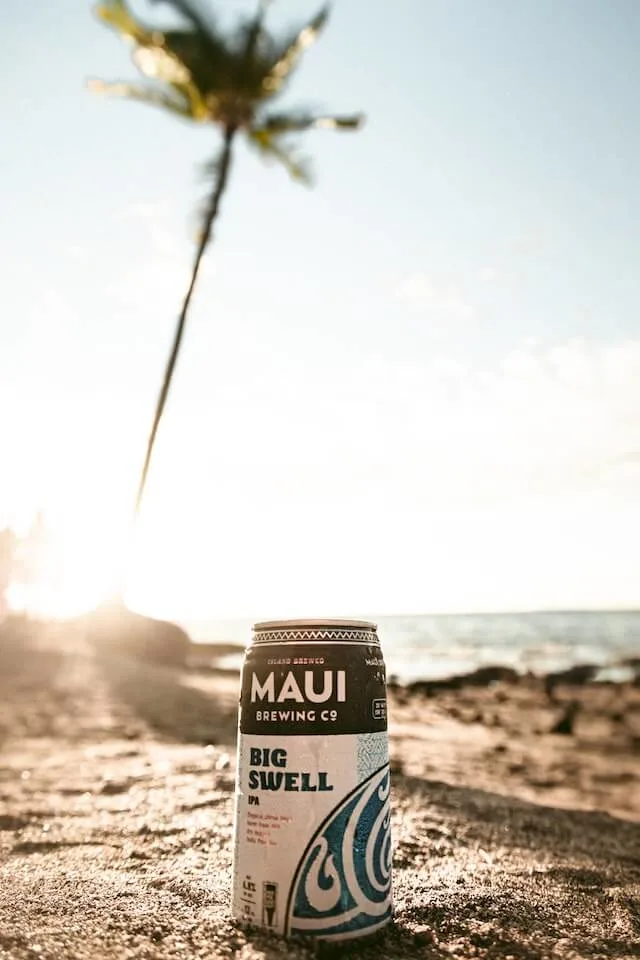 There are also quite a few locally-owned breweries on Maui. The best way to experience them is on a Maui brewery tour. That way, you can learn about the different Maui beers and try an array to figure out which one you like best.
3 Day Trips from Maui
Road to Hana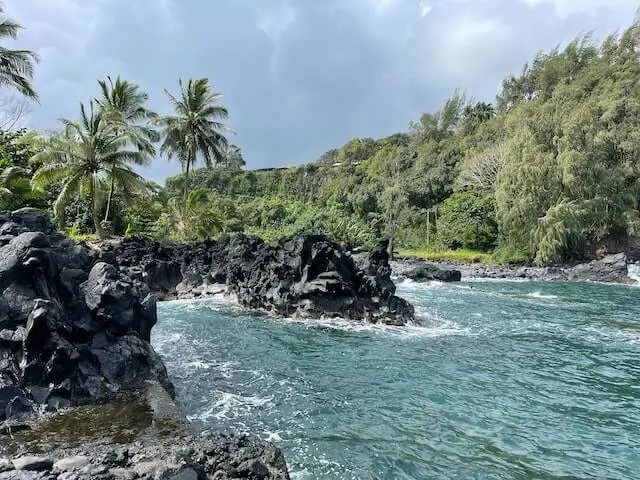 The Road to Hana is an incredibly scenic drive that should actually be on everyone's bucket list and is one of the perfect day trips to take around Maui.
The 65-mile route should have an entire day dedicated to exploring it – you can drive yourself or take a tour.
On both you'll cross over one-lane bridges and see the most breathtaking sights and have time to explore the beaches, hikes and waterfalls along the winding road from Paia to the remote town of Hana.
There are restricted speeds around the treacherous curves on the road, so take your time! Make sure to drop by Da Fish Shack for some unbeatable fish tacos.
Oahu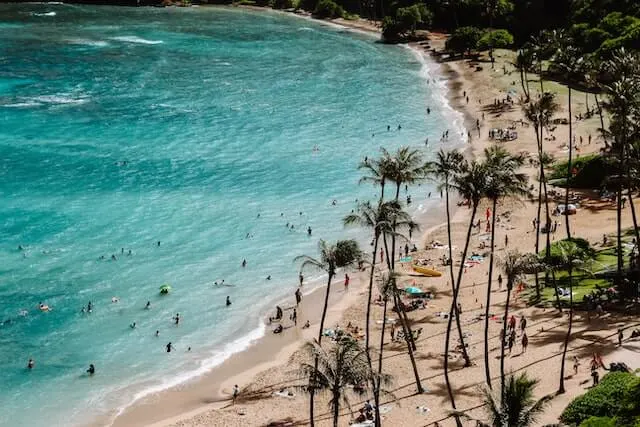 You can actually take a day trip over to Oahu, which is only a short flight away from Maui. Pay a visit to the famous white sand shores of Waikiki Beach, get your retail fix at Ala Moana Center, and take a tour of the historic Pearl Harbour. You'll definitely be able to spend the entire day exploring the beautiful tourist sights of Oahu.
Molokai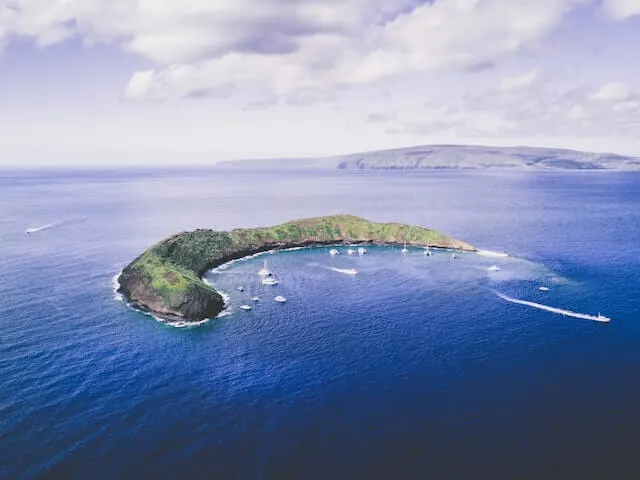 With a population of only 7000, the slow-paced lifestyle of Molokai is a huge draw if you're looking for some peace and quiet. Known as the "Friendly Isle", Molokai is the fifth-largest of the Hawaiian Islands. It's also the birthplace of the hula, and you can observe the ancient dance at the island's Ka Hula Piko event where you can also try an abundance of authentic cuisine.
Visiting Maui with Kids (Mini-Guide)
Maui is a very popular family destination. If you are visiting Maui with kids, scroll down for some top recommendations.
Kid-Friendly Maui Resorts
There are many family resorts on Maui that have amazing pool areas. The Honua Kai Resort & Spa and Hyatt Regency Maui are the best places to stay in Ka'anapali with kids. The Grand Wailea and the Andaz Maui are the ultimate Maui luxury hotels for families who want all the amenities.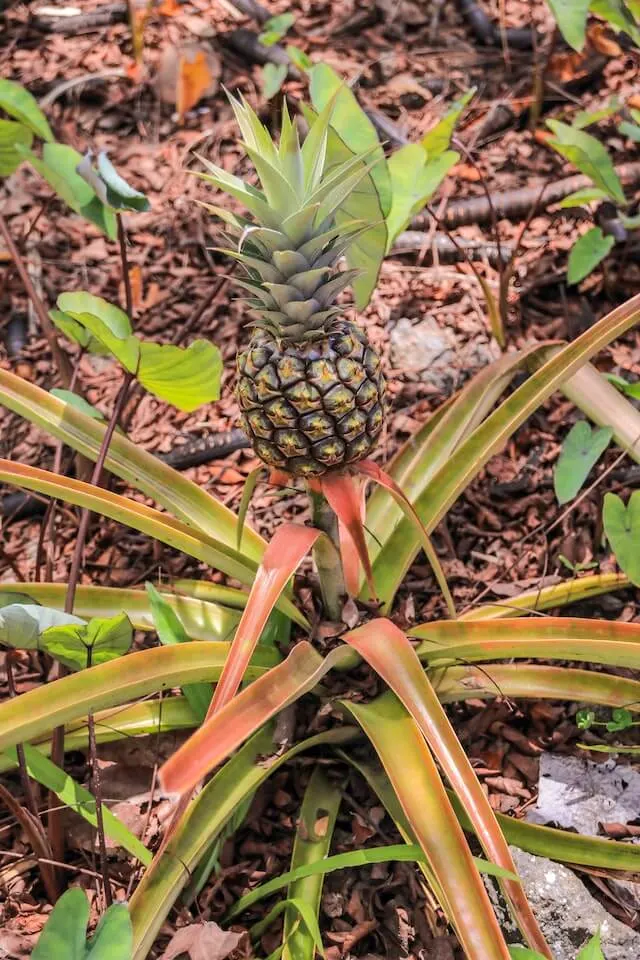 Kid-Friendly Maui Restaurants
There are plenty of places to eat on Maui with kids. Zippy's is a popular spot near the airport that has a mix of Hawaiian and American diner food. Coconut's Fish Cafe in Kihei has an extensive menu for even the pickiest eaters. And Slappy Cakes is a popular breakfast spot for families.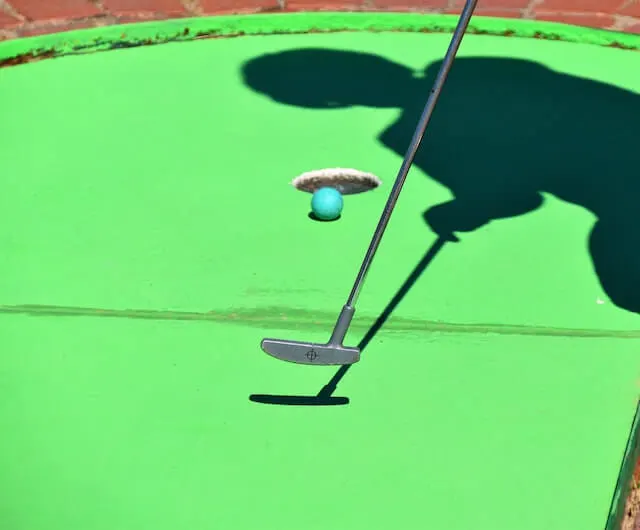 Things to do on Maui with Kids
You'll find plenty of kid-friendly activities on Maui. There's the Maui Ocean Center, Maui Tropical Plantation, petting zoos, and mini-golf. Plus, there are tons of Maui luaus full of pre-show kids activities.
Maui Vacation FAQs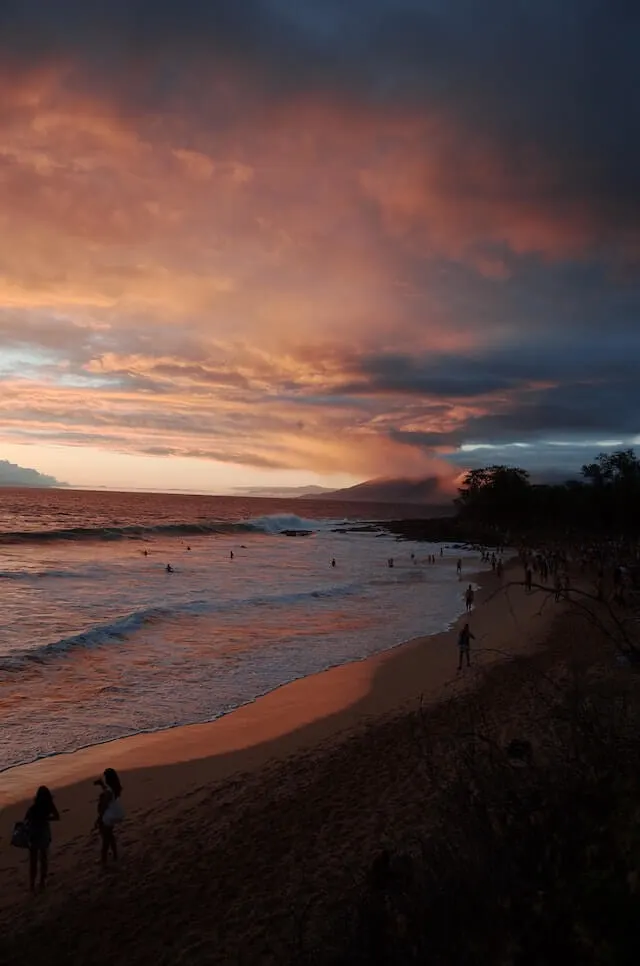 How many days should I spend on Maui?
If Maui is your only destination, 7-10 days is the typical length of a trip to Maui. That gives you enough time to do a few activities, check out some beaches, and go sightseeing. If you are island hopping, you'll want at least 3-5 days to make it worth it.
Is Maui kid-friendly?
Yes! More and more families are visiting Maui with kids and there are plenty of kid-friendly Maui attractions, activities, and restaurants. It's perfect for families who want a resort vacation but also want to do a few adventures and day trips.
Can I see whales on Maui?
The whale watching season on Maui happens in the winter months (typically November-May). The best way to see whales on Maui is by booking a whale-watching boat ride. However, you can often see them from the beach (especially if you have binoculars).
Conclusion
By now, you should have all the information you need to decide if Maui is the best Hawaiian island for your next vacation. You know where to go, the best things to do, where to stay, and even where to eat. Bon voyage!
Between sightseeing and relaxation time, you might feel like you could spend forever on Maui. While you will have a great time no matter how much time you are able to spend there, make a plan to come back to see even more of what the beautiful island has to offer you!
We hope this guide to 15+ Best Things to do in Maui for First-Timers had been a huge help in planning your trip, and if you know of anyone else that needs a little bit of inspiration or assistance in planning their Maui island getaway, please be sure to share on social media: Facebook, Flipboard, Twitter or grab one of the images from below for Pinterest. And remember – sharing is caring (and we thank you in advance!)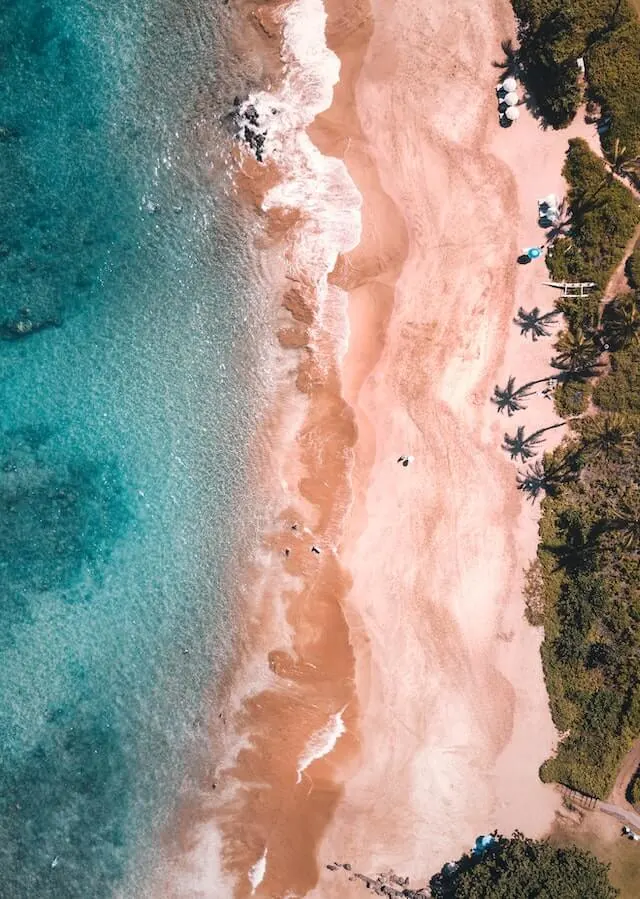 About the Author: Marcie Cheung is a Hawaii travel expert who runs Hawaii Travel with Kids and Hawaii Travel Spot. She's visited Hawaii more than 40 times and studied hula for 20 years. She's also written digital travel guides for Oahu, Maui, Kauai, and the Big Island.
READY FOR MORE USA TRAVEL INSPIRATION? YOU MIGHT BE INTERESTED IN THESE TRAVEL TIPS, TRAVEL ARTICLES, DESTINATION GUIDES, TRAVELER RESOURCES AND RELATED POSTS ABOUT OTHER AMAZING CITIES IN NORTH AMERICA:

Hi There! Thanks for reading our guide to the most Ultimate Maui Travel Guide – Best Things to do in Maui Hawaii (perfect for first-time visitors) I just wanted to let you know that this post contains affiliate links, which means if you purchase something after clicking a link, I may get a small commission – which is at absolutely no cost to you. If you enjoyed this article and are going to be searching for some of the things I mention anyway, I would love it if you could click through from the links above & thank you in advance! Read my full Disclosure here.
And a huge Thank You for reading the MakeTimeToSeeTheWorld travel blog.