Plan the perfect trip to 'Beer City' with our guide to 13 Fun Things to do in Grand Rapids MI inc. where to stay, eat + day trip ideas!
Grand Rapids is the perfect city getaway if you're looking for an urban paradise – its downtown core itself is packed full of restaurants, museums, events, and craft breweries. In fact, it has earned itself the nickname "Beer City" for a good reason.
If you are an art or history lover, you'll find plenty to do around the city, and it is also known as being exceptionally child-friendly so you (and the kids) will never be at a shortage of things to do. Whatever you're looking for, you'll probably find it in the city, and you can easily spend several days taking in what the city has to offer.
If you're thinking of taking a trip out to Grand Rapids MI to experience city life, you're in the right place. Everything you might need to know in order to have the best time in Grand Rapids lies in this guide, from how to get around, where to stay, where (and what) to eat, as well as the best things to do in Grand Rapids once you have arrived. Keep reading ahead to discover the beauty that is Grand Rapids!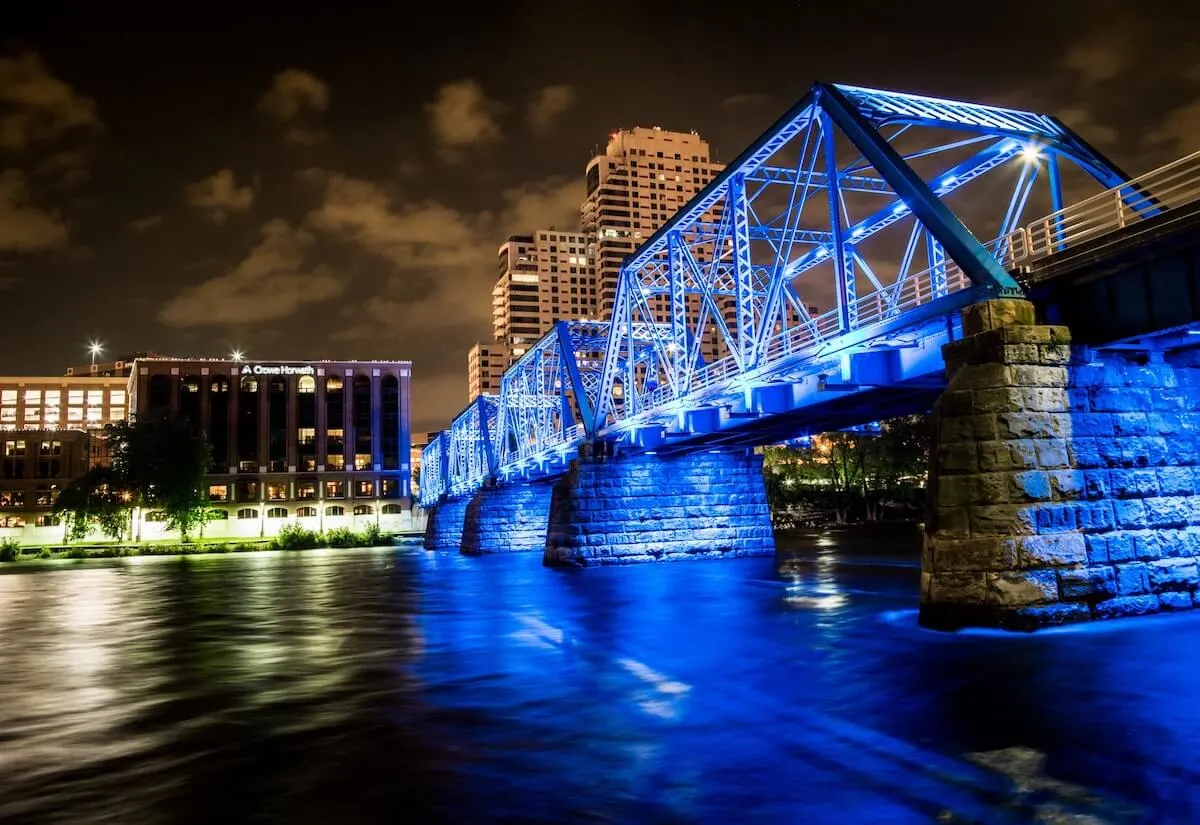 Disclaimer: Almost all posts on this site contain affiliate links, and this one about the Best Things to do in Grand Rapids Michigan (Perfect for First Time Visitors)) is no different. This means that if you click on any of the links in this post (and make a purchase) I may receive a small commission at absolutely no cost to you. Each post is carefully crafted to (hopefully!) answer all your questions and recommendations are made where we believe they will improve your trip and help with your planning. As such we thank you in advance should you decide to click & buy. Read my full Disclosure here.

GENERAL TRAVEL INFO FOR VISITORS TO THE USA
Visa: Travelers from countries that are members of the Visa Waiver Program (ESTA) do not require a visa when visiting the USA. However, it is recommended to check up-to-date visa entry requirements before your visit regardless of what country you are coming from to avoid issues and concerns on the date of your travel.
Currency: The official currency in Grand Rapids MI is the U.S. dollar or American dollar ($, USD, US$).
You can withdraw currency from ATMs using your local bank card or a designated travel card. If you are visiting from another country, be sure to check any fees and charges from your bank prior to using it and carry a second source of payment/cash in case your primary card gets 'eaten' by an ATM.
Language: English is the primary and most widely spoken language in the USA (although not the official one at the Federal level!) There are 350 other languages spoken, the main ones being Spanish, Chinese, French, and Vietnamese.
WiFi/Internet Access: Depending on your length of stay, you can either purchase a local sim card (in advance or on arrival) – to swap out with the one in your own phone to avoid roaming charges. OR, grab a pay as you go portable Wifi Devices which means you can keep your sim active and connect wirelessly. Just remember to turn off data roaming so you don't incur any hefty charges.
Essential Grand Rapids Travel Tips: What to Know Before you Go
Getting Around Grand Rapids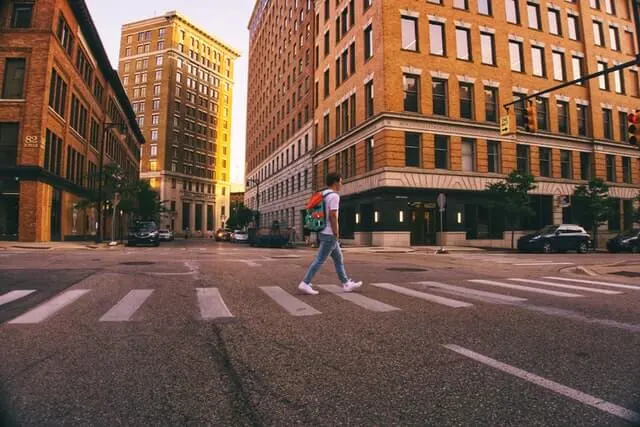 Like most cities of this size in the United States, getting around by car is definitely the most convenient means of getting around, with convenient free parking available in most places outside of the downtown area. Parking downtown is easy to find, however, it can get costly.
Walking within the immediate downtown area is convenient, with most major attractions in the downtown area within walking distance of each other. It's also a nice walk during good weather, and generally quite safe.
There are also interwoven bicycle paths and trails that make it easy to get around the city of Grand Rapids by bike – if you check online, you'll find bike route maps to make finding your way around easy.
The public transportation service in Grand Rapids is called "The Rapid" and has a terminal downtown and routes throughout the city and its suburbs. The bus service has a reputation for being clean, safe, and quite reliable, so if you're not in need of renting a car, you can easily get around on the bus.
Bus stops are clearly marked throughout the city, with each stop providing the route numbers and operating times for all buses serving that particular stop. You can also check online for routes and schedules throughout the city.
Lastly, taxis, Uber, and Lyft are available for hailing at your convenience. Taxis are usually not hailed on the street, so make sure you head to a designated location or call their dispatcher.
Where to Eat in Grand Rapids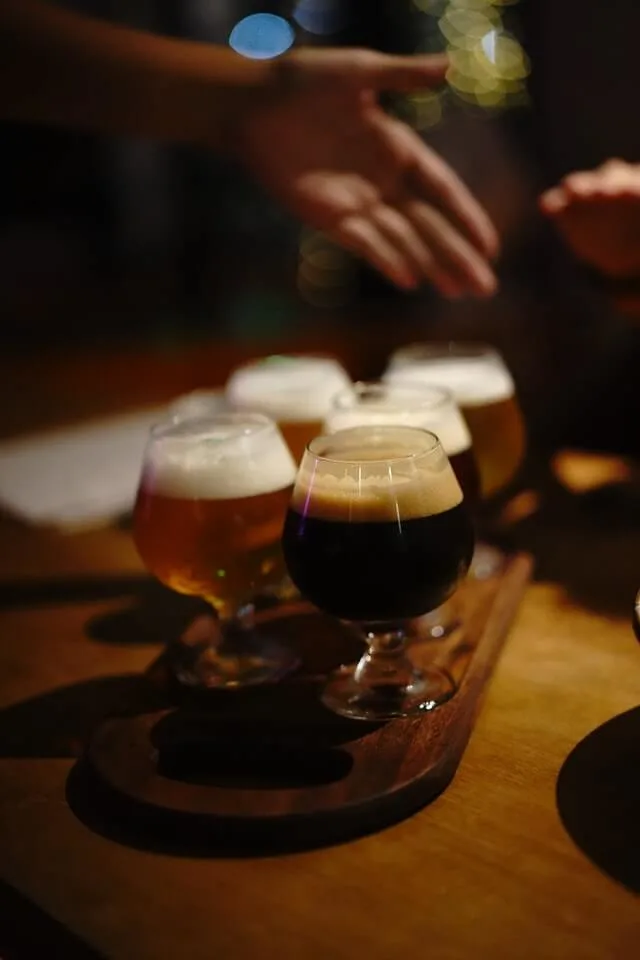 Although Grand Rapids enjoys the title of being "Beer City," the city also promises some great dining options too, from cozy local spots to five-star fine dining. The options are endless whether you're looking for budget-friendly restaurants or somewhere to splurge. It's time to work up an appetite while exploring the city, and then head to some of these hot spots:
Slows Bar BQ – this slow-cooked barbecue restaurant offers favorites including beef brisket, ribs, and pulled pork, paired with 40 craft beers on tap. You need to visit here for some award-winning barbecue.
Taqueria San Jose – this no-frills taco joint will give you the best taco experience in town, with a variety of authentic street tacos, burritos, quesadillas, tortas, and more. They have unique specials including pork cracklings, tongue, tripe, and even goat. Make sure you get their horchata.
Forty Acres – located in the Eastown neighborhood, this spot is owned by Darel Ross and Lewis Williams and provides the community with authentic soul food. Try their seafood gumbo and hush puppies, all while grooving to some 90s' R&B tracks.
Bistro Bella Vita – a family-friendly spot offering farm-to-table homestyle Mediterranean dishes, with excellent patio seating.
Where to Stay in Grand Rapids
If you're a first-time visitor to Grand Rapids, you may prefer a more touristy area where you can get around to major attractions by walking, and so Downtown Grand Rapids is the best location to stay. While it may be more pricey than the outskirts, hotels in Grand Rapids are more affordable than in other cities. Here are some of our picks:
Luxury ($$$) – JW Marriott Grand Rapids: connected to the convention center and located in a lively area nearby to the Grand Rapids Art Museum, offering refined and minimalistic rooms with an indoor pool.
Mid-Range ($$) – Amway Grand Plaza, Curio Collection by Hilton: located in a convenient spot in the heart of the lively downtown, offering traditional rooms with great views.
Budget ($) – Hampton Inn & Suites Grand Rapids Downtown: located in the city center, offering free breakfast and free WiFi in public areas, as well as coffee and tea in the common area.
.
10+ Fun Things to do in Grand Rapids
Grand Rapids Art Museum (GRAM)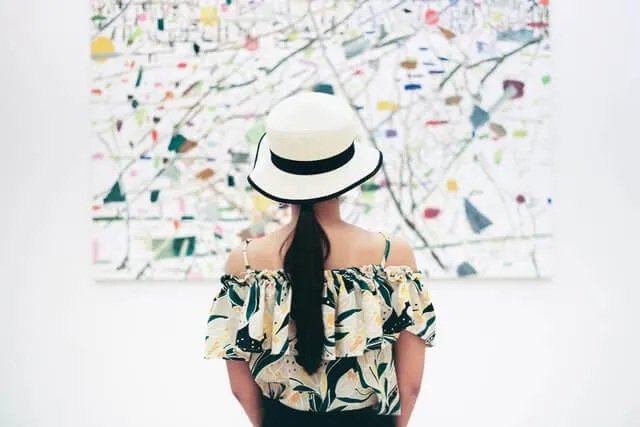 The Grand Rapids Art Museum (know as 'GRAM') has a range of collections that include pieces stretching from the Renaissance period all the way through to contemporary art.
There are over 5,000 items on show here, and as well as paintings you will also find other mediums of art such as pencil sketches, photographs, and print work. There are also other events such as musical concerts held here periodically, so check the schedule online and you may get lucky.
Fulton Street Farmers Market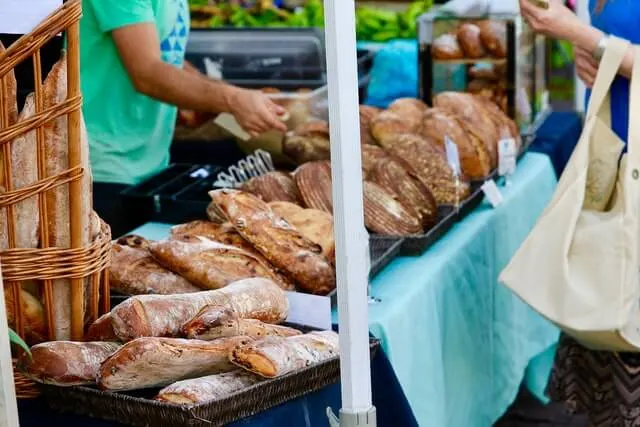 On a Saturday morning, the Fulton Street Farmers Market opens up, attracting over 200 vendors every week. It was first founded in 1922 and is the oldest in the Grand Rapids area – most of the vendors are farmers from the local area, and the market is mainly outdoors.
You can expect to find delicious home-baked goods, bread, pastries, and also fresh produce. On Sundays, the market is dedicated to those who sell locally-made crafts.
Frederik Meijer Gardens and Sculpture Park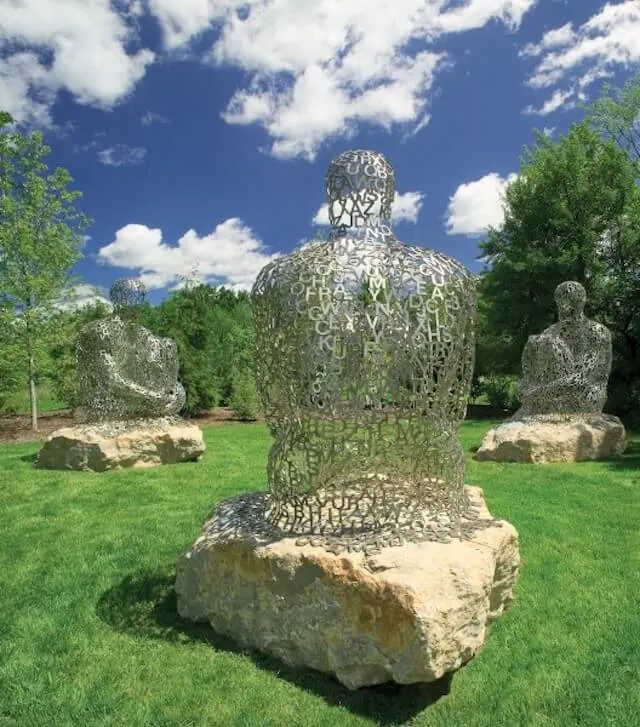 The campus of the park is 158 acres, and inside you'll find waterfalls, a rock garden, and both tropical and indigenous plants. There are also themed indoor gardens, outdoor wetlands, and forest lands.
It's definitely a different experience—make sure you take the trails that will take you through the forests as well as a boardwalk over the wetlands.
In the sculpture gallery, you'll see over 300 pieces from some of the most famous sculptures in the world (such as Rodin and Degas); not to mention the 24-foot tall sculpture of Leonardo Da Vincis horse – commissioned by the Duke of Milan back in 1482 and which took 500 years to become a reality.
Gerald R Ford Presidential Museum
Exhibiting a permanent exhibit on the highlights of President and Mrs. Ford's lives, the Gerald R Ford Museum focuses on democratic citizenship and quiet reflection. In addition to the permanent exhibits, changing temporary exhibits draw artifacts from Museums all over the country.
And if you'd like to continue exploring the life of President Ford, be sure to head over to Ann Arbor MI where you'll find the Ford Presidential Library.
Grand Rapids Public Museum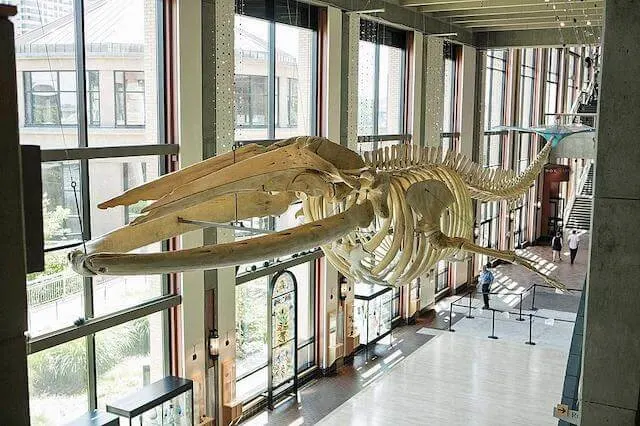 The Grand Rapids Public Museum started out in 1854 and has been going strong ever since, spanning three floors. There are over 25,000 pieces in the museum ranging from fossils to classic cars, and the galleries change quite frequently so you will always have something new to see.
There is also a planetarium at the museum called the Roger B. Chaffee Planetarium.
Blandford Nature Center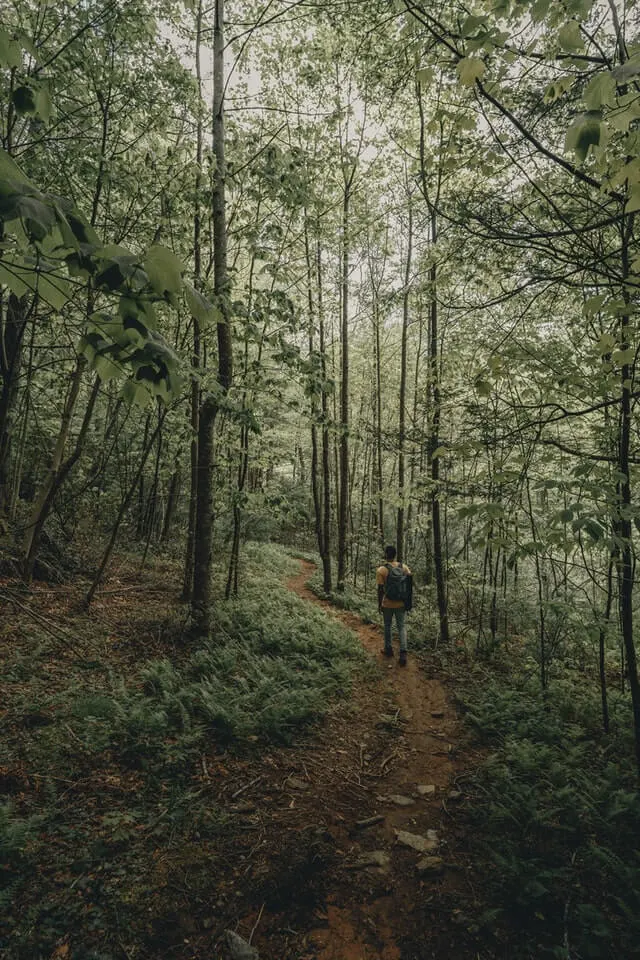 The Blandford Nature Center is an educational center that has an emphasis on teaching all visitors about the natural world. There are hiking trails all over the 143-acre park as well as interactive exhibits and wildlife that younger visitors are sure to enjoy.
Meyer May House
This architectural feat was designed by Frank Lloyd Wright and was built in 1909 for local businessman and clothing maker Meyer May. It is in a Prairies style as opposed to a traditional Victorian style and has been restored over the years to its former glory.
Inside, you'll see collections of antiques that feature original furniture pieces that belonged to the Meyer family. Lovers of architecture will love visiting and exploring the Meyer May House.
Calvin Ecosystem Preserve & Native Gardens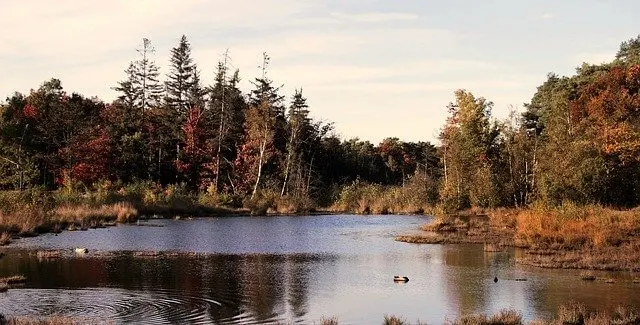 If you are looking for a great outdoor activity, be sure to head to the Calvin College Ecosystem Preserve where you'll find over 100+ acres of native plants and natural habitats. Along with classes, educational programs, and 44 acres of walking trails, there are boundless opportunities to explore and connect with nature.
Art Prize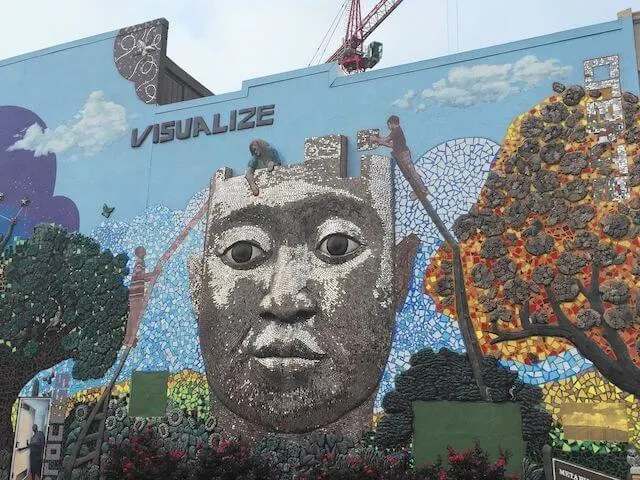 Fingers crossed during your visit you'll be around during Art Prize, an annual contest in the downtown area of Grand Rapids. For 19 days every year, the center of the city is transformed into an open-air art gallery where pieces of artwork are submitted and put on display to the public. Anyone can submit a piece, and the outdoor gallery sprawls over three blocks.
The competition is usually held during September or October every year.
Urban Institute for Contemporary Arts
A modern feat, the Urban Institute for Contemporary Arts is where you will find a range of innovative contemporary pieces from a variety of genres. If you love art, here's where you'll need to go. Some of these include film, dance, live performance, painting, drawing, and music—and you can see works of locals, regional, and international artists.
Beer City Ale Trail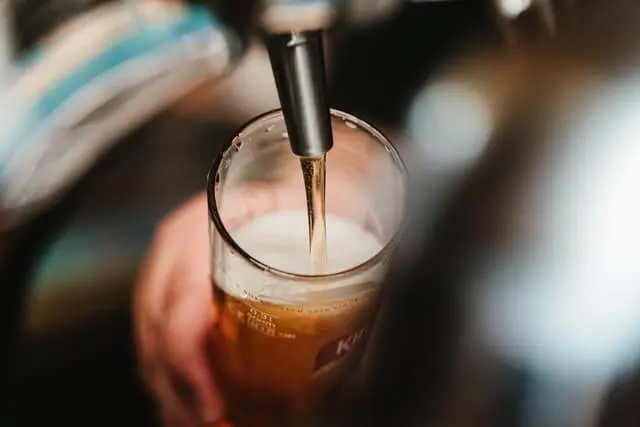 You have to visit several breweries during your visit, but if you're confused about where to start you can check out the Beer City Ale Trail, a map of the area that lists out all your best options.
You can either take a guided tour or tackle it yourself – while you may not be able to visit all in one day, make sure you drop by at least a few. Some breweries are conveniently located within walking distance of each other in the downtown area, making it easy to walk from place to place.
Blue Bridge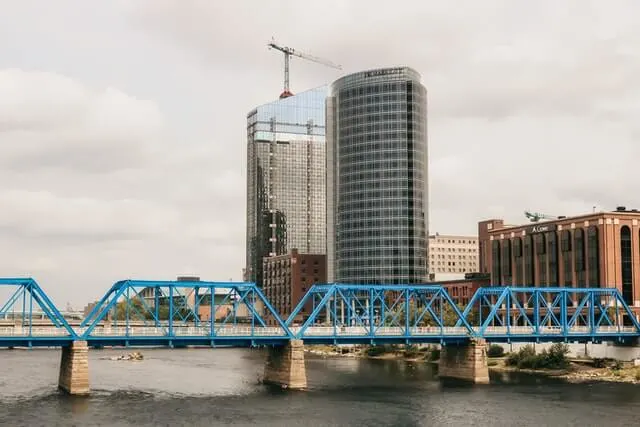 If you're looking for the most picture-perfect opportunity in Grand Rapids, Blue Bridge is one of them. The quiet walkway connecting the Swan neighborhood to downtown is iconic to Grand Rapids and was originally built in 1892 as a railroad.
Its central location makes it easy to view the city's key landmarks by walking across, and at night, it is lit up in its iconic blue lights (see the header image at the top of this post!) You can see why it's one of the top tourist attractions and why wandering across is a great way to experience Grand Rapids.
John Ball Zoo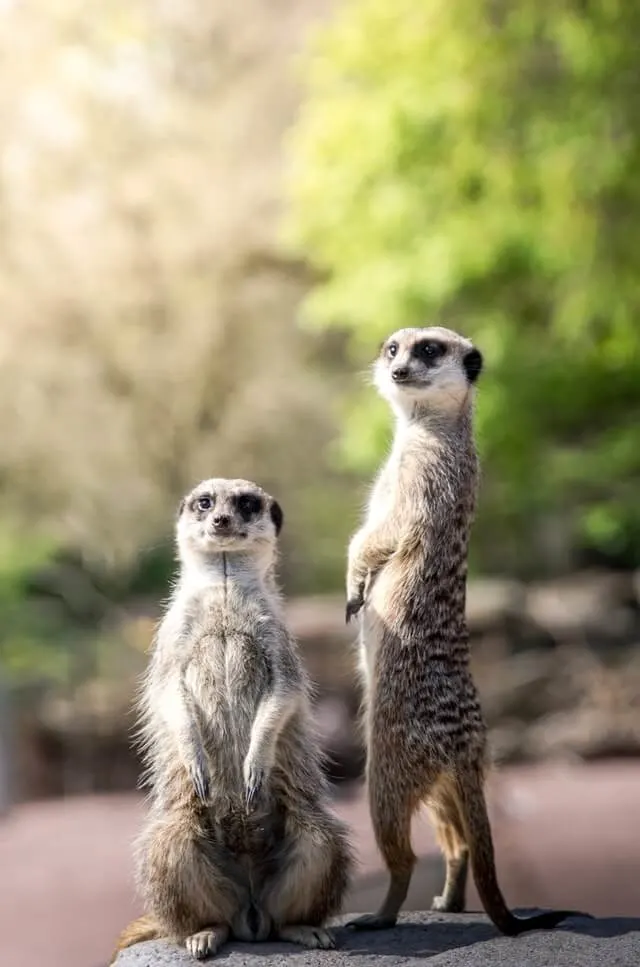 If you're traveling with kids, visiting the zoo can be a great way to pass a few hours and educate them about exotic animals. But it's not just for kids – with John Ball Zoo introducing their Adult Night Out Program in 2020. If you're 21 or over, you can enjoy up to three hours of child-free exploration on various nights in summer.
3 Day Trips from Grand Rapids
Traverse City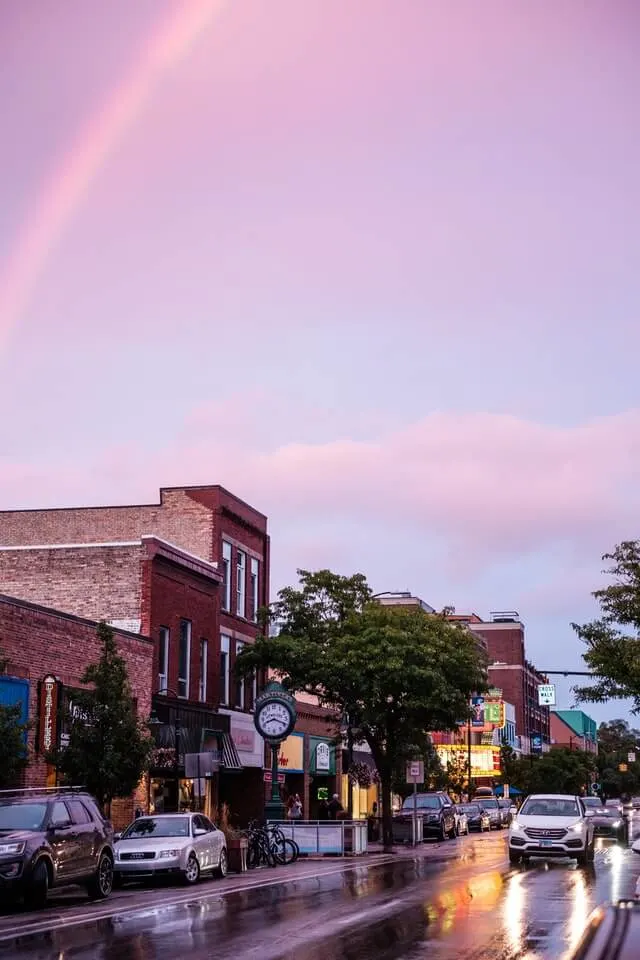 Located just two hours north of Grand Rapids, Traverse City is where you'll see miles of shoreline including the Sleeping Bear Dunes National Lakeshore.
Here you'll find romantic lighthouses and coastal villages, the perfect spot to wander and explore. During the summer months, you can swim, sail, paddle, hike, and fish around the area, but when the weather gets cold you can start skiing and snowboarding.
Shelby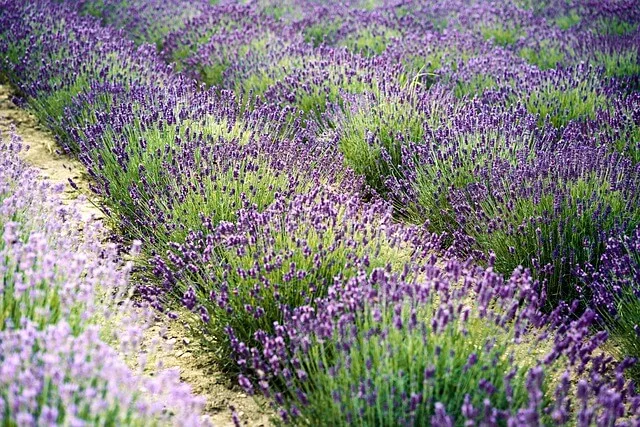 This spot is famous for Cherry Point Farm & Market's massive lavender field, which is a picturesque spot that is perfect for photo opportunities. Spend the afternoon wandering the rows and rows of fragrant lavender, for an experience you've never seen before.
Pentwater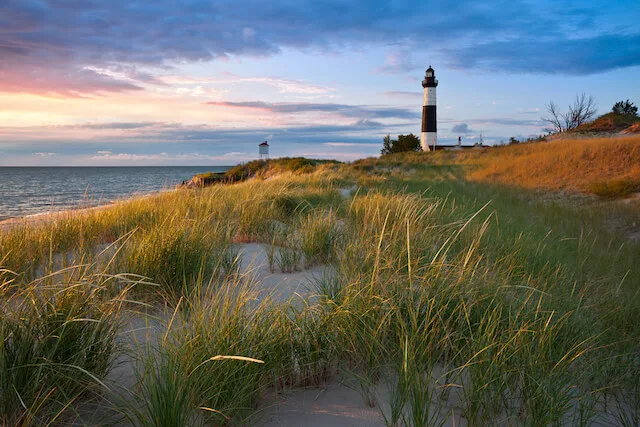 Pentwater is a quaint village that is located along the lakeshore and is filled with local spots like shops, restaurants, and events. You can visit the seasonal farmers market, craft fair, or head out on a winery tour, but either way, it is a relaxing way to spend the day near Grand Rapids. Make sure you also visit the Sable Point Lighthouse during your day in Pentwater.
.
Now that you have heard about everything that Grand Rapids has to offer, what are you waiting for? It's time to start planning your trip to Grand Rapids Michigan, because this small town is just waiting for you to explore it!

If you know of anyone else that needs a little bit of inspiration or assistance in planning their vacation to Grand Rapids, please be sure to share this post on social media: Facebook, Flipboard, Twitter or grab the image from below for Pinterest. And remember – sharing is caring (and we thank you in advance!)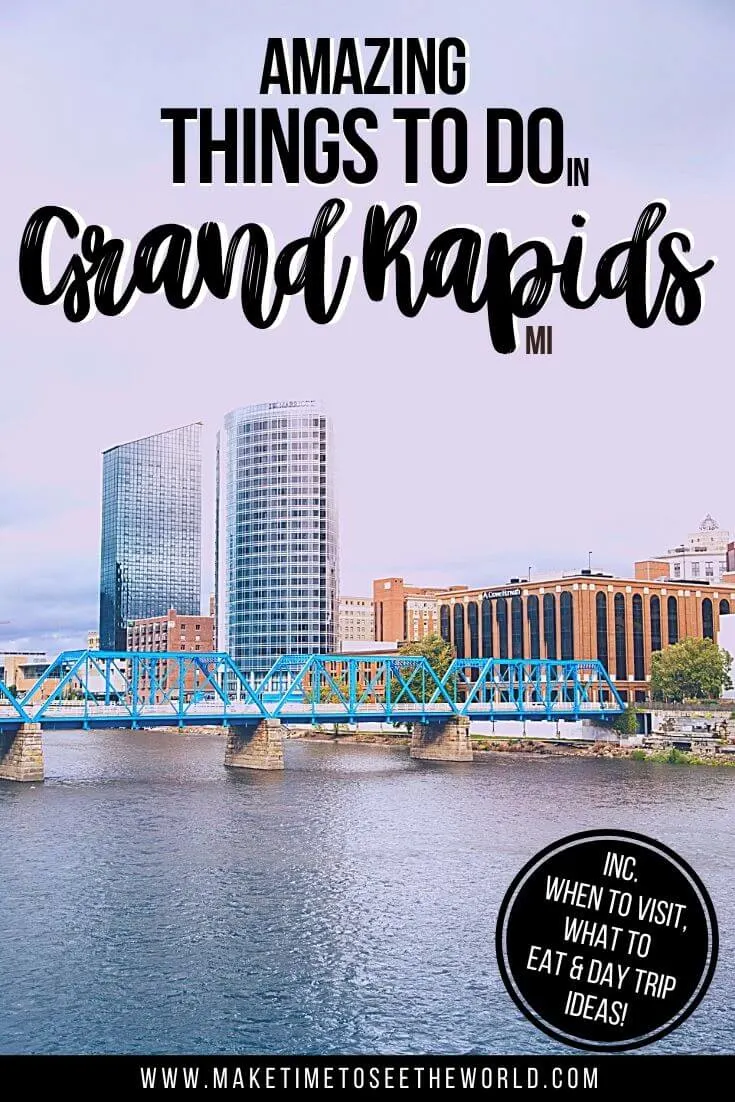 If you enjoyed this post, why not take a peek at our web story for a bit of a summary!
READY FOR MORE USA TRAVEL INSPIRATION? YOU MIGHT BE INTERESTED IN THESE TRAVEL TIPS, TRAVEL ARTICLES, DESTINATION GUIDES, TRAVELER RESOURCES AND RELATED POSTS ABOUT OTHER AMAZING CITIES IN NORTH AMERICA:

Hi There! Thanks for reading our travel guide to 10+ TOP Things to do in Grand Rapids Michigan (Perfect for First Time Visitors) I just wanted to let you know that this post contains affiliate links, which means if you purchase something after clicking a link, I may get a small commission – which is at absolutely no cost to you. If you enjoyed this article and are going to be searching for some of the things I mention anyway, I would love it if you could click through from the links above & thank you in advance! Read my full Disclosure here.
And a huge Thank You for reading the MakeTimeToSeeTheWorld travel blog.