San Antonio is found in what is known as the Texas Triangle and remains one of the fastest-growing cities in the United States. There are many popular attractions and things to do around town, and the city welcomes over 26 million tourists every year who flock to enjoy its Spanish colonial Missions including the Alamo. There is really so much to enjoy in this lively, bustling city, that you may feel overwhelmed with planning out your trip.
No matter what kind of experience you are looking for, San Antonio Tx will have something that is right up your alley! To help plan out your itinerary to this bustling city, everything you need to know before heading that direction is compiled into this San Antonio Travel Guide featuring how to get around, where (and what!) to eat, day trip ideas, and the best things to do in San Antonio! Get started planning your next adventure to San Antonio right here!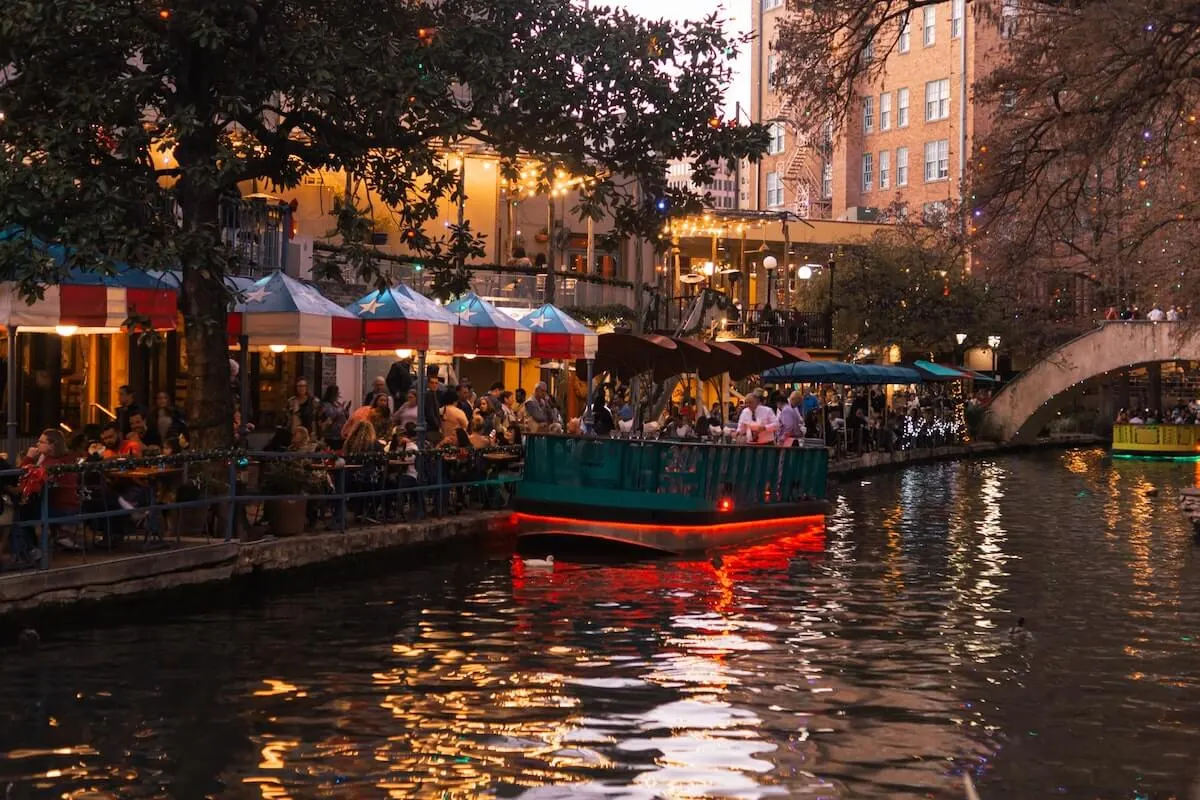 Disclaimer: Almost all posts on this site contain affiliate links, and this one about 15+ FUN Things to do in San Antonio Texas (Perfect for First Time Visitors) is no different. This means that if you click on any of the links in this post (and make a purchase) I may receive a small commission at absolutely no cost to you. Each post is carefully crafted to (hopefully!) answer all your questions and recommendations are made where we believe they will improve your trip and help with your planning. As such we thank you in advance should you decide to click & buy. Read my full Disclosure here.
GENERAL TRAVEL INFO FOR VISITORS TO THE USA
Visa: Travelers from countries that are members of the Visa Waiver Program (ESTA) do not require a visa when visiting the USA. However, it is recommended to check up-to-date visa entry requirements before your visit regardless of what country you are coming from to avoid issues and concerns on the date of your travel.
Currency: The official currency in San Antonio Texas is the U.S. dollar or American dollar ($, USD, US$).
You can withdraw currency from ATMs using your local bank card or a designated travel card. If you are visiting from another country, be sure to check any fees and charges from your bank prior to using it and carry a second source of payment/cash in case your primary card gets 'eaten' by an ATM.
Language: English is the primary and most widely spoken language in the USA (although not the official one at the Federal level!) There are 350 other languages spoken, the main ones being Spanish, Chinese, French, and Vietnamese.
WiFi/Internet Access: Depending on your length of stay, you can either purchase a local sim card (in advance or on arrival) – to swap out with the one in your own phone to avoid roaming charges. OR, grab a pay as you go portable Wifi Devices which means you can keep your sim active and connect wirelessly. Just remember to turn off data roaming so you don't incur any hefty charges.
Essential San Antonio Travel Tips: What to Know Before you Go
Getting Around San Antonio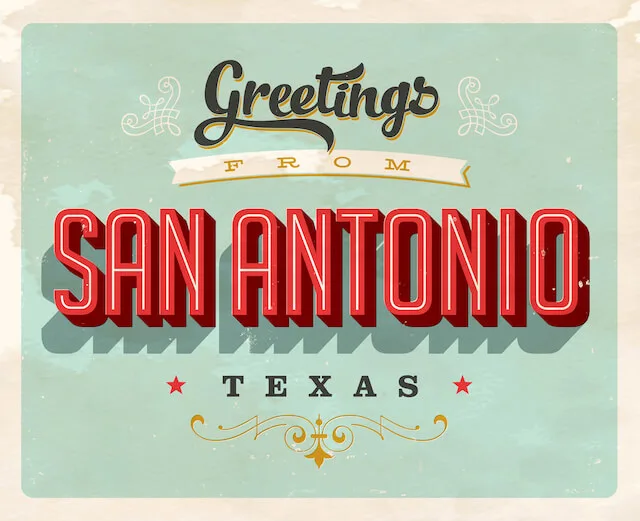 It must be said that San Antonio's public transportation options are not the best, so cars are by far the most convenient and popular means of transport around town. The downtown core is very walkable and bike-friendly, especially the areas surrounding the River Walk, so if you're staying in that area and confining all your activities to the central parts of the city, you should be fine to get by without a car.
Renting a car makes the most sense if you are planning to sightsee beyond the downtown area. Most reputable rental car companies can be found at the airport and throughout the city center, and are pretty straight forward. The only downside to driving is if you are in the downtown area where the streets are confusing for visiting drivers, and parking can be an issue.
Although having a car is helpful, you can still get around fine on public transportation. VIA Metropolitan Transit is the main public transport network in San Antonio, offering bus routes that are inexpensive and tourist-friendly, making stops at many of San Antonio's top attractions such as the San Antonio Missions World Heritage Site, the Alamo, and more. And the hopon hopoff bus offers great value for those wanting to explore the city and historic district without renting a vehicle.
In addition to VIA's regular routes, VIA has three distinct routes, VIVA Centro, VIVA Culture, and VIVA Missions, that link to some of the city's popular destinations.
Taxis, Uber, and Lyft are also available for hailing at your convenience. However, taxis can be a pricey option and generally aren't hailed on the streets, so you'll need to ring for one.
Where to Eat in San Antonio

San Antonio is a culinary hot-spot, with barbecue havens and Mexican restaurants in abundance, making it one of the best cities around to grab dinner. You can expect plenty of historic spots as well as many newcomers to the food scene, and whether you're in the mood for some upscale dining, or a hearty pancake breakfast, you'll find it here. Here are some of our favorite spots at the moment:
2M Smokehouse — you'll see this spot showing up on "best barbecue" lists often, so it makes sense that they have a line outside on the daily. You can expect the best of the best of barbecue dishes like chorizo and jalapeno cornbread, baby back ribs, sausage, and more. You can also get food on-the-go.
NOLA Brunch and Beignets — head here for some of the best brunch in the city, after a night on the town. They serve, yes, you guessed it, brunch and some of the best beignets you'll ever have coated in powdered sugar.
Shuck Shack — you guessed it, here you'll find oysters a-plenty. Even though Texas is far from the ocean, you'll still find great fresh oysters, clam chowder, and seared mussels here.
Bistro 09 — spearheaded by former Vatel Bistro chef Damien Watel, Bistro 09 dishes out French cuisine such as steak frites, duck confit, and elk burgers. You can also come here for a Sunday brunch (don't miss out on their Eggs Benedict).
The Guenther House and Museum – A restaurant, museum and store located in the King William neighborhood serving

homey American & Tex-Mex fare with a side of history about the family and building.
Where to Stay in San Antonio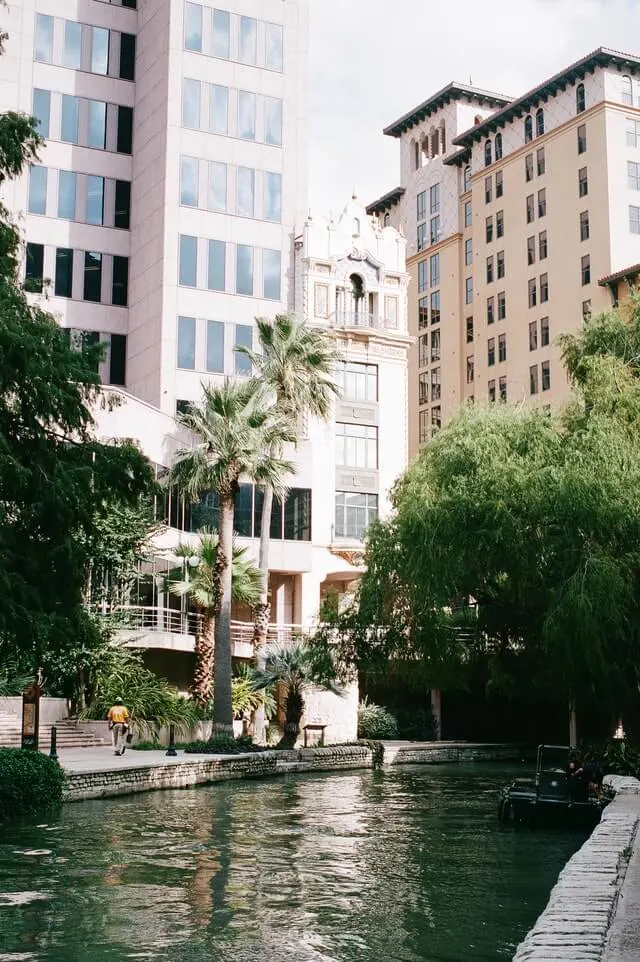 Whether you're visiting with family, friends, or your partner, San Antonio is filled with accommodations that will fit all budgets and styles of travelers. For first-timers to the Texan city, the area around the River Walk is by far the best place to stay in San Antonio, particularly when it comes to sightseeing, and there are both luxury and budget options available. Everything will be in close proximity to you, and you can enjoy taking leisurely strolls around the River Walk. Here are some of our favorite hotels in San Antonio:
Luxury ($$$) – Hotel Emma: refined hotel in a former 19th-century brewery, featuring elegant luxury quarters, a rooftop pool, and a chic hotel bar. Located in the trendy Pearl district nearby to the River Walk.
Mid-Range ($$) – Hotel Contessa: an upscale hotel located nearby to the River Walk, offering rooms with either city or river view, as well as spa and hotel pool.
Budget ($) – La Villita Inn: no-fuss budget hotel offering clean rooms with minifridges and microwaves, as well as free WiFi. Located in a lively area with the 18th-century Alamo mission.
15+ FUN Things to do in San Antonio
River Walk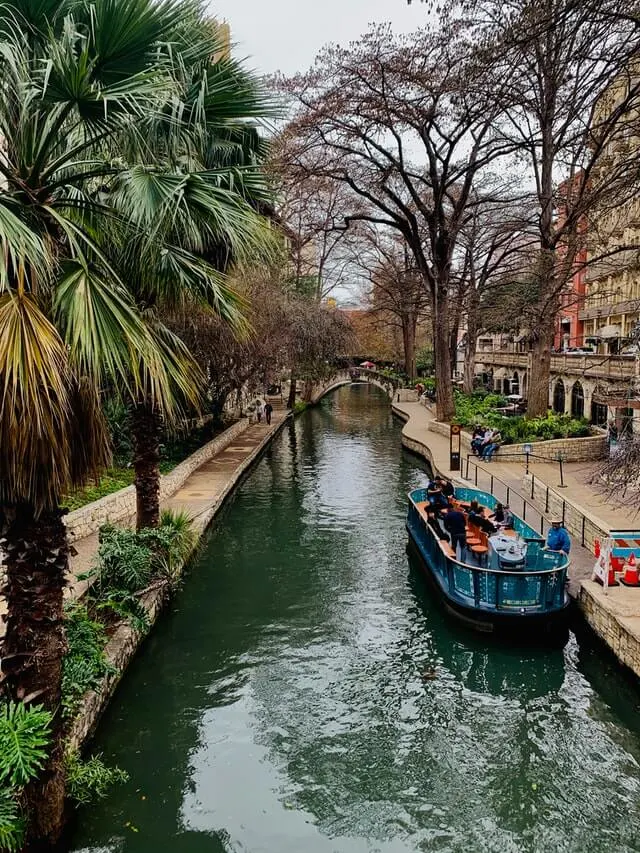 The San Antonio River features a network of walkways that wind below the bridges, with sidewalks on either side filled with lively shops, bars, and restaurants. The San Antonio River Walk, also known as Paseo del Río, is one of the cities major tourist attractions – particularly during the yearly Fiesta San Antonio, which is a springtime festival that involves colorfully decorated floats being drifted down the river.
For a different way to experience the River Walk, hop on one of the boat tours on offer and spend a couple of hours relaxing on the water (you'll soon see why a San Antonio river walk cruise is one of the most popular activities in San Antonio!)
Mission San Jose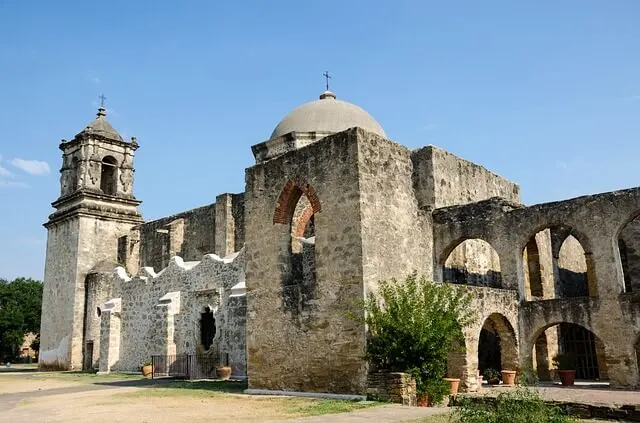 This historic Mission was founded in 1720 and was named at the time for Saint Joseph and the Marqués de San Miguel de Aguayo, the governor of the Province of Coahuila and Texas. Unfortunately, the Mission experienced a long period of decline after the 1833 Mexican secularization act.
Over the years, the original structures have been restored by the San Antonio Missions National Historic Park. You can learn about the site and its history on the Mission Trail before starting your visit through the grounds. Access to the Mission is free and there is also a gift store.
The Alamo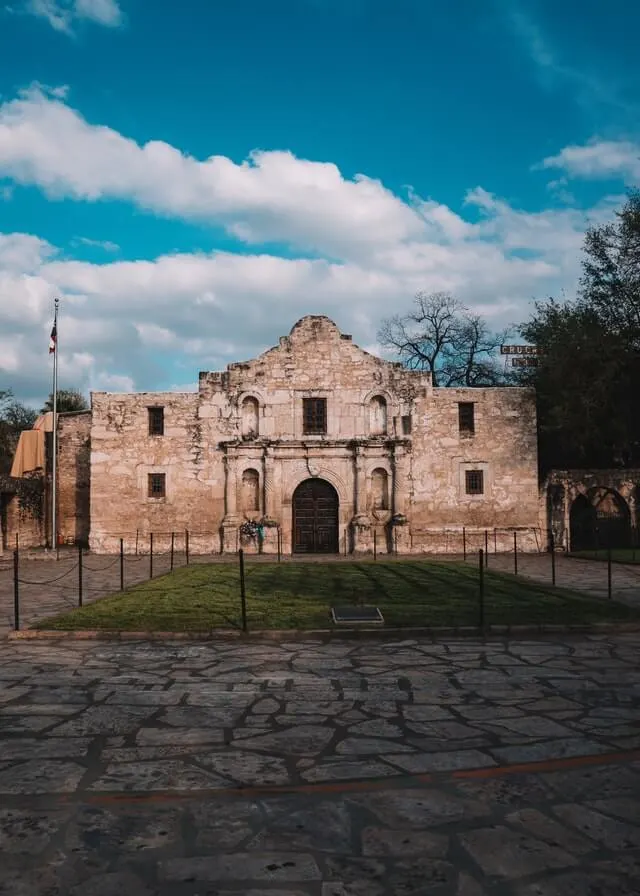 Now a museum, the Alamo Roman Catholic Mission was founded in the 18th century and provides education on the famous Battle of the Alamo in 1836. Here you can learn all about the Mission's history throughout various eras, from the education of Native Americans to its role as a military fortress. You're guaranteed to learn a lot of interesting facts at these and other historical sites – and it is absolutely a must visit in San Antonio.
San Antonio Botanical Garden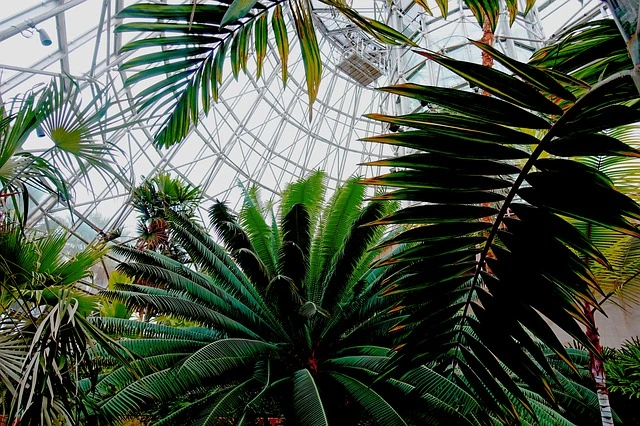 The San Antonio Botanical Gardens cover a whopping 38-acres and is a great spot to visit all year-round. There is something new to see each season, from the Rose Garden to the exotic tropic selections, or the desert-like country area. Throughout the gardens, you'll also see different birds feeding at the bird blind, so keep an eye out for different breeds!
San Fernando Cathedral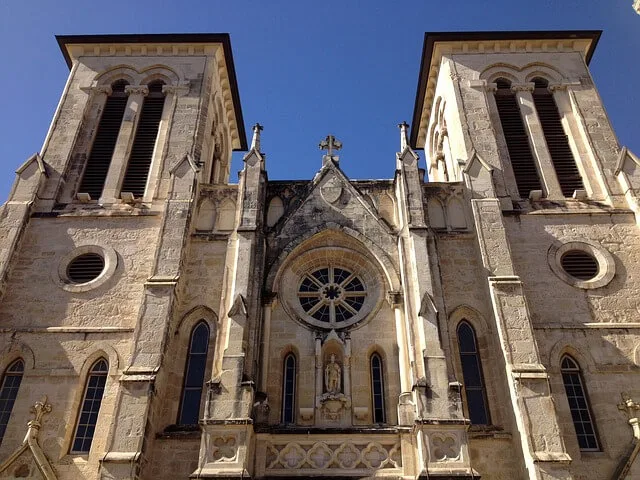 The San Fernando Cathedral was founded in 1731 by a group of 15 families who came from the Canary Islands at the invitation of King Phillip V of Spain, and is the oldest, continuously functioning religious community in the State of Texas. It was planned to be the heart of the city, and being located opposite the main square, is referred to by that nickname to this day.
Tower of the Americas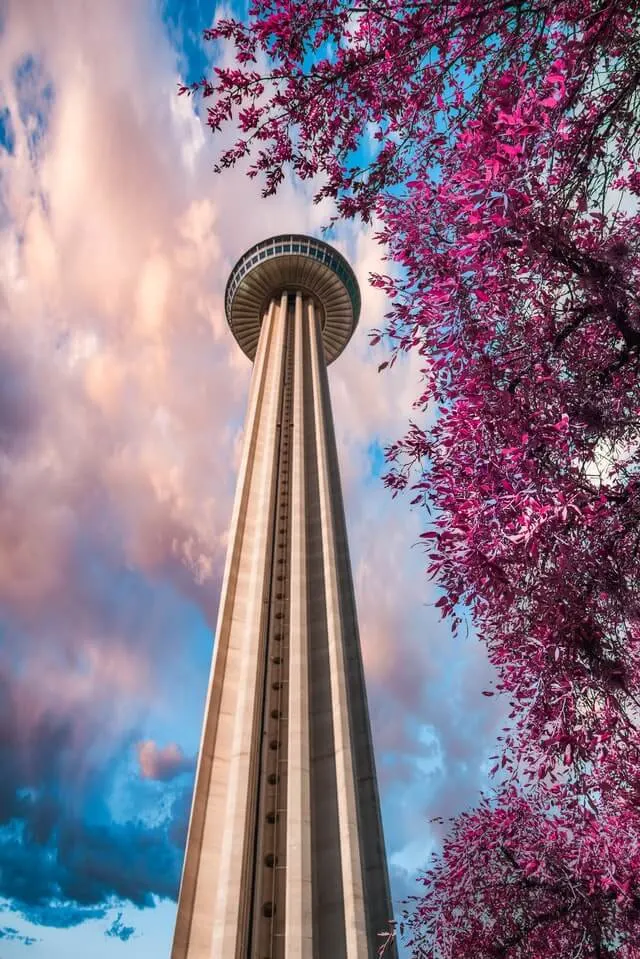 The Towers of the Americas is the 750-foot-tall tower located in downtown San Antonio and provides guests the most spectacular views of the Alamo City. They literally take fine dining and entertainment to new heights and host multiple different events throughout the year.
Majestic Theater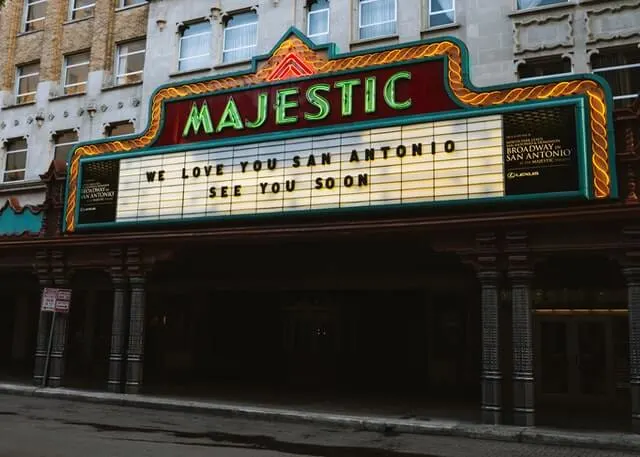 While you're in town, make sure you check out a show at the iconic Majestic Theatre. It is San Antonio's oldest and largest and was designed in 1929 by architect John Eberson. The theater was home to San Antonio's Symphony from 1989 to 2014 and in 1993 it was designated as a National Historic Landmark.
A fun fact for those who want to escape the heat is that the Majestic theater was the first theater in the state to be completely air-conditioned!
Pearl District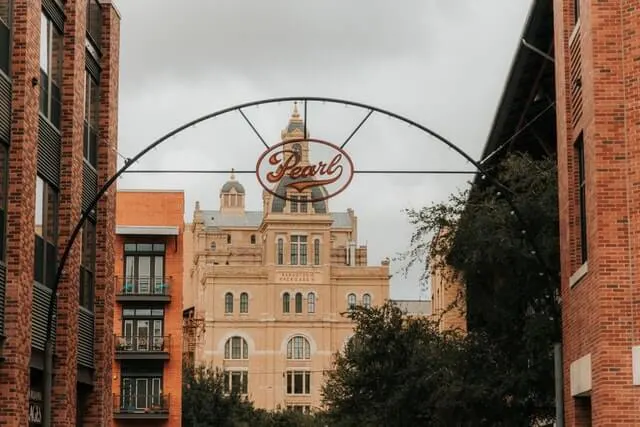 Often touted as an alternative to the well established River Walk area of San Antonio (although we think there is room for both!), The Pearl Brewery Distract is steeped in history and has seen a hipster revival in recent years.
Now the home of the incredible Emma Hotel (named after Emma Koehler, who ran the brewery) the eco-friendly, sustainable Pearl Farmers Market and 16 city blocks worth of the insta-worthy Hill Country meets steampunk vibes with exposed iron and metal works (gears, gaskets, trusses, etc) alongside concrete columns and vintage tile work all tied together with matt black accents. Bring your camera.
San Antonio Museum of Art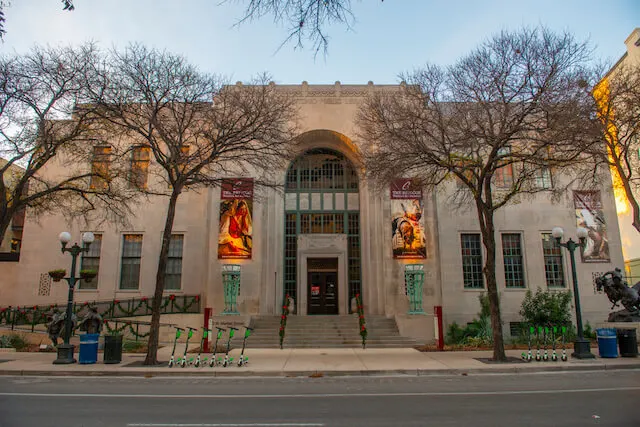 Opening to the public in 1981, the San Antonio Museum of Art is a popular spot with both locals and visitors. It is home to a collection of over 30,000 objects representing thousands of years of culture from all over the world, including works from Greek, Roman, and Egyptian antiquities. You can also see Latin American, Asian, and Contemporary art displayed here.
Japanese Tea Gardens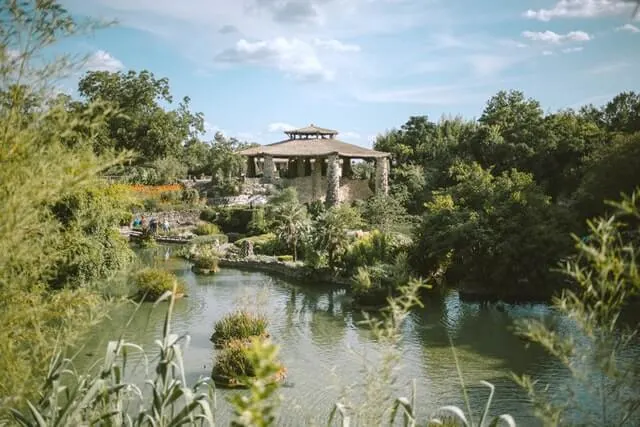 Built on the site of an abandoned quarry, the 199 acres that make up the Japanese Tea Garden (also known as the 'Sunken Garden') are now one of the most tranquil spots in San Antonio. Loved by locals and visitors alike, the gardens, large pagoda, koi pond, and 60-foot (18-meter) waterfall make for impressive photo backdrops and are a regular feature in wedding snaps.
Buckhorn Saloon and Texas Ranger Museum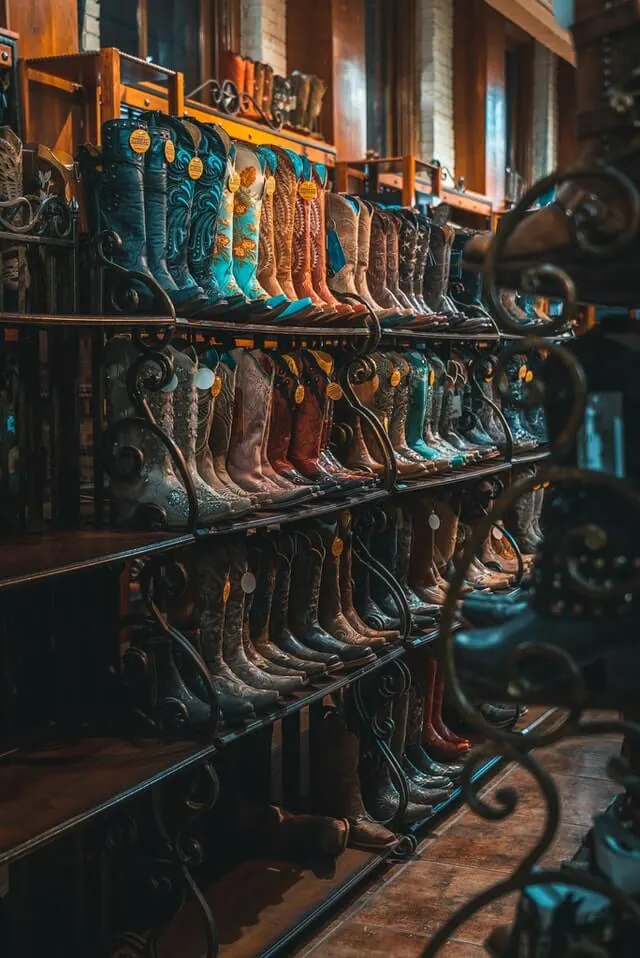 At over 135 years old, the Buckhorn Saloon is the oldest running saloon in Texas and is rich in both history and culture – although vegetarians, vegans and animal activitst be warned, the walls are adorned with over 500 mounted animal heads (which are very real, this is Texas – although we won't be showing a picture as we prefer our safari animals alive and kicking!)
However, this impressive display of taxidermy is not there simply for decoration. As the story goes, in times gone by, they were actually payment for drinks(!) when in 1881, the enterprising young bartender realised some of his clientele did not have the money to pay and so offered drinks in exchange for a pair of antlers.
In addition to the saloon (and the arcade, shooting gallery and exhibition spaces), from 2006 the Buckhorn Museum also became the home of The Texas Ranger Museum. Displaying authentic artifacts such as guns and badges, a replica blacksmith shop, jail cell, and more, the museum is an excellent extension of the Texas history experience offered at The Buckhorn.
Explore Downtown San Antonio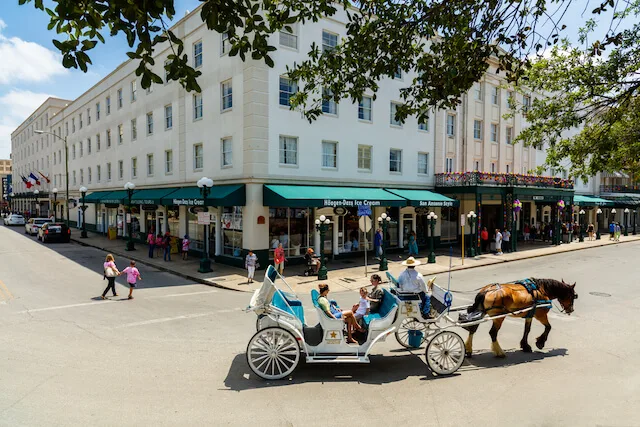 While the Downtown area is often dominated by the River Walk and The Alamo, it also serves as the central hub of San Antonio city and has a heap of other under-the-radar activities that visitors can enjoy.
Take a horse-drawn carriage tour around the area with the Lollypop Carriage Co (they are an ethical company, with rules in place for the safety of the horses); or enjoy at Ghost Tour to learn some of the histories behind one of America's most haunted cities. And if you're a fan of beer and whiskey, be sure to take a tour of the Ranger Creek Brewery and Distillery – affectionately known as the 'brewstillery' where for $10 you get the tour, tasting, and souvenir glass.
Morgan's Wonderland
Let your inner child loose at Morgan's Wonderland, an amusement park that is perfect for everyone of all ages, and of all physical and cognitive needs. The venue is the first fully accessible theme park of its kind and was developed by Gordon Hartman, who was inspired by his daughter Morgan who has a severe cognitive delay.
The park has welcomed over half a million visitors from all over the world and is now in its fifth season. They offer free entry for visitors with special needs.
McNay Art Museum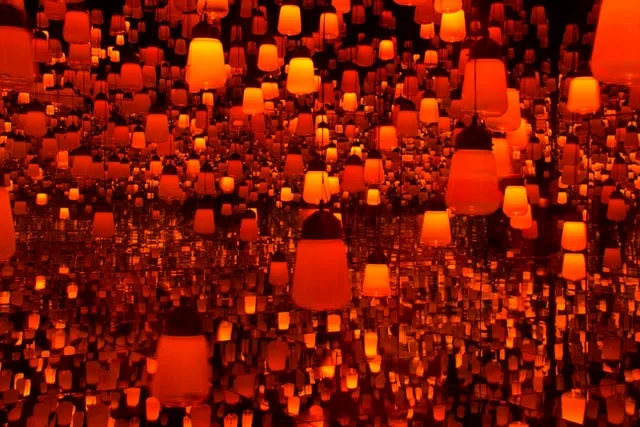 Built by artist and educator Marion Koogler McNay in the 1920s, her Spanish Colonial Revival residence became the site of Texas's first museum of modern art when the McNay opened in 1954. Today it displays works by modern masters including Vincent van Gogh, Georgia O'Keeffe, Pablo Picasso and Jackson Pollock alongside immersive and exciting exhibits.
Shops at La Cantera
If you need your retail therapy fix, head over to La Cantera, where you'll find an upscale shopping venue with country charm. There are shops and stores that you know and love, but you'll also find great spots to just sit and relax, as well as clean facilities and even areas for young ones to play. If you enjoy shopping in a pretty location, this is your spot, but there's also the standard mall store shopping here as well.
Natural Bridge Wildlife Ranch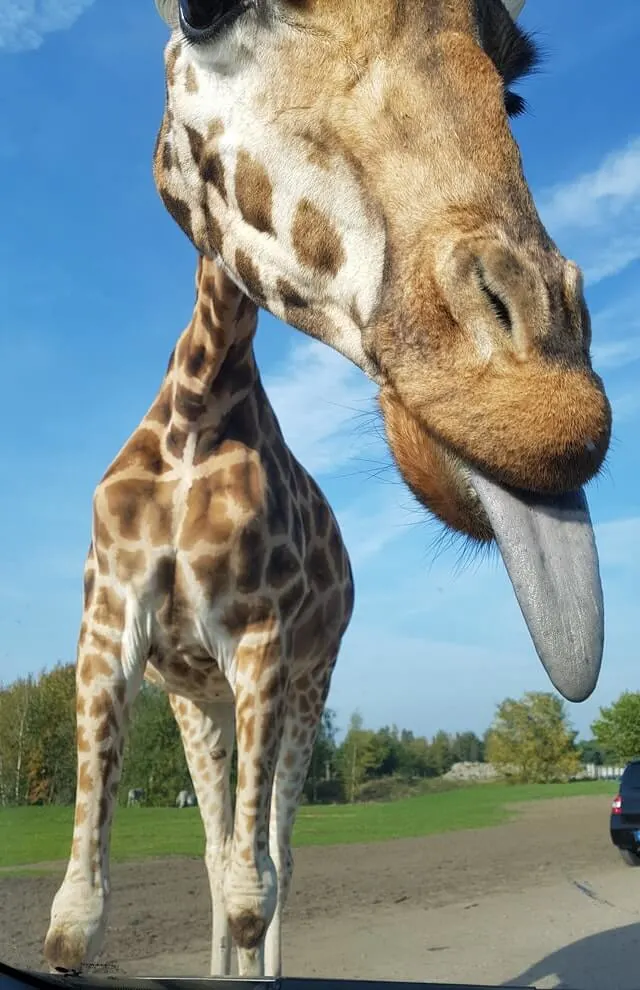 It's an African Safari – Texan style! The Natural Bridge Wildlife Ranch near San Antonio is home to over 700 animals from 40 different species including zebra, bison, ostrich and multiple types of antelope. Spend a couple of hours driving through the 450-acre site and have the opportunity to get closer to the animals than you ever thought possible from the safety of your vehicle! And once you're done, go on a walk-a-bout to Lemur Island or the Giraffe environment.
While you're there we also recommend visiting the Natural Bridges Caverns – another great place for keeping the kids entertained.

The DoSeum
View this post on Instagram
Also known as the San Antonio Museum for Kids, this three-story museum is perfect for learning and discovery through creative programs and interactive exhibits. It's known as one of America's best state of the art learning facilities and you won't want to miss visiting.
Some exhibits you'll be able to enjoy include the musical staircase, an interactive robot, a spy academy filled with challenges, water play areas, and a treehouse to play in. It's easy to see why it's one of the best places to visit in San Antonio with kids!
San Antonio Market Square (El Mercado)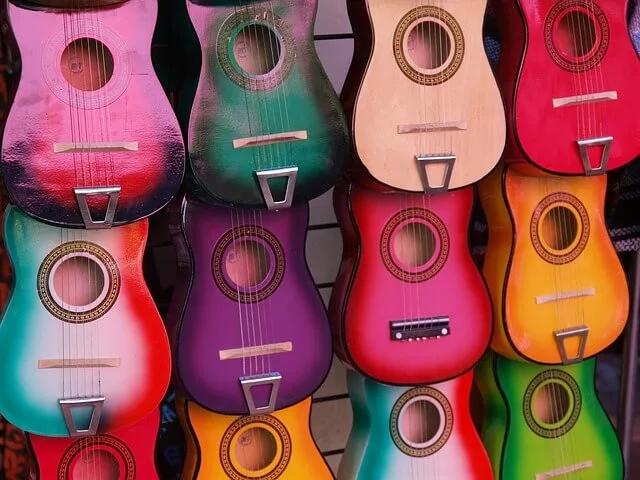 Head here for a taste of Mexico, and stroll through the square's three-block outdoor plaza lined with colorful shops and lively restaurants. Market Square is actually the biggest Mexican market in North America, and you can find everything in Mexican artistry from specialty stores selling leather belts and hand-embroidered dresses, to crafts, souvenirs, and delicious foods.
This historic market square provides an atmosphere like no other, and you can often find wonderful Hispanic festivals happening where you can listen to the sounds of mariachi music while enjoying authentic local food.

3 Day Trips from San Antonio Texas
Six Flags Fiesta Texas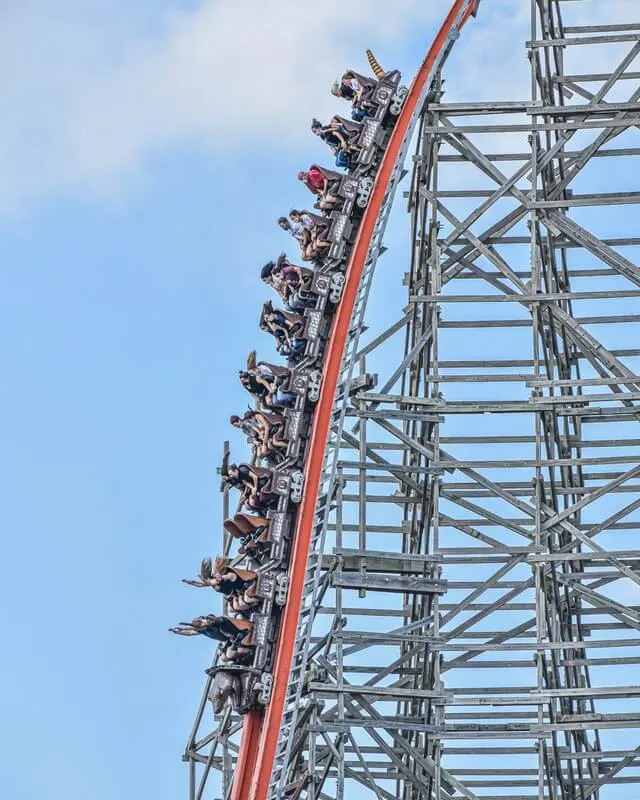 Adrenalin-junkies will love the roller coasters at Six Flags Fiesta – San Antonio's largest, most exciting theme park! Offering thrill rides, adrenalin rides, family rides, kids rides and water rides, there is something for everyone. Not to mention, live shows restaurants, merchandise stores and more.
Big Bend National Park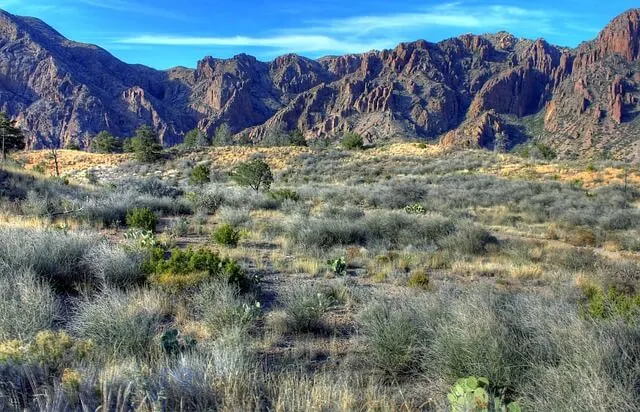 Lovers of the great outdoors will enjoy Big Bend National Park, a nice retreat from the hustle and bustle of San Antonio. There are plenty of popular hikes including Emory Peak and Window Trail, and beautiful scenery (if hiking is not your jam, you can take a scenic drive through the landscapes). Here is where you'll find some of the most photogenic scenes in Texas.

Longhorn Cavern State Park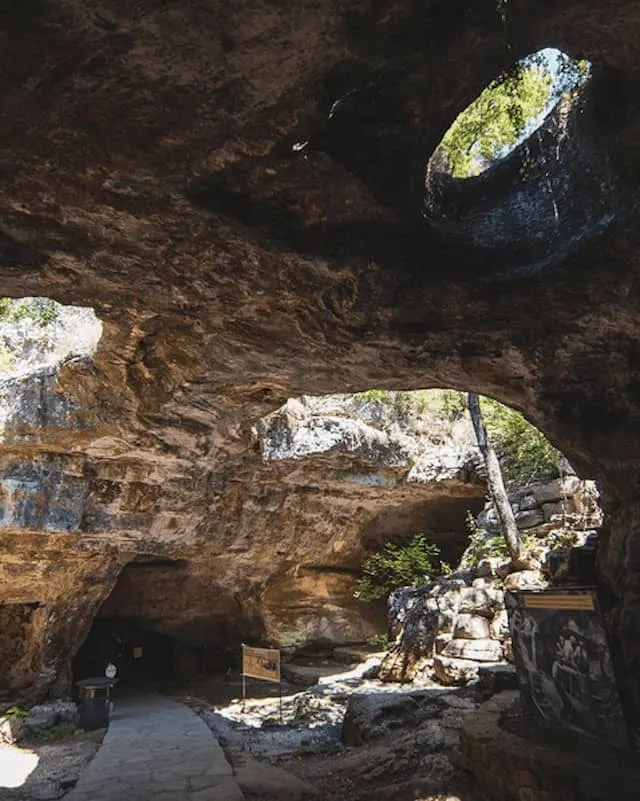 This park is the perfect day trip from San Antonio for lovers of geology and geography, with plenty of fascinating information shared throughout the park. They offer a photography tour of the caverns, a geology program, and a wild cave tour. It's perfect for families with young ones, but also solo travelers too!
Dallas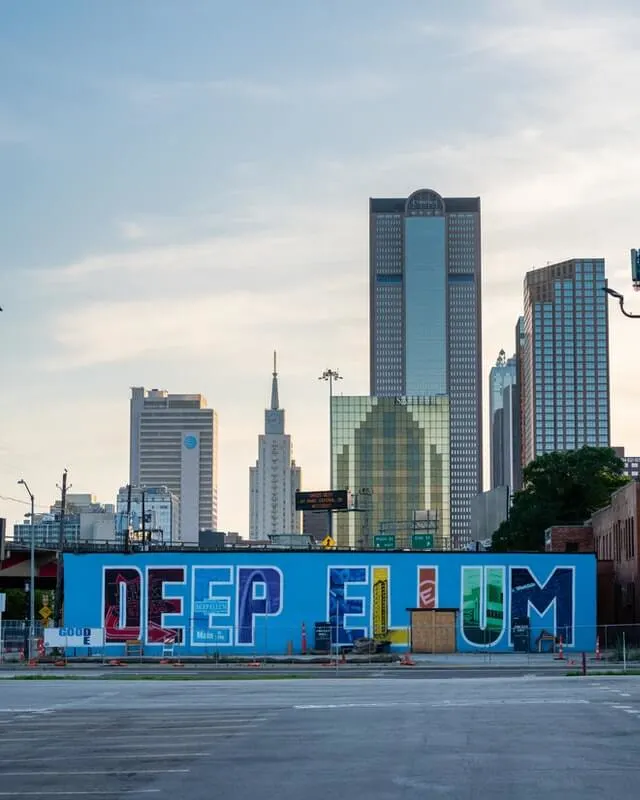 Most famously known as the city where JFK was assassinated, Dallas has a museum dedicated to the event. The city is great to take a day trip to explore – you can relax and unwind at the lake and Botanical Gardens in the heart of the city, and also visit the Dallas Museum of Art and the Crow Collection of Asian Art. Dallas is a versatile city with lots of things to explore, regardless of what you enjoy doing!
San Antonio is such a thriving, bustling city that you will feel like you could spend days on end there. While we're sure you'll have an amazing time during your trip, we have a feeling you'll already start planning your next trip there very soon to see what the city has to offer you!
We hope this guide to 16 Fun Things to do in San Antonio for First-Timers has been a huge help planning your trip, and if you know of anyone else that needs a little bit of inspiration or assistance in planning their San Antonio city break, please be sure to share on social media: Facebook, Flipboard, Twitter or grab one of the images from below for Pinterest. And remember – sharing is charing (and we thank you in advance!)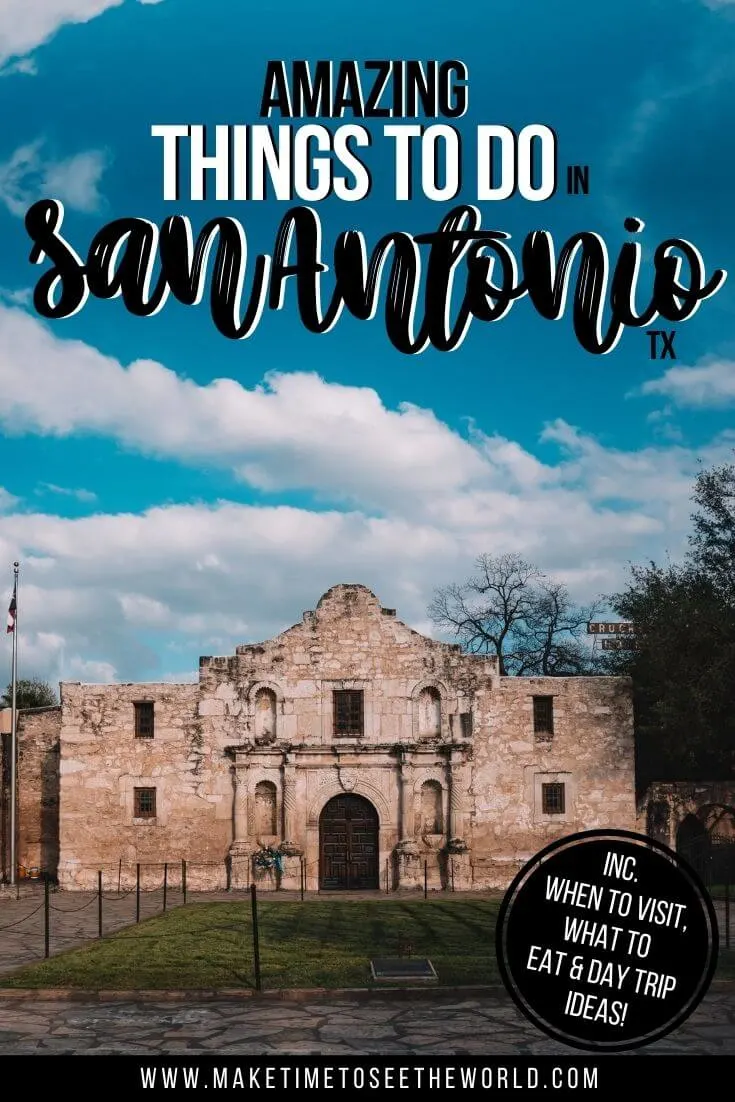 READY MORE USA TRAVEL INSPIRATION? YOU MIGHT BE INTERESTED IN THESE TRAVEL TIPS, TRAVEL ARTICLES, DESTINATION GUIDES, TRAVELER RESOURCES AND RELATED POSTS ABOUT OTHER AMAZING CITIES IN NORTH AMERICA:
Hi There! Thanks for reading our guide to the most 15+ FUN Things to do in San Antonio Texas (Perfect for First-Time Visitors) I just wanted to let you know that this post contains affiliate links, which means if you purchase something after clicking a link, I may get a small commission – which is at absolutely no cost to you. If you enjoyed this article and are going to be searching for some of the things I mention anyway, I would love it if you could click through from the links above & thank you in advance! Read my full Disclosure here.
And a huge Thank You for reading the MakeTimeToSeeTheWorld travel blog.