Often referred to as the "River City by the Sea" Jacksonville is where many young professionals and families live. This makes it a great and safe city for visitors, and it is also nearby to many entertainment venues, foodie havens, and outdoor recreation spots.
If it's your first time visiting the city, you can soak up the big energy downtown, explore the riverfront via water taxi, or take your pick out of 22 miles of white sand beaches. The options are endless.
Regardless of what you like to do while you're on vacation, Jacksonville will have something that's right for you. To help you plan out your itinerary to the bustling city that is Jacksonville, everything you'll need to know before you go is compiled into this Jacksonville Travel Guide: including how to get around, where (and what!) to eat, day trip ideas, and the best things to in Jacksonville FL!
Get started planning your next adventure to Jacksonville right here!

Disclaimer: Almost all posts on this site contain Affiliate links, and this one about the Best Things to do in Jacksonville FL (Perfect for first-time visitors) is no different. This means that if you click on any of the links in this post (and make a purchase) I may receive a small commission at absolutely no cost to you. Each post is carefully crafted to (hopefully!) answer all your questions and recommendations are made where we believe they will improve your trip and help with your planning. As such we thank you in advance should you decide to click & buy. Read my full Disclosure here.
GENERAL TRAVEL INFO FOR VISITORS TO THE USA
Visa: Travelers from countries that are members of the Visa Waiver Program (ESTA) do not require a visa when visiting the USA. However, it is recommended to check up-to-date visa entry requirements before your visit regardless of what country you are coming from to avoid issues and concerns on the date of your travel.
Currency: The official currency in Jacksonville is the U.S. dollar or American dollar ($, USD, US$).
You can withdraw currency from ATMs using your local bank card or a designated travel card. If you are visiting from another country, be sure to check any fees and charges from your bank prior to using it and carry a second source of payment/cash in case your primary card gets 'eaten' by an ATM.
Language: English is the primary and most widely spoken language in the USA (although not the official one at the Federal level!). There are 350 other languages spoken, the main ones being Spanish, Chinese, French, and Vietnamese.
WiFi/Internet Access: Depending on your length of stay, you can either purchase a local sim card (in advance or on arrival) – to swap out with the one in your own phone to avoid roaming charges. OR, grab a pay as you go portable Wifi Devices which means you can keep your sim active and connect wirelessly. Just remember to turn off data roaming so you don't incur any hefty charges.
Essential Jacksonville Travel Tips: What to Know Before you Go
Getting Around Jacksonville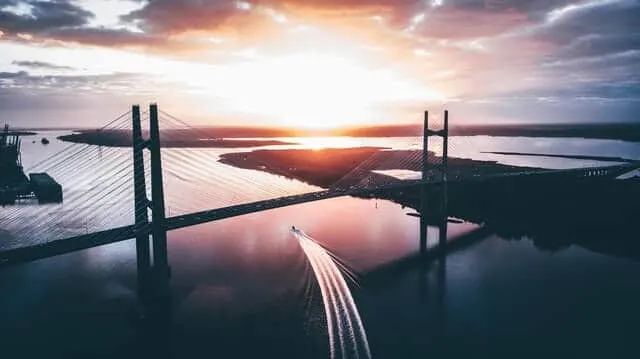 You can get around Jacksonville by various means of public transportation including trolleys, the Skyway, buses, and water taxis.
The St. Johns River Taxi provides transportation to points on both sides of the St. Johns River in the heart of downtown including TIAA Bank Field, a popular tourist destination. The bus is also quite convenient, with more than 30 JTA bus routes taking you throughout Jacksonville and to the surrounding beaches — make sure you check online for bus schedules and routes. The downtown area is also very pedestrian-friendly and bike-friendly, so if you're staying in that area, you can walk from place-to-place.
There is also the Beach Buggy App, which provides free rides around the beaches community on an environmentally-friendly, zero-emission electric cart. Rides are free, but you're encouraged to tip drivers where you see fit. Go Tuk'n also offers pay-to-ride shuttle services in the Downtown, Riverside, and Avondale neighborhoods — simply download the app onto your phone.
If you need to rent a car to drive to the outer areas of Jacksonville or take road trips, you can do so near the Jacksonville International Airport or throughout Jacksonville.
Lastly, taxis, Uber, and Lyft are available for ride-hailing to get you where you need to go.
Where to Eat in Jacksonville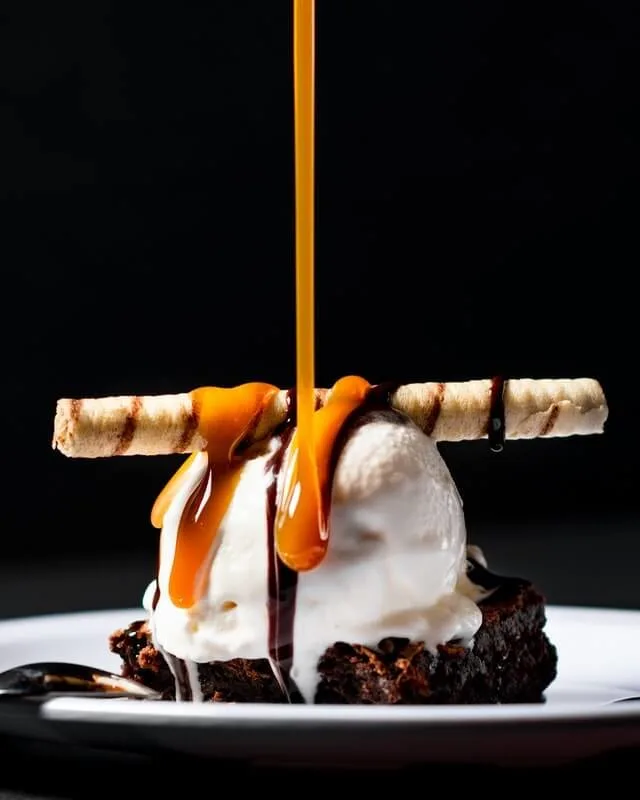 Jacksonville largely gets its culinary influences from fresh catches from the Atlantic Ocean, and the cooking style of the Deep South. But with such a huge population, there is also a large international influence from Spanish tapas to Asian fusion. There's just so much to try! Here are some of our favorites around Jacksonville:
Orsay– ask any local where to go and they'll say Orsay. They're known for serving local produce from sustainable farms and preserving traditional and regional cuisine. Try their homemade s'mores dessert.
Biscottis – this establishment is well known throughout Jacksonville for their amazing desserts. Their menu changes daily but their signature dish is their croissant bread pudding (don't miss a chance to try this).
Juliette's Bistro – located at the Omni Jacksonville Hotel, drop by on Sunday so you can order a $28 brunch which includes bottomless mimosas, seafood buffet, and a prime-rib carving station.
Black Sheep – a casual eatery serving classic locally-sourced Southern cuisine.
.
Where to Stay in Jacksonville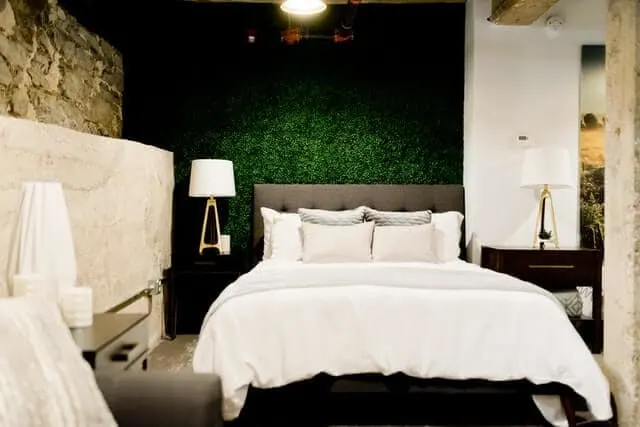 Jacksonville is Florida's most populous city and there is something for everyone — beautiful beaches, outdoor activities, and lively nightlife. The best place to stay really depends on what you like to do (spend time in the bustling city area or by the beach), but you'll definitely be able to find something within your budget. Here are some of our picks:
Luxury ($$$) – The Ritz-Carlton Amelia Island: for the ultimate pampering and world-class service, stay at the luxurious resort on Amelia Island, offering coastal and oceanfront views and award-winning dining.
Mid-Range ($$) – Omni Jacksonville Hotel: located in the heart of Downtown Jacksonville, the recently renovated hotel will place you right in the heart of the action.
Budget ($) – Aloft Hotel Jacksonville Tapestry Park: clean and convenient location hotel that is also pet-friendly and offers property-wide WiFi access.
10 Things to do in Jacksonville
Friendship Fountain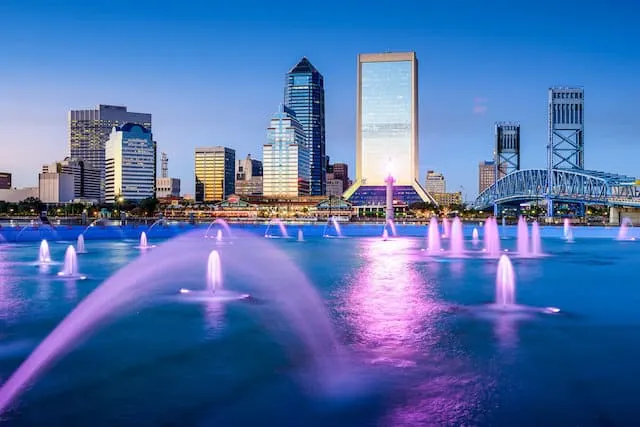 The Friendship Fountain is one of the most iconic destinations in Jacksonville, and when it was originally built in the 1960s, it was the world's biggest and tallest fountain at the time. The jet streams could reach heights of 100 feet in the air. On special occasions, colored lights are on display, and visitors to the Friendship Fountain can enjoy the view. It's really a great place to relax among the bustle of the city.
TIAA Bank Field

Visiting TIAA Bank Field is something you need to do at least once during your trip to Jacksonville. The home of the Jacksonville Jaguars, the TIAA Bank Field can seat more than 67,000 people. Countless games and concerts are held here, so just make sure you check the calendar before you visit and see what's on during your trip!
Adventure Landing Jacksonville Beach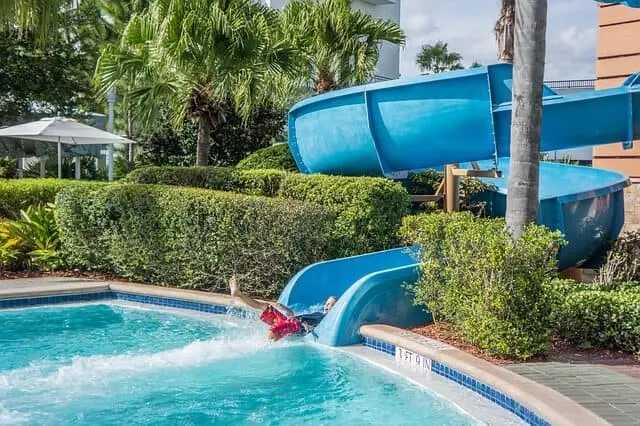 Enjoy a water park, arcades, mini-golf, go-karting, and laser tag all in one place at Adventure Landing Jacksonville Beach. It's the perfect summer activity, offering hours of fun. There's something for older kids and young ones, and even an alligator park where you can throw food to alligators! It's definitely a place you should check out for some mindless fun in Jacksonville.
Tree Hill Nature Centre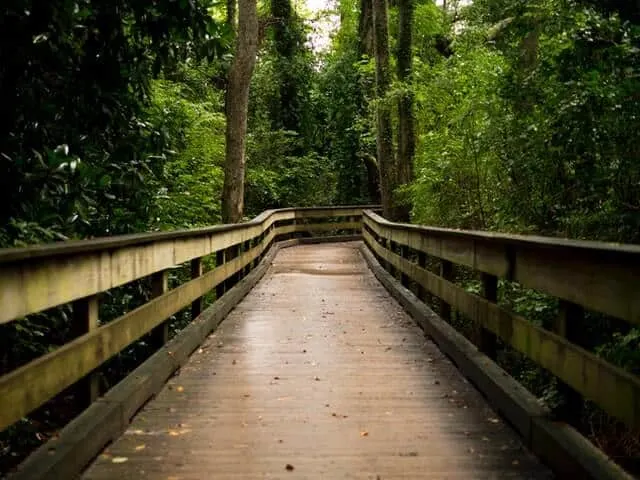 The Nature Centre is one of the more beautiful spots in Jacksonville and is a lovely wilderness reserve with loads of events for nature-lovers.
The biggest event that happens here is the annual Butterfly Festival, where more than 1,000 indigenous butterflies are released into the air – people flock from all over Florida to see this! There are also other on-site animals including lizards, snakes, possums, goats, chickens, frogs, owls, and even a tortoise colony.
Museum of Science and History (MOSH)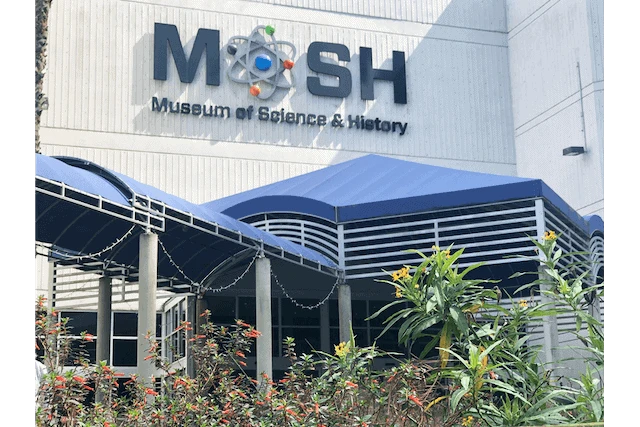 Even if you're not interested in typical museums, you may enjoy the MOSH, which offers everything from live animal events to planetarium shows. It's one of Jacksonville's most beloved attractions because there is something to do for both kids and adults — enjoy all the fun interactive exhibits and learn about a wide variety of subjects!
Cummer Museum of Art & Gardens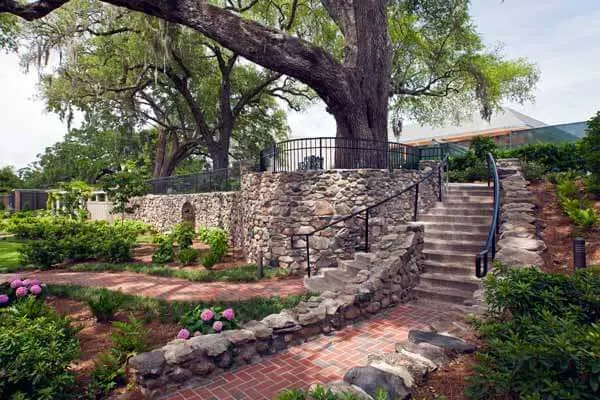 The Cummer Museum of Art & Gardens has a collection that dates all the back to 1200 BCE and houses a wide range of paintings, sculptures, texts, and artifacts from different periods. The grounds are just as much of an attraction as the art, with three gardens that overlook the river. Make sure you plan your visit well, as it is free to the public on the first Saturday of each month.
Riverside and Avondale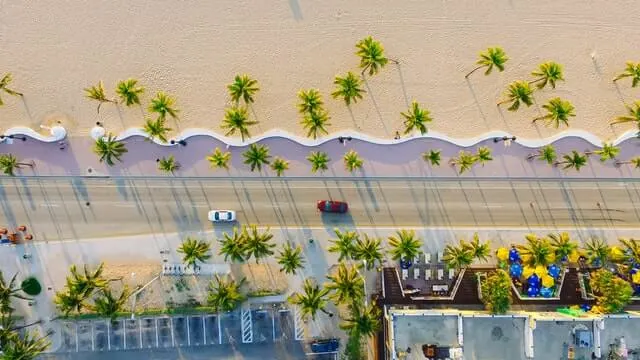 These are two of the most vibrant neighborhoods in Jacksonville, and so they're often considered one big neighborhood where you can take in the sights and sounds over several blocks. You'll definitely notice the grand and historic architecture that stretches along the riverfront, where you'll see million-dollar mansions and old plantation houses.
Spend the afternoon wandering along the streets where you'll see small shops and artisan cafes, and shop a range of books, antiques, and collectibles — you'll be sure to find a souvenir here.
Kathryn Abbey Hanna Park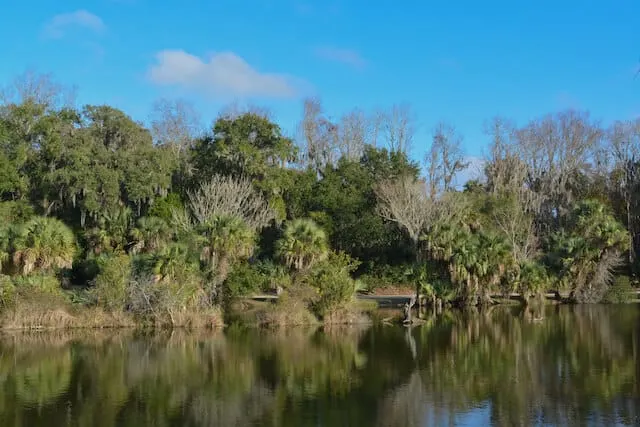 Known by locals as simply "Hanna Park", this is where you can go to enjoy outdoor activities such as fishing, kayaking, canoeing, and paddle boating. You'll have your pick of things to do, as there are also campgrounds and a number of nature trails winding throughout the park.
The amenities are great too, with grills, benches, volleyball courts, and more. There's even a water playground for kids to use during the warmer days! The park is a great escape from the city life that is Jacksonville.
Karpeles Manuscript Library Museum
There are 11 branches of this institution around the U.S. where the Karpeles gathered the largest collection of historic manuscripts, documents, and books in the world. In this library are works such as Darwin's Theory of Evolution, Einstein's Theory of Relativity, the Bill of Rights, The Marriage of Figaro by Mozart, and many more. These are shared and rotated around the ten branches which are all in monumental buildings.
Riverside Arts Market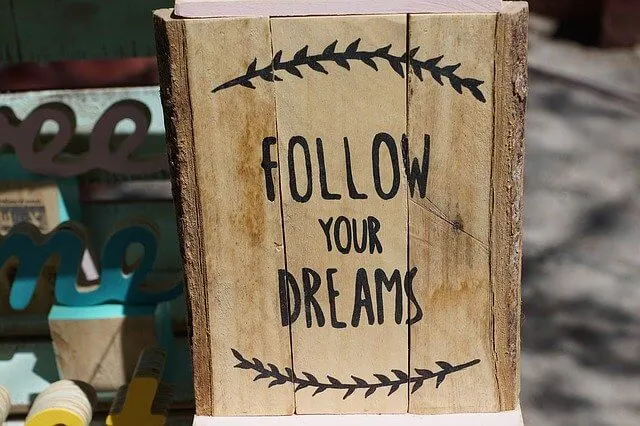 A weekly market is held every Saturday at the Fuller Warren Bridge located at the Northbank Riverwalk, where you can shop from a variety of food stalls.
Support local businesses and shop from a range of produce, cheeses, baked goods, coffee, flowers, arts and crafts, and more! There are also yoga and dance performances, live music, and speakers at the Artists' Square, and of course, food trucks.
3 Day Trips from Jacksonville
Blue Springs State Park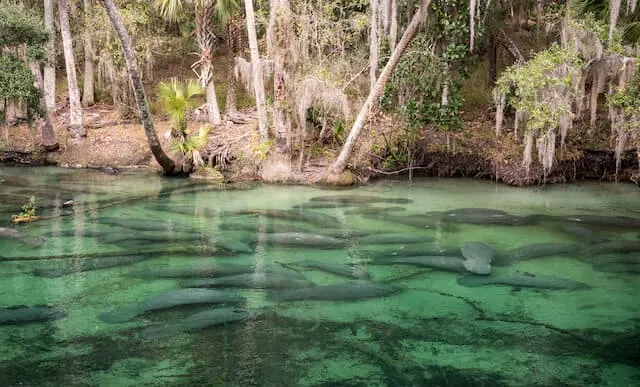 Located in one of the most popular stretches of the St John's River, the waters of Blue Springs State Park are 2600-acres of pristine scenery. It's only two hours from the busy city life of Jacksonville, and the springs are also home to West Indian manatees that are visible during manatee season.
You'll definitely see many people here during the summer months to enjoy the waters, usually swimming or kayaking.
Ichetucknee Springs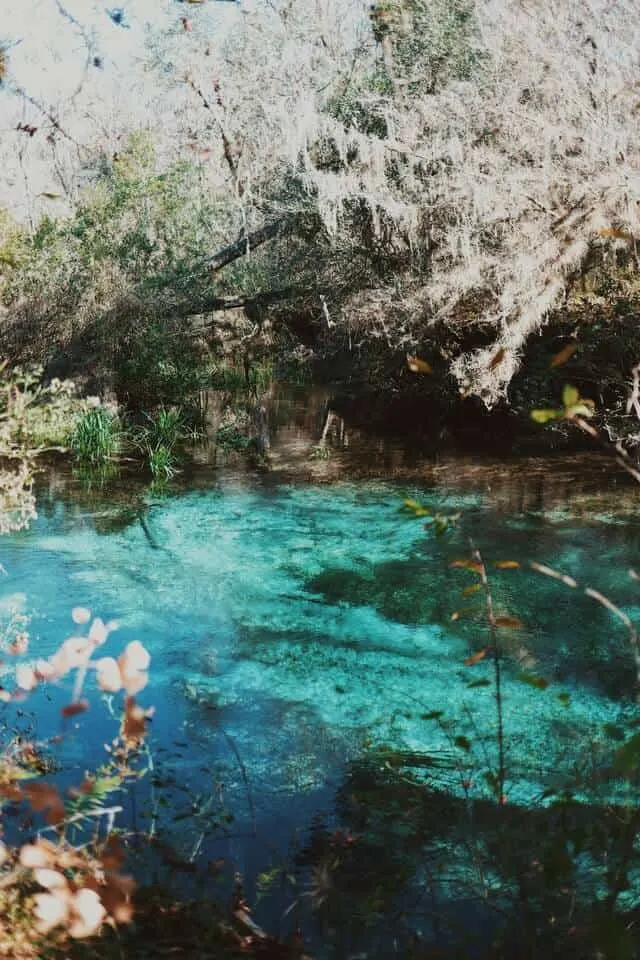 Also only a couple of hours away from Jacksonville, Ichetucknee Springs is one of Florida's most popular natural attractions. Many people come here during the summer to enjoy the crystal-clear waters — a popular pastime is tubing down the river (you'll find many stores nearby selling tubes).
St Augustine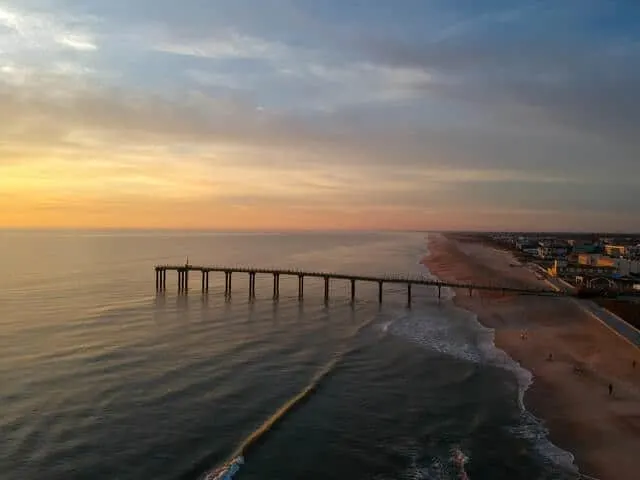 Those who have an interest in history will enjoy checking out St Augustine, the oldest city in the United States. The beautiful architecture in the town is very European in style, and you can spend the entire day wandering the cobblestone streets. Climb to the top of the St Augustine Lighthouse to see the historic city from up high.
Jacksonville is such a huge city with so much to explore that you may not even be able to cover everything in one trip. If that's the case, you'll definitely be planning your next trip immediately after you return to see even more of what the city has to offer!
We hope this guide to 10 Best Things to do in Jacksonville for First-Timers has been a huge help planning your trip, and if you know of anyone else that needs a little bit of inspiration or assistance in planning their Jacksonville city getaway, please be sure to share on social media: Facebook, Flipboard, Twitter or grab one of the images from below for Pinterest. And remember – sharing is caring (and we thank you in advance!)
If you liked this article, take a peek at our web story for a quick summary:
READY MORE USA TRAVEL INSPIRATION? YOU MIGHT BE INTERESTED IN THESE TRAVEL TIPS, TRAVEL ARTICLES, DESTINATION GUIDES, TRAVELER RESOURCES AND RELATED POSTS ABOUT OTHER AMAZING CITIES IN NORTH AMERICA:

Hi There! Thanks for reading our guide to the Best Things to do in Jacksonville FL (Perfect for First Time Visitors)! I just wanted to let you know that this post contains affiliate links, which means if you purchase something after clicking a link, I may get a small commission – which is at absolutely no cost to you. If you enjoyed this article and are going to be searching for some of the things I mention anyway, I would love it if you could click through from the links above & thank you in advance! Read my full Disclosure here.
And a huge Thank You for reading the MakeTimeToSeeTheWorld travel blog.