The sunny city located on the southeastern coastline of Florida is a popular vacation destination for a reason. Looking over the beautiful waters of the Atlantic Ocean, it's a favorite year-round for visitors, offering incredible beaches and vibrant nightlife scene among the top things to do in Fort Lauderdale. And of course, the retail options don't hurt too if you're a lover of shopping.
No matter what kind of experience you are looking for, you'll be able to find something to your liking in Fort Lauderdale! To help plan out your itinerary to this beachside city, everything you need to know before heading that direction is compiled into this Fort Lauderdale Travel Guide featuring how to get around, where (and what) to eat, day trip ideas, and the best things to do while you're in town! Get started planning your next adventure to Fort Lauderdale right here!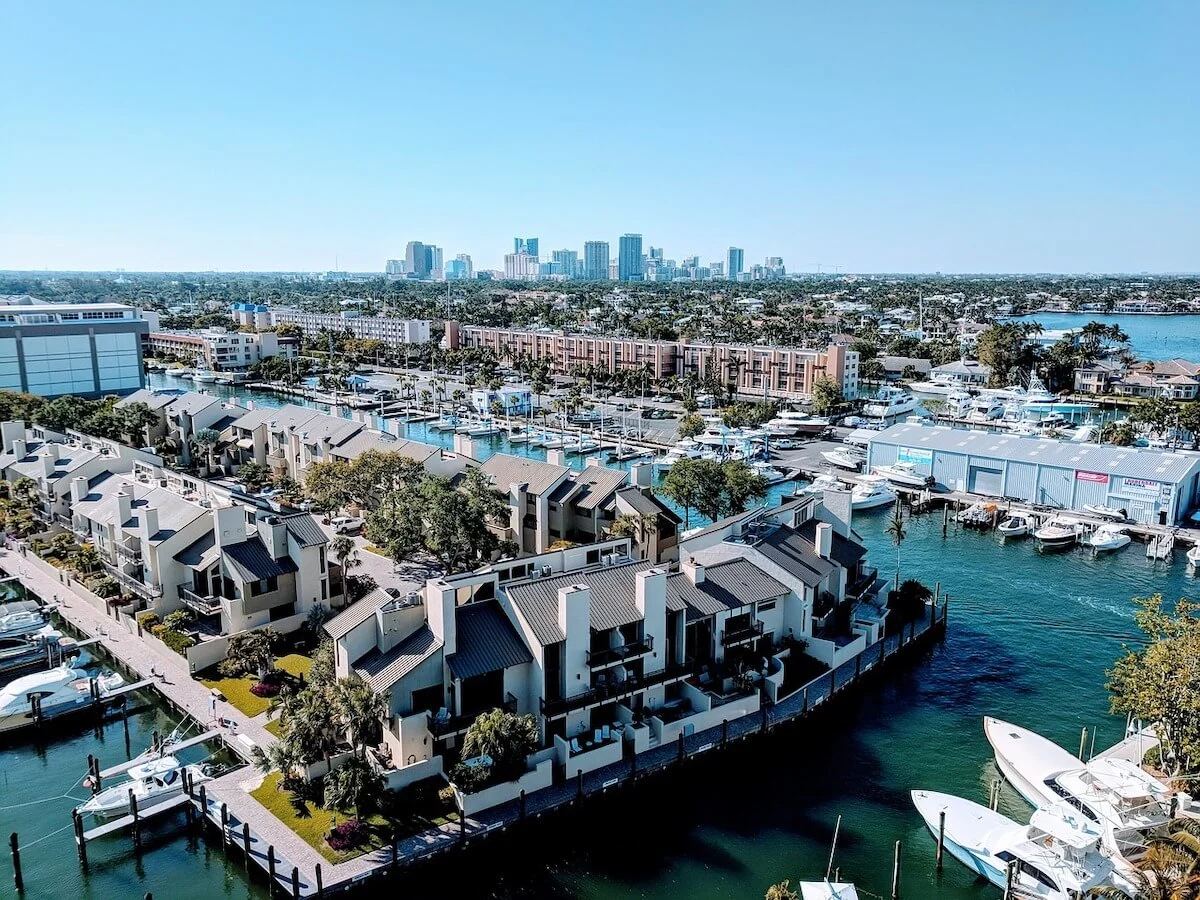 Disclaimer: Almost all posts on this site contain Affiliate links, and this one about The Best Things to do in Fort Lauderdale (Perfect for First-Time Visitors) is no different. This means that if you click on any of the links in this post (and make a purchase) I may receive a small commission at absolutely no cost to you. Each post is carefully crafted to (hopefully!) answer all your questions and recommendations are made where we believe they will improve your trip and help with your planning. As such we thank you in advance should you decide to click & buy. Read my full Disclosure here.
GENERAL TRAVEL INFO FOR VISITORS TO THE USA
Visa: Travelers from countries that are members of the Visa Waiver Program (ESTA) do not require a visa when visiting the USA. However, it is recommended to check up-to-date visa entry requirements before your visit regardless of what country you are coming from to avoid issues and concerns on the date of your travel.
Currency: The official currency in Fort Lauderdale is the U.S. dollar or American dollar ($, USD, US$).
You can withdraw currency from ATMs using your local bank card or a designated travel card. If you are visiting from another country, be sure to check any fees and charges from your bank prior to using it and carry a second source of payment/cash in case your primary card gets 'eaten' by an ATM.
Language: English is the primary and most widely spoken language in the USA (although not the official one at the Federal level!). There are 350 other languages spoken, the main ones being Spanish, Chinese, French, and Vietnamese.
WiFi/Internet Access: Depending on your length of stay, you can either purchase a local sim card (in advance or on arrival) – to swap out with the one in your own phone to avoid roaming charges. OR, grab a pay as you go portable Wifi Devices which means you can keep your sim active and connect wirelessly. Just remember to turn off data roaming so you don't incur any hefty charges.
Essential Fort Lauderdale Travel Tips: What to Know Before you Go
Getting Around Fort Lauderdale

The best way to get around Fort Lauderdale is by car — there is such an extensive network of waterways that it can be confusing by any other mode of transport. Most major car rental companies can be found at the airport, or in the downtown district (and we recommend that you pre-book so you know what vehicle you want and exactly how much it is going to cost). This way, you'll have a car to explore the city and it's surroundings with freedom and ease. The majority of the city is on a standard north-south grid.
A unique way to get around and sightsee is through Fort Lauderdale's waterways, where a fleet of water taxis travel along the Intracoastal and downtown's New River, stopping at 14 points of interest along the way. You can hop on and off the boats all day for a fixed price.
Fort Lauderdale's Sun Trolley service offers routes with stops downtown and along the beach, as well as on Las Olas Boulevard — they are free except for the Beach Link and Las Olas Link routes. Check online for fare prices and schedules.
Lastly, taxis, Uber, and Lyft can be hailed at your convenience to get you where you need to go.
Where to Eat in Fort Lauderdale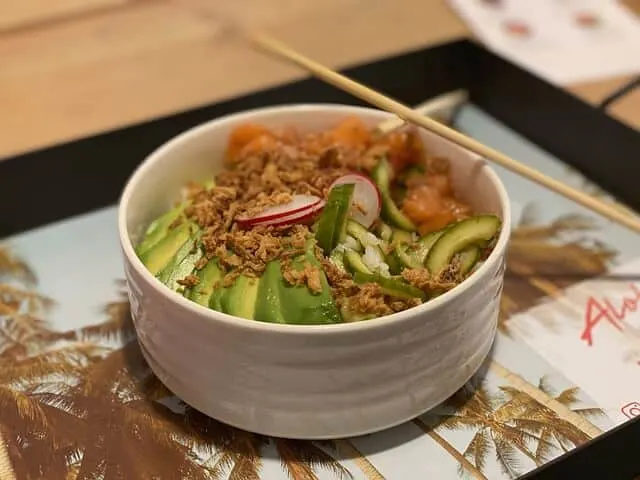 It's no surprise that the best restaurants in Fort Lauderdale cater towards the fit, beach-loving visitors that come into town — many of the eateries focus on farm-to-table, organic, and sustainable practices. However, you'll also be sure to find the traditional Latin American restaurants that the south of Florida is known for. Here are some of our favorites:
Louie Bosse — make sure you make a reservation on weekends when the wait can be as long as two hours. Located on the iconic Las Olas Boulevard, you'll never see this spot without a crowd out front.
El Camino — for affordable, authentic Mexican eats, head to El Camino. Tacos are only $2 each on Tuesdays.
Poke House — surf posters and Hawaiian music set the backdrop at this eatery specializing in poke bowls, the perfect spot for enjoying a light meal before or after your trip to the beach.
Colada Cuban Cafe — this eatery offers a fresh take on Cuban classics, like the Cuban Philly. You can even come here for bottomless mimosas and authentic Cuban coffee at brunch.
Where to Stay in Fort Lauderdale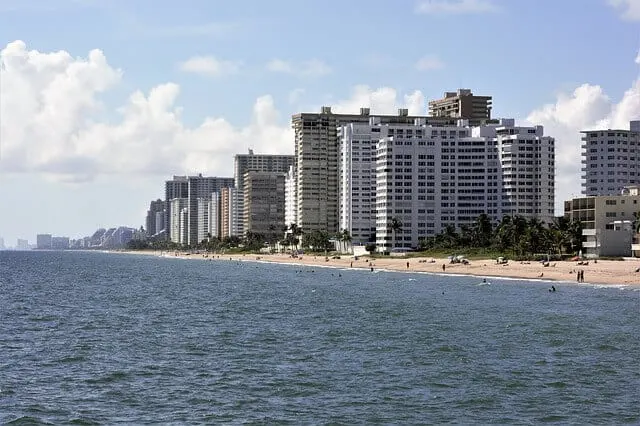 If it's your first visit to Fort Lauderdale Florida, chances are you'll be wanting to stay near the beach. While you may think it's difficult to find accommodation in your price range that is also clean and comfortable, there are actually plenty of options available. Here are some of our picks of the beach hotels and those hotels just set back from the coast:
Luxury ($$$) — Conrad Fort Lauderdale Beach: a luxurious beachfront retreat offering a stylish outdoor pool with private cabanas, a full-service ocean-inspired spa, and other amenities.
Mid-Range ($$) — Deco Boutique Hotel: a hidden and comfortable boutique hotel in a convenient location, making it the perfect stay for couples.
Budget ($) — La Casa: just 5 minutes walk from Fort Lauderdale Beach, this is more like a guesthouse than a hotel, offering lush grounds and swimming pool.
Top 10 Things to do in Fort Lauderdale
Las Olas Boulevard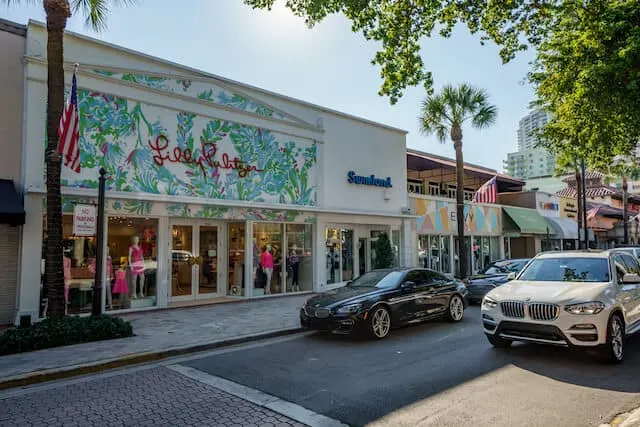 One of the best and most popular things to do in Fort Lauderdale is to visit Las Olas Blvd, where you'll find everything you could want as a tourist. Lined with shops, restaurants, and even museums, you can spend the entire day wandering around the boulevard or visit Las Olas beach at the end.
Its Mediterranean design has helped cement it as an absolute must-visit attraction in Fort Lauderdale.
Sawgrass Mills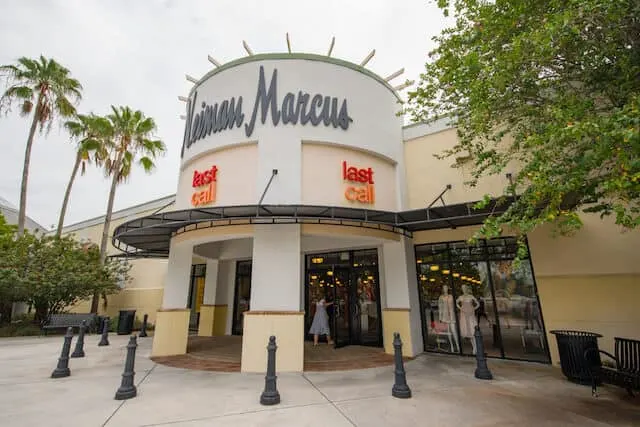 If you're looking for your retail fix, more than 350 designer outlets, specialty shops, and restaurants are waiting for you Sawgrass Mills. You'll definitely need at least half a day here to explore the shops at your own pace.
Riverwalk Arts and Entertainment District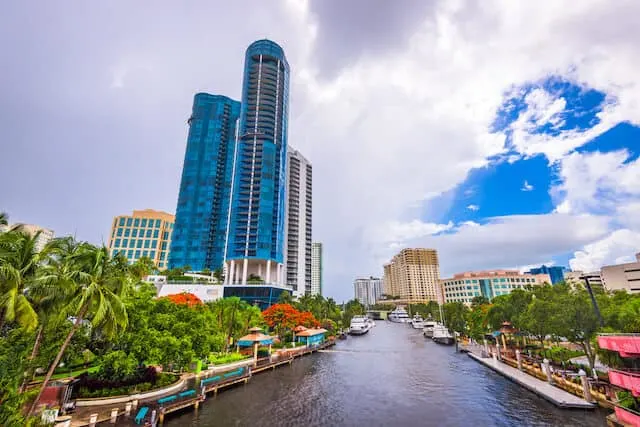 Located along the New River, head over to the Riverwalk Fort Lauderdale for exciting entertainment including world-class concerts, events, and dining options. The 22-block district includes the popular Las Olas Boulevard and is where you'll find loads of major attractions. It's a great spot to take a stroll and explore on a nice evening after dinner.
Bonnet House Museum and Gardens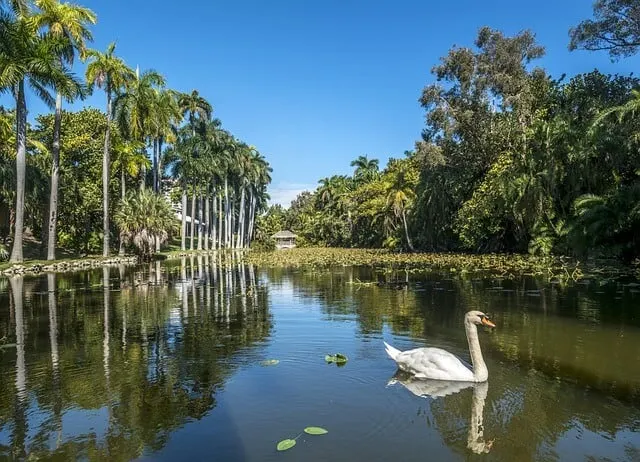 Set on 35 acres is the Bonnet House, a century-old home that is tucked away from the more populated parts of Fort Lauderdale beach. Here you'll find a variety of ecosystems like dunes, mangroves, and maritime forests, as well as wildlife like birds, manatees, and even monkeys. The Caribbean-style architecture pays homage to the art and personal treasures that belonged to the initial owners back in 1920.
Flamingo Gardens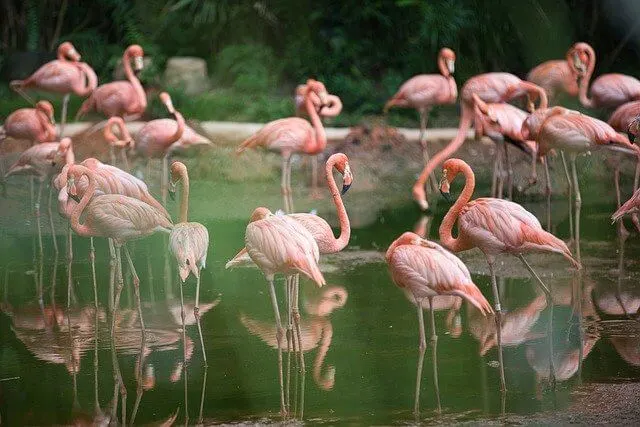 The Flamingo Gardens are a wildlife sanctuary for yes, flamingoes. But you'll also see other creatures like black bears, alligators, and more. There is also a botanical garden that is home to a number of species of butterflies and hummingbirds. Pre-book your entry ticket and skip the queue!
Museum of Discovery and Science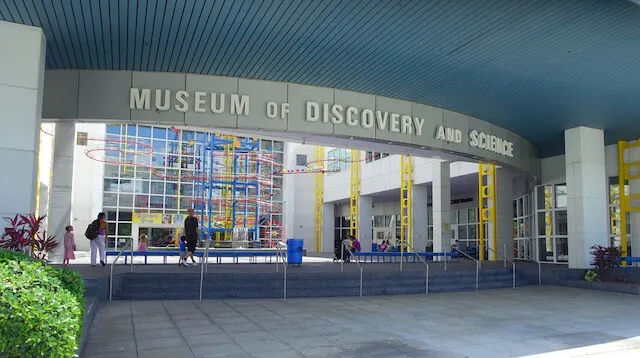 The Museum of Discovery and Science maybe one of the best museums in Florida, where you can come to learn about science in a fun and interactive way. Make sure you visit the EcoDiscovery Center and hop on a Florida Everglades Airboat Adventure for some interactive learning and wildlife encounters! (Which is also one of the best activities in Fort Lauderdale)
Fort Lauderdale Antique Car Museum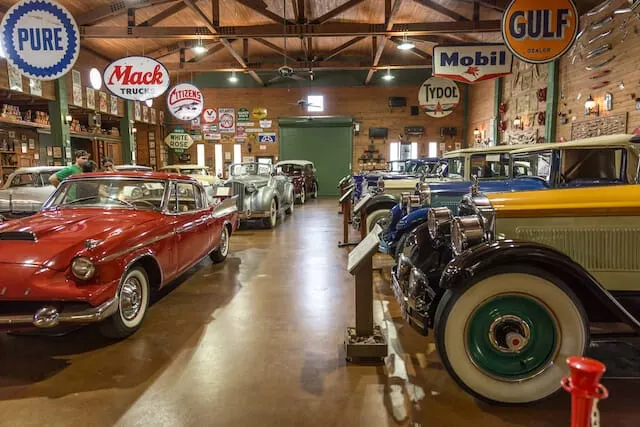 Car-lovers will be interested to view the historic automobiles on display at Fort Lauderdale Antique Car Museum — it's easy to see why so many people have an adoration for cars. You can view all of the Packards, many dating back to World War II, and even explore the gallery about President Franklin Roosevelt. Other items on display include vintage gas station signs and hood ornaments. The museum is only open on weekdays.
Historic Stranahan House Museum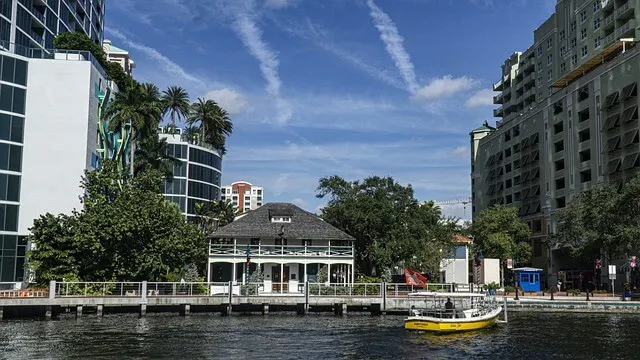 The Stranahan House Museum is the oldest surviving structure in the entire Broward County, dating back to 1901. The house was initially a trading post before becoming the home of Frank and Ivy Stranahan and has been restored for future generations to enjoy. Head to the museum to take a tour of the house and learn about its cultural and historical significance.
Fort Lauderdale Beach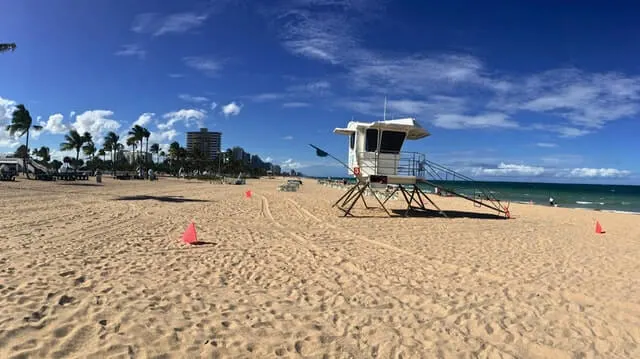 You can't visit Ft Lauderdale and not pay a visit to any of the beaches — after all, there are 23 miles of coastline to enjoy. The beaches are known for their white sand and clear waters and opportunity for water sports including swimming, water skiing, and surfing. Or, if you're more of a shore-dweller, you can lie on the beach and take in the views without getting wet.
Young At Art Museum
The Young At Art Museum displays how creativity influences young minds and was named the "Best Children's Art Museum in the Nation" by Child Magazine. With plenty of interactive exhibits, it's a great place for visitors of all ages to explore their creativity.
And while the museum was evicted from its main site in January 2021 after ongoing discussions with the county failed in late 202o, they do have a satellite gallery at Westfield Broward and it is still considered one of the best museums in Fort Lauderdale. (Others include the Naval Air Station Fort Lauderdale Museum and NSU Art Museum)
Jungle Queen Sightseeing Cruise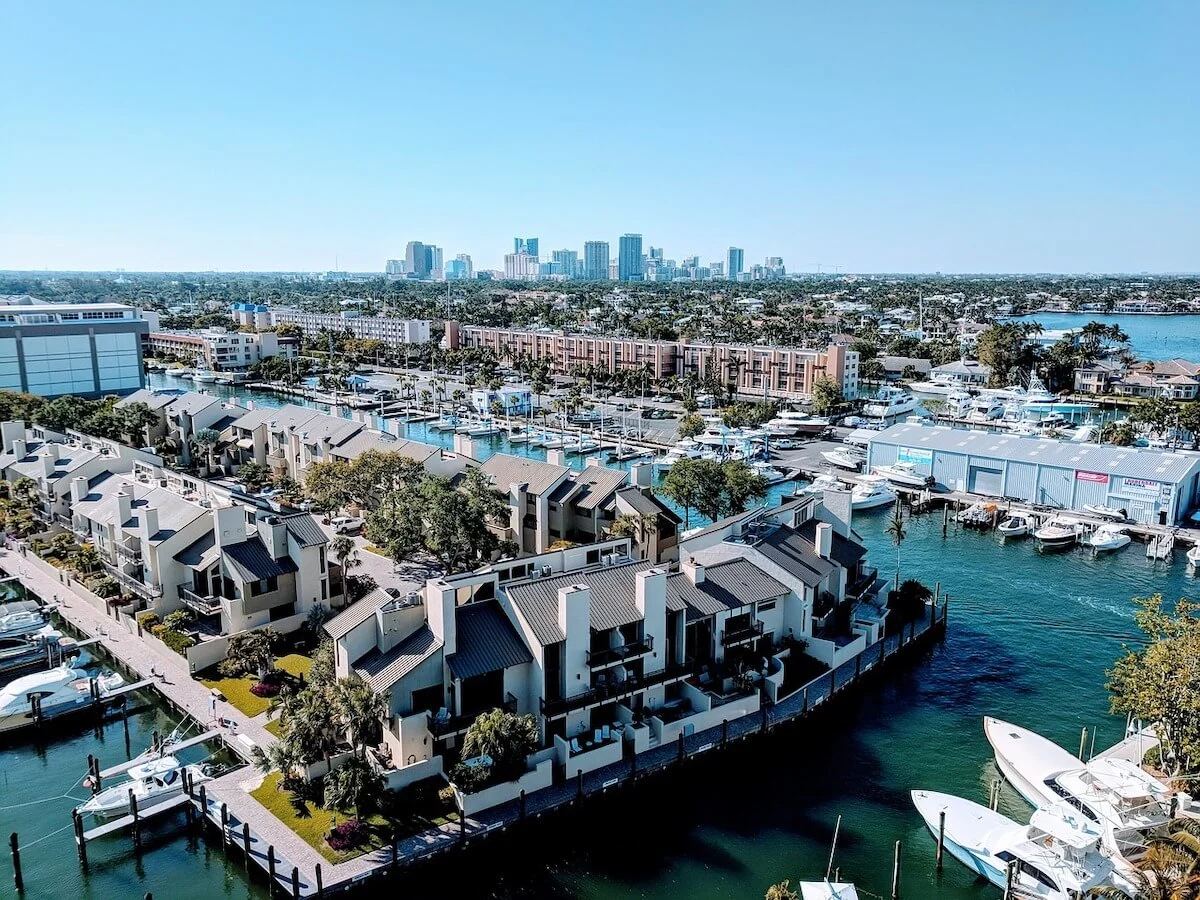 You can't say you've explored Ft Lauderdale if you haven't hopped on a day cruise (or a sunset cruise, or an airboat ride in the Everglades National Park!) around the intracoastal waterways – and the Jungle Queen Riverboat Sightseeing cruise is a one of the top Fort Lauderdale attractions and has been described as a perfect way to start your Florida vacation!
For those who are not a fan of the water, another unique way to see Ft Lauderdale is to join in a 5 or 10 mile Segway tour. Its fun for all the family!
Go Deep Sea Fishing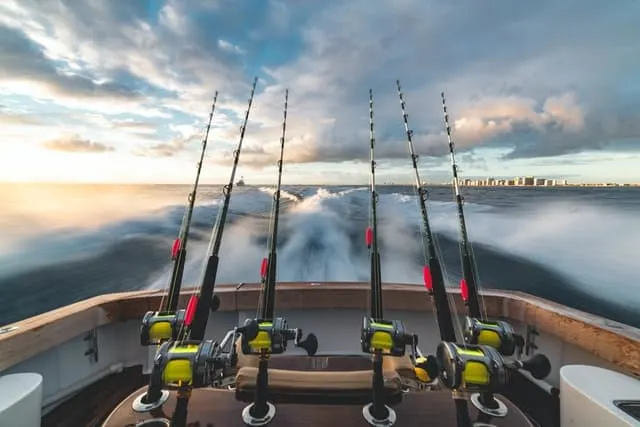 Spend 4 hours drift fishing aboard the Catch My Drift off the coast of Fort Lauderdale and fish for snappers, grouper, mahi mahi and more. Just 1 mile off the coast, you will experience deep waters, the Gulfstream current, and stunning coastal views.
3 Day Trips from Fort Lauderdale
Miami

The center of Miami is actually just a short 30-minute drive from Fort Lauderdale, and it's worth taking a trip for anyone staying in the region. You can spend the entire day exploring each neighborhood in Miami, and then, at night head over to experience the vibrant nightlife. You can even check out Little Havana for a colorful taste of Cuban life that has a huge influence on the city.
Biscayne Bay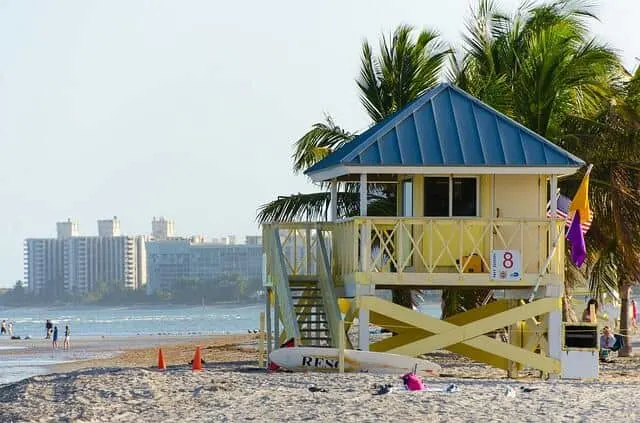 Located just south of Miami is Biscayne Bay, which is a large area of water that forms a harbor where on the northern side cruise ships dock, and on the southern side is a beautiful protected national park, making it perfect for snorkeling and diving. Here you'll find clear waters and barrier reefs where many companies also run glass-bottom boat tours into the marine reserves.
Big Cypress National Reserve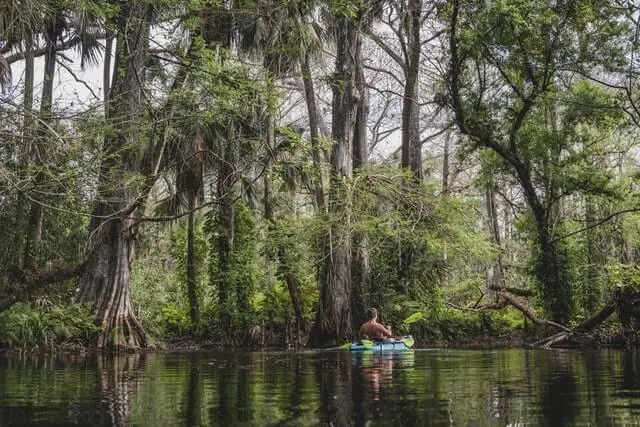 Located southwest of Fort Lauderdale is Big Cypress National Preserve, a big area of swampy wetland where you'll find loads of wildlife. You can head to the visitor center to learn about the area and the Seminole Indian Tribe who still call the land home. Explore the boardwalks and rent kayaks to take through the mangroves, where you may even spot alligators and other animals that live there.
Fort Lauderdale is such a beautiful and relaxing beachside city that you'll find it hard to cover everything in one trip! While you will have a great time no matter how much time you are able to spend there, make a plan to come back to see even more of what this stunning city has to offer you!
We hope this guide to 10 Best Things to do in Fort Lauderdale for First-Timers has been a huge help planning your trip, and if you know of anyone else that needs a little bit of inspiration or assistance in planning their Fort Lauderdale getaway, please be sure to share on social media: Facebook, Flipboard, Twitter or grab one of the images from below for Pinterest. And remember – sharing is charing (and we thank you in advance!)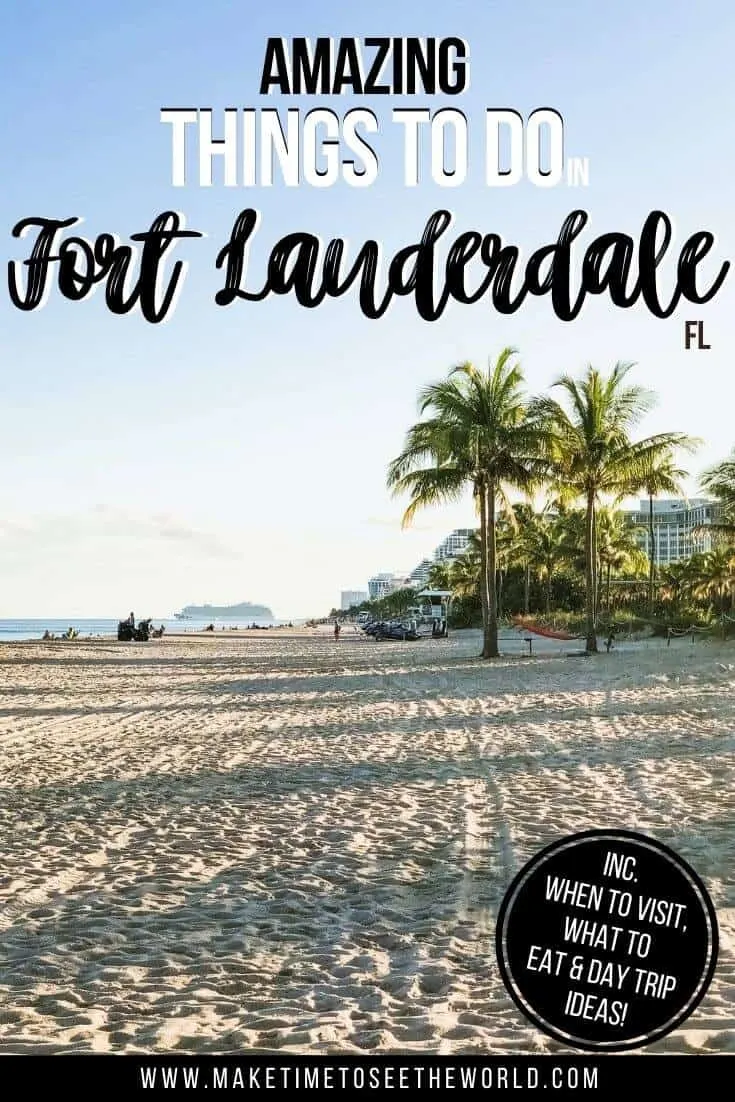 READY MORE USA TRAVEL INSPIRATION? YOU MIGHT BE INTERESTED IN THESE TRAVEL TIPS, TRAVEL ARTICLES, DESTINATION GUIDES, TRAVELER RESOURCES AND RELATED POSTS ABOUT OTHER AMAZING CITIES IN NORTH AMERICA:

Hi There! Thanks for reading our guide to the Top Things to do in Fort Lauderdale FL (Perfect for first time visitors!) I just wanted to let you know that this post contains affiliate links, which means if you purchase something after clicking a link, I may get a small commission – which is at absolutely no cost to you. If you enjoyed this article and are going to be searching for some of the things I mention anyway, I would love it if you could click through from the links above & thank you in advance! Read my full Disclosure here.
And a huge Thank You for reading the MakeTimeToSeeTheWorld travel blog.