Settled in 1825, Miami is the southernmost city in the contiguous United States and the second most populated in the state of Florida. It is known as the 'Magic City' because it's massive and seemingly overnight growth, and has a reputation around the world for its beautiful beaches, stunning ocean views, incredible nightlife, and a culture that differs from everywhere else in the country.
This is a large part of the reason that the best areas to stay in Miami have become a playground for the rich and famous. Countless celebrities flock here on both a permanent and part-time basis, to make the most of the exclusive destinations in a luxurious tropical paradise.
It is also a major contributing factor to why Miami is the second most visited city in America, behind only New York City, with around 80 million tourists making the trip each year.
Unfortunately, this reputation has led to prices in many parts of the city skyrocketing, with everything from food and drink to accommodation and tourist attractions costing significantly more than they do elsewhere.
That's why, in today's article, I am going to give you our 15 top tips to visit Miami on a budget, which should help make your dream holiday just that little bit more affordable – especially if you are backpacking Miami. (Psst. if this is your first visit to Maimi, take a peek at our top things to do in Miami – perfect for first-time visitors)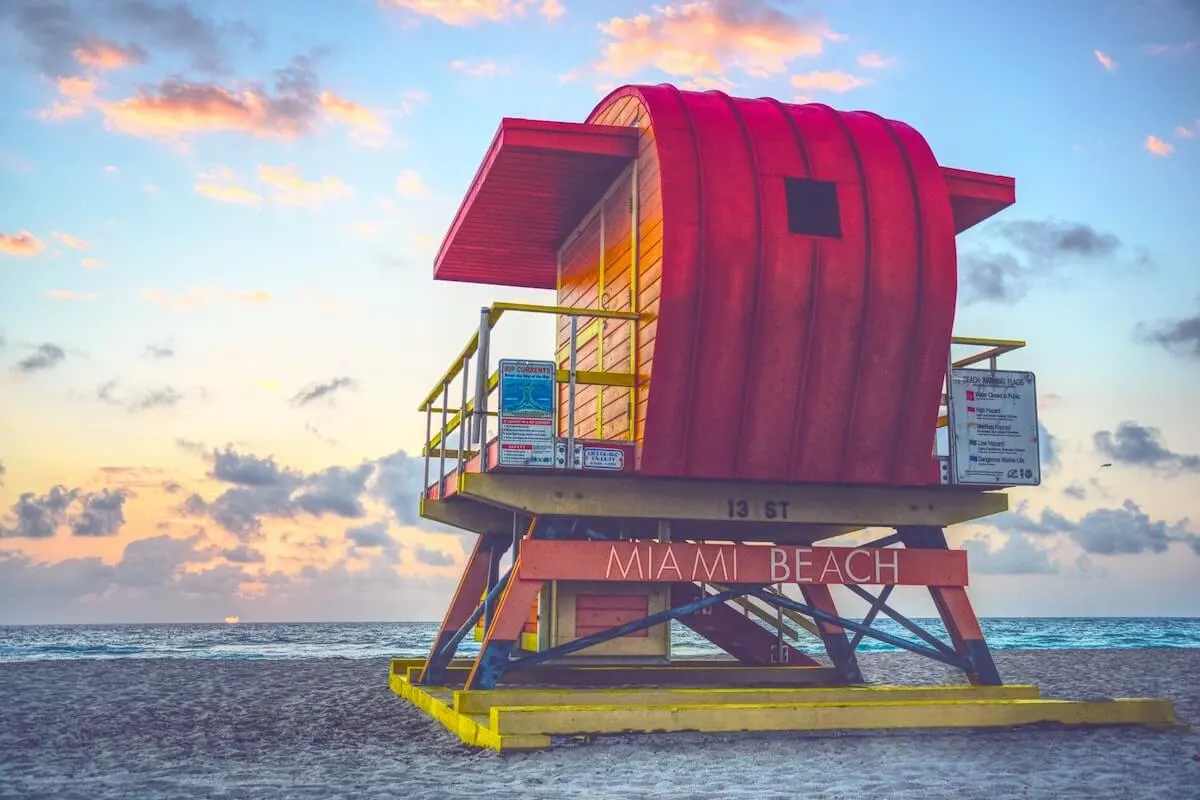 Disclaimer: Almost all posts on this site contain affiliate links, and this one about 15+ Top Miami Travel Tips for Visiting Maimi on a Budget is no different. This means that if you click on any of the links in this post (and make a purchase) I may receive a small commission at absolutely no cost to you. Each post is carefully crafted to (hopefully!) answer all your questions and recommendations are made where we believe they will improve your trip and help with your planning. As such we thank you in advance should you decide to click & buy. Read my full Disclosure here.

GENERAL TRAVEL INFO FOR VISITORS TO THE USA
Visa: Travelers from countries that are members of the Visa Waiver Program (ESTA) do not require a visa when visiting the USA. However, it is recommended to check up-to-date visa entry requirements before your visit regardless of what country you are coming from to avoid issues and concerns on the date of your travel.
Currency: The official currency in Miami Florida is the U.S. dollar or American dollar ($, USD, US$).
You can withdraw currency from ATMs using your local bank card or a designated travel card. If you are visiting from another country, be sure to check any fees and charges from your bank prior to using it and carry a second source of payment/cash in case your primary card gets 'eaten' by an ATM.
Language: English is the primary and most widely spoken language in the USA (although not the official one at the Federal level!) There are 350 other languages spoken, the main ones being Spanish, Chinese, French, and Vietnamese.
WiFi/Internet Access: Depending on your length of stay, you can either purchase a local sim card (in advance or on arrival) – to swap out with the one in your own phone to avoid roaming charges. OR, grab a pay as you go portable Wifi Devices which means you can keep your sim active and connect wirelessly. Just remember to turn off data roaming so you don't incur any hefty charges.
Our No.1 Tip for Visiting Miami on a Budget: Avoid Miami Beach & South Beach!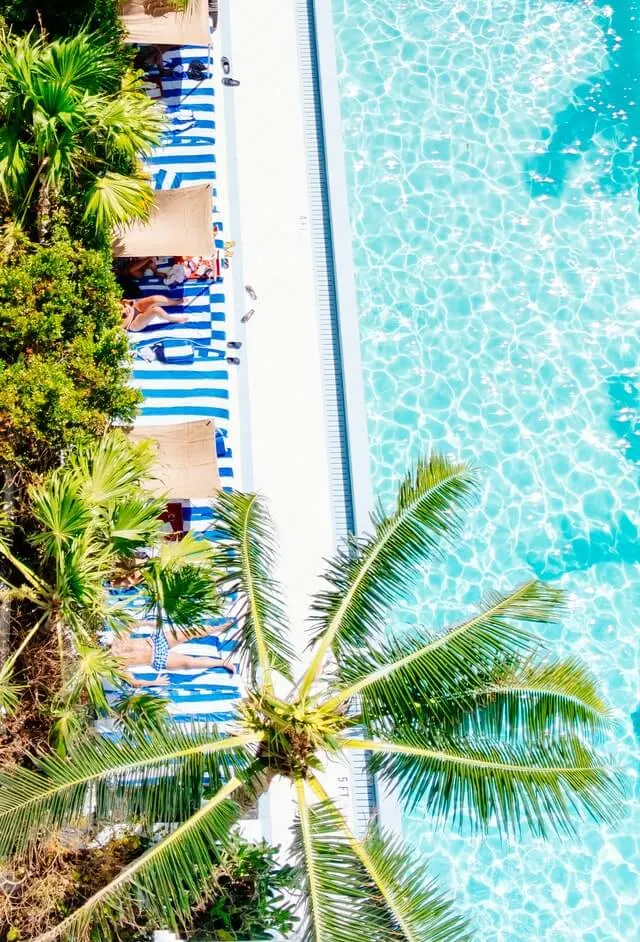 Most visitors to the city will have heard of both Miami Beach and South Beach and will probably have fond opinions of them. I'm sure we have all seen countless movies and tv shows set here over the years.
With guests lazing in luxurious, beachfront hotels, sipping drinks in private cabanas and generally living the high life, it paints a picture that this is what Miami is all about. However, while this will surely seem like a dream getaway, the price that accompanies it will be more like a nightmare for most.
While many people may think you get what you pay for, there is also an element of paying simply for name recognition of the area here. These, and many of the similar beachfront locations, know that people will pay exorbitant fees to stay here, so have no need to offer any deals.
If you're traveling on a budget, there's no need to blow everything on accommodation and then end up struggling for the rest of the trip. With plenty of great options further inland, as well as along less popular sections of the beaches, you will still be able to find a hotel that adds the finishing touches to your dream vacation, without breaking the bank.
Don't Go Too Cheap Though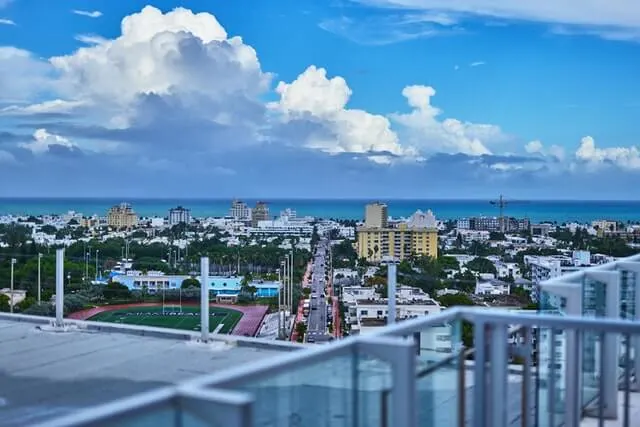 While the desire to find great value accommodation will be immense for those on a budget, you need to be careful about what deal you decide to go for. If something looks too good to be true, chances are it probably is.
While Miami is widely known for its beauty and exclusive resorts, it also has a darker side as well. Many of the cheapest options for accommodation in the city will be in areas like Overtown, Hialeah, or the Golden Triangle.
Unfortunately, these are affordable for a reason, as many are among the most dangerous in all of America. That is why it's always incredibly important to research the area you're looking at, to make sure you don't end up booking somewhere you regret.
Leave The Car At The Hotel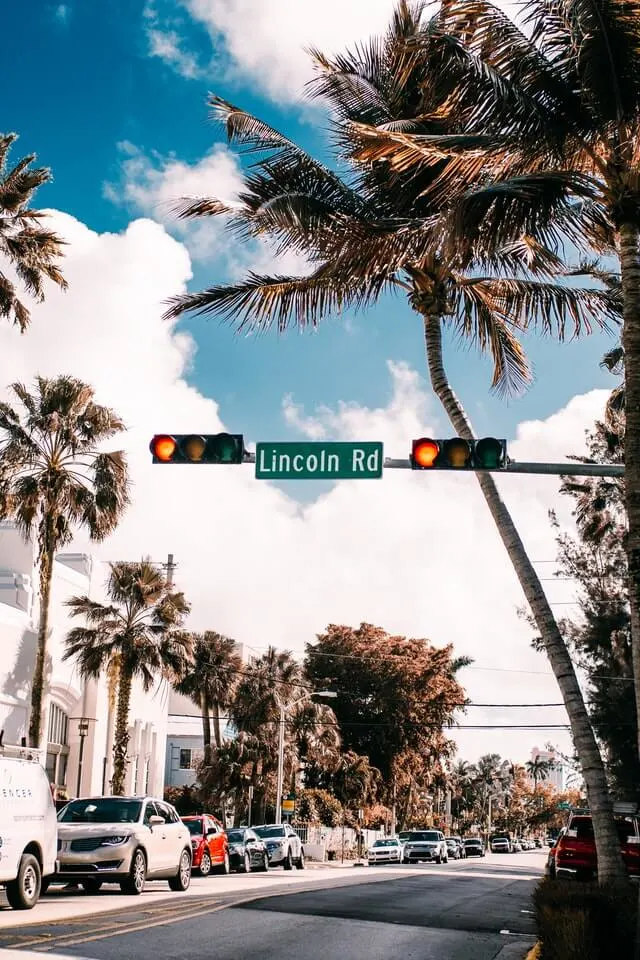 While there are plenty of great places to see in Miami, exploring the city by car is often not the most cost-effective way to do it. Prices for parking in the more popular, built up districts is not only hard to find but also extremely expensive, with prices averaging around 7 dollars an hour.
Luckily, Miami has plenty of great public transport options, such as the Metrobus, Metromover, and Metrorail, all of which are extremely affordable and offer transport throughout the city. This makes it easy for you to get around, without constantly worrying about what you are going to do with the car.
Explore The Citi By Bike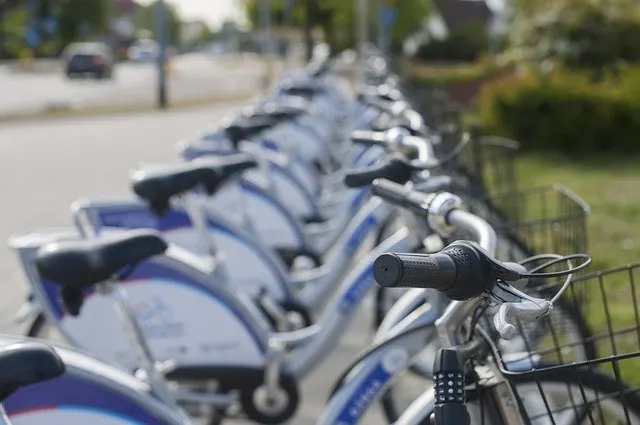 Carrying on from our previous point, another way to get around the city that I didn't mention is the popular Citi Bike Scheme. This is an initiative where users can hire bicycles from unmanned stations across the city.
The ability to pick them up and drop them off at various different locations makes them just as convenient as any other public transport, as you don't have to worry about where to store them while you're not using them.
The added freedom to not have to follow designated routes also makes them much more suitable for exploring at your own pace, compared to options like a bus. You combine this with their incredible price, and it makes them easily the best option to get around the city (and one of our top money saving tips), just so long as you don't mind expending a little energy while you're doing so.
If You Have To Drive, Be Smart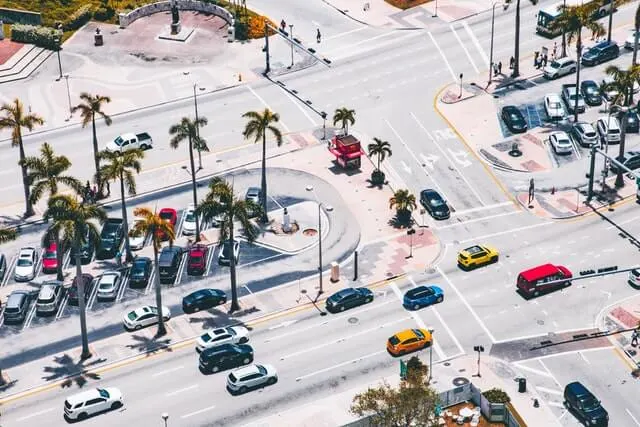 Despite what I have just said above, there are still going to be those of you who either need or want to drive regardless. Now, if you are heading to the beach for the day or are needing to park up anywhere else for an extended period of time, there's no way around it, it is going to cost you.
However, those who are making a shorter trip and only need a few hours have another great option available. That's because many larger shops and supermarkets will offer free parking for customers, usually with no or low limits on how much you have to purchase.
So, if you only need a couple of hours, it makes much more sense to pop into a store, grab yourself a snack and make the most of the free parking that goes along with it. Not only are you likely to spend less than you would have on parking in the first place, but you will actually have something to show for it as well.
Prepare For A Day At The Beach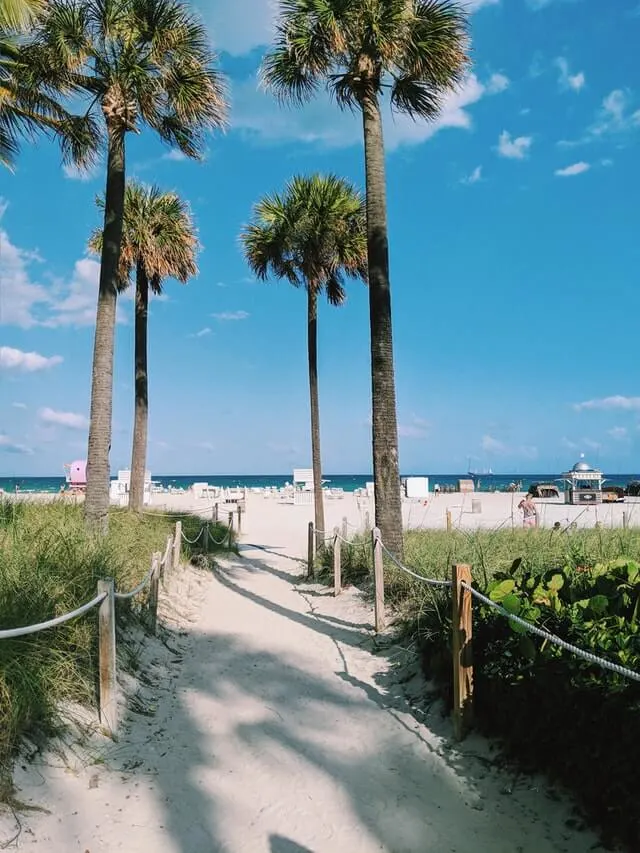 The chances of anyone coming to Miami and not wanting to spend at least a day relaxing on one of its famous beaches are slim to none. With golden sands, crystal waters and a vibrant atmosphere, you would be doing yourself a massive disservice not to experience it.
However, your relaxing day can get expensive in a hurry if you don't come prepared, as the bars, restaurants and vendors surrounding the beaches often charge a small fortune for food and drink. This can make it quite a stressful decision every time you fancy a snack.
So, if you want to be able to completely unwind and not worry every time you get hungry or thirsty, perhaps pack a picnic in a cooler to take with you. That way, you can eat and drink to your heart's content, knowing there is always something you like close to hand.
Plan Your Own Trips & Excursions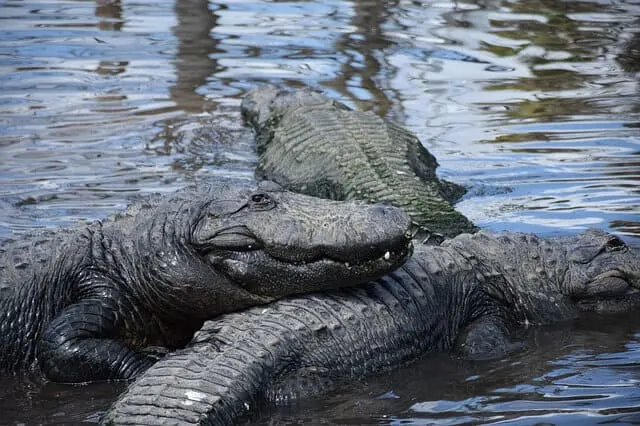 Most people visiting Miami will not only be drawn in by the city itself but also by its surroundings. With fabulous locations like Everglades National Park and the Florida Keys just a short way outside the city, chances are many of you will want to take a trip to one or the other.
However, booking airboat tours to search for gators or bus trips down one of the most famous roads (Ocean Drive) in America will run you up quite a bill if you do it through the tour operators working in the city.
If you want to save a little money, you're much better off renting a car and booking your trips directly with the companies themselves. Most will offer great deals for booking directly and it's usually as simple as a quick email or phone call. Doing it this way could save you a small fortune, especially if you're planning multiple trips.
Enjoy The Local Food & Drink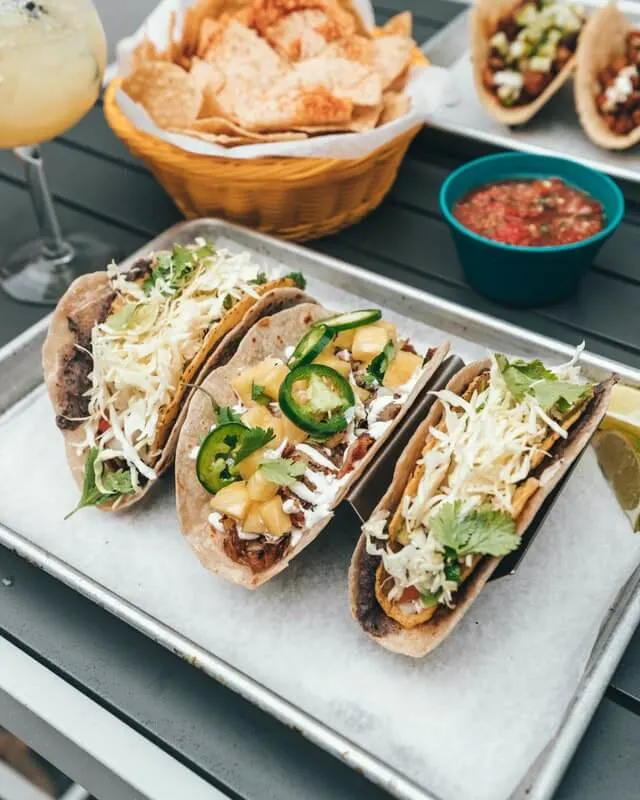 Many of us like to experiment with local food and drink while we are away, so we can try some of the traditional delicacies. However, this can often go out the window when staying in a major city, as you get caught up in the hustle and bustle of city life.
However, in Miami, going for the local options on food and drink can be just as beneficial for your budget as it is for cultural enrichment. For example, you could end up paying almost twice the price for an imported spirit, beer and wine as you would for some of the domestic options.
With an already high average price of around 6 dollars a beer, not being careful which brands you go for can start to get expensive in a hurry. If you stick to the less popular brands, or those that are on offer at the time, you can expect to pay less and stretch your budget and allow yourself some nights out in establishments you may otherwise be unable to afford.
For foodie finds look for an incredible Cuban Restaurant (or two) for tastes of Havana without needing a plane ticket. The area on SW 8th Street in the heart of Little Havana (also known as Calle Ocho) is perfect and packed with vendors serving up Cuban sandwiches, vaca frita with moro (shredded beef and onion with rice) and other tasty Cuban food. Seriously, you'll find some of the best places to eat in Miami when visiting Little Havana; or head to Little Haiti for exotic, Caribbean-inspired flavors.
Food Trucks Are Your Friend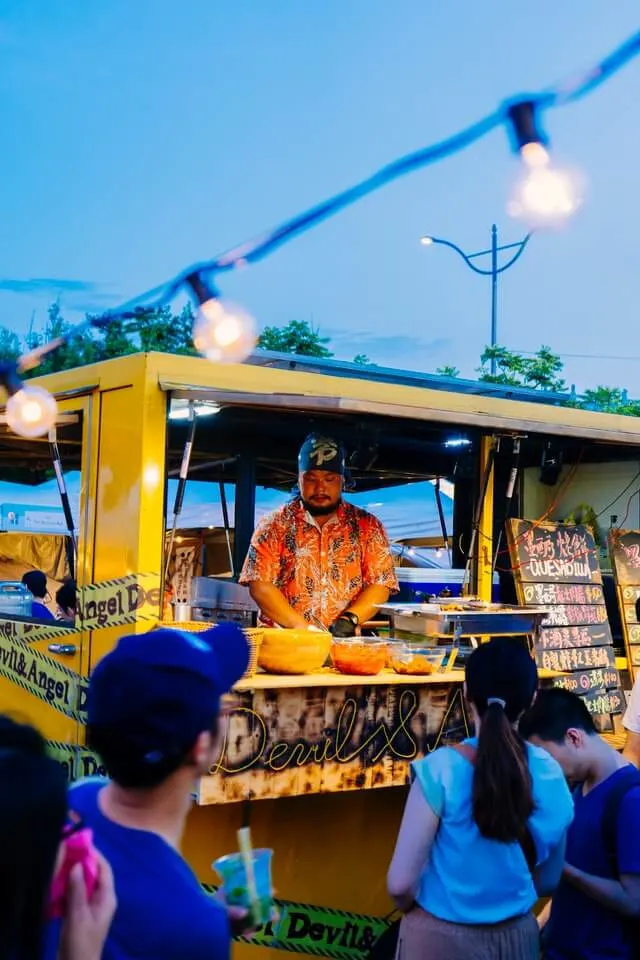 Following on from our last point, one of the best ways to "buy local" in Miami is to dine at one of the many food trucks located throughout the city. With Miami having a distinctly Latin feel, it should come as no surprise that the food trucks that their culture is known for are prominent here as well.
While food trucks have a stigma around poor hygiene attached to them in many places, that doesn't tend to be the case in Miami. In fact, you can find everything from traditional Cuban, Mexican and Haitian dishes, to American staples like hot dogs, burgers, and hoagies, located in both mobile trucks, as well as those that are permanent features of their location.
This makes them one of the best ways to experience the true variety that is on offer in the city. In addition, with significantly lower overheads than most restaurants, this also allows them to provide greater value. That means you can conveniently sample some incredible, traditional cuisines, without it costing you an arm and a leg to do so.
Make The Most Of Popular Chain Restaurant Deals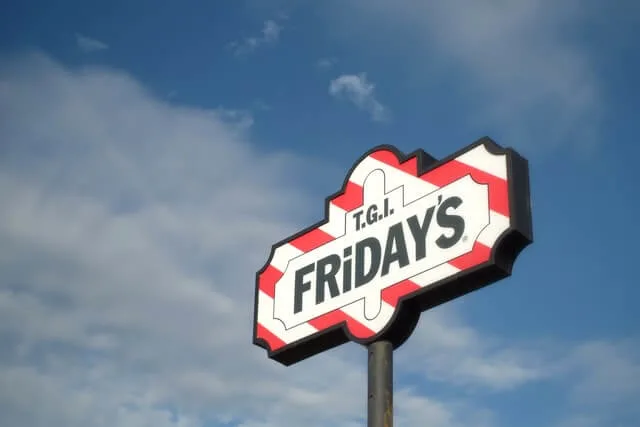 Despite the fact that buying domestic can save you money, that doesn't necessarily mean you need to stick to food trucks or be heading off of the beaten path to find small local restaurants. In fact, you will often find the best value by eating at the big chains we have all heard of, such as TGI Friday's or Applebee's.
The reason for this is that many of these chains will offer the same deals at every branch, whether you are in a small town or a popular destination like Time's Square or Miami Beach. So, if you're treating yourself to a night out in one of the more expensive parts of the city, finding a restaurant with an offer you know can let you dine in a premium location without the price tag that often goes with it.
Book Your Big Night Out In Advance…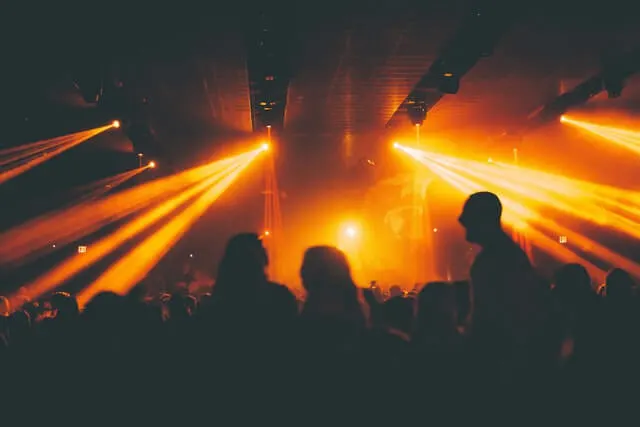 Miami is well known around the world for its vibrant nightlife, with popular clubs hosting world famous DJs and live music on an almost nightly basis. Even those who wouldn't normally be interested in clubbing often want to give it a try just for the experience.
While it is often nice to do things on the spur of the moment and see how you feel at the time, this can often end up making a trip considerably more expensive. With advanced bookings regularly helping people save up to 80 dollars per person, it is well worth planning ahead, so you can spend the money you save on your entrance to have the best time possible once you're inside (and make sure you time your nightclub stops with all the happy hours!)
…But Don't Stop Looking Even When You Have!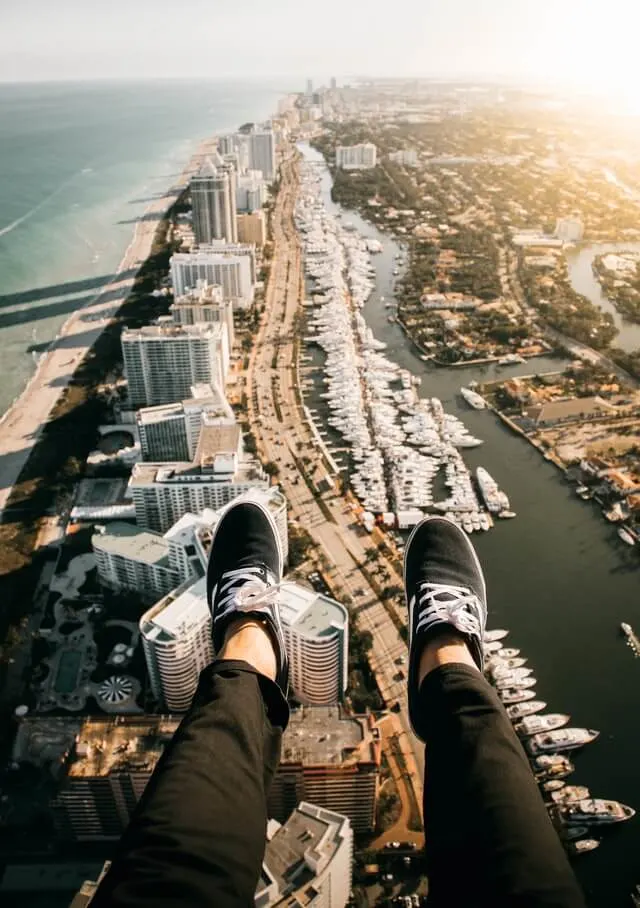 While attractions like clubs are best booked early, that doesn't necessarily mean you won't be able to grab a deal on other excursions at a much later date.
With things like cruises around Biscayne Bay or Millionaires Row, walking tours and bike tours to experience Miamis art deco or art museums, a company will always be hoping to completely sell out, so they can make the absolute most they possibly could on each trip.
This is great to keep in mind for those who don't have any specific plans when arriving in the city. If you continue checking throughout your stay, there's a great chance you'll find some last-minute deals, offering fabulous experiences for a fraction of their regular price.
Miami Airport May Not Be The Best Place To Fly To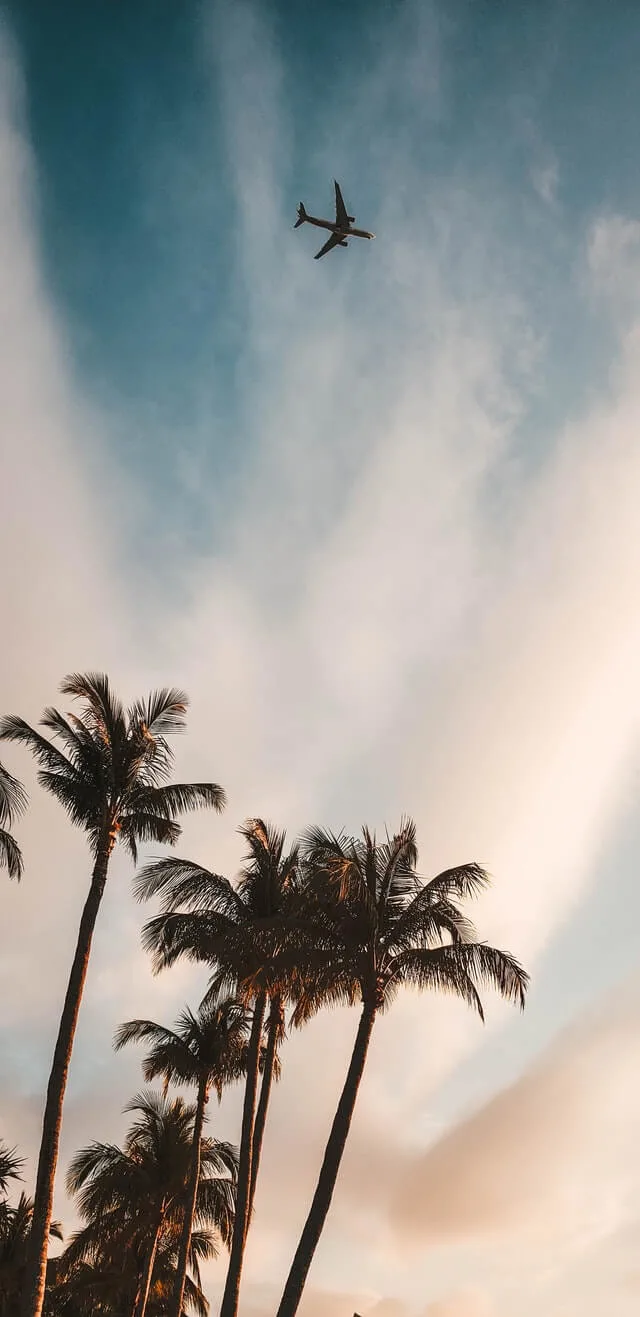 It is common practice for most of us to simply search for the name of the city we are travelling to when flying on a trip. However, this isn't always the cheapest way to do things, as there are often lesser-known airports just outside major cities that offer better value, as long as you don't mind a little extra effort.
That is definitely the case in Miami, where those looking for good value will often have better luck searching for cheap flights to and from Fort Lauderdale instead. Just a 40-minute drive from downtown Miami and with public transport connections available, it isn't a massive issue to land here instead of in the city itself.
By doing so, you could potentially save yourself more than 100 dollars for just a little extra hassle. This is a huge sum, especially if you are travelling as a group, and saving it will dramatically increase the spending money you have available to enjoy the rest of your trip with.
Time Your Trip Carefully
As a popular tourist destination, Miami gets incredibly busy at certain times of the year. Whether that simply be the kids summer vacation or an event like spring break, for which Miami is one of the most popular destinations in the country, there is going to be little in the way of availability at this time, meaning prices are usually going to be sky high.
However, Miami is also one of those cities that features beautiful weather for the majority of the year, making it a great destination no matter when you choose to visit. If you aren't married to a particular time or needing to attend an event, consider going out of season.
This will not only give you a greater chance of picking up a deal, but it will also likely lead to you having a much quieter, more relaxing vacation as well.
Sightseeing Is A Great Free Pastime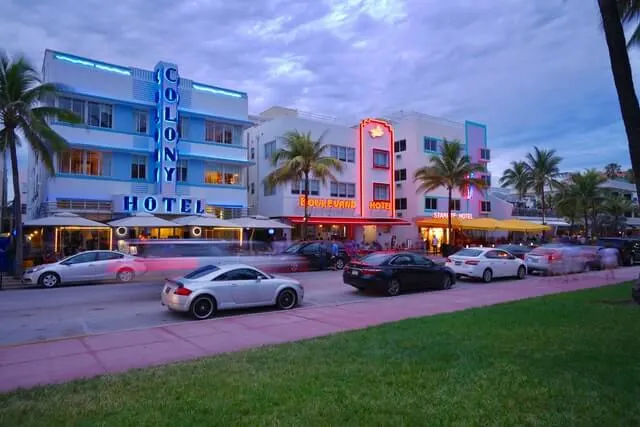 Just because Miami is quite an expensive city doesn't mean you constantly have to be spending money. While people often feel they do when they are in a city, good old-fashioned sightseeing is still a great way to spend your days while spending little to no money to do so.
From famous locations to a number of free attractions, like museums, festivals, outdoor movies, photographing the street art in Little Havana, hanging out at Bayfront Park, Bayside Park & Bayside Marketplace, the Wynwood Walls and even just looking at the art deco historic district at South Beach, there are plenty of ways to enjoy yourself without spending money in Miami.
If you make a list of all these sorts of things that you're interested in, it will help you saving money and leave you more money to spend on the excursions you want to do the most.
The Final Word on our Top 15 Tips to visit Miami on a Budget
So, there you have it, our locals guide to Miami with the 15 best tips for Miami on a budget. Whilst I'm sure you will still want to treat yourself from time to time while you are away, if you follow most of these tips, it will leave you plenty of money to enjoy the things that mean the most to you.
We hope our 15 Budget Tips for Miami has been a huge help planning your trip, and if you know of anyone else that needs a little bit of inspiration or assistance in planning their Miami vacation, please be sure to share on social media: Facebook, Flipboard, Twitter or grab one of the images from below for Pinterest. And remember – sharing is charing (and we thank you in advance!)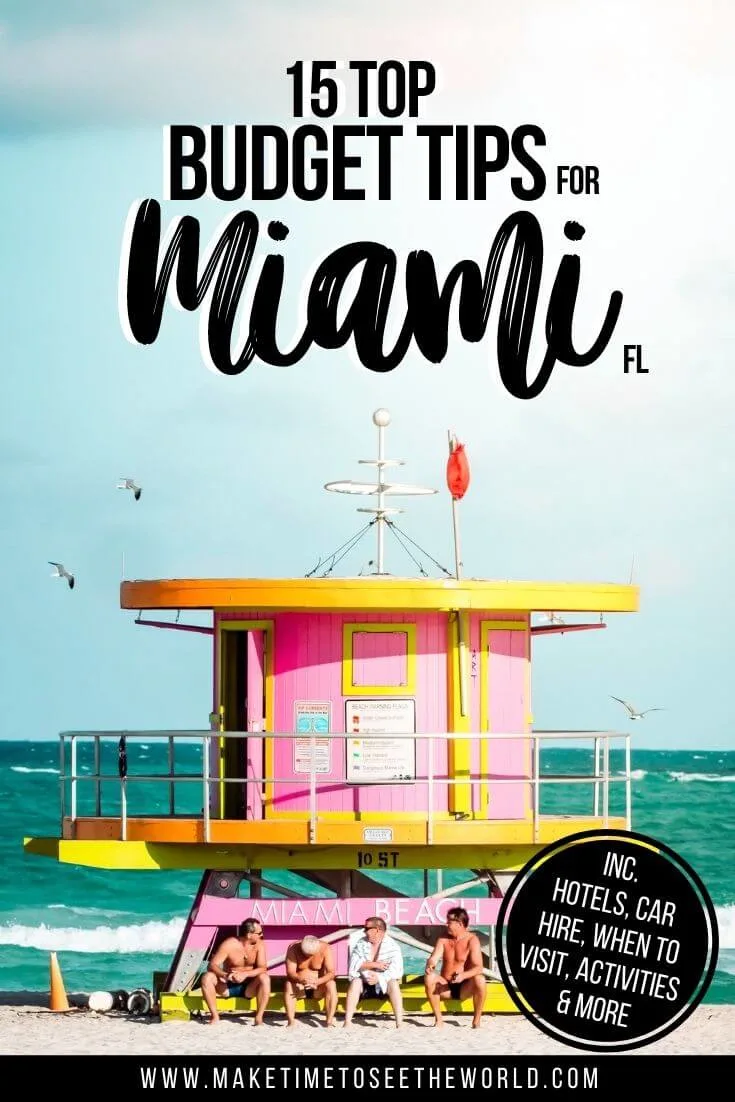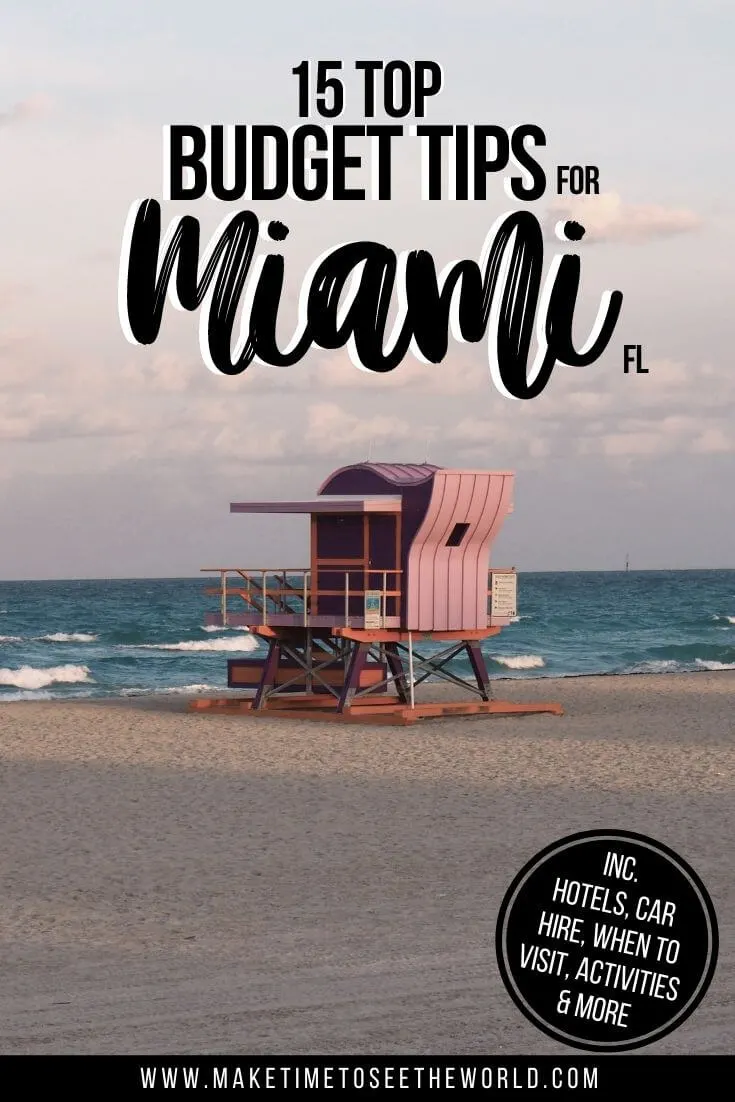 READY MORE USA TRAVEL INSPIRATION? YOU MIGHT BE INTERESTED IN THESE TOP TRAVEL TIPS, TRAVEL ARTICLES, DESTINATION GUIDES, PACKING LISTS, TRAVELER RESOURCES, BUDGET TRAVEL POSTS AND RELATED POSTS ABOUT OTHER AMAZING CITIES IN CENTRAL AMERICA & NORTH AMERICA:
Hi There! Thanks for reading our travel guide to the most 15 TOP Tips for Visiting Miami on a Budget. I just wanted to let you know that this post contains affiliate links, which means if you purchase something after clicking a link, I may get a small commission – which is at absolutely no cost to you. If you enjoyed this article and are going to be searching for some of the things I mention anyway, I would love it if you could click through from the links above & thank you in advance! Read my full Disclosure here.
And a huge Thank You for reading the MakeTimeToSeeTheWorld travel blog.