Let us help you see more of the Sunshine State! From the North to the South and right through the middle, these are the BEST Florida Road Trips and include something for everyone such as beaches, cities, national parks, hot springs, hidden gems & more!
Hailed as one of the best family destinations in the United States, Florida certainly has something for just about everyone.
The aptly named Sunshine State boasts a plethora of stunning beaches that you can enjoy virtually all year long, thanks to its tropical climate.
In addition to its bountiful lagoons, Florida also happens to be home to historical landmarks scattered across various cities and counties, campgrounds, lakes, and of course, the Everglades – all of which are best explored by taking a road trip across the state.
So if a Florida road trip is something you have always wanted to do or something you might consider – but you are in need of a little bit of inspiration, here are some of the best road trips in Florida to get you excited.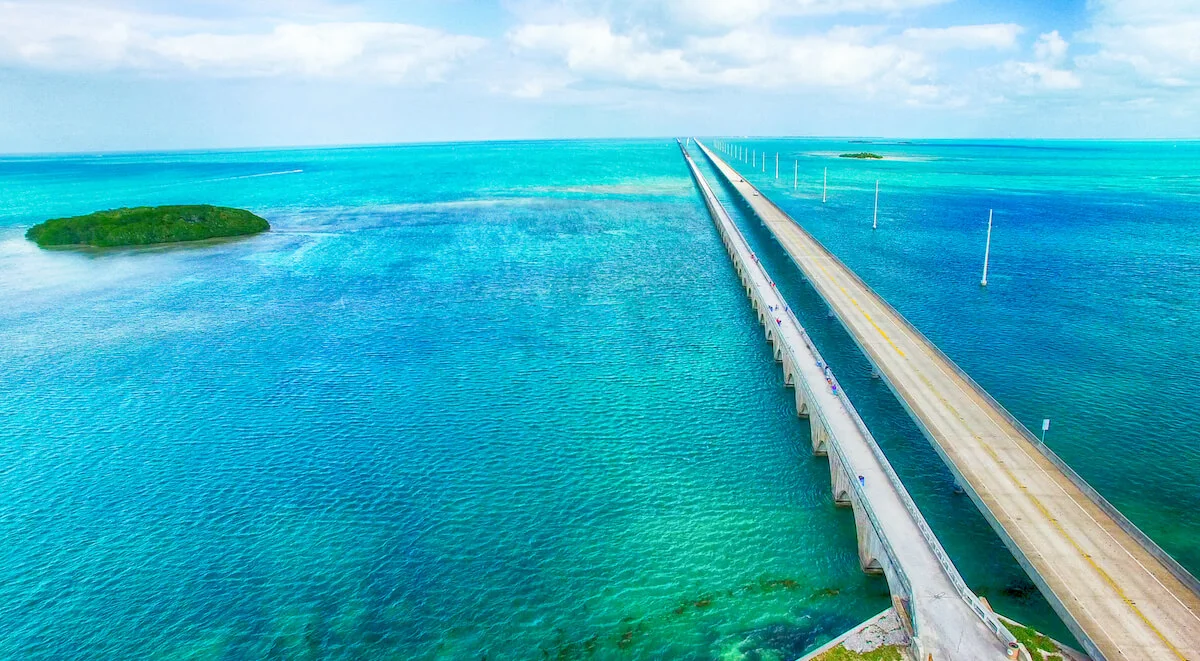 Disclaimer: Almost all posts on this site contain affiliate links, and this one about The Best Road Trips in Florida is no different. This means that if you click on any of the links in this post (and make a purchase) I may receive a small commission at absolutely no cost to you. Each post is carefully crafted to (hopefully!) answer all your questions and recommendations are made where we believe they will improve your trip and help with your planning. As such we thank you in advance should you decide to click & buy. Read my full Disclosure here.

Whether you're planning on driving around Florida on a motorbike to feel the wind in your face, in a sports car to hit the tarmac at speed, a campervan with RV solar panels to make the most of off-grid living or the family car with enough room for the kids and dog, you're going to love all there is to see and do around here. And so we present to you, the BEST Florida Road Trips to get you out exploring the Sunshine State!
Kennedy Space Center to Sanibel & Captiva Islands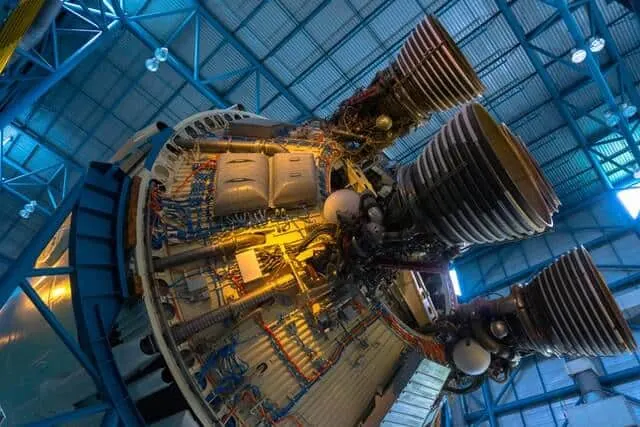 Duration: 5 hours
Best for: Families, nautical activities
Highlights: Kennedy Space Center, Walt Disney World, Siesta Key, Bowman's Beach

This particular road trip englobes the best things that Florida has to offer: sun, beaches, and family-friendly activities. Kick off your trip at the Kennedy Space Center where, if you plan your trip just right, you may even see a rocket shooting off to space. Entrance tickets are admittedly on the more expensive side (approx $57 for adults, $47 for kids), but then again, it's a once-in-a-lifetime experience for many. After touring the Space Centre, hit the road and drive through Central Florida where you may wish to make a stop at Mickey's Magic Kingdom in Walt Disney World or Harry Potter World in Universal Studios.
Kick off your trip from the Gulf Shores and make your way through Orange Beach, Destin, Miramar Beach, and Panama City Beach – all reputed for their oceanfront shacks where you can wind down with an ice-cold beer and exceptionally fresh seafood plucked right from the ocean. Be sure to try local specialties such as the Pensacola Snapper fish, oysters, spiny lobster, and stone crab.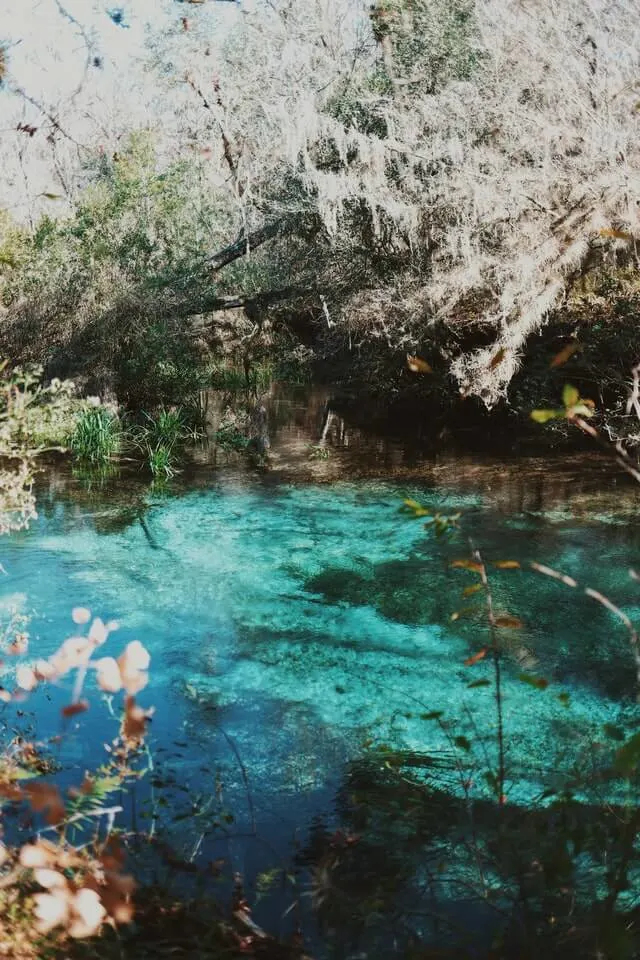 As you travel along the Gulf Coast, you may wish to stop for the night in Madison which features motels for around $50-$60 per night, then continue your journey through Lake City, before stopping at some of the natural hot springs north of Gainesville – Gilchrist Blue Springs, Ginnie Springs, or Ichetucknee Springs (above) are all really close together on US-41.
Finally, go swimming with Manatees in the Crystal River before arriving in Weeki Wachee. Adults and kids alike will undoubtedly be thrilled by a visit to the famous Weeki Wachee Springs State Park which offers riverboat cruises as well as live mermaids.
Southern Glades Round Trip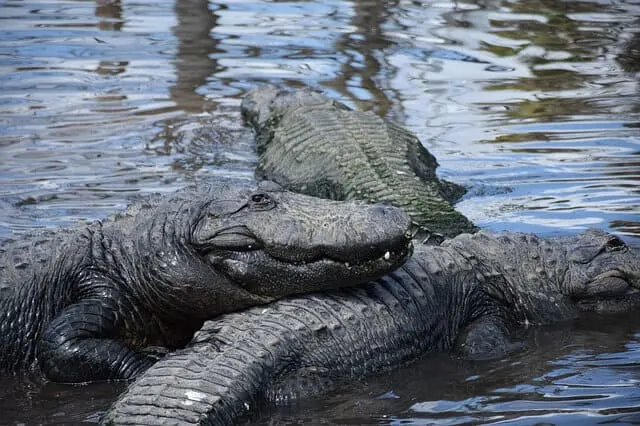 Duration: 1 hour (one way)
Best for: Hikers, Nature lovers
Highlights: Nine Mile Pond, Mahogany Hammock Trail, Pa-Hay-Okee Lookout Tower

Covering more than 1.5 million acres, it is safe to safe the Florida Everglades are a massive area to explore and as such, why we have two different Everglades-focused Florida road trip options in this list.
If you find yourself nearer to the Florida Keys or Florida City than West Miami, exploring the hiking trails and stunning landscapes of the Southern Everglades may be the best decision to explore this beautiful part of the state.
Start at the Ernest F. Coe Visitor Center, the most southerly entrance to the National Park. It's a great place to stop to get an overview of the park and possibly pick up a few souvenirs (or maybe some bug repellant if you forgot to pack it!).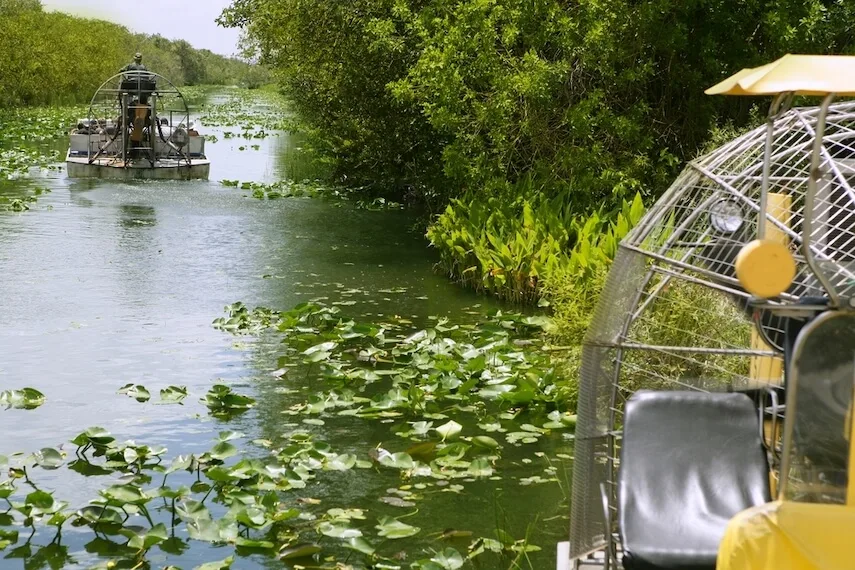 From there continue down Ingham Highway into the Everglades National Park and in no time you'll come across some incredible walking trails dotted along Main Park Road such as Lone Pine Key Nature Trail, the Pa-Hay-Okee Outlook, the Mahogany Hammock Trail and Nine Mile Pond Trail.
Further down there's also West Lake View Point and your final destination, the Flamingo Visitor Center, where you can camp, obtain backcountry permits for hiking, or take a boat trip out into parts of the Everglades that are otherwise inaccessible.
West Miami to Everglades City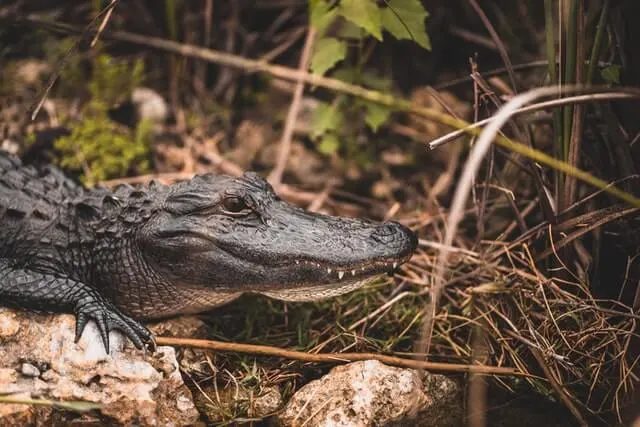 Duration: 1.15 hours
Best for: Speedy road trips, nature lovers
Highlights: Everglades Safari Park, Tippy's Outpost Store

Now, if you're short on time, you can always take a mini road trip across the top of the picturesque Everglades, known for its bountiful swamps and mesmerizing sights. Open daily from 9am to 5.30pm, the Everglades Safari Park offers airboat rides that will take you right into Everglades National Park and its unrivaled landscape. There's even a viewpoint for admiring the local wildlife from afar.
Just a stone's throw from the Safari Park is Coopertown Restaurant where you can sit down to unique dishes such as Everglades Gator Tail, Frog Legs with Coleslaw, and the likes. If you've got more of a traditional palette, rest assured that the restaurant also serves more typical meals such as fried catfish and chicken with fries, among others.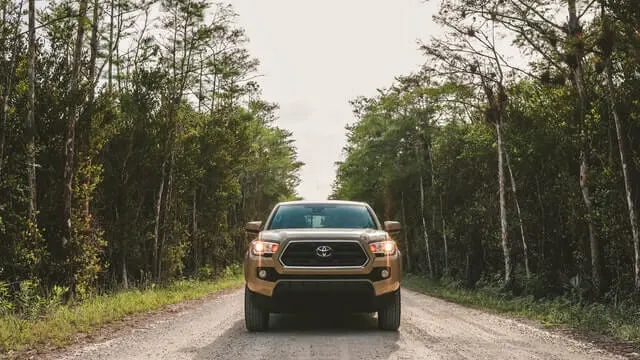 On your way to Everglades City, you can make a stop by Tippy's Outpost Store which is something of a landmark in the region. Nearby, you'll also find Clyde Butcher Big Cypress Gallery which is open from 10am to 5pm daily.
Key West to Miami (Or Miami to Key West!)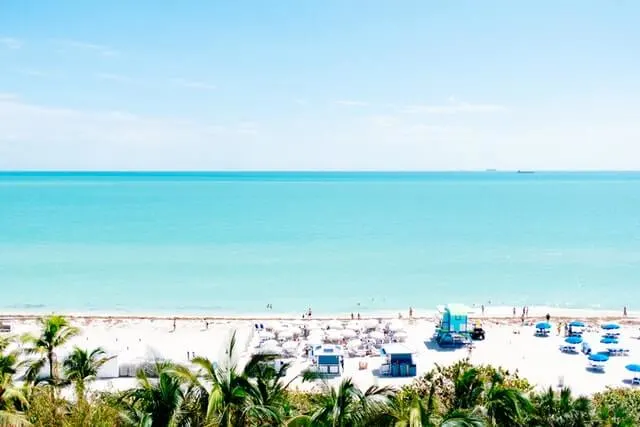 Duration: 4 hours (or 4 days!)
Best for: Island hopping, arts & culture
Highlights: Everglades National Park, Seven Mile Bridge, Dry Tortugas National Park, Florida Keys

The Key West to Miami route is considered one of the most scenic drives in Florida (and is officially a Florida Scenic Highway), which is probably why you'll meet plenty of other road-trippers along the way. While this route is speckled with more popular stops such as the Everglades National Park and Downtown Miami, you'll also find lesser-known gems such as the Coral Castle and the Turtle Hospital – a non-profit organization is dedicated to treating injured turtles before releasing them back into the wild.
In Key West, don't miss a visit to historical sites such as Truman Little White House, Fort Zachary Taylor Historic State Park, and the Hemingway Home & Museum. On your way to Miami, cross the iconic Seven Miles Bridge which will take you across charming little islands such as Big Pine Key and Bahia Honda Key.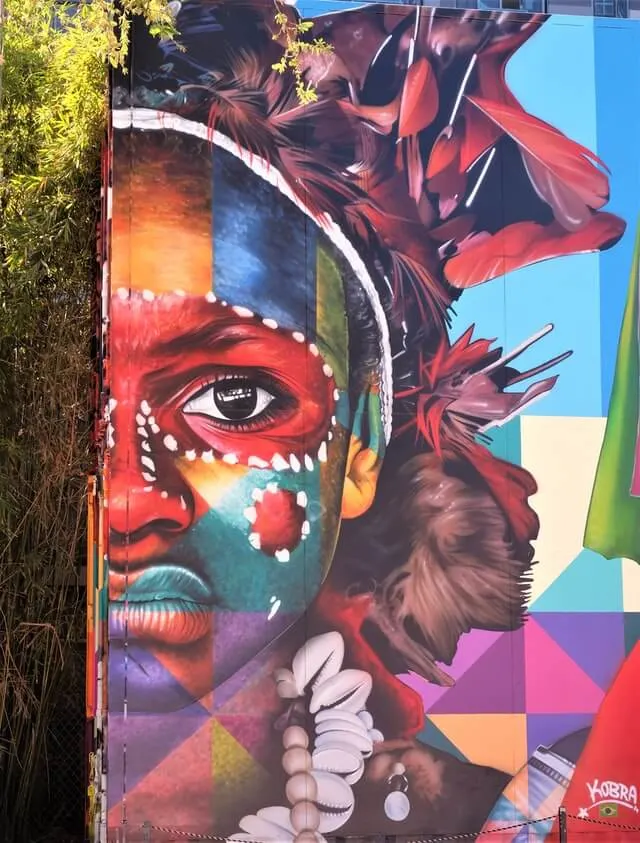 In Miami, don't miss a visit to the waterfront Art Deco District, known for its 1930's style architecture, cafes, restaurants, souvenirs, as well as specialty boutiques. When the weather's sunny – which is nearly always the case in Miami – head over to the Vizcaya Museums and Gardens where you can enjoy a stroll in the Renaissance-style grounds. Of course, if there's one thing Miami is famed for, it's for the many excellent beaches such as Sunny Isles, Surfside, Hobie, South Beach and North Beach.
And as you drive through the Florida keys, be sure to stop at Key Largo and explore the Northern Keys, go snorkeling the coral reefs in the John Pennekamp Coral Reef State Park, lunch at Mrs. Mac's Kitchen, go beer tasting at the Florida Keys Brewing Company. There is so much to see, do and explore in the stunning Florida Keys, you could easily extend your road trip from a few hours to a few days (and we recommend you do so!)
Fort Myers to Palatka
Duration: 6.5 hours
Best for: Lakes, State Parks, inland adventures.
Highlights: Times Square, Orlando Theme Parks, Silver Springs State Park

Perfect for those who want to get away from the crowds that usually flock to the beaches, the Fort Myers to Palatka route will take you on an extended cross-country expedition during which you can explore quaint, budget-friendly towns. It's easy to see why it is one of the best central Florida road trips.
When in Fort Myers, be sure to check out Fort Myers Beach which covers an expanse of seven miles from Bowditch Point Park to Lovers Key State Park. This beach is home to a lively pier known as Times Square where you will find food stalls, ice cream parlors, picnic tables, and souvenir stands. Because this area is pedestrian-only, it's also perfect for a soothing afternoon stroll in the sunset.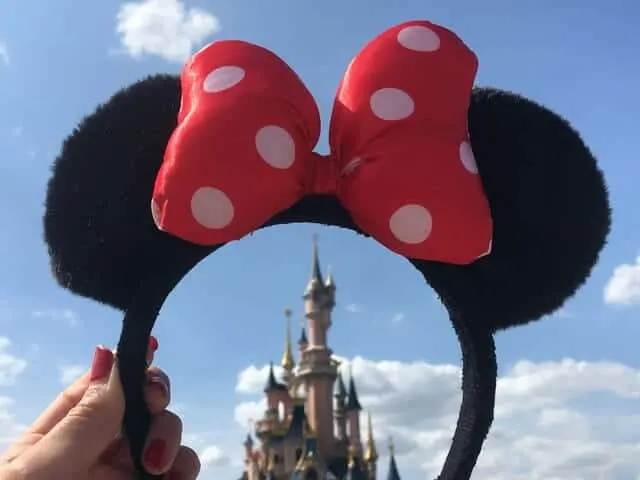 After leaving Fort Myers, head northeast to Lake Okeechobee which boasts a hiking trail that spans across an expanse of over 100 miles, as well as plenty of fishing opportunities. After leaving Lake Okeechobee, drive north past Highland Hammock State Park and through Osceola and make a stop in Walt Disney World before checking out Orlando's other theme parks. Further upstate is Silver Springs State Park, a sprawling estate with a lake, nature trails, a museum, picnic areas, and glass bottom boats.
End your road trip at Palatka, a super affordable city with just over 10,000 residents. Located near numerous Atlantic beaches, Palatka boasts a rural setting with ample wildlife that you can discover in the Ravine Gardens State Park. Palatka is also known for its Riverfront Park, Lightner Museum, and local craft beer available in its many pubs.
If you have time, drive just a little bit further past Palatka to check out all the incredible things to do in St Augustine, one of Florida's most popular cities.
Amelia Island to Miami Beach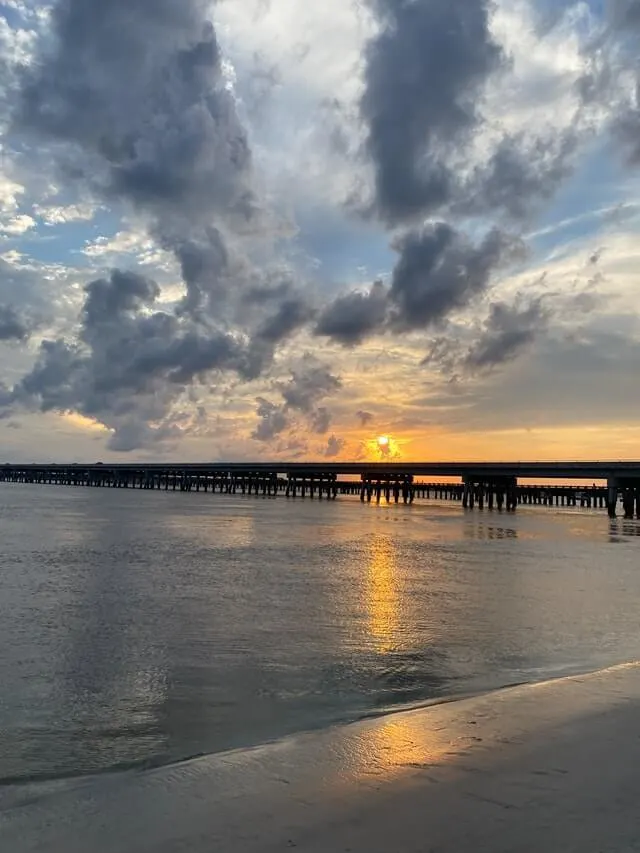 Duration: 6 hours
Best for: Families, historical landmarks
Highlights: St Augustine, Kennedy Space Center, McKee Botanical Gardens, Daytona Beach, Wynwood Walls Open Air Art Gallery, Merritt Island, Cocoa Beach

Hop on Highway 1 to uncover the 475 miles of spectacular scenery that lies between Amelia Island and Miami Beach. While driving down the scenic byway along the coast, you'll be privy to some of the best sights in the Sunshine State, including postcard-worthy beaches fringed by sparkling turquoise lagoons.
From Amelia Island's Fernandina waterfront, you can easily get a catamaran that will take you on a sunset trip with plenty of opportunities to spot manatees, dolphins, herons, and sea turtles. Most sunset cruises also sail past Cumberland Island where you'll be able to spot wild horses galloping down the beach in their natural element. Amelia Island is additionally known for its many historical sites such as The Maritime Museum.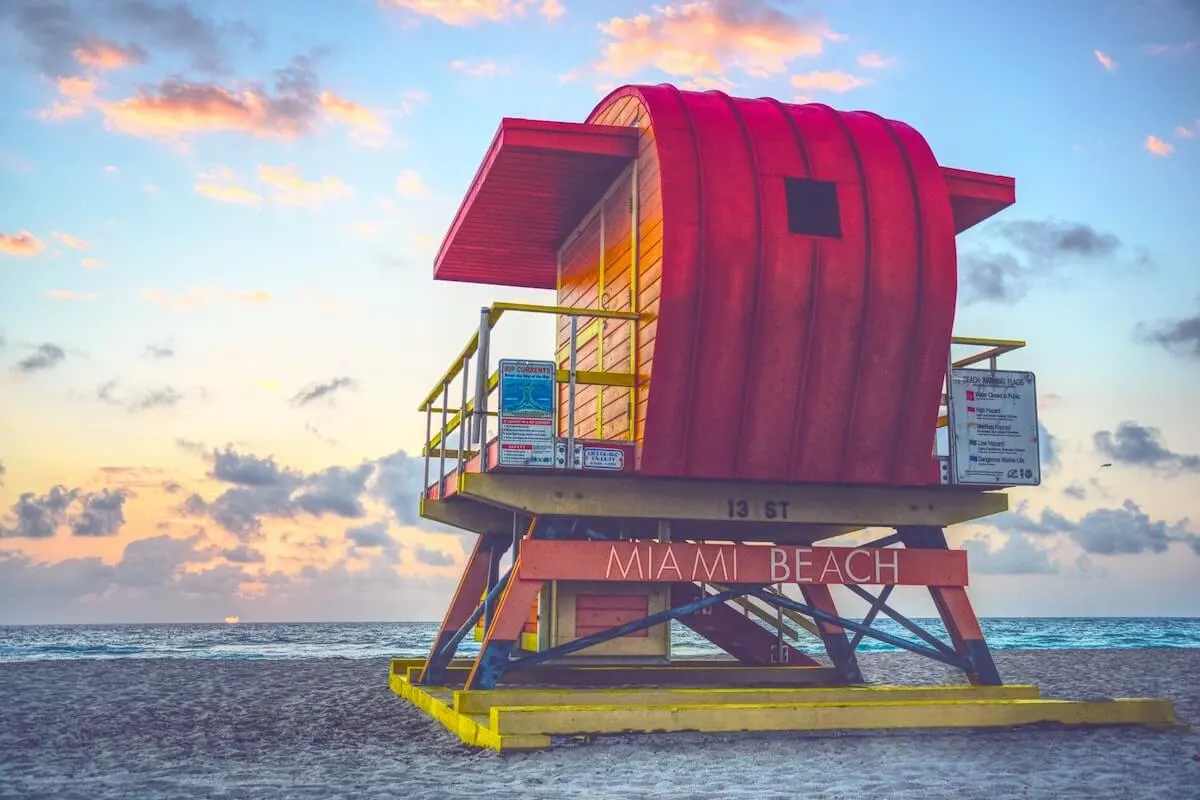 As you make your way towards Miami, you may wish to make a quick stop in St. Augustine which is known to be the USA's oldest European settlement. Further down south is West Palm Beach offering nautical activities that both kids and adults will enjoy; and Vero Beach is home to the McKee Botanical Gardens. Afterward, you can always head over to Hollywood to explore its palm-lined streets, before moving on to Miami Beach which is located less than 30 minutes away.
St Petersburg to Jacksonville
Duration: 3.30 hours
Best for: Coast to coast adventures, cheap eats, budget travel.
Highlights: Florida Aquarium, Busch Gardens, Lake Griffin State Park

Road trippers who would like some respite from the jam-packed beaches can opt for an inland trip. The coast-to-coast route from St Petersburg to Jacksonville, for instance, is dotted with an assortment of attractions that you can explore without exceeding your budget.
Located just a twenty minutes drive from St. Petersburg, Tampa boasts plenty of family-friendly attractions, including The Florida Aquarium, Busch Gardens Tampa Bay, as well as Zoo Tampa at Lowry Park. Additionally, this city is reputed for its cheap eats such as Deviled Crab, Grouper Sandwich, Crab Enchilau, and Big Guava, which is basically a flaky cheese and guava pastry.
Afterward, head north into the laidback city of Wildwood where you will find an abundance of outdoor activities such as the Lake Griffin State Park, Flat Island Preserve, and Lake Okanumpka. Wine aficionados will undoubtedly enjoy a visit to the Whispering Oaks Winery before moving on to Jacksonville.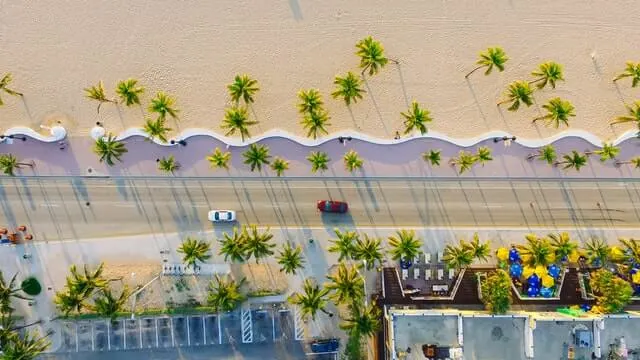 Also known as the River City in North Florida, Jacksonville is home to The Catty Shack Ranch Wildlife Sanctuary, a non-profit organization with a large family of rescued lions. While in the city, you can also catch a show at the historical Florida Theatre before grabbing dinner at one of the many restaurants that dot the Jacksonville Riverwalk.
We hope this guide to The Best Road Trips in Florida has been a huge help planning your trip, and if you know of anyone else that needs a little bit of inspiration or assistance in planning their Ultimate Florida road trips, please be sure to share on social media: Facebook, Flipboard, Twitter or grab one of the images from below for Pinterest. And remember – sharing is charing (and we thank you in advance!)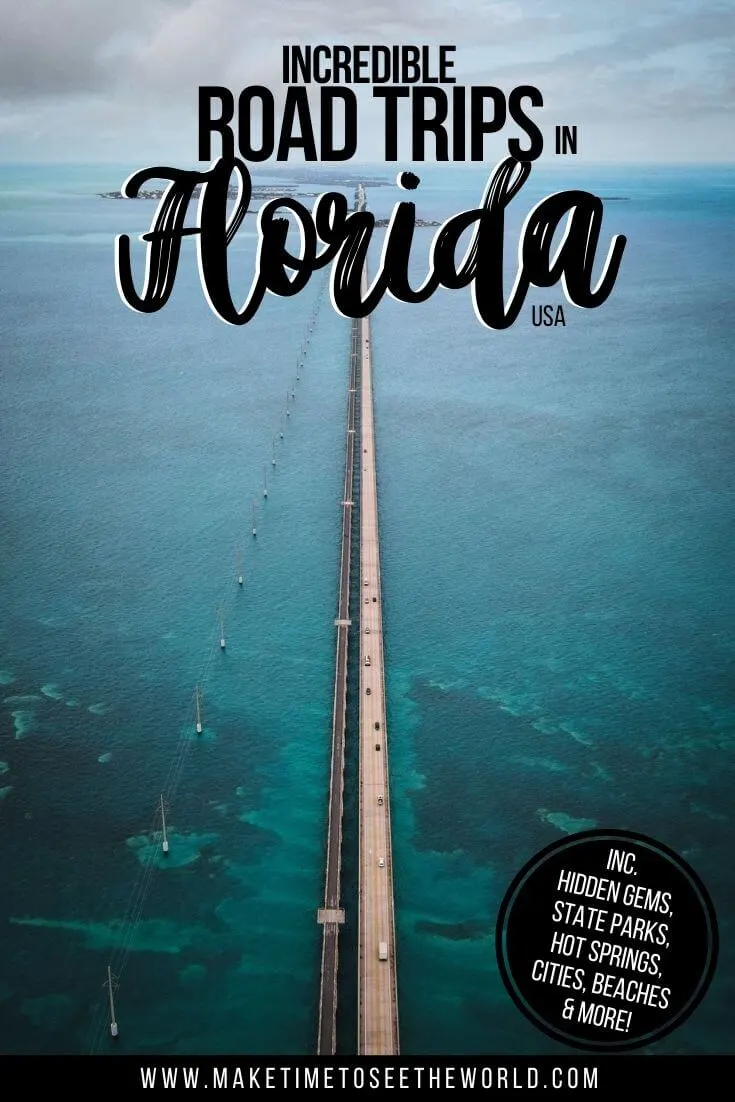 READY FOR MORE USA TRAVEL INSPIRATION? YOU MIGHT BE INTERESTED IN THESE TRAVEL TIPS, TRAVEL ARTICLES, DESTINATION GUIDES, TRAVELER RESOURCES AND RELATED POSTS ABOUT OTHER AMAZING CITIES IN NORTH AMERICA:

Hi There! Thanks for reading our travel guide to The Best Road Trips in Florida (Hotspots + Hidden Gems) I just wanted to let you know that this post contains affiliate links, which means if you purchase something after clicking a link, I may get a small commission – which is at absolutely no cost to you. If you enjoyed this article and are going to be searching for some of the things I mention anyway, I would love it if you could click through from the links above & thank you in advance! Read my full Disclosure here.
And a huge Thank You for reading the MakeTimeToSeeTheWorld travel blog.