Our Ultimate Tampa Travel Guide has everything you need to plan the perfect trip inc. where to stay, how to get around, money-saving tips, and the best things to do in Tampa Florida!

Tampa is a city located on the west coast of Florida. It's home to beautiful beaches, exciting nightlife, and delicious food. If you're looking for a place to visit that has something for everyone, Tampa is the perfect destination.
There are plenty of things to do in Tampa, no matter what your interests may be. If you're a fan of nature, you can visit one of the many state parks or spend time at the beach. If you're more interested in nightlife, there are plenty of bars and clubs to choose from. And if you love good food, you'll find no shortage of restaurants serving up delicious dishes from all over the world.
So why else should you visit Tampa? Read on to find out!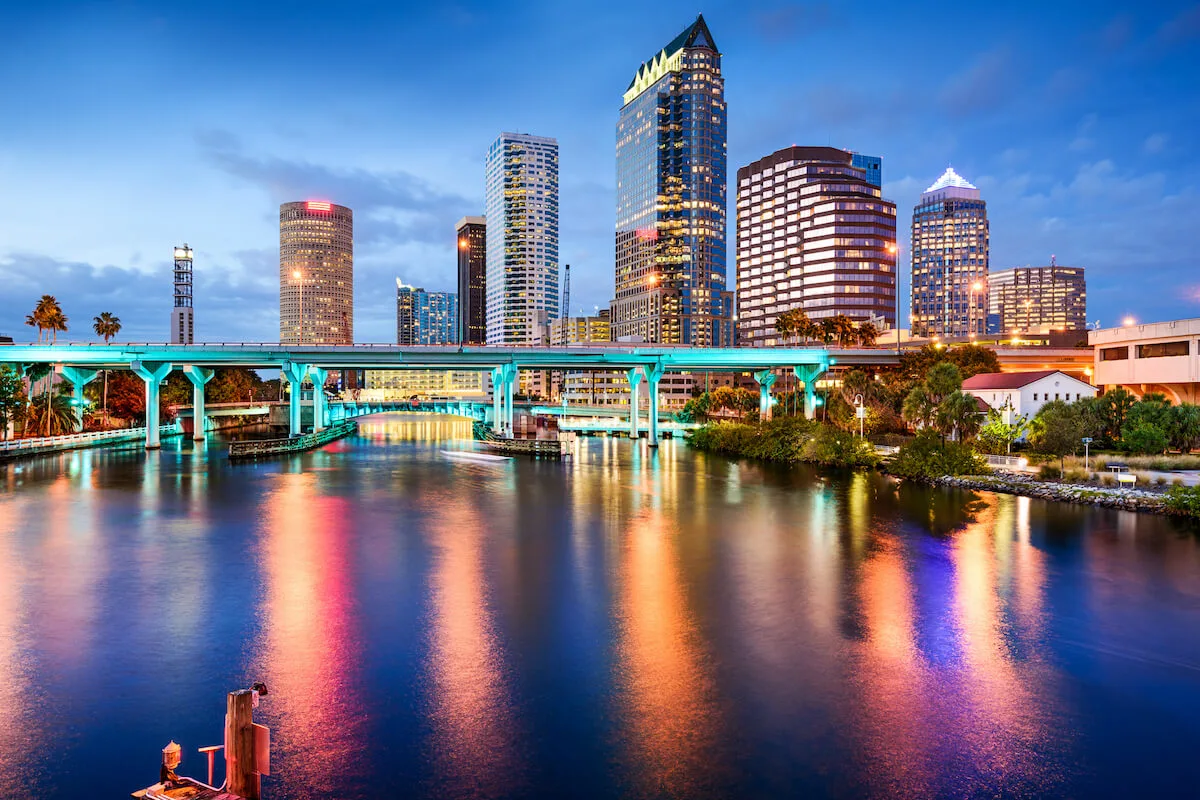 Disclaimer: Almost all posts on this site contain Affiliate links, and this one about the Ulitmate Tampa Travel Guide – The Best Things to do in Tampa FL (perfect for first-time visitors) is no different. This means that if you click on any of the links in this post (and make a purchase) I may receive a small commission at absolutely no cost to you. Each post is carefully crafted to (hopefully!) answer all your questions and recommendations are made where we believe they will improve your trip and help with your planning. As such we thank you in advance should you decide to click & buy. Read my full Disclosure here.

GENERAL TRAVEL INFO FOR VISITORS TO THE USA
Visa: Travelers from countries that are members of the Visa Waiver Program (ESTA) do not require a visa when visiting the USA. However, it is recommended to check up-to-date visa entry requirements before your visit regardless of what country you are coming from to avoid issues and concerns on the date of your travel.
Currency: The official currency in Tampa Florida is the U.S. dollar or American dollar ($, USD, US$).
You can withdraw currency from ATMs using your local bank card or a designated travel card. If you are visiting from another country, be sure to check any fees and charges from your bank prior to using it and carry a second source of payment/cash in case your primary card gets 'eaten' by an ATM.
Language: English is the primary and most widely spoken language in the USA (although not the official one at the Federal level!). There are 350 other languages spoken, the main ones being Spanish, Chinese, French, and Vietnamese.
WiFi/Internet Access: Depending on your length of stay, you can either purchase a local sim card (in advance or on arrival) – to swap out with the one in your own phone to avoid roaming charges. OR, grab a pay as you go portable Wifi Devices which means you can keep your sim active and connect wirelessly. Just remember to turn off data roaming so you don't incur any hefty charges.
15+ Exciting Things To Do In Tampa in 2023
Discover all of Tampa's fine beaches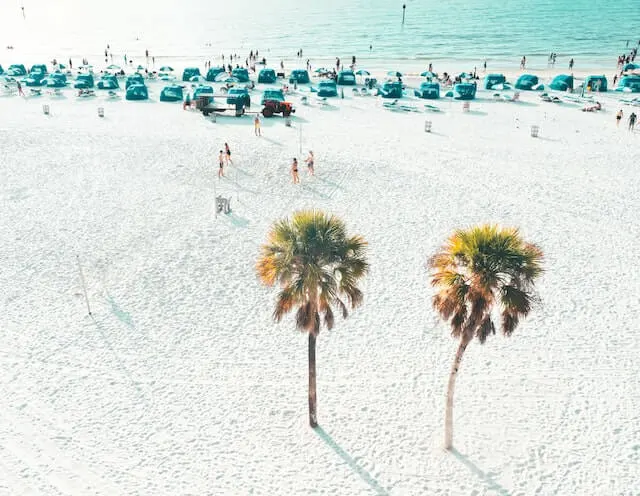 Tampa is home to some of the most beautiful beaches in Florida. Whether you're looking for a place to relax and soak up the sun, or you want to get active and go swimming or surfing, there's a beach in Tampa that's perfect for you. And no trip to Tampa would be complete without dipping your toes in the waters of the Gulf of Mexico and relaxing on the pristine white sands.
There are beaches within a 10-minute drive of Downtown Tampa, with Davis Island Beach to the South and East Tampa Beach to the East.
For those that want to go a little further afield, you are spoilt for choice with the famous beaches along the Gulf Coast, including, Clearwater Beach, Dunedin, Honeymoon Island State Park and Indian Rocks Beach. But with over 10 different beaches to choose from along the coast, you're bound to find your own perfect slice of tropical paradise.
And for those who want to surf, don't miss out on riding the waves at Peak Surf Park – an inland wave pool fifteen minutes north of Downtown Tampa, close to Busch Gardens.
Go on a sunset cruise around lovely St-Pete's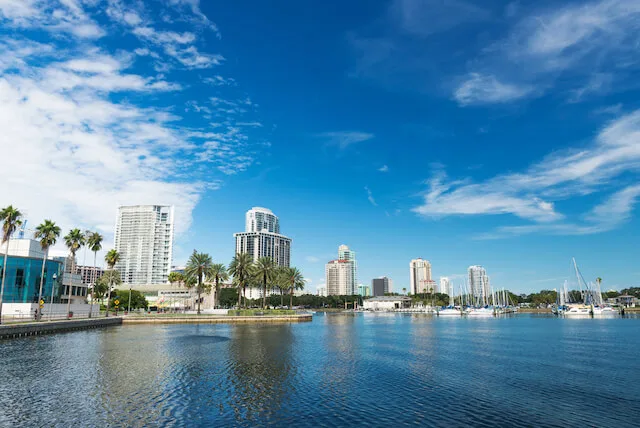 As the sun sets over the horizon, there's no better way to enjoy the view than from the deck of a boat. There are plenty of sunset cruises around St Petersburg available that are perfect for couples or groups of friends.
Sit back and relax as you cruise around St Pete and the bay while admiring the beautiful views of the city skyline. You can even enjoy a glass of wine or champagne as you watch the sun dip below the horizon.
If watching the sunset isn't exactly your cup of tea, you'll find many other cruises in Sint-Petersburg available such as the popular dolphin-watching tour.
Enjoy the scenery at Sunshine Skywalk Bridge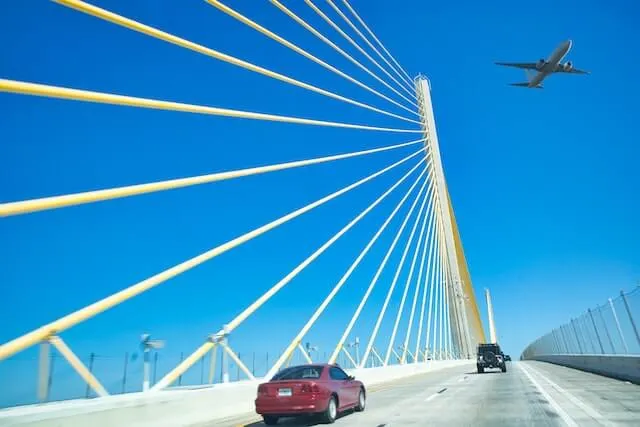 One of the best ways to experience the beauty of Tampa is to visit the Sunshine Skywalk Bridge. This iconic bridge spans across the Hillsborough River, offering stunning views of the cityscape. On a clear day, you can even see all the way to the Gulf of Mexico.
Be aware that this is a vehicle-only bridge, so unfortunately you can't walk on the bridge to enjoy the views. But it is still quite impressive to drive over!
Hike the Courtney Campbell Trail
If you love spending time outdoors, then a hike along the Courtney Campbell trail is a must-do while in Tampa. This picturesque trail spans across a causeway, offering stunning views of the Gulf of Mexico. The trail is also great for birdwatching, as there are many different types of birds that can be spotted along the way. And if you're lucky, you might even catch a glimpse of a manatee or dolphin swimming in the water.
Bet on the winning horse at the Tampa Downs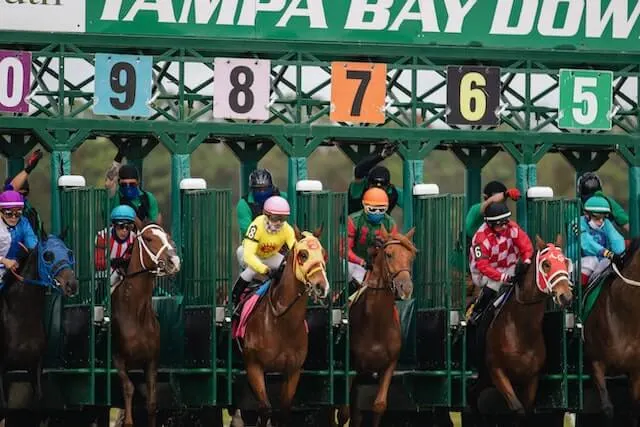 If you're looking for a unique and exciting way to gamble, then horse betting at Tampa Downs is a must-try.
This popular horse racing track offers plenty of action and excitement, as well as the chance to win some big money. But, before placing your bets, be sure to do your research on the horses and their past performances. That way, you'll have a better chance of picking the winner!
And if you're feeling lucky, you can always try your hand at the Pick 6 jackpot, where you could win big bucks if you correctly pick the winners of six consecutive races. Whether you win or lose, horse betting at Tampa Downs is sure to be a fun and thrilling experience!
Go clear kayaking in Tampa Bay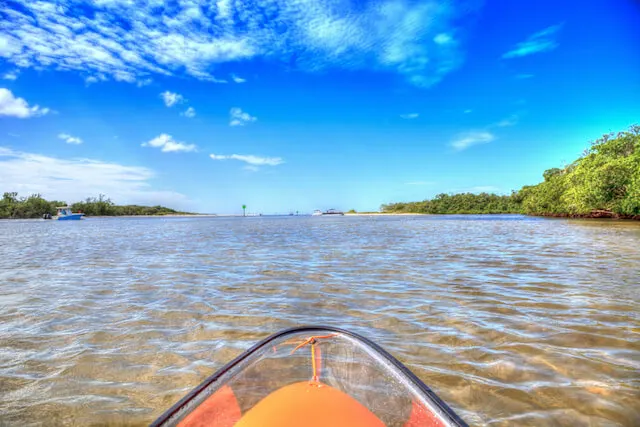 One of the best ways to experience the beauty of Tampa is from the water. And what better way to do that than by going clear kayaking in Tampa Bay? This unique experience allows you to paddle through the water while getting an up-close look at all the marine life below. You might even spot a manatee or dolphin swimming by!
Clear kayaking is a great activity for both couples and groups of friends. It's the perfect way to spend a day out on the water, enjoying the stunning views around Tampa Bay.
See tropical fish at the Florida Aquarium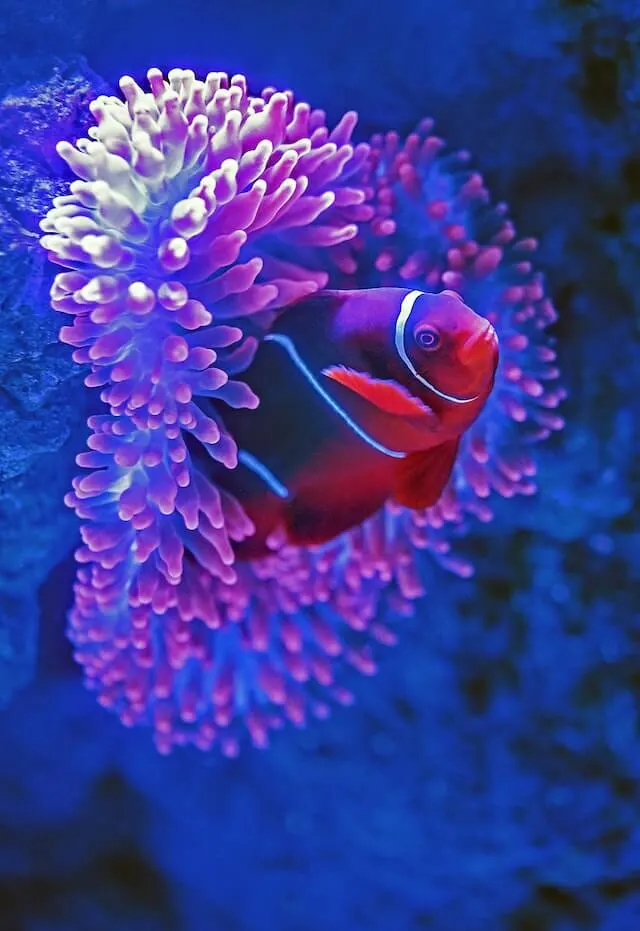 The Florida Aquarium is home to a variety of different tropical fish, many of which are native to the area.
Visitors can enjoy seeing these beautiful creatures up close and personal, as well as learn about their ecology and habitats. The aquarium also offers a variety of educational programs, perfect for groups or families with children.
And if you're looking for a unique way to see the fish, be sure to check out the behind-the-scenes tours, where you'll get an up-close look at how the aquarium cares for its fish.
No matter how you choose to experience it, the Florida Aquarium is sure to be a fun and educational experience for all and we recommend you pick up some skip-the-line tickets to help you get the most from your day!
Eat your way around Ybor city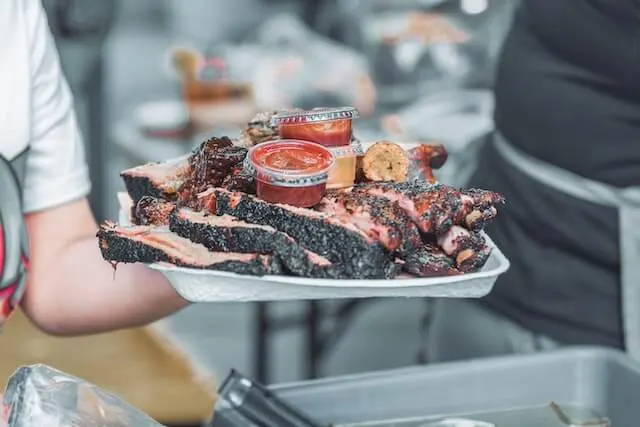 Ybor City is a food lover's paradise.
This historic district is home to a variety of different restaurants, cafes, and bars, all offering unique and delicious dishes. From Cuban sandwiches to fresh seafood and some of the best BBQ in the state (we're looking at you Al's Finger Lickin Good Bar-B-Que!), there's something for everyone to enjoy in Ybor City.
*Hint* If you want to try all the food, from the best spots, join a walking food tour led by a knowledgeable and enthusiastic local!
No matter what you're in the mood for, you're sure to find it in Ybor City. So come hungry and ready to explore all the delicious food this unique district has to offer!
Tour the J. C. Newman Cigar Factory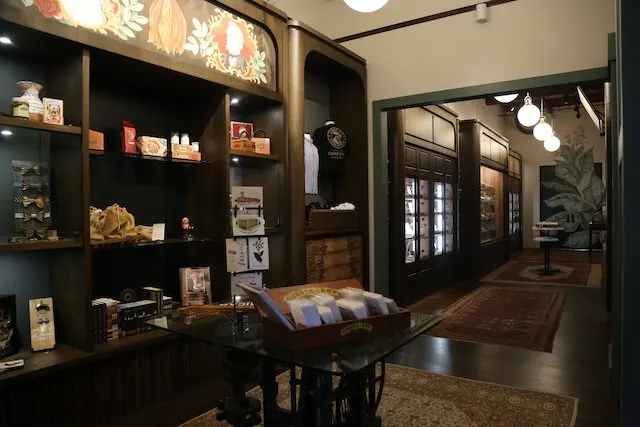 Founded in 1895, JC Newman is America's oldest family-owned premium cigar maker, and the last operational cigar factory in 'Cigar City'. (Which is Tampa, if you weren't sure!)
The signature clock tower of the iconic El Reloj factory along with the 3 storey museum together immerse you in the sights, sounds smells, and historic ambiance created during the craft of cigar making. Tours here take you through the factory and around the farm. A must for any smoking aficionado.
Get spooked during a Tampa ghost tour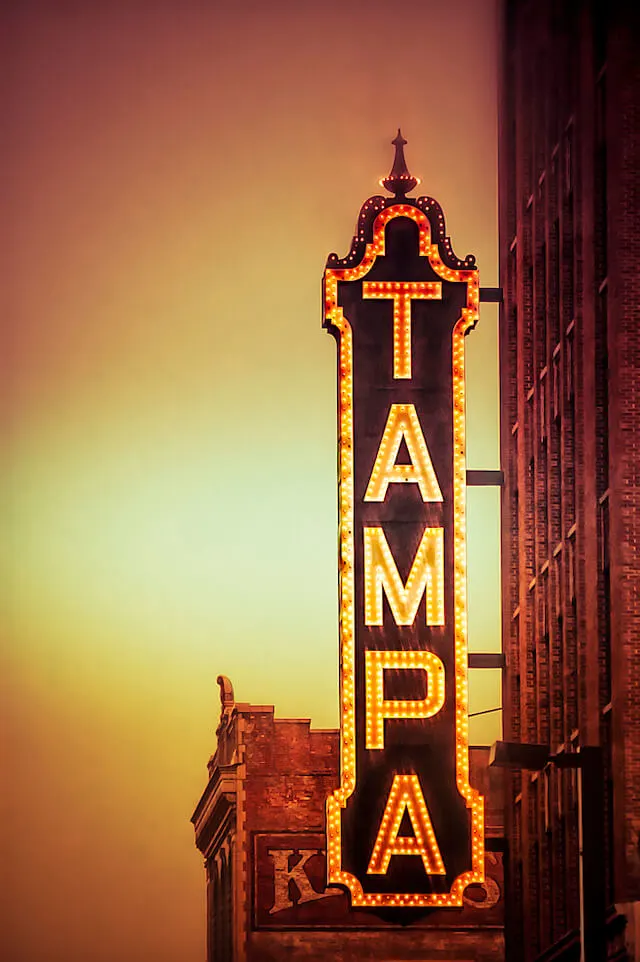 If you're looking for a truly unique and spooky experience, then a Tampa ghost tour is a must-do. These popular tours take guests to some of the most haunted places in the city, where you'll hear stories of ghosts, witches, and other supernatural creatures. You might even see one yourself!
Ghost tours are the perfect activity for groups of friends or family members looking for a fun and scary adventure. So if you're brave enough, be sure to sign up for a tour and see what all the hype is about.
Admire Tampa from the sky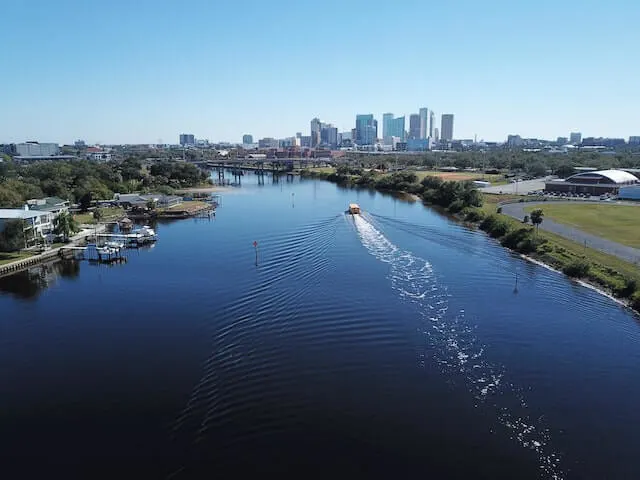 There's no better way to admire the beauty of Tampa than from the sky. And there are plenty of ways to do that! You could take a hot air balloon ride for a bird's eye view of the city, or go parasailing and enjoy the views as you soar high above the water. For an unforgettable experience, take a helicopter tour and see Tampa from a whole new perspective.
Seeing Tampa from the sky is an experience you won't soon forget, no matter how you choose to do it. So what are you waiting for? Book your flight today!
Enjoy Busch Gardens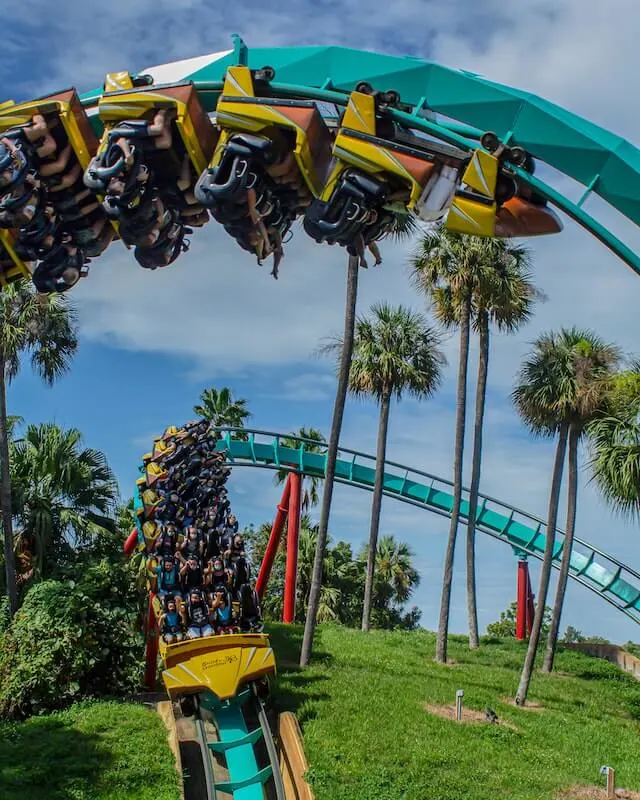 Busch Gardens is a must-see for any theme park or animal lover.
Busch Gardens is a popular animal theme park that is home to some epic rollercoasters, shows and a variety of different animals, from tigers and lions to giraffes and elephants.
Guests can watch as the animals play, eat, and sleep, and even get the chance to feed some of them! The animal habitats also offers educational programs and behind-the-scenes tours, perfect for groups or families with children. And if you're looking for a truly unique experience, be sure to check out the Safari Adventure, where you'll get an up-close look at some of the most popular animals.
You will need to spend at least a day here to see everything, so come prepared to explore and have fun. But with typical opening hours between 9am and 10pm, if you've got the stamina to go all day (and have bought your tickets in advance!), you're in for a full day of adventures!
Take a scenic bike ride down Bayshore Boulevard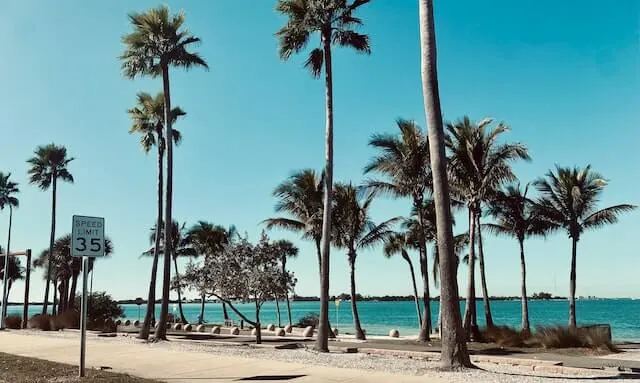 Bayshore Boulevard is a waterfront road that comes with the longest continuous sidewalk in the United States. It measures a total of 4.5 miles and also features a bike lane that's almost as long.
On the boulevard, you can find water fountains and benches but also workout stations, and a city marina. There's also a playground and several picnic areas along the way.
On any given day, you'll see people of all ages enjoying the weather while walking, biking, rollerblading, or just sitting and enjoying the view of the boats passing by. The best places to look out over the water and the city, are the linear park and the Bayshore Greenway Trail.
Explore the Tampa Riverwalk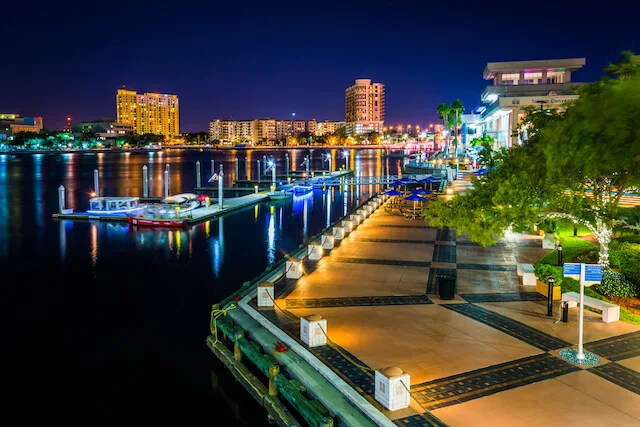 The Tampa Riverwalk is a beautiful, scenic path that runs along the Hillsborough River. It's perfect for a leisurely stroll or a vigorous walk, and there are plenty of stops along the way where you can enjoy the view, take pictures, or go for a swim.
The Riverwalk is also home to a variety of different restaurants, cafes, and shops, so you can easily make a day of it. You can even visit one of the musea or art galleries along the way.
So whether you're looking for a relaxing afternoon by the water or a fun-filled day of shopping and exploring, the Tampa Riverwalk is the perfect place to be.
Tip: If you have the chance of going to the Tampa Riverwalk at night, do it! The view of the city skyline with colorful lights is simply beautiful.
Head down to Ybor City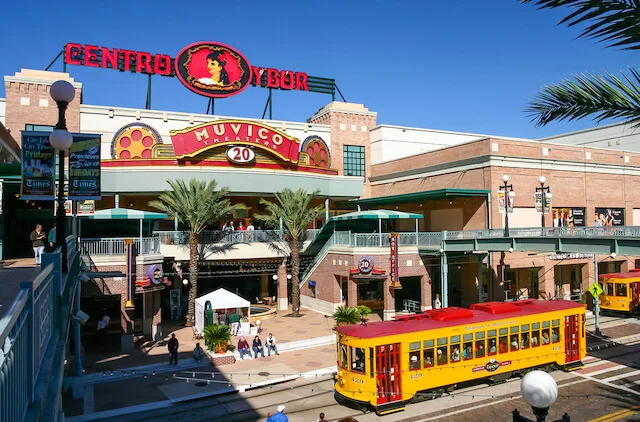 Ybor City is one of the most vibrant and historic neighborhoods in Tampa, Florida. Founded in the 1880s by Cuban cigar manufacturers, Ybor City was once known as the "Cigar Capital of the World."
Today, Ybor City is a thriving community with a diverse mix of shops, restaurants, bars, and cultural attractions. Visitors can enjoy walking along the brick-lined streets, browsing the unique shops, sampling the delicious food, and discover more about the history and heritage at the Ybor City Museum.
Ybor City is also home to a number of annual festivals and events, making it a great place to visit any time of year!
Expand your history knowledge at the Tampa Bay History Center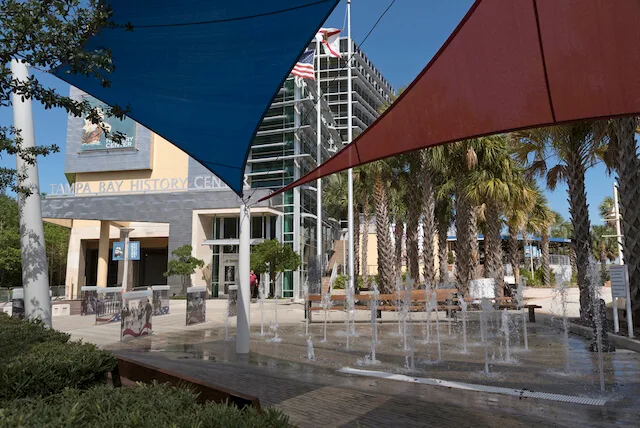 The Tampa Bay History Center is a great place to learn about the history of Tampa and the surrounding area. The center offers exhibits on a variety of topics, including the Seminole Wars, early settlement in Florida, and the Civil War. The History Center also has a research library and archives that are open to the public.
If you're a history buff, or even if you're just curious about the Tampa Bay area, the Tampa Bay History Center is definitely worth a visit.
Have dinner at Florida's oldest restaurant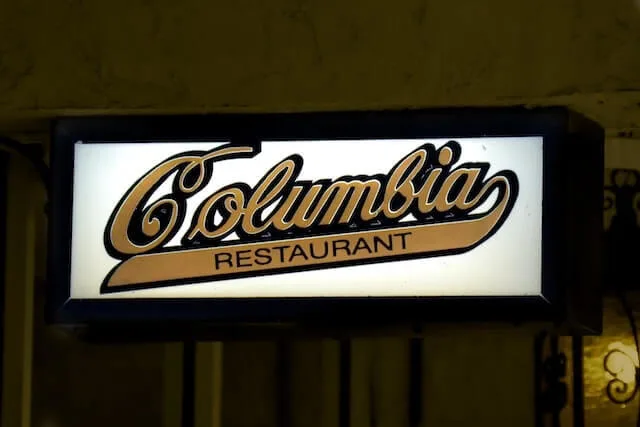 Columbia is Florida's oldest restaurant, and it's located right here in Tampa!
The restaurant opened its doors in 1905 and has been serving delicious Spanish and Cuban cuisine ever since. Visitors can enjoy a variety of dishes, including the famous "1905 Salad".
Day Trips from Tampa FL
Explore the Magic of Walt Disney World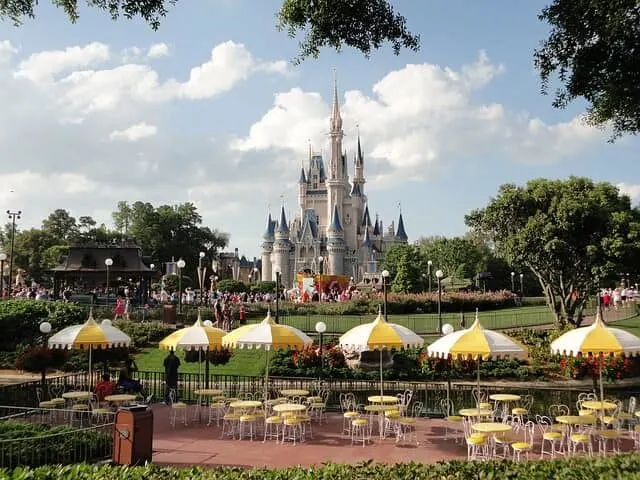 Just an hour's drive from Tampa Bay, the magic of Disney awaits.(Be sure to pre-book your tickets and skip the line!)
Boasting 4 theme parks (Magic Kingdom, EPCOT, Hollywood Studios and Animal Kingdom) and 2 water parks (Blizzard Beach and Typhoon Lagoon), Walt Disney World resort is like no other place on earth.
If you have kids – whether they are the big or little kind(!) – a little bit of faith, trust, and pixie dust combined with incredible rides, amazing shows, and endless character greetings, is always a good idea.
Enjoy the rides at Legoland Florida Resort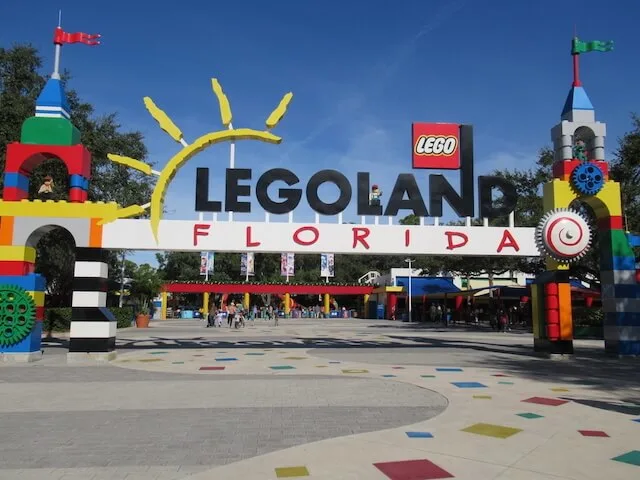 For families with young children, Legoland Florida Resort is the perfect vacation destination. Located in Winter Haven, just under an hour drive from Tampa, the resort features a 150-acre theme park with more than 50 rides, shows, and attractions.
Families can also enjoy a water park, hotels, shopping, and dining at the resort. And with a variety of ticket options, there's something for everyone at Legoland Florida Resort.
Universal Studios & Islands of Adventure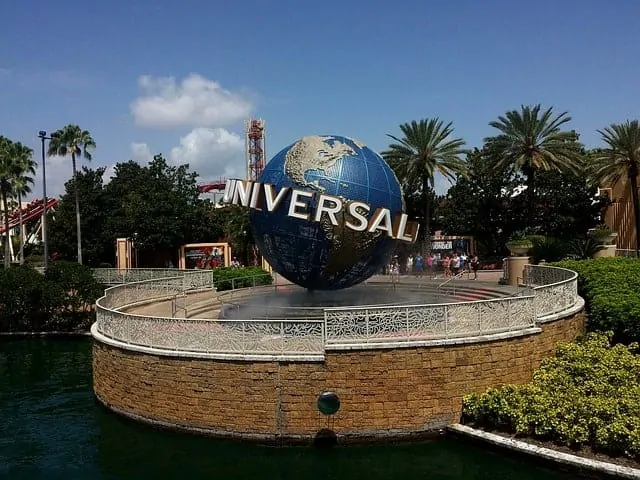 For those that can't get enough of theme parks and plan to be in the Orlando area, Universal Studios along with Islands of Adventure and the Universal CityWalk are great options.
Ride a multitude of music and movie-themed rides and attractions, see stunning live shows, grab your robes and wand before heading to Hogsmeade to become part of the Harry Potter world and end your days strolling along the Universal Citywalk.
As always, we recommend pre-booking your tickets so you can skip the entrance lines. It honestly saves so much time!
Wrap-up: Top Things to do in Tampa – perfect for first-time visitors.
Tampa is a great city for those who enjoy being outdoors. There are numerous parks and green spaces, as well as a variety of recreational activities to choose from. For those who enjoy hiking or biking, the Tampa Riverwalk offers a scenic path along the river. Meanwhile, kayaking and stand-up paddleboarding are popular activities on the Hillsborough River.
And of course, no visit to Tampa would be complete without spending some time at the beach. So whether you're a local or just visiting for a few days, be sure to check out all that Tampa has to offer.
Between sightseeing and relaxation time, you might feel like you could spend forever in Tampa. While you will have a great time no matter how much time you are able to spend there, make a plan to come back to see even more of what the beautiful city has to offer you!
We hope this guide to 15+ Best Things to do in Tampa for First-Timers had been a huge help in planning your trip, and if you know of anyone else that needs a little bit of inspiration or assistance in planning their Tampa getaway, please be sure to share on social media: Facebook, Flipboard, Twitter or grab one of the images from below for Pinterest. And remember – sharing is caring (and we thank you in advance!)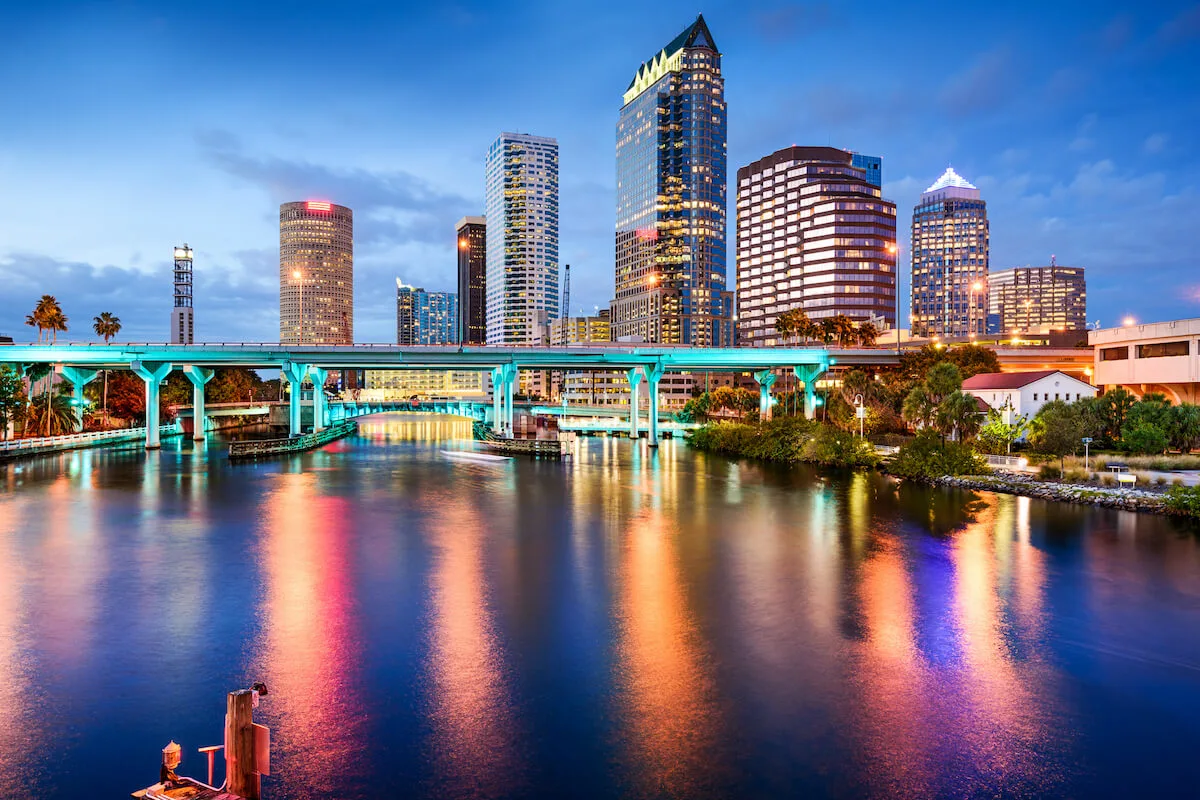 READY FOR MORE USA TRAVEL INSPIRATION? YOU MIGHT BE INTERESTED IN THESE TRAVEL TIPS, TRAVEL ARTICLES, DESTINATION GUIDES, TRAVELER RESOURCES AND RELATED POSTS ABOUT OTHER AMAZING CITIES IN NORTH AMERICA:

Hi There! Thanks for reading our guide to the Ultimate Tampa Travel Guide – Best Things to do in Tampa Florida (perfect for first-time visitors) I just wanted to let you know that this post contains affiliate links, which means if you purchase something after clicking a link, I may get a small commission – which is at absolutely no cost to you. If you enjoyed this article and are going to be searching for some of the things I mention anyway, I would love it if you could click through from the links above & thank you in advance! Read my full Disclosure here.
And a huge Thank You for reading the MakeTimeToSeeTheWorld travel blog.