Plan the perfect northern Cali stay with our guide to 10+ Fun Things to do in Auburn CA which includes where to stay, where and what to eat & day trip ideas!
There are so many things to do in Auburn. Visiting Auburn is a lot of fun and by learning about its history we learn to appreciate what the town has to offer today.
Auburn is a charming small California town that was born during the 1800s gold rush. As more people came to the area hoping to strike it rich, the town grew to provide them with homes and services.
Today this lovely place provides the link between the town's turbulent past and lively present. There are museums that tell the story of dreams and hopes, an old town that preserved much of the atmosphere of a gold rush town. Restored old houses, amazing restaurants, hotels, wine bars, parks and farmers' markets.
Not to mention a whole heap of outdoor activities with the city of Auburn having declared itself 'endurance capital of the world' in 2003. This was due to playing host to several notable endurance events including the Tevis Cup 100-Mile Endurance Equestrian Ride (est. 1955) and the Western States 100-Mile Endurance Run (est. 1976) held in the Auburn State Recreation Area.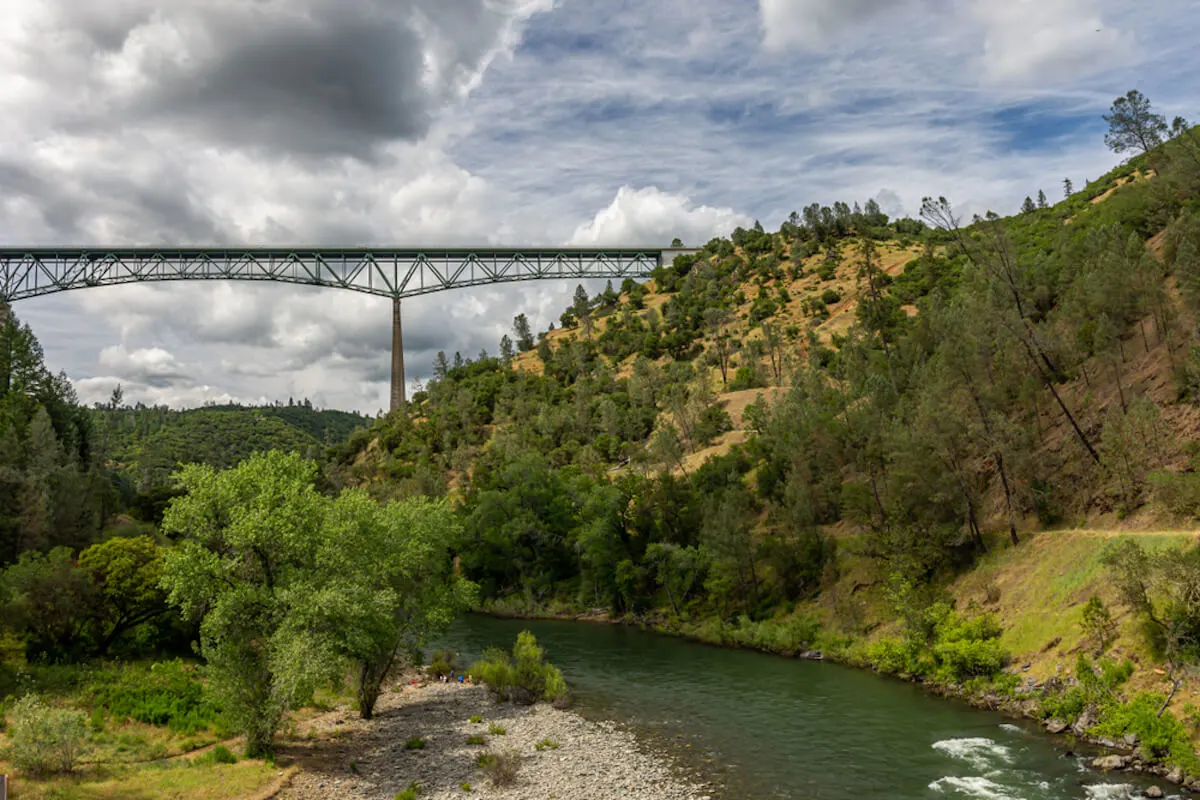 Disclaimer: Almost all posts on this site contain affiliate links, and this one about The Best Things to do in Auburn CA is no different. This means that if you click on any of the links in this post (and make a purchase) I may receive a small commission at absolutely no cost to you. Each post is carefully crafted to (hopefully!) answer all your questions and recommendations are made where we believe they will improve your trip and help with your planning. As such we thank you in advance should you decide to click & buy. Read my full Disclosure here.

GENERAL TRAVEL INFO FOR VISITORS TO THE USA
Visa: Travelers from countries that are members of the Visa Waiver Program (ESTA) do not require a visa when visiting the USA. However, it is recommended to check up-to-date visa entry requirements before your visit regardless of what country you are coming from to avoid issues and concerns on the date of your travel.
Currency: The official currency in Auburn CA is the U.S. dollar or American dollar ($, USD, US$).
You can withdraw currency from ATMs using your local bank card or a designated travel card. If you are visiting from another country, be sure to check any fees and charges from your bank prior to using it and carry a second source of payment/cash in case your primary card gets 'eaten' by an ATM.
Language: English is the primary and most widely spoken language in the USA (although not the official one at the Federal level!) There are 350 other languages spoken, the main ones being Spanish, Chinese, French, and Vietnamese.
WiFi/Internet Access: Depending on your length of stay, you can either purchase a local sim card (in advance or on arrival) – to swap out with the one in your own phone to avoid roaming charges. OR, grab a pay as you go portable Wifi Devices which means you can keep your sim active and connect wirelessly. Just remember to turn off data roaming so you don't incur any hefty charges.
Essential Auburn Travel Tips: What to Know Before you Go
Getting Around Auburn CA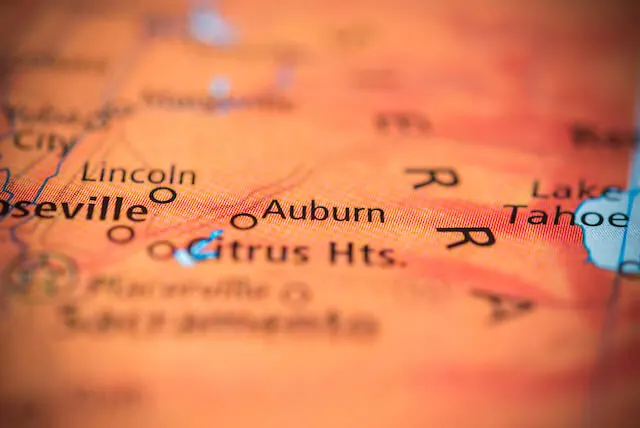 Auburn is fun to explore on foot and the historic Auburn is small enough to walk around without too much effort. That is the best way to enjoy the preserved historic buildings and beautifully restored shops that now provide home to restaurants, cafes and boutiques.
Exploring surrounding vineyards is probably on your schedule and joining one of the organized tours will not only allow you to visit more of them but will enable you to do it in style. They all have air conditioned vehicles and will even carry your purchases. Nobody visits wineries without getting some samples for later.
Auburn has a network of dedicated bike trails, which makes biking around safe and fun. Since biking is very popular in Auburn, there are bike rental shops on every corner. And if you have a particular place to go to, there is a local Uber. They know where everything is.
There are many hiking trails that will take you from the town to some of the most interesting spots around. Ask your hotel to give you a trail map. Bring enough water and sturdy shoes and do not forget a bathing suit, you might end up at the river, Clementine Lake or one of the swimming holes.
Where to Stay in Auburn CA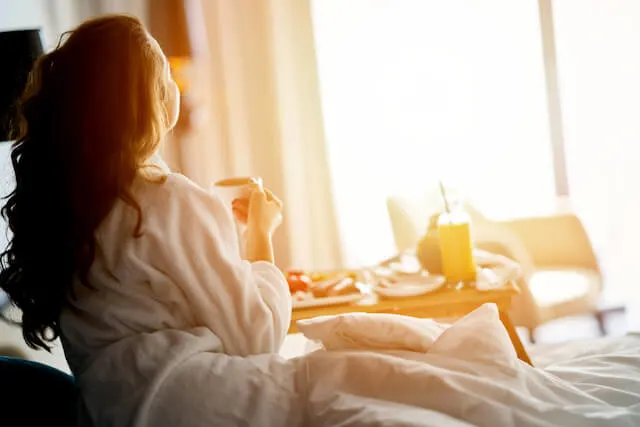 There are plenty of hotels, bed and breakfasts, and private homes to choose from in Auburn. Here are just a few to make your search easier.
Luxury ($$$) Holiday Inn Auburn, an IHG Hotel is a modern hotel only about an 11 minute walk to the historic Auburn. The hotel has all modern amenities, a swimming pool and is pet-friendly
Mid-Range ($$) Carriage Loft is a private one bedroom home, in a quiet country setting just out of Auburn. It is perfect if you are traveling with family. It is located in a beautifully renovated historic carriage house and has all modern amenities and a large garden with the pool.
Budget ($) Super 8 by Wyndham Auburn is an unpretentious, modern hotel that offers all modern amenities for a comfortable stay. It is located on the edge of the city, a short walk to the Old Town Auburn and the recreational areas.
Where to Eat in Auburn CA
One of the unexpected pleasures when visiting Auburn is the quality of food. It should not be surprising since there is so much fresh produce in California's lush, fertile climate. Plenty of great restaurants are right in Old Town Auburn, so stop by and check them out while exploring Auburn's historic heart.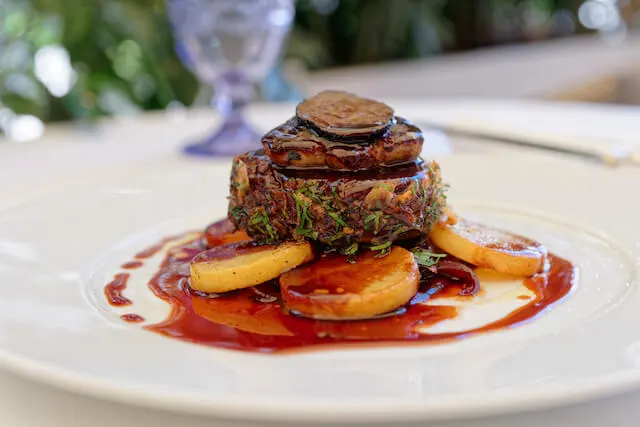 Josephine's is an upscale, elegant restaurant in a French bistro style. It is located in the lovely historic Odd Fellows No. 7 Lodge, an imposing brick building built in 1894, at the peak of the area's gold rush.
Their menu is a seasonal blend of French bistro classics and Eastern European favorites. It ranges from fresh raw oysters to steak fritters. The best choice is always listed on the daily chalkboard menu – it has whatever is available seasonally, fresh and often organic.
Auburn Thai Garden Restaurant offers fresh and healthy authentic Thai food. All dishes are made to order and can be made vegetarian. Try their Spicy Fish Cakes – fried spicy Thai fish cakes drenched in sweet tangy cucumber chili sauce and crunchy peanuts.
Their Green Apple and Crispy Fish Salad is everyone's favorite – it includes crispy croutons, sliced green apples, carrots, sweet onion, fresh mint, cilantro and cashew nuts. It is served with the house special lime dressing.
Tre Pazzi Trattoria is a traditional Italian restaurant offering authentic Italian dishes. All are made in-house with seasonal local ingredients. Their motto is "Simplicity and freshness" and they are considered the key to true Italian cooking. Their menu changes frequently and all their wine and beer are Italian imports.
The Baker and the Cakemaker, Inc. is an artisan bakery and cafe famous all over Placer County for high-quality artisan bread and pastries. They use organic flours, and high-quality grains, seeds, and nuts.
Now, let's explore 10 amazing things to do in Auburn CA, whether you are there for the weekend or just a few days, I have got you covered!
Carpe Vino Auburn, located at 1568 Lincoln Way Auburn CA, is a favorite bar offering high-end New American cuisine & fine wines in a charming, historic building.
10+ Best Things to do in Auburn CA
The Gold Rush Museum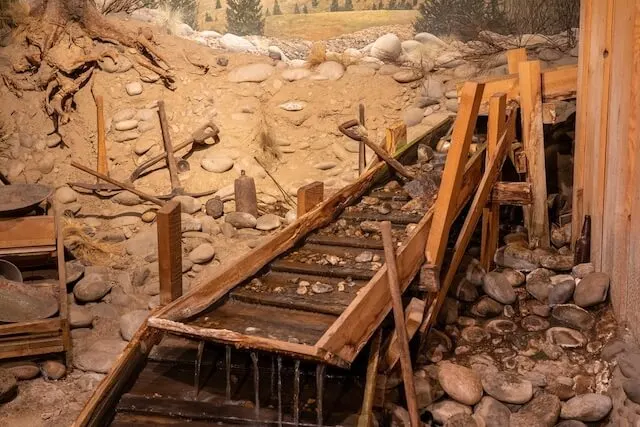 Of all the things to do in Auburn, visiting the Gold Rush Museum is an absolute must. Located in the old downtown Auburn Depot Building, The Gold Rush Museum tells the story of a 19th-century world of gold miners, settlers in the Sierra Foothills and their families.
The fascinating displays and dioramas show the way of life and the struggles they had to overcome.
Most of the exhibits are interactive. There is a recreation of a mining tunnel, a gold rush "Twitter wall," hands-on exhibits and a wheelchair-accessible panning stream where visitors can gain the real mining experience. You can try your hand at panning for gold and pose for photos with your loot.
The museum is open from Thursday to Sunday from 10:30am – 4pm. The entrance is free.
PlacerGROWN Farmers' Market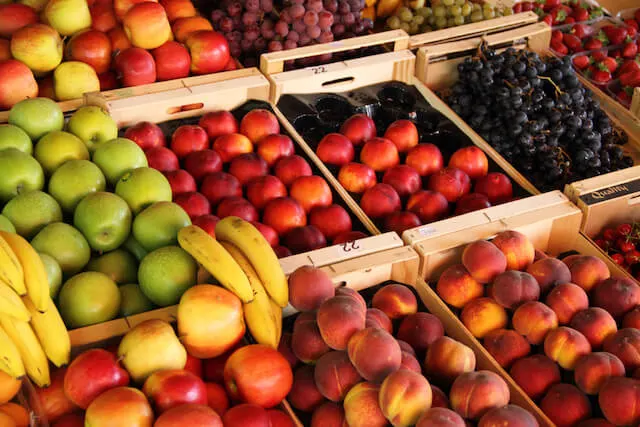 PlacerGROWN Farmers' Market (at 150 Auburn Folsom Rd Auburn CA) offers locals the opportunity to stock up with fresh seasonal produce. For the visitors, the market is a lovely spot to visit, learn what grows in the area, talk to the farmers and taste fresh goodies.
Besides fresh produce, you can find bread, honey, hummus, cheeses and much more.
With so many wineries and wonderful parks around Auburn, think about making a picnic basket and taking the family on an outing. Cannot go wrong.
The farmers' market has a few locations around town. The most popular one is in the Old Town Courthouse Parking Lot on Folsom Road. It is open on Saturday from 8am – 12pm.
Old Auburn Historic District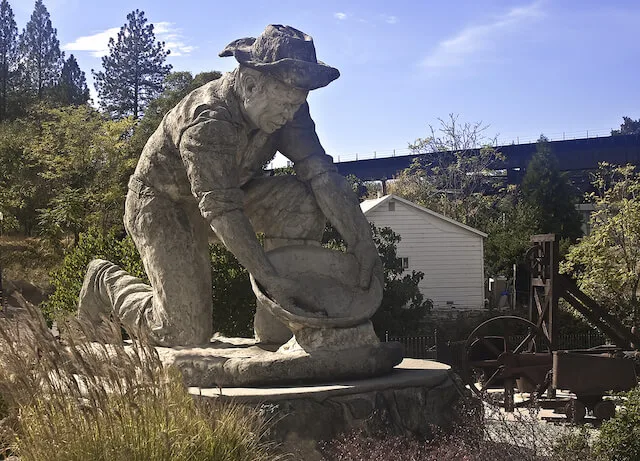 Old Auburn Historic District is the heart of Auburn. It is where you start the exploration, is a great walking area and where there are the best things to do in Auburn including the Joss House Museum, Auburn Old Town Gallery, the Claude Chana statue (above) – the founding father of Auburn who struck gold in 1848, the Auburn Old Town Postoffice and lots of boutique shops.
As you stroll through the colorful streets, you can see the historic architecture with restored and replicated 1800-era buildings. Today they house boutiques and wine tasting stores but were once selling supplies to the gold miners.
Officially established in 1849, Old Town Auburn easily captivates visitors with its historic charm, which blends easily with gourmet restaurants, gift shops and lively seasonal events.
Depending on the time of year you visit, you can enjoy the Auburn Co-op, Vintage Marketplace, or Classic Christmas events.
To learn more, join the free guided tour of Old Town Auburn. It starts every Saturday at 10 am at the Placer County Courthouse on Maple Street. For more information, call (530) 889-6500.
Knee Deep Brewing Company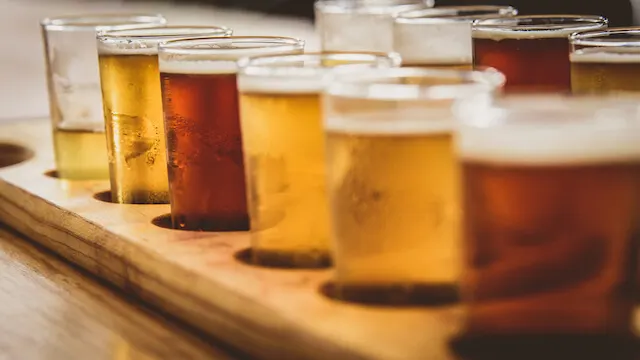 Knee Deep Brewing Company is a popular local brewery that has been providing great award-winning beer for the last 11 years. Their huge tasting room often hosts music and other events. There are always food trucks around to grab something to eat while sampling their craft beer.
Located on Bell Rd. past The Ridge Golf Course, the brewery taproom is family-friendly and has indoor and outdoor seating with plenty of games for the kids. There are large TVs for watching current sports events. It is a fun place to meet old and new friends.
The tasting room is open practically every day from 11:00 – 8:00. You can watch the brewing process from the taproom while you taste their delicious beers.
Visit Lake Clementine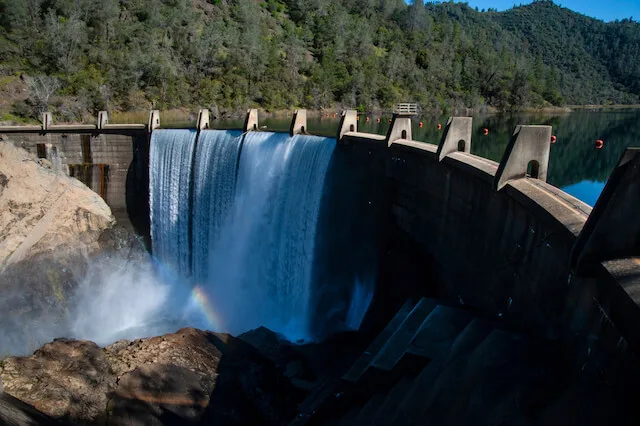 If you come to Auburn in the summer, you should definitely spend some time on Lake Clementine. It is a lovely 3.5-mile-long reservoir on the North Fork American River Canyon just above Auburn. It was created by damming the North Fork of the American River to contain gold-mining debris.
The lake and its surrounds are part of the Auburn State Recreation Area.
The lake is popular for waterskiing, boating, wakeboarding, kayaking, fishing and rowing. There are even a few small beaches. All around it are steep densely forested canyons. One of them, known as Robbers Roost, is a popular climbing and caving spot.
All around the lake is a network of hiking and biking trails that connect the lake with Auburn, but also with Sierra Nevada trails.
It takes a ten-minute drive to get from Auburn to the Lake Clementine Trail, or you can hike all the way in about two hours. Once you get to the Lake Clementine trailhead, you will enjoy the shade of a lush forest of old conifers and oaks.
Several smaller trails will take you all the way down to the river. One of them goes down to a deep pool under the North Fork Dam. The view of the cascading water is spectacular.
The Placer County Wine and Ale Trail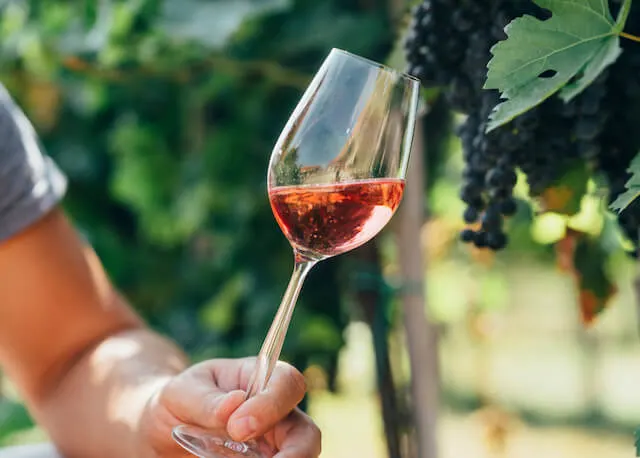 There are more than 20 wineries in Placer County, each one unique, with a different vibe and different wine varieties. Many of them have tasting rooms in Auburn's Old Town, but you might want to go directly to the source. Visiting vineyards and tasting local wines right off the vine is almost as much fun as drinking their wine.
You do not have to settle for just one or two wineries – join a tour of the Sierra Foothills American Viticultural Area. There are several organized tours you can join if you prefer not to drive and drink as much as you wish.
Some of their best wineries are Mt. Vernon Winery, Vina Castellano Winery, Paza Winery, Lone Buffalo Vineyards, and Fortezza Winery.
Placer County also has 12 award-winning great craft breweries. Some of the best California IPAs come from Placer County. You can taste them at the local restaurants, but you can also visit breweries and their taprooms in town. There are several organized tours you can join and avoid driving and drinking.
Some of the most famous breweries are Knee Deep Brewing Company and Crooked Lane Brewing Company.
If you come in the summer, buy a summer passport and get access to free tasting and experiences at many participating Placer County Wineries & Breweries. There is also a high chance you will be invited to a "Sips & Suds Summer BBQ" where besides great booze and food you will enjoy live music, artisan vendors, games, and a gourmet BBQ at Gold Hill Gardens in Newcastle.
Hit the Local Parks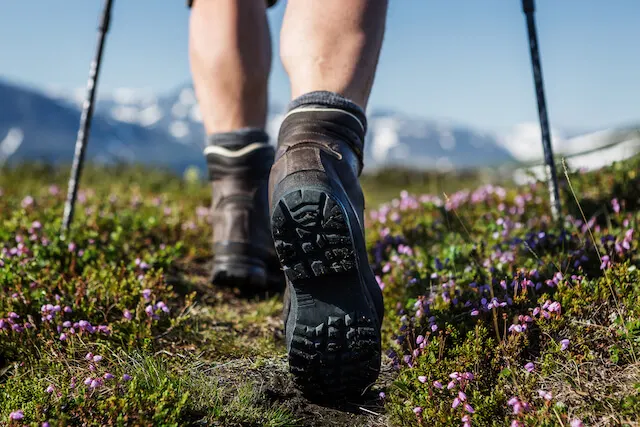 Getting out when in Auburn is easy. The town is surrounded by lush vineyards, rolling hills, rivers that spill into magnificent waterfalls, ancient conifer and oak forests and miles and miles of hiking trails.
There are trails for all levels and some even with waterfalls. Some suggestions for you to visit:
Western States Trail: Great for beginners, beautiful views, easy access. Distance: 2 miles
Foresthill Divide Loop: More for experienced hikers, this trail won't let you down. You will get views from Lake Clementine along the way. Lots of vegetation and flowers around spring time. Loop: 10 miles.
Hidden Falls Trail: This hike suits all ages, and the falls are just stunning! There are also lots of nice plants along the way and pretty flowers in spring. Loop: 4.2 miles
Here is my complete list of 10 awesome hiking trails in Auburn for you to enjoy.
For other outdoor adventures, be sure to explore Regional Park Auburn where there are picnic areas, pickleball courts and an 18-hole disc golf course (frisbee golf), considered one of the best in northern California.
Or saddle up for some horseback riding, take your (well behaved) furry friend to the Ashley offleash dog park; and take your pick of kids activities available in Auburn including Overlook Park with its beautiful view of the canyon and a skate park, a Scavenger Hunt Walking Tour of Old Town Auburn, Foothills Bowling Center, and the many family-friendly festivals and fairs that happen throughout the year in the city.
DarkHorse Golf Club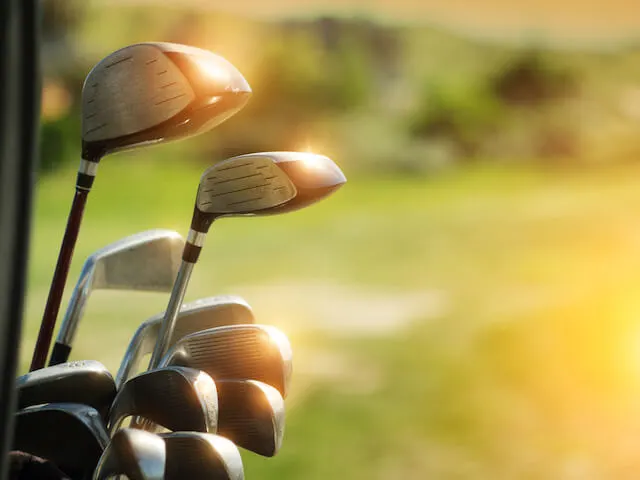 Passionate golfers will be pleased to learn that Auburn has several world-class golf clubs. DarkHorse is one of the more challenging courts, designed by Keith Foster. It features 18 holes and it stretches 7,031 yards. It has six ponds and eight streams you will have to deal with.
Of many awards this course has received since its opening in 2002, the one received by Golf Digest is the most outstanding – it is considered one of its Best New Affordable Public Courses. 

According to the Sacramento Bee, it is No. 1 course in the Sacramento area. The vast course is beautifully manicured and meticulously maintained.
Placer County Historical Museum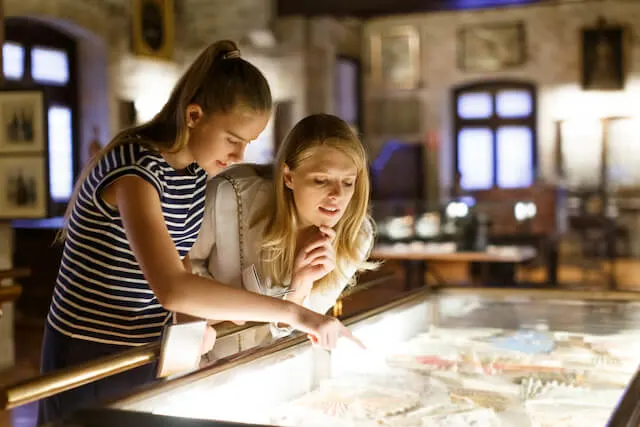 For a bit of local culture and history, you should spend some time in the Placer County Historical Museum. Since the museum is located on the first floor of the historic Auburn Courthouse, you will be able to see this magnificent Auburn icon and visit the museum at the same time.
The museum was created to show an overview of county history from the early native Nisenan inhabitants to the second half of the 20th century.
It has a comprehensive Placer County Gold collection, the Pate Collection of American Indian artifacts and the original "Auburn Centennial", painted by American renowned painter Thomas Kinkade. The entrance is free.
Every Saturday at 10:00 am the museum organizes a docent-led walking tour. It starts in the Museum gallery.
Machado Orchards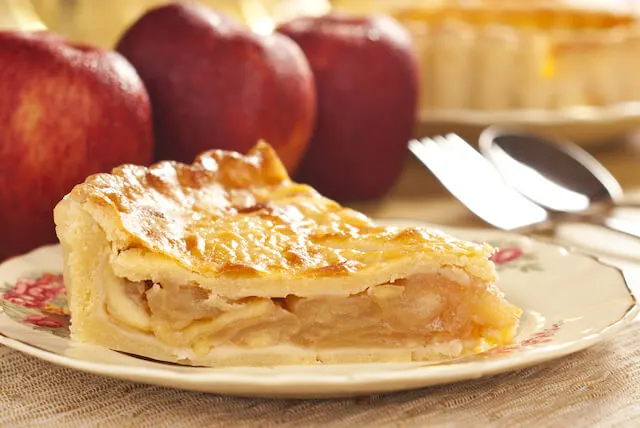 Located just outside Auburn, Machado Orchards is the local icon – has been around for 90 years. It is a great place to visit with the kids and let them roam among the trees full of ripe fruits.
There are many kinds of apples and pears, peaches, cherries, apricots, blackberries, raspberries, plums, pears, nectarines, and figs. You can buy the fresh seasonal fruits or pick them yourself. They also make great fresh apple juice.
But the fruits and juice are not the reasons most people come regularly to Machado. They come for their famous pies. Their pies are out of this world, fresh, crispy on the outside and juicy on the inside, filled with the freshest and most delicious fruits. Their smell as they come hot out of the oven will greet you before you come to the store.
If pies are not enough for you, they also offer muffins, cookies and turnovers. There are also jams, jellies, honey, dressings, syrups, pickles, dried fruit, nuts, apple sauce, caramel apples and more…
Bernhard Museum
Built in 1851 as the 'Traveler's Rest Hotel', the Bernhard House Museum Complex allows visitors to travel back in time and see life from a simpler time and is furnished as it would have been as a Victorian home in the 1890s. Docents dressed in Victorian costumes are also available to provide guided tours of the house to visitors.
Best Day Trips from Auburn California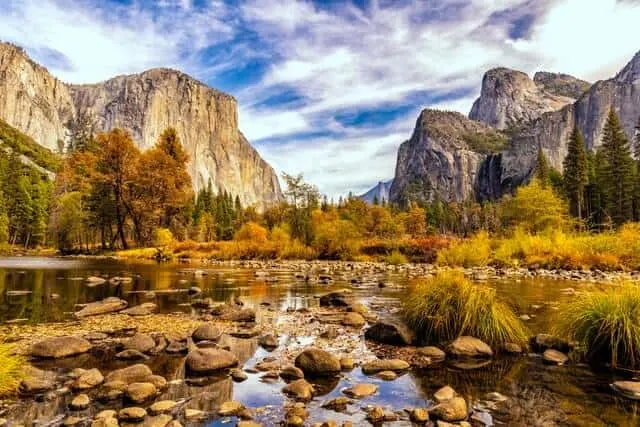 Hidden Falls Regional Park – located in the beautiful oak woodlands near Auburn, Hidden Falls Regional Park hosts 30 miles of multiple-use trails for hiking, running, biking, and horseback riding.
Yosemite National Park – a 3 hour drive will find you at the entrance to Yosemite NP and all it's wonders.
Napa Valley – if you can't get enough of the local wine and want to explore the fames Napa Valley, it is only 1 and a half hours away by car.
Why You Should Visit Auburn CA
It is easy to fall in love with Auburn. There are far more than ten things to do in Auburn. The small town in the heart of California attracts thousands of tourists every year. They are drawn by the town's respect for its rough gold mining history, magnificent nature, plenty of attractions and easy-going atmosphere.
Come to learn about Auburn's gold mining past, and enjoy its lush parks, many vineyards and breweries, lovely historic old town and relaxed atmosphere.
We hope this guide to 10+ Fun Things to do in Auburn CA has been a huge help in planning your trip, and if you know of anyone else that needs a little bit of inspiration or assistance in planning their northern California vacation, please be sure to share on social media: Facebook, Flipboard, Twitter or grab one of the images from below for Pinterest. And remember – sharing is charing (and we thank you in advance!)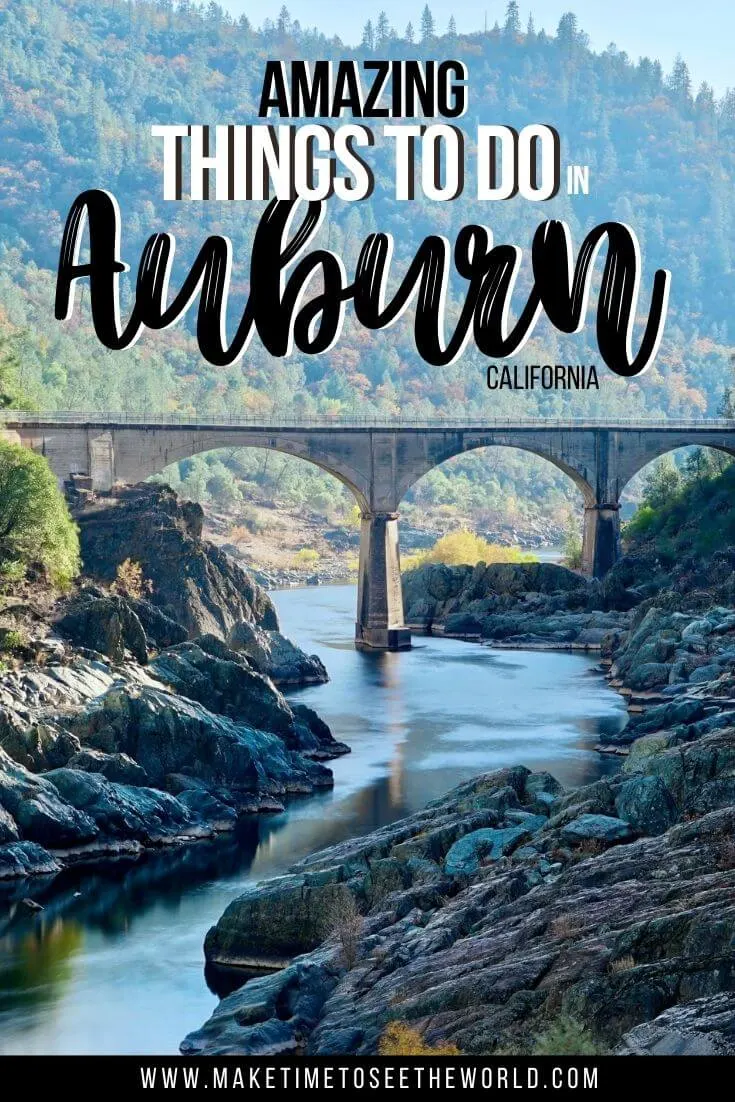 If you enjoyed this post, why not take a peek at our web story for a quick summary:
READY FOR MORE USA TRAVEL INSPIRATION? YOU MIGHT BE INTERESTED IN THESE TRAVEL TIPS, TRAVEL ARTICLES, DESTINATION GUIDES, TRAVELER RESOURCES AND RELATED POSTS ABOUT OTHER AMAZING CITIES IN NORTH AMERICA:
Hi There! Thanks for reading our guide to the Top Things to do in Auburn California I just wanted to let you know that this post contains affiliate links, which means if you purchase something after clicking a link, I may get a small commission – which is at absolutely no cost to you. If you enjoyed this article and are going to be searching for some of the things I mention anyway, I would love it if you could click through from the links above & thank you in advance! Read my full Disclosure here.
And a huge Thank You for reading the MakeTimeToSeeTheWorld travel blog.