Discover the most romantic getaways in California! From luxurious resorts to charming B&Bs, wine regions to beautiful beaches and stunning national parks, explore the best destinations for a couple's retreat.
Are you looking for the most romantic getaways in California?
From the Golden Gate Bridge to the Palm Springs desert, this list is packed with the most romantic places in California and the best destinations for romantic vacations in California.
That's a bold claim, but one that can be backed up with this list of unique and diverse destinations that range from coastal cities with ocean views to National Parks with charming cabins in the woods.
Now it's time for you to select the perfect city for your romantic couples' getaway in California or select a few and make it a special road trip for two.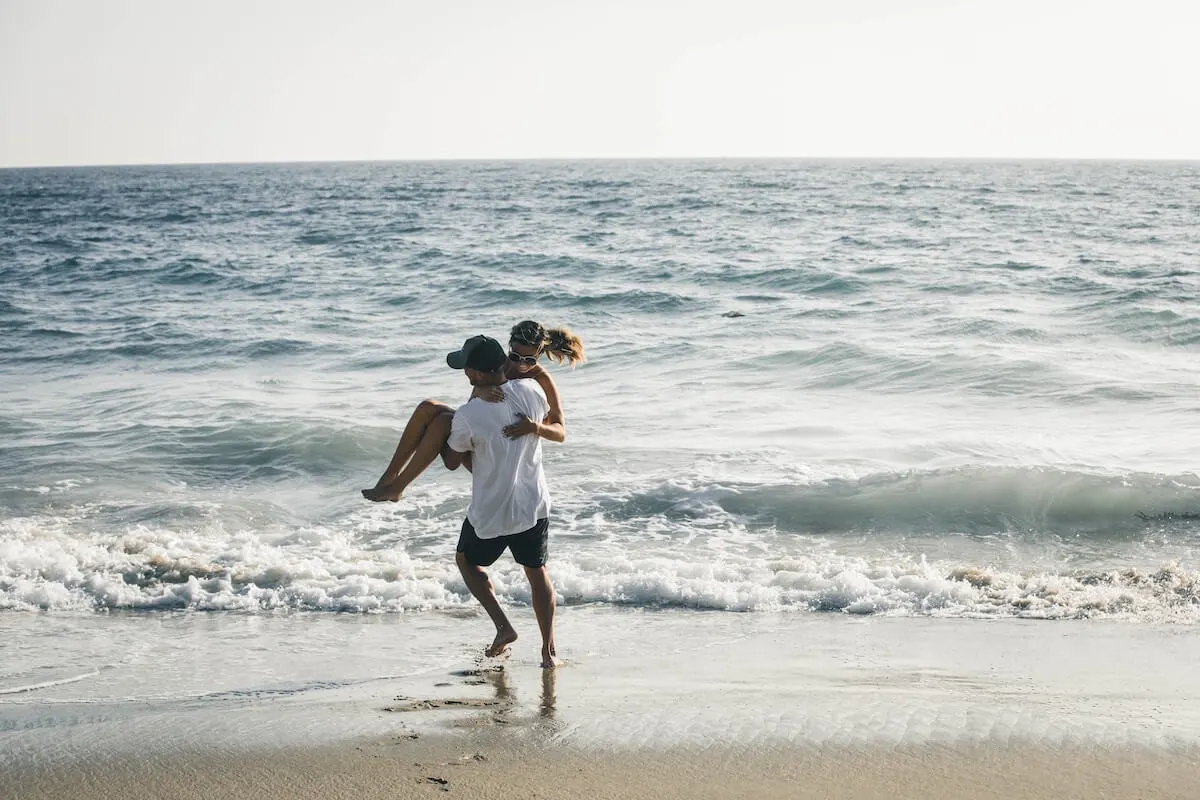 Disclaimer: Almost all posts on this site contain Affiliate links, and this one about the Best Romantic Getaways in California is no different. This means that if you click on any of the links in this post (and make a purchase) I may receive a small commission at absolutely no cost to you. Each post is carefully crafted to (hopefully!) answer all your questions and recommendations are made where we believe they will improve your trip and help with your planning. As such we thank you in advance should you decide to click & buy. Read my full Disclosure here.
Map of Romantic Getaway Destinations in California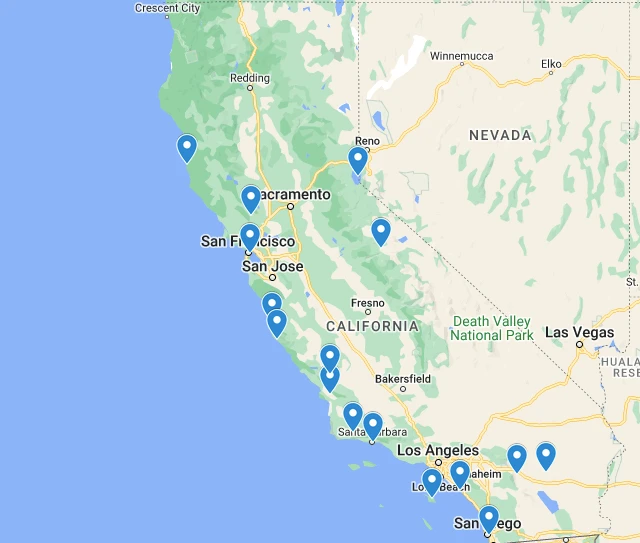 This map shows the location of all of our recommendations for the best romantic getaways in California. Click the map itself or this link to zoom in or get directions to your next romantic weekend away.
16 Romantic Getaways in California
San Francisco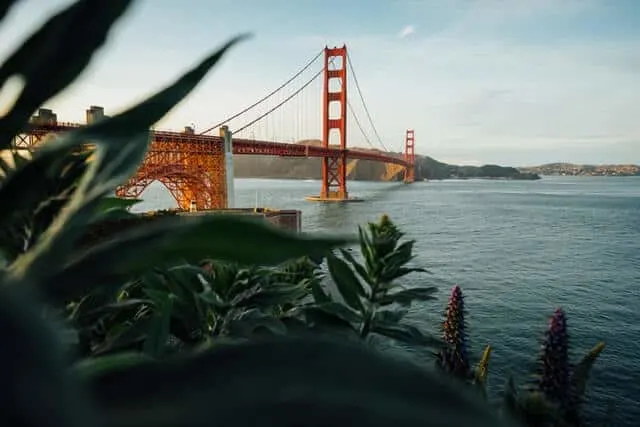 San Francisco is perfectly situated on a peninsula at the opening of the bay, where the fog meets the Golden Gate Bridge.
This romantic city offers couples the opportunity to stroll through Golden Gate Park with a stop at the Japanese Tea Gardens or to picnic at Stow Lake while watching the swimming swans.
San Francisco is the culinary capital of the west coast, with countless amazing restaurants for a special night out. Couples can opt for a world-class tasting menu at a cutting-edge fine dining restaurant like Atelier Crenn or a candle-lit dinner at a quaint Italian restaurant in North Beach.
For a chance to find a quiet place in nature, couples can head north across the bay to the Marin Headlands to walk amongst the giant redwood forest in Muir Woods. This is the perfect opportunity to book that room with an ocean view at a highrise hotel that overlooks the city for a special night.
San Francisco is one of the best Getaways for couples in California and is a perfect option for a birthday or anniversary surprise getaway.
Napa Valley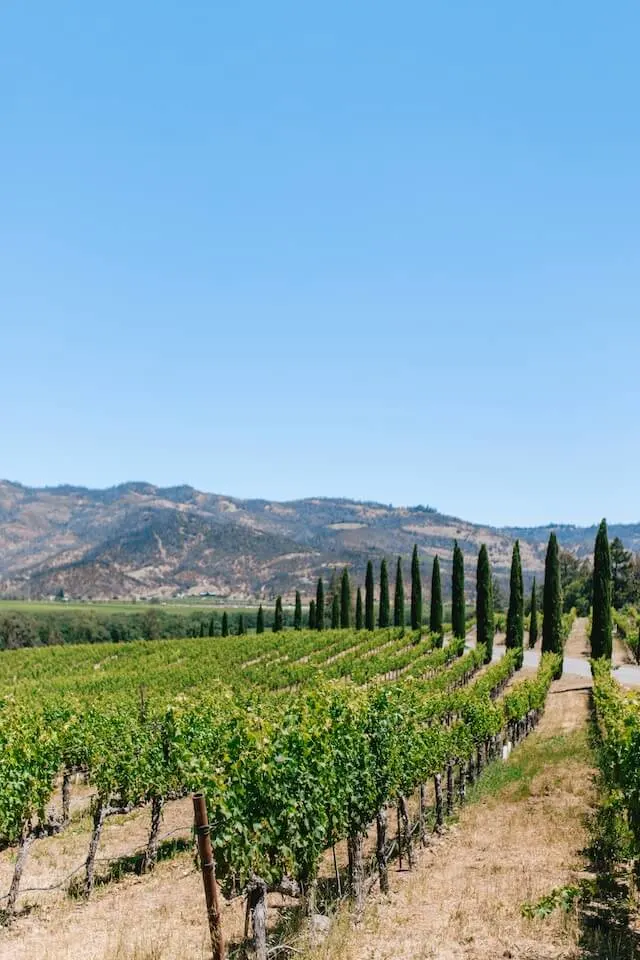 Napa Valley is located just north of San Francisco Bay and is not only one of the top romantic places in California, but it is also one of the premier wine regions in the United States.
The Napa Valley presents couples with a chance to escape to the wine country, where they can take a wine-tasting tour or book a private tasting in the vineyards.
This romantic destination is all about hospitality, which is on display at the valley's 450 wineries and its opulent hotels and resorts that offer amenities ranging from luxury spas to private hot springs.
For a special evening, couples can book reservations at some of the country's best restaurants, including Michelin-starred palaces of fine dining.
Napa is all about luxurious country living, and this laid-back but sophisticated destination offers the perfect getaway for a special occasion.
Yosemite National Park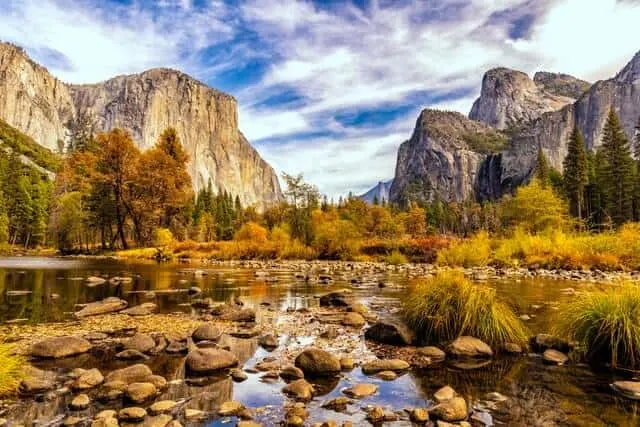 Yosemite National Park is nestled in the Sierra Nevada Mountains, where visitors flock to experience the parks towering granite peaks and majestic waterfalls.
While the park can be crowded during the summer, the Spring and the Fall offer a perfect opportunity for a romantic excursion where nature-loving couples can explore Yosemite in peace.
For a special moment, a visit to mirror lake offers a perfect spot for a picnic with views of Half Dome reflecting in the still water. What could be more romantic than sitting next to a loved one while taking in the power of the waterfalls showering the valley floor?
After a day of exploring the park trails, couples that book a Yosemite Cabin can head back to their accommodation and relax with a glass of wine in a private hot tub or cuddle up by the fire.
For those taking a day trip from San Francisco, consider taking a private tour to Yosemite so that you can relax and enjoy each other's company instead of driving to the park.
Carmel-by-the-Sea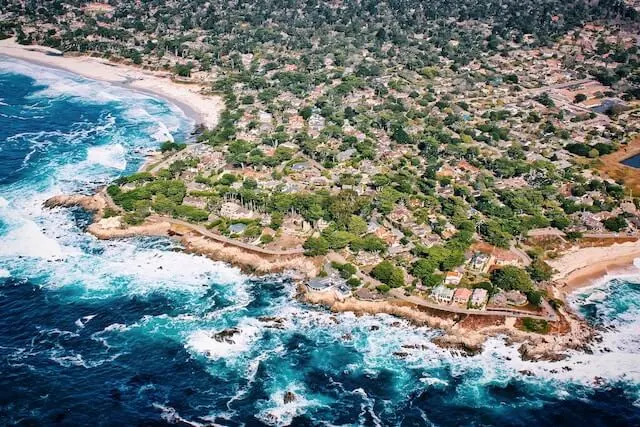 For those looking for the best places to stay along the pacific coast highway, Carmel-by-the-Sea offers a perfect stop along a California road trip.
This small beach town is situated just south of the touristy Monterey and offers a perfect escape from the crowds.
The small downtown area is home to many quaint cafes and restaurants nestled inside British Tudor-style buildings that add to the fairytale-like vibe of Carmel.
This coastal California city also has a gorgeous wine-growing region in the Carmel Valley where visitors can venture out to walk the vineyards and do a tasting at the wineries.
The quintessential romantic experience is exploring 17 Mile Drive, where couples can take in the beautiful sights, including the Lone Cypress and the Restless Sea.
To cap off a romantic trip to Carmel, head down to the beach with a blanket and enjoy the sunset on the soft white sand.
Lake Tahoe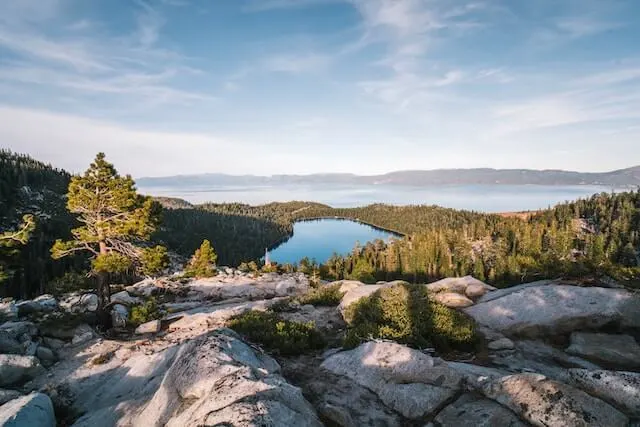 Lake Tahoe is not only a paradise for nature lovers, but the alpine lake is also a perfect romantic couples getaway for those looking for some quiet time in the mountains.
For a special treat, book a cabin with lake views where couples can find some privacy in the woods while enjoying access to the lake right from their doorstep.
Many cabin rentals include a hot tub and wood-burning fireplaces that add that extra spark for a perfect romantic getaway.
The summer in Lake Tahoe offers couples a chance to get out and explore the trails surrounding the lake and find a private cove along the shore for a private picnic.
A visit during the winter offers a bounty of snow that can be enjoyed on the ski slopes or curled up in a blanket while watching the snowflakes fall.
Many couples claim that Lake Tahoe tops their list of their favorite romantic getaways in California for the diversity of options for fun and entertainment.
Mendocino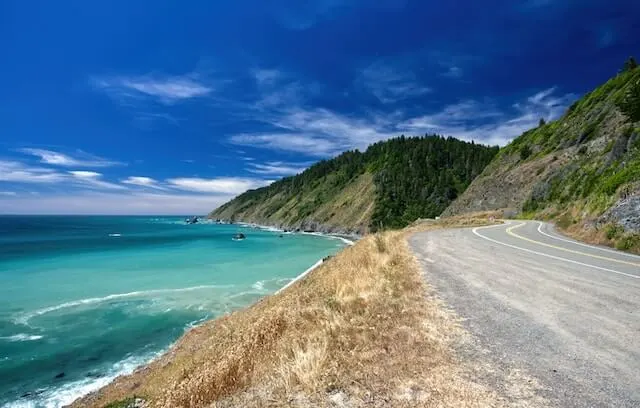 Mendicino is situated on the rocky California coast north of San Francisco and is one of the top romantic getaways in Northern California.
This area of California is where the forest meets the sea in a stunning combination that feels secluded and perfect for a romantic getaway.
For a chance to connect and share some time together, couples can book a cliffside vacation rental where they can enjoy a bottle of locally-made wine with sunset views.
The town of Mendocino is located on a peninsula surrounded by the wild Pacific Ocean, which provides an opportunity to explore the small shops while sipping on a cup of freshly roasted coffee.
Mendocino also is a perfect base for exploring the North Coast with small day trips to the Point Cabrillo Lighthouse and glass in Fort Bragg.
Big Sur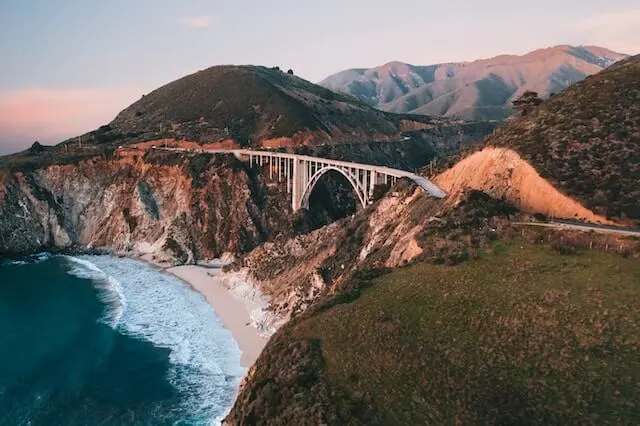 Big Sur is a must for couples dreaming of a romantic road trip down California's Highway 1.
This windy stretch of highway features countless amazing stops to take in the crashing waves as they batter the jagged cliffs and rugged sandy beaches.
Big Sur is home to many amazing retreats and lodges that offer a chance for a couple to disconnect and share some time away from life's stresses.
The scenic drive along the California coast also includes the opportunity for a romantic stroll amongst the redwoods at Pfeiffer Big Sur State Park.
Another amazing stop along Highway 1 is at Andrew Molera State Park, which is a perfect destination for a picnic on the bluffs overlooking the sun setting on the Pacific Ocean.
Make sure to add Big Sur for an extra special trip up or down the California coastline.
San Luis Obispo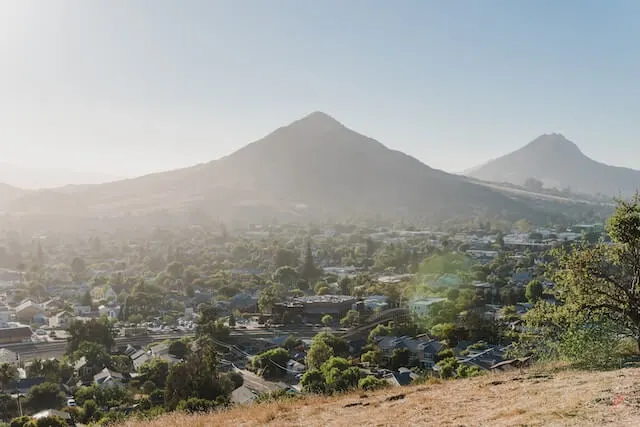 San Luis Obispo is best known for being a college town, but this small city has a romantic side that is perfect for a romantic getaway.
For a fun day trip out of the city, head to the Edna Valley for a day of tasting wine at the boutique vineyards.
Another romantic option is to find a private cove or stretch of beach at Montaña de Oro State Park for a romantic picnic with a view of the Pacific Ocean and a soundtrack of the crashing waves.
For an extra special treat, book a few nights at the Sycamore Mineral Springs Resort & Spa, where couples can unwind in the mineral springs tubs surrounded by nature.
A do not miss experience is a stroll down Higuera street on Thursday nights, where couples can explore the vendors at the farmers market with stops for food and libations along the way.
Paso Robles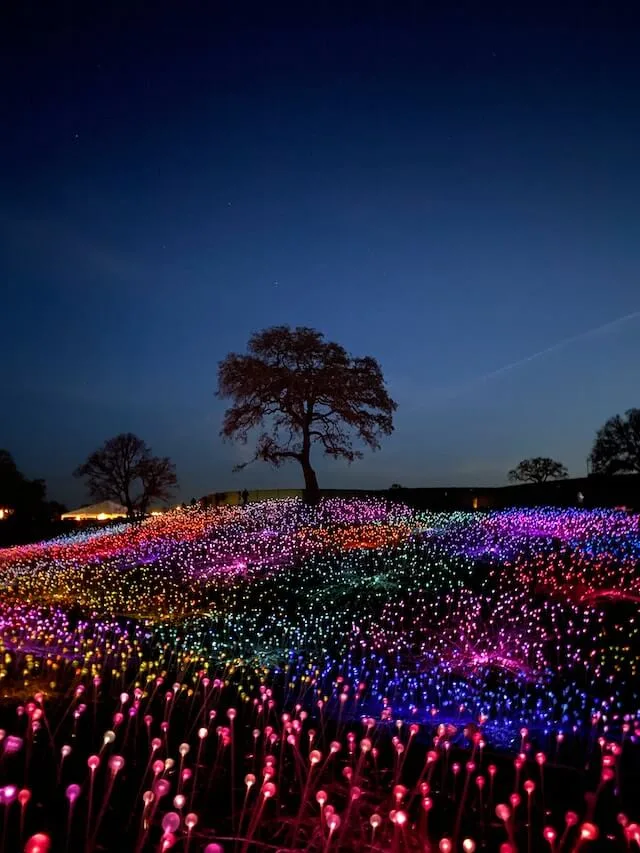 Paso Robles is a perfect stop for any road trip through the central coast and is a hidden gem for those looking for more of a sophisticated but rural California experience.
The perfect way to start a romantic trip to Paso Robles is to go for a soak in the mineral hot tub before getting pampered with a massage at River Oaks Hot Springs Spa.
Paso Robles is also home to one of the fastest-growing wine regions in the United States and offers a wide range of varietals to choose from.
Make a reservation at Justin Winery for a private tasting and a tasting menu lunch at their Michelin-star restaurant at their estate outside the city.
For a unique experience, couples can visit Sensorio, which is a 15-acre light show and art installation in one with wine and beer that can be enjoyed while taking in the view.
Santa Catalina Island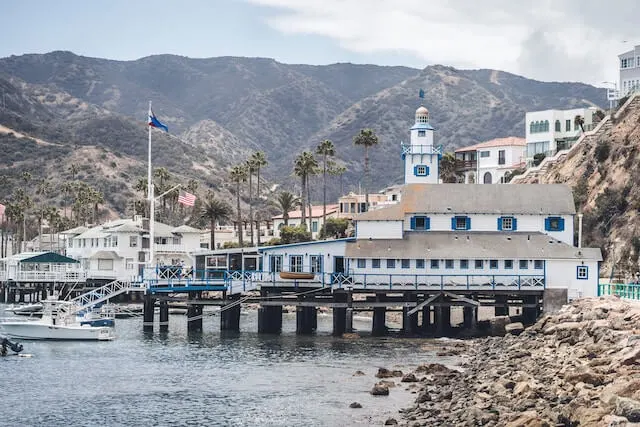 Santa Catalina Island is one of the Channel Islands located off the coast of Southern California and is often visible from the beaches in Orange County.
This romantic destination is perfect for couples wanting some time to relax together, but it's also equally amazing for those looking for an adventure.
For some fun in the sun, rent a cabana at the Descanso Beach Club and enjoy the views of the Pacific Ocean while enjoying their original cocktails.
Sometimes the simplest things make for the most romantic experiences, like eating ice cream cones together while walking along the waterfront shops in Avalon.
Santa Catalina Island is home to over 150 miles of trails for adventurous types with many options featuring stunning views from the island's peaks.
The island is also home to some great day spas for a good pampering, and there are some excellent seafood restaurants for evening dining.
Solvang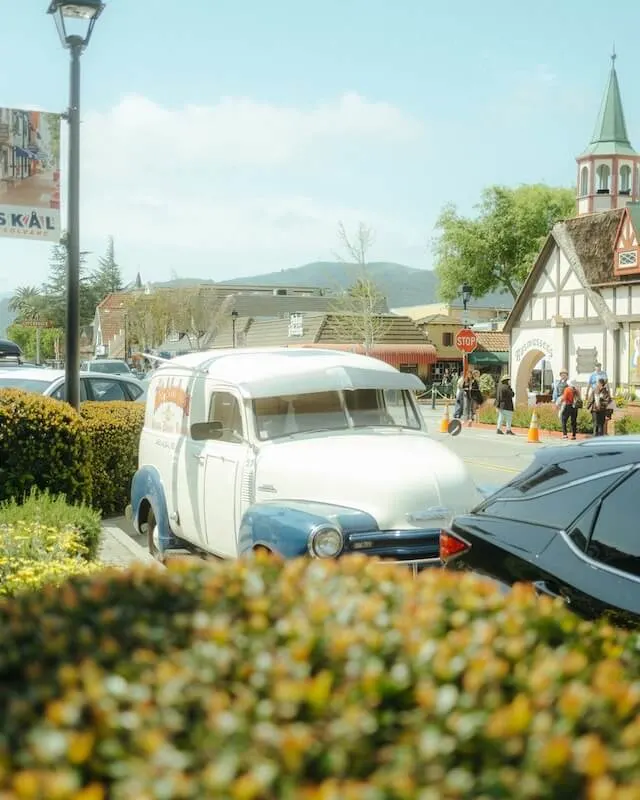 This small city with a well-known wine region and Dutch architecture is located in the Santa Ynez Valley, just 30 miles from Santa Barbara.
If you are looking for a weekend getaway or a great stop for a road trip in Southern California, then Solvang will win you over with its charming downtown.
Solvang is an ideal destination for wine lovers, as the city is right in the heart of the wine country.
A stay at one of Solvangs cute boutique hotels will ensure that couples get easy access to not only amazing wineries at the vineyards and plenty of wine bars and tasting rooms right in town.
After an afternoon of tasting wine, Solvang is home to an amazing collection of restaurants ranging from casual brunch spots with comfort food options to upscale options serving Santa Maria Inspired grilled meats.
Consider a stop in Solvang as part of a road trip connecting Paso Robles with Santa Barabara.
Joshua Tree National Park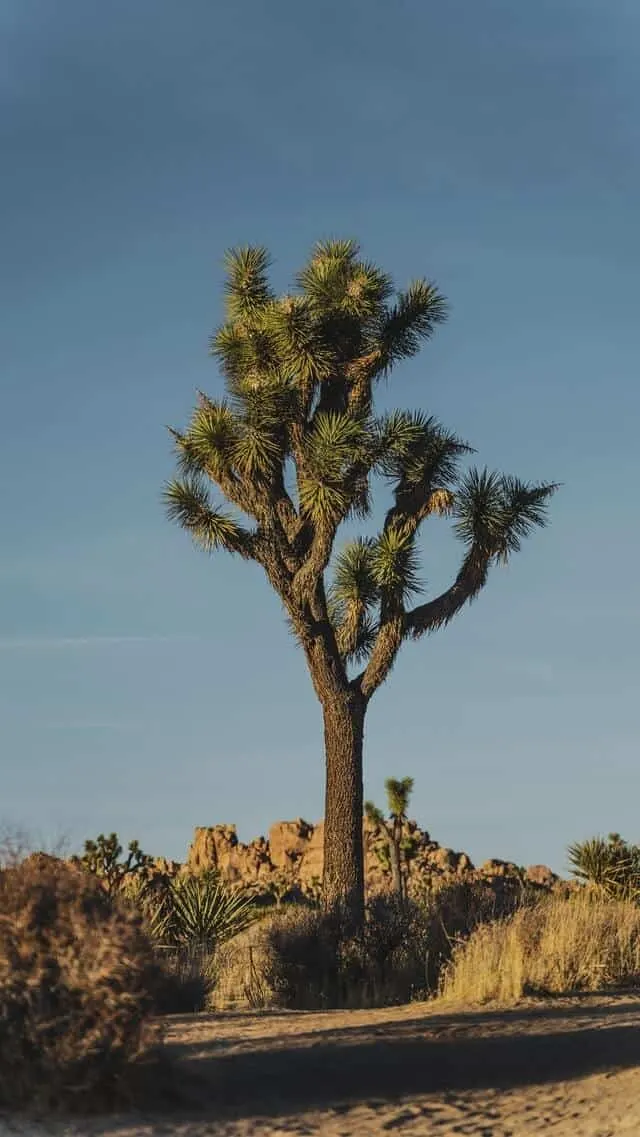 Joshua Tree is a popular destination for couples looking to share some time outdoors with daytime adventures and nights spent under the starry desert sky.
One of the top things to do is hike the park's many trails, where couples can take in the views and check out the unique rock formations, including heart and skull rocks.
Joshua Tree is one of the most popular places in the United States for rock climbing. Couples can take lessons together and support each other to new heights.
For a quiet moment, drive up to Keys View to take in the desert valley with a backdrop of the San Jacinto and Santa Rosa Mountains.
Before getting pampered in Palm Springs, get a little wild and rugged in Joshua Tree, and fall in love with the desert.
Santa Barbara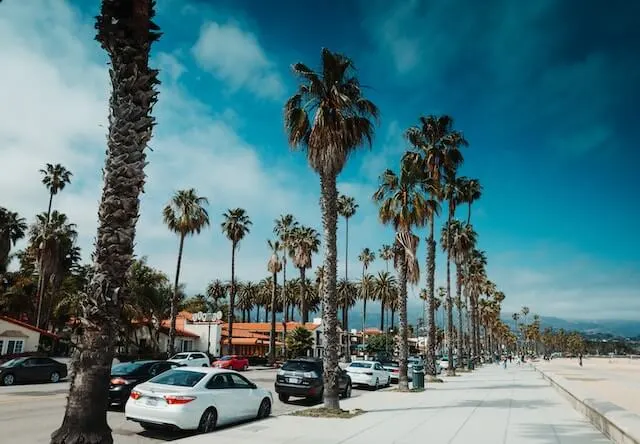 This Southern California beach town is one of the popular weekend getaways for romantic couples looking to escape the stresses of Los Angeles.
Not only does Santa Barbara offer miles of gorgeous coastline to catch some rays or go for a swim at Butterfly or Leadbetter beaches.
The city is also home to Sterns Wharf and Point Castillo, where couples can go for a walk and watch the sunset.
For couples that love great wine (and wine tours!), Santa Barbara is home to some of the best producers of Chardonnay and Pinot Noir producers for an opportunity to go wine tasting.
For couples looking to spice up their evening with a night out, the famous State Street offers a great selection of incredible restaurants and bars ranging from craft cocktail lounges to local breweries.
Couples looking for a special treat should book a room at the Hotel Californian with its rooftop pool bar overlooking one of the best beaches in California.
Palm Springs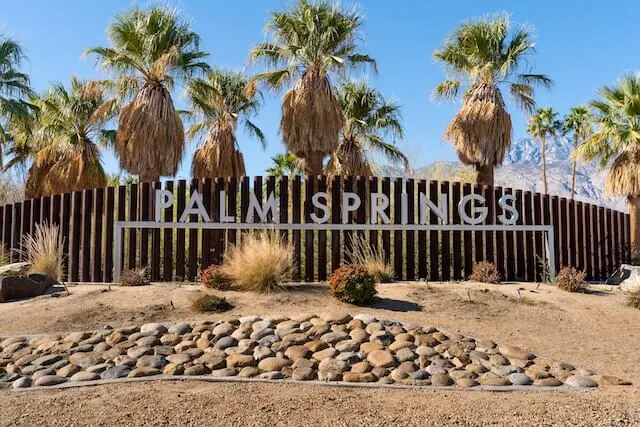 Palm Springs is an oasis in the middle of California's Coachella Valley which offers a chance to escape the cold and warm things up in the desert heat.
This is a perfect destination for a romantic getaway where couples can spoil themselves with a luxury stay at one of Palm Springs beach resorts.
The best option is to take advantage of the resort's amenities, including spending the day at the spa for some spa treatments and pampering.
There are also plenty of hot springs for the natural aquifer, which provides sulfur-free water for a romantic soak.
Those looking for more adventure can take the tram to the top of San Jacinto Mountain and enjoy the sky-high views of the desert below.
Another fun outdoor adventure for couples is to explore the hiking trails and have a picnic at Indian Canyons, which is a lush oasis in the middle of the desert.
Laguna Beach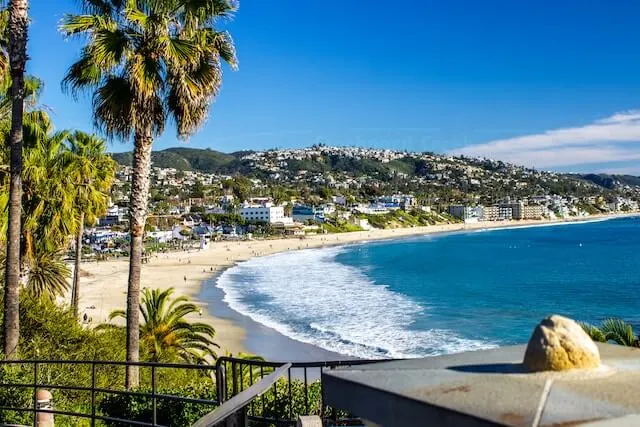 Of the romantic California getaways in southern California, this small beach town offers easy access to some of the most beautiful stretches of the coastline.
The main attraction to the area is the beaches which are a perfect combination of soft sandy sections that are perfect for getting a tan and rocky cliff lines that add a dramatic backdrop.
Laguna Beach offers an ideal destination for a laid-back romantic getaway for couples looking for some quiet time but still offers plenty of places to explore.
A must-do for any couples trip to Laguna is to take some photos together at the Thousand Steps Sea Cave after a stroll down the beach.
Afterward, head to Heisler Park to explore the tide pools and watch the sunset.
Another top attraction is Forest Avenue, where couples can peruse the art galleries and grab lunch at one of the many boutique eateries.
San Diego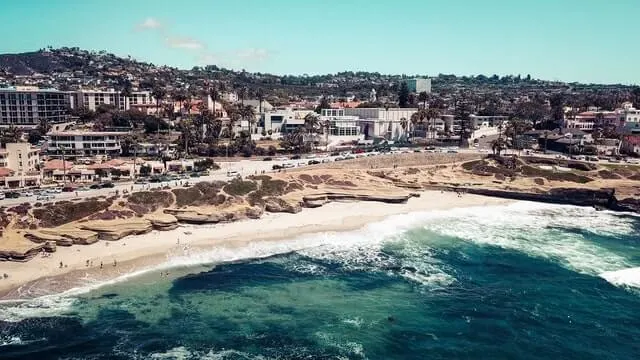 For couples looking for a perfect destination with amazing beaches and gorgeous weather year-round, there is no better choice than San Diego.
The city offers a perfect combination of quiet beach areas for a relaxing and romantic stay and countless entertainment options for a fun-filled getaway.
For a romantic stroll, head to Balboa Park, where you can check out the historic exposition buildings and walk through the gorgeous gardens.
While there, head to the San Diego Zoo to spend some time will the adorable rescue and endangered animals, including Meerkats and Two-Toed Sloths.
No trip to San Diego would be complete without a stop at Sunset Cliffs Natural Park to watch the sun dip into the Pacific Ocean.
Couples can enjoy a festive night out in the Gas Lamp Quarter for dinner and cocktails or check out a brewery, as San Diego is the craft beer capital of the world.
San Diego is also an excellent destination for a splurge stay at a luxury hotel on Coronado Island or for a special date night at a Michelin-starred restaurant like Addison.
Summary of the Most Romantic Getaways in California
Now that you have selected the perfect destination from this list of romantic getaways in California, all you have to do is surprise your partner and tell them to start packing.
Hopefully, this guide is the spark needed to kick off a perfect weekend getaway in California that will last a lifetime.
Have fun and have a romantic stay in California.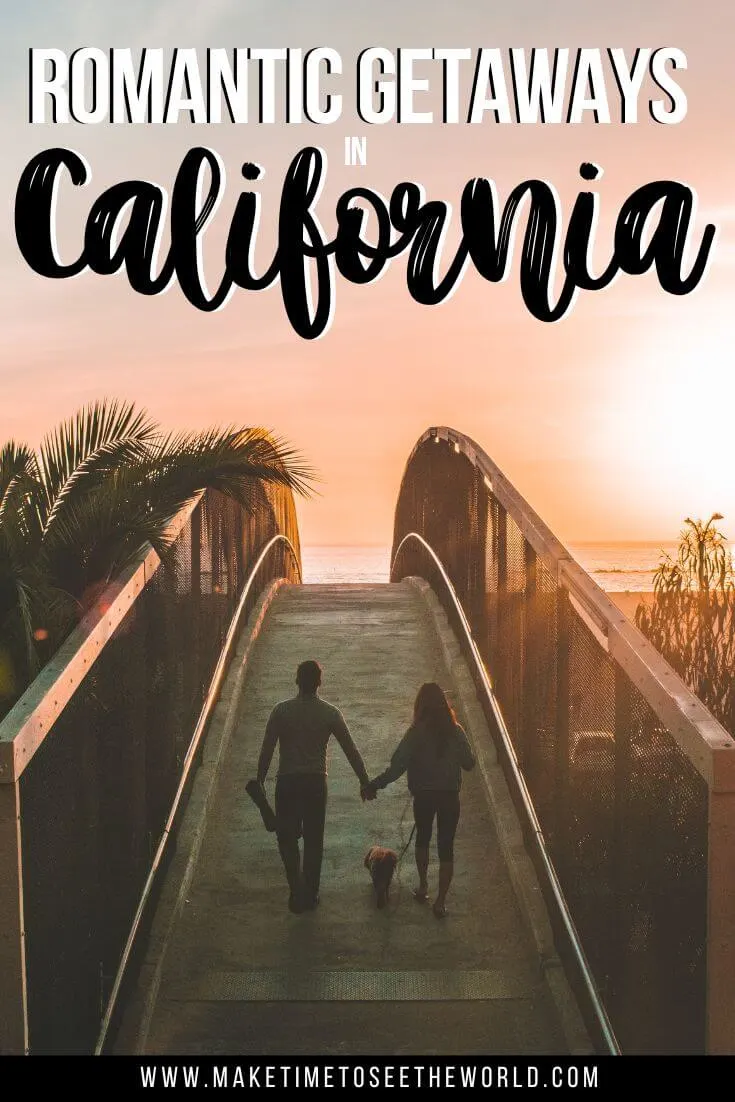 READY FOR MORE USA TRAVEL INSPIRATION? YOU MIGHT BE INTERESTED IN THESE TRAVEL TIPS, TRAVEL ARTICLES, DESTINATION GUIDES, TRAVELER RESOURCES, TRAVEL GUIDE, AND RELATED POSTS ABOUT OTHER AMAZING CITIES IN NORTH AMERICA:
Hi There! Thanks for reading 15+ Romantic Getaways in California. I just wanted to let you know that this post contains affiliate links, which means if you purchase something after clicking a link, I may get a small commission – which is at absolutely no cost to you. If you enjoyed this article and are going to be searching for some of the things I mention anyway, I would love it if you could click through from the links above & thank you in advance! Read my full Disclosure here.
And a huge Thank You for reading the MakeTimeToSeeTheWorld travel blog.