Only got One Day in New York? Our itinerary (from a local) has everything you need including things to do, where to stay + how to get around!
Do you have just one day in New York and no idea about what to see and do to make the most of the city? Let me be honest: one day in New York is simply not enough. In fact, you'd need to spend at least 4 days in New York to get a proper feel for the city. Central Park, the Metropolitan Museum of Art, the MOMA are all places that deserve a day on their own!
But if a day is all you have, you may as well get a proper introduction to the city – a first taste that will lure you into coming back for more. Since I lived in New York years ago, and have been there many times, I thought I'd help you and put together an NYC itinerary that is easy to follow and which goes to some of the top attractions in town. I also include some hacks that will help you save time and a few bucks here and there.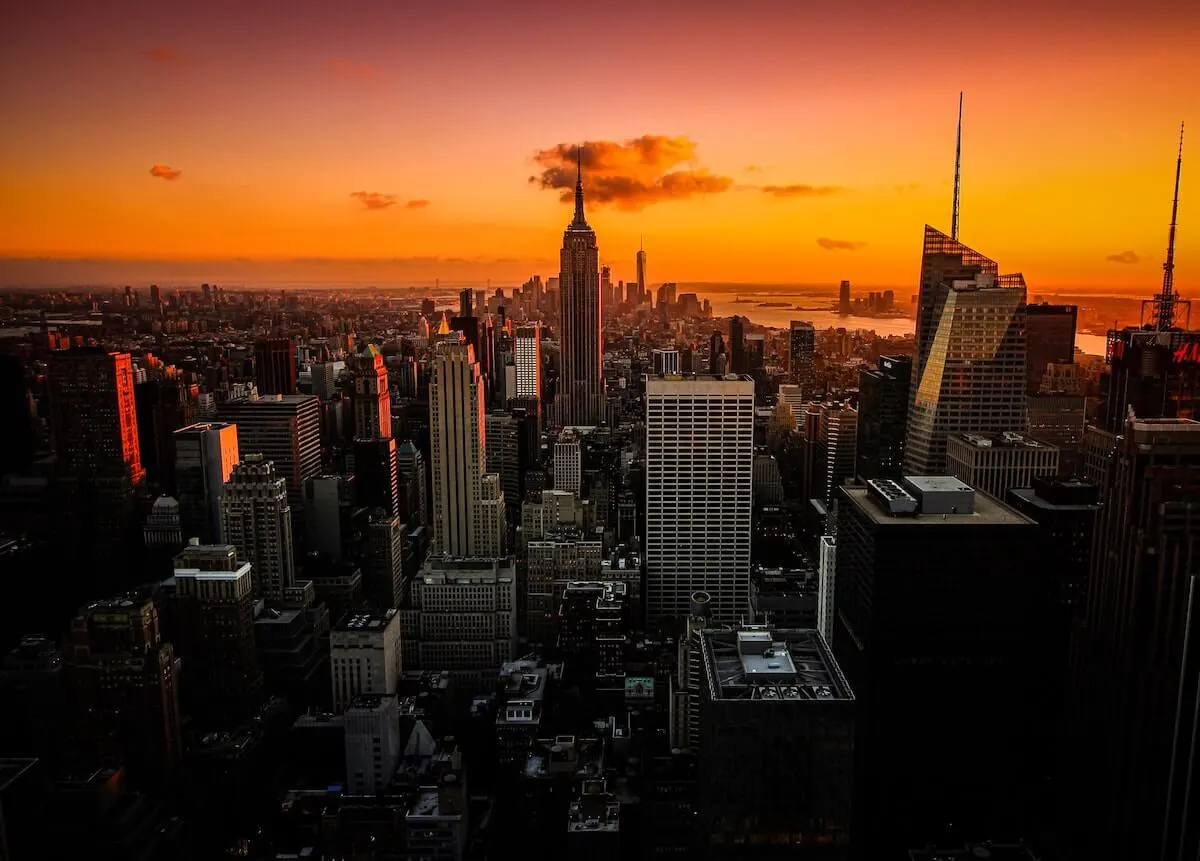 Disclaimer: Almost all posts on this site contain affiliate links, and this one about a Perfect Itinerary for One Day in New York City (Things to do, where to stay, how to get around etc) is no different. This means that if you click on any of the links in this post (and make a purchase) I may receive a small commission at absolutely no cost to you. Each post is carefully crafted to (hopefully!) answer all your questions and recommendations are made where we believe they will improve your trip and help with your planning. As such we thank you in advance should you decide to click & buy. Read my full Disclosure here.
GENERAL TRAVEL INFO FOR VISITORS TO THE USA
Visa: Travelers from countries that are members of the Visa Waiver Program (ESTA) do not require a visa when visiting the USA. However, it is recommended to check up-to-date visa entry requirements before your visit regardless of what country you are coming from to avoid issues and concerns on the date of your travel.
Currency: The official currency in New York City is the U.S. dollar or American dollar ($, USD, US$). You can withdraw currency from ATMs using your local bank card or a designated travel card. If you are visiting from another country, be sure to check any fees and charges from your bank prior to using it and carry a second source of payment/cash in case your primary card gets 'eaten' by an ATM.
Language: English is the primary and most widely spoken language in the USA (although not the official one at the Federal level!) There are 350 other languages spoken, the main ones being Spanish, Chinese, French, and Vietnamese.
WiFi/Internet Access: Depending on your length of stay, you can either purchase a local sim card (in advance or on arrival) – to swap out with the one in your own phone to avoid roaming charges. OR, grab a pay-as-you-go portable Wifi Devices which means you can keep your own sim active and connect wirelessly. Just remember to turn off data roaming so you don't incur any hefty charges.
How To Use This Itinerary For 1 Day In New York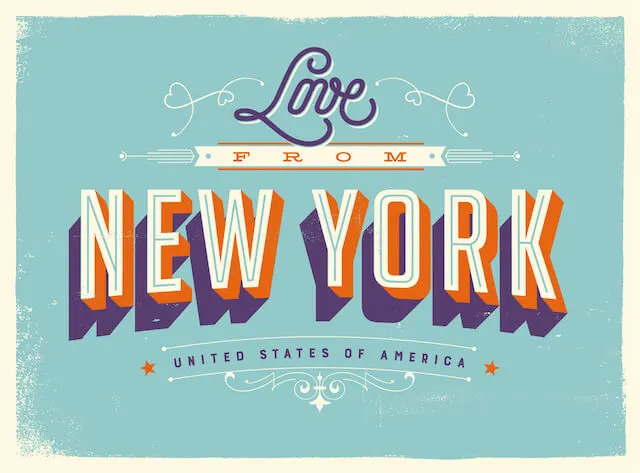 For the purpose of this itinerary for one day in New York City, I will assume that you have 24 hours in the city, and at least 12 consecutive hours on the same day and during the day. Here's how to make the best use of this itinerary:
HEAD OUT AT THE CRACK OF DOWN – Or just about. If you are spending the night before your visit in town, this is a must!
HAVE LUNCH ON THE GO – Unless you are flying out the same evening, you can sit down for a proper meal at dinner.
GET TICKETS IN ADVANCE – Some attractions in this itinerary have a line, and the best way to avoid that (and save time) is to get tickets ahead of time. I will tell you any time this is necessary.
KEEP YOUR TIMINGS – If you only have one day in New York City and have a list of things to do (like this one!) you need to have a plan and stick to your timings.
GOOD TO KNOW: This itinerary for one day in New York goes to attractions that are all more or less in the same area, so you'll be able to walk from one to the other and minimize the time spent commuting. Just use public transport to get to the starting point, and back to your hotel at night (or to the airport). And did we mention New York is great for solo travelers?
One Day In New York Map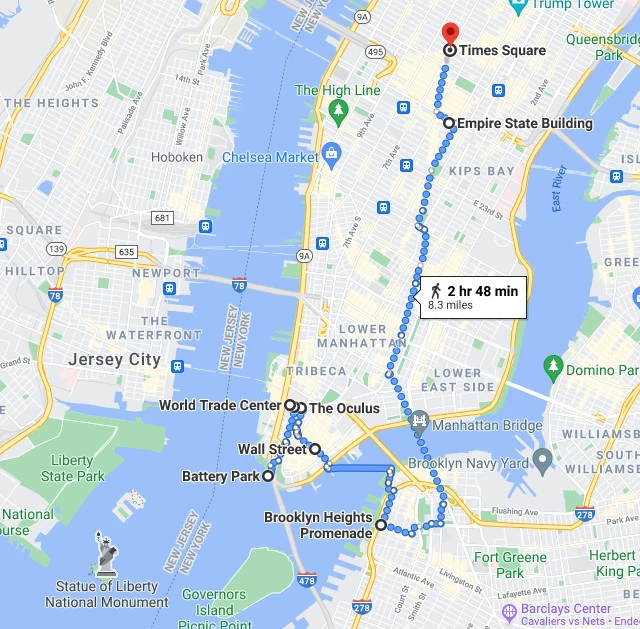 Click here to open up the map to get a better idea of the itinerary you will be following. You'll be able to see how far one place is from the other. Feel free to readjust the map to your needs and remove landmarks and attractions you are not interested in.
One Day In New York Itinerary: 11 Incredible Places To Visit
Statue of Liberty and Ellis Island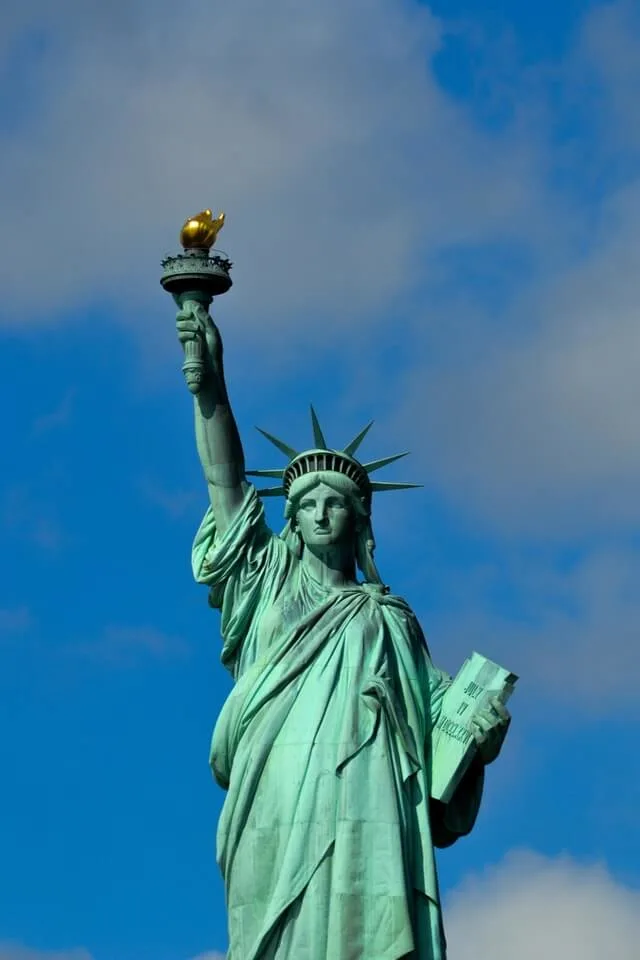 Thought to be the very symbol of the United States and one of the most important landmarks in town (albeit being located in New Jersey territory), visiting the Statue of Liberty is simply a must when in New York. The views of both the statue and lower Manhattan from the ferry that takes you there are stunning.
Ferries to the Statue of Liberty depart from Battery Park. Make sure to be there in advance as there usually is a line to get on board. Once at the Statue of Liberty, you can go to the Pedestal, where you will find a museum taking you through the history of the statue, and the crown.
If you are on a tour, this will usually continue to Ellis Island. You will need to book your visit to the Statue of Liberty ahead of time. The best option is this Statue of Liberty and Ellis Island early access tour.
TIP: Try to catch the very first ferry to the Statue of Liberty, which departs at 8:30 am. You will be back by 12:30 with enough time to see the other attractions.
GOOD TO KNOW: Tours of the Statue of Liberty and Ellis Island can take up to 4 hours. You may skip that and opt for a quicker ferry ride around the area which lasts just one hour – but you won't be able to disembark. You can book that here.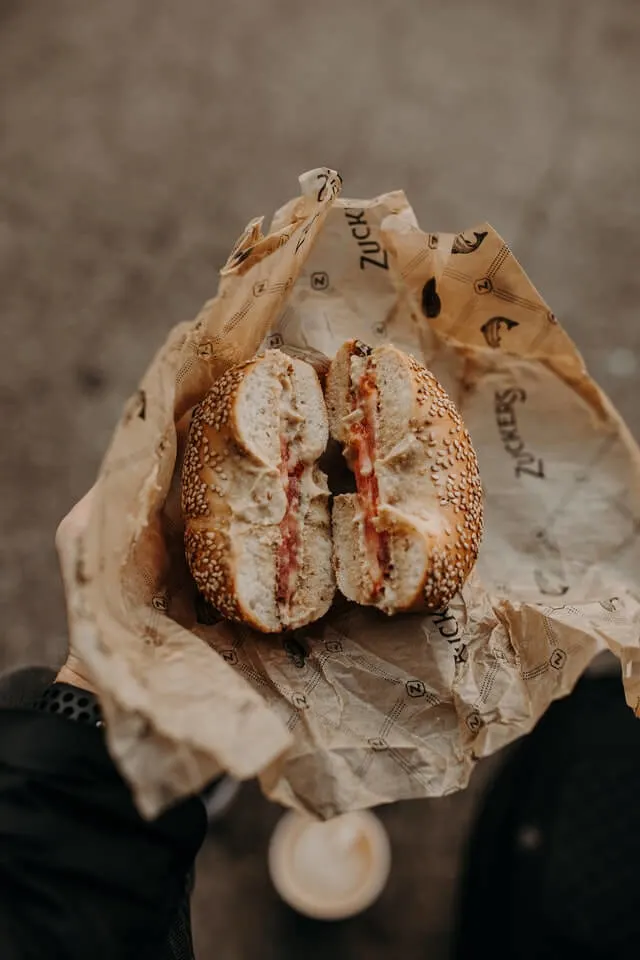 LUNCH BREAK: As soon as you get off from the ferry you can stop at Battery Park, where you will find several eateries, delis and bakeries; or head to Eataly, inside the Oculus.
9/11 Memorial and Museum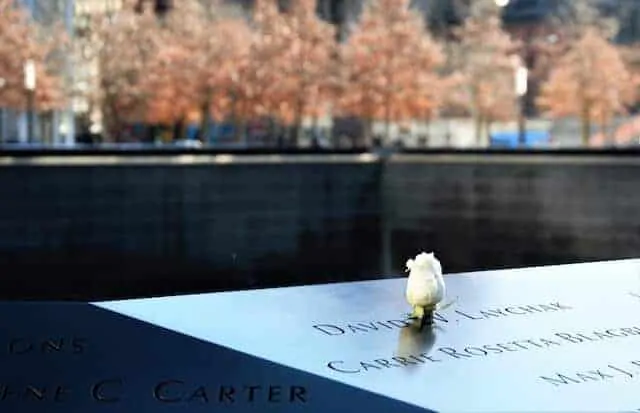 Built in memory of the many who died during the 9/11 terrorist attacks, the 9/11 Memorial is home of the twin reflecting pools meant to be the footprints of the Twin Towers. You'll also see a man-made waterfall which is the largest in North America; and the bronze plaques with the names of those who died in the 1993 and 2001 terrorist attacks.
The Museum will guide you through the history and facts of 9/11 and how the crisis was managed. Make sure to book your 9/11 Museum tickets in advance. This 9/11 Memorial, Ground Zero and optional museum entry is the most budget friendly option but it doesn't include the museum.
GOOD TO KNOW: Factor in about 2 hours for your visit, whether you opt for a guided tour or an independent visit of the Museum. Also, remember that the museum is closed on Tuesdays and Wednesdays.
World Trade Center Observatory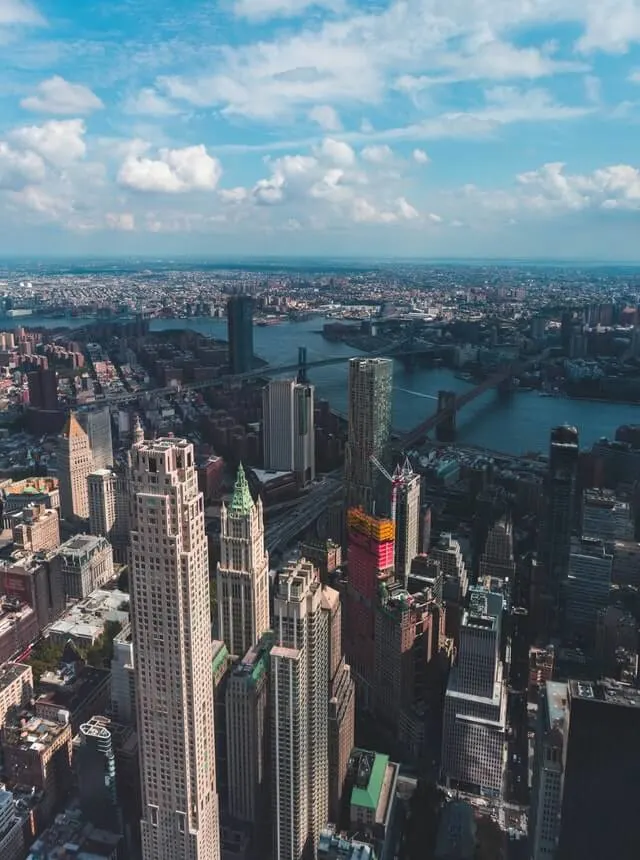 Even if you only have a day in New York, you should make it a point to catch the views of the city. For the purpose of this itinerary, it makes sense to go up the World Trade Center Observatory, from where you can even see the Statue of Liberty.
With its 541 meters (almost 1775 feet!), at the moment this qualifies as the tallest building in the Western Hemisphere. It's located in the same place where the World Trade Center used to be. Tickets must be booked in advance. You can get them here.
TIP: If you visit all the places recommended in this itinerary, you should arrive at the World Trade Center at around 3:30 pm. Factor in about one hour for your visit. If you'd rather see the view from the observation decks of the iconic Empire State Building, skip the Observatory.
Oculus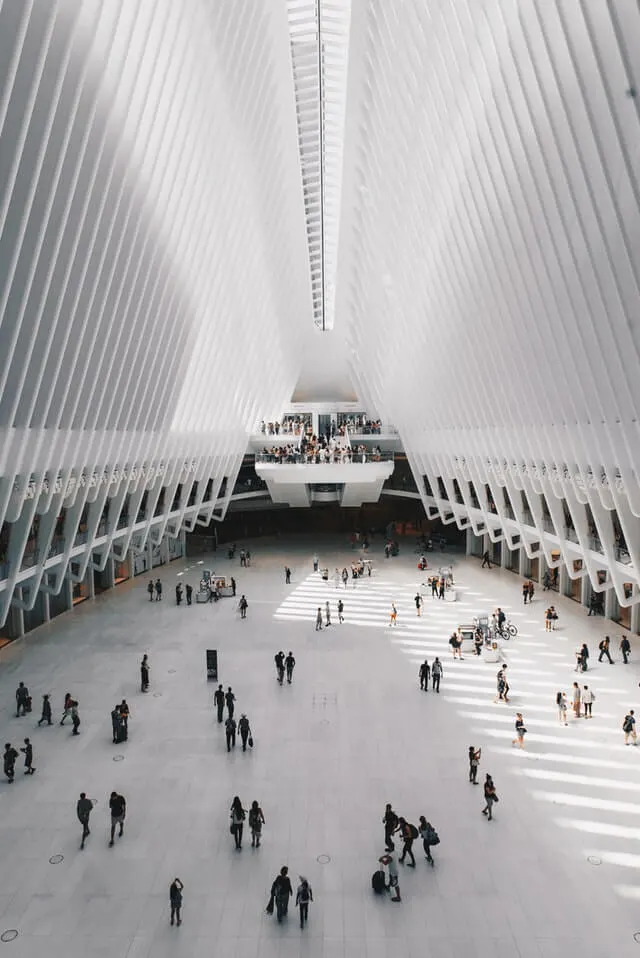 The Oculus, World Trade Center Transportation hub and a cool mall with a state of the art architecture, is a super cool place you may want to pop in quickly on your way to Wall Street.
Wall Street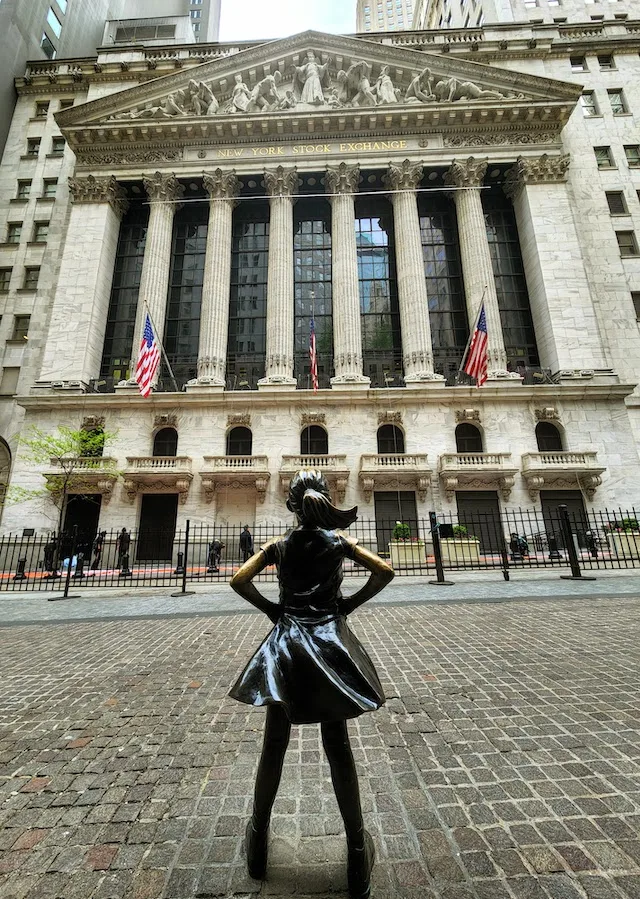 On your way to Brooklyn Bridge (more about it below), you can stop by Wall Street – one of the most iconic streets in the world – to admire the statue of the Charging Bull (you can't miss it – there will likely be a crowd) and take a quick detour to stand opposite the New York Stock Exchange to see the statue of the Fearless Girl.
Trinity Church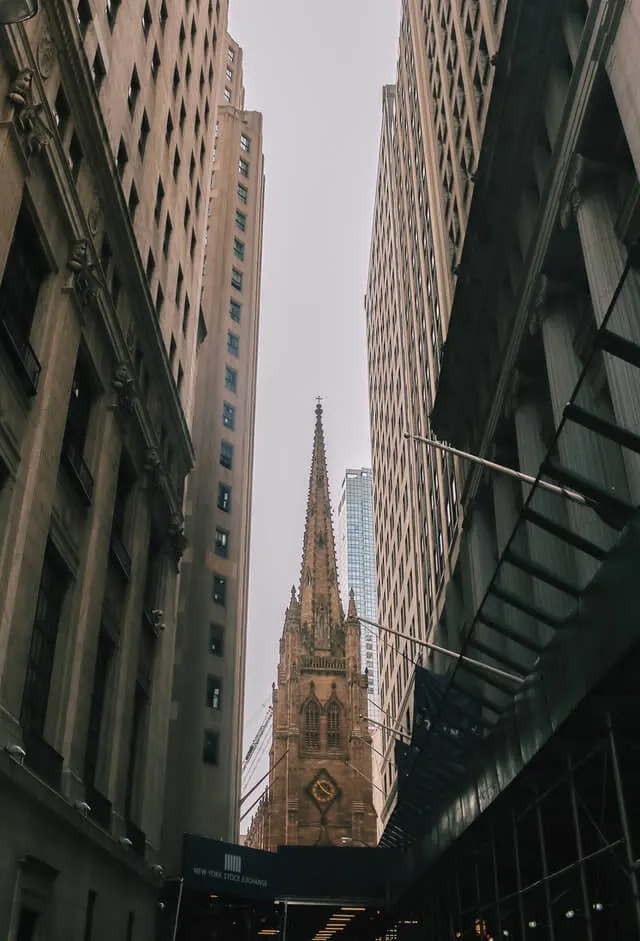 Also located in the Financial District and not far from Wall Street, the Gothic Revival Trinity Church is an Episcopalian Parish that looks strikingly at odds with its surroundings. Alexander Hamilton is buried in the cemetery annexed to the church.
Brooklyn Bridge and Brooklyn Heights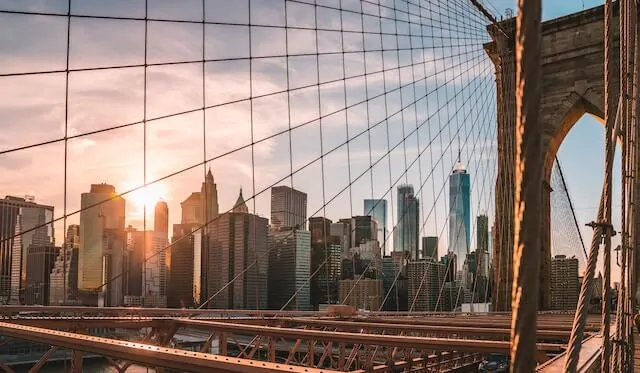 If you have one day in New York going to Brooklyn may be a bit ambitious – but I promise you it's worth it.
Many will suggest you go straight to DUMBO (the Down Under The Manhattan Bridge Overpass) but there are places I prefer, so I'd rather include those.
Completed in 1883, back when it was the first ever suspension bridge, Brooklyn Bridge connects Manhattan to Brooklyn across the East River and is one of the most iconic places to visit in New York. The views of the bridge as well as from the bridge of Manhattans skyline are stunning.
After walking the Brooklyn Bridge, take it right and you will be going through Brooklyn Bridge Park to reach Brooklyn Heights, the first suburb of New York City. This is a pleasant area to walk around, with beautiful Victorian style buildings and churches.
Head to Brooklyn Heights Promenade for some of the best views in New York, which include Lower Manhattan, Midtown Manhattan, New York Harbor and the Statue of Liberty.
BONUS #1: The Empire State Building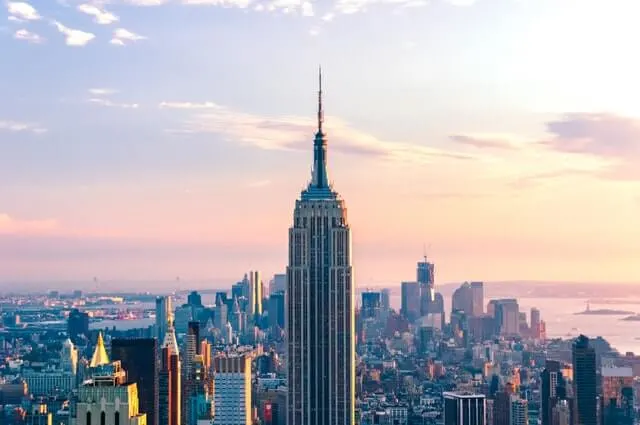 The Empire State Building is one of the most iconic places in New York, and offers breathtaking views of the city. You could decide to skip the World Trade Center Observatory and go up this skyscraper instead.
The building was completed in 1931 and back then it was the tallest in the world. You need around 90 minutes to visit the Empire State Building, and you must get tickets in advance. You can consider this Empire State Building Observatory tickets, or, as a great alternative, this Empire State Building day and night entry.
BONUS #2: Grand Central Station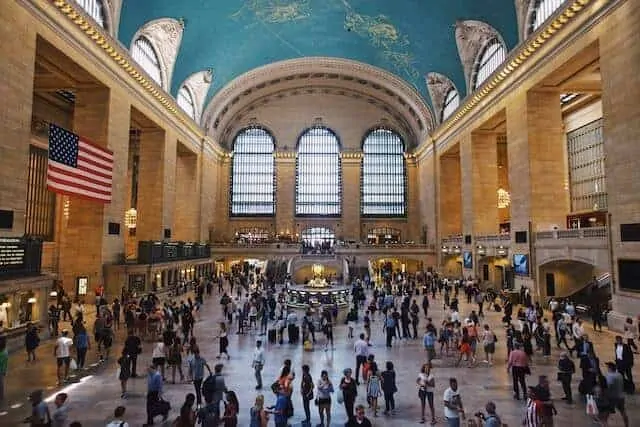 Grand Central Station was built in 1913 and it is way more than just a transportation hub! The building is stunning, and you will find restaurants, the fabulous Grand Central Station Oyster Bar, shops and more. It's a short walk from Fifth Avenue and the Empire State Building, and on the way you can spot the Chrysler Building too – one of the most beautiful Art-Deco buildings in Manhattan.
BONUS #3: Times Square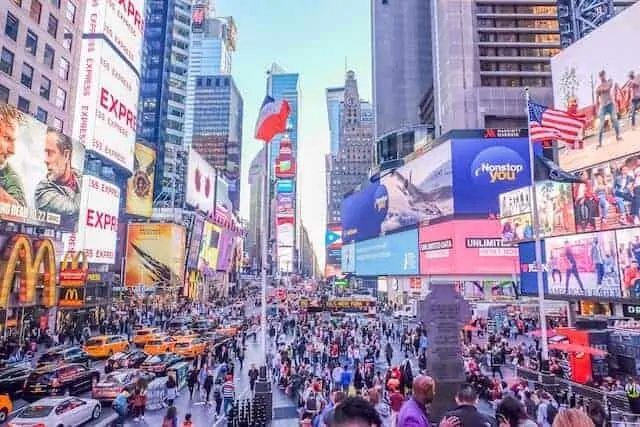 Times Square is another incredibly iconic landmark. It's a crossroad, a major junction with traffic, theaters and what not. It's located in Midtown Manhattan – close to Grand Central Terminal and Madison Square Garden and easy to reach from the Empire State Building. Local's may have a been-there-done-that mentality, but for first-time visitors – there is nothing like standing in the middle of the neon studded junction, surrounded by the crowds to take it all in.
Still Going strong? Go to a Broadway Show!
Seeing a Broadway Show may well be the best way to end a day in New York, and if you are a fan of musicals, comedy and shows in general, there's nowhere else in the world quite like it.
You have plenty of shows to pick from – just make sure to check what's playing before your trip, and if there's something that grabs your attention, book it ahead of time.
Otherwise, if you are fine just watching whatever, you may just show up at the ticket counter last minute and find amazing deals. Among the best shows there are Phantom of the Opera, Chicago, the Rocky Horror Picture Show (by far the most fun show I've seen in New York!), and The Lion King.
Practical Tips To Spend One Day In New York
Using A New York Pass
A 24 hours New York Pass may be a good idea to enjoy discounts (you can save up to 41% in total) and skip the lines at many of the attractions mentioned in this post. It's actually super convenient because you can usually pick how many attractions you want to include, and it even comes with transportation. You can get yours here or here.
GOOD TO KNOW: You will need to book each attraction separately once you receive your pass.
Guided tour of New York in a day
If you'd rather have a completely hassle-free day, you can join an incredible private guided tour of New York. It's not cheap, but it's completely worth every penny to have your own tour guide. Check it out here.
Where to stay for One Day in New York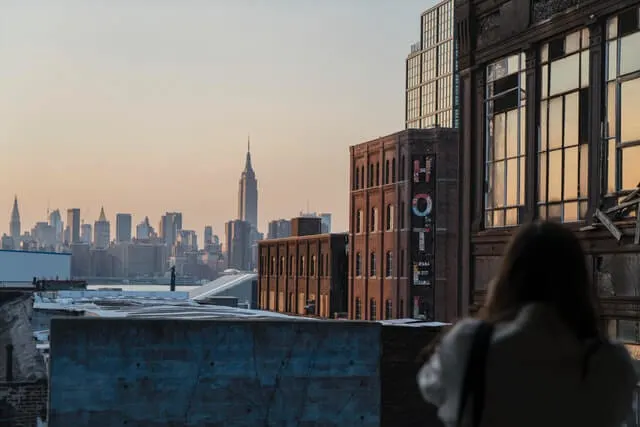 If you have a full day in town, you will need a place to stay. The good news is that NY has no shortage of accommodation options. I recommend staying in Manhattan as that's where most places mentions in this post are located. Here are a few good places to stay:
How to get to New York
New York has 3 airports (well Newark is in New Jersey, really). JFK is the best connected to the city.
Getting from JFK to Manhattan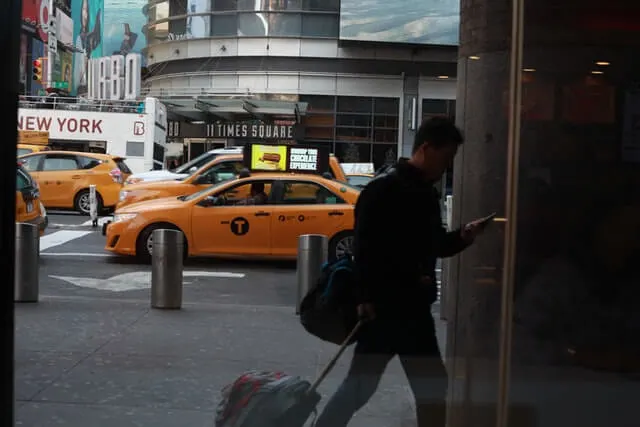 There are various ways of getting from JFK to Manhattan – as outlined below.
TAXI: Quick, easy and no advanced booking required. It costs $52 (flat fee) and you will have to pay the tolls and a $4.50 surcharge during peak hours (between 4:00 and 8:00 pm on weekdays). It's perfect if you are traveling with friends. UBER – Same overall costs as taxis, but you need the app (and internet) to book it.
SHUTTLE: Prices start at $20 USD and it can be booked online beforehand.
AIRTRAIN: For only $8 it takes you all the way to Manhattan. There are 3 different lines.
How to move around

This one day in New York itinerary is best enjoyed on foot, but if you feel you are too far to walk back to your place (or to the starting point) and want to use public transport, opt for the NYC subway. It's open 24/7 and reaches all corners of the city. Tickets cost $3 USD – unless you have a Metro Card, in which case it's $2.75 per ride.
Other Useful Things To Know

Luggage storage
If you need to store your bags while in town, head over to LuggageHero to find the most suitable storage places. There are some at Grand Central Terminal, Port Authority Bus Terminal, Penn Station, and Times Square. Make sure to book in advance.
Scams
Beware of the following scams you may experience:
The Staten Island ferry scam – the ferry is free, so walk away from anyone trying to sell you tickets.
Costume cartoon characters in Times Square – don't take photos of them (or with them) or they will chase you for money.
Taxi scams – easy to fall for them as you may not know your way around. Just trust your instinct.
And keep your eyes out for pickpockets on the subway!
Miscellaneous
Other useful tips:
There's no point in getting a local SIM card, so make sure your data plans will cover you in New York and download offline maps just in case it doesn't.
Travel insurance is a must for all trips.
Care for a guidebook? I recommend this one.
New York City is such a thriving, bustling city that you will feel like you could spend days on end there. While we're sure you'll have an amazing time during your trip, we have a feeling you'll already start planning your next trip there very soon to see everything else the city has to offer you – especially if you had limited time and only had one day in New York City on this visit!
We hope this One Day in NYC Itinerary has been a huge help planning your trip, and if you know of anyone else that needs a little bit of inspiration or assistance in planning on visiting New York City, please be sure to share on social media: Facebook, Flipboard, Twitter or grab one of the images from below for Pinterest. And remember – sharing is charing (and we thank you in advance!)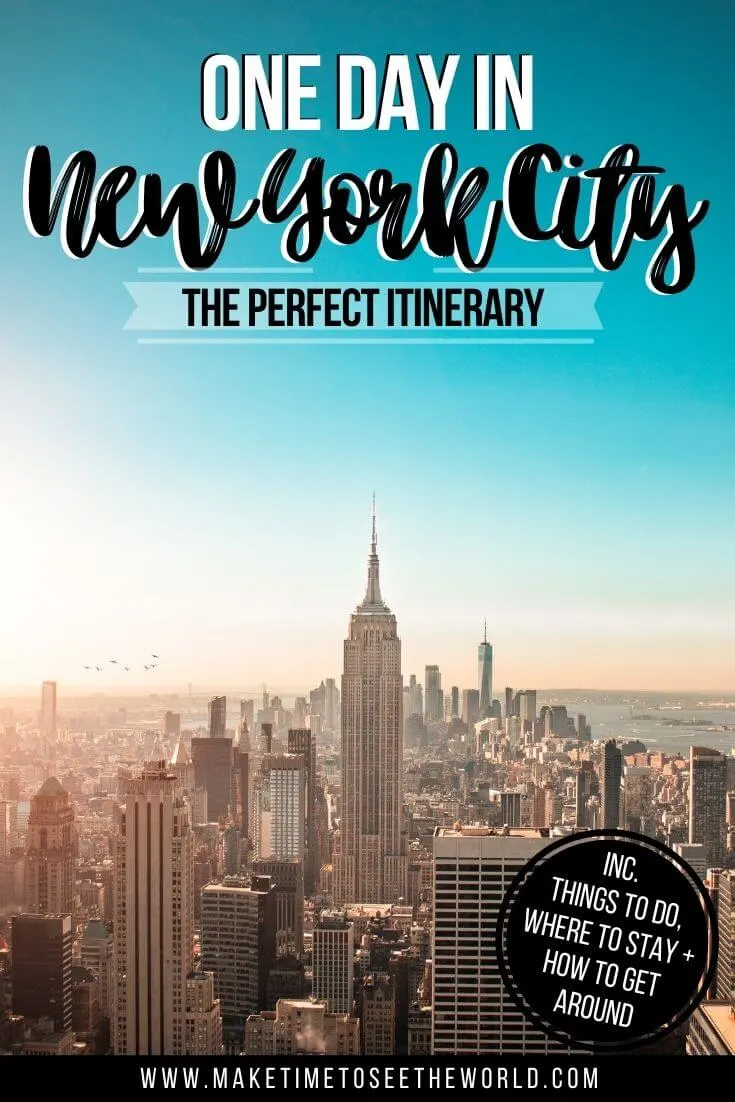 READY MORE USA TRAVEL INSPIRATION? YOU MIGHT BE INTERESTED IN THESE TRAVEL TIPS, TRAVEL ARTICLES, DESTINATION GUIDES, TRAVELER RESOURCES AND RELATED POSTS ABOUT OTHER AMAZING CITIES IN NORTH AMERICA:
Hi There! Thanks for reading our guide to the most Perfect One Day in New York Itinerary (Written by a local) I just wanted to let you know that this post contains affiliate links, which means if you purchase something after clicking a link, I may get a small commission – which is at absolutely no cost to you. If you enjoyed this article and are going to be searching for some of the things I mention anyway, I would love it if you could click through from the links above & thank you in advance! Read my full Disclosure here.
And a huge Thank You for reading the MakeTimeToSeeTheWorld travel blog.