Although the city of El Paso TX used to be known as a sleepy border town between the United States and Mexico, it has in recent years become a must-see destination in itself. With a heritage influenced by Mexican, Texan, and American cultures, you can expect incredible restaurants, beautiful natural scenery, and charming Old West vibes throughout the city. El Paso also has a booming arts and culture scene, and you will be rewarded by an intoxicating experience on any one trip.
From vibrant art galleries to famous historic sites, no matter what you'd like to see in the city you'll find it. To help plan out your itinerary to this culture-filled city, everything you need to know before heading that direction is compiled into this El Paso Travel Guide featuring how to get around, where (and what!) to eat, day trip ideas, and the best things to do in El Paso Texas! Get started planning your next adventure to El Paso right here!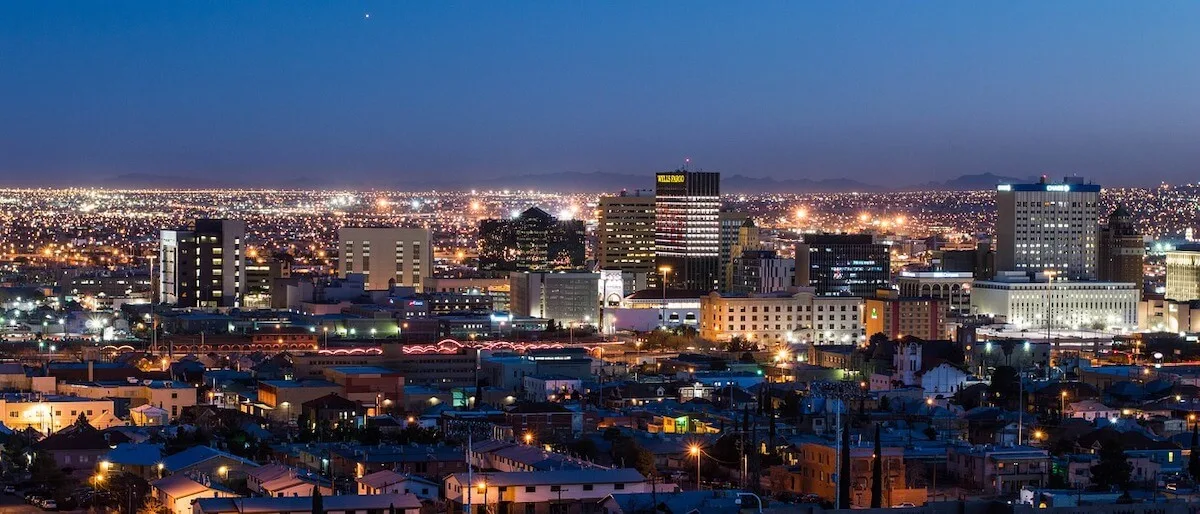 Disclaimer: Almost all posts on this site contain affiliate links, and this one about 15 BEST Things to do in El Paso Texas (Perfect for first time visitors) is no different. This means that if you click on any of the links in this post (and make a purchase) I may receive a small commission at absolutely no cost to you. Each post is carefully crafted to (hopefully!) answer all your questions and recommendations are made where we believe they will improve your trip and help with your planning. As such we thank you in advance should you decide to click & buy. Read my full Disclosure here.
GENERAL TRAVEL INFO FOR VISITORS TO THE USA
Visa: Travelers from countries that are members of the Visa Waiver Program (ESTA) do not require a visa when visiting the USA. However, it is recommended to check up-to-date visa entry requirements before your visit regardless of what country you are coming from to avoid issues and concerns on the date of your travel.
Currency: The official currency in El Paso is the U.S. dollar or American dollar ($, USD, US$).
You can withdraw currency from ATMs using your local bank card or a designated travel card. If you are visiting from another country, be sure to check any fees and charges from your bank prior to using it and carry a second source of payment/cash in case your primary card gets 'eaten' by an ATM.
Language: English is the primary and most widely spoken language in the USA (although not the official one at the Federal level!). There are 350 other languages spoken, the main ones being Spanish, Chinese, French, and Vietnamese.
WiFi/Internet Access: Depending on your length of stay, you can either purchase a local sim card (in advance or on arrival) – to swap out with the one in your own phone to avoid roaming charges. OR, grab a pay as you go portable Wifi Devices which means you can keep your sim active and connect wirelessly. Just remember to turn off data roaming so you don't incur any hefty charges.
Essential El Paso Travel Tips: What to Know Before you Go
Getting Around El Paso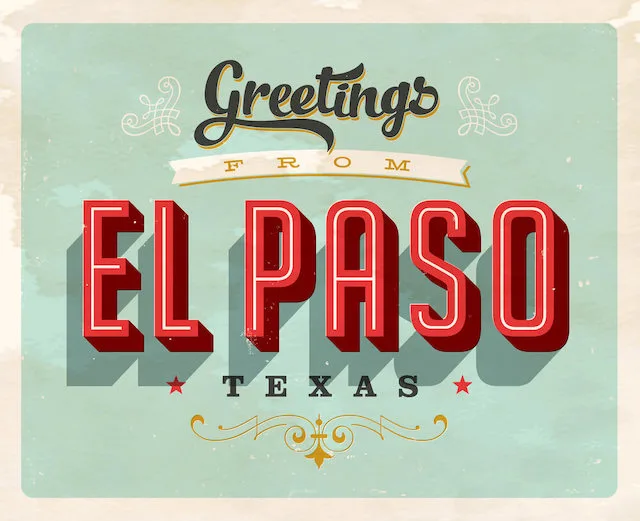 El Paso is such a large city that it may be practical to rent and drive your own vehicle. Driving in the downtown El Paso area can be quite tricky as there are lots of one-way streets, however, the outlying areas and neighborhoods are easier to navigate and find. That being said, if you are not keen on driving, El Paso's bus service is quite extensive and will take you throughout the downtown core and around the city.
Sun Metro operates more than 60 routes citywide, so it is adequate to get you where you need to go. In addition to that, there is a new streetcar line that loops between downtown and the university area, which is also quite convenient. There is also a free bus that circles around downtown from early morning till around 7 pm, but you can check online for all the bus schedules and routes operated by Sun Metro.
Taxis, Uber, and Lyft are all also available for hailing to get you where you need to go.
Where to Eat in El Paso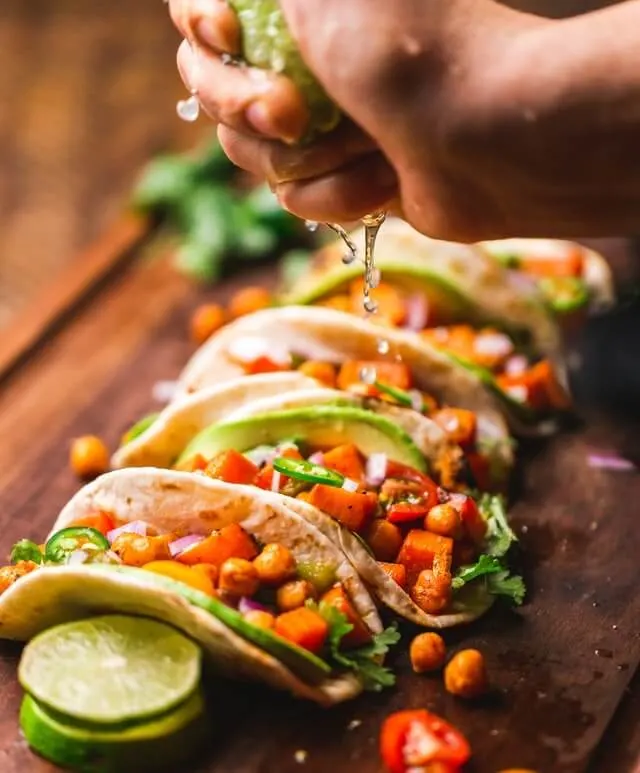 El Paso is a hotspot for foodies, located in Texas between New Mexico and Mexico. It is a cultural crossroads with a huge culinary scene—so whether you're in the mood to head to a southern steakhouse or a local Tex-Mex joint, or even fine dining, the border town will have exactly what you're after. Here are some of our current favorites around town:
Where to Stay in El Paso

El Paso is known for being one of the main gateways to Mexico, with an Old West ambiance and an up-and-coming Tex-Mex culinary scene. Downtown is the heart of the city of El Paso, and so if you're a first-timer to the city, it's definitely the best place to stay, with plenty of dining and entertainment available. It's also easily accessible by the public transportation system if you're not looking to drive. Here are some of our recommendations for hotels in El Paso to suit any budget:
Luxury ($$$) – Stanton House: an upscale boutique hotel located in a historic building with refined, clean rooms. In the Central District nearby to El Paso Museum of Art, San Jacinto Plaza, and plenty of dining options.
Mid-Range ($$) – Aloft El Paso Downtown: a trendy upmarket hotel housed in the restored Art Deco O.T. Bassett Tower, just a 15-minute walk from the El Paso Train Station.
Budget ($) – El Paso Inn: straightforward rooms in a simple hotel, with free WiFi and airport shuttle available.
15+ Best Things to do in El Paso
El Paso Mission Trail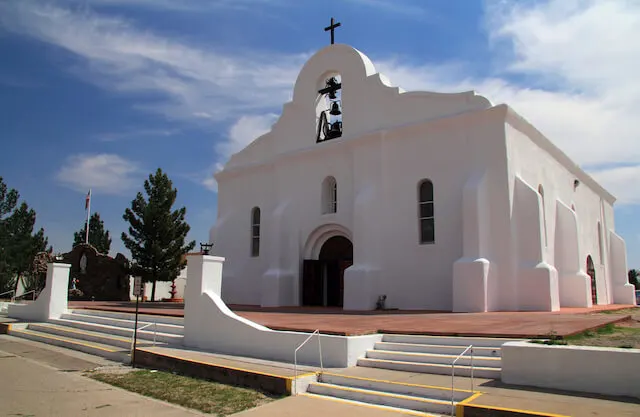 The Mission Trail starts in El Paso and is one of the best ways for visitors to explore the state's rich multicultural heritage. One of the highlights of the trail is the Ysleta Mission, consecrated in 1682 and now the oldest structure of its kind in Texas. Along the way, you'll also see the Socorro Mission, built in 1691, and San Elizario, from 1789. Other sites of interest surrounding the missions include local eateries, art galleries, and cultural centers such as the Tigua Indian Cultural Center.
El Paso Museum of History
View this post on Instagram
Located in the El Paso Downtown Art district and preserving over a thousand years of the intercultural and multinational history of the border region – it also has one of only 4 Digital Interactive Wall Exhibits in the world.
With more than 10,000 artifacts, images, and personal stories on-site as part of the permanent collection, together they chronicle the growth of El Paso as one of the largest border metroplexes in the world. Additionally, the El Paso Museum of Art often has visiting exhibits (which are advertised on their website to help with your planning) ensuring there is always something new to see.
H&H Car Wash & Coffee Shop
This El Paso institution is part car wash part coffee shop and diner has been around for over 60 years! Loved by locals and admired by wide-eyed visitors as they step into what is best described as a time capsule, it serves some of the best Mexican food you can find not only in Texas, but anywhere in the world.
We won't share a picture of the H&H Car Wash and Coffee Shop – but we urge you to go and see it for yourself, and don't forget to grab a plate!
Hueco Tanks State Park & Historic Site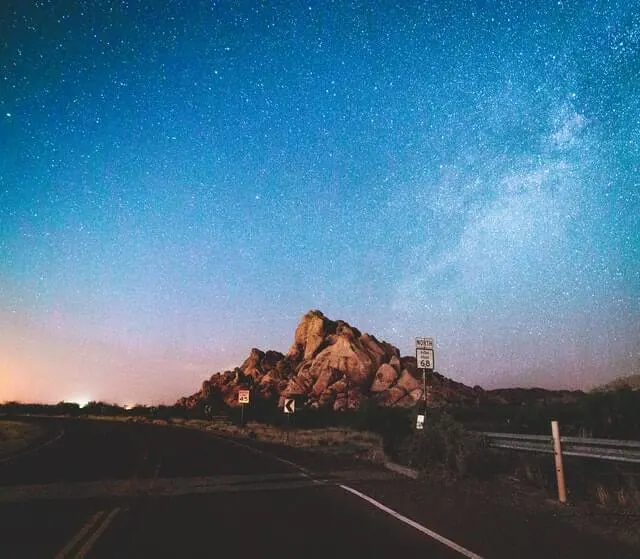 At Hueco Tanks, you can go hiking, rock climbing and bird watching while studing nature and history, enjoy a picnic and stargaze (a perfect example of the latter is above!). It is a beautiful state park near El Paso, perfect for getting out into nature and home to some of the states most scenic drives.
And if you were wondering where the name of the park came from, thousands of years ago, people trekked to the rocky hills for the rainwater that pooled in the natural rock basins or huecos ("whey-coes"). Today they come to Hueco Tanks State Historic Site for the incredible views and to learn about the history of the area.
El Paso Museum of Art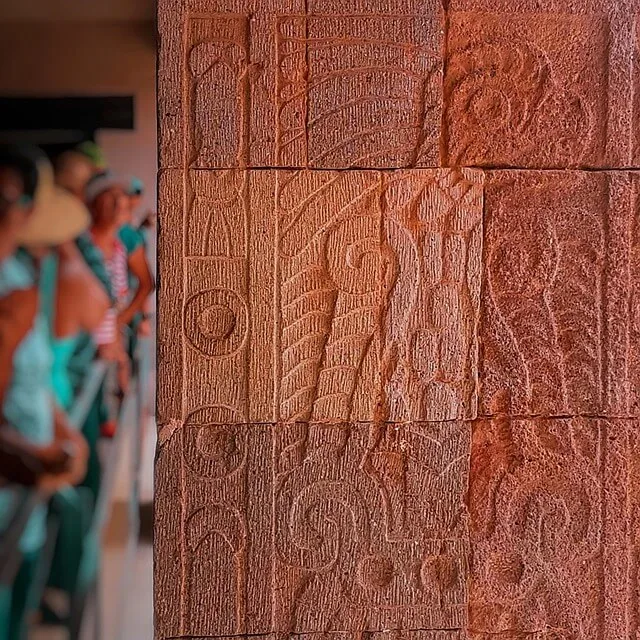 At the Museum of Art in El Paso, you'll see a very impressive collection of more than 7,000 art pieces that focus on American, European, and Mexican art from the 12th century to current times. You can see plenty of Modernist and Impressionist pieces from a variety of artists, as well as an extensive collection of prints, drawings, watercolors, posters, and photographs.
Centennial Museum and the Chihuahuan Desert Gardens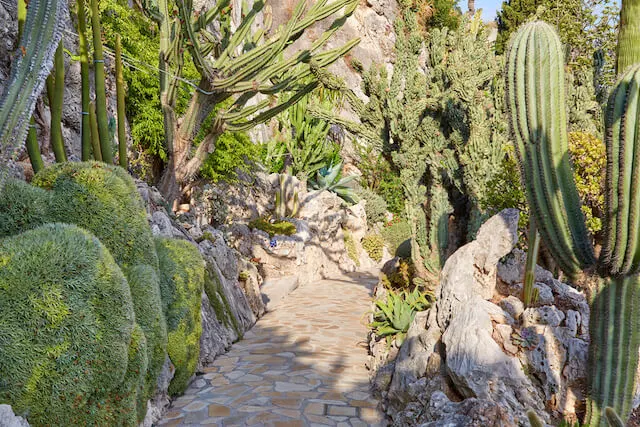 The Centennial Museum and Chihuahuan Desert Gardens (located at 500 W University Ave El Paso TX) were built to commemorate the 100th anniversary of the independence of Texas from Mexico and feature displays related to the natural and cultural history of the Southwest and Mexico.
The museum is located on the campus of the University of Texas at El Paso and houses both permanent and changing exhibits that deal with archaeology, ethnology, geology, and paleontology, as well as the arts and sciences.
The Chihuahuan Desert Gardens has more than 800 species of native plants in different themed gardens, as well as exhibits dealing with water conservation. Lastly, the Lhakhang Cultural Exhibit features traditional Bhutanese architecture, murals, and more.
The National Border Patrol Museum
For a unique experience, head to the unassuming National Border Patrol Museum, where you'll see a fascinating look at the history of the U.S. Border Patrol.
You'll see a large collection of patrol vehicles from boats to motorcycles to helicopters. There is also an exhibit featuring uniforms, weapons, badges, photos, and artwork. Make sure you visit the Chamizal National Memorial, a 55-acre site that celebrates the settlement of disputes between Mexico and the United States.
Franklin Mountain State Park

Offering over 100 miles of trails for hiking, biking (or just a general stroll), and some mountains that are perfect for rock climbing, the Franklin Mountains are just 15 minutes from El Paso making them a great spot for a weekend camping escape.
The Franklin Mountains are also home to the Wyler Aerial Tramway, which allows visitors an aerial view of across 196 acres of the park. They were originally designed to access television towers but became a much-loved tourist attraction. Although the tramway is not operational at the moment, it was a great activity for kids in El Paso and we hope the recent news of investment will get it back up and running soon.
This Texas State Park also stands on the most westerly point of Texas and on the northern edge, marks the border with New Mexico. And with an elevation of 5426 feet (1,654 m) and the highest peak of 7,192 feet (2,192 m) they also give visitors a chance to get their head in the clouds (figuratively, and even without the Wyler Aerial Tramway!), and get an incredible view of the landscape all around.
El Paso Municipal Rose Garden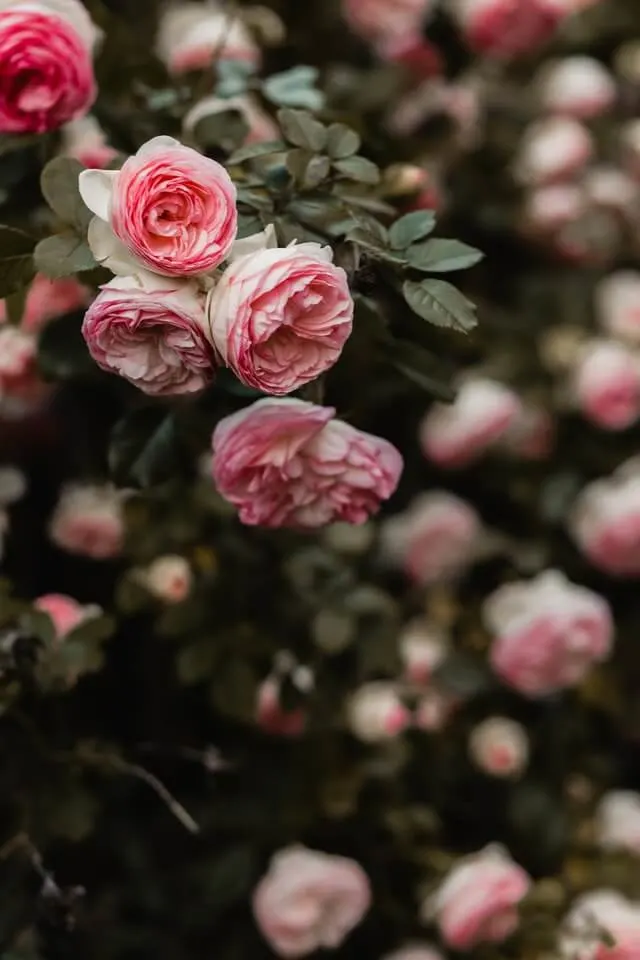 Located at 3418 Aurora Ave El Paso, the El Paso Municipal Rose Garden is a huge site set across 4 acres. With 1500 bushes, and more than 450 rose varietals the Rose Garden is one of the most beautiful places to visit in the state when everything is in bloom. And your Instagram account will thank you for it!
El Paso Holocaust Museum and Study Center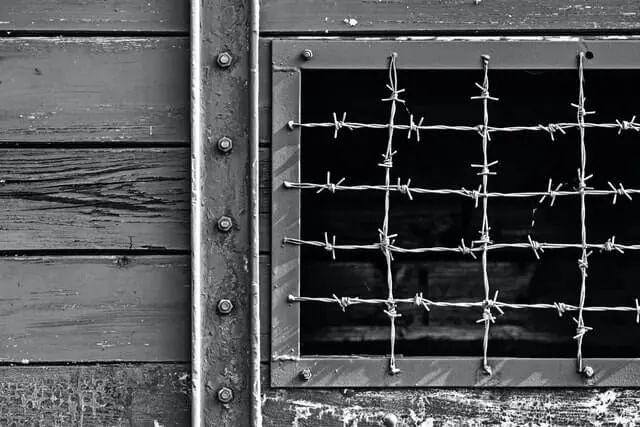 The El Paso Holocaust Museum and Study Center is a memorial to the victims of the Holocaust and is home to permanent exhibits that have information that covers all aspects of World War 2, as well as life in Europe before the rise of the Nazis. You can also see a gallery of El Paso Holocaust survivors at the museum and also on-site is the Robert and Sara Shiloff Library and Study Center.
El Paso Museum of Archaeology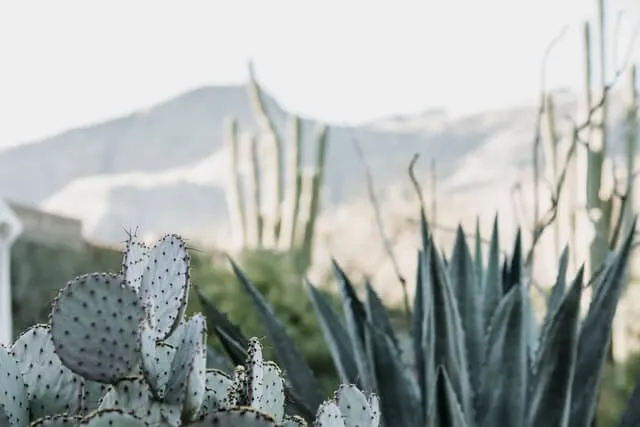 At this museum, you'll see detailed dioramas and galleries of life in the region over the last 14,000 years. It is located on the north side of the city near the base of the Franklin Mountains and is completely free to enter. The facility often hosts special lectures, events, and family programs in its auditorium, and has 15 acres of land that surround the facility where you can take walking trails next to the native Chihuahuan Desert plants.
Plaza Theatre
The Plaza Theatre stands as a testament to El Paso's musical past and was originally constructed in 1930. The venue showcases some of the best live entertainment and attractions in El Paso and is built in Spanish Colonial Revival style – half of the experience is simply appreciating the intricately decorated auditorium and interior. If you're lucky and time it right, you can see big-name country stars, traveling mariachi bands, and Broadway performances at the Plaza.
Downtown Art and Farmer's Market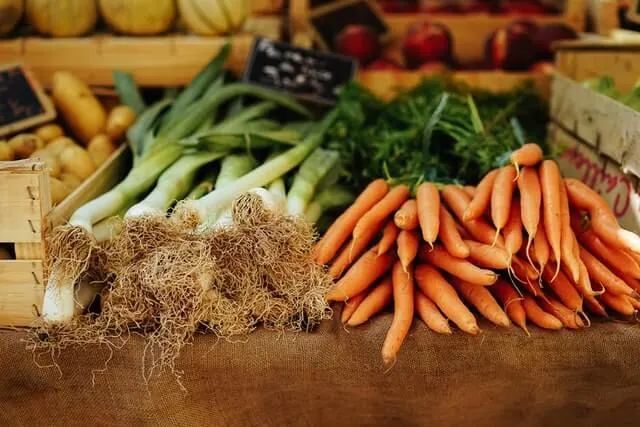 Every Saturday morning from 9 am till 1 pm you can enjoy the Downtown Artist and Farmer's Market, which is extremely popular for locals and visitors who are not only interested in original arts and crafts on display, but regionally-grown fresh produce too. You can also enjoy live entertainment from local artists and free activities for kids.
Viva El Paso
View this post on Instagram
If you're in town at the time, you definitely need to see the show Viva! Eel Paso, the city's annual musical celebrating its rich cultural history through drama, dance, and songs. You'll see 50 dancers performing the story of the early Indian settlement right up to the wild South West, taking in the Spanish conquest and Mestizo Mexican control. Be amazed by acrobatics, cannon fire, arrows lit on fire, and more. You can catch the show in June, July, and August from Thursday to Sunday.
St Patrick Cathedral
Built over 100 years ago, the interior and exterior of the building are beautiful and well worth a quick stop while you're visiting El Paso, whether you are religious or not.
Keystone Heritage Park and Botanical Gardens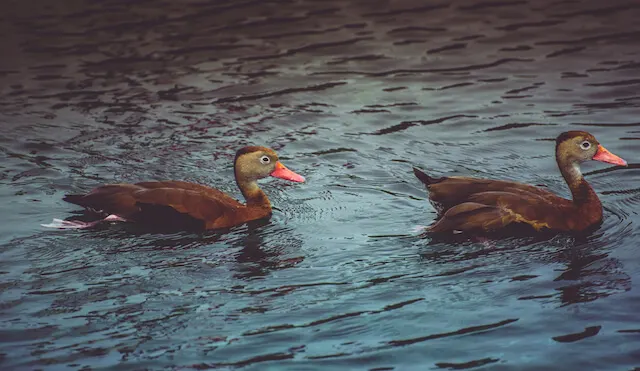 This park is a bird lover's paradise, with over 206 species of birds being identified here in the wetlands. There are also plenty of other things to see including the botanical garden's desert vegetation and the park's Archaeological Site, which was discovered in the late 1970s by the Corps of Engineers when they were constructing the flood control dams. It's a great afternoon to just leisurely wander around the park learning about the different species of flora.
3 Day Trips from El Paso
Carlsbad Caverns National Park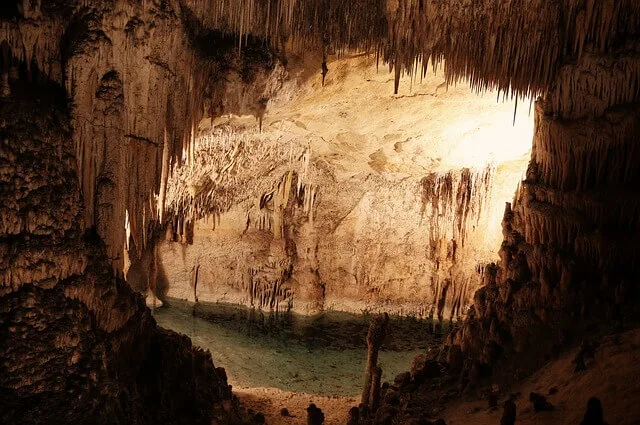 Established in 1923, the National Park was created in order to maintain the more than 119 known caves. The deepest limestone cave in the park is "Lechguilla Cave" and is 1,567 feet (it is also the fourth-longest cave). Carlsbad Cavern is one of the more popular tours offered throughout the year and the Mexican free-tailed bats at the entrance of the cavern are one of the park's attractions in the evening. Throughout the park, you'll see high ancient sea ledges, deep rocky canyons, flowering cactus, and other desert wildlife.
Elephant Butte Lake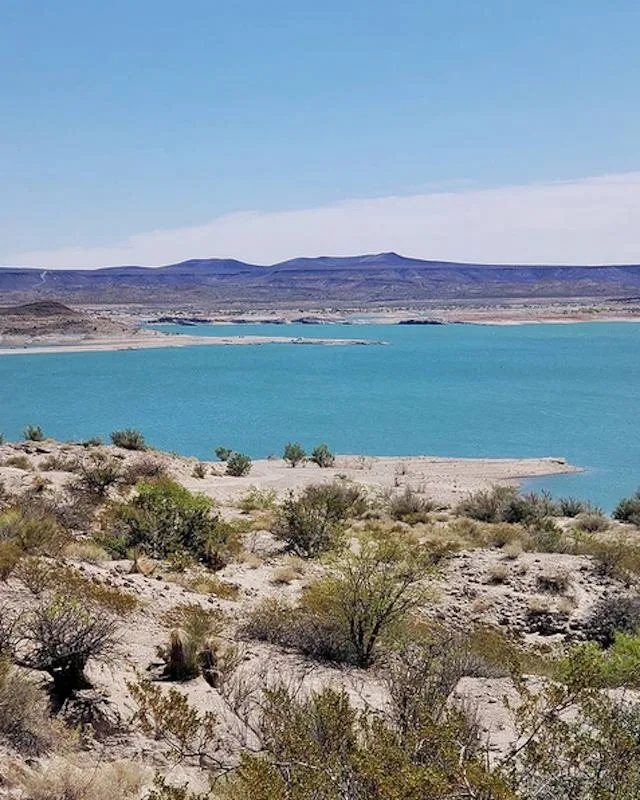 Elephant Butte Lake is the biggest and most popular lake in New Mexico, with the mild climate of the area making it a very popular destination throughout the year. It's a great spot for a day trip from El Paso, where you can discover and enjoy activities on the lake such as boating, fishing, camping, water sports, and more. Elephant Butte Lake is the 84th largest man-made lake in the United States and one of the biggest lakes in New Mexico.
Guadalupe Mountains National Park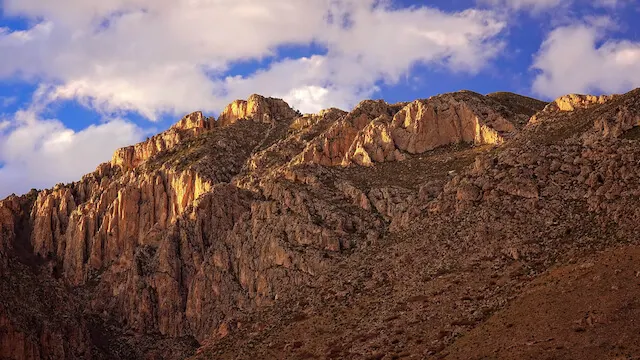 This is the perfect day trip for nature-lovers and is known as one of America's best-kept secrets. It was formed in 1972 and is one of the best examples of Permian-era geology in the world. It also is home to the fourth-highest peak in Texas. Throughout the park, you can take any of the hiking trails, where you'll see a diverse collection of flora and fauna, mountains, canyons, deserts, and dunes. It also has a stunningly clear view of the night sky above Texas.
El Paso is filled with such cultural heritage, arts, outdoor activities and nature, that you'll have a ball of a time exploring every corner of what the city has to offer. And with all the museums in El Paso, all the time in the world may not be enough! We have a feeling you'll already start planning your next trip there very soon to see what the city has to offer!
We hope this guide to 15+ Best Things to do in El Paso for First-Timers has been a huge help planning your trip, and if you know of anyone else that needs a little bit of inspiration or assistance in planning their El Paso getaway, please be sure to share on social media: Facebook, Flipboard, Twitter or grab one of the images from below for Pinterest. And remember – sharing is charing (and we thank you in advance!)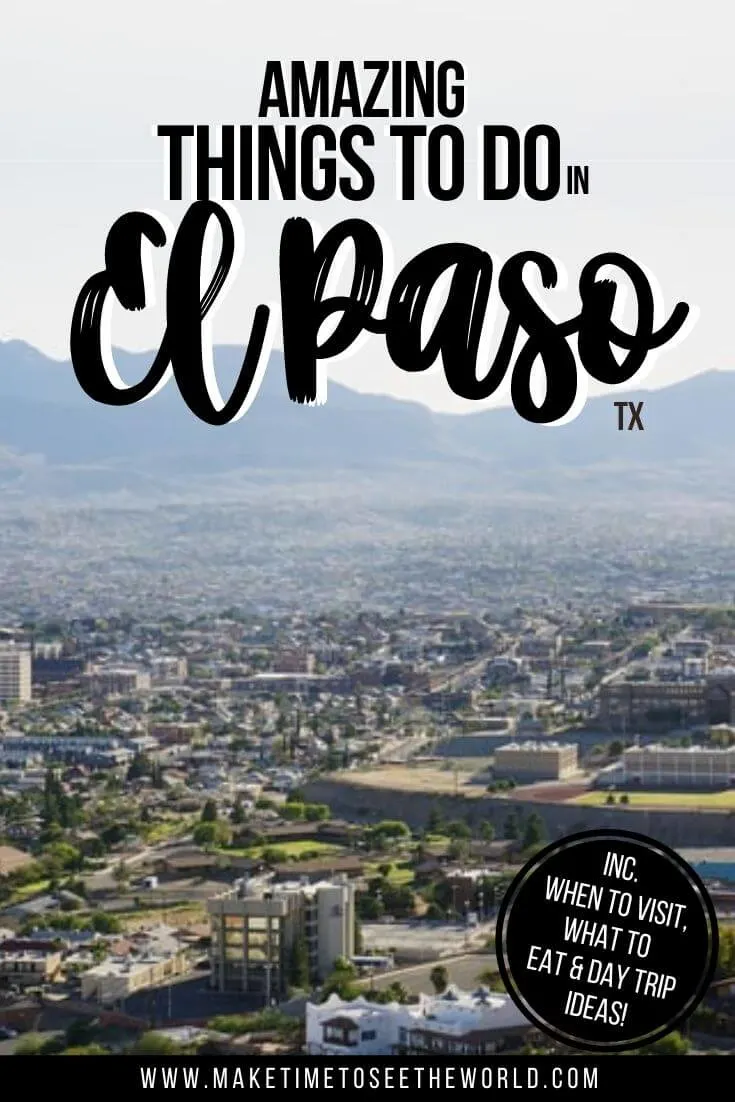 READY MORE USA TRAVEL INSPIRATION? YOU MIGHT BE INTERESTED IN THESE TRAVEL TIPS, TRAVEL ARTICLES, DESTINATION GUIDES, TRAVELER RESOURCES AND RELATED POSTS ABOUT OTHER AMAZING CITIES IN NORTH AMERICA:

Hi There! Thanks for reading our guide to the 15+ BEST Things to do in El Paso Texas (Perfect for first-time visitors!) I just wanted to let you know that this post contains affiliate links, which means if you purchase something after clicking a link, I may get a small commission – which is at absolutely no cost to you. If you enjoyed this article and are going to be searching for some of the things I mention anyway, I would love it if you could click through from the links above & thank you in advance! Read my full Disclosure here.
And a huge Thank You for reading the MakeTimeToSeeTheWorld travel blog.