Denver, the capital city of Colorado, is a popular vacation destination in the United States. In fact, over 30 million people make a visit to Denver annually.
With the Rocky Mountains in our backyard, outdoor enthusiasts flock to Denver in droves. But within the city limits, Denver has a lot to offer travelers. Incredibly inventive restaurants, a booming craft beer scene, plenty of city and natural landmarks, and more mean tourists are never bored.
But if you've never visited Denver before, you may have some burning questions swirling in your head. To help you kickstart your plans for visiting Denver, read our essential Denver travel tips to find out everything you should know before you go!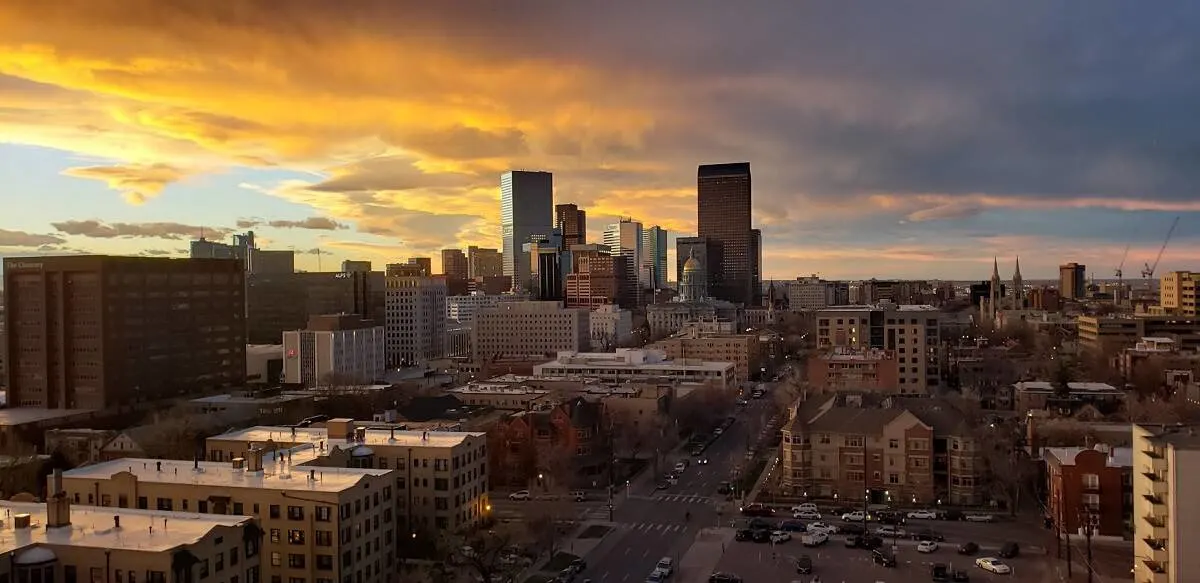 Disclaimer: Almost all posts on this site contain Affiliate links, and this one all about Visiting Denver: The Top 15 Denver Travel Tips to Know Before You Go is no different. This means that if you click on any of the links in this post (and make a purchase) I may receive a small commission at absolutely no cost to you. Each post is carefully crafted to (hopefully!) answer all your questions and recommendations are made where we believe they will improve your trip and help with your planning. As such we thank you in advance should you decide to click & buy. Read my full Disclosure here.
Contributed by Kara from Happening in Denver
GENERAL TRAVEL INFO FOR VISITORS TO THE USA
Visa: Travelers from countries that are members of the Visa Waiver Program (ESTA) do not require a visa when visiting the USA. However, it is recommended to check up-to-date visa entry requirements before your visit regardless of what country you are coming from to avoid issues and concerns on the date of your travel.
Currency: The official currency in the United States is the U.S. dollar or American dollar ($, USD, US$).
You can withdraw currency from ATMs using your local bank card or a designated travel card. If you are visiting from another country, be sure to check any fees and charges from your bank prior to using it and carry a second source of payment/cash in case your primary card gets 'eaten' by an ATM.
Language: English is the primary and most widely spoken language in the USA (although not the official one at the Federal level!). There are 350 other languages spoken, the main ones after English are Spanish, Chinese, French, and Vietnamese.
WiFi/Internet Access: Depending on your length of stay, you can either purchase a local sim card (in advance or on arrival) – to swap out with the one in your own phone to avoid roaming charges. OR, grab a pay as you go portable Wifi Devices which means you can keep your sim active and connect wirelessly. Just remember to turn off data roaming so you don't incur any hefty charges.
Visiting Denver: These Are Our Top Denver Travel Tips for a Perfect Visit
Altitude Sickness is a Real Thing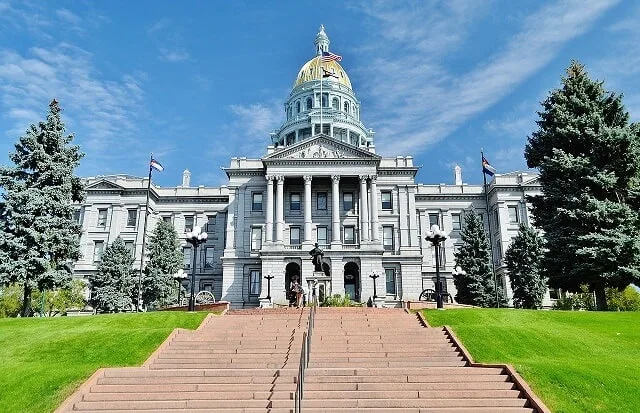 Denver is most famously referred to as the "Mile High City." And that is because the elevation of Denver is officially one mile above sea level, or 5,280 feet. In fact, you can visit the Colorado State Capitol Building and take a commemorative photo exactly one mile high (look for the marker on the steps!).
But for those who aren't used to living at a higher altitude, you may find yourself feeling the effects of altitude sickness while visiting Denver. Symptoms of altitude sickness include dizziness, headache, nausea, and even bloody noses, among others.
The good news is, you don't have to suffer if you plan in advance! Increase your water intake (before and during your Denver trip), try not to overexert yourself (especially the first couple days), and be mindful of your alcohol consumption (the effects of alcohol can make it worse).
Denverites Love to Drink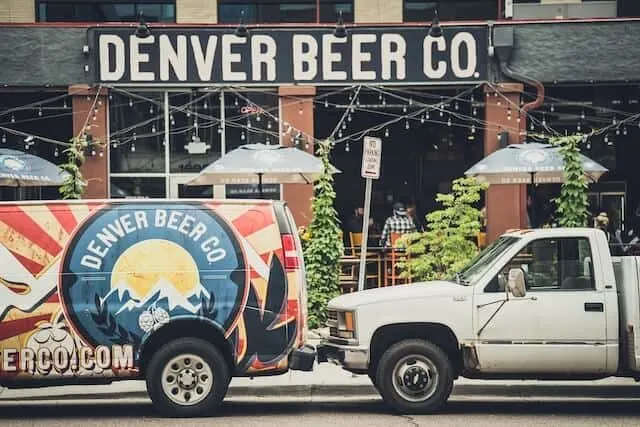 Many people know that craft beer is big business in Denver, and the whole state of Colorado. In fact, Colorado is the third largest producer of craft beer in the country, with over 1.5 million barrels produced annually. Add in larger scale brewers, home grown distilleries, urban wineries, and it becomes clear that Denverites love to drink.
For visitors who also love to drink, that means plenty of opportunities to tour these facilities and discover how your favorite libations are made. We highly recommend that beer lovers join a Denver beer tour for some expert guidance of where to get the best brews first.
Plus, all this booze has to go somewhere! Which means lots and lots of killer rooftop bars in Denver, lively sports bars, tap houses, Denver speakeasies and more to sell all that liquid gold.
*Editors Note* If you are more of a fan of wine than beer (like me!), never fear as The Infinite Monkey Theorem Urban Winery is operated out of the back alleys of Denver, delivers wine in a can and has refreshing philosophy that you won't find in traditional vineyard wineries around the country. Cheers!
Denver is

NOT

in the Mountains
This is a common misconception about Denver. Likely because so many pictures of the city include a beautiful mountain backdrop. But what many tourists don't realize is that photos make it seem as though the mountains are much closer than they are in reality.
In reality, Denver is situated in the shadow of the Rocky Mountains, and a distance from their base. So while they are quite close, tourists will need to plan for transportation (and plenty of time!) to be able to fully enjoy the mountains while visiting Denver.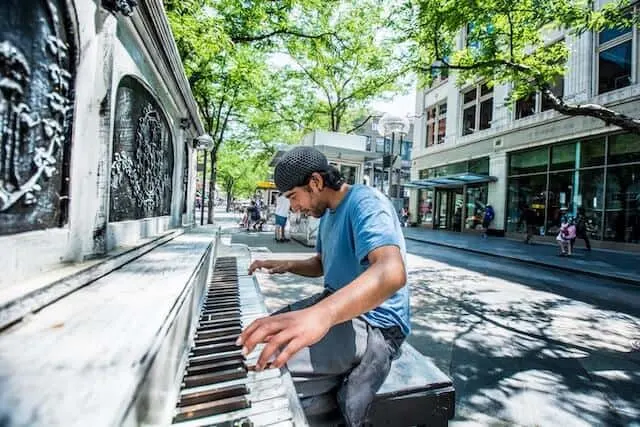 Although you may have noticed quite a few of Denver's top things to do sprinkled throughout this post, we have actually put together a complete list focusing just on them to make sure you don't miss anything during your stay.
From Larimer Square to Denver Zoo; Mountain parks to Mountain Towns – I mean, you can't come to Denver Colorado and not visit Rocky Mountain National Park and the Red Rocks Amphitheatre, right?! Plus Denver Museums, Denver Botanical Gardens, Capitol Hill, day trips from Denver – and a whole heap of other Denver attractions to make your visit a memorable one.
RELATED –
If you love museums and make a habit of visiting several whilst in a city, make sure you invest in the
Denver Mile High Culture Pass
. With access to 7 different Denver museums within a 72 hour period, you'll be cultured out in no time!
(
The Denver Mile High Culture
pass includes the Clyfford Still Museum, Denver Art Museum, Denver Botanic Gardens, Denver Museum of Nature & Science, History Colorado Center, Kirkland Museum of Fine & Decorative Art, and the Molly Brown House Museum)
Outdoor Recreation is Key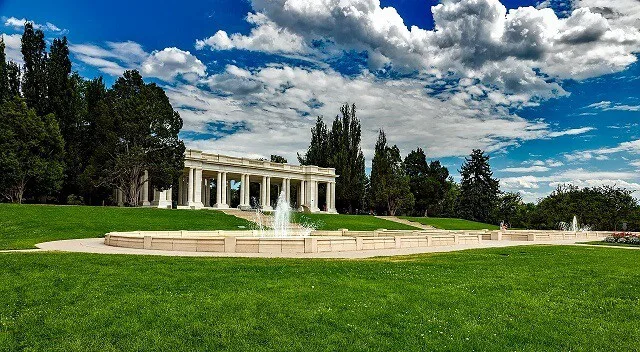 The city of Denver has over 200 parks, over 20,000 acres of parkland in the nearby mountains, and some of the best hiking/mountain biking/camping (and more) you can find in the United States. With all that at our fingertips, it's no surprise that Denverites love their outdoor activities!
Visitors can take advantage of the many incredible hiking trails near Denver. Or plan a picnic, volleyball, BBQ and more at one of Denver's incredible parks (Washington Park, Cheesman Park, and City Park are local favorites). Another option that counts for both exercise and cheap transportation (yes!) is to rent a bike for your sightseeing activities.
Homelessness Downtown is an Unfortunate Problem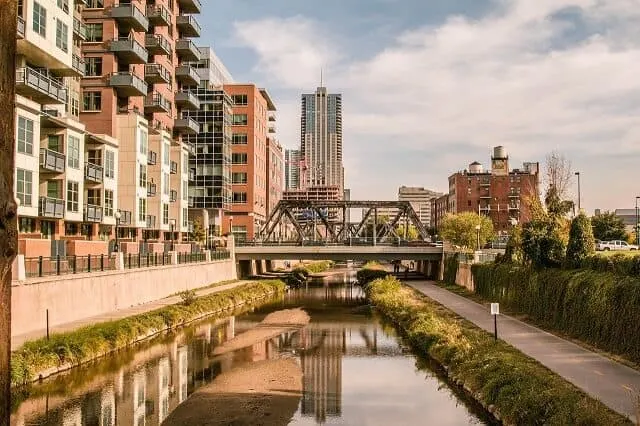 Like many cities in America, Denver is experiencing an increase in the homeless population. There are many who speculate as to why – the legalization of marijuana, the rapid increase of the city's population, or the high cost of living. Whatever the reason, most of the city's homeless population tend to be clustered in the lower downtown neighborhoods.
Denver does not currently allow urban camping. Therefore, police sweeps are often performed to break up homeless encampments. But without resources to turn to, the homeless just migrate to the next spot and set up until the next sweep.
Typically speaking these people mean no harm to tourists. And if you find yourself coming upon an encampment while exploring this great city, simply crossing the street and continuing on your way is all you need to do.
Denver has lots of Public Art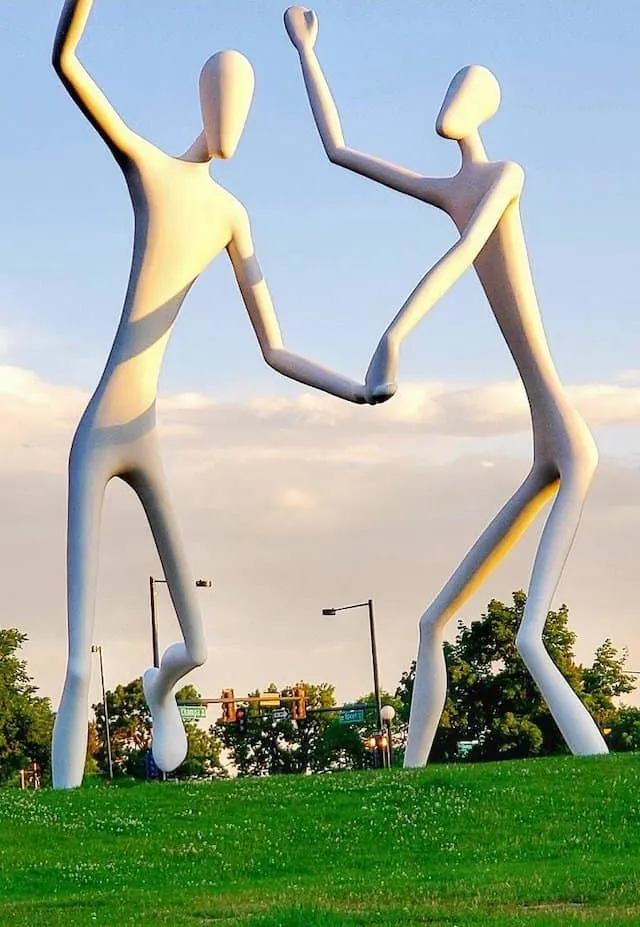 From two 60 foot tall dancers on the lawn of the Denver Performing Arts Complex (which play music so you can join in!) and the Giant Blue Bear peeking into the Colorado Convention Center, to the Scottish Angus Cow and Calf outside the Denver Art Museum and the puffy white clouds created from steel which welcome visitors to Children's Museum of Denver (plus 7 other installations around town) – Denver has a real commitment to public art.
And it is a commitment they went so far as to enshrine it in law. Denver's Arts & Venues Public Art Program (est. 1988) directs that 1% of any city-led capital improvement project over $1 million be set aside for the inclusion of art in the design and construction of the project. Pretty cool huh?! Be sure to visit at least one of Denvers art showpieces during your time in the city.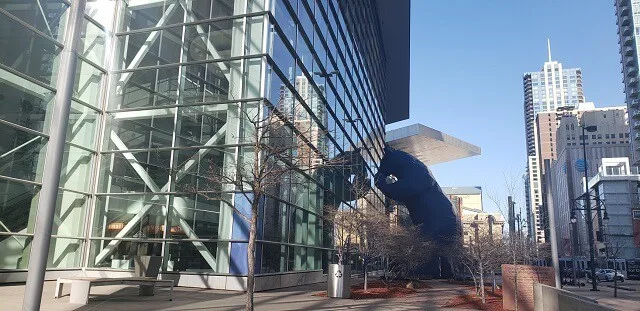 Denver is (Generally) A Safe City for Tourists
The city of Denver is generally a safe place for those who live here, and tourists alike. For tourists specifically, the chances of being the victim of any type of violent crime (mugging, terrorist attack, assault, etc.) are quite low. The most likely crime to befall a tourist is petty theft, like pickpockets.
Given that, when walking around Denver, especially in the downtown area, treat it as you would any other city. Be aware of your surroundings, don't flash your opulence, have a buddy (if you can), and stick to main streets where other people are present. These tips are key to keeping yourself safe no matter where you travel.
Smoking (of any kind) is NOT Allowed Indoors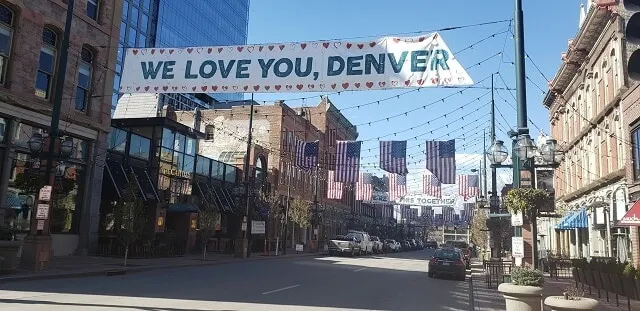 Coloradans are known for being very health-conscious people. In fact, Colorado consistently ranks towards the top of the pack when looking at the healthiest states in America. The people here are fit, and the incident rate of health issues like high blood pressure, or diabetes, is low.
Given that, it makes perfect sense that smoking (of any kind) is not allowed indoors in Colorado.
Weather in Denver Changes Drastically and Frequently
The joke in Denver is, "if you don't like the weather, wait a few minutes, it will change." While that is probably a bit dramatic, it is still true that the weather in Denver can be quite unpredictable and hard to plan for. It is not uncommon to experience large swings in weather or temperature from one day to the next, and even sometimes within the same day.
I'm talking sunny, not a cloud in the sky and 80 degrees one day, to a blizzard the next day! Which can throw a wrench into your plans if you were proactive and picked the best time to visit Denver expecting certain weather. Definitely use the weather forecast as your guide, but plan for unexpected weather changes (and having a Packable Rain Jacket on hand isn't going to hurt!)
Denver Public Transportation is OK but not Great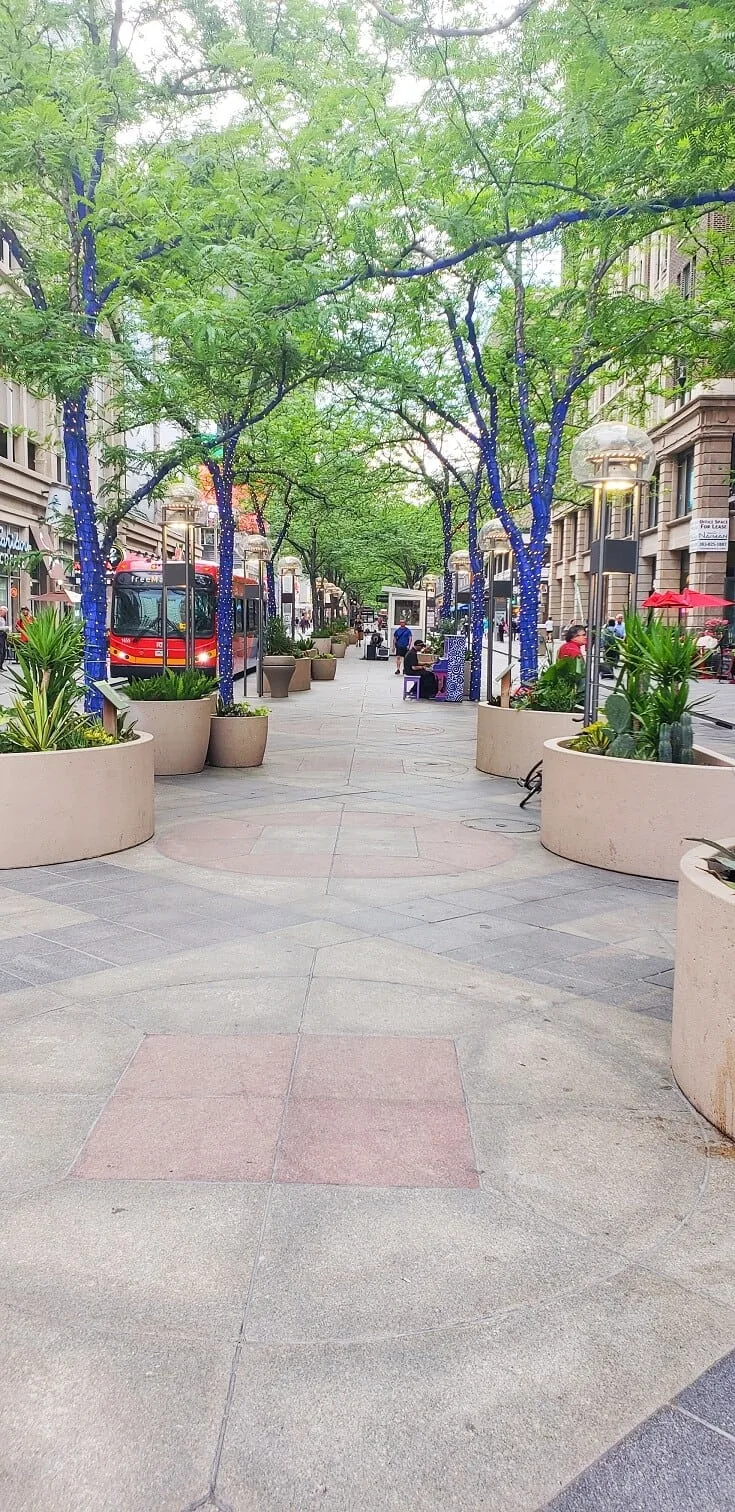 Public transportation in Denver honestly isn't that great. The main forms of public transportation are the light rail (above ground train), public buses, and the 16th street mall shuttle. That's basically it.
And while I should be thankful that we even have the light rail, the routes/stops generally aren't that convenient. While taking the light rail will get you CLOSE to your final destination, it's rare that it will get you TO your final destination. Which means adding in an additional step of walking, catching an Uber, or something similar to get you the rest of the way.
Not Everyone Smokes The Happy Herb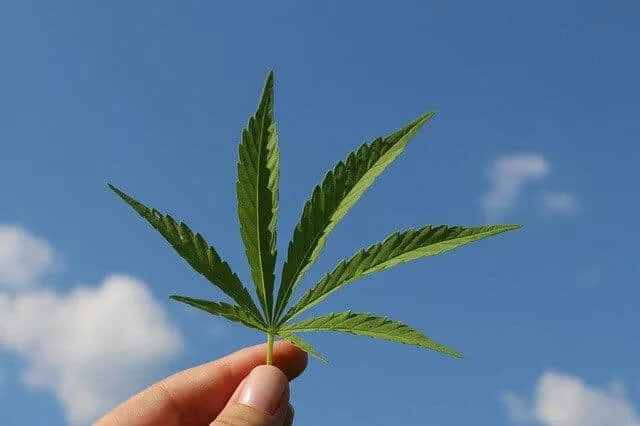 Unless you live under a rock, you are probably aware that Colorado was one of the first states in the US to legalize recreational marijuana in 2012. And along with that came a bustling new industry, jobs created, and new cannabis industry workers moving to Denver.
However, it's important to note that not everyone in Denver partakes! Many people continued to live their lives as they were before it became legal. So while visiting, if you want to partake, please do! But if you don't want to, there's absolutely no pressure around here. You will not be out of place.
The Sun is More Intense in Denver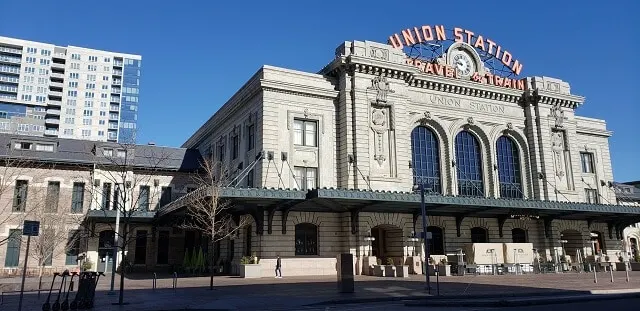 Remember that thing about Denver being a mile above sea level? Well, naturally, that also means that Denver is closer to the sun than a lot of places in the world. This means the sun can feel much more intense here, and you may find yourself burning quicker or easier than normal. (The WHO – World Heath Organisation – have a great infographic to explain just how altitude affects the strength of the sun's UV rays in case you don't beleive me!)
Be prepared and plan to use sunscreen daily, especially if you plan to be outside in the elements for longer periods of time. It's also important not to forget about your lips! Denver's dry climate + intense sun are a bad combination for your lips (so bring plenty of lip balm).
Parking Downtown Can Be A Problem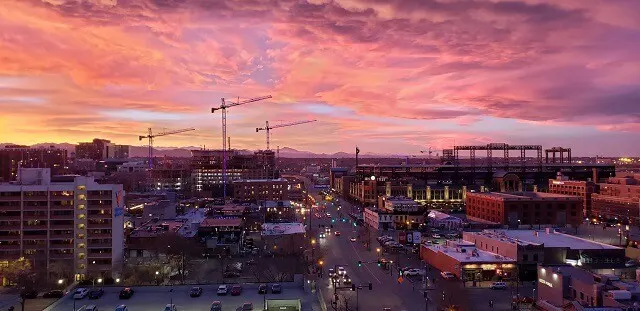 When I first moved to Denver 12+ years ago, parking in downtown Denver was relatively easy. Between parking meters, parking garages, and surface parking lots, it wasn't too difficult (although maybe not cheap) to find a spot.
However, that was all before Denver experienced rapid population growth. Along with it came a need for many more apartment complexes and condo buildings. Which means as the years have gone on, parking lots and parking structures have been replaced by towering apartment buildings. Making parking downtown quite a pain.
And, of course, many of the downtown hotels charge astronomical rates for overnight parking! If your travel plans in Denver include a car (whether you own, or a rental), be sure to keep this in mind.
There is a Luxury Hotel inside the City's Main Train Station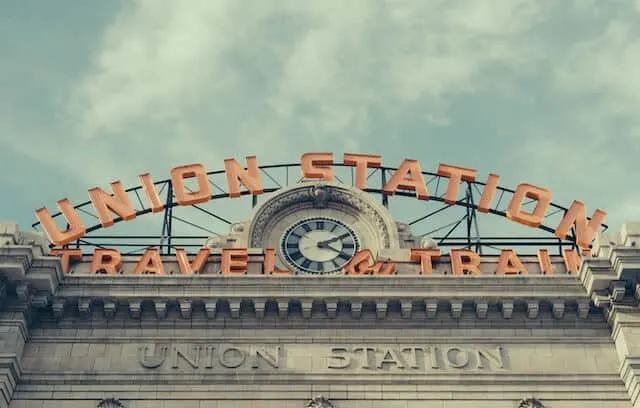 Denver's beautiful Union Station is the city's central transport hub and home to quite a few trendy restaurants and boutique shops – in addition to one of the most luxurious Denver hotels: The Crawford Hotel which offers Pullman guest rooms, reminicent of old-time train travel.
This 5 star luxury hotel is definitely on the pricey side, but it offers benefits like the use of an e-bike for each guest and daily treats from some of Union Station's restaurants including, ice cream, coffee, and craft beer, and discounts at the restaurants and stores in the station to offset the price of the hotel.
Sports are HUGE in Denver

Denver is one of the few cities in the United States that has professional teams across all major sports. Whether you're into football, basketball, baseball, soccer, hockey, or even lacrosse – there's a Denver team for it!
And the even better part is that most of the stadiums Denver teams play at are conveniently located downtown. Which is also not the case for a lot of cities in the US. So if you fancy yourself a sports fan, be sure and check out their schedules to see if a game fits into your Denver itinerary!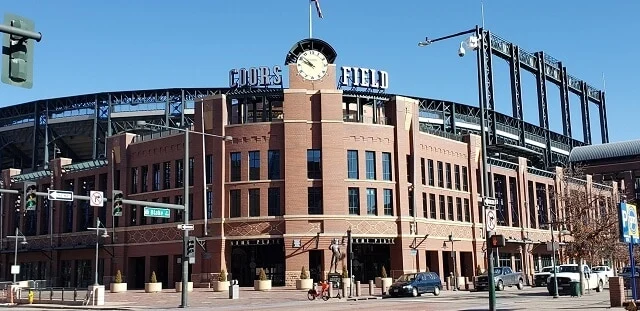 Baseball: Colorado Rockies played at Coors Field
Football: Denver Broncos played at Empower Field
Basketball: Denver Nuggets played at the Pepsi Center
Hockey: Colorado Avalanche played at the Pepsi Center
Lacrosse: Colorado Mammoth played at the Pepsi Center
Soccer: Colorado Rapids played at Dick's Sporting Goods Park
You (Probably) Don't Need 4-Wheel Drive
Another misconception about Denver. As we learned above, Denver is not located IN the mountains, but is in the valley of the mountains. That means most people who live here (and tourists alike) do not need a 4-wheel drive vehicle.
The exception to this would be anyone who plans to leave the city lights of Denver behind and really get lost in the mountains. Depending on where you plan to explore, you may need a 4-wheel drive vehicle to get there. So if you are in this category, be sure and research whether 4-wheel drive is needed for the areas you plan to go to.
Eat Your Heart Out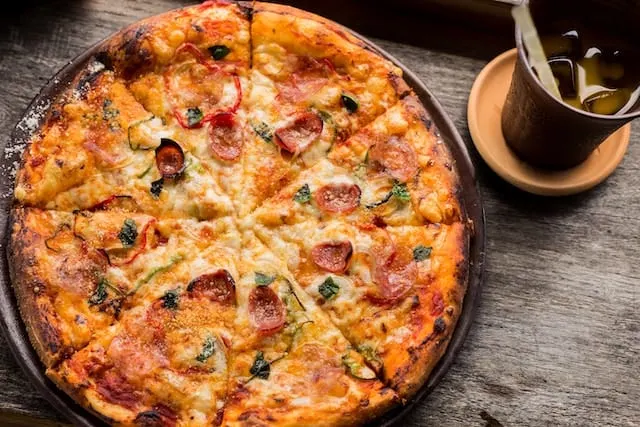 From farm to table restaurants to pizzerias and steak houses, you can find some great eats in Denver's Dining Scene.
Feeling brave, head to Buckhorn Exchange and try some rocky mountain oysters (think bull's testicles covered in batter!) Want pizza? Marco's Coal Fired on Larimer St. is the place to go; and Root Down is a farm to table restaurant that serves fresh vegetables from its gardens. It also serves vegan and gluten free food making it a delicious and healthy option for everyone.
Not sure where to go? Sample a little of everything on a Denver Gastronomy Food Tour! From food to beverages, you can eat and drink your way through some of the tastiest restaurants in Denver as you learn a little more about the city!
The Traffic Blows
You may be thinking, "yeah, yeah, yeah…traffic is bad in all cities." And that's correct to a point. But in Denver, the traffic is really bad. Because the population expanded so quickly, the infrastructure was not prepared to handle the influx of cars on the roads. This has also led to our roads and highways breaking down faster, requiring construction.
Construction on Denver roads and highways is going on nearly constantly in an effort to a) fix those breaking down and b) expand lanes to increase capacity. All of which further exacerbates the traffic problem with construction lane closures.
And don't even get me started on the mountain traffic! Naturally, spending weekends in the mountains is a popular activity for people in Denver. Which means traffic during peak times (to the mountains on Friday and back to Denver on Sunday) can easily take you HOURS longer than it should on two-lane mountain highways.
And that's a wrap folks, we hope our Ultimate Denver Travel Guide has helped prepare you for visiting Denver + has helped you discover all the best attractions in Denver for while you are there!

If you know of anyone else that needs a little bit of inspiration for visiting Denver or assistance in planning their Colorado vacation, please be sure to share this post on social media: Facebook, Flipboard, Twitter or grab one of the images from below for Pinterest. And remember – sharing is charing (and we thank you in advance!)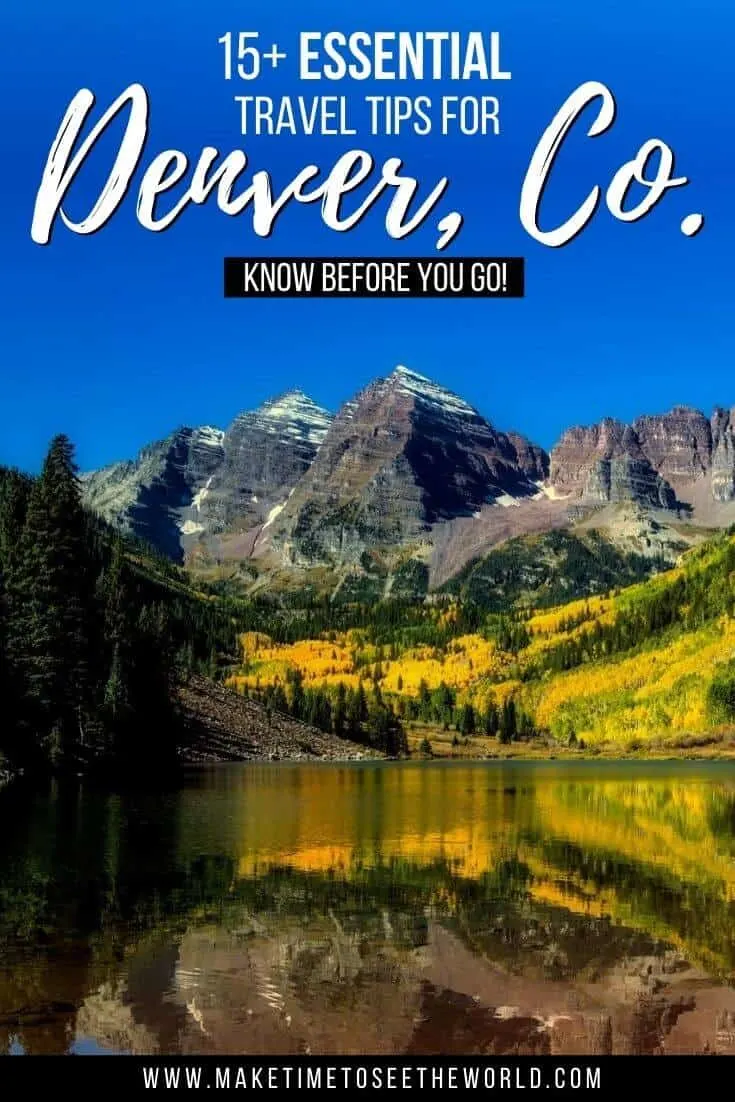 READY MORE USA TRAVEL INSPIRATION? YOU MIGHT BE INTERESTED IN THESE TRAVEL TIPS, TRAVEL ARTICLES, DESTINATION GUIDES, TRAVELER RESOURCES AND RELATED POSTS ABOUT OTHER AMAZING CITIES IN NORTH AMERICA:
Hi There! Thanks for reading our exploring Denver guide to Visiting Denver: Essential Denver Travel Tips to Know Before You Go! I just wanted to let you know that this post contains affiliate links, which means if you purchase something after clicking a link, I may get a small commission – which is at absolutely no cost to you. If you enjoyed this article and are going to be searching for some of the things I mention anyway, I would love it if you could click through from the links above & thank you in advance! Read my full Disclosure here.
And a huge Thank You for reading the MakeTimeToSeeTheWorld travel blog.