Holidays are a time for family, friends, and fun. Vacations are a time to relax and get away from everyday life and there's nothing like a vacation to settle the body and mind. We often want these memories to last forever – but often they don't. And so in the celebration of upcoming or past vacation time, we've put together a list of the best vacation quote and vacation captions – hopefully, there is something on our list that will fit your situation perfectly! (And if not, maybe they'll just give you a bit of travel inspiration for when you can next getaway!)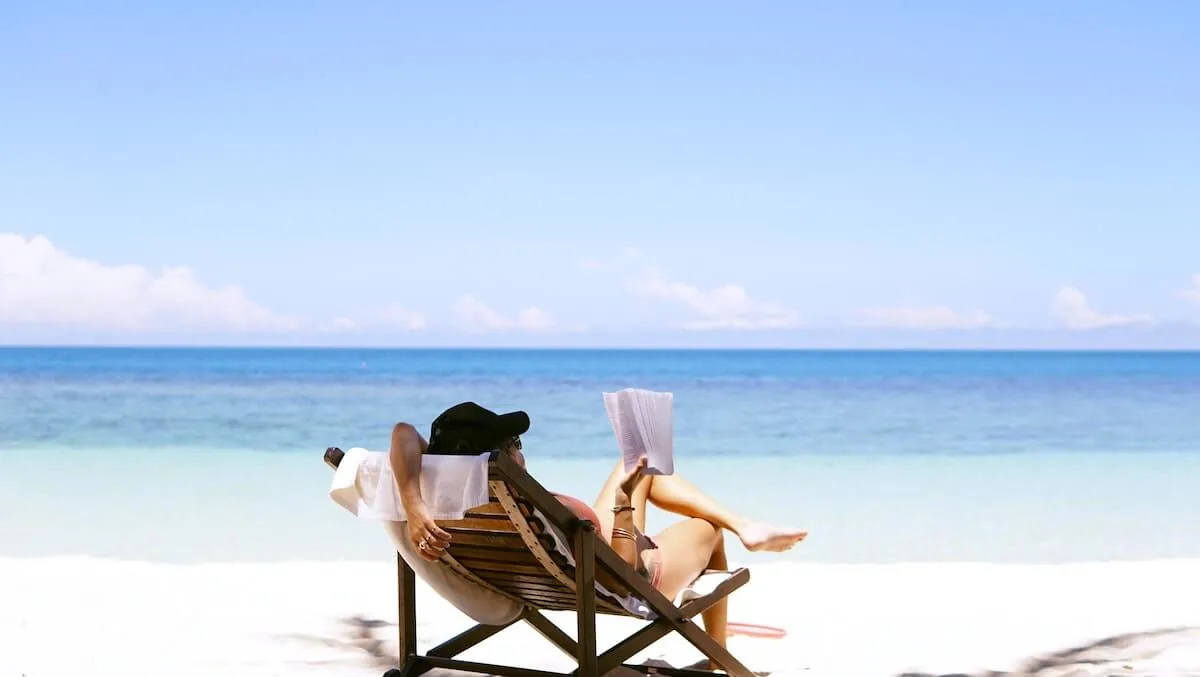 Disclaimer: Almost all posts on this site contain Affiliate links, and this one about the best vacation captions is no different. This means that if you click on any of the links in this post about the best travel quotes (and make a purchase) I may receive a small commission at absolutely no cost to you. Each post is carefully crafted to (hopefully!) answer all your questions and recommendations are made where we believe they will improve your trip and help with your planning. As such we thank you in advance should you decide to click & buy. Read my full Disclosure here.
Vacation Quotes to Inspire Your Trip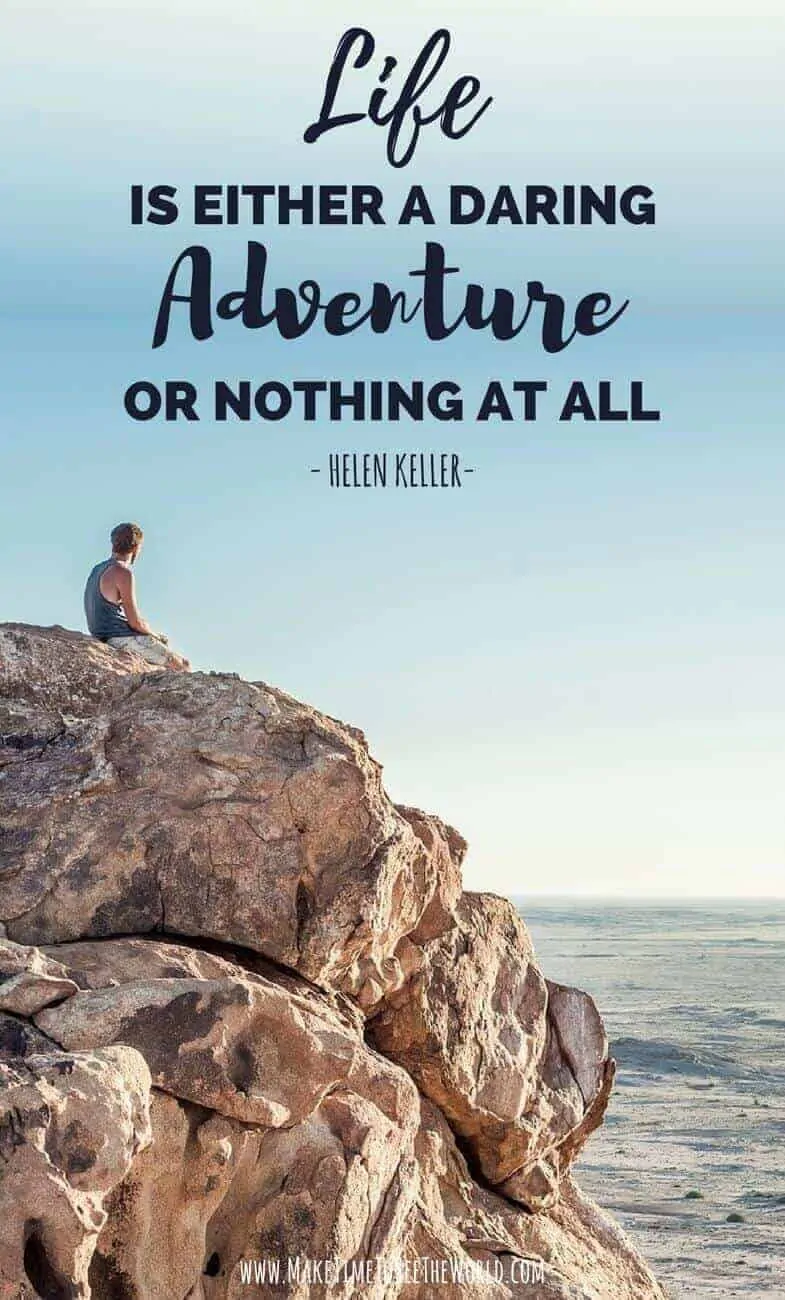 1. "Life is either a daring adventure or nothing at all." – Helen Keller
2. "Chilling out on the bed in your hotel room watching television, while wearing your own pajamas, is sometimes the best part of a vacation." – Laura Marano
3. "As you grow older, you learn a few things. One of them is to actually take the time you've allotted for vacation." – John Battelle
4. "An upcoming vacation gives us something to eagerly anticipate." – Jaime Kurtz
5. "The vacation we often need is freedom from our own mind." – Jack Adam Weber
6. "Do not wait until you are dying to go on vacation. I think if I had to give you one piece of advice that would be it. We put things off. We do not mean to, but we do. We carry around the assumption that there is plenty of time to do whatever needs to be done." – Marty Cauley
7. "The world is a book and those who do not travel read only one page." – Saint Augustine
8. "We travel not to escape life, but for life not to escape us." – Robyn Yong
I Need a Vacation Quotes and Captions
These quotes are perfect for when you badly need a vacation…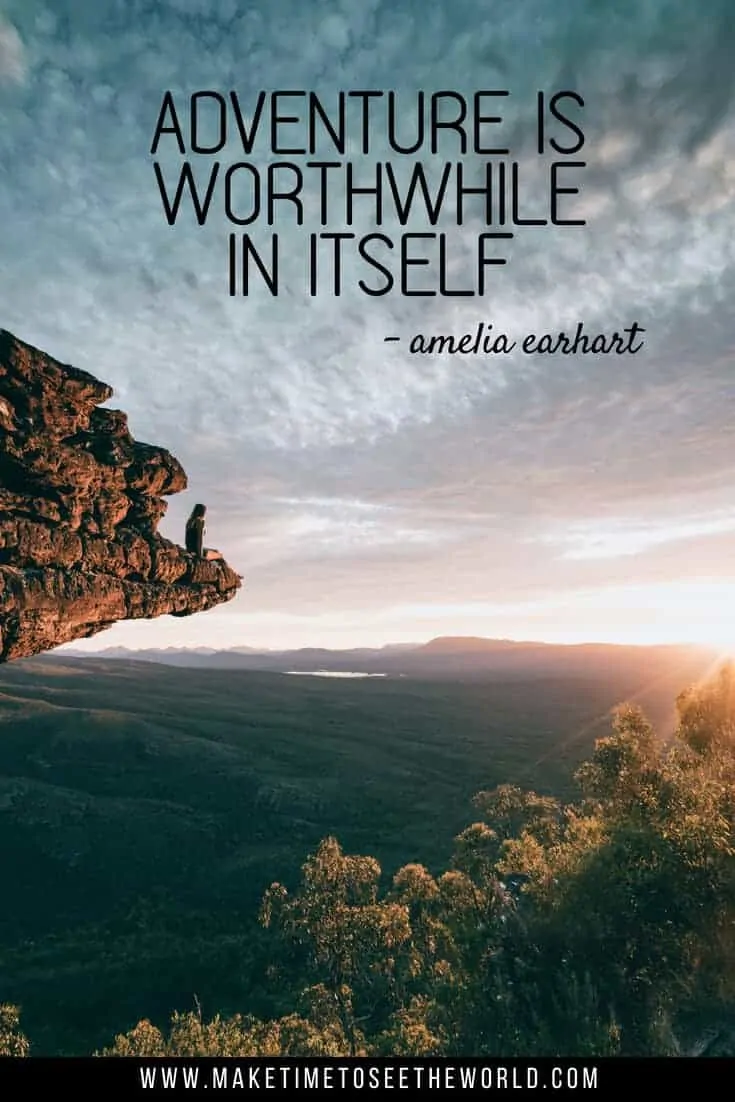 9. "Adventure is worthwhile in itself." – Amelia Earhart (this is one of the great quotes to live by!)
10. "All you need to know is that it's possible." – Wolf, an Appalachian Trail Hiker
11. "I googled my symptoms; it turns out I just need a vacation!"
12. "Isn't it amazing how much stuff we get done the day before vacation?" – Zig Ziglar
13. "I need a six month vacation, twice a year." – Unknown
14. "Think about it; how do you feel when you are planning a vacation? You feel excited and happy. Your stress level is diminished, and this also affects your work in a positive way." – John Morgan
15. "Just a reminder – I'm going on vacation and you're not!" – Unknown
Vacation Captions for Instagram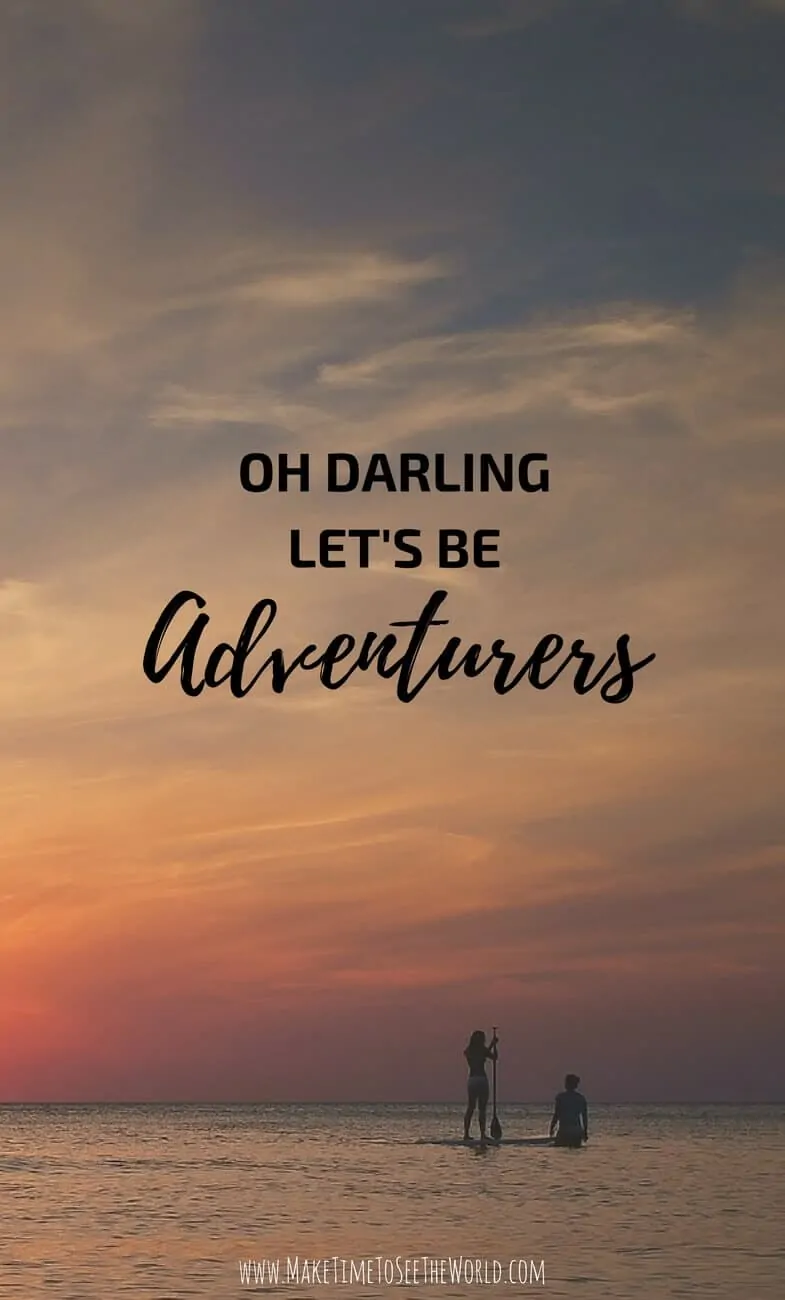 16. "Oh Darling, Let's Be Adventurers." – Unknown (it's cliche but is easily one of the best vacation Instagram captions!)
17. "Wanderlust: n. a strong desire for or impulse to wander or travel and explore the world"
18. "Vacation calories don't count!" – Unknown
19. "Traveling is like flirting with life. It's like saying, 'I would stay and love you, but I have to go; this is my station." – Lisa St. Aubin de Teran
20. "Some of your best ideas come when you're on vacation." – Gautam Singhania
21. "Don't Count The Days. Make The Days Count." – Muhammad Ali
22. "I'm all about the palm trees and 80 degrees." – Unknown
23. "I want to vacation so long, I forget all my passwords" – Unknown
Travel Memories Quotes
24. "Travel isn't always pretty. It isn't always comfortable. Sometimes it hurts, it even breaks your heart. But that's okay. The journey changes you; it should change you. It leaves marks on your memory, on your consciousness, on your heart, and on your body. You take something with you. Hopefully, you leave something good behind." – Anthony Bourdain

25. "The most beautiful in the world is, of course, the world itself." – Wallace Stevens
26. "No matter what fabulous place I visit, I don't feel like I'm on vacation unless I'm dehydrated and covered with sunscreen." – Chelsea Cain
27. "Jet lag is for amateurs." – Dick Clark
28. "I never met a sunset I didn't like"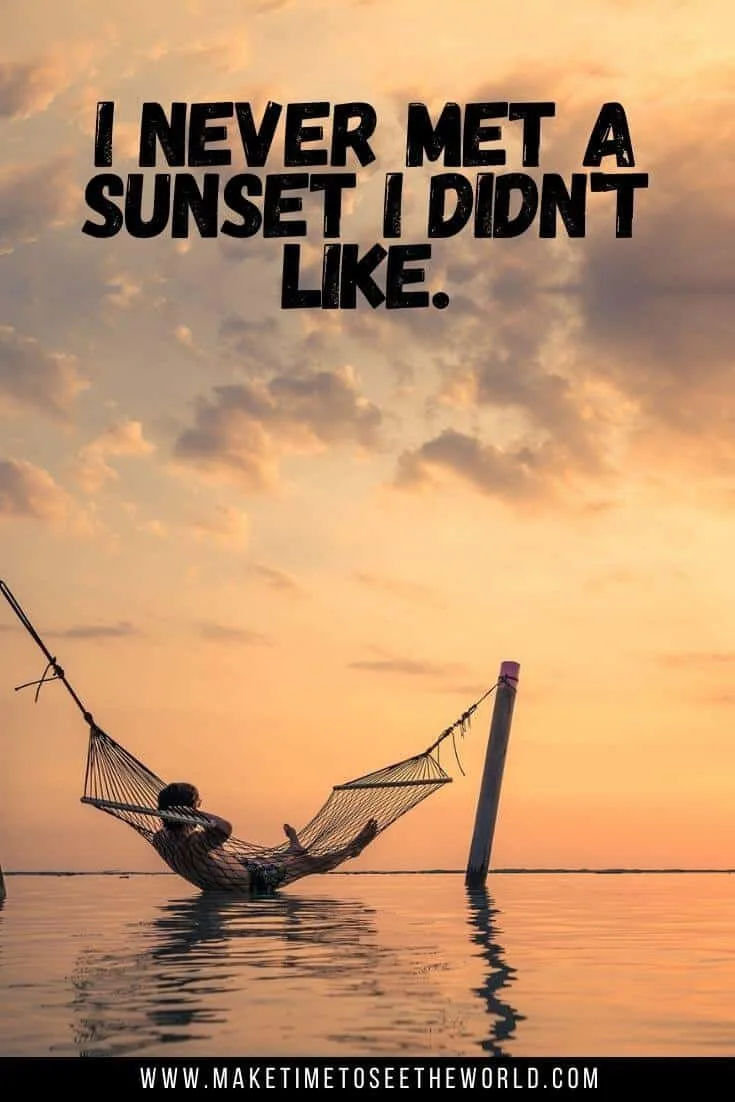 29. "When I was on a two-week vacation I noticed something. The vacation lasted a good long time then suddenly it was over. Life is like that also." – Fr. Cedric Pisegna CP
30. "Make your vocation your vacation. That is the secret to success." – Mark Twain
31. "No man needs a vacation so much as the man who has just had one." – Elbert Hubbard
32. "Vacations mean a change of pace, a gentleness with ourselves, a time of rest and renewal, and a time to stretch ourselves and encounter new people, new lands, new ways, and new options." – Anne Wilson Schaef
33. "Travel is never a matter of money but of courage" – Paulo Coelho
Missing Travel Quotes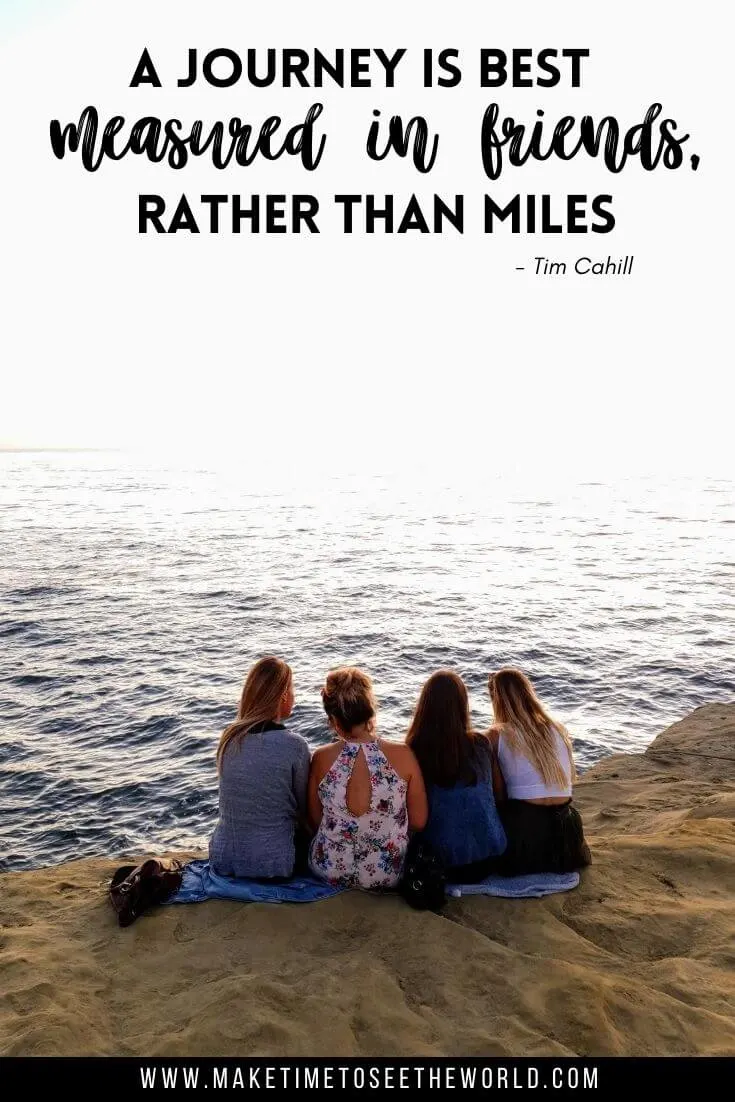 34. "A journey is best measured in friends rather than miles." – Tim Cahill
35. "Remember that happiness is a way of travel – not a destination." – Roy M. Goodman
36. "The vacation we often need is freedom from our own mind." – Jack Adam Weber
37. "A one day holiday can at times be better than a one week vacation if you totally unplug for that one day!" – Catherine Pulsifer
38. "Happiness consists of living each day as if it were the first day of your honeymoon and the last day of your vacation." – Leo Tolstoy
39. "Laughter is an instant vacation." – Milton Berle
40. "Trips and vacations are so much more. These experiences show you what's possible and challenge you to examine the paths you'll take in the future." – Blake Mycoskie
41. "Oneweek vacations are too short to prevent burnout; by the time you relax enough not to think about the office the week is almost up." – Cecilia Mikalac
42. "No matter what happens, travel gives you a story to tell." – Jewish Proverb
43. "Neglecting vacation is neglecting success because every success needs an accumulated positive energy!" – Mehmet Murat ildan
Unplanned Trip Quotes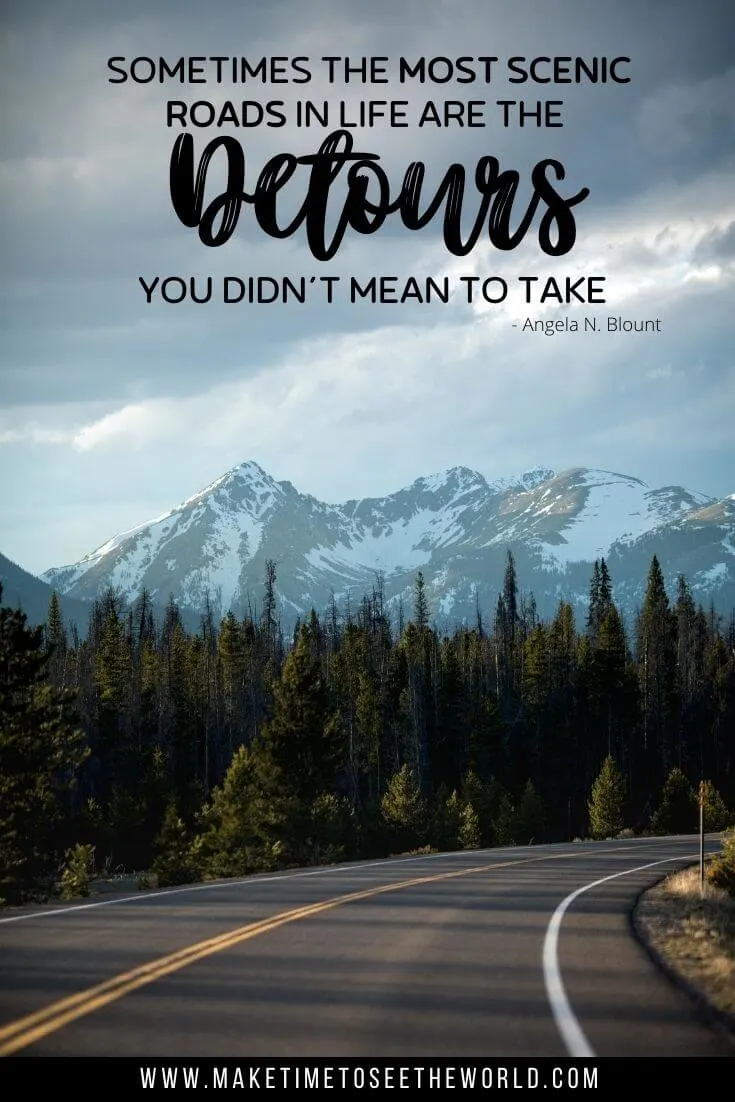 44. "Sometimes the most scenic roads in life are the detours you didn't mean to take." – Angela N. Blount
45. "It feels good to be lost in the right direction"
46. "The best view comes after the hardest climb" – Unknown
47. "Perhaps travel cannot prevent bigotry, but by demonstrating that all peoples cry, laugh, eat, worry, and die, it can introduce the idea that if we try and understand each other, we may even become friends" – Maya Angelou
48. "In matters of healing the body or the mind, vacation is a true genius!" – Mehmet Murat Ildan
49. "Take a vacation from your stressful thoughts by changing your thoughts." – Debasish Mridha
50. "When all else fails, take a vacation!" – Betty Williams
51. "The mountains are calling and I must go." – John Muir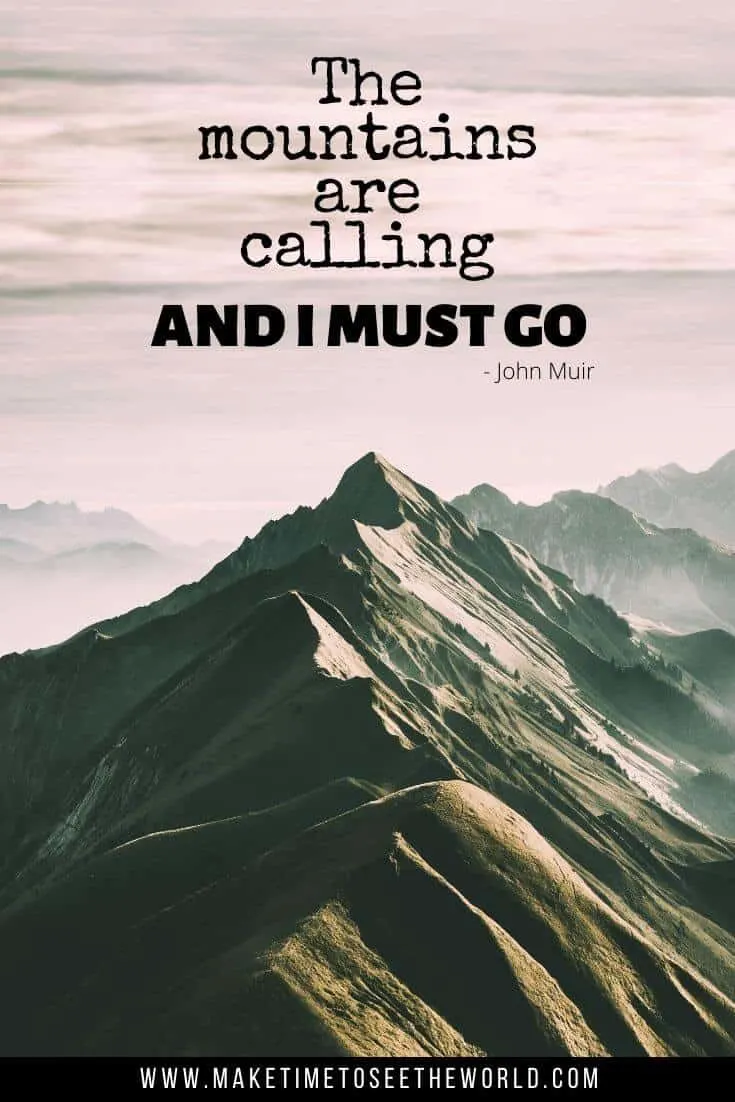 Summer Vacation Quotes
52. "To get away from ones working environment is, in a sense, to get away from one's self; and this is often the chief advantage of travel and change." – Charles Horton Cooley
53. "Time for some Vitamin Sea." – Unknown
54. "A vacation helps to relieve stress and boredom, gives us a change of scenery, provides us with adventure, and helps to bring us closer to the people in our lives." – E. S. Woods
55. "Say yes to adventure, especially in the summer." – Unknown
56. "Now more than ever do I realize that I will never be content with a sedentary life, that I will always be haunted by thoughts of a sun-drenched elsewhere." – Isabelle Eberhardt
57. "A vacation is having nothing to do and all day to do it in." – Robert Orben
58. "Happiness is a day at the beach." – Unknown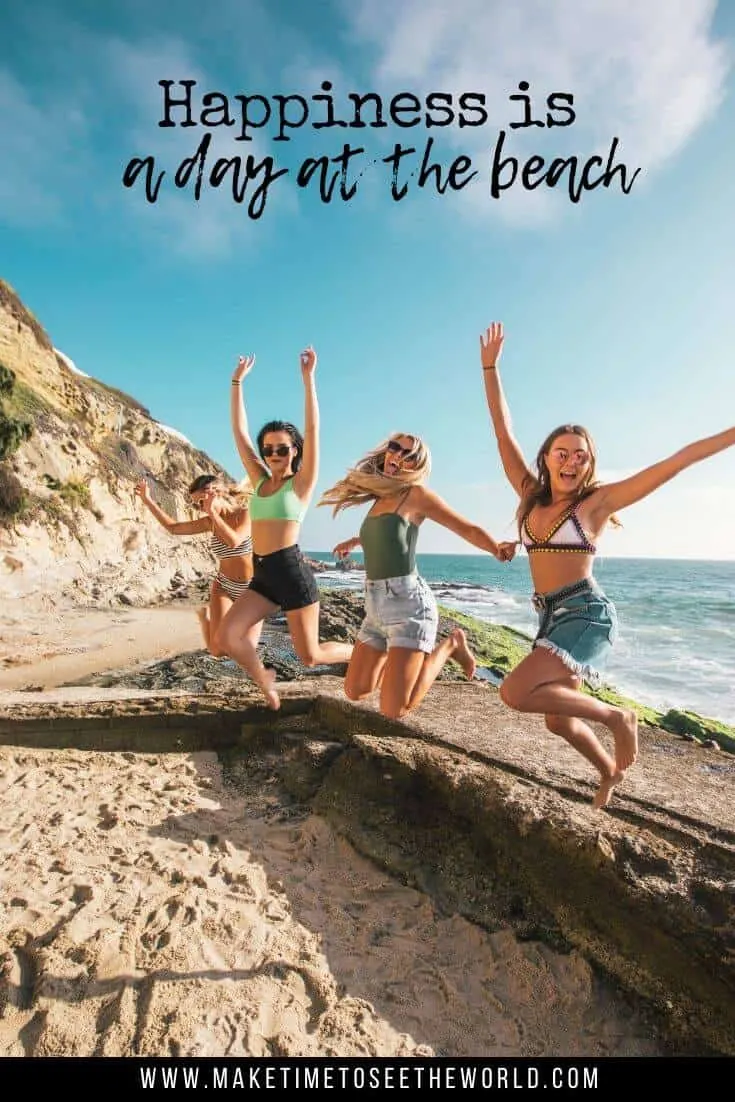 Funny Vacation Quotes
59. "A vacation is what you take when you can no longer take what you've been taking." – Earl Wilson
60. "I love my job only when I'm on vacation." – Unknown
61. "There should be sympathy cards for having to go back to work after vacation." – Anonymous
62. "A good vacation is over when you begin to yearn for your work." – Morris Fishbein
63. "The average vacation is one-tenth playing—nine-tenths paying." – Arnold Glasow
64. "My favorite place to vacation is anyplace by the ocean." – Nina Arianda
65. "My first day back at work has inspired me to book my next vacation." – Unknown
And that's a wrap! We hope these vacation captions ideas have hit the spot for you, whether you are going on vacation, need a vacation or are reminiscing about your last vacation!
Oh and if you liked this post, please share on social media: tweet, pin, Flipboard, Whatsapp or Facebook (etc) – I'd really appreciate it!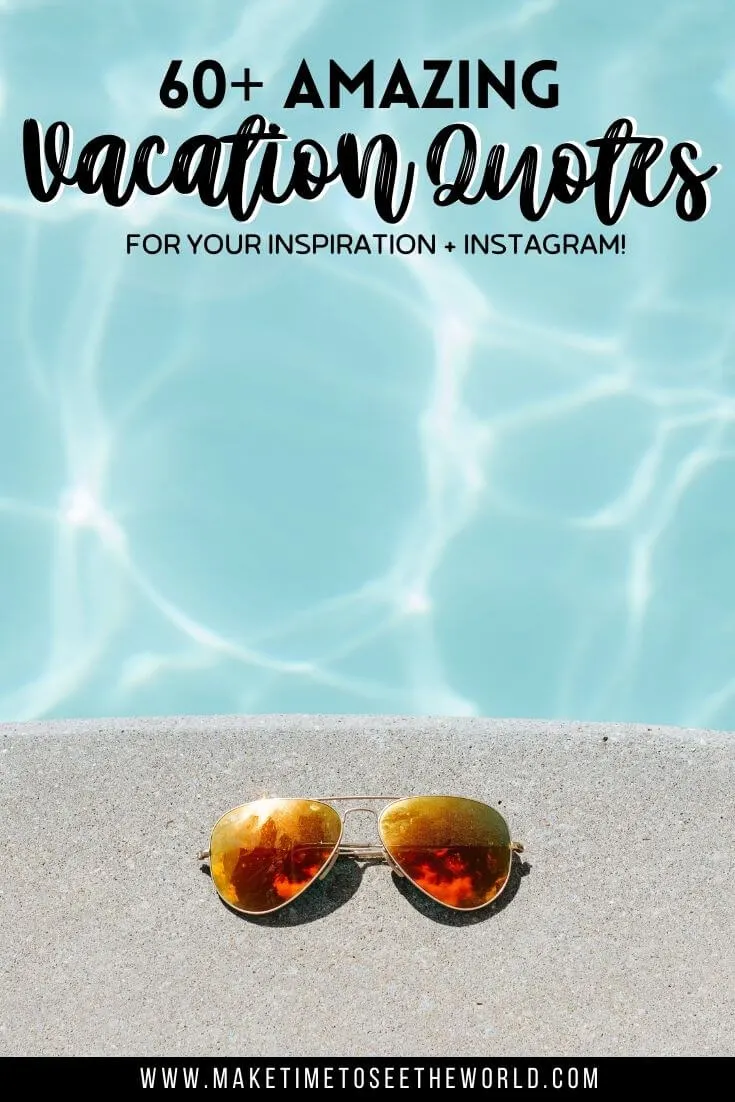 I HOPE YOU ENJOYED THESE VACATION CAPTIONS AND IF YOU ARE READY MORE TRAVEL INSPIRATION, YOU MIGHT BE INTERESTED IN THESE RELATED POSTS, RECENT ARTICLES, TRAVEL HACKS, TRAVEL GUIDE AND TRAVEL TIPS POSTS:
Hi There! Thanks for reading our travel guide to the Best Vacation Quotes & Vacation Captions I just wanted to let you know that this post contains affiliate links, which means if you purchase something after clicking a link, I may get a small commission – which is at absolutely no cost to you. If you enjoyed this article and are going to be searching for some of the things I mention anyway, I would love it if you could click through from the links above & thank you in advance! Read my full Disclosure here.
And a huge Thank You for reading the MakeTimeToSeeTheWorld travel blog.