Philadelphia is an exciting city and there is so much to see and do. Located on the east coast of the United States it has been a major American city for several hundred years and has influenced how America is shaped today. But if that alone isn't enough to convince you to visit Philadelphia, let us give you a few of our top reasons why we love the City of Brotherly Love.
In case you didn't know, the city is full of history and its one of the oldest cities in the USA. It is the place where the constitution of the US was signed in the year 1787 and served as the capital of the union until it was later moved to Washington DC. From the famous liberty bell to the countless museums and delicious food, Philadelphia doesn't disappoint.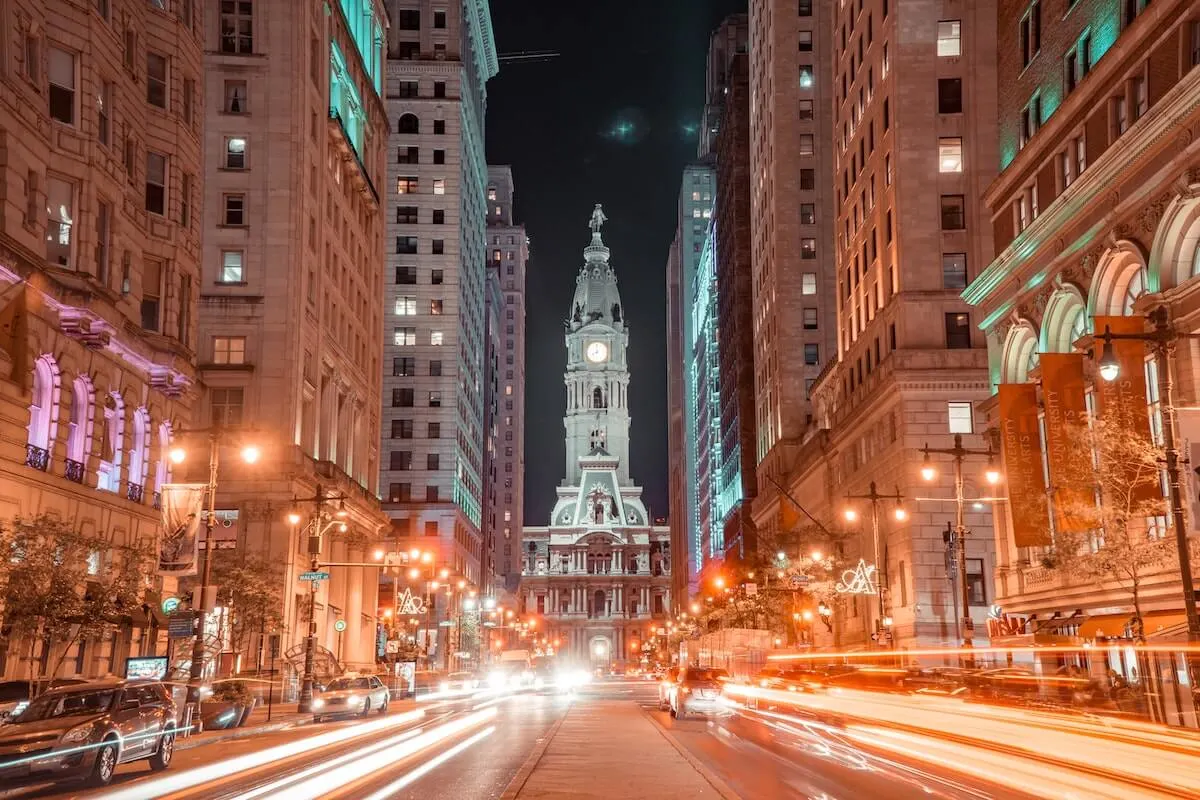 Disclaimer: Almost all posts on this site contain affiliate links, and this one about 10+ Reasons to Visit Philadelphia (+ why we love it!) to help plan your trip is no different. This means that if you click on any of the links in this post (and make a purchase) I may receive a small commission at absolutely no cost to you. Each post is carefully crafted to (hopefully!) answer all your questions and recommendations are made where we believe they will improve your trip and help with your planning. As such we thank you in advance should you decide to click & buy. Read my full Disclosure here.
GENERAL TRAVEL INFO FOR VISITORS TO THE USA
Visa: Travelers from countries that are members of the Visa Waiver Program (ESTA) do not require a visa when visiting the USA. However, it is recommended to check up-to-date visa entry requirements before your visit regardless of what country you are coming from to avoid issues and concerns on the date of your travel.
Currency: The official currency in Philadephia Pennsylvania is the U.S. dollar or American dollar ($, USD, US$).
You can withdraw currency from ATMs using your local bank card or a designated travel card. If you are visiting from another country, be sure to check any fees and charges from your bank prior to using it and carry a second source of payment/cash in case your primary card gets 'eaten' by an ATM.
Language: English is the primary and most widely spoken language in the USA (although not the official one at the Federal level!) There are 350 other languages spoken, the main ones being Spanish, Chinese, French, and Vietnamese.
WiFi/Internet Access: Depending on your length of stay, you can either purchase a local sim card (in advance or on arrival) – to swap out with the one in your own phone to avoid roaming charges. OR, grab a pay as you go portable Wifi Devices which means you can keep your sim active and connect wirelessly. Just remember to turn off data roaming so you don't incur any hefty charges.
10+ Reasons We LOVE Philly (that will convince you to visit Philadelphia!)
The Architecture is Actually Old!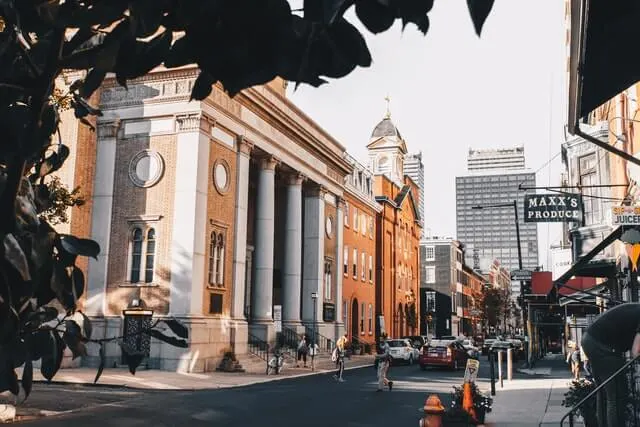 A preconception that some might have about the United States is that it doesn't really have any old buildings, at least by European standards. And indeed, while there are no castles, millennia-old ruins or ancient cities per se, Philadelphia does have a lot of architecture dating back to the 18th century.
Walking through the downtown historic district, you'll feel as if you could easily be in parts of central London. However, thinking about it, it makes a lot of sense as Philadelphia was founded in 1682 and so much of its original buildings date from the 17th and 18th century, and of course, it was at that time a British colony, so naturally, the styles would be similar.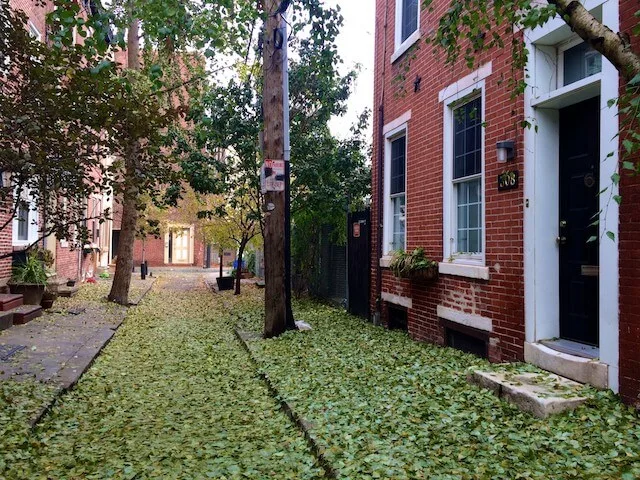 Some of the residential streets in South Philadelphia are so narrow you can hardly imagine how people drive down them. Of course, they're not busy, making for lovely little retreats from the car-heavy streets.
The Historic Sites are Impressive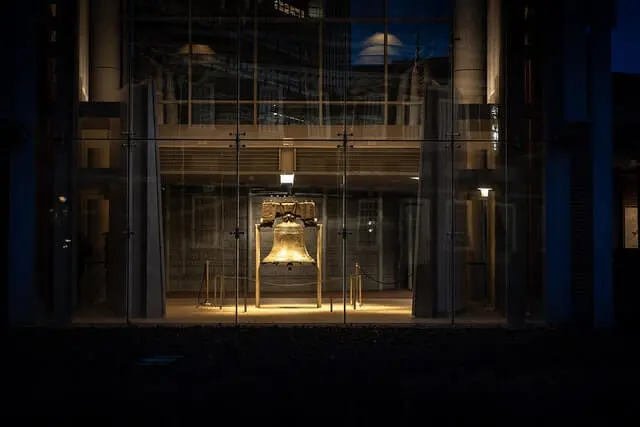 Alongside the old architecture, Philadelphia has a few of the most important historic sites in US history. Head to the Independence Official Visitors Center for more information on each but as an introduction, there are among others:
The Liberty Bell itself, a symbol of freedom and justice for all;
Independence Hall – where the Consitution was signed;
Museum of the American Revolution – an

immersive gallery with interactive digital displays that bring to life the people and ideas that created a new nation after the American Revolution;

National Constitution Center – another interactive museum devoted to the US Constitution
Benjamin Franklin's Grave – the final resting place of one of the Founding Fathers
Betsy Ross House – the birthplace of the American flag
All these historic sites are within walking distance of each other, and after a big day of learning and exploring, there is the suitably named Independence Beer Garden opposite (one of the best beer gardens in Philly) and a great place to toast America's revolutionary history.
And if you really want to lean into the history or simply prefer to be told a story rather than read a plaque, sit yourself down on one of Philadelphia's Once Upon a Nation Storytelling Benches. There are 13 storyteller benches throughout the historic district where professional storytellers share free, 3-5 minute stories of characters and events of days gone by. Keep a look out for the round yellow signs, sit down and enjoy!
There's Cool Street Art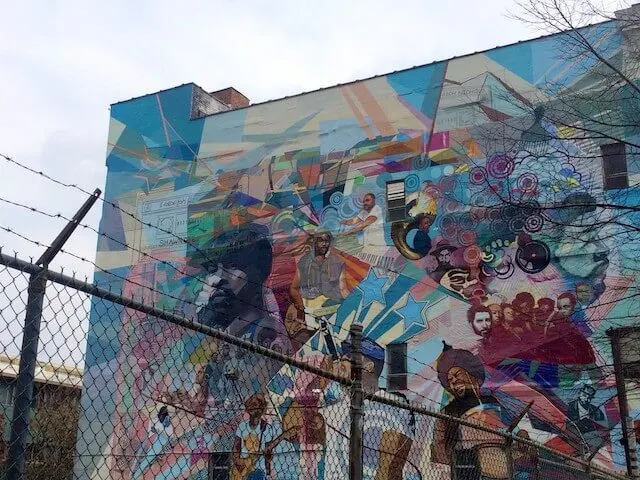 Philadelphia is full of street art, including some enormous murals that take up entire sides of buildings. Knowing where to look is key, though.
The neighborhoods of Midtown Village and North Philadelphia are good places to start spotting some of the best pieces. Much of it is commissioned by the city or private businesses and it is therefore well maintained and respected.
The huge murals covering the entire side of buildings in South Philadelphia especially are something to keep an eye out for.
Isaiah Zagar's Mosaics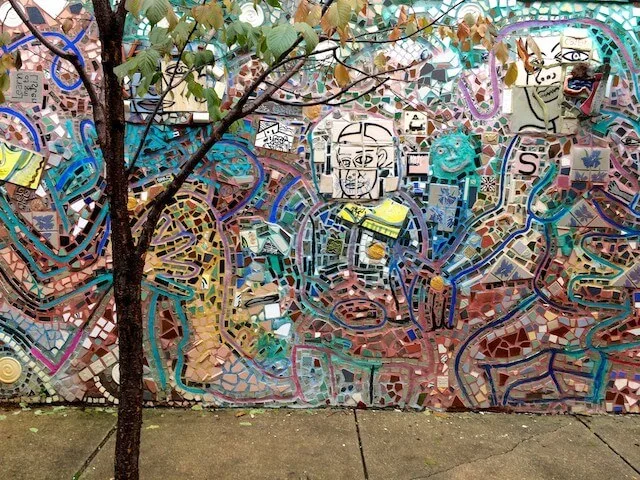 In addition to the typical murals around the city, there's a whole other kind of street art to be found just south of the downtown area. These are the mosaics of Isaiah Zagar, a local artist who covers walls, garden fences, shop fronts or entire buildings with pottery and other ceramics, blended with pieces of mirror and a few other odd things.
The main attraction of his work is the Philadelphia Magic Garden on South Street, but there's no need to pay to go see it when there are dozens of his pieces on the streets and alleyways nearby.
There's actually a map available at the Magic Garden with the locations of all his works marked, and a walk through the dozen or so blocks to see the majority of them can be completed in just under an hour.
The PA Historical Marker Program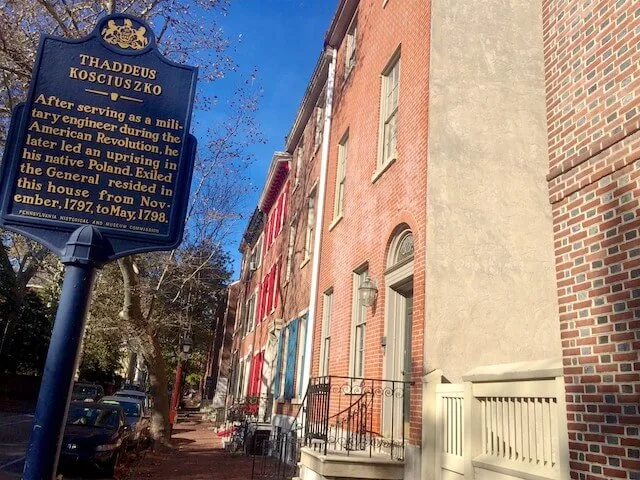 To help you find the historic sites listed above (and many others) the blue and gold signs of the Pennsylvania Historical Marker Program are all over the oldest parts of the city.
Telling brief histories of certain locations and pointing out the oldest, structures, people who lived in them or historical events that took place there.
Be sure to stop and read some fascinating stories which can paint a really interesting picture of just how liberal a city Philadelphia has been, even three hundred years ago.
There are tons of independent businesses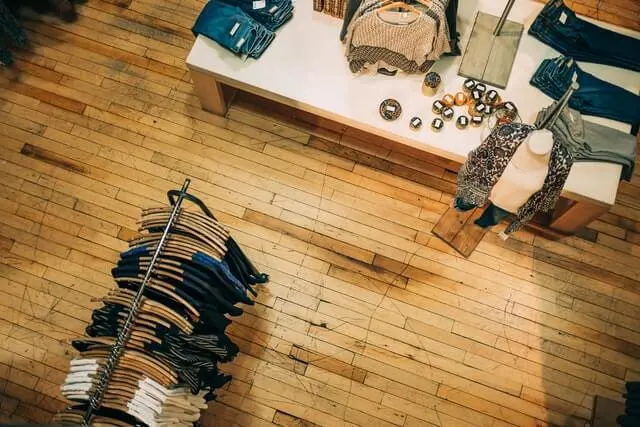 Of course, there are all the chains you'd expect to see in any US city present in Philadelphia, but it's to be nice to see that it doesn't seem to be at the detriment of independent businesses.
The area around South Street in Washington Square West especially is a particularly dense spot for boutique clothes shops, independent cafés, thrift stores and other quirky things.
So much great vegan food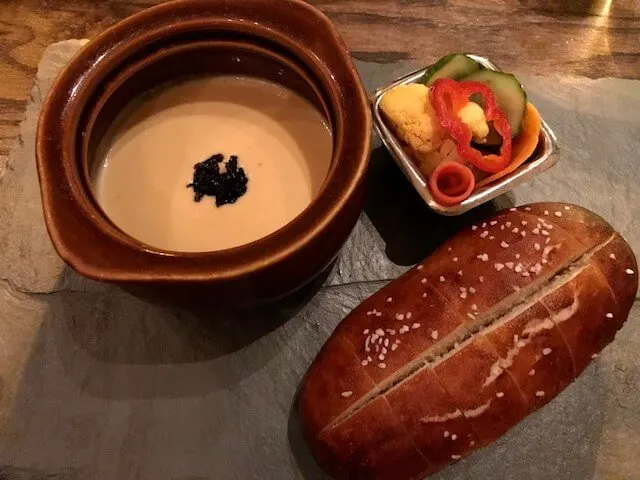 Philadelphia is known for being a foodie city with lots of great restaurants as well as several famous dishes. Of course, if you're vegan it's a bit more difficult when you're traveling. Luckily, Philadelphia has a wide range of vegan food to be found covering everything from fast food to fine dining.
Indeed, Philadelphia has an established vegan scene, and Happy Cow lists more than 20 fully vegan restaurants and many more with vegan options. Some priorities to check out would definitely be Blackbird Pizzeria for some obligatory vegan pizza, HipCityVeg for classic American comfort food, and Grindcore House for some coffee and vegan pastries.
Plan Your Trip to Philadelphia:

Recommended Hotels in Philadelphia:
Luxury:
Kimpton Hotel
| Mid-Range:
Motto by Hilton
| Budget:
Club Quarters Hotel



.


Best Bars & Restaurants in Philly:
Laser Wolf
(Chargrilled meats);
South
(Jazz & Southern Staples); and
Vernick Food & Drink
(Fine dining at its finest)
.
Where to find the Best Philly Cheesesteak in Philadelphia
:
John's Roast Pork (JRP), Dalessandro's, Joe's Steaks, Max's Steaks & Donkey's Place.
Water, water, everywhere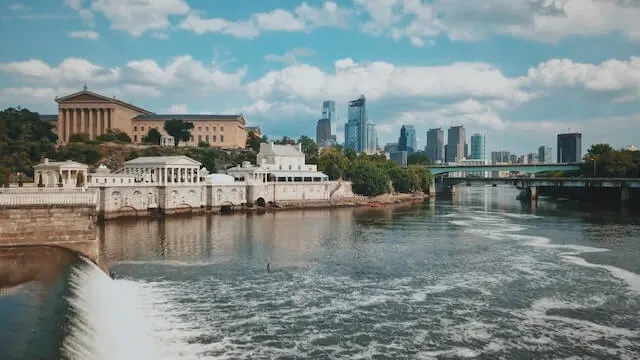 Philadelphia proper is bordered to the east and west by rivers: the Schuylkill (pronounced school-kill) to the west and the Delaware River to the east. Along both edges of the central city, you can walk along the water and have great views, especially at sunset.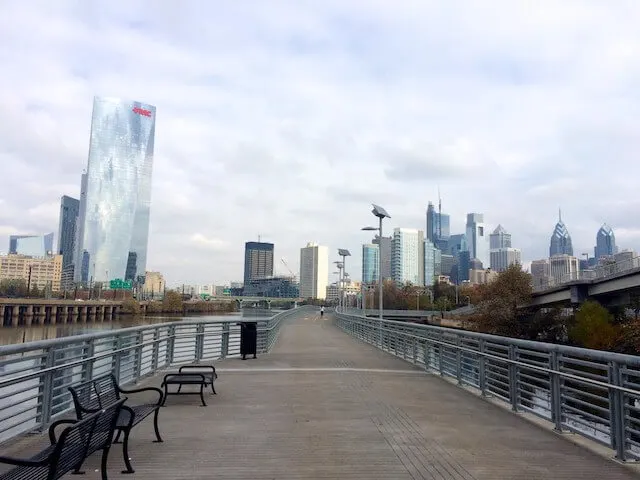 Along the Schuylkill is the Schuylkill River Trail, an entirely pedestrian and cycle path, completely separate from the roads allowing for easy access on foot.
The alternative vibe (one of our top reasons to visit Philadephia)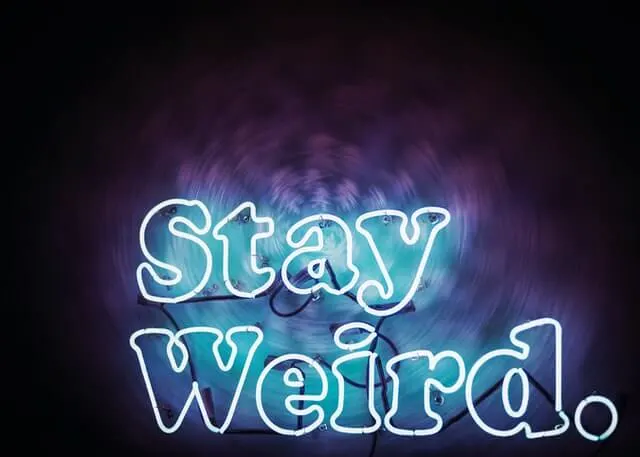 Something that's not quite so easy to define or point at specifically, but there's something a bit atypical about Philadelphia that you don't experience in other US cities. You'll experience it through small, subtle expressions of liberalism (or even anarchic tendencies) that might go almost unnoticed, but together you'll be painted with a picture of a very alternative and even rebellious city.
The Reading Terminal Market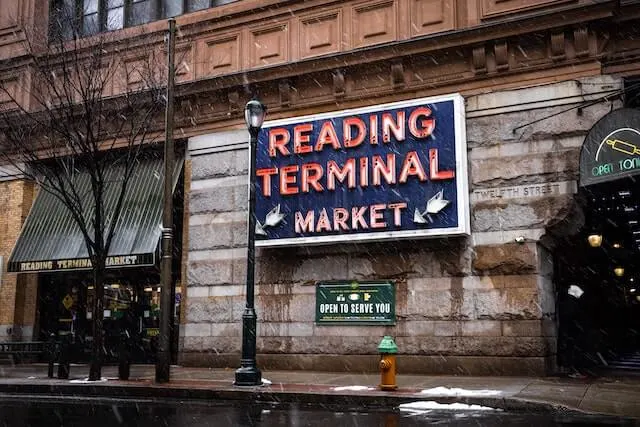 The Reading Terminal Market is a gift that keeps on giving. One of America's largest and oldest public markets, which has been housed in a National Historic Landmark building since 1893.
It not only offers an incredible selection of locally grown & exotic produce, alongside locally sourced meats and poultry, plus the finest seafood, cheeses, baked goods, and confections but is also home to an incredible variety of different restaurants under the one roof including Hershel's East Side Deli (which regularly features on lists of the best bars and restaurants in Philly)
The Philadelphia Museum of Art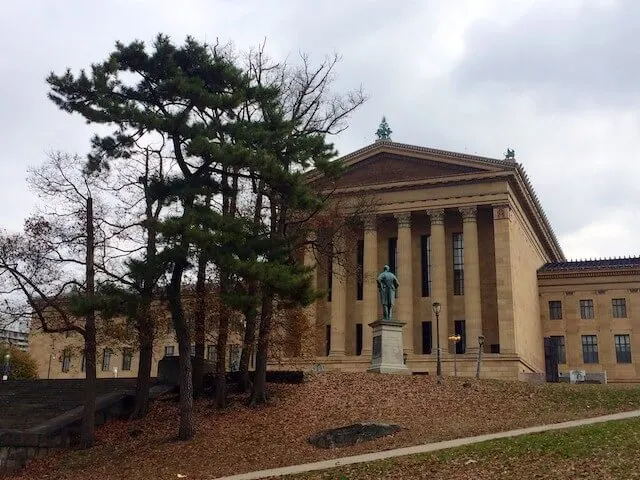 One of the coolest art museums you'll ever visit, this place is immense and you could easily spend half a day exploring all of its exhibitions with everything from contemporary American art to classical Persian tiling and everything in between.
Come on a Wednesday evening after 5pm when entry is as much as you want to pay and it's open late. The atmosphere is relaxed and welcoming and even though it's a classical art museum, it feels very modern and accessible to everyone.
This Philadelphia Museum of Art is so big and full of fascinating pieces by artists from all over the world, you might just have to visit it twice.
Delve into the café scene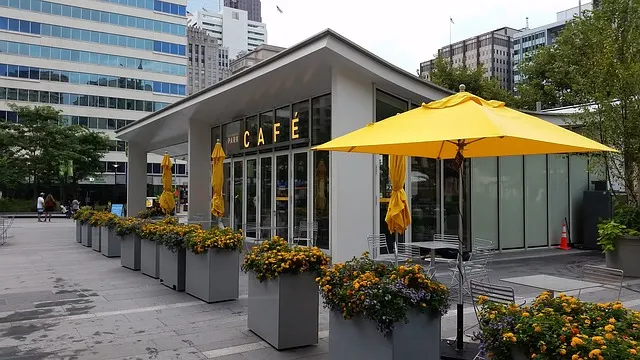 Philadelphia is a city full of independent hipster cafés. After all this wandering around town, find one of these cute places and spend some time catching up on your social media while relaxing at One Shot Coffee, Elixr Coffee Roasters, or Menagerie Coffee. All these cafes and many more are excellent places to relax, recharge your batteries and do a little people watching.
Final Thoughts on Why You Should Visit Philadelphia
Centuries-old history, international restaurants, culture, art, independent shops, stunning historical buildings, AND Philly Cheesesteaks. We're excited to visit Philadelphia and hope you are too!
We hope this guide to 10+ Reasons we LOVE Philly has convinced you to visit Philadelphia, and if you know of anyone else that needs a little bit of inspiration or assistance in deciding to spend some time in the city of brotherly love, please be sure to share this post on social media: Facebook, Flipboard, Twitter or grab one of the images from below for Pinterest. And remember – sharing is charing (and we thank you in advance!)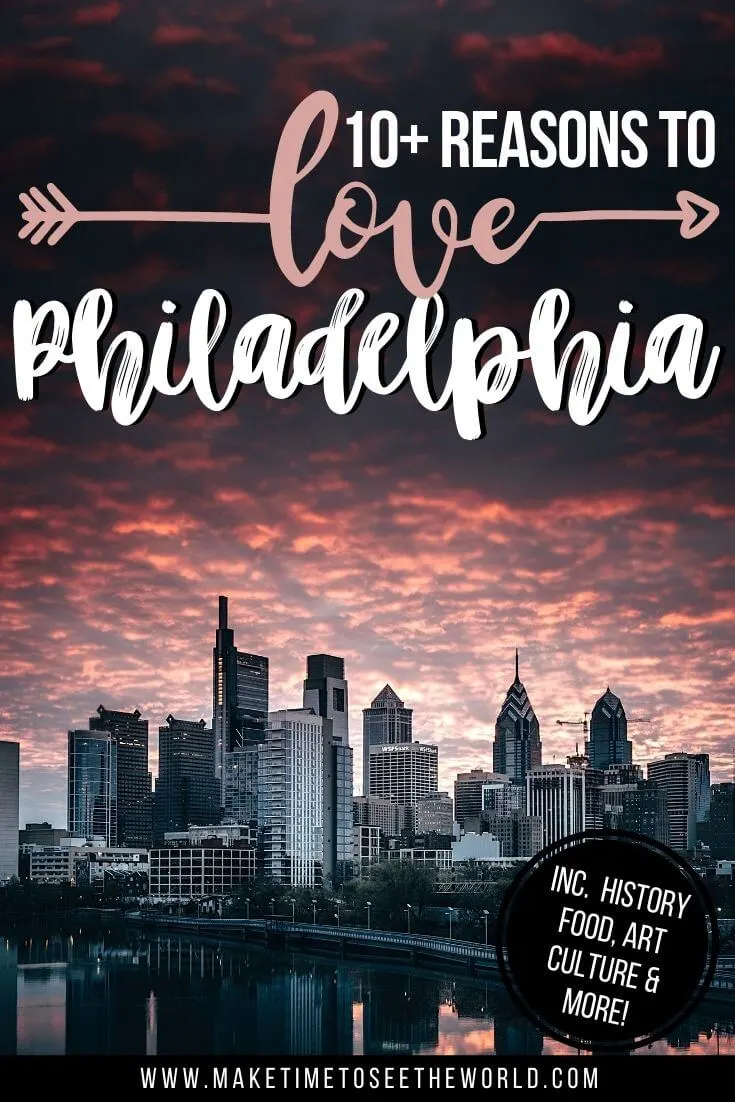 And if you'd like to see a summary of this post, take a peek at our web story:
READY FOR MORE USA TRAVEL INSPIRATION? YOU MIGHT BE INTERESTED IN THESE TRAVEL TIPS, TRAVEL ARTICLES, DESTINATION GUIDES, TRAVELER RESOURCES AND RELATED POSTS ABOUT OTHER AMAZING CITIES IN NORTH AMERICA:

Hi There! Thanks for reading our travel guide to 10+ Reasons to Visit Philadelphia (+Why we love Philly to help plan your trip) I just wanted to let you know that this post contains affiliate links, which means if you purchase something after clicking a link, I may get a small commission – which is at absolutely no cost to you. If you enjoyed this article and are going to be searching for some of the things I mention anyway, I would love it if you could click through from the links above & thank you in advance! Read my full Disclosure here.
And a huge Thank You for reading the MakeTimeToSeeTheWorld travel blog.