Cuba. If you are anything like me, you have wanted to visit this once embattled island nation for years. Essentially cut off from the world by the trade embargo imposed by the USA in 1960, and with growth and development stifled by communist party leanings, travel in the country has been likened to stepping back in time. But since the USA agreed to normalise relationships with the country on 20 July 2015, tourism has boomed. Cubas capital, Havana is visitors first point of call so we've put together this guide to the top things to do in Havana Cuba along with essential info on when to visit, where to stay, how to get around, what to eat + so much more!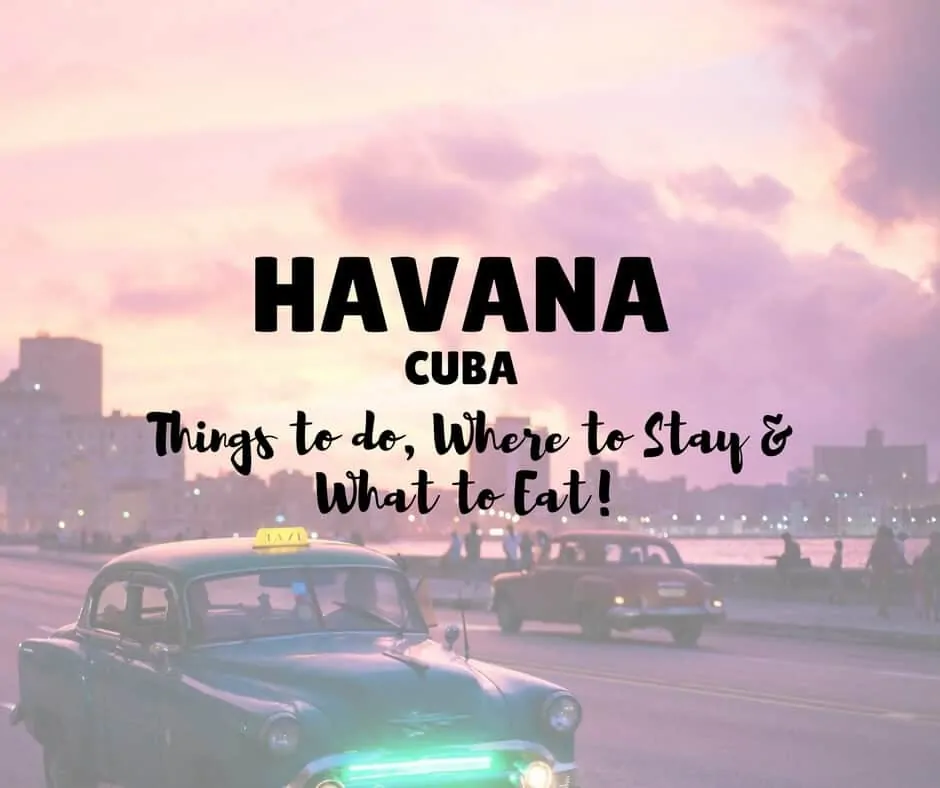 Disclaimer: Almost all posts on this site contain Affiliate links, and this post about Top Things To Do in Havana Cuba + Where to Stay & What to Eat is no different. This means that if you click on any of the links in this post (and make a purchase) I may receive a small commission at absolutely no cost to you. Each post is carefully crafted to (hopefully!) answer all your questions and recommendations are made where we believe they will improve your trip and help with your planning. As such we thank you in advance should you decide to click & buy. Read my full Disclosure here.
A Guest Post by Jane Dempster-Smith from To Travel Too
In the last few years the buzz has been travel to Cuba! "See it before it is too late" It's true it is changing. After spending a month traveling the length and breadth of Cuba we truly believe it will be for the better.
Havana (ciudad de La Habana) is like no other Caribbean capital city. It's more than the music, it's more than the dance. There is a vibe in Havana that is not replicated in any other city in Cuba. Trinidad comes close, but it is more like a second cousin.
It is difficult to pinpoint what makes Havana such a unique destination however we would say that it is a representation of many parts of Cuba settled in one place. It is a mixture of old crumbling buildings and new developments. Locals living side-by-side with tourists. Music vibrating out of each building as you pass by, cigar smokes wafting past your nose before you see it and vintage taxis that take you back in time.
We would recommend spending as much time as you can exploring the attractions in Havana Cuba. Then travel, go deeper into the countryside, liaise with the Cuban people, and stay with them in their homes known as 'Casa Particulars'.
Essential Visitor Information for Havana


How To Get To Havana

You can plan a visit to Havana anytime of the year. Stay for a weekend or a week, it is only a 50-minute flight from Miami or Cancun in Mexico. There are many flights from Europe into Havana as well as cost effective flights into other cities e.g. Holguin. Flying into a city at the opposite end to Havana gives you time to explore the country as you will be traveling one way.
To get from the airport to Havana city taxis are always available from the taxi ranks in front of all the terminal buildings. A taxi ride from the airport to downtown Havana takes approximately 20-30 minutes and costs 25-40 CUC one-way (equivalent to $25-40 USD). Always agree the fare first, some taxis have meters but they are rarely switched on. There are also 2 types of taxi – the typical 'tourist' taxi which is a recognizable yellow and black car and which are owned/operated by the government (as are most businesses in Cuba). The other option is an Almendron or taxi particular which are private/independent taxis using a pre-revolution 50's style car. These taxis are still 'official' it just means the owners are self-employed.
How To Get Around
Walking (and taking walking tours) around Havana is the best way to see the city, but there are buses and taxis available.
National Buses are frequent but are usually crowded and cost 1 peso to anywhere in the city. There are also privately run buses which are less crowded and cost 10 peso per journey. There are few clearly marked bus stops on route, but it's clear where they stop usually as you will have other waiting at the side of the road and you are also able to leave when the bus stops at the traffic lights.
For taxi's, the simplest option are the state run yellow and black tourist taxis, and operate on an approximate basis of 1km=1 CUC – just remember to agree a price before you ride. You will also see locals piling into the old style cars which operate on a taxi collective basis – essentially a group taxi which should cost not more than 10 CUC per person for short trips and 20 CUC for longer journeys or those that are at night. However unless your Spanish is up to scratch and you know exactly where you're going – it might be a good idea to stick with the state run cabs.
Currency in Cuba
Cuba has two currencies, the Cuban Peso (CUP) and the Cuban Convertible Peso (CUC). Most tourists will be using the CUC for all purchases, hotels, taxis and activities, but there is possibility to pay in equivalent in CUP (or vice-versa). The rate is typically 1 CUC = 25 CUP.
When to Visit (Climate)

Cuba, located in the Caribbean, has a tropical climate, with warm, humid weather (22-27°C) all year round (though colder temperatures have recorded in the mountains).
The busiest times of year to visit is December – May where you can expect dry, sunny days and plenty of blue skies. The wet season begins in June, with an increased risk of hurricanes between August and October (however with the increased interest in visiting the country, Havana is busy all year round.
Wifi in Cuba
Due to Cuba's limited and expensive Wi Fi we recommend taking a Cuba guide with you or have one downloaded before you arrive. Ensure that the guide has well laid out maps if not download maps that you can use offline.
Where To Stay in Havana Cuba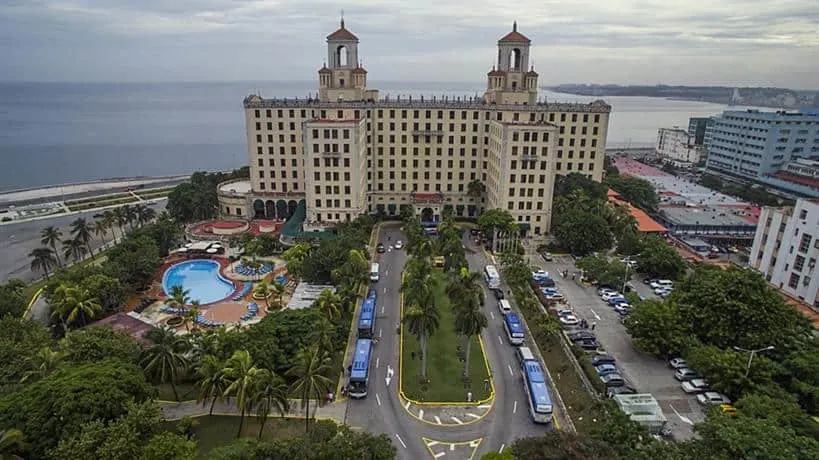 These are our top picks of Havana hotels as listed by travel style (luxury, mid-range and homestay/casa particular). If you have specific needs or requirements in a hotel room we recommend using the extensive search database at HotelsCombined to narrow down the perfect hotels in Havana for you.
.
Top Things to Do in Havana Cuba

Ride down the Malecon in an Open Top American Classical Car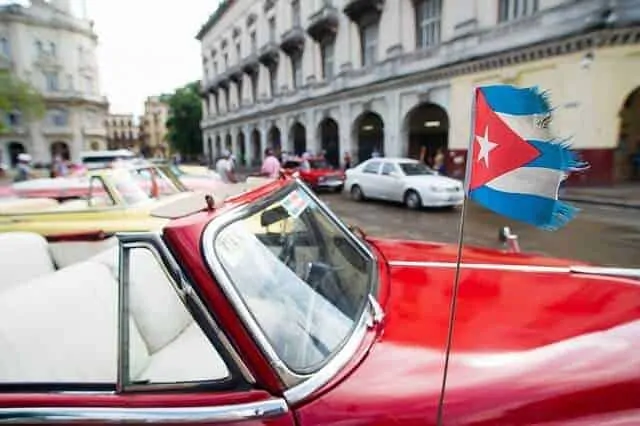 One of the top things to do in Havana Cuba is taking a spin a classic convertible vintage car. Nothing is more exhilarating than being the centre of attention in an open top classic American car cruising down the 7km long Malecon with your sunglasses on and hair blowing in the wind. We negotiated a 45 minute road trips for CUC$35.00.
There are plenty of cars in all vibrant colours ready to whisk you away for your 'paparazzi' moment, but make sure it is open-top to make the most impact.
Book your own classic car tour (with a cocktail!) here.
.
Bar Hop with Hemingway in EL Floridita and La Bodeguita del Medio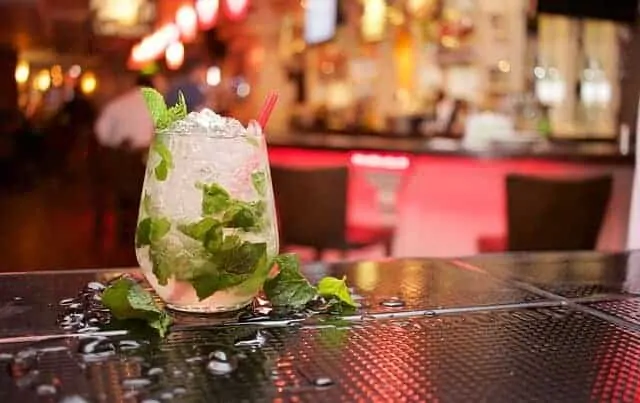 There is a sign in "La Floridita" from Ernest Hemingway (the famous American author who lived in Cuba for 20 years) that states: "My Mojito in La Bodeguita del Medio and my Daiquiri in La Floridita".
Follow Hemingway's example you can't go wrong, only difference is there will be more people doing the same thing than in Hemingway's time, expect to queue. Also, if you want to dive deeper into Hemingway's history in Cuba head to Finca Vigia, his former home which is now a museum. (Also known as Museo Hemingway).
Addresses:
La Floridita – Obispo #557 esq. Monserrate Old Havana (Habana vieja)
La Bodeguita del Medio – Calle Empedrado #206 Old Havana
Finca Vigia – Km. 12 ½, La Habana, Cuba
.
Find Your Own Bar – Drink Mojitos and Salsa the evening away
There are bars everywhere you go throughout Havana. Walk down Calle Obispo, as an example, listen for the live music and follow. The mojitos will be flowing, locals and travellers all alike will be swaying to the beat, and even pedestrians will pop in for a bit of a dance on the way to where they want to go. And if you want to know where to find the Best Mojito in Havana – this guide is for you! Drinking Cuba libre cocktails and dancing salsa are two of the best things to do in Cuba!
.
Take Photos of El Capalito and Gran Teatro de la Habana

On Paseo de Marti you'll find the incredibly stunning National Capitol Building (El Capitolio). It was built between April 1926 and 1929 at a cost 17 million Pesos and is bigger than the U.S. Capitol in Washington, D.C. For the past 30 years, it has housed the Cuban Academy of Sciences and the National Library of Science and Technology but is being gradually restored and it is hoped it will once again house the Cuban parliament in the future.
Next door to El Capalito, the equally impressive Grand Theater (Gran Teatro de la Habana) stands on the corner of Paseo de Marti and Paseo del Prado. Built between 1907 and 1914, it was originally erected as a Galician social club featuring highly ornate and even exuberant neo-baroque architectural details. It's currently the official stage for the Cuban National Ballet Company and there are guided tours available daily.
Get Lost in Central Havana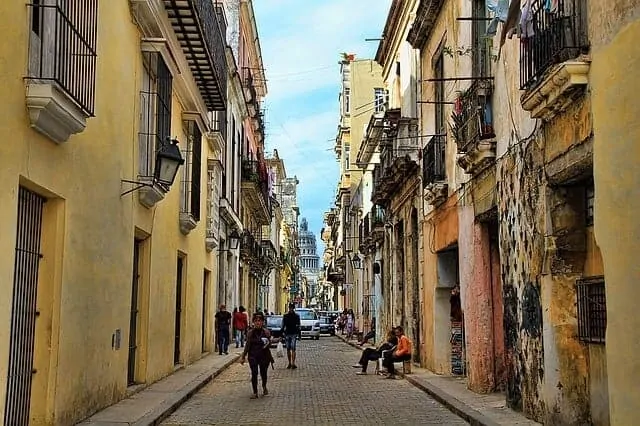 Not to be confused with Old Havana (a UNESCO world heritage site), Central Havana (centro habana) is more edgy. If you want great photo opportunities this is the neighborhood to wander around. Don't forget to look up, the old two storey ramshackle buildings; some close to toppling down are memories of past faded splendor.
Children playing in dusty streets filled with vintage American cars, sidewalk barbers and locals gossiping whilst drinking the local rum show you what the real Cuba is all about. On dusty corners Cubans are earning a living selling fruit and vegetables from rickety old carts, whilst others look on from their local 'pub' in between watching their favorite sporting events on the big screen.
RELATED –
Want to see more of Cuba? Be sure to spend some time in Eastern Cuba at
Santiago de Cuba
– our travel guide has everything you need to know from getting there to where to stay and all the incredible things to do.
.
Enjoy a Mojito at Sunset at the Iconic Hotel Nacional de Cuba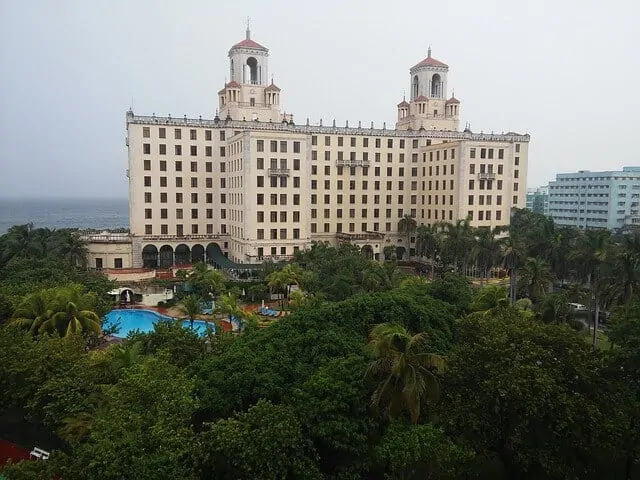 Don't leave Havana without a visit to Hotel Nacional another of Hemingway's haunts. Famous for its involvement with the mafia, Hotel Nacional was the location for hosting the infamous Mob summit known as the Havana Conference. The conference story was dramatized in The Godfather II movie.
As you enter the 'grand old dame' you will see bullet holes, a reminder of the Battle of the Hotel Nacional; a battle between the Cuban Army and the non-commissioned soldiers who supported Batista back in October 1933.
Wander into the Garden area of the hotel, settle down on a deck chair, and wait to be served your ice-cold mojito whilst the sun sets over Havana Harbour. It's a great way to see Havana at night and easily one of the top things to do in Havana Cuba.
.
Plaza Vieja (Old Square)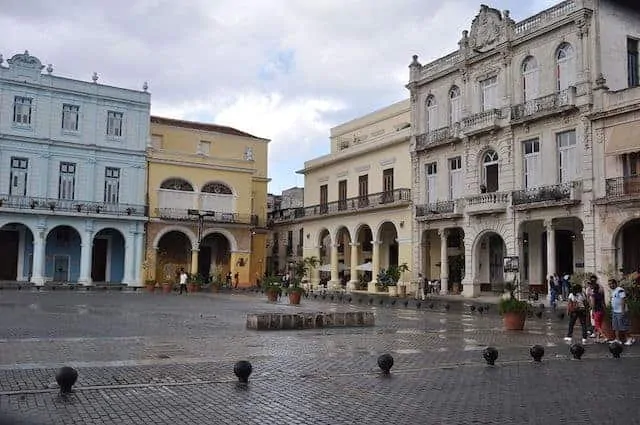 Plaza Vieja is one of the largest squares in Old Havana. Nestled amongst the restaurants on the Square is a Microbrewery – Factoria with its light, medium or dark home made local beer.
What's the best way to drink this icy cold drop? If there is only one or two of you we would recommend a frosted beer mug or if there are more why not go for the ice cold tall bong. (A bong in this sense is a tall cylindrical shaped glass, in case you were wondering..)
RELATED: If you are planning a trip to Cuba, these 40 tips will help you on your way and this Cuba Packing List will make sure you have everything you need.
Necropolis Cristobal Colon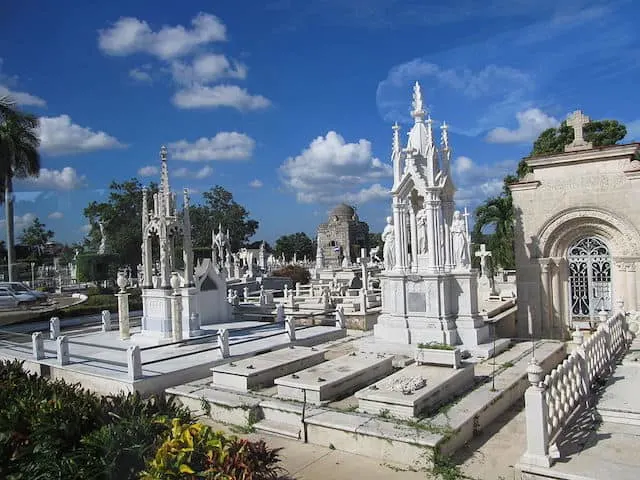 The largest cemetery in all of the Americas spanning over 57 hectares (10 acres) with more than 800,000 graves is located in the suburb of Vedado. The cemetery has many famous graves including the most visited La Milagrosa (The Miracle Lady). At the entrance you can either purchase a map or use the services of a local guide.
After visiting the Necroplis wander around Vedado with its crumbling colonial mansions and if you're in the area over the weekend be sure not to miss Havana's hottest night spot – Fábrica de Arte Cubano. Located in a converted cooking oil factory, it is a melting pot of live music, art expos, fashion shows, coffee and cocktails. Events kick off at 8pm Thursday to Sunday. Be there or be square.
.
Calle Mercaderes
One of Old Havana's busiest cobblestoned streets that is car free and such is a pleasure to wander down. The name means Merchant's Street and it has been restored to its 18th century glory and full of restaurants, hotels, boutique shops and museums. We recommend enjoying an evening meal in one of the restaurants here.
.
Plaza de La Revolucion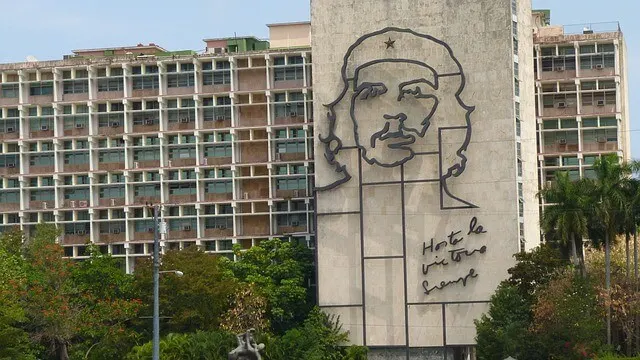 Cuba's most famous square, Plaza de la Revolucion was completed in 1959 as Fidel came to power. It is where all political rallies are held, where Labour Day on May 1 is celebrated and where Pope John Paul II conducted mass for over 1 million in 1998.
It is one of the most visited squares on tours of Havana and the huge tribute to Che Guevaras is one of the most photographed spots in the city. The Jose Marti memorial (Cuba's National Hero) sits at the Northern side of the Plaza de la Revolucion and stands at 18m high in a seated pose similar to Rodin's The Thinker.
.
Cathedral de San Cristobal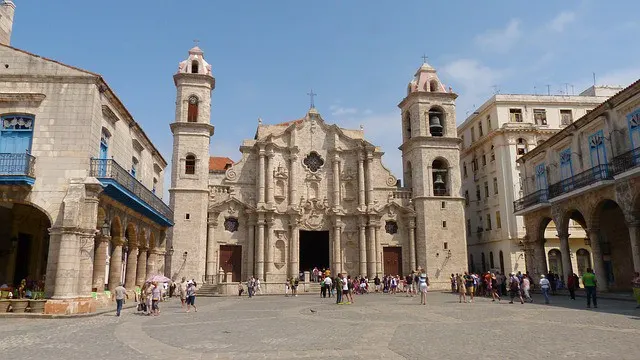 For a great view over Old Havana, head up one of the towers of the Cathedral in Plaza de la Catedral. The Cathedral, which was constructed in 1787, once housed the remains of the famous explorer Christopher Columbus until 1898 when they were removed and sent to the Cathedral in Seville.
.
Hit The Beach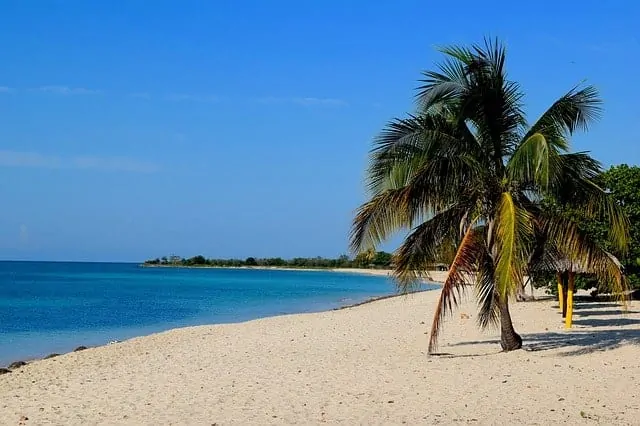 If you want to get a true taste of local life, head to Playas del Estes. A selection of beaches just 20km outside the city. A favorite with locals due to their proximity, one of the best beaches to visit is Santa Maria del Mar. You can also combine your trip outside the city with a visit to Castillo De Los Tres Reyes Del Morro, the fortress guarding the entrance to Habana bay.
Wander Along Callejon de Hamel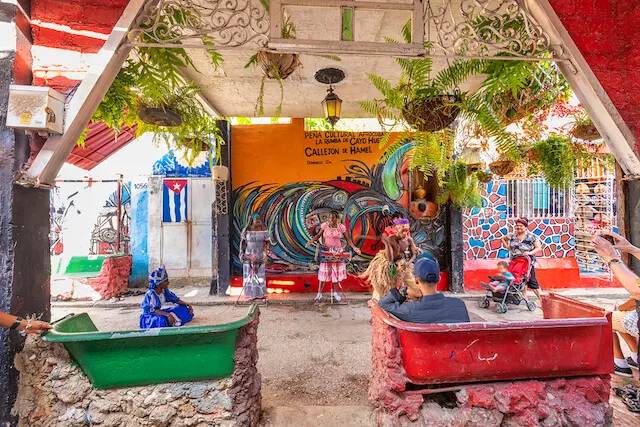 Callejon de Hamel is a colorful narrow alley in Cayo Hueso, Havana which is full of street art and sculptures made of found objects and should definitely be added to your sit when you visit Cuba.
The street was named after the young arms dealer Fernando Hamel who built his foundry here, but it didn't become anything of note until a street artist, Salvador González, turned it into a sanctuary dedicated to Afro-Cuban divinities.
Visit the Museums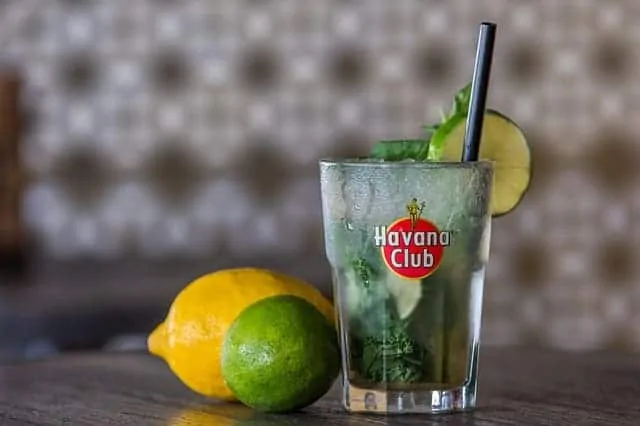 There are more museums in Havana than you can shake a stick at, but these are the top three that we recommend visiting if you're in the mood for some fine art, revolution history and rum.
Museo Nacional de Bellas Artes Cubano (National Musuem of Fine Art) – Boasting two impressive buildings, one holds Cuban Arts (Palacio de Bellas Artes/Palace of Fine Arts) and the second is dedicated to the Universal Arts (Palacio del Centro Asturiano/Palace of the Asturian Centre)

Museo de la Revolución

(

Museum of the Revolution or Revolution Museum)

– if you were not aware, the revolution in Cuba was kinda a big deal. This museum is dedicated to the events leading up to and immediately after the revolution.

Museo del Ron Havana Club (Havana Club Museum of Rum) – it's a museum dedicated to Cuba's biggest alcoholic export. And there's tastings. What more could you want in a museum?!
Other noteworthy museums: Museo Napoleonico (French revolutionary exhibits), Museum of Colonial Art & Museo Hemingway (mentioned above)
.
Castillo de la real Fuerza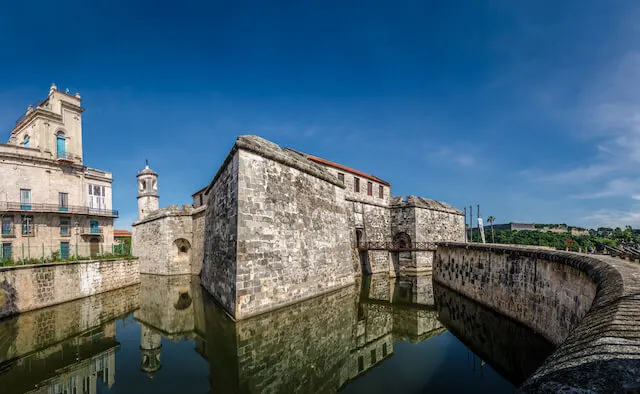 The Castillo de la Real Fuerza is a bastion fort on the western side of the harbor in Havana, Cuba, set back from the entrance, and bordering the Plaza de Armas. It is one of the oldest existing forts in the Americas, built between 1558 and 1577, and was originally built to defend against attacks by pirates, but as it was too far inside the bay, it was barely fit for purpose – but it is beautiful.
Take a day trip to the Cigar Factories of Vinales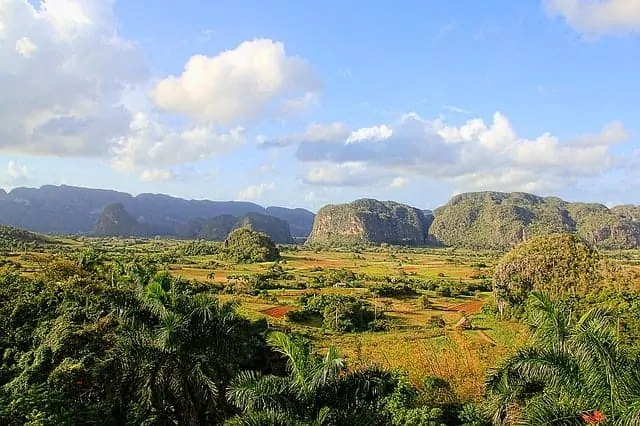 Just a short 2½ drive from Havana will take you to the the colorful wooden houses and palm tree covered fields of Vinales. A rural town now famous for it's tobacco plantations, it is the place to go to visit the cigar factories where authentic Cuban cigars are made and perfect for a day trip.
.
Where/What to Eat in Havana
Cubans have a saying, No es fácil which means It's not easy. And it is something that you will hear on more than one occasion. It applies to everything – food and drink especially – in a place where cab drivers make more than doctors, and where a meal in a home restaurant (known as paladares) can easily cost a month's state salary. The established paladares are your best bet for food in the city and we recommend:
La Guarida – operating since 1996, eating here has become a must-do for visitors to Havana. It's busy, and expensive, but provides an intimate, old-world charm and a raft of delicious dishes.

Café Madrigal – a tapas bar on the second floor of a house in the Vedado neighbourhood
Santy Pescador – serving fresh seafood and surprisingly good sushi on the banks of the Jaimanitas River
Rio Mar – overlooking the mouth of the Almendares River in the sea, this paladares offers one of the most fascinating landscapes in Havana alongside a variety of seafood and wine.
And as for WHAT to eat:
Ropa

v

ieja

is

THE Cuban dish

of

all Cuban dishes. It's basically a meat stew, slow-cooked

with onions, tomato sauce, veggies,

and spices.

As per typical Cuban style, it's normally served

with rice, beans,

and fried plantains.

Croquetas

De J

amón

(Ham Croquettes) –

These

little bites of golden joy melt in your mouth with gooey cheese. Croquettes come in a variety of flavors but ham & cheese are the original (and best, IMO!)

Cuban Pork Lion –

The difference

between Cuban pork loin

and anywhere else

is

that

the Cubans add fresh orange juice

and lime juice

to

the brine

as

they cook

the pig, adding

that mojo-style flavor.

Papas R

ellenas

(Fried Stuffed Potatoes) –

Cuban Papas

rellenas are not only mashed potatoes—they're fried mashed potatoes. And it doesn't stop there! They're also filled with meat, a spiced ground beef called "picadillo" to

be exact.
So there you have it – hopefully we've given you enough information to plan the perfect holiday to Havana Cuba – and given you a great list of things to do in Havana (and surrounds) to make sure you get the most from your visit. Don't forget to let me know you're own highlights once you're back!

Oh, and if you liked this post and know someone planning to visit Havana, please tweet, pin and share – I'd really appreciate it! Click the P in the share bar for full size (and a couple of hidden) images!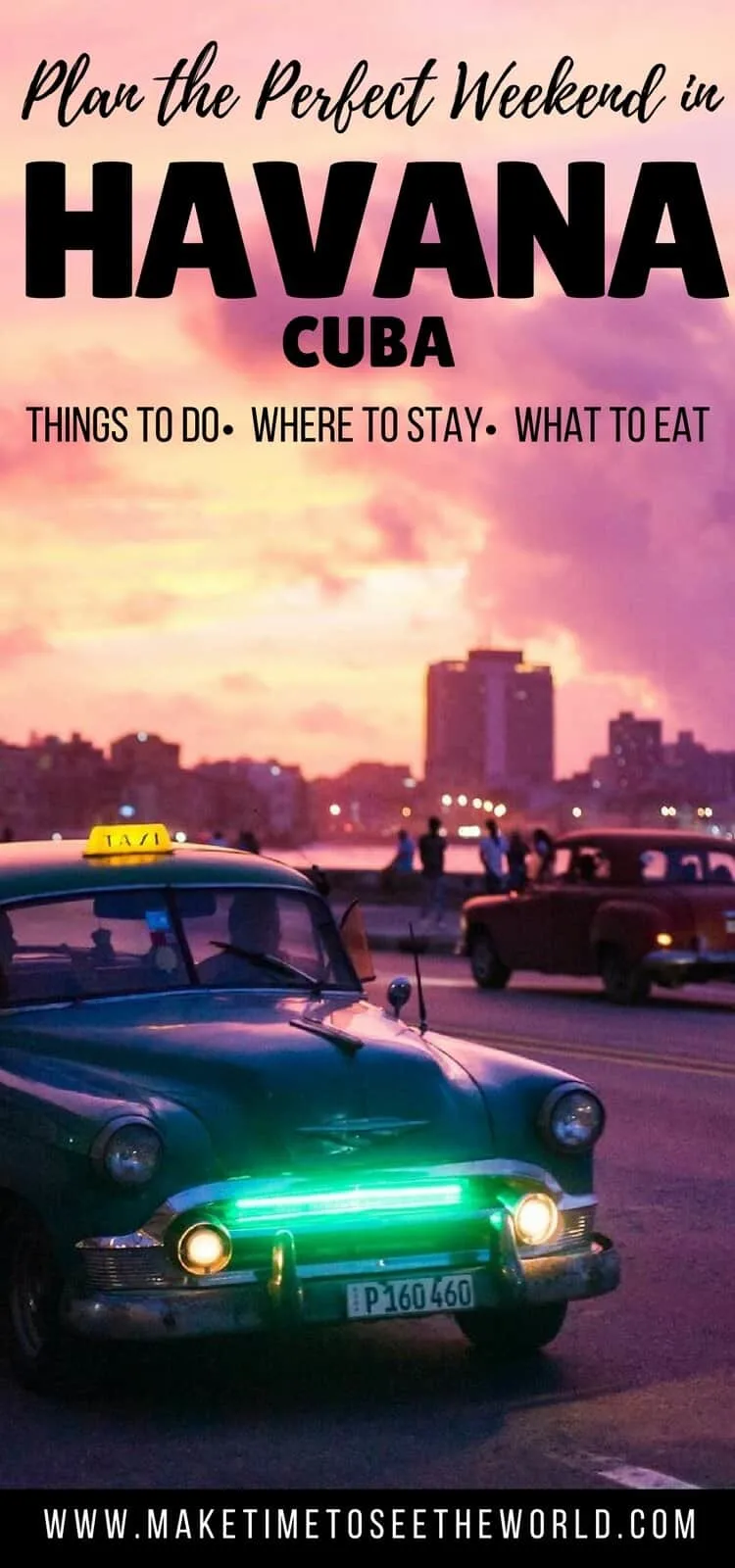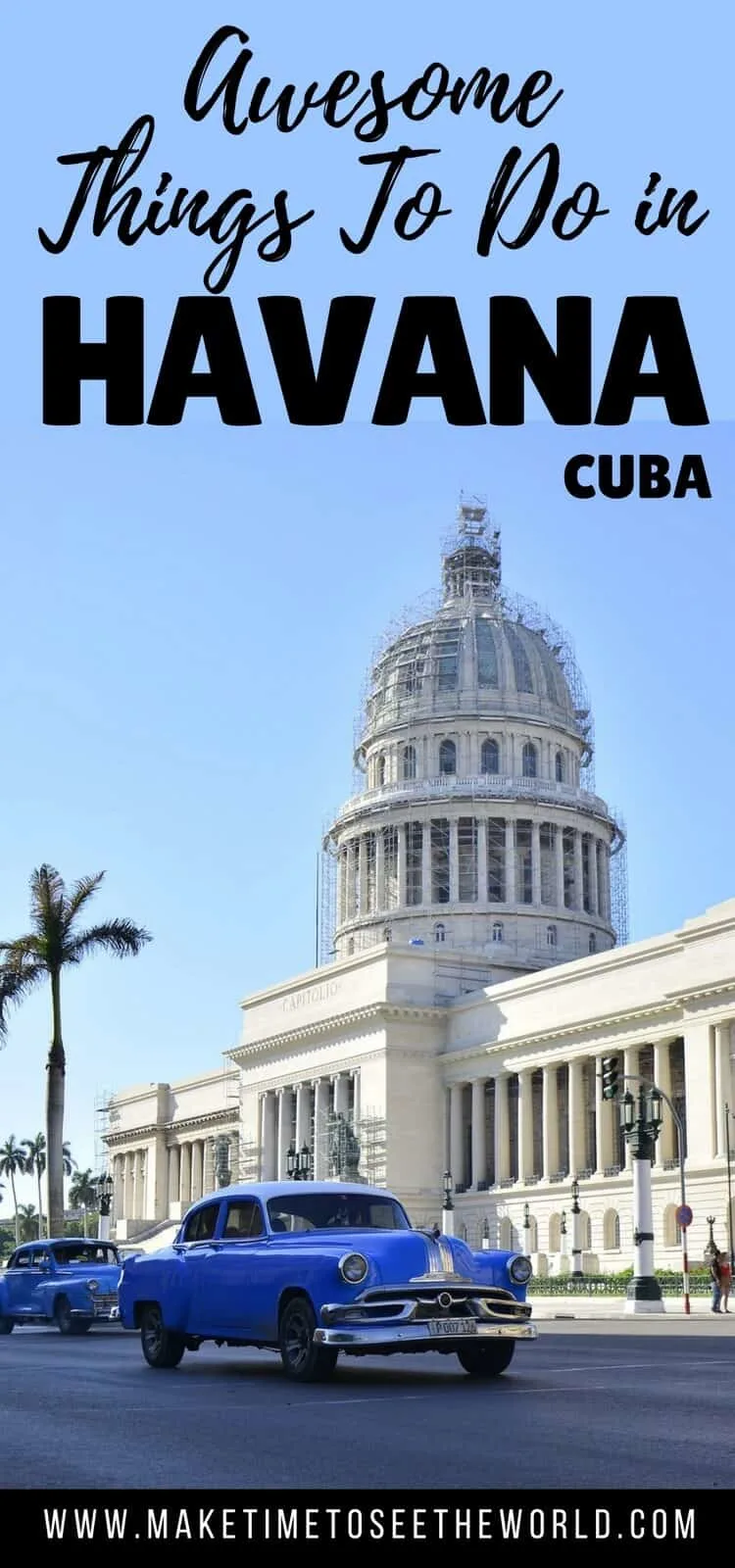 READY TO EXPLORE OTHER DESTINATIONS OF THE USA & MORE? YOU MIGHT BE INTERESTED IN THESE RECENT POSTS, TRAVEL RESOURCES, TOURIST ATTRACTIONS, RELATED ARTICLES, TRAVEL DESTINATIONS GUIDES & POPULAR POSTS:
Hi There! Thanks for reading our travel guide and travel tips post about the Top Things to Do in Havana Cuba + Havana Travel Guide I just wanted to let you know that this post contains affiliate links, which means if you purchase something after clicking a link, I may get a small commission – which is at absolutely no cost to you. If you enjoyed this article and are going to be searching for some of the things I mention anyway, I would love it if you could click through from the links above & thank you in advance! Read my full Disclosure here.
And a huge Thank You for reading the MakeTimeToSeeTheWorld travel blog.