No matter how much you love a city like New Orleans, it is sometimes great to get outside and explore a neighboring town or area. If you find yourself wishing for a change in view from the French Quarter and top attractions in New Orleans, then you have come to the right place.
Here, we have put together a handy list of the ten best day trips from New Orleans and 3 perfect New Orleans weekend getaways.
So, get your bags ready, load up your playlist and strap your seatbelts on for a road trip because we are going to take a look at some of the most beautiful places that surround the city of New Orleans.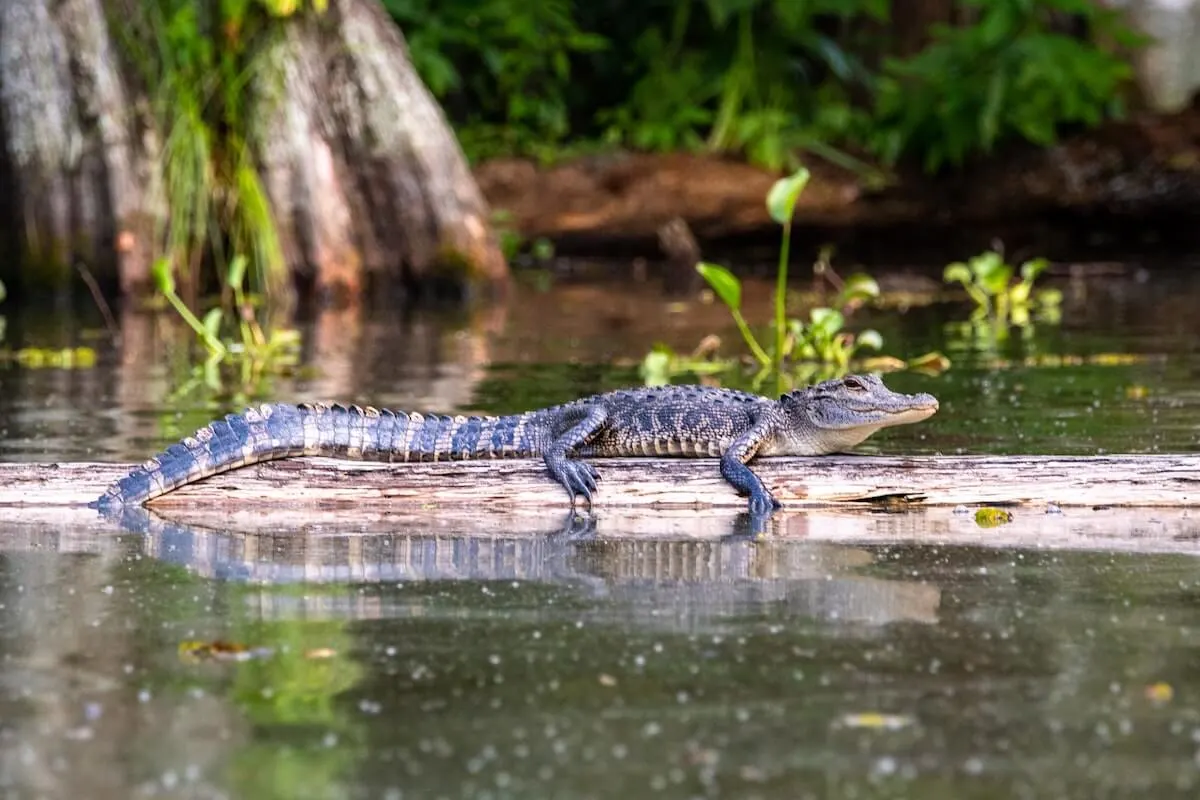 Disclaimer: Almost all posts on this site contain Affiliate links, and this one about 10+ Best Day Trips from New Orleans + 3 New Orleans Weekend Getaways. This means that if you click on any of the links in this post (and make a purchase) I may receive a small commission at absolutely no cost to you. Each post is carefully crafted to (hopefully!) answer all your questions and recommendations are made where we believe they will improve your trip and help with your planning. As such we thank you in advance should you decide to click & buy. Read my full Disclosure here.
The Best Day Trips from New Orleans
Baton Rouge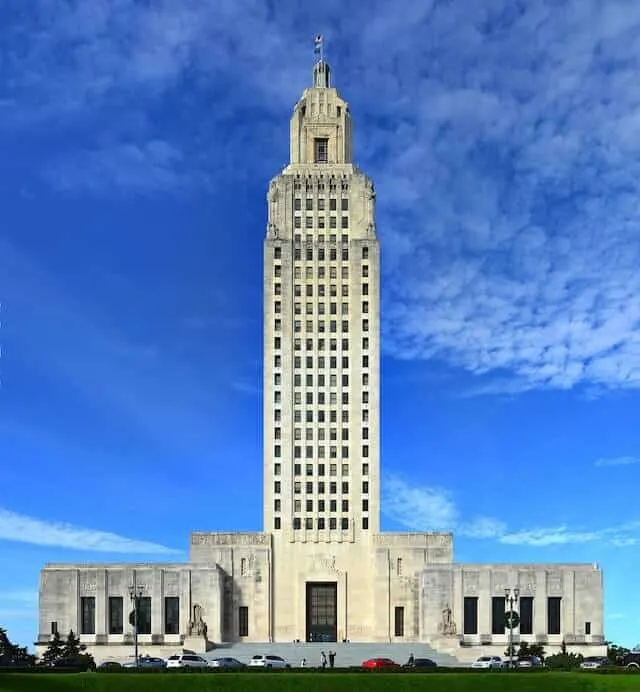 The town of Baton Rouge is about 80 miles northwest of New Orleans and home to the football fever of the American South. Named after the red stick that is used as a geographic marker by Native Americans, this town has no shortage of history and culture.
For football fans, LSU (Louisiana State University) hosts many games that are a constant display of pageantry and magnificent spectacles. Here, you will get a chance to experience the authentic nightlife of American football lovers at the many sparkling tailgate parties around the town.
If you want to have a more cultural experience, you can also head to the Rural Life Museum for some peace and quiet time.
RELATED –
Not ready to leave NOLA just yet? Take a peek at our
Top 20+ Things to do in New Orleans
(inc. where to eat, where to stay & how to get around) PLUS all of our
New Orleans Travel Tips
Oak Alley Plantation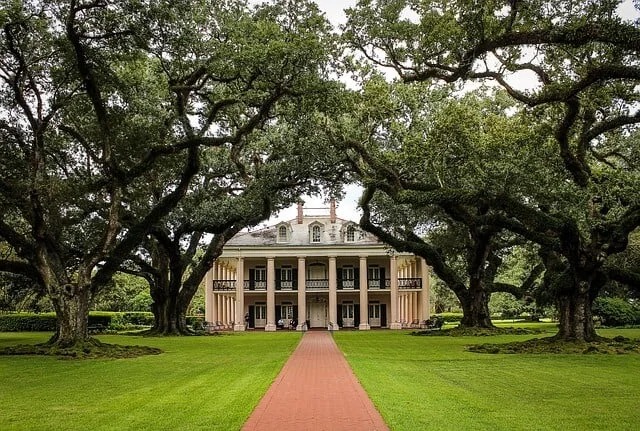 Named after the impressive oaks that line its front-drive, the Oak Alley Plantation was a traditional working complex that was in use until 1969 when it was turned into an open-air museum. Visitors to the plantation can get a first-hand look at history as they tour the family home, take a look at the slave quarters and culture, and discover how the sugar industry affected New Orleans in the 19th century.
One of the best things to do in New Orleans is to take a plantation tour (or a plantation and swap tour!) of one several former plantations in the area. You can visit Destrehan Plantation, Whitney Plantation (below), Oak Alley and Laura Plantation on full and/or half day tour from New Orleans and get to know a little of the controversial history that makes up the fabric of the South (not to mention a few references to the civil war).
And if you have your own car, consider taking a drive out to Houmas House and Gardens (approx 1 hour drive from NOLA) where you can actually spend the night in the old plantation house at the Houmas House Inn and have the opportunity to visit the Great River Road Museum to see what life along the lower Mississippi River was like!
Whitney Plantation
Located about 50 miles from New Orleans, the Whitney Plantation is an unmistakable structure of history. Amongst the cluster of restored mansions situated here (including St Joseph plantation + Evergreen Plantation), the Whitney Plantation is a stern reminder of the dark days of slavery in the USA.
Despite its somber demeanor, this mansion is an important piece of American history that every traveler in the state of Louisiana must visit at least once.
The museum that is run at this mansion provides a detailed look into the harsh history of the land and its culture, reminding its visitors of the treasures of the present and the future. Through a series of well-planned exhibits, this restored mansion and museum reveals the grim reality of past life in the American South to all its visitors.
New Iberia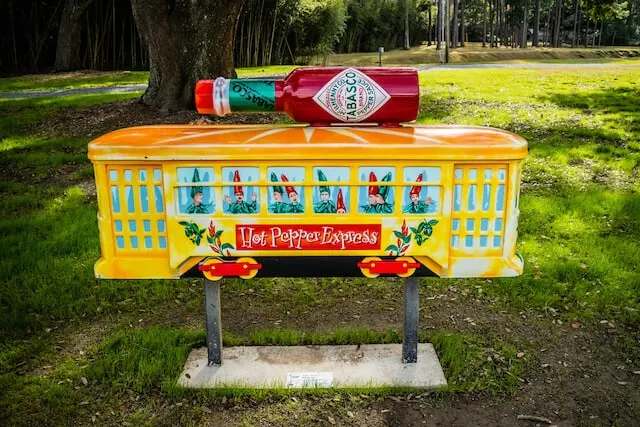 The beautiful city of New Iberia is situated approximately 140 miles to the west of New Orleans. The snoozy streets of this wonderful city will bring you back in time with its well-maintained plantation houses like the Shadow on the Teche and other eye-catching monuments.
The biggest attraction of this town, Avery Island, is situated right on the outskirts and is home to some very captivating salt mines.
Also, in Avery Island, food and drink fanatics can finally explore the hometown of the infamous red pepper sauce, Tabasco, and even spice up their trip with a tour at the Tabasco Factory. Afterward, you can unwind at the Jungle Gardens, an impressive botanical and historical retreat waiting to be explored.
Abita Springs (A Top Day Trip from New Orleans for locals)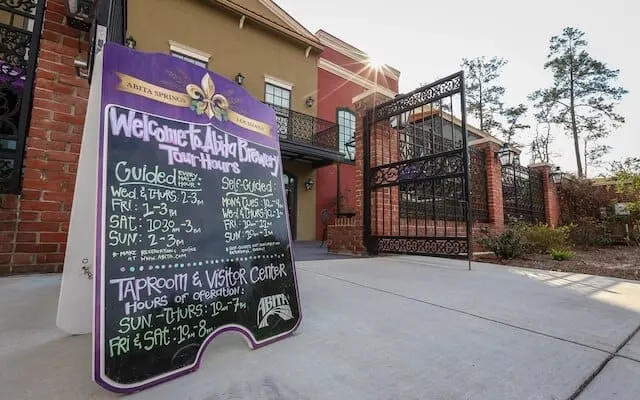 To New Orleans dwellers looking to escape the noises of the city, Abita Springs is most certainly a little piece of heaven. The calm forests and the peaceful countryside in this place are definitely once in a lifetime experiences.
Less than an hour drive away from New Orleans, this area's pristine beauty and other features are a breathtaking sight to behold. For fans of tasty brews, Abita Springs also has a brewery that is known for its delicious beers.
You can also spend a fun afternoon in the Abita Mystery House, exploring some weird and out-of-this-world entertainment. For families looking to spend some quiet time together, the parks and picnic spots in Abita Springs might hold many appeals.
Barataria Preserve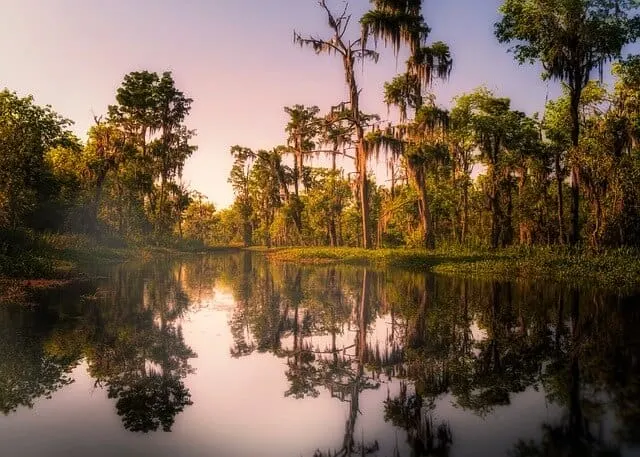 The swamp tours are some of the most exclusive New Orleanian experiences you can get in the state of Louisiana. As one of the most sought after experiences of exploring the Louisiana swamps, the Barataria Preserve is one of the many landmarks in America that you cannot miss.
Located just 25 miles to the south of New Orleans, this national, historic park and preserve has a lot to offer to nature lovers. You can spend your time hiking up the many dirt and boardwalk nature trails in this park, explore the gorgeous swamps, and even spot a few lurking beasts of the waters, the American alligator. On your way back, you can make a pitstop at Tan Dinh to eat some of that Vietnamese food you have been craving.
RELATED –
Not a NOLA local? Sort out your
car rental
before you arrive so you can hit the ground running.
The INFINITY Science Visitor's Center
For the science lover in you, this Center is bound to be a haven of information and technology, waiting to enrapture you with their magnificence. Located just across Mississippi's border, this Science Center provides an engaging, interactive, and stimulating experience to all its visitors.
Being this close to the Stennis Space Center, the INFINITY Science Center also acts as a NASA visitor center. The captivating exhibits housed here are guaranteed to teach you a lot about the fascinating truths about the world, its oceans, and the cosmos we live in. With its incredible list of exhibits, this science museum is a sure fun way of spending your day away from New Orleans.
Lake Pontchartrain Bridge to Mandeville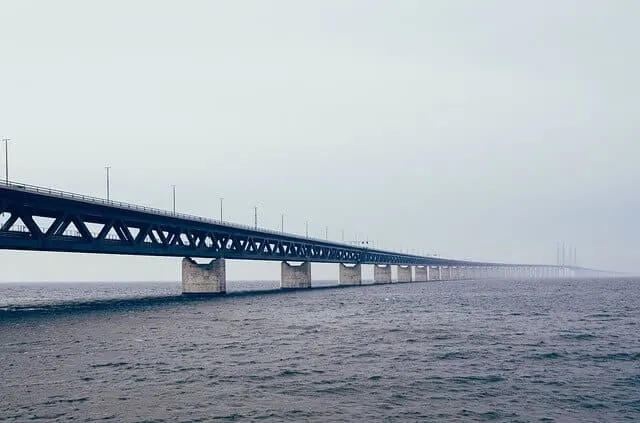 Lake Pontchartrain is one of the largest navigable lakes in Louisiana. The real highlight of the lake itself is the longest bridge in the world that stretches 24-miles from one end of the lake to the other! Cross over the bridge on your way to the town of Mandeville, the birthplace of jazz. Enjoy some music before checking out the local brewing companies.
Lafayette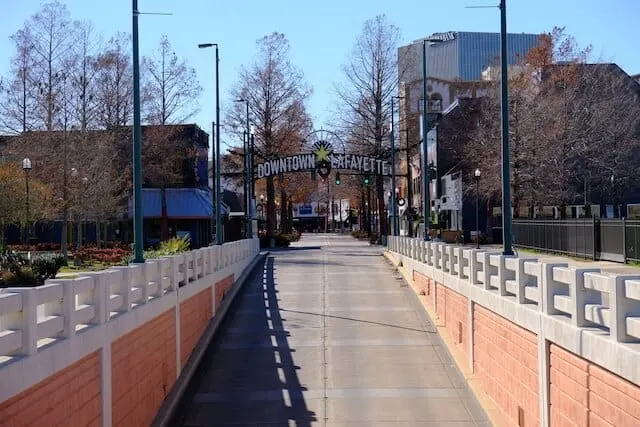 Visiting Lafayette, and soaking up some of the best Cajun culture in the USA, is indeed a wild and exquisite experience.
This small city, located about 140 miles west of New Orleans, is home to an array of beautiful sights like the low prairies and the deep swamps. You can catch some groovy tunes in this city and enjoy some of the most hearty meals in the country, all under a single roof.
This capital city in the region of Acadiana is packed with some of the most wondrous experiences in food, music, and culture that are awaiting the visitors who are destined to explore its great depths.
St. Bernard Parish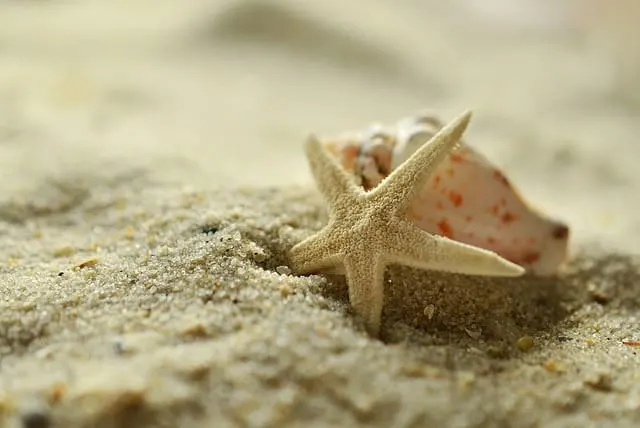 Being located very close to New Orleans, just outside its city limits, the St. Bernard Parish makes for a great day trip location. Here, you can visit some of the most important pieces of history in the state of Louisiana.
For instance, one well-known tourist haunt in The Parish is Chalmette, the region that witnessed the Battle of New Orleans. It was here that history was made when the British troops were stopped before they could invade the land.
Apart from the historical sites, you can also spend your day sunbathing on the beautiful Shell Beach. This beach is only a stone's throw away from Fort Proctor, another historical masterpiece. This fort, although old, is a great visit you can make on a boat.
Top New Orleans Weekend Getaways
These locations can be done as day trips from New Orleans, but we think would be better suited as road trip weekend getaways from New Orleans – either due to their distance, or the attractions in the area.
Grand Isle

Located about 2 hours from New Orleans lays the town of Grand Isle, which is Louisiana's only inhabited barrier island. Once there, you will be greeted by more miles of beaches. Go for a swim, try your hand at fishing, and watch the pelicans soar high above the coast. Enjoy an authentic seafood dinner before making your way back to New Orleans.
Lake Charles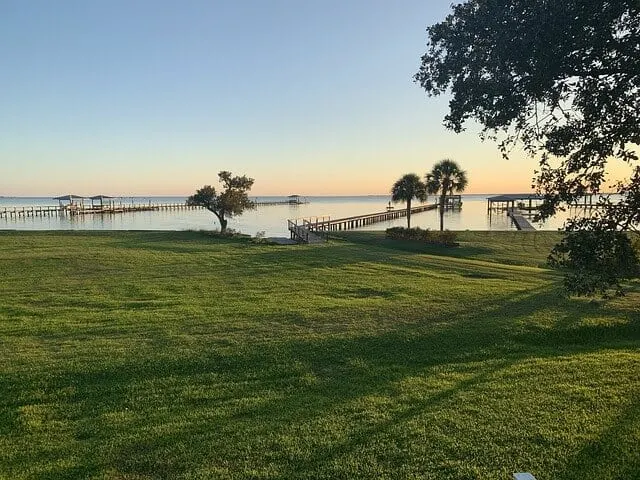 A three-hour drive from New Orleans can land you at Lake Charles. This city has great nightlife and food experiences that are bound to keep you enthralled for the duration of your visit. If you enjoy any light-hearted games of luck, you can head out to the well-known resorts and casinos in this city that host some great games.
You can experience an all-new take on Louisiana culture through the exquisite festivals hosted here every year. During the day, you can also explore the lake and its swamps on exciting boat tours. For Mardi Gras enthusiasts, this city also has a brilliant museum that can be quite an exciting experience.
Mobile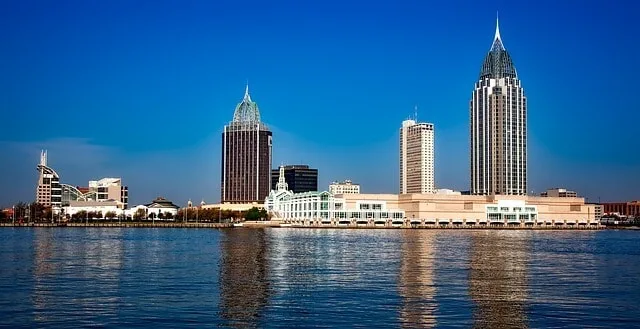 The city of Mobile, located in the state of Alabama, is about two hours away from New Orleans. Nestled into the Gulf of Mexico, this beautiful port city has both the luxuries of a big city and the historicity of a small town. The Fort Conde-Charlotte is an example of the rich history that this city houses, as it is a beautiful reconstruction of a French Fort that was once built at this site in 1723.
Another noteworthy site of interest for tourists is the Battleship Memorial Park that houses the infamous WWII battleships, USS Alabama and USS Drum. While you are there, you can also visit the beautiful cathedrals that this city is home to.
Final Thoughts on the Best Day Trips from New Orleans & Top New Orleans Weekend Getaways
So, when are you leaving the Big Easy to explore these new places? These being the best ten-day trips from New Orleans, are guaranteed to give you a lifetime's worth of memories and fun experiences.
If you want to extend your trip to the whole weekend, we would highly encourage you to do so, so that you can experience them properly.
We hope you get to explore as many of these beautiful tourist haunts as you can, and very soon. We are sure that you can have a wonderful and safe stay in these places whenever you visit them.
We hope this guide to the Top 10 Day trips from New Orleans + 3 New Orleans Day Trips had been a huge help planning your trip around some of the best Louisiana small towns.

And if you know of anyone else that needs a little bit of inspiration or assistance in planning their NOLA city break, please be sure to share on social media: Facebook, Flipboard, Twitter or grab one of the images from below for Pinterest. And remember – sharing is charing (and we thank you in advance!)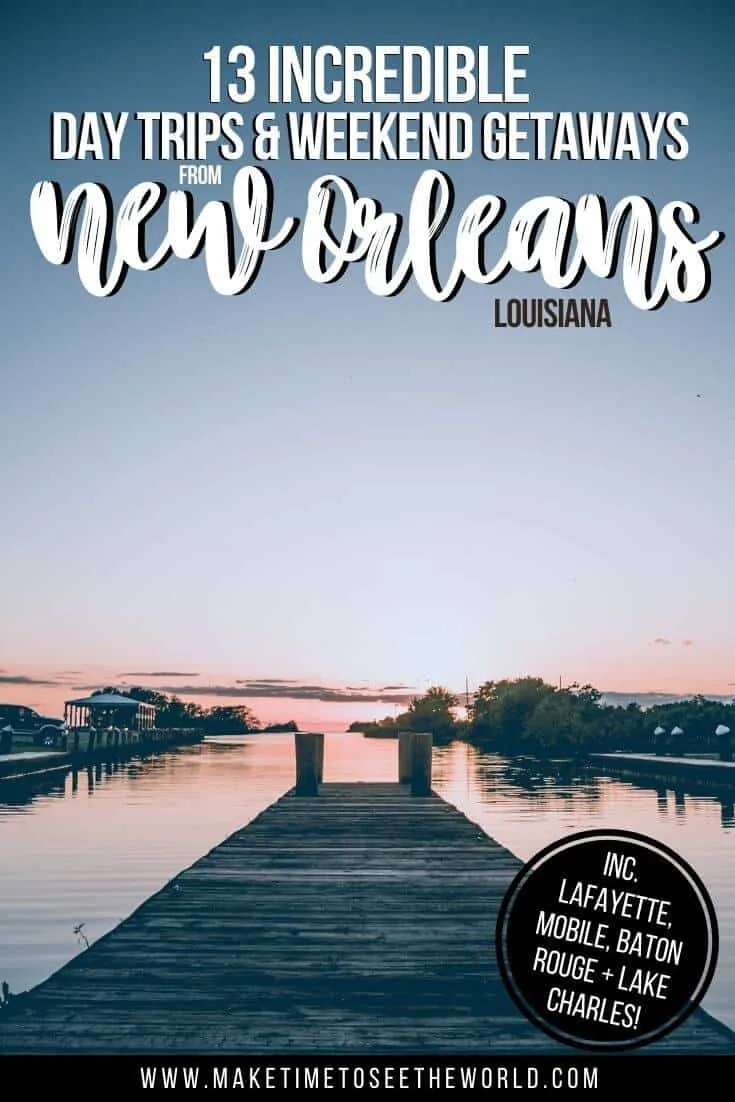 READY MORE USA TRAVEL INSPIRATION? YOU MIGHT BE INTERESTED IN THESE TRAVEL TIPS, TRAVEL ARTICLES, DESTINATION GUIDES, TRAVELER RESOURCES AND RELATED POSTS ABOUT OTHER AMAZING CITIES IN NORTH AMERICA:

Hi There! Thanks for reading our travel guide to 10+ Best Day Trips from New Orleans + 3 New Orleans Weekend Getaways. I just wanted to let you know that this post contains affiliate links, which means if you purchase something after clicking a link, I may get a small commission – which is at absolutely no cost to you. If you enjoyed this article and are going to be searching for some of the things I mention anyway, I would love it if you could click through from the links above & thank you in advance! Read my full Disclosure here.
And a huge Thank You for reading the MakeTimeToSeeTheWorld travel blog.