The Valley of the Sun is a top place to visit in the Southwestern United States, especially in the winter months. The landscape is different than much of the country featuring majestic saguaro cacti and palm trees in a serene desert oasis.
The city is a thriving metropolis offering enclaves of serene spaces in the midst of such a crowded area and we've got the more than 10 of the best things to do in Phoenix Az to get you started (including some essential travel tips and visitor info for visiting the city such as how to get around and where to eat) PLUS 4 suggested day trips from Phoenix and a whole list of road-trip worthy amazing places to visit in Arizona in case you have more time to explore this great state!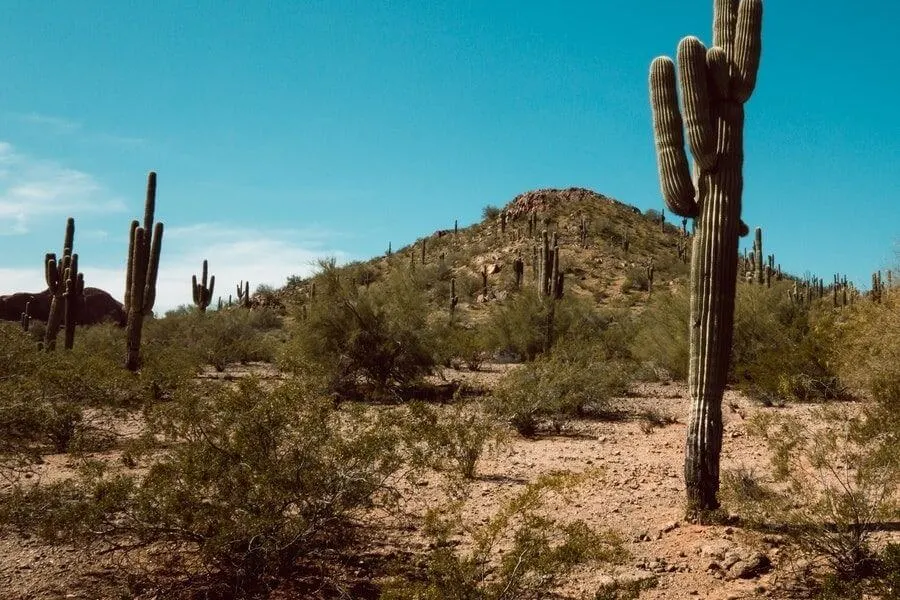 Disclaimer: Almost all posts on this site contain Affiliate links, and this one about The Best 10+ Things to do in Phoenix Az (Perfect for First Time Visitors) is no different. This means that if you click on any of the links in this post (and make a purchase) I may receive a small commission at absolutely no cost to you. Each post is carefully crafted to (hopefully!) answer all your questions and recommendations are made where we believe they will improve your trip and help with your planning. As such we thank you in advance should you decide to click & buy. Read my full Disclosure here.
Contributed by Sam of My Flying Leap
GENERAL TRAVEL INFO FOR VISITORS TO THE USA
Visa: Travelers from countries that are members of the Visa Waiver Program (ESTA) do not require a visa when visiting the USA. However, it is recommended to check up-to-date visa entry requirements before your visit regardless of what country you are coming from to avoid issues and concerns on the date of your travel.
Currency: The official currency in the United States is the U.S. dollar or American dollar ($, USD, US$).
You can withdraw currency from ATMs using your local bank card or a designated travel card. If you are visiting from another country, be sure to check any fees and charges from your bank prior to using it and carry a second source of payment/cash in case your primary card gets 'eaten' by an ATM.
Language: English is the primary and most widely spoken language in the USA (although not the official one at the Federal level!). There are 350 other languages spoken, the main ones after English are Spanish, Chinese, French, and Vietnamese.
WiFi/Internet Access: Depending on your length of stay, you can either purchase a local sim card (in advance or on arrival) – to swap out with the one in your own phone to avoid roaming charges. OR, grab a pay as you go portable Wifi Devices which means you can keep your sim active and connect wirelessly. Just remember to turn off data roaming so you don't incur any hefty charges.
Essential Visitor Info for Phoenix Az
When to Visit Phoenix, Arizona


Phoenix is a low desert area and feels like it's a few steps from the sun in the summer. You can expect high temperatures over 100°F/37.8°C from late May through mid September. In May and September, the evenings and early mornings tend to cool a bit but the lows from June to August tend to be in the 90s, or 32°C and above.
Yes, it is a dry heat, but highs of 115°/46° and greater are still quite hot! You can get some great deals at some of the swankiest hotels in the summertime, and the locals often take advantage for staycations. Since this city is big into conferences, you'll have plenty of amazing places to choose from.
Unless you love intense heat, consider traveling from October through April. The winters are lovely and cooler. It rarely hits freezing in Phoenix, and highs in the winter are often in the 60s and 70s, around 15°C to 22°C.
How to Get Around Phoenix, Arizona
Phoenix is the fifth-largest city in the United States and a large sprawl. It's a popular place to visit, though, unfortunately, it doesn't have a great public transit system. You generally need to rent a car unless you decide to stay in a small area and take the Ubers that are plentiful. The Metro, an above-ground system, does run from downtown Phoenix to downtown Tempe. Depending what you decide to do, that could be an option.
The good news is that, if you do rent a car, the streets are gridlined and it's very easy to get around. In Phoenix, there is Central Street then the roads to the west are avenues: first, second, etc., and to the east are the streets. So, it's pretty easy to get around, or at least, to not get too lost.
Where to Eat in Phoenix, Arizona
The Phoenix area is a foodie's paradise. You can find almost every kind of ethic food imaginable. There are plenty of places serving up American food with a flair of southwestern and a local mix of Native American and Mexican food. Here are a few of my favorites:
Ocotillo
Address: 3243 N 3rd St, Phoenix, AZ 85012
Locally-sourced American fare with a touch of Arizona is what Ocotillo offers in a modern industrial location. If you're looking for food that is lovingly and creatively prepared and impeccably served, this is the place for you.
Cibo
Address: 603 N 5th Ave, Phoenix, AZ 85003
Located in a restored bungalow in a historic downtown district, Cibo is a popular local neighborhood-style hangout. It features brick-oven pizzas made with ingredients imported from Italy and sandwiches made with the most incredible bread. The restaurant is serious about its ingredients, offering the most flavorful and freshest choices as well as handmade pasta, nutella crepes, homemade burrata, and incredible gluten-free options. This is high on the local's list and a great option when you visit the city.
Rice Paper Vietnamese Restaurant
Address: 2241 N 7th St, Phoenix, AZ 85006
There are quite a few Vietnamese restaurants in the valley so it's hard to pick just one! Rice Paper offers some traditional dishes along with some creative ones, including their many hand rolls. The convenient downtown location bubbles it up towards the top. It's a modern place with great food. There's nothing more comforting than a steaming bowl of pho rice noodle soup on a cool day. (And laughable as it may be, "cool" for a local is anything under 70°F/21°C!)
Top Things to Do in Phoenix Az & The Surrounding Area
Desert Botanical Garden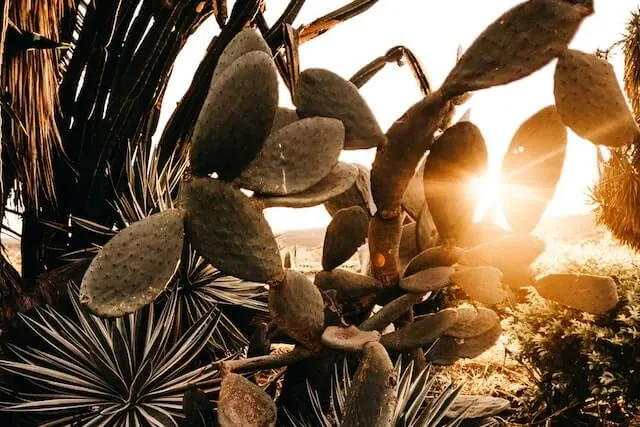 Address: 1201 N. Galvin Parkway, Phoenix, AZ 85008
If you want to fall in love with the desert, the Desert Botanical Garden is your kind of place! Debunk the myth of the desert being only shades of brown at this beautiful garden.
Wander the meandering paths to see more than 50,000 plants and learn just how many varieties are hardy enough to live in the desert. They host fun events with live music in the park, special educational exhibits, and beautiful luminaria during the holidays. It's no wonder it's one of Phoenix's top tourist attractions.
Heard Museum
Address: 2301 N. Central Ave, Phoenix, Arizona AZ, 85004
Though the western flavor of history is fairly recent in the Phoenix area, going back around the last 100 years or so, it actually is much older than that with the Native American population in the area. There is a strong Native-American influence in Phoenix and this museum is a great way to appreciate these amazing people.
This Heard Museum is dedicated to the advancement of American Indian art and a great way to get to know the culture. See Hopi katsina dolls, ceramics, woven, baskets, Zuni jewelry, and more.
Japanese Friendship Garden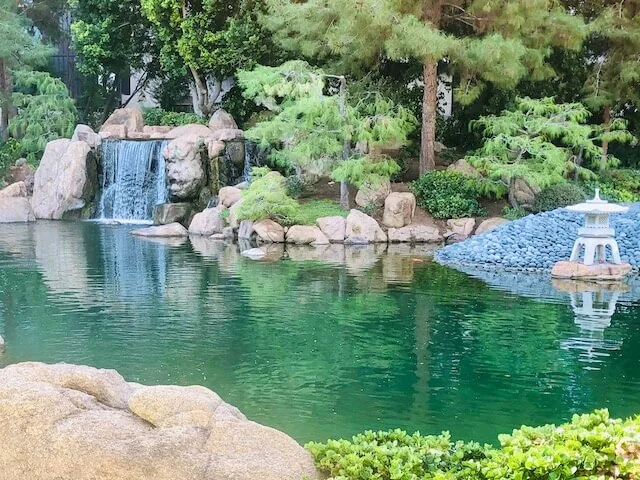 Address: 1125 N. 3rd Avenue, Phoenix, AZ, 85003
Where the Desert Botanical Garden celebrates the desert, the Japanese Friendship Garden is an oasis that transports you out of it. It's a serene and beautiful place and great for relaxing outdoor activities.
When you visit, it's truly hard to believe you are in the desert. Wander the path in this authentic Japanese garden over stone footbridges to view lanterns, statues, and a 12-foot waterfall. Feed Koi in the large pond or participate in a traditional tea ceremony. It's an amazing place to go when you need a break from the crowds.
Wrigley Mansion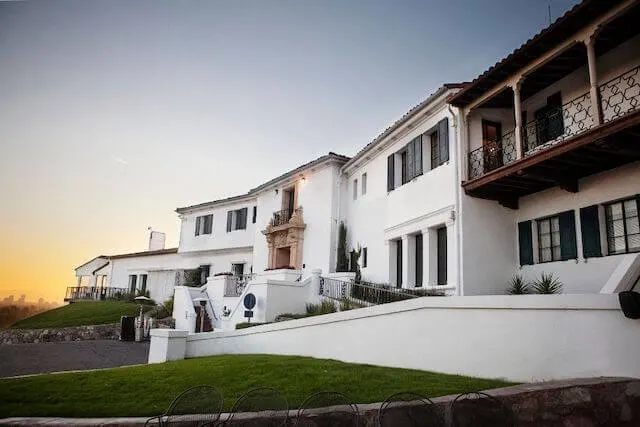 Address: 2501 E. Telawa Trail, Phoenix, AZ, 85016 (Image c/o Wrigley Mansion)

Remember Wrigley gum? Well, this stunning mansion was built in 1932 by the chewing gum magnate, William Wrigley Jr. It's a Phoenix landmark located on a hilltop with incredible views of the mountains and the city.
The story doesn't end there, as it was going to be torn down in 1992 to build condos when Geordie Hormel, of Hormel chile fame, purchased it and restored it to its former glory.
Tour this incredible mansion and learn about the ghosts that remain there or enjoy an incredible dinner at Geordie's Restaurant. It's also a great place to enjoy the sunset at Jamie's Wine Bar.
Wildlife World Zoo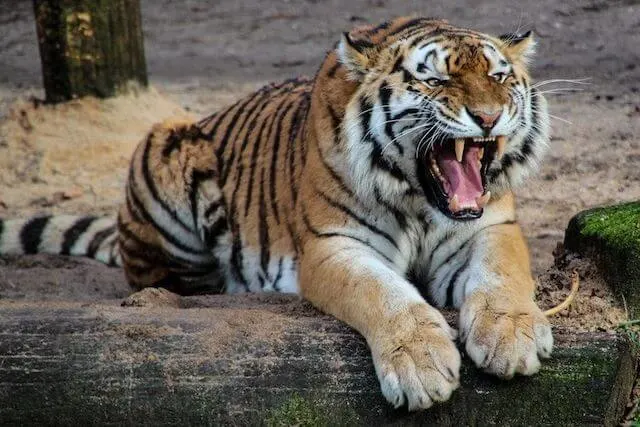 Address: 16501 W. Northern Ave, Litchfield Park, AZ 85340
This non-traditional zoo specializes in South American and African animals and has the largest group of exotics in Arizona. It's a zoo and aquarium and does a great job of providing a natural habitat for the animals.
Visit kangaroo, sea lions, rhinoceros, and wild cats including jaguars, white tigers, lions, cheetahs, servals, ocelots, and more. Feed giraffes and visit the babies. Gain an appreciation for the animal kingdom at the Wildlife World Zoo.
Taliesin West
Address: 12621 N. Frank Lloyd Wright Blvd., Scottsdale, AZ 85259
Wander the former winter home of the esteemed architect, Frank Lloyd Wright. Built in the foothills of the McDowell Mountains, this home was inspired by, and built of the natural surroundings. Local stones were used for the construction and the angles and shapes of the rooms were inspired by local nature as well.
Wright had an architecture school here and worked with his students to continuously renovate and update the designs. It's a local treasure worth visiting.
Hiking in the Phoenix-Area Mountains
There are mountains all around, and in, the Phoenix valley. Hiking in the many parks is a great way to gain an appreciation for the beauty of the desert while taking in some amazing views of the city. Here are a couple of favorites.
South Mountain Park and Preserve: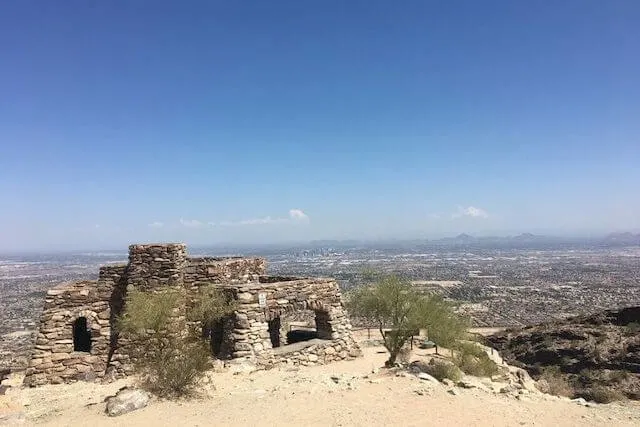 Address: There are a number of entrances to South Mountain Park, the main entrance leading to the Visitor's Center and Dobbins Lookout is at 10919 S. Central Ave., Phoenix, AZ 85042.
South Mountain Park is one of the largest municipal parks in the United States. There are more than 51 miles of trails through the park with hikes ranging in difficulty offering something for everyone. A highlight is the Dobbins Lookout, a scenic observation point with some of the best views of Phoenix.
You can actually drive to it, or you can hike to it making it perfect for whatever level of outdoor adventure you are looking for.
Superstition Mountains
Address: 4087 N. Apache Trail, Highway 88, Apache Junction, AZ 85119
The Superstitions, as this area is known locally, is one of the most beautiful mountains in the area. Located in the far east valley, it's a great place to enjoy one of the stunning sunrises this area is known for. There are a number of hikes including one of the most difficult in the area called Flat Iron. Look for the buried gold treasure of the Lost Dutchman for a memorable experience.
Musical Instrument Museum

Address: 4725 E. Mayo Boulevard, Phoenix, AZ 85050
This unique museum is the only global musical instrument museum in the world and it's a must-see thing to do in Phoenix. It brings the music of the world to life in the most interesting way. Wearing a headset, you wander the rooms representing the continents and get to experience the music from each country. See the instruments, watch a video, and listen to them. It's an incredible, immersive experience.
See The Desert from Above in a Hot Air Balloon Ride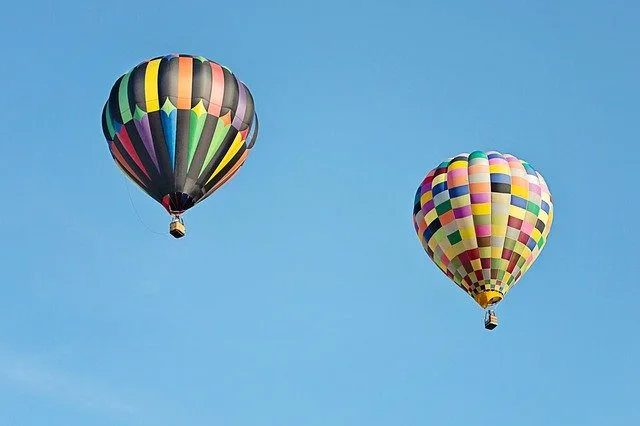 Get views of Phoenix – and the desert – like you have never seen before and tick off an epic hot air balloon flight off your bucket list. If you get their early you even have the opportunity to become part of the crew in helping inflate the hot air balloons prior to their flights. Make sure you book in advance so you don't miss out!
Hall of Flame Fire Museum
Address: 6101 E Van Buren St, Phoenix, AZ 85008
The Hall of Flame Firefighting Museum is home to the National Firefighting Hall of Heroes and has almost an acre of fire history exhibits dedicated to the historical preservation of firefighting equipment used through the years around the world.
Mill Ave and Tempe Beach Park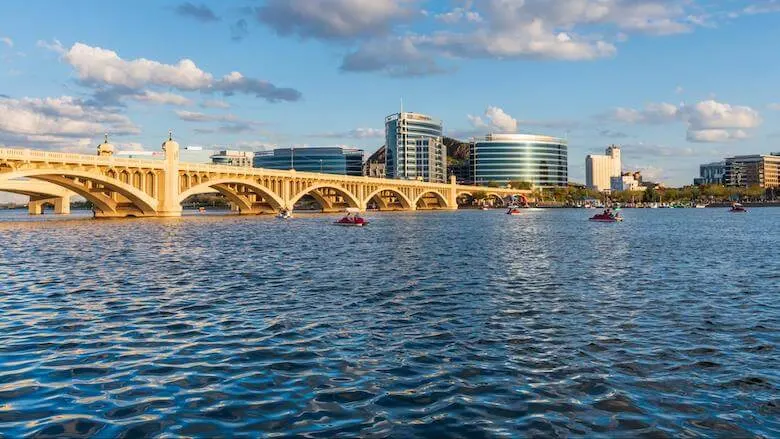 Address: Mill Ave in Tempe is South off of Route 202. A great landmark is Rúla Búla, a fantastic Irish Pub located on one end of the Mill Ave strip just a minute's walk from Tempe Town Lake. It's located at 401 S. Mill Ave, Tempe, AZ 85281.
The home to Arizona State University (ASU) offers some great experiences. Visit Tempe Town Lake for some fun festivals and events or go sailing, kayaking, or fishing. Stroll Mill Ave. to people watch, enjoy some great restaurants, or shop in the fun and quirky boutiques. If you're an ethnic restaurant lover, there are some amazing places here offering Ethiopian, Irish, Lebanese, and other cuisines.
Mystery Castle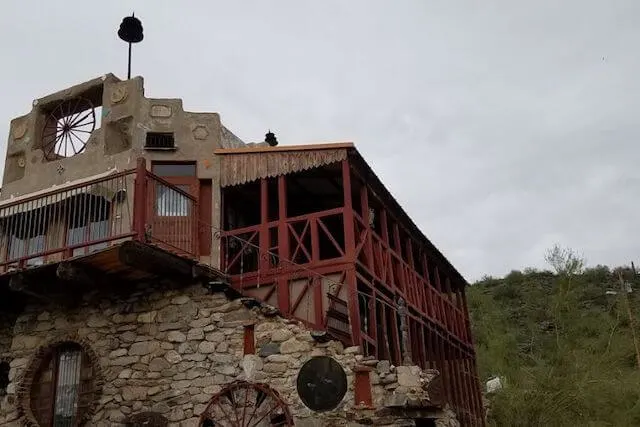 Address: 800 E. Mineral Road, Phoenix, AZ 85042
This off-the-beaten-path place is quirky and has quite an interesting history! It was built in the 1930s by Boyce Luther Gulley, who moved to Phoenix as he had tuberculosis. He built this huge 18-room home from found and inexpensive materials. You'll see plates, cups and other things embedded in the walls and floors. It's a place not everyone knows about which makes it all the more fun to visit.
Fun Day Trips from Phoenix
Sedona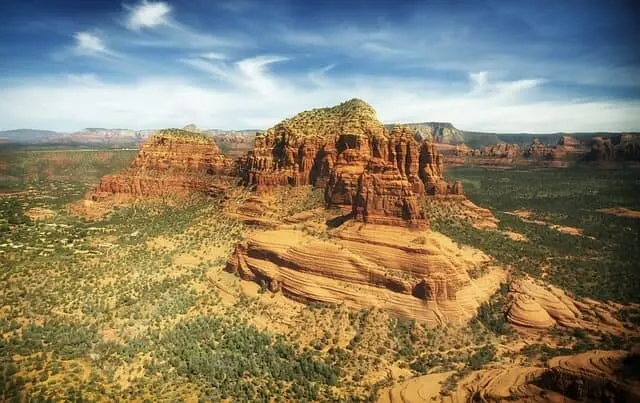 This small city is one of the most popular destinations in the entire state of Arizona. It's known for its craggy and striking red-rock buttes. Hike the many trails and look for as many of the named rocks as you can find like Snoopy Rock, Coffee Pot Rock, and Bell Rock. There are some incredible art galleries and restaurants in what was once a small artist enclave.
Veer off the tourist path to enjoy the beautiful and serene Oak Creek. Or, visit a vortex, a spiritual energy center to connect with your inner woo. You can find it all in beautiful Sedona.
Flagstaff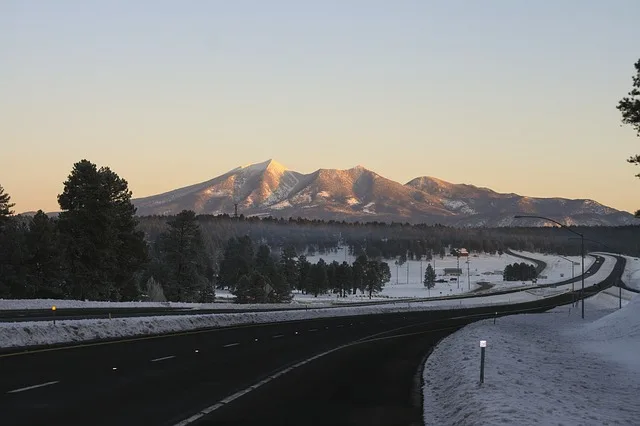 This small college town isn't far from Sedona but couldn't be more different. There is a quaint historic town center with lots of fun little shops and restaurants. Or, hike Mount Humphrey, the tallest mountain in the state and the only 14,000-footer in Arizona.
For something a little different and uniquely Arizonan, visit the nearby Native American ruins. Wupatki is a large complex made of striking red rock and Walnut Canyon is a cliff dwelling. In the winter, the Arizona Snowbowl offers fresh powder and some great ski trails.
Grand Canyon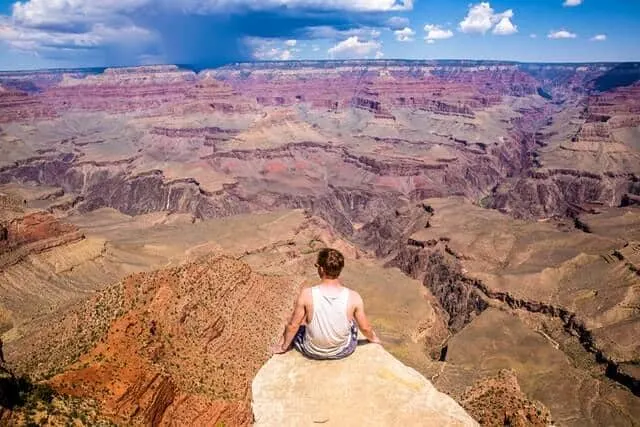 One of the most famous tourist attractions in the whole of the United States – and considered one of the seven natural wonders of the world, if you have some extra time in Phoenix, you can't go wrong with a Grand Canyon day trip.
Jerome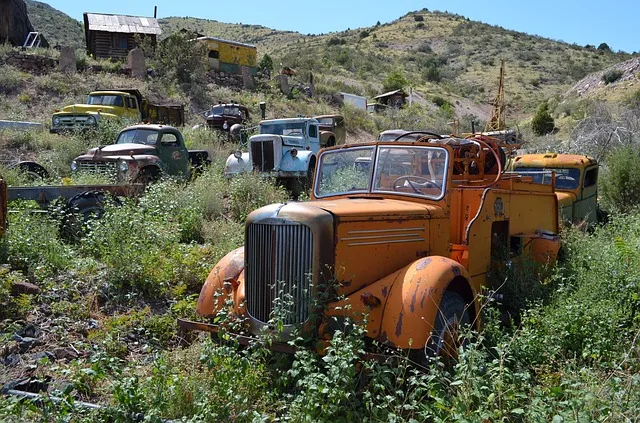 When Sedona became such a popular tourist destination, many of the artists moved to nearby Jerome. This town was once a thriving mine and nearly became a ghost town when the mine closed. It's located on some steep switchbacks and offers a number of different galleries including a glass-blowing shop, a ceramic potter, a painter, and more. Visit the haunted Jerome Grand Hotel and get a room, if you dare!
Phoenix is a city with something for everyone and it's a pleasant paradise in the winter. There are plenty of places to get away from the tourist route and into the serenity of the desert surrounding the city. Once you visit, you may find you don't want to leave.
We hope this guide to the Best Things to do in Phoenix Az has been helpful in trip planning for your Phoenix vacation. And if you know of anyone else that needs a little bit of inspiration or assistance in planning their outdoor escape to Phoenix Arizona, please be sure to share on social media: Facebook, Flipboard, Twitter or grab one of the images from below for Pinterest. Remember – sharing is charing (and we thank you in advance!)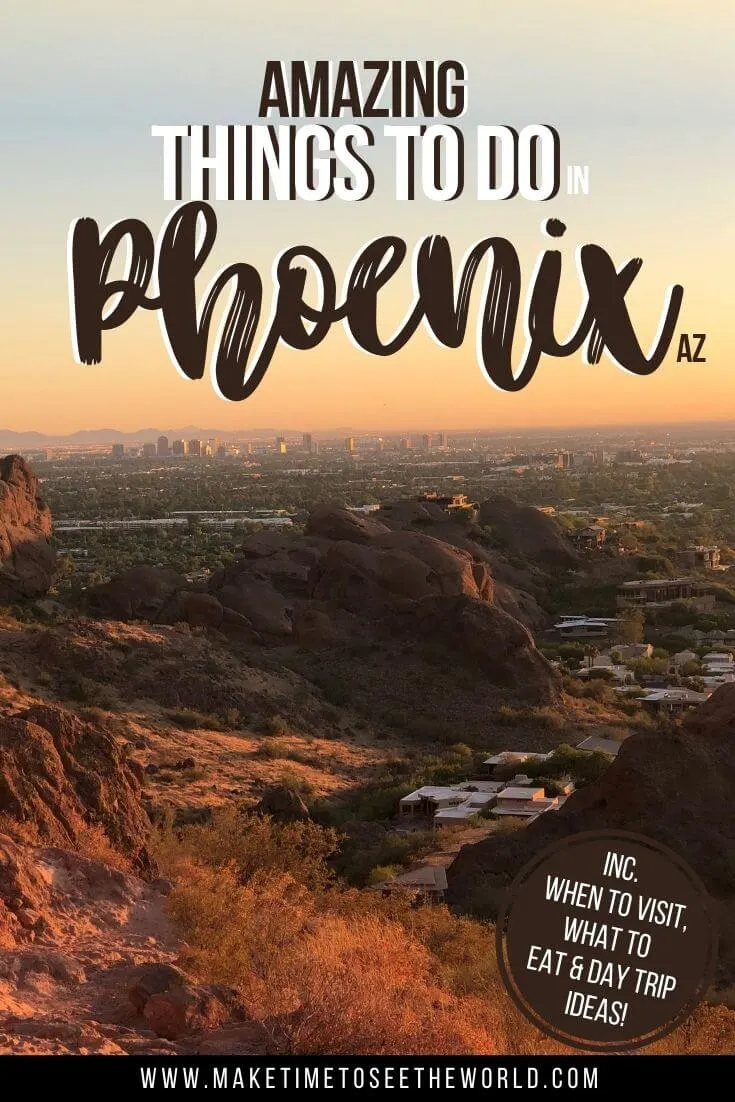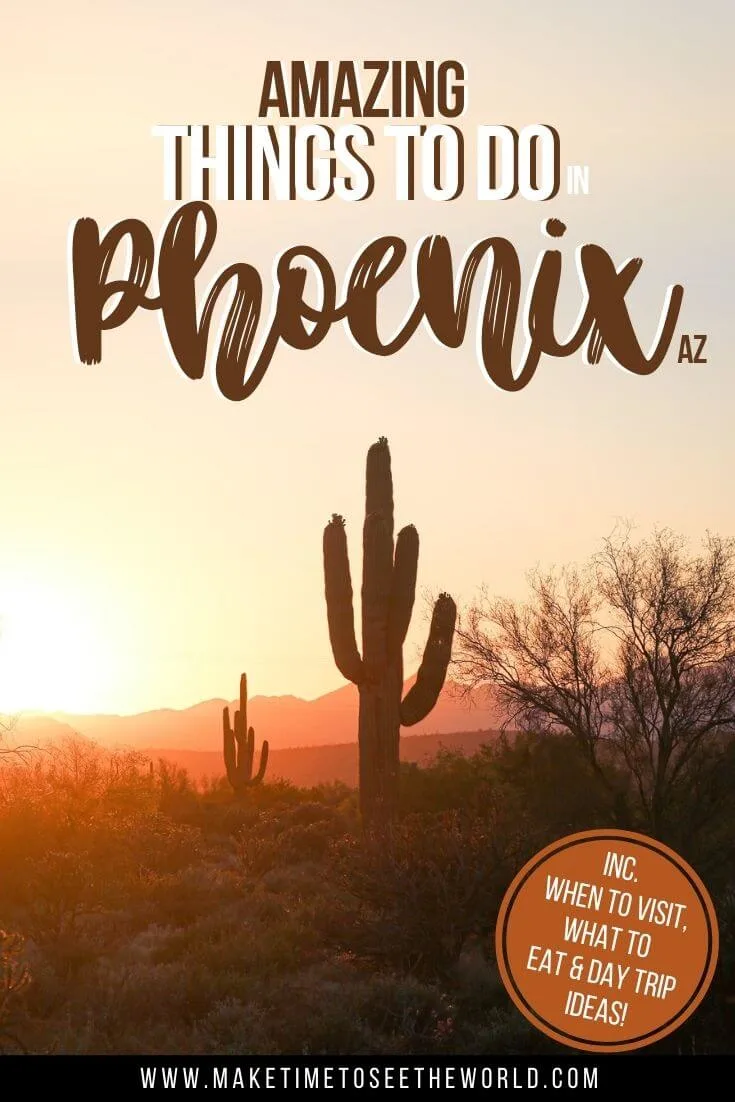 READY MORE USA TRAVEL INSPIRATION? YOU MIGHT BE INTERESTED IN THESE TRAVEL TIPS, TRAVEL ARTICLES, DESTINATION GUIDES, TRAVELER RESOURCES AND RELATED POSTS ABOUT OTHER AMAZING CITIES IN NORTH AMERICA:

Hi There! Thanks for reading our guide to the most The Best 10+ Things to do in Phoenix Az (Perfect for First Time Visitors!) I just wanted to let you know that this post contains affiliate links, which means if you purchase something after clicking a link, I may get a small commission – which is at absolutely no cost to you. If you enjoyed this article and are going to be searching for some of the things I mention anyway, I would love it if you could click through from the links above & thank you in advance! Read my full Disclosure here.
And a huge Thank You for reading the MakeTimeToSeeTheWorld travel blog.