Canada shot to the top of a lot of travel bucket lists back in 2017 when the country celebrated it's 150th birthday (and boy they made the most of it with a year-long birthday bash!).
But unfortunately for Alberta Canada, many travelers look past its Rocky Mountain scenery and cowboy hospitality for the better-trodden paths of the major cities of Ontario, Québec, and British Columbia.
Don't be one of them!!!
There are so many incredible places to visit in Alberta and whether you canoe through fluorescent lakes in Banff National Park, discover dinosaur fossils in the Badlands or discover culture on the streets of Calgary, Alberta is in many ways Canada's most rewarding province, and certainly its most underrated.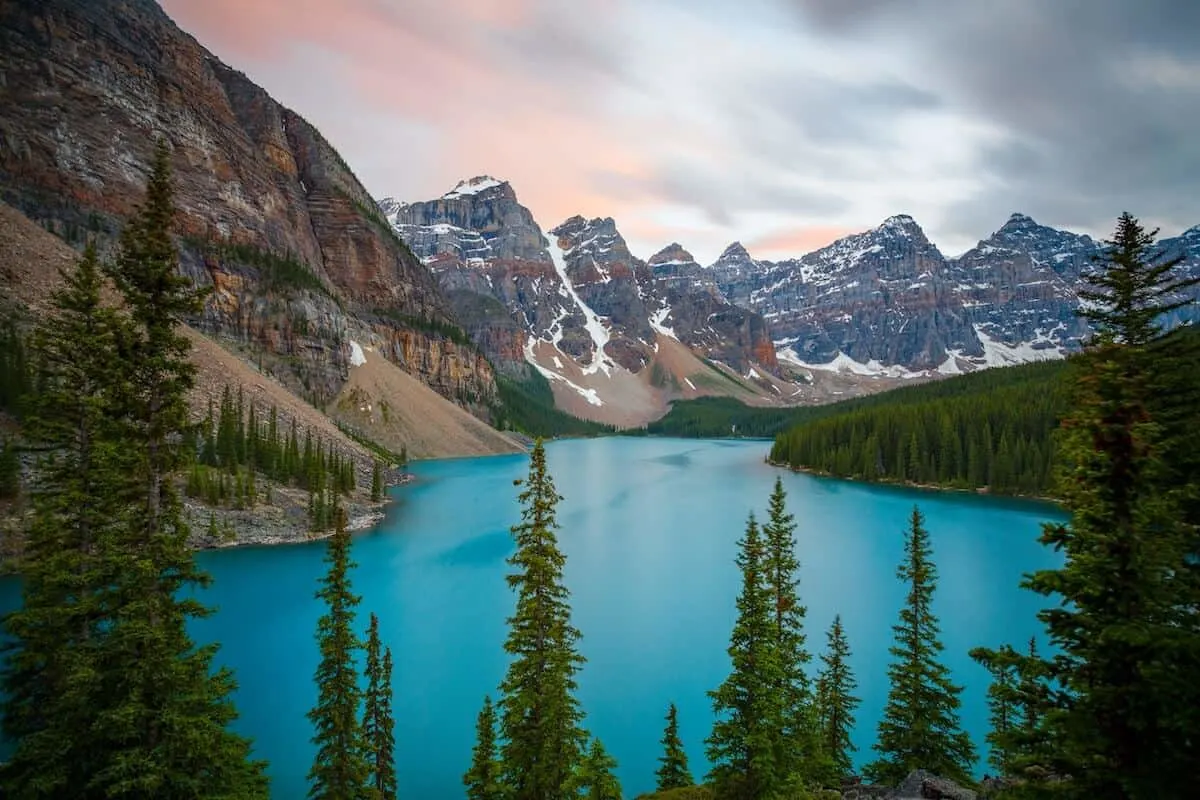 Disclaimer: Almost all posts on this site contain Affiliate links, and this one about the Top 10 Things to do in Alberta Canada is no different. This means that if you click on any of the links in this post (and make a purchase) I may receive a small commission at absolutely no cost to you. Each post is carefully crafted to (hopefully!) answer all your questions and recommendations are made where we believe they will improve your trip and help with your planning. As such we thank you in advance should you decide to click & buy. Read my full Disclosure here.
A Guest Post by Robert Schrader from Leave Your Daily Hell
Top 10 Things to do in Alberta Canada
Spend some time in Calgary, Alberta, Canada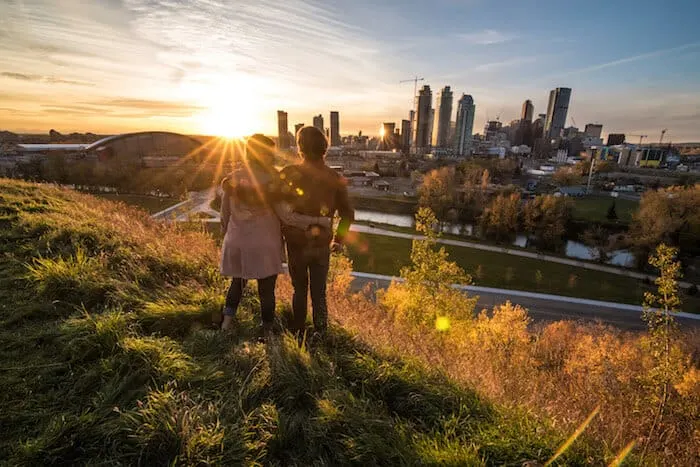 You can literally see the Canadian Rocky Mountains as your plane lands, so it's tempting to skip Alberta's largest city and head straight for the hills—it's less than two hours from the airport by car.
But I do recommend sleeping at least a night or two in Calgary. Whether you bike along the Bow River, go to the top of the Calgary Tower, shop at boutiques in Kensington, gawk at the impressive art collection of the Glenbow Museum or attend the Calgary zoo or the Calgary Stampede.
Or if you time your visit right, grab yourself a ticket to the hottest (or should I say coldest) gig in town – an NHL match between the Calgary Flames and the Edmonton Oilers. Let the battle commence!
.
Visit Lake Louise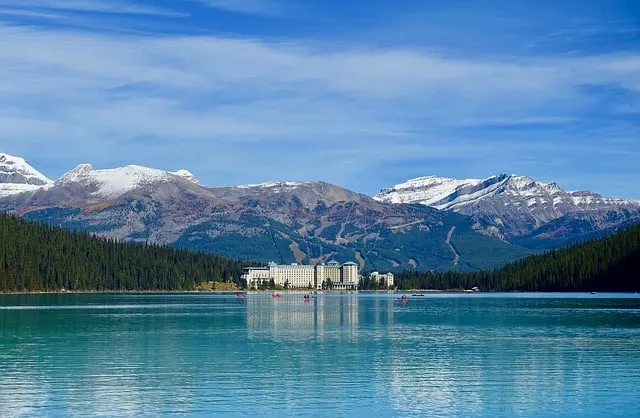 Some tourist attractions are overhyped, but Banff and Lake Louise isn't one of them. It is easily one of the most beautiful places to visit in Western Canada and are not to be missed things to do in Alberta.
Lake Louise is an impossibly blue lake just a short drive from Banff town, and a wonderful place to spend an afternoon.
Whether you pass your time on a kayak, on foot or with a cocktail at the fancy Fairmont Lake Louise Hotel, there's plenty to keep you busy and if you can't get enough of that blue water head on over to nearby Moraine Lake for a second helping! And if that those two incredibly beautiful sites don't satisfy you – be sure to add a visit to Johnston Canyon to your Banff National Park list.
RELATED:
Lake Louise also has a magnificent ski area famous for cross-country skiing and other activities such as ice skating in winter and hiking trails in summer. Take a peek at our Guide to
North America's Best Ski Resorts
.
Drive the Icefields Parkway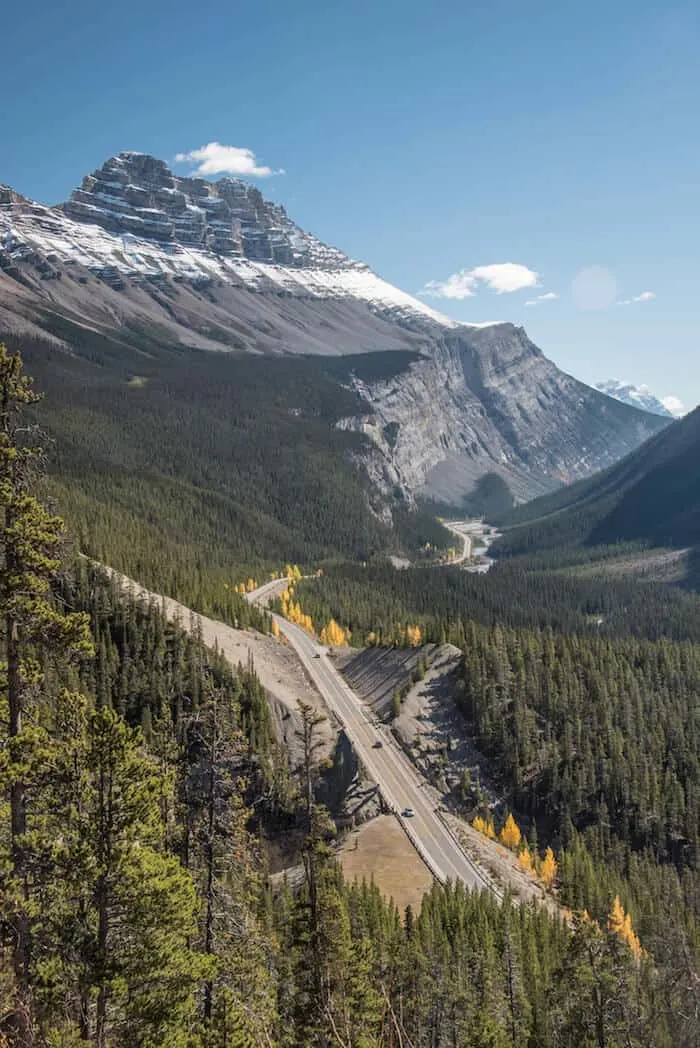 Stop at Lake Louise—but don't end there. Instead, continue driving northward on Canada's Highway 93, nicknamed the "Icefields Parkway."
One of the major tourist attractions in Canada, the roadsides are home not only to more neon-colored glacial lakes (the beautiful Peyto Lake is a personal favorite) but endless forests, priceless panoramas and a glacier you can actually walk on (the Athabasca Glacier walk & Athabasca falls is an excursion which is offered on many Icefields Tours at the Columbia Icefields Discovery Center & Glacier Skywalk).
The Parkway runs all the way up to Jasper National Park, which is at least as worth a visit as Banff, if you have the time.
.
Traipse through the Badlands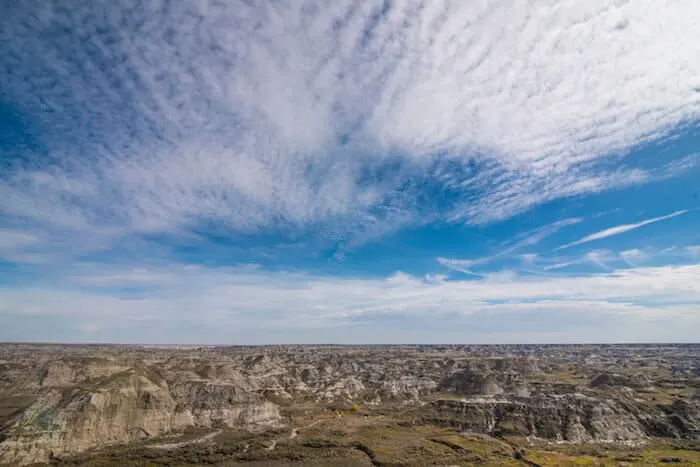 Canadians know of Alberta as the country's Wild West, but you might find the fact that Alberta is where you find Canada's Badlands a bit more surprising.
In addition to the bizarre, rocky landscape and strange-looking "hoodoos" you find here, you can tour an abandoned coal mine as you explore the Canadian Badlands.
.
Discover Drumheller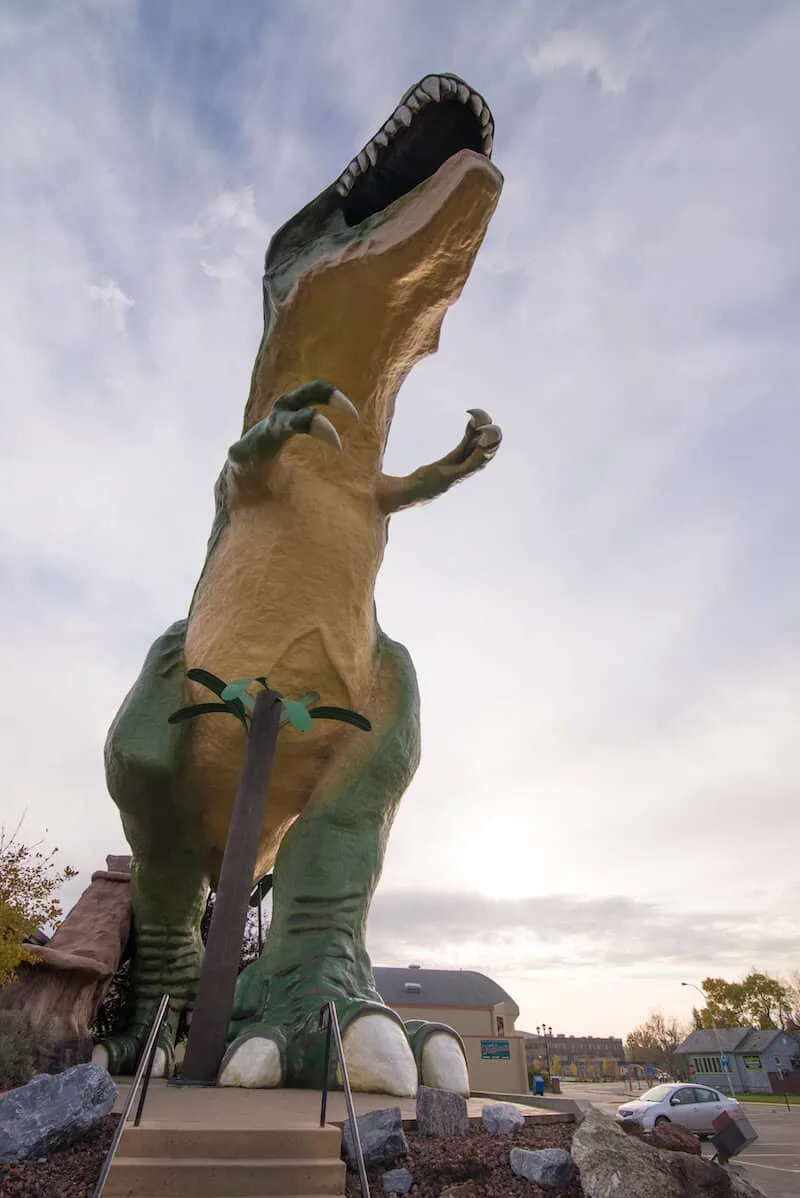 It's tempting to think that Calgary's only Alberta city (or town) worth visiting, but this view is inaccurate, even if you cut provincial capital Edmonton out of the equation.
Drumheller, the largest town in the Badlands in Southern Alberta, provides at least a full day of quirky fun, if only because Alberta is home to the world's largest (fake) dinosaur.
And if you want to see the fossils of real dinosaurs, don't miss the Royal Tyrrell Museum just 4km north of the township.
.
Sleep amid the dinosaurs
Drumheller and the Badlands are also the gateways to real dinosaurs, or at least real dinosaur fossils.
The best way to discover these is to visit Dinosaur Provincial Park during the morning or afternoon, then camp…er "glamp" in one of the park's luxurious riverfront tents.
.
Jasper National Park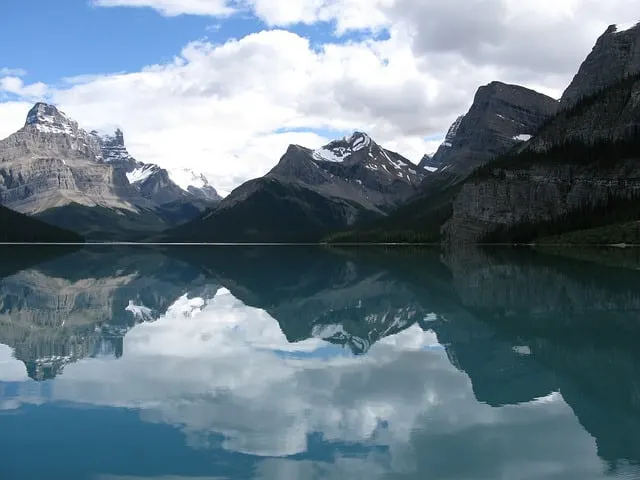 Extending over 11,000 square kilometres, it's the largest national park in the Canadian Rockies and part of UNESCO's Canadian Rocky Mountain Parks World Heritage Site.
Here you'll find epic views, incredible landscapes (including the stunning Maligne Lake, above) and wildlife including red deer, marmot – and if you are lucky (or unlucky depending on your world view!) – you may see some of the resident black bears or grizzly bears!
.
Take a boat across the border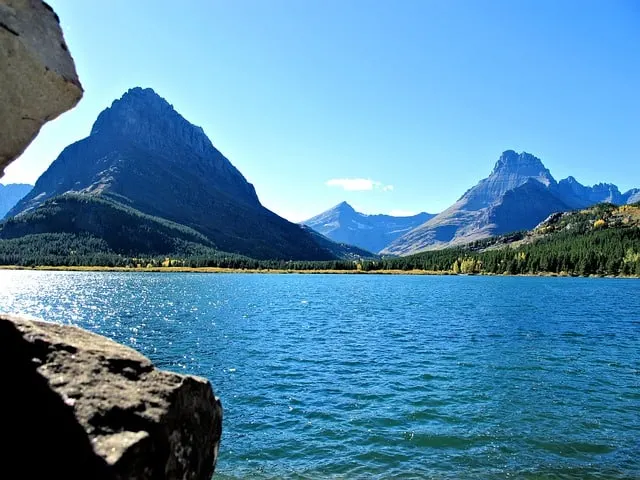 Waterton Lakes, one the many national parks in Canada definitely plays second and third fiddle to Banff and Jasper, but this gorgeous piece of nature has one thing its more famous cousins can't compete with: An international border, across which sits its sister park, Montana's Glacier National Park.
You can even take a sightseeing tour boat over the border, although for obvious reasons you can't disembark on the other side.
It's also home to the amazing red rock canyon whose vivid red earth offers a delightful contrast to the aqua blue waters that surround it.
.
Step into First Nations history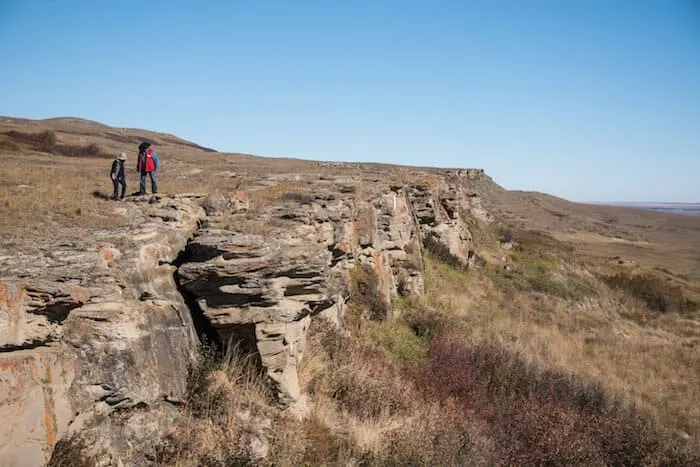 Right now, the idea of visiting an attraction called "Head-Smashed-In Buffalo Jump" might seem strange, or even unimaginable.
However, the moment you start to speak with the First Nations staff the museum at this national historic site, located about 90 minutes south of Calgary, you'll understand just how important the very literal name of the monument is to the people who own this land. And it is also one of the 5 UNESCO World Heritage sites within the Province of Alberta.
And that is why it's one of the best places to visit in Alberta.
.
Don't underestimate the food scene in Alberta Canada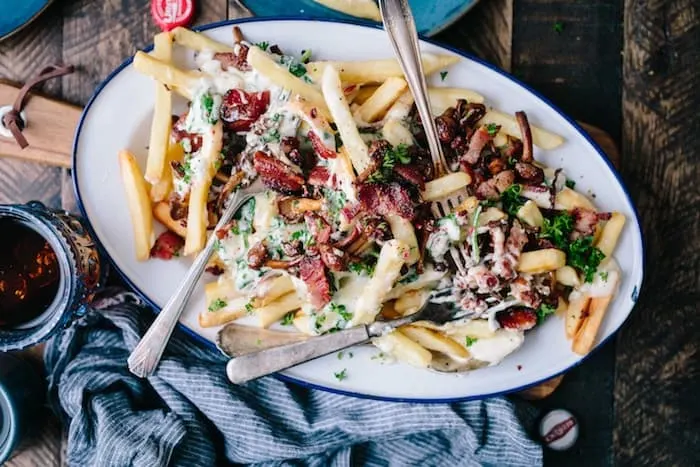 Apart from poutine (and, maybe, donuts from Tim Hortons), there isn't a lot to be said about "Canadian food."
On the other hand, Alberta (Calgary in particular) offers you the opportunity to taste the world, with cuisine from different countries such as:
China
Ethiopia India
The Middle East
Mexico; and
Nepal, all represented within its city limits
Go as soon as possible
Alberta might be underrated for the moment, but it's quickly gaining notoriety among travelers. Plus, it's great in all four seasons, with skiing and other winter sports on offer throughout the Rockies, which means you can go any day of the year and enjoy yourself.
If you've thought about visiting Alberta but haven't bitten the bullet yet, why not change that today?
– And don't forget these Alberta travel essentials before you go


Frequently asked Questions (FAQs) about Alberta Canada
Where is Alberta Canada?
A lot of people wonder where Alberta is located, and it's proximity to the USA. If looking on a map, the province of Alberta is located in western Canada, bordered by the Canadian Rocky Mountains to the west and vast prairies and badlands to the east. To the north lie the Northwest Territories. And on the Southern the Province of Alberta, you find the USA state of Montana.
What are the main Alberta Tourist Attractions?
We have touched on the best things to do in Alberta Canada and various Alberta tourist attractions above in more detail, but you can find a quick list below:
Banff National Park
Lake Louise
Icefield Parkway and the Columbia Icefield

Moraine Lake.

Waterton Lakes National Park (Waterton-Glacier International Peace Park)

Jasper National Park.

Drumheller and the Royal Tyrrell Museum of Paleontology
Kananaskis Country (there are some fabulous hikes!)
Medicine Lake
Calgary (for the Calgary Stampede), Canmore & Edmonton
Are there any good resources for visiting Alberta Canada?
Alberta Tourism run by Travel Alberta is the Provinces tourism board and can help with planning your trip.
So there you have it – hopefully, this Alberta Canada travel guide and travel tips have given you enough information to plan your trip – and given you a great list of places to visit in Alberta to make sure you get the most from your visit. Don't forget to let me know your own highlights once you're back!
Oh, and if you enjoyed this article, please, tweet pin or share on Facebook – I'd really appreciate it! Click the P in the share bar for full-size images!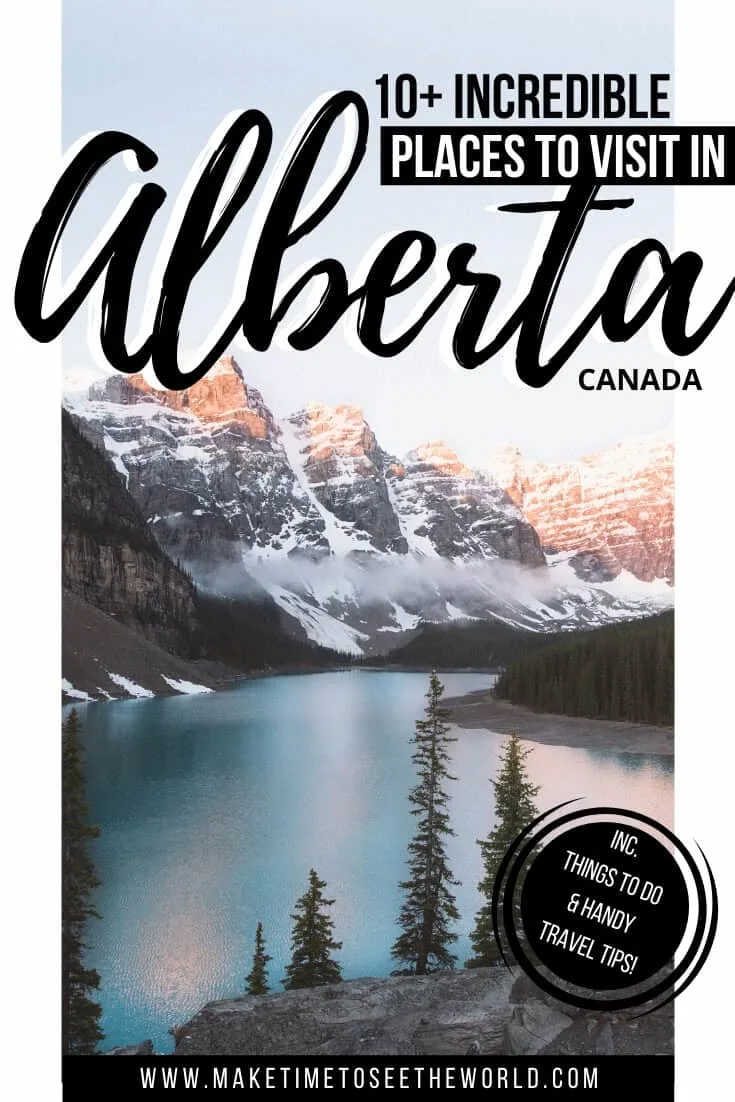 READY TO EXPLORE MORE OF THE USA & CANADA? YOU MIGHT BE INTERESTED IN THESE ARTICLES
Hi There! Thanks for reading our Top 10 Things to Do & Places to Visit in Alberta! I just wanted to let you know that this travel guide contains affiliate links, which means if you purchase something after clicking a link, I may get a small commission – which is at absolutely no cost to you. If you enjoyed this article and are going to be searching for some of the things I mention anyway, I would love it if you could click through from the links above & thank you in advance! Read my full Disclosure here.