Cruise Travel has been traditionally considered a vacation targeted an an 'older market' – but the past few years have seen the start of a transformation in the industry. Ship re-designs and itinerary overhauls alongside the classic multi-destination holiday idea are being embraced by the younger generations.
Enticed by the same on-board conveniences enjoyed by their predecessors, Millennials in particular bring a new set of expectations and challenges (amazing wi-fi at sea being just one of them!) for cruise companies who are working hard to meet their needs.
And in doing so, cruise lines are seeing record numbers of younger passengers: be it singles, groups, couples and families – and are changing the face of cruising in the process.
Are you a cruise convert? If you haven't taken a cruise yet, keep reading to find out why cruise travel is the hot 'new' travel trend you had never considered before, perfect for every age group – and why you should think about giving it a go on your next vacation!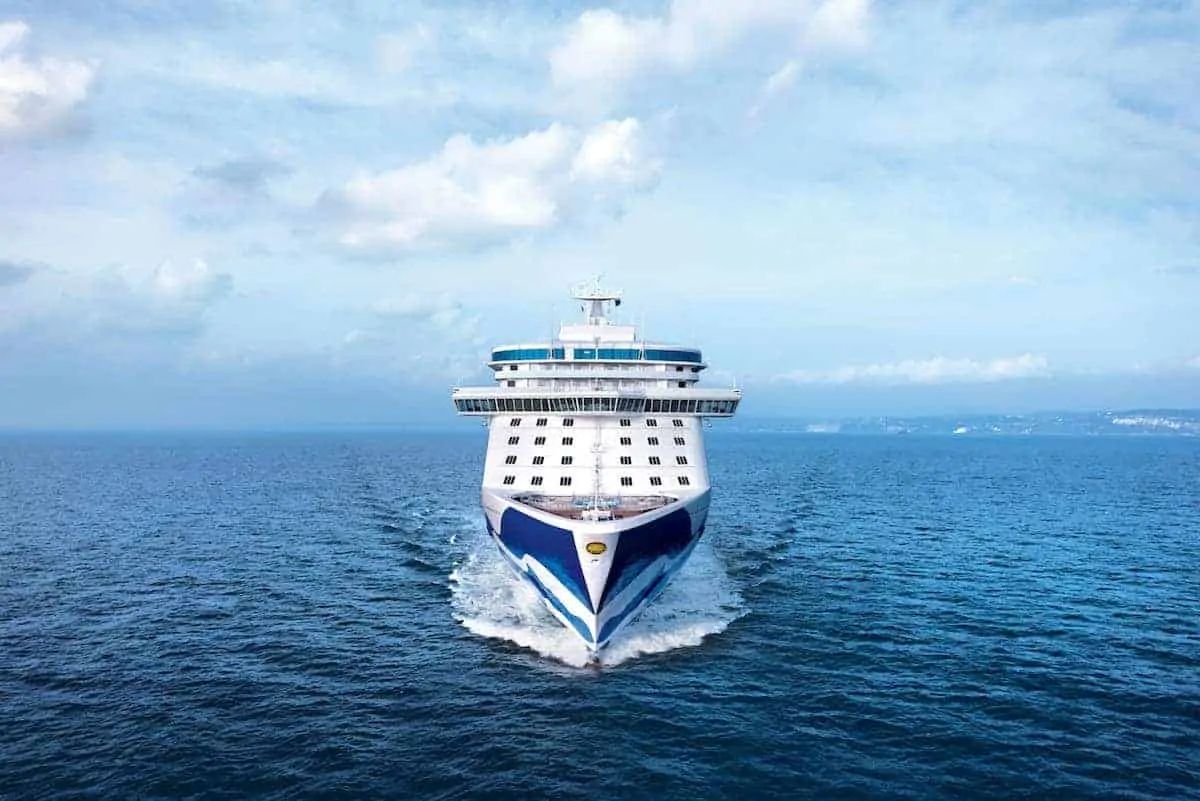 Why Cruise Travel Is A Fantastic Way To See The World
.
With Limited Vacation Time, Cruise Travel is a way to Make The Most of It
We live in a busy society, there is no doubt about it. But that doesn't mean that as a society we still don't value our vacation time. Cruise Travel allows people to have a bit of everything all in one vacation. From incredible dining experiences, to destination packed itineraries, on-board spa and relaxation facilities, shore excursions, swimming pools and theaters; an on-board gym and sports deck, multiple bars and even a designated kids club – cruise liners serve up something for everyone for people to create the vacation of their dreams.
If you want to stay busy, there are destination rich itineraries such as the Regal Princess Baltic Cruise through Scandinavia and Russia which are perfect for giving you a taste of multiple countries; Or if you're looking for a vacation with more relaxation than exploring, a cruise with just a few ports but lots of sea days is the perfect solution.
For those with children, some cruise liners have on an on-board kids club to allow parents time for themselves; and for those that want to be wow-ed with food and drink, cruise ships have multiple outstanding restaurants and bars on board to give you a taste of the high life – or 24 dining options to make sure you are never hungry!
What ever type of holiday you want to take, a cruise vacations can be moulded to fit your exact needs and help you make the most of whatever vacation time you may have.
.
Unpack Once But Visit Several Destinations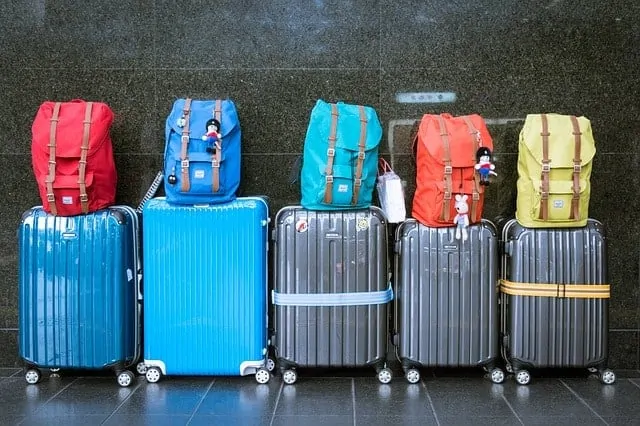 It's a benefit that committed cruisers cite every time they recommend going on a cruise: that you only have to unpack once yet you get to visit several destinations. It sounds good, right?! But once you have experienced the convenience for yourself, you'll understand how amazing that one little fact actually is.
Any former backpacker will most definiately remember traipsing around, backpack packed and unpacked expertly (or frantically) in each destination, and a constant awareness of where the bag was and if it was locked. A fun way to travel, for sure, but not so relaxing.
At the other end of the scale, family travelers have enough to worry about getting them and the kids to just ONE destination, with a multi-stop tour something only dared of by the craziest/bravest families.
And as for groups of friends – coordinating a group getaway is tough at the best of times, trying to pick a location that has something for everyone, with enough dining choices to suit everyone, and for everyone to have their own space to make sure everyone remains friends after the trip? It's no easy feat.
Enter Cruise Travel. A fantastic compromise for every type of traveler with a slice of luxury thrown in for good measure. What is there not to love about a beautifully appointed balcony stateroom on an stunning ship which allows you to unpack once and wake up each day in a different country?
.
Excellent Itineraries & Lots of Time in Port
Cruise travel has long had the reputation of being giant ocean exploring liners, visiting long established cruise ports for a couple of hours in major cities and catering to an older crowd who enjoy a little bit of luxury, a short hop off the ship here and there. But no more.
Today's cruises blow that stereotype completely out of the water, with younger passengers expecting more port calls in different countries and then as much time as possible to explore on land. We're also seeing more and more small ship cruises which can take passengers to smaller ports and places considered to be less 'cruise compatible' such as Alaska, the Norwegian Fjords and the Antarctic.
Cruise companies have even gone as far as creating cruises aimed solely at the younger market such as adventure cruises in the Galapagos; music festival cruises in Caribbean, Uncruise Adventures specializing in wilderness, wildlife and culture and comedy cruises in Australia. The (predominantly marketed to the over 55s) River Cruise industry has also seen operators step of their game with one company in particular pushing the boat out (pardon the pun) by launching high tech, instagram worthy ships with an emphasis on lots of time in funky and hip European ports.
And once you are in port, the tours and activities available has moved on from a simple hop on hop off style itinerary to include cycling, quad biking, kayaking and other hands-on type activities, perfect for the younger generations.
Fantastic & Varied Dining On-Board
Regardless of the size of the ship, there are always multiple dining options on board. Food preparation, presentation, quality and variety are consistently at the forefront when it comes to the food that is served – and there is absolutely no chance you can ever go hungry!
Oftentimes, there is a buffet, several restaurants, cafes (and even an ice-cream store!) included in your cruise fare, with a couple extra options available at a supplement if you are looking for something a little bit different or to celebrate a special occasion. Steak? Sushi? Gelato? – if you want it, it's probably available on your cruise ship! (Take a peek at our Regal Princess Dining Guide to get an idea of what is included on a large luxury cruise liner)
Additionally, dining is no longer a strict formal affair – although most cruise lines retain at least 1 formal night on a cruise which applies in the formal dining rooms but not always the buffet (and who doesn't want to get dressed up once in a while?!) – but these are not mandatory.
Cruisers can choose when, where and at what time they dine; whether they want to join another table or stick to their own group, and what they want to wear (within reason). They can have 1, 2 or 3 courses, can simply eat or 4 rounds of desert.
The choices are there for people to indulge in as much – or as little – as they want, all safe in the knowledge that great grub is always available – even when you exit the on-board night club in the early hours of the morning!
.
A Range of Facilities On-Board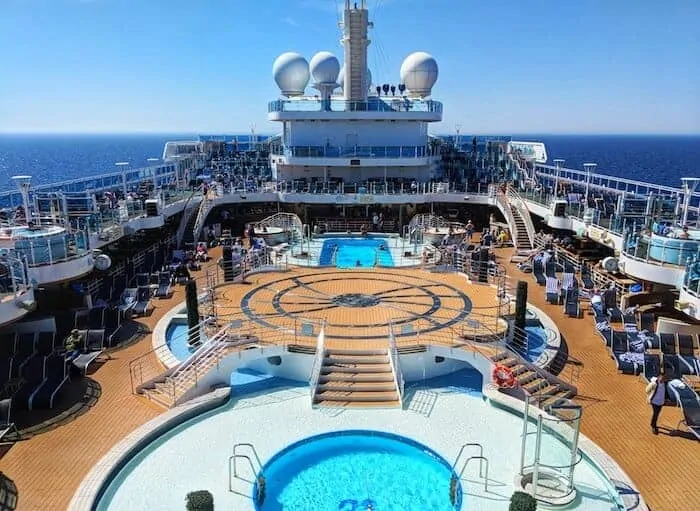 In addition to fantastic itineraries and great dining options, the cruise ships themselves are a sight to behold and packed with a whole heap of facilities to keep you happy and entertained on board.
From swimming pools to full on water-parks (thank you Carnival Cruise Line & Disney Cruise Line!), outdoor cinemas to full-production theaters, running tracks to gyms, driving and shooting ranges, tennis and basketball courts to zip lines right down to mini shopping centers, a casino and a night club, this is on-board entertainment for kids and adults to encapsulate your every waking moment on the ship. If you don't want to go ashore you won't need to, but you'll be safe in the knowledge there will be a whole heap to do when you get back to your new floating home.
.
Improved Wi-Fi On Board & the Ability to Take a Digital Detox
Cruise ship Wi-Fi has been notoriously bad for decades. I mean, we can't really expect the world wide web to be top notch when you are miles out to sea, but in an attempt to appeal to a younger demographic, cruise liners are really putting the effort in when it comes to keeping its passengers connected.
Princess Cruises in particular have recently started to trial new and improved 'Medallion Net' technology and currently offer the best wifi at sea. It's pretty slick, and perfect for social media browsing, however can still slow up when 3500+ passengers are trying to use it! (as you can probably imagine!)
And at the opposite end of the spectrum, taking a complete digital detox is entirely possible – and because ship Wi-Fi has had such a bad reputation for so long, you won't need to feel guilty about ignoring your inbox for a while. You are on holiday after all!
.
Great Value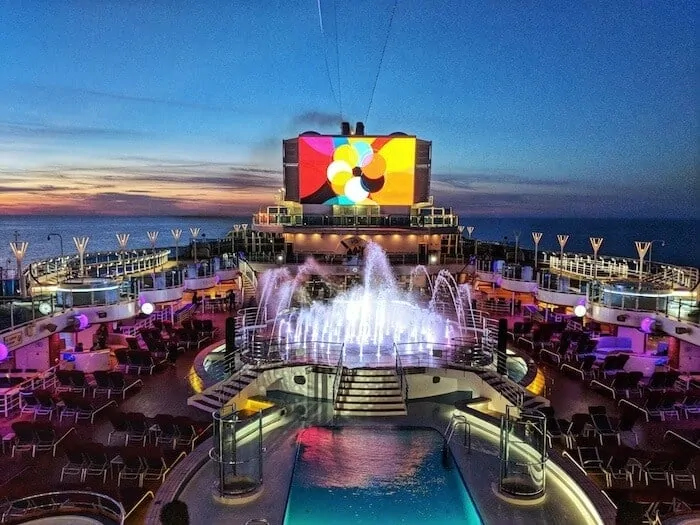 Cruise Travel can offer exceptional value for money when all said and done. Particularly if you do not have to fly to the port where you decide to depart from.
Cruise fares typically include your accommodation and food (in numerous on-board establishments), along with multiple activities and shows plus unlimited access to swimming pools, hot tubs, nightly theater productions, live singers, movies and more.
If you were to compare all this to the price of a self-catering or all-inclusive land-based resort holiday, there is minimal difference between the prices, but Cruise Travel tends to come out on top when it comes to the variety of destinations and activities available.
And a recent study by CLIA (Cruise Lines International Association) has found that it was the possibility to see and do new things which has been the biggest draw to Millennials (along with price/value equation) and for Generation X-ers and boomers, it's ports and destinations long with childcare availability which most influence the decision to cruise.
RELATED: Read our complete guide to Cruising on a Budget – packed with tips to Save Money!
.
Perfect for Solo Travelers & Groups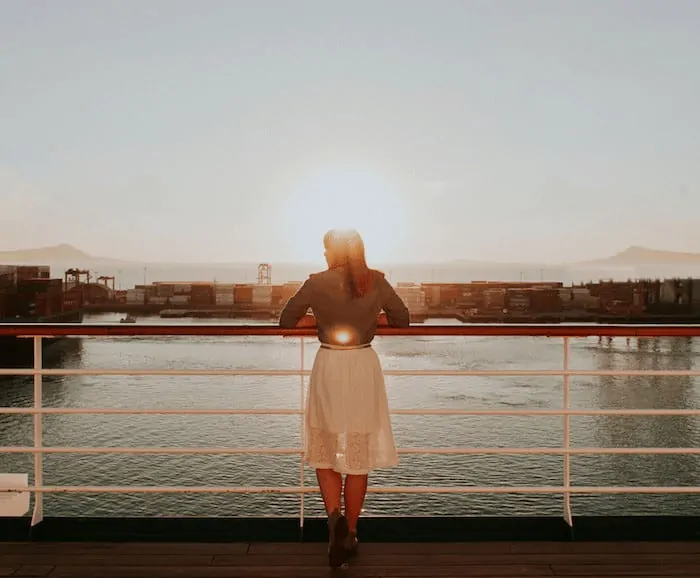 Cruise Travel is an absolutely fantastic idea for singles and groups alike. The ship is a melting pot of different people and cultures – on a recent cruise there were over 40 nationalities on board (which makes for a lengthy safety briefing!) – and there are meet-ups organised to help people mingle if you are a little shy. Some of the best meet ups are on the mornings of port days in case you don't fancy exploring alone – but are never formal or forced.
Groups are also extremely at home on ships, with cabins holding groups of 4 in bunks (or the traditional twin/double) and allowing everyone to create their own holiday and joining in with the rest of the group as and when they please.
The majority of cruise ships are also LGBTQ friendly, allowing everyone to feel accepted and welcome. And that is a major plus for the whole of the cruise travel industry and – to be honest – just society in general.
.
And that's a wrap folks. Are you a cruise convert? Where would you like to go on your first cruise? And if you are still not convinced – what is holding you back from Cruise Travel?
Let me know in the comments below.
Oh, and if you liked this article – or really want to convince your friends to book a cruise, please tweet, flip, pin or share on Facebook. I'd really appreciate it!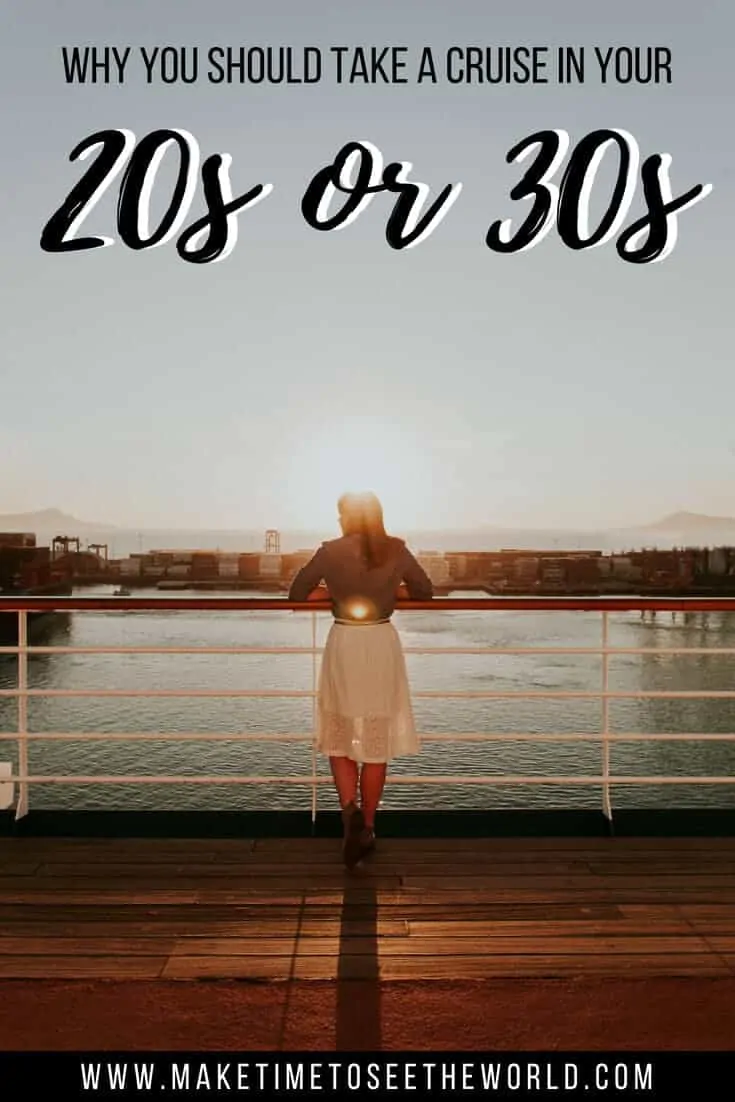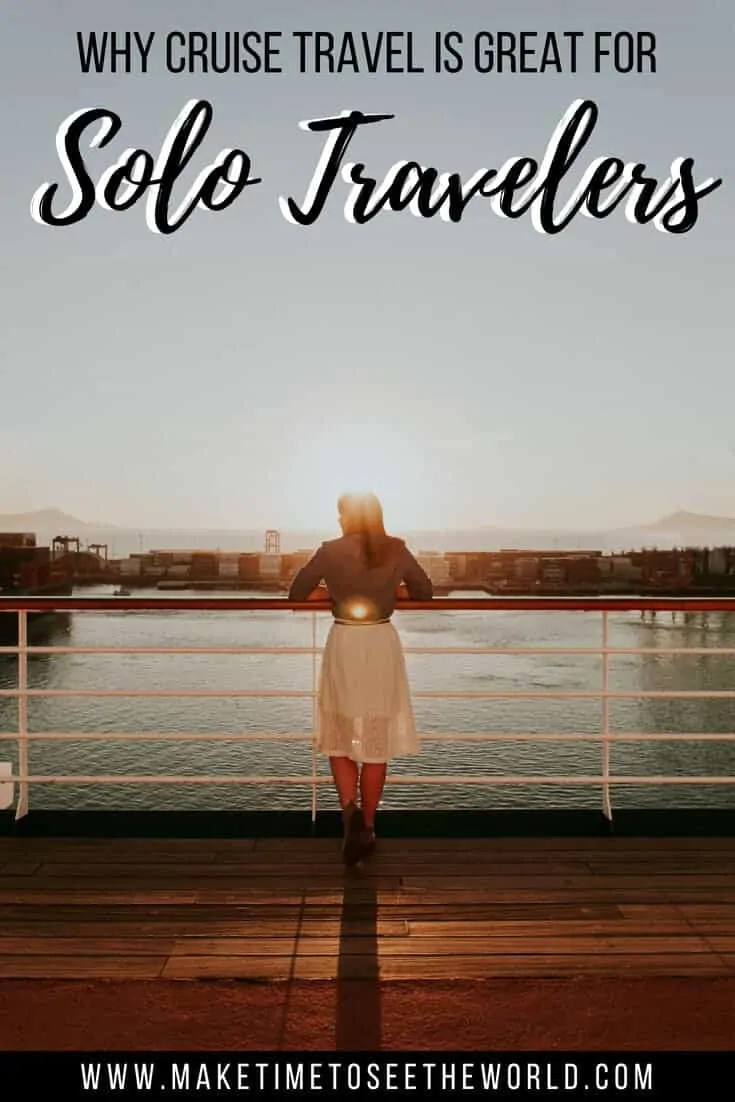 Disclaimer: This post is part of a series of posts I have produced on Cruise Travel after being hosted by Princess Cruises on board the Regal Princess Baltic Cruise, however all opinions, as always, remain my own. Read my Full Disclosure Policy Here.
READY MORE TRAVEL INSPIRATION? YOU MIGHT BE INTERESTED IN THESE ARTICLES:
Hi There! Thanks for reading my ultimate guide to Cruise Travel: The Hot Travel Trent You Probably Never Considered! I just wanted to let you know that this travel guide contains affiliate links, which means if you purchase something after clicking a link, I may get a small commission – which is at absolutely no cost to you. If you enjoyed this article and are going to be searching for some of the things I mention anyway, I would love it if you could click through from the links above & thank you in advance! Read my full Disclosure here. And thank you for reading the MakeTimeToSeeTheWorld Travel Blog.