Perth is the most isolated major city in the world, so it is no surprise that many travelers Down Under tend to miss the west coast off their Australian itinerary. But truth be told, it is one of the most beautiful and biodiverse corners of the world – and ideal for solo travelers, couples AND family adventures.
A classic south-west itinerary will see you start in Perth and the historic coastal city of Fremantle. Hire a car or a camper, then keep heading south as far as Augusta and across the tall timber forests as far as the port city of Albany, one of Australia's earliest settlements.
This brief but incredible road trip will take you through some of Australia's most incredible nature experiences, beaches and coastline, fresh produce, historic landmarks, and unbelievable playground adventures! Are you ready?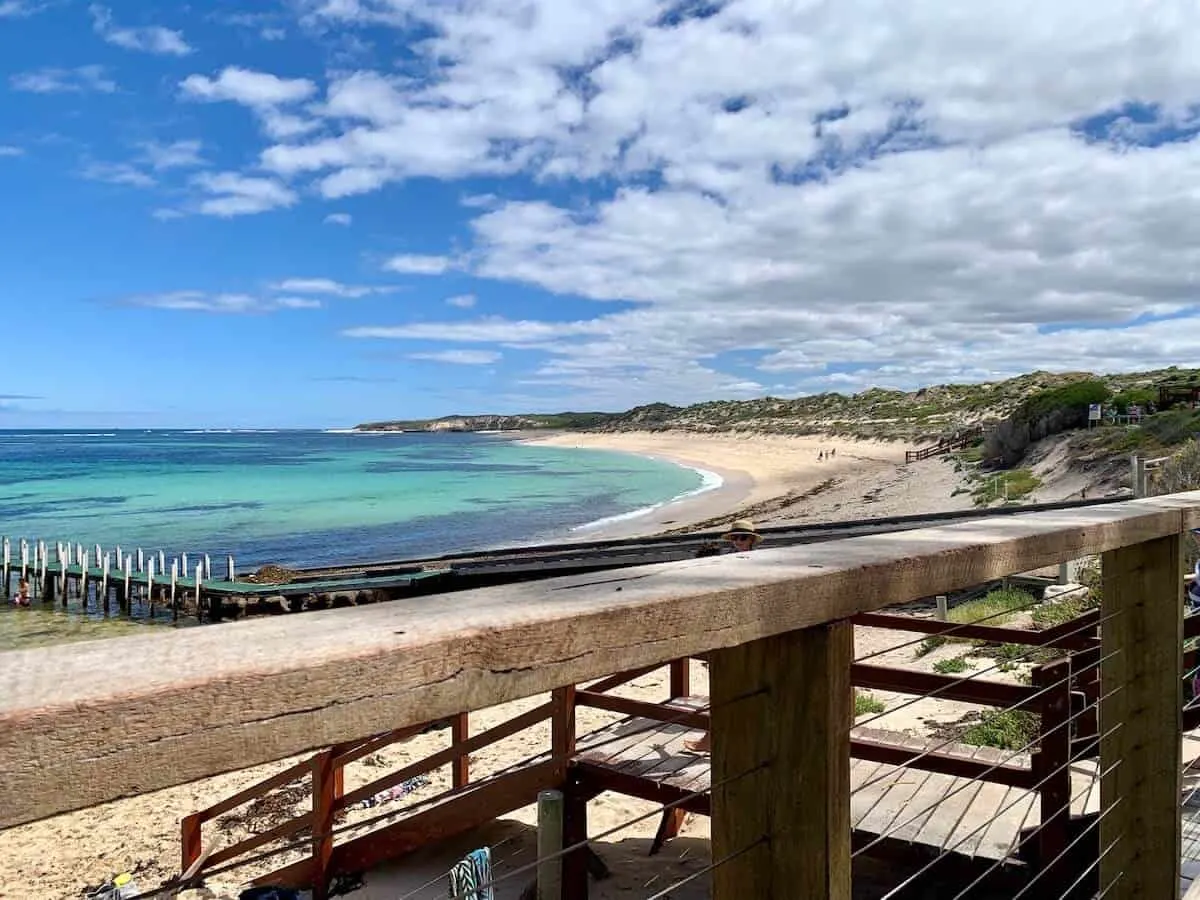 Disclaimer: Almost all posts on this site contain affiliate links. This means that if you click on any of the links in this post about 9 Unmissable Highlights of South Western Australia with Kids (and make a purchase) I may receive a small commission at absolutely no cost to you. Each post is carefully crafted to (hopefully!) answer all your questions and recommendations are made where we believe they will improve your trip and help with your planning. As such we thank you in advance should you decide to click, buy or book. Read my full Disclosure here.
Contributed by Keri of OurGlobetrotters.com
– a WA native who despite living abroad, returns to her home state every year with her 3 children.
How long do I need to explore the South West of WA?
In an ideal world, we'd suggest you need a full two weeks of school holidays to scratch the surface of the south west corner of WA, but at a stretch, you could fit in most of the highlights in 9 days – there's an example of exactly how to plan out a south west highlights itinerary here.
When is the best time to visit South Western Australia?
Although the sunny days of summer make for ideal outdoor adventures, it is not out of the question to visit southern WA year-round. It is always a few degrees cooler down south than in Perth which can be a welcome reprieve from the heat in summer. Meanwhile, winters are cool enough you will want heating in your accommodation – ideal for gathering in front of the fire and enjoying the local produce – but not freezing cold like much of south-eastern Australia.
Autumn has the advantage of far less crowds than the summer and the bustling activity of the harvesting season. Spring brings the magical display of wildflower season and cool crisp days for outdoor adventures and early beach trips without the summer crowds.
Top 9 places to visit on a Perth and South Western Australia Road Trip
Kings Park Perth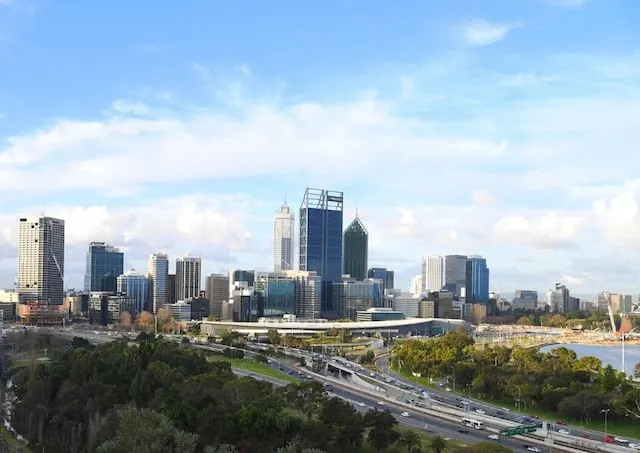 Arguably one of the best inner-city parks in the world, Kings Park takes a commanding view over the city of Perth and is the perfect first stop for families. Admire the skyline views, enjoy the Rio Tinto Naturscape Park, Synergy Parkland (aka the Dinosaur Park!), The DNA Tower, Botanical Gardens and pay your respects at the War Memorial. The popular play parks can be super busy weekends and holidays, but Kings Park has plenty of space to absorb everyone and find your own little spot.
If you are on the playground hunt, Perth is exceptionally well-served! Close to the city you can also try Chevron Park near the new football stadium in Burswood, Heathcote Pirate Playground in Applecross, Yokine Reserve Playground and many, many more!
Rottnest Island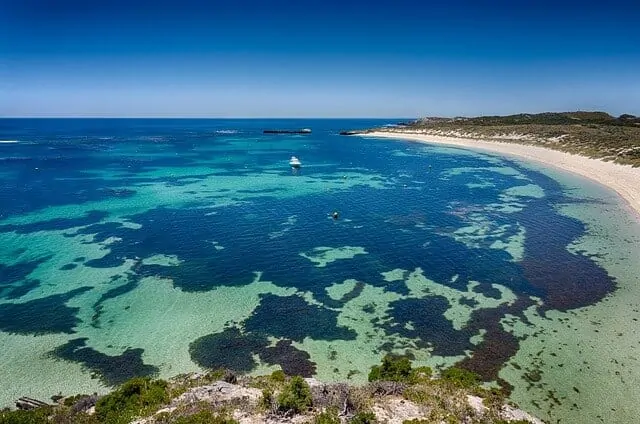 Situated just a 40-minute ferry ride off the WA coast from Fremantle is the small and unique Rottnest Island. A wonderful low-key escape from the city, you can visit just for the day and hire some bikes to get around (there are no cars!) or turn it into a holiday within a holiday!
Known for its adorable quokka population and stunning aqua waters, this is a family favourite escape offering activities from mini golf to trampolining, snorkeling and paddle boarding.
Donnybrook Apple Fun Park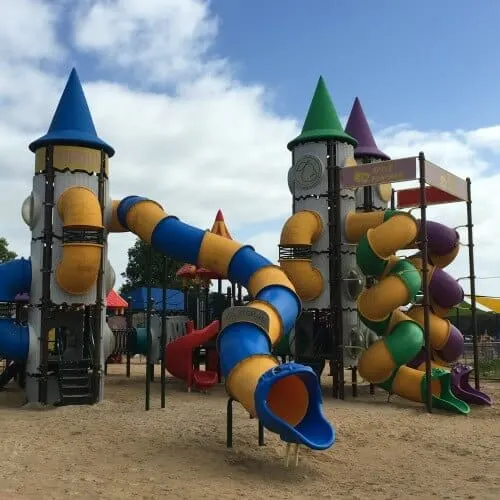 What now you are probably thinking?! We kid you not, this slight detour off the main highway south will reward you with the biggest FREE outdoor playground in Australia! A huge range of playground equipment suitable from babies to tweens; climbing frames and swings to flying foxes, climbing walls, and multiple slides – the kids will be begging to come back to WA just for this park!!
There are a couple of classic Aussie bakeries in Donnybrook too to pick up a bite to eat along your
journey. And you guessed it, plenty of places you can stop and grab some apples!
Psst. another unmissable playground as you plan out your driving legs is Manjimup Timber and Heritage Park with its gigantic slide and nature park.
Busselton Jetty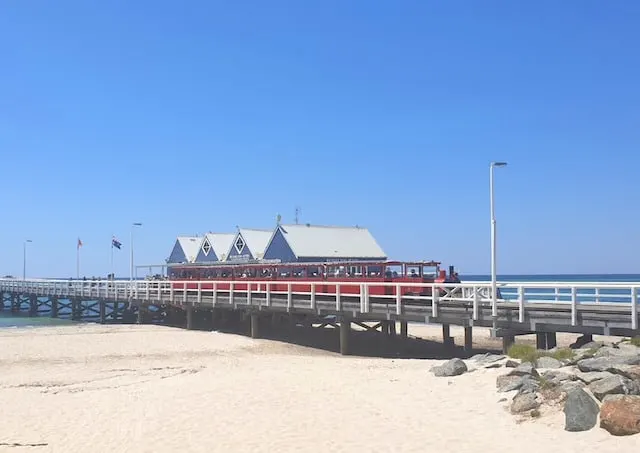 Famously the longest wooden jetty in the southern hemisphere, walk the length or take the "Stocker Preston Express" train 1.8km out into Geographe Bay. There is a museum and interpretative centre to visit, and at the end of the jetty, the Underwater Observatory 8 metres below the surface to admire the marine life (weather dependent).
If little legs have still got some energy, head to the stunning adventure playgrounds along the Busselton foreshore and enjoy some fish n chips along the calm waters of Geographe Bay. You can easily see now how it would be possible to plot an entire south-west adventure just on playgrounds!
Breweries of Margaret River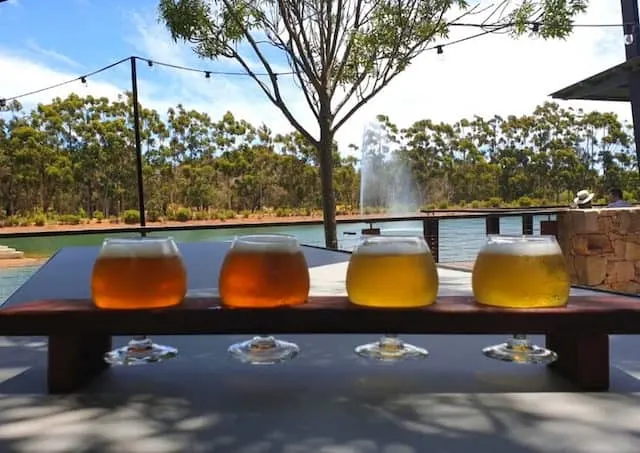 OK, so Margaret River is probably best known for its wineries – close to 200 of them with most offering cellar door tastings. We won't deny they are very worthy or (many!) stops; however, for family-friendliness, you simply cannot beat the amazing selection of craft breweries in Margaret River.
There is an amazing line up on offer and they all have their own features from playgrounds to slippery slides and family games. Each is superb for a quick bite to break up a winery trip, or spend the whole afternoon sitting back and sharing a drink with friends and family. Kids are welcome at all and some allow dogs too.
Close to town, Margaret River Brewhouse makes for the perfect Sunday session. For a special family celebration try Eagle Bay Brewing Co (close to Dunsborough) or for a great all-rounder in a modern setting try Caves Road Collective, home to Black Brewing Co – but honestly, you can't go wrong with any of them!
Caves of Margaret River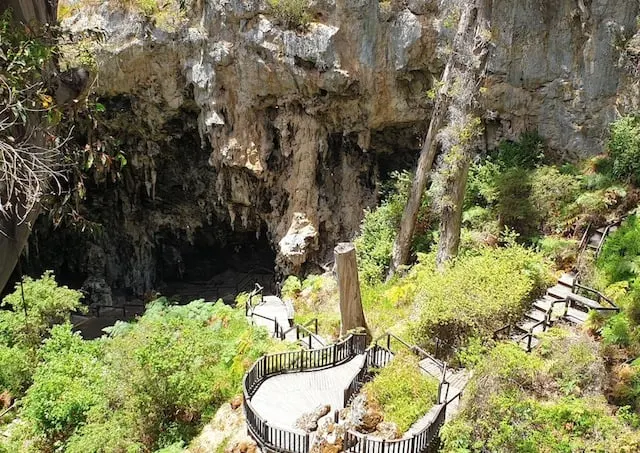 The Leeuwin-Naturaliste Ridge which runs from Cape Leeuwin, the most south-westerly point of Australia to Cape Naturaliste is believed to be home to over 100 limestone caves. 50 million years in the making, and containing fossils of Australian mega-fauna, each cave offers a slightly different insight into Australia's pre-historic past.
Only six of the caves are readily accessible to the public with varying degrees of accessibility and wow factor. You can choose from the beautiful Jewel Cave to the mesmerizing Lake Cave, or reveal in the Dreamtime legends and beauty of Ngilgi Cave. There's a detailed guide here to accessibility of each of the Margaret River Caves which may help you decide which will suit your family's ages and abilities best.
Hamelin Bay Stingers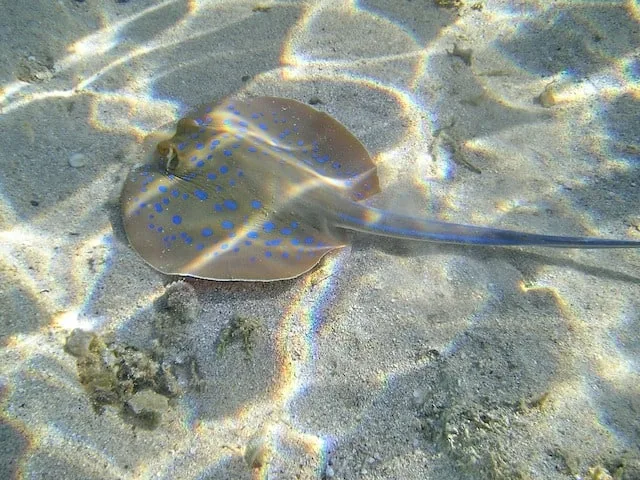 Only a tiny seaside town in the Margaret River Region but the reputation of these marine creatures certainly proceeds them! The quiet fishing bay is home to a large population of stingrays, which when approached with care will happily swim around your feet in the shallow waters.
Remember they are wild creatures so should not be fed or touched. They are spotted most days, particularly around the time fisherman return with their haul in the warm sun of summer. They can occasionally be spotted in the winter months too.
Valley of the Giants Tree Top Walk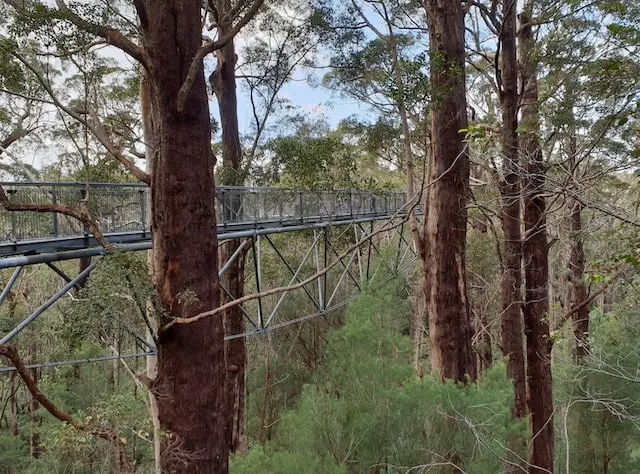 As soon as you head east from Margaret River, you will hit tall timber country. The Valley of the Giants Tree Top Walk, situated just outside of Walpole on the south coast takes you on a suspended canopy walk, 40 m in the air as you explore the giant 400-year-old tingle tree forest.
If the entry price here feels a little steep, then there are plenty of free walking trails scattered around the Southern Forest region. You could also try climbing one of the famous Pemberton Fire Lookout Trees.
William Bay National Park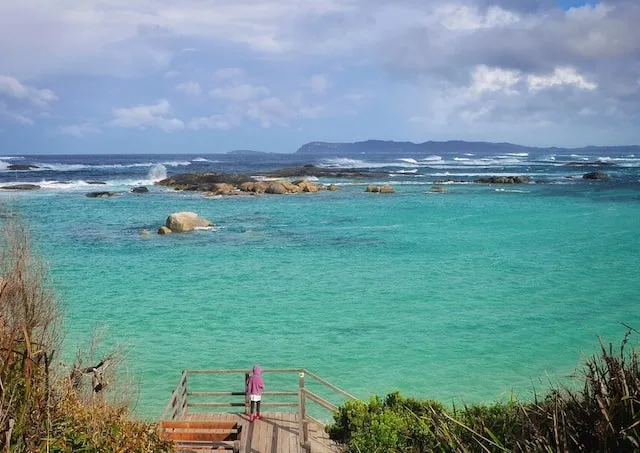 There are so many spectacular beaches all along the southern coast its hard to pick a favourite! For exploration and the magnificent white sands, perfect for sandcastle building, I think our kid's top pick would be William Bay, just outside of Denmark.
Greens Pool is the main beach here. A sheltered cove protected from the powerful waves of the Southern Ocean by large boulders making it the safest one for families. Older ones will enjoy a scramble to the impressive Elephant Rocks. Alternatively, head slightly further around the coast to experience the all mighty power of Mad Fish Bay where the tide spectacularly crashes into itself.
Warning – the ocean waves can be ferocious in places, particularly along the south coast. Most beaches do not have regular lifeguard patrols so please take care with your little ones and be mindful of rapidly changing tides.
If you are seeking a more protected swim, Middleton Beach in Albany is a great little spot suitable for your youngsters – but does get busy in summer.
More to enjoy in Western Australia
These are just the highlights of the south west we think families with toddlers to primary school aged kids will enjoy. There is so much more to explore – even just in this small corner of the state – before we get onto the Goldfields and head north to the Coral Coast, Pilbara, and the Kimberley.
Remember, if WA were a country of its own it would still be the 10 th biggest in the world!! Plan your time carefully so you are not too rushed and make time to enjoy one of the most stunning and family-friendly corners of the world. You will be richly rewarded for making the journey!
We hope you have enjoyed this ultimate guide to 9 Unmissable Highlights of South Western Australia with kids and found these top WA Travel Tips invaluable in planning your trip to South Western Australia.
And if you enjoyed this Western Australia travel guide, or know someone planning their WA vacation that could use our travel advice and top tips for visiting South Western Australia, please be sure to share this article with them on social media: Facebook, Twitter, Flipboard or grab a pin below for Pinterest.
Sharing is caring and we thank you in advance!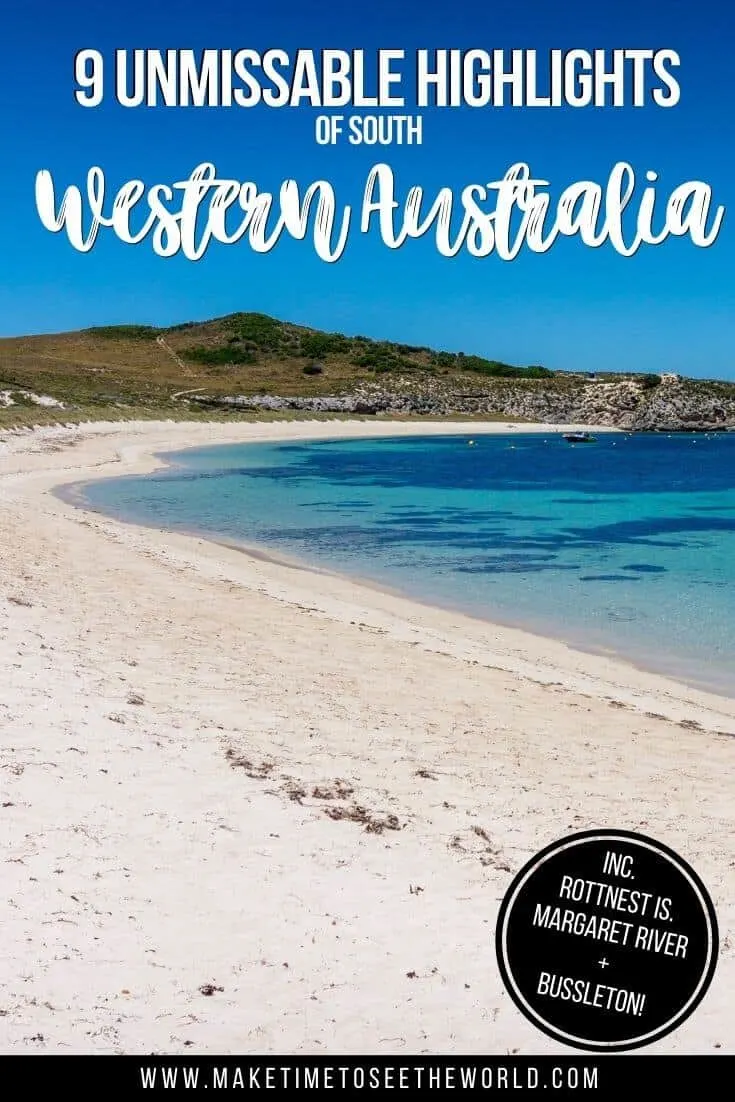 READY FOR MORE OCEANIA TRAVEL INSPIRATION? YOU MIGHT BE INTERESTED IN THESE TRAVEL TIPS, TRAVEL HACKS, TRAVEL ARTICLES, TRAVEL DESTINATIONS GUIDES, TRAVELER RESOURCES AND RELATED POSTS ABOUT OTHER BEAUTIFUL CITIES IN AUSTRALASIA TO HELP YOU EXPLORE AND TRAVEL THE WORLD:

Hi There! Thanks for reading our guide to 9 Unmissable Highlights of South Western Australia. I just wanted to let you know that this post contains affiliate links, which means if you purchase something after clicking a link, I may get a small commission – which is at absolutely no cost to you. If you enjoyed this article and are going to be searching for some of the things I mention anyway, I would love it if you could click through from the links above & thank you in advance! Read my full Disclosure here.
And a huge Thank You for reading the MakeTimeToSeeTheWorld travel blog.