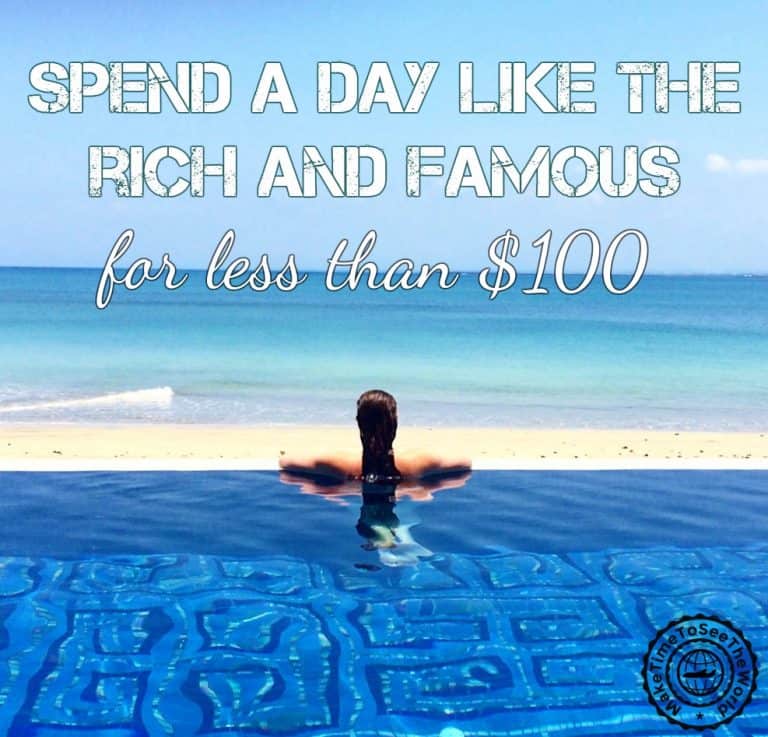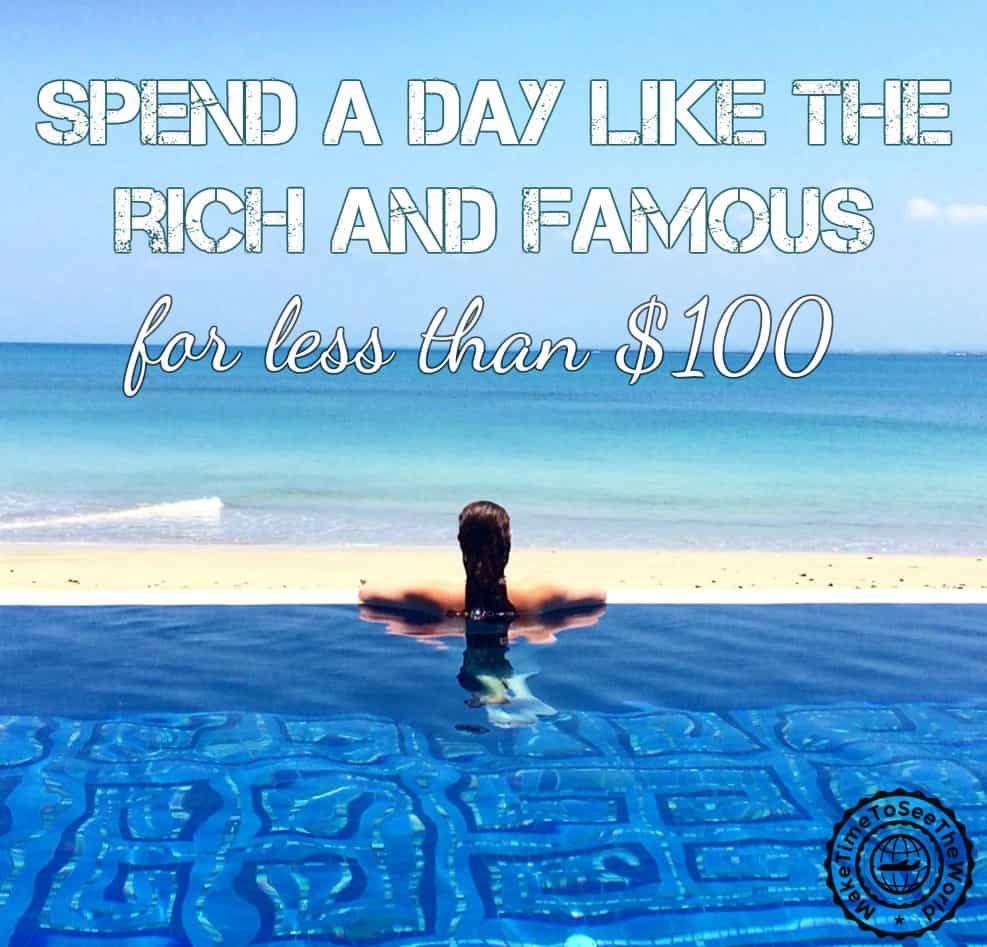 Are you a budget traveler who looks longingly at posts about 'the world's best luxury hotels' and 'amazing infinity pools' before sighing and thinking 'maybe one day'. Well maybe today is the day! If you can get to the Four Seasons in Jimbaran Bay, and pick up a Sundara Bali Day Pass!
Sundara Bali Day Pass: Luxury Travel on a Backpacker Budget
.
The Four Seasons – a world renowned luxury 5* hotel chain, where rooms typically sell for anything between $800-$2500 per night!! Each of its hotels offer first class accommodation, dining and entertainment facilities and host various celebrities as their guests in exotic locations all over the world. Now, I don't know about you but as a traveler on a budget I'm more likely to spend $800 or less on a whole holiday, than pay that price for a room for a night. But I have always wondered what it would be like to live in that world – where money is no object and 5* hotels are the norm. And then I heard about Sundara at the Four Seasons in Jimbaran Bay, Bali.
Set into the side of the cliff at the far end of Jimbaran Beach, Sundara is just one of the restaurants associated with the Four Seasons Hotel. It has a 57m infinity pool that looks out over the ocean and is almost exclusively known only for its restaurant. What a lot of people don't know is that for approximately $100AUD ($70USD/£50GBP) you can book a daybed and from 10am 'til whenever you want to leave, and you can take advantage of the beautiful surrounds, eat and drink to your hearts content, take a dip in the infinity pool – where they are more than happy to serve that mojito you've been craving – and pretty much be waited on hand and foot. This is the ultimate (and cheapest!) way of sampling the travel lifestyle of the rich and famous!
how it works
There is no online booking system for this awesome day – all inquiries/bookings must be made through their email system. Each daybed can be booked for a maximum of 2 adults and 2 children (though I don't really think it's a place for kids!) and you must arrive by 10am.
On arrival you are led through the beautiful complex and down to your daybed, which is just above the ocean and right on the beach. Your daybed will be made up with towels, bottled water and the food & drink menus. As you settle in, one of the lovely members of staff will come over and offer to clear your sunglasses (let me tell you – my sunglasses have never been so clean!) whilst another brings you your complimentary fruit platter to start the day. Drinks service starts immediately and food is available from 11am.
Included in your $100 fee is the equivalent of $70 food and drink credit, (so the day bed is actually only $30!!) unlimited bottled water, the fruit platter, sunglasses cleaning service, unlimited white fluffy towels – which are changed mid-way through the day whilst you are in the pool! and every hour a member of staff walks round with some form of treat – be it a frozen fruity icy-pole type treat, popcorn or sampler from the restaurant.
As Sundara boasts one of the top restaurants in Jimbaran Bay, the food is pricey – but as you start off with $70 credit, you could eat for most of the day before having to pay out of your own pocket. Try the Salt and Pepper Crunch (soft shell crab, baby prawn, squid, tobiko mayo – YUM) and the Jimbaran Prawns (they are huge and quite fiddly to get the meat out but very tasty) and remember that it is drinks (alcoholic and non) is where the money adds up. We reasoned that for the bargain price for the day – we would spend a little more and have those extra couple of cocktails. I highly recommend the Red Fruits Mojito – its $15 which is more than I'd pay for a cocktail here in Australia – but oh so very very nice.
You can order food and drink from your daybed or choose to eat in the restaurant, but we quite enjoyed being served on our bed, and it is no problem to take a dip in the infinity pool whilst enjoying your cocktails – Bliss!
We stayed until around 7pm, by which point we had definitely outlasted the other guests. You could say we were getting our monies worth! We didn't feel we were annoying the staff or overstaying our welcome, and took advantage of their beautiful showers complete with shampoo/conditioners/shower gel (and more fluffy white towels!) to freshen up. Our only downside for the day came when we realised that there is no sunset over the water at Jimbaran Bay, as the sun sets on the other side of the rocky outcrop. It was still a pretty beautiful sunset though!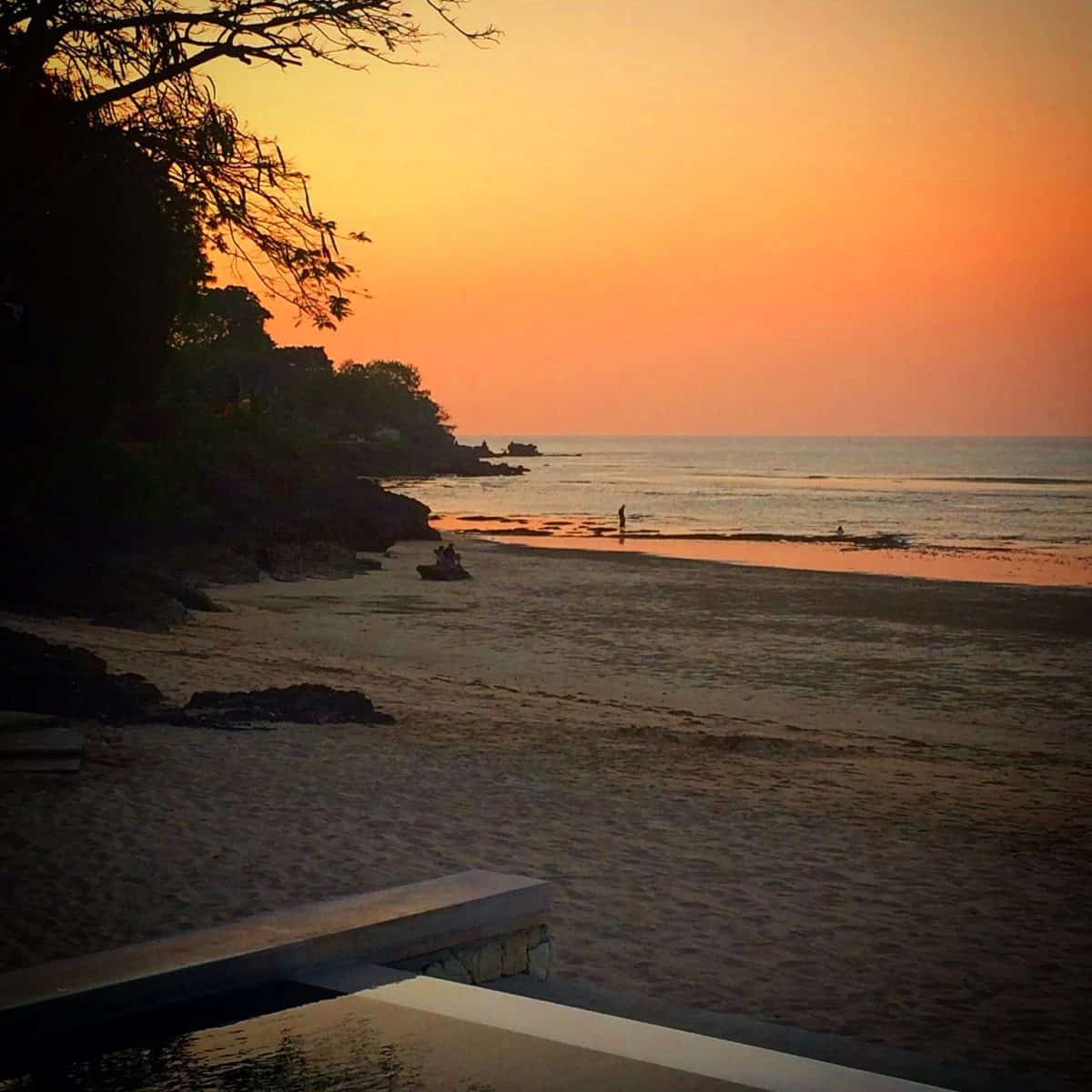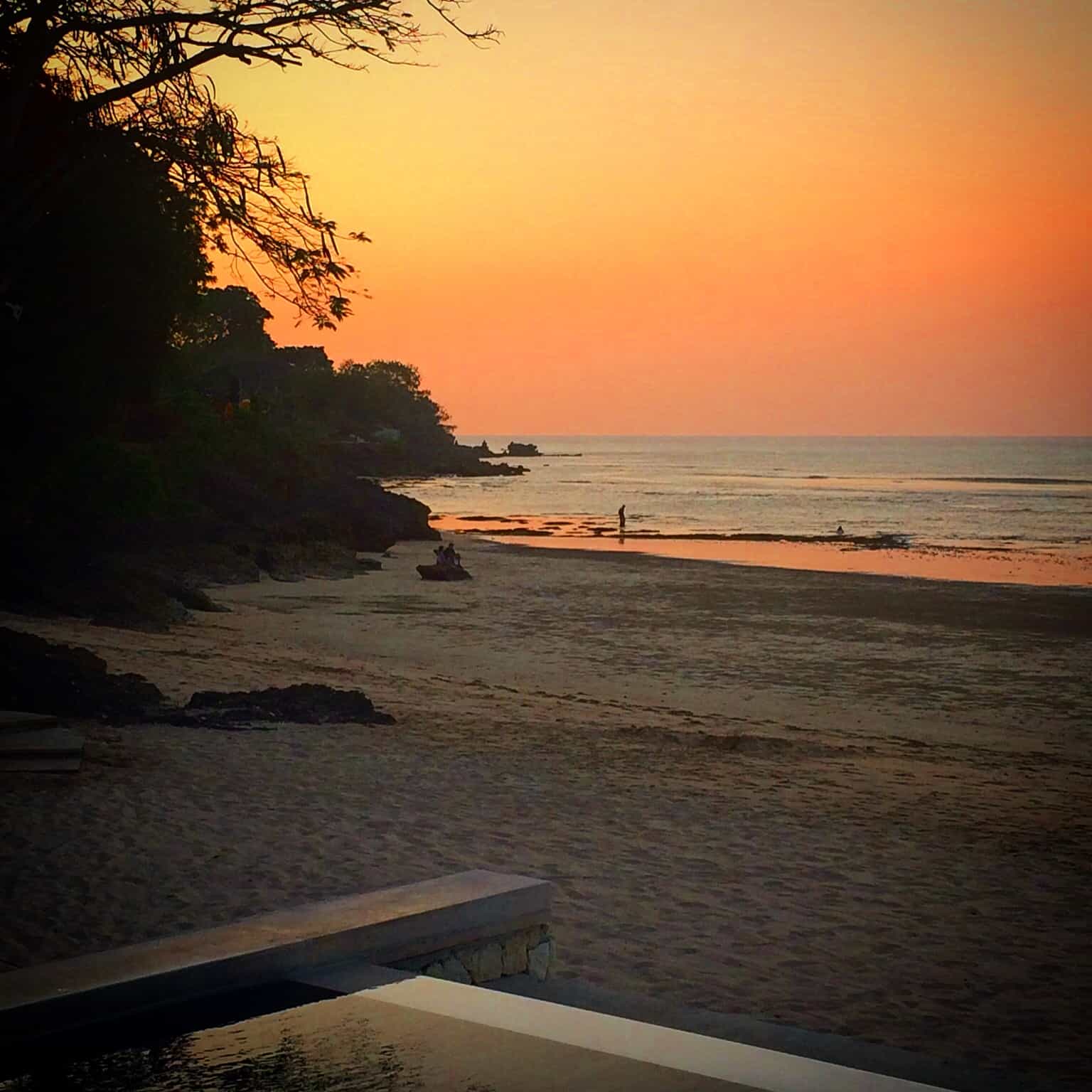 On a side note – for the foodies out there, Sundara also do a Sunday Brunch between 11.30am – 4pm. There is practically unlimited food (check out the menu on their website) and drink brought to your table throughout the day on a range of different packages.
If we ever went back to Bali we would definitely give the Sunday Brunch a try!
An amazing day all round. I'm not usually the 'sitting around the pool' kinda girl, but this was a lifestyle I could get used to! Nothing is too much trouble for the staff, they are friendly, always there (yet discrete) and so accommodating. Make a day of it and live the travel lifestyle of the rich & famous. Go on! You're worth it!
Let me know if Sundara is on your Bali 'must-do' list – and spread the love by pinning and sharing this post – everyone should know about the best way to spend a day like the rich & famous – for less than $100!!
And if you can't get to Bali – why not see if your nearest 5* offers a day pass? You never know where your next 5* experience will come from!
Don't forget to pin & share! I'd really appreciate it :-)
Save
Sundara Bali Day Pass – Luxury Travel On A Backpacker Budget
was last modified:
August 7th, 2020
by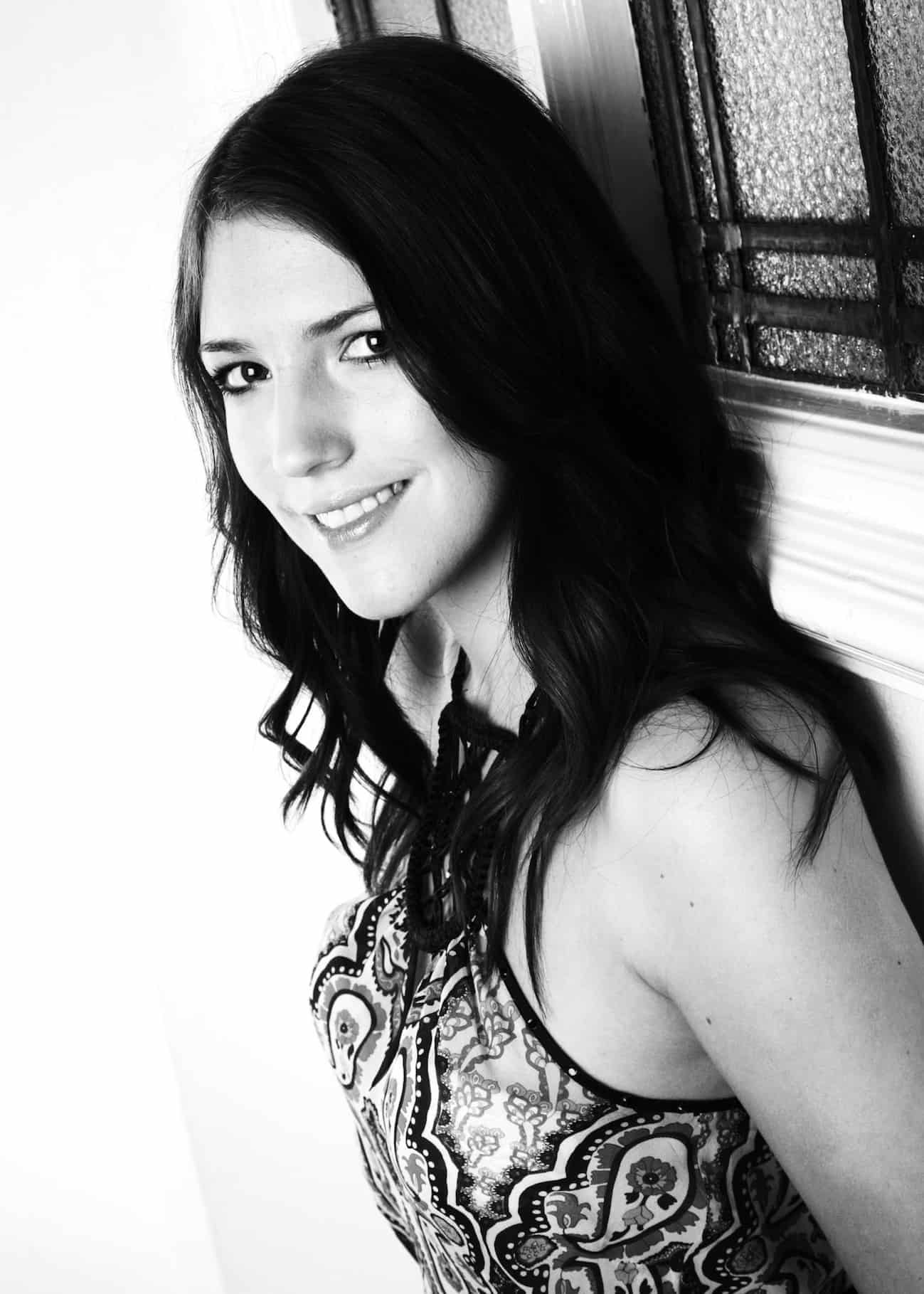 Vicki is the Lawyer turned Content Creator, Editor-in-Chief and all round Boss Lady at MakeTimeToSeeTheWorld.
She has lived and worked in 7 different countries and started the site to show everyone that it is possible to travel whilst holding down a full time job (because not everyone can – or wants to – quit and walk away from it all).
Her style of travel has always been to get the best out of a destination as a time poor traveler making the most of limited vacation days and all without breaking the bank; BUT she does know where to save and where to splurge to have the most incredible travel experiences – such as luxury hotels and over-water bungalows, safaris, spas and more(!) – where the situation calls for it.
To see where Vicki's work has been featured online, visit our Featured Elsewhere page.
– and if you are a travel brand who would like to find out how to work with Vicki, contact her here.