Perfect for first-time visitors, our locals guide to the 10+ Best Things to do in Seattle (inc. where to stay & where to eat!) is just what you need!
Seattle is known for its fabulous food scene, incredible scenery, and unique architecture. This waterfront city in Washington is open and modern while offering quick escapes to explore the surrounding natural scenery and landscapes.
The "Emerald City" is an excellent destination for tourists wanting a little taste of everything that the Pacific Northwest has to offer.
No matter what kind of experience you are looking for, Seattle will have something that is right up your alley! To help plan out your itinerary to this thriving city, everything you need to know before heading that direction is compiled into this Seattle Travel Guide featuring how to get around, where (and what!) to eat, day trip ideas and the best things to do in Seattle! Get started planning your next adventure to Seattle right here!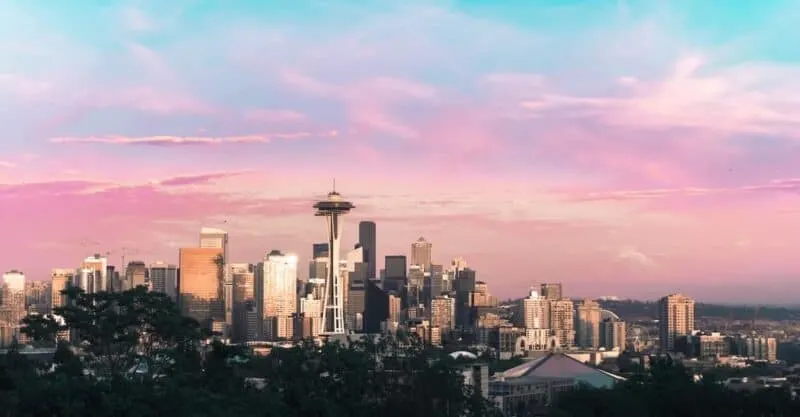 Disclaimer: Almost all posts on this site contain Affiliate links, and this one about 10 BEST Things to do in Seattle for First-Timers (+ Handy Seattle Travel Guide) is no different. This means that if you click on any of the links in this post (and make a purchase) I may receive a small commission at absolutely no cost to you. Each post is carefully crafted to (hopefully!) answer all your questions and recommendations are made where we believe they will improve your trip and help with your planning. As such we thank you in advance should you decide to click & buy. Read my full Disclosure here.
Essential Seattle Travel Tips: What to Know Before you Go
Getting Around Seattle
Seattle is a sprawling city that has many separate neighborhoods that are just waiting to be explored. Downtown Seattle has many walkable areas, especially around Pike Place and the pier.
However, because of the spread-out nature of the entire city, relying on walking as your main form of transportation is not going to be the best method. The streets are steep and spread out, making walking more of a workout than an enjoyable exploratory stroll.
Unless you are planning to take day trips outside of the city limits, renting a car is really unnecessary for getting around. The best way to get around is with taxis and rideshares such as Uber or Lyft. This will help you to avoid the highly expensive parking areas and not have to worry about the congested streets and directions.
Seattle also does not have a great public transportation system in place, but what it does have offers an excellent alternative for maneuvering around the city.
Ferries are available at the pier to take to many of the outlying islands right off the coast, and there is a monorail system that connects the airport with some of the major attractions downtown. Check into these services to see if they would match your itinerary!
Where to Eat and Drink in Seattle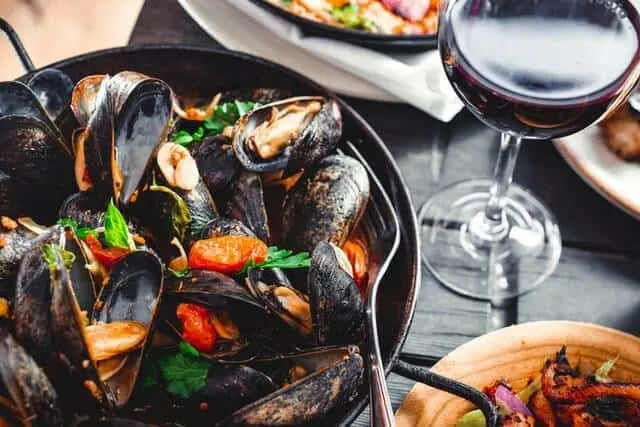 Seafood reigns supreme in Seattle since the city's location right on the water makes for some of the freshest seafood infused dishes in the country. Another local favorite is quality Asian food, as Seattle is a hub for Asian travel and immigration. Check out some of the local favorites listed below during your time in Seattle!
Cafe Hitchcock –

Stylish cafe serving house-cured meats, seasonal fare & craft drinks




Canli's –

Seattle's landmark fine-dining destination for 68 years, offering contemporary Pacific Northwest fare




Il Corvo –

Lunch-only Italian spot for homemade pasta

– be prepared to get in line early!

Matt's in the Market –

seasonal specials & extensive wine options served with views of Elliott Bay

Blue Melusine –

French restaurant and oyster bar in Capitol Hill

The Walrus and the Carpenter –

Oysters & other seafood plus American plates & specialty cocktails in a small, simple space.
Where to Stay in Seattle
For many visitors to Seattle, the best neighborhood to stay in is the downtown area which neighbors the Pike Place Market. This will put you in a prime location to easily get to many of the major restaurants and attractions. Not only that, but the views from this area are hard to beat. Here are the top hotels in Seattle we recommend in every price range that are located downtown.
Luxury ($$$) – Inn at the Market:

located directly in the famous Pike Place Market. Inn at the Market is a luxury tranquil hideaway



Mid-Range ($$) – The Paramount Hotel:

modern, upscale hotel which is a 10-minute walk from Pike Place Market & 13 minutes from the Seattle Art Museum

Budget ($) – The Green Tortoise Hostel:

Across from downtown Seattle's famous Pike Place Market and vast water views, in a historic building.
10+ Best Things to Do in Seattle
Pike Place Market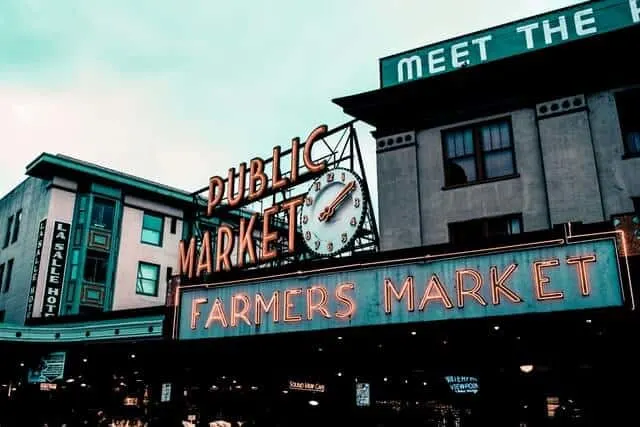 Pike Place Market is a must. Where else can you see fish fly, thousands of pieces of chewed gum, and flower arrangements that smell amazing? Right downtown near the water is a pedestrian street that houses the local fish market, among other vendor carts and stalls. There is the cheese store, the olive oil booth, and some international food choices. Pike Place is also known for the original Starbucks Reserve Roastery.
We recommend joining a foodie walking tour with an expert to make the most of your time. It's a top tour in Seattle too so you know you're in for a great time. And while there, check out the gross yet slightly cool gum wall!
Chihuly Garden and Glass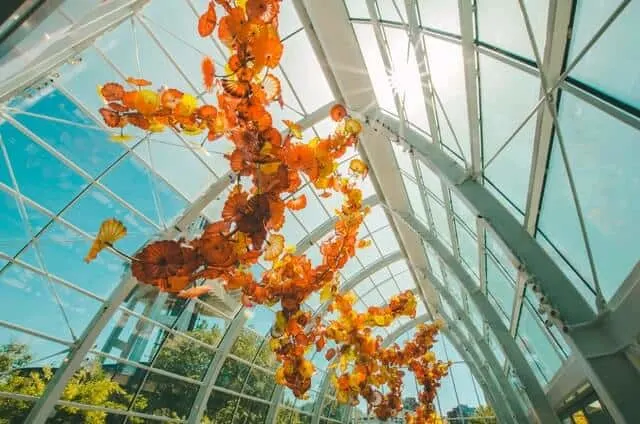 Dale Chihuly has taken a seemingly dark and boring space and electrocuted it with colors and formations made out of hand-blown glass that is truly breathtaking.
Meander through the impressive exhibits that highlight this art form that has taken over the Pacific northwest. Each room has a different theme, and the intricacies of each display will have your jaw on the floor! The Chihuly Garden and Glass Museum is right next door to the Space Needle, so it is an easy addition to your schedule when hitting this other Seattle must!
Space Needle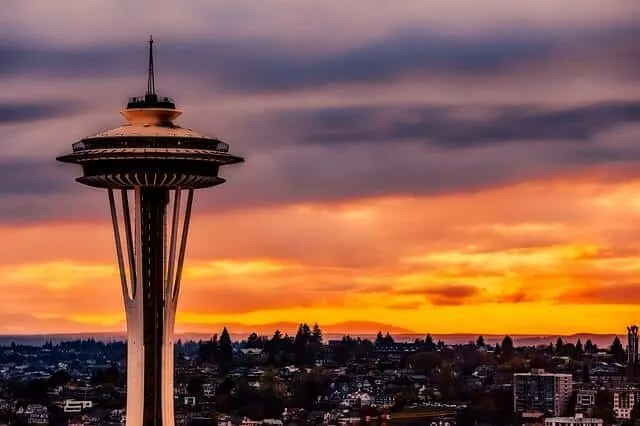 The iconic Space Needle dots many of the postcards and posters all over Seattle, so seeing it in person is highly recommended. While waiting in the line, you are surrounded by a museum of the Needle's history before ascending to the top.
The 360-degree view from the top gives visitors an impressive look at the Seattle skyline, the bay, and the surrounding islands.
The Fremont Troll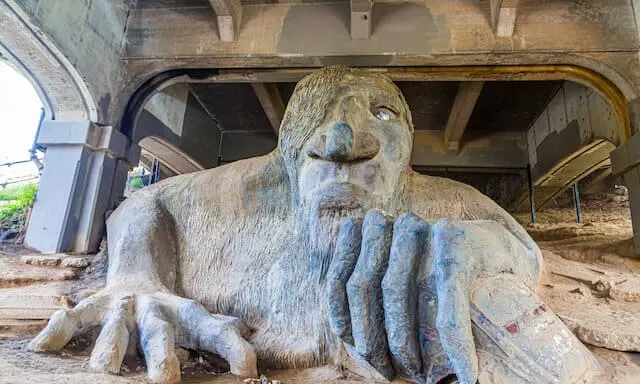 The site is located about 15 minutes outside of Seattle but is easily accessible by Uber. Situated quite appropriately under a highway overpass, this large troll is carved out of the stone underneath. His best feature? He is holding an actual VW Bug! He is a great spot for some picture-worthy shots!
Museum of Pop Culture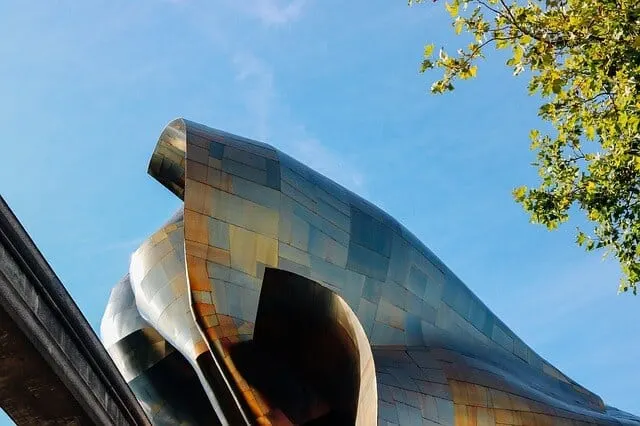 The Museum of Pop Culture, or MoPOP as it is known, is an extremely Seattle thing to do!
It is unlike any other museum in the area. It is very interactive and is about things that are relevant to today's world, such as music, movies, and art.
The MoPOP also hosts a variety of special exhibits that rotate on a schedule, like the Marvel Universe exhibit. Make some time in your schedule to immerse yourself in this amazing place!
Olympic Sculpture Park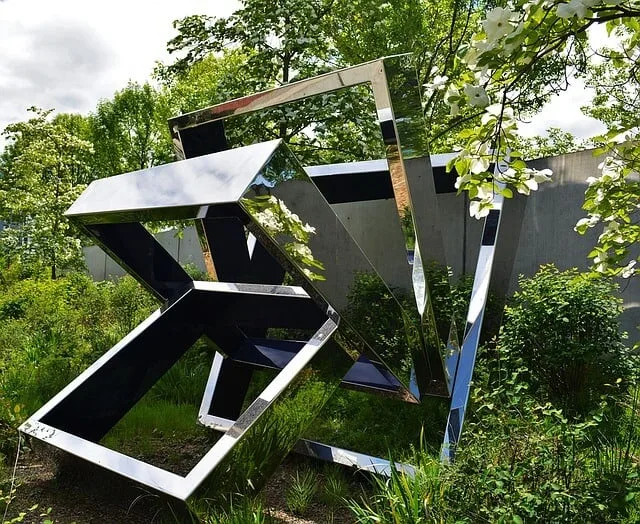 This nine-acre plot of land is covered in award-winning artwork from artists around the world. This waterfront park is the largest green-space in Seattle right next to Pike Place Market.
Walk around the park by yourself or take a guided tour that will introduce you to the history of the park and the explanations behind each piece of monumental art. This is an excellent free activity while visiting Seattle!
Cruise on Lake Union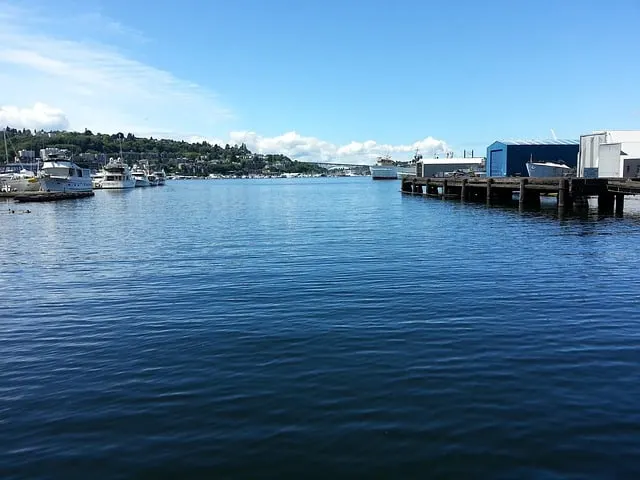 Lake Union is a freshwater lake entirely within downtown Seattle and is filled with many ways to enjoy Seattle's unique maritime culture from kayaking or just hanging out.
Learn about the lake, it's history, and its importance to the city on a sightseeing cruise from South Lake Union through canals and bays on the way down to Lake Washington.
Seattle Great Wheel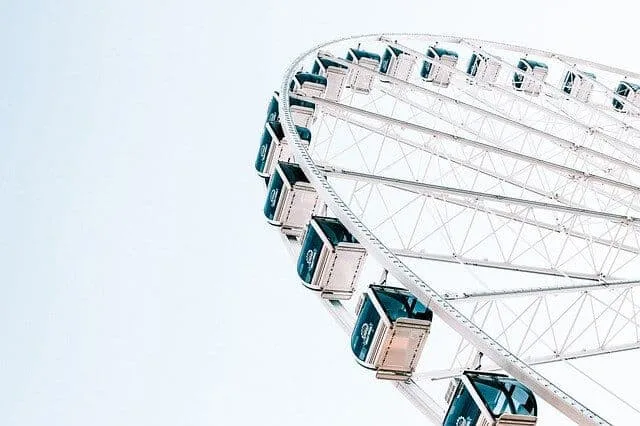 Soar above the Seattle Pier as you take a ride on the Seattle Great Wheel. This giant Ferris Wheel is positioned at the end of the pier reaching out into the water. It soars into the air so you can catch glimpses of the surrounding skyline and coast, before returning back to the ground.
Not wanting to go for a ride? Still make time to go to the Wheel at night as it is covered in more than 500,000 lights that illuminate the night sky in a colorful light show every Friday, Saturday, and Sunday night!
Discovery Park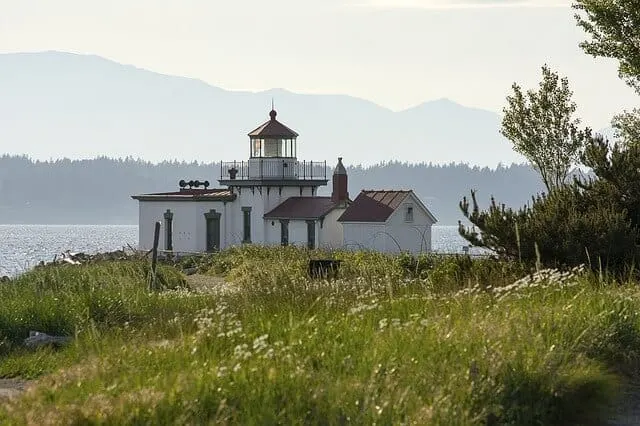 Discovery Park is a 534-acre complex situated on Magnolia Bluff overlooking Puget Sound. It is Seattle's largest park and is a great location for a shore destination, hiking trails, and to learn a little history of the area.
The oldest lighthouse in the area, built-in 1881, is also found within this natural urban park. It is a great mini-escape from the city life of downtown Seattle.
Seattle Art Museum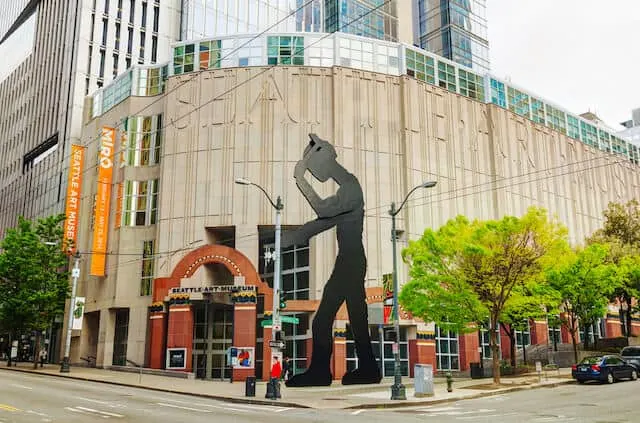 The Seattle Art Museum, commonly known as SAM, is the epicenter of art displays in the Pacific Northwest. Wander through global art collections in a variety of mediums as you are transported to other cultures through their art.
From African to Native American, this fabulous art museum in Seattle has a little bit of everything held inside its walls!
Kubota Garden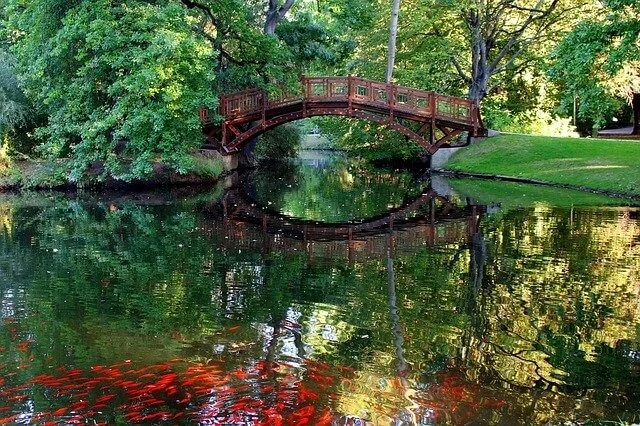 This stunning 20-acre traditional Japanese garden is a serene sanctuary within the Seattle city limits. Stroll through the complex to enjoy the flora and fauna that is well-maintained.
Take shelter in one of the traditional Japanese structures as you take in the ambiance and peace of this fascinating place!
Day Trips From Seattle
Bainbridge Island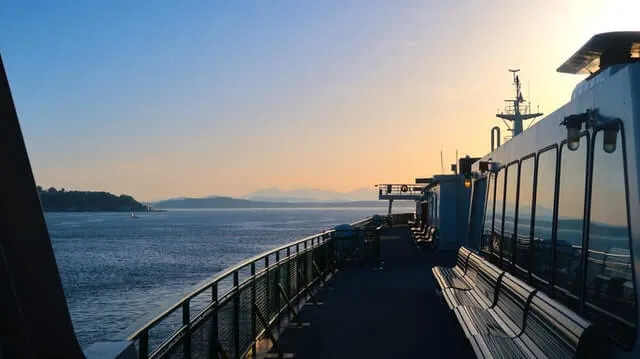 If you find yourself wanting a getaway that literally is just across the bay, find your way to Bainbridge Island. A ferry ticket is around $6 and they run about every hour. The ferry ride itself is worth it just be able to see Seattle from the water!
Upon arrival, you are basically transported back in time to the cutest little town square that offers up shopping, dining, and cocktail indulgences. You could get lost here all day in the joys and comforts of small-town tourism!
Boeing Factory & Future of Flight Aviation Center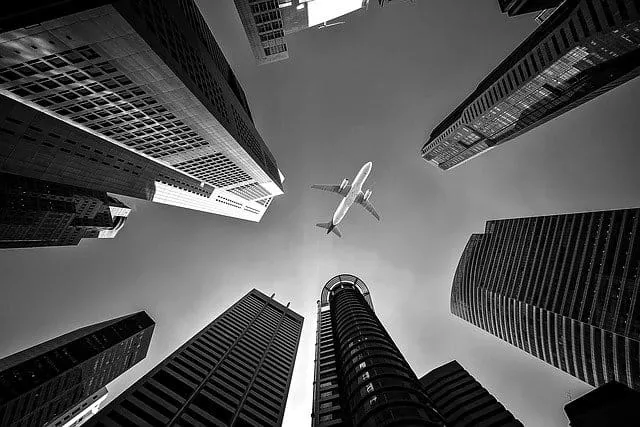 Just 30 miles north of Seattle, this Boeing Tour will take you to the Boeing Factory where you'll hear stories about the Boeing company and its founder, and learn what the future holds at the Future of Flight Aviation Center.
Mount Rainier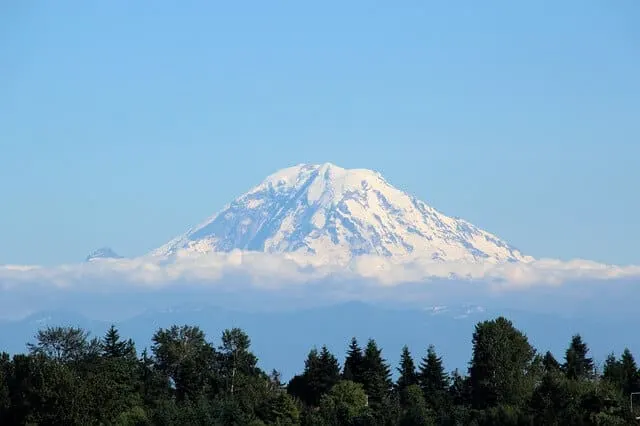 Glaciers, waterfalls, and massive meadows make up the Mount Rainier National Park. Spend a day in the great outdoors as your traverse this active volcano.
Whether you go as a part of a guided tour or take to the hiking trails by yourself – it is one of the best hikes in Washington State after all(!) – this reserve located about 90 minutes from Seattle by car is an excellent way to get in touch with the nature of the Pacific Northwest.
San Juan Islands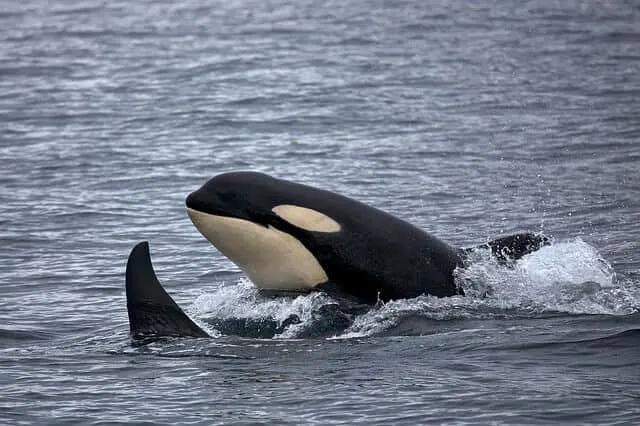 Take a 3-hour drive upstate to the beautiful San Juan Islands where you can join a fabulous whale watching cruise where you'll not only have the opportunity to take in the incredible landscape, but also see the wildlife and whale-life that inhabit these protected waters.
Snoqualmie Falls (with Woodinville Wine Tasting!)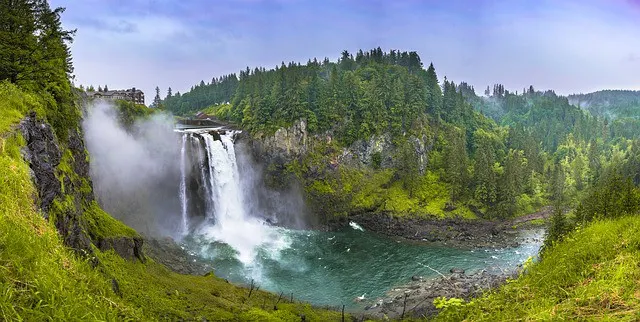 Get out into nature and visit the spectacular Snoqualmie Falls and the Woodinville Wine Country. Take in the falls from the upper and lower viewpoints and immerse yourself in the dense forests and rich history of Central Washington, befoe tasting 4-6 fine wines each at 3 boutique wineries on this full-day waterfall and winery tours from Seattle.
.
Seattle is such a hub for culture, food, and art that there is never enough time spent there! While you will have a great time no matter how much time you are able to spend there, make a plan to come back to see even more of what this vibrant city has to offer you!
We hope this guide to 15 Best Things to do in Seattle for First-Timers had been a huge help planning your trip, and if you know of anyone else that needs a little bit of inspiration or assistance in planning their Seattle city break, please be sure to share on social media: Facebook, Flipboard, Twitter or grab one of the images from below for Pinterest. And remember – sharing is charing (and we thank you in advance!)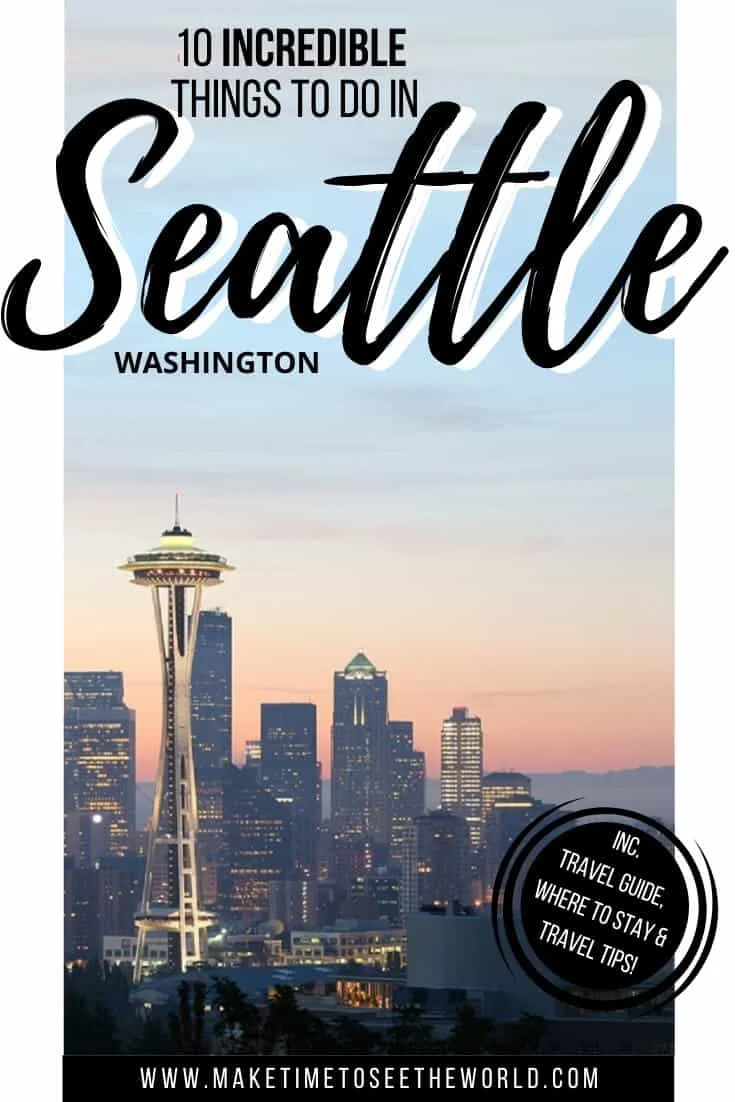 If you liked this post, why not head to our web story for a quick summary?
READY MORE USA TRAVEL INSPIRATION? YOU MIGHT BE INTERESTED IN THESE TRAVEL TIPS, TRAVEL ARTICLES, DESTINATION GUIDES, TRAVELER RESOURCES AND RELATED POSTS ABOUT OTHER AMAZING CITIES IN NORTH AMERICA:

Hi There! Thanks for reading our guide to the most 10+ BEST Things to do in Seattle for First-Timers (+ Handy Seattle Travel Guide). I just wanted to let you know that this post contains affiliate links, which means if you purchase something after clicking a link, I may get a small commission – which is at absolutely no cost to you. If you enjoyed this article and are going to be searching for some of the things I mention anyway, I would love it if you could click through from the links above & thank you in advance! Read my full Disclosure here.
And a huge Thank You for reading the MakeTimeToSeeTheWorld travel blog.