A trip to the southeastern coast of Australia wouldn't be complete without some time spent exploring the vibrant and diverse city of Melbourne. As one of the country's largest cities, it's packed with fabulous bars and restaurants, top attractions and beautiful sections of Australia's rugged coastline. Meaning, it really is a city with something for everyone to enjoy.
For anyone looking to explore Melbourne, we know there will be plenty of things on your bucket list but for anyone hoping to avoid breaking the bank on their city break, we have compiled our list of the top 25+ Free Things to do in Melbourne.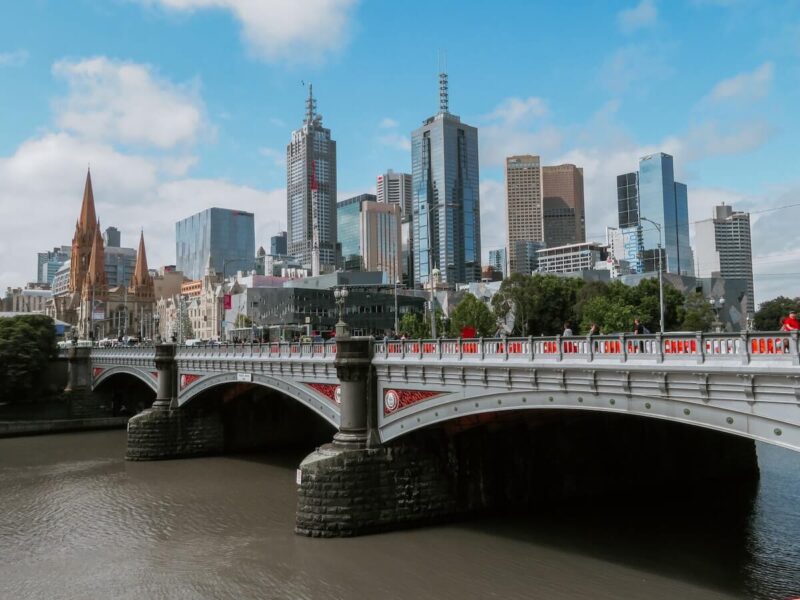 Disclaimer: Almost all posts on this site contain Affiliate links, and this one about 25+ FREE Things to do in Melbourne is no different. This means that if you click on any of the links in this post (and make a purchase) I may receive a small commission at absolutely no cost to you. Each post is carefully crafted to (hopefully!) answer all your questions and recommendations are made where we believe they will improve your trip and help with your planning. As such we thank you in advance should you decide to click & buy.
Read my full Disclosure here.
25+ Free Things to do in Melbourne
Stroll along St Kilda Pier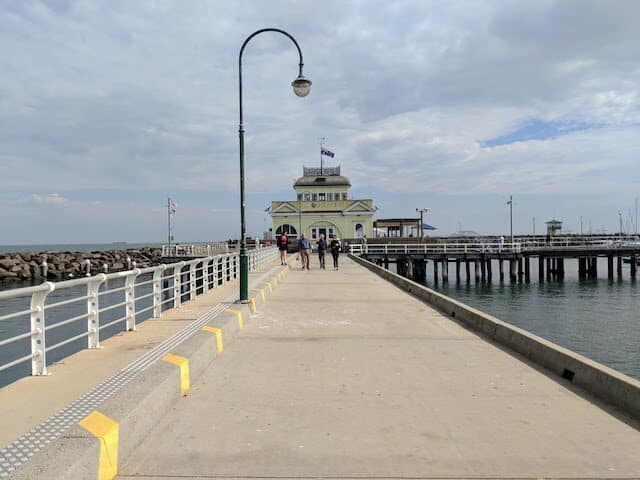 With a history that dates back to the mid 19th century, St Kilda pier is a popular attraction with visitors to Melbourne. Enjoy the panoramic views across the city coastline, and sit back while you watch the world go by. And if you are in the area in the early evening /sunset time – not only can you expect some beautiful colours in the sky and an epic view of the Melbourne skyline, but keep your eyes peeled for the little penguins that call the rocks behind the cafe building home!
Galleries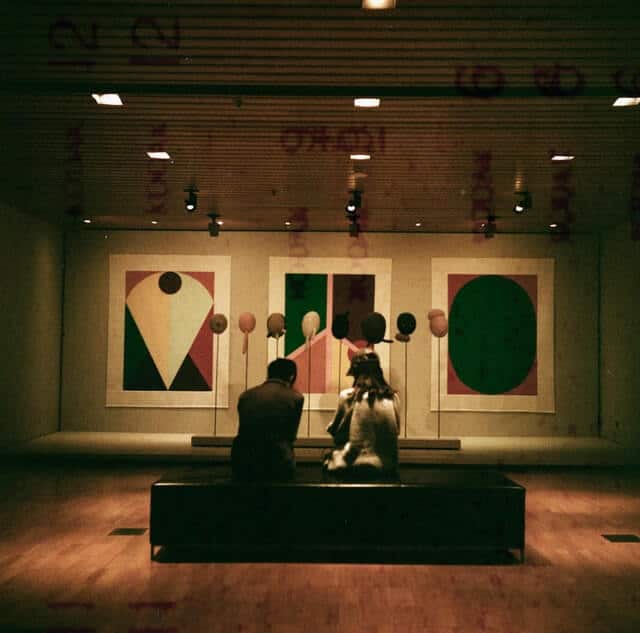 Culture hungry visitors to Melbourne will not be disappointed. With dozens of art galleries to visit, many of which are either completely free to enjoy or have permanent collections you can discover for free, there are countless pieces of art by renowned artists to see at galleries including:
The National Gallery of Victoria
Built during the 19th century, it's the oldest gallery in Australia and home to works by Rodin, Monet and Andy Warhol – alongside 73,000 other works of art.
The Australian Centre for Contemporary Art


Found on the Southbank, the ACCA is packed with thought-provoking works to leave you feeling inspired.
The Ian Potter Centre at the National Gallery of Victoria
Housed in this striking building is the country's first collection of artwork, devoted entirely to Australian artists.
Explore ACMI's 'Screen Worlds'
Located inside ACMI (the Australian Centre for the Moving Image) in Federation Square, Screen Worlds is a free permanent exhibition that tells the ever-evolving story of the moving image. The interactive exhibition features objects, props and memorabilia. It also hosts various guest exhibitions from recent blockbuster movies – and at one point not too long ago, had Melman's (from Madagascar) Head sticking out of the building onto the sidewalk!
Melbourne Museum
Located in Carlton Gardens, the Melbourne Museum is a great way to spend an afternoon. There is a catch with this one though.. only children under 16 get in free. Adults' entrance fee is $15, but if it's a rainy day and you're looking to keep the kids entertained. The Melbourne Museum is a great idea.
Learn about plants on a free guided walk at Melbourne's Royal Botanic Gardens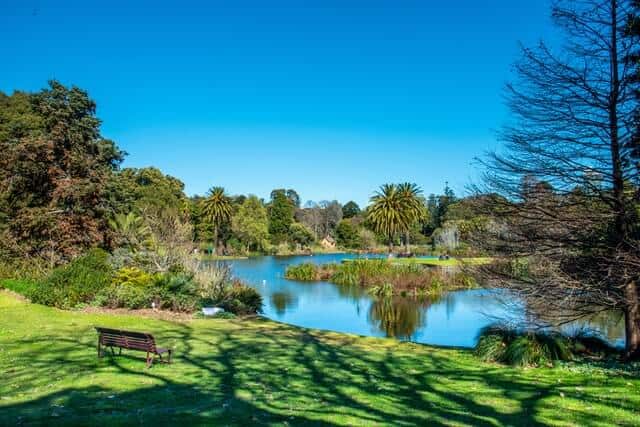 For anyone keen on botany, Melbourne's extensive Royal Botanic Gardens are well worth a visit. Spread across 94 acres, the sprawling gardens contain a collection of 10,000 plants – both native and exotic, and 11 lawn areas where you can relax and unwind.
To find out more about species in the gardens, consider joining one of the free guided garden walks that take place daily, or if you just want to get your step count up, take a lap of the gardens on 'The Tan' – a 3.8-kilometre (2.4-mile) walking track that circles the garden.
People Watch at Federation Square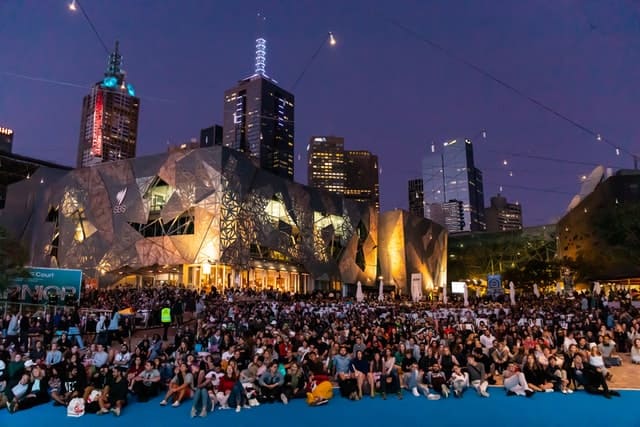 Federation Square (or Fed Square as the locals affectionally call it) is great place to sit and watch the world go by – especially on a sunny day! Watch as commuters hurry to and from Flinders Street Station, catch the latest news (or the Australian Open if you're in the city at the right time!) on the big screen and see the tourists making their way down Swanston Street laden with various 'Aussie' souvenirs.
Discover Melbourne's epic Street Art Scene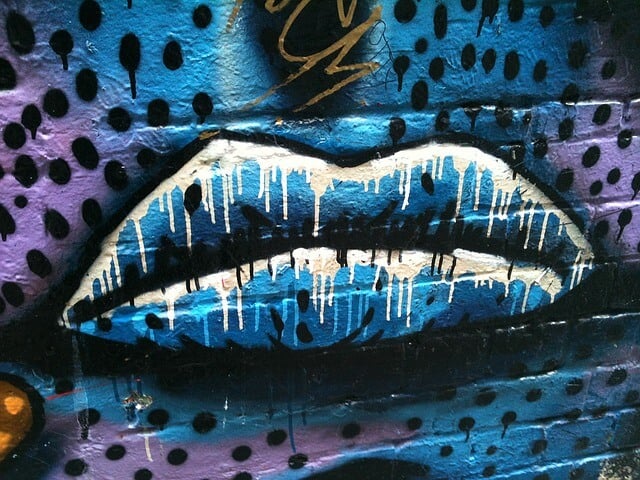 Street art is something that has become synonymous with Melbourne culture, boasting a unique mural to discover around every corner. For anyone looking to take themselves on a tour of the very best pieces art, head to spots including Hosier Lane, Centre Place and Caledonian Lane. Follow our self-guided street art tour to find them all!
Watch Parliament in action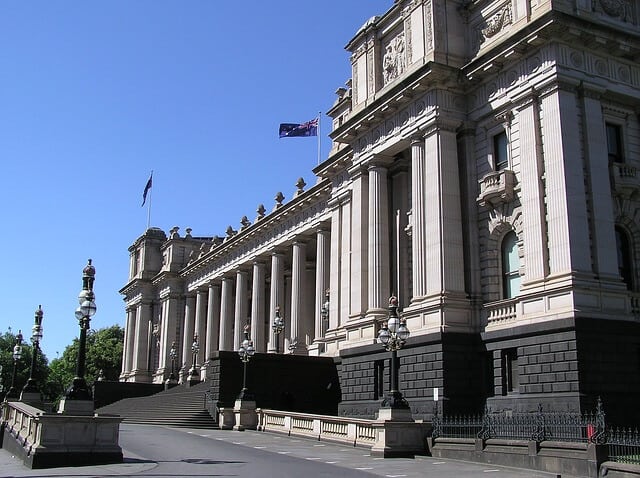 Sitting in the heart of the city is the Parliament of Victoria, where on certain days of the week, members of the public can watch politicians in action from the public galleries. On days when parliament is not sitting, visitors can also enjoy a free public tour of Parliament House.
Explore the State Library of Victoria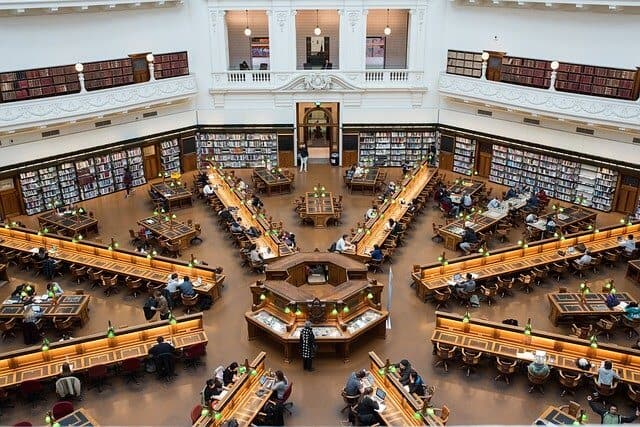 The State Library of Victoria is simply stunning. From the impressive exterior to the incredible domed La Trobe Reading Room (above) visitors can spend hours here reading one of the library's 2 million books or thousands of newspapers, manuscripts, audio, video and digital material which covers a century of Victoria's culture and history. The State Library is also home to fabulous artworks and exhibitions with free guided tours available, too.
Embrace Aboriginal culture at the Koorie Heritage Trust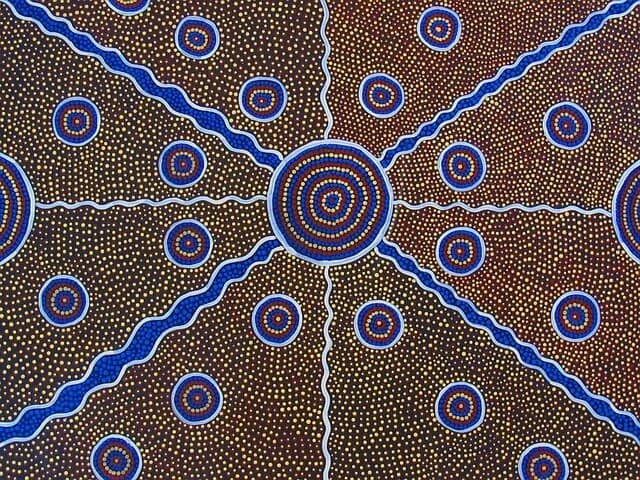 Dedicated to the Aboriginal heritage of Victoria visitors now have the opportunity to experience this unique culture at the Koorie Heritage Trusts Cultural Centre. Dedicated to Koorie culture, discover the historic artifacts and exquisite artwork, this centre is entirely owned and managed by the local Aboriginal community.
Explore The Queen Victoria Market at night (and during the day!)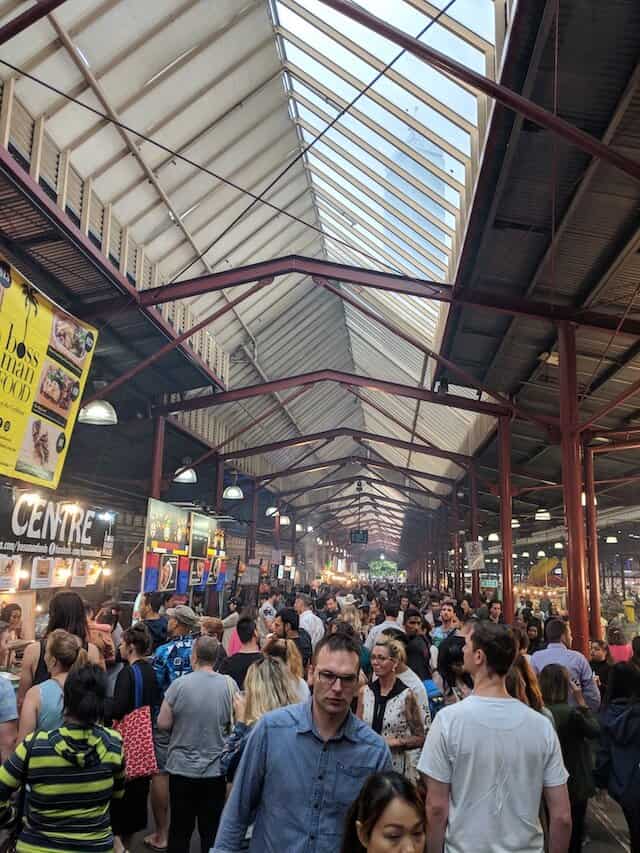 Packed with food and gift stalls, bars and live music, the Queen Victoria night market is the place to be during the various Night Market events throughout the year, including the Hawker 88 Night Market (Sept – October), Summer Night Market (November to March) and Winter Night Market (June – August).
And be sure to stop Queen Vic Market by one morning when the regular stalls are open and feast your eyes on a range of artisan jewelry, one-of-a-kind clothes, tourist trinkets and Melbourne memorabilia (and more) whilst you grab a cup of Melbourne's favorite drink (coffee!) and a hot doughnut from one of the food trucks.
Hit the beach

What's better than a free day out enjoying the sun, sand and sea on the beach!? As a coastal city, Melbourne has plenty of beaches to choose from including the popular St Kilda beach with its sandy beach and a host of facilities, Brighton Beach with its insta-famous bathing boxes, the Altona swimming beach and Elwood beach with its network of nearby walking and cycling paths.
Listen to some live music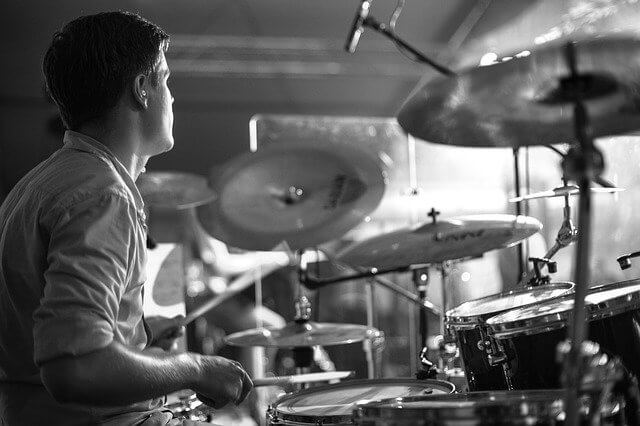 Live music in Melbourne is loved by both locals and tourists alike. Gigs at The Espy in St Kilda have been a nightly occurrence for as long as anyone would care to remember (with a brief break & a re-fit between 2015 and 2018). The Toff in Town in the CBD is a unique live music venue in the most unlikely place – the second story of a high rise building on Swanston Street(!); The Cherry Bar on AC/DC Lane is the undisputed home of Melbourne's rock and roll and for a night enjoying some smooth jazz there are plenty of top bars to choose from, including The Jazzlab and the newly opened Jasper's.
Admire the city's architecture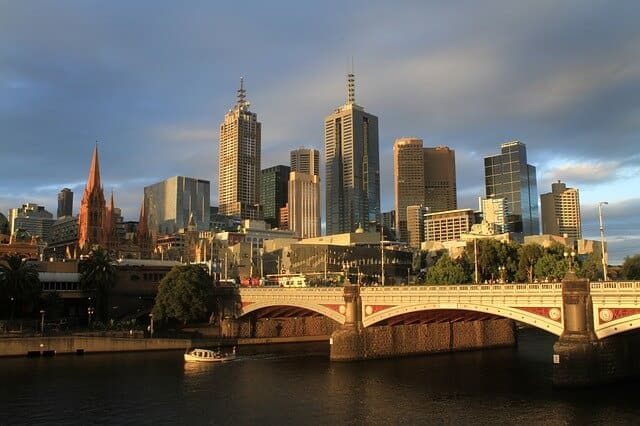 Well-known for its combination of both old and new architecture, it's a feature that makes Melbourne the unique city that it is. Key buildings to look out for on your travels include the ornate neo-gothic city bank, the 19th century Royal Exhibition Building, the art-deco Mitchell House and the contemporary 297.3 meter Eureka Tower along the Yarra River on Southbank.
Pay your respects at the Shrine of Remembrance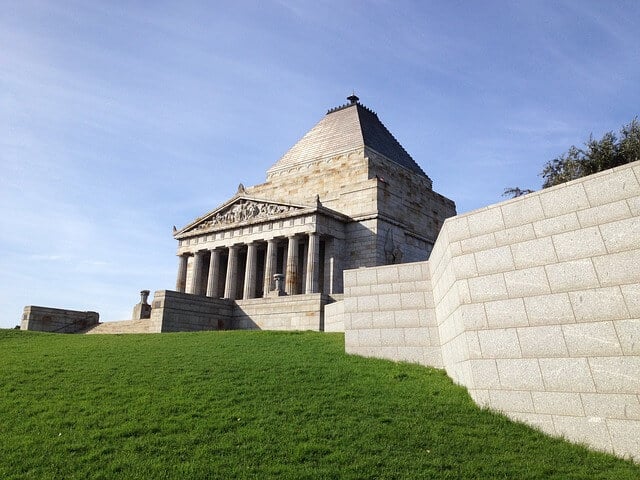 Built-in 1922 to honor those who fought during WWI, the Shrine of Remembrance is now the place to remember both men and women who have served throughout any war. An impressive structure, the shrine is based on the ancient Mausoleum at Halicarnassus and the Parthenon which is home to the Visitors Center and several rooms and exhibition spaces containing over 800 objects, photos and uniforms from the 1850s to the present day.
Discover a conservation area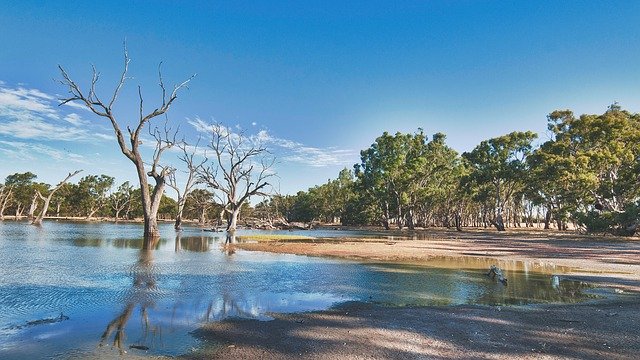 Despite being a city, Melbourne and the surrounding area is not short of wildlife. There are several extensive conservation areas to visit all within easy access of the city center. The Altona Coastal Park with its 70 hectares of salt marsh is a wonderful area for birdwatching and the Ngargee Tree, a 500-year-old red gum tree in St Kilda that has served as an ancient aboriginal meeting spot.
Join a free city walking tour
Why rush around the city when you can soak up the sites on a walking tour. Every day free walking tours of the city meet outside the State Library of Victoria, lasting for up to three hours, during which you will experience some of the best-known landmarks and uncover the city's heritage.
Ride the City Circle Tram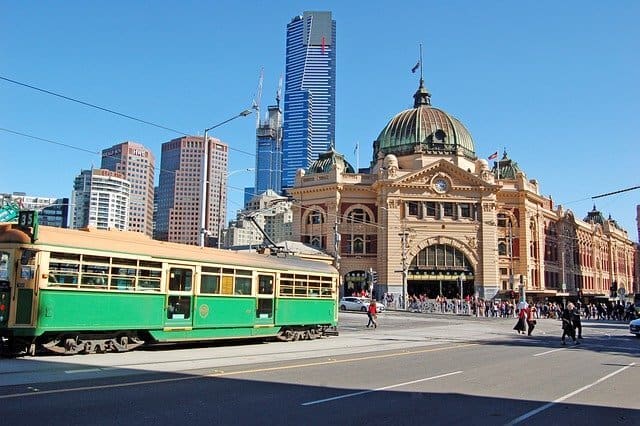 Trams are an essential part of Melbourne's cityscape – and the fleet of historical W-class trams running through the city – complete with audio commentary – are a great way to explore the CBD and maybe learn some fun facts about the city that you didn't know before! The free city circle tram is available to locals and tourists alike.
Hang Out at a Rooftop Bar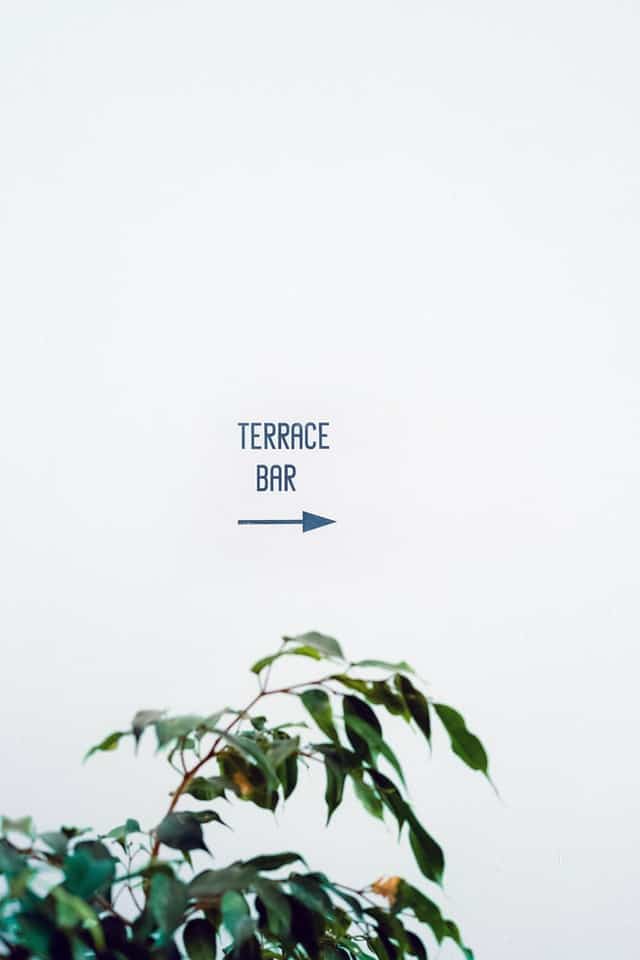 Drinks always taste better when served chilled and with skyline views – even if you have to drag yourself up several flights of stairs to get them! Melbourne has a plethora of rooftop bars and terraces to enjoy a sunset cocktail or two. Head to Madame Brussels, Siglo, Good Heavens, Bomba Rooftop, or the say-what-you-see named 'Rooftop Bar' on the seventh story of Curtain House. Don't worry, there is a lift – although in the case of Curtain House, it has always looked a little rickety and breakdown prone for my liking!
Get your hands on some gold
Self-guided tours of the Melbourne Old Treasury Building are free. Admire this spectacular 19th-century building and its original gold vaults used during the gold rush, a period that put Melbourne on the (google) maps.
Explore St Kilda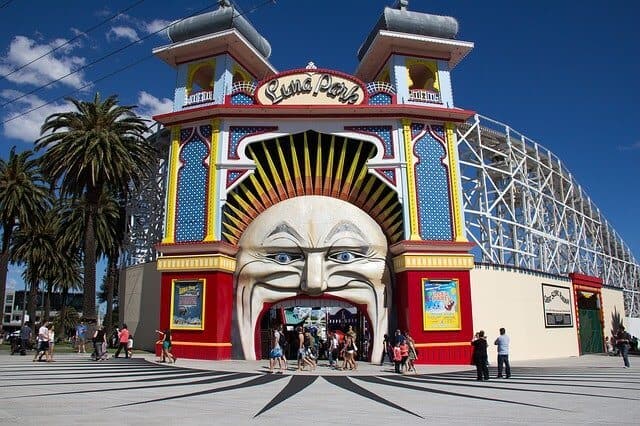 Just a short stroll from the pier, the St Kilda Foreshore is a great place to spend an afternoon. Walk the boardwalk along the shore, grab a bite to eat on Acland Street, listen to the delighted screams from those enjoying the rides at Luna Park (entrance is free but the rides have a fee), and if you find yourself in the area on a Sunday morning, don't miss the Creators Market – one of the great Melbourne markets full of artisan crafts, jewelry and keepsakes right on St Kilda Road above the beach.
Pack a picnic
When the sun is shining, one of the best ways to enjoy a relaxing lunch is by packing a picnic and heading to one of the city's many green parks. One of the most popular spots is the Edinburgh Gardens, Fitzroy Gardens as well as the historic Abbotsford Convent Gardens.
Stand Under the Shot Tower in Melbourne Central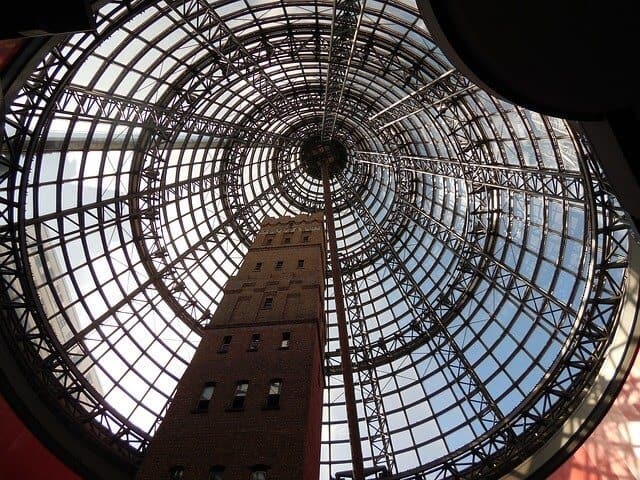 Coop's Shot Tower was completed in 1889 is 50 meters high and was last used in 1961, and was saved from demolition when it was decided it should be incorporated in Melbourne Central, and encased in the magnificent glass dome we see today, designed by renowned Japanese architect Kisho Kurokawa. There is a small museum here that goes through the process of shot (bullet) making accessible through the R M Williams shop.
When visiting the Shot Tower you should try and time your visit to coincide with the performance of the Giant Melbourne Central clock, which every hour on the hour sings Waltzing Matilda as native birds descend from the clock face. It's something that needs to seen to be believed and only then can you decide if it is cheesy – or pure Australiana, in the heart of the city!
Enjoy a Festival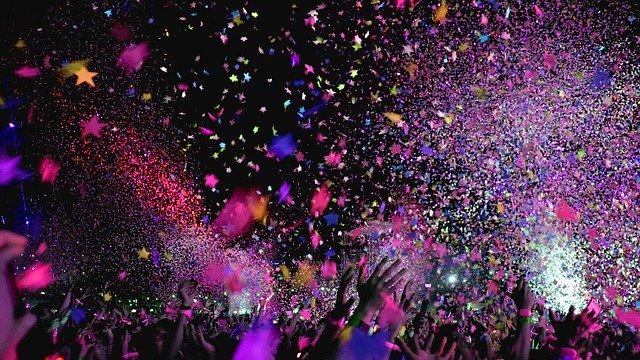 Melbourne is a true festival city, hosting multiple different events throughout the year. From Moomba in March to White Night in August, the Melbourne International Comedy Festival and various food festivals throughout the year – a lot of the city-based festivals have free entry and are attended by thousands of people each year.
St Pauls Cathedral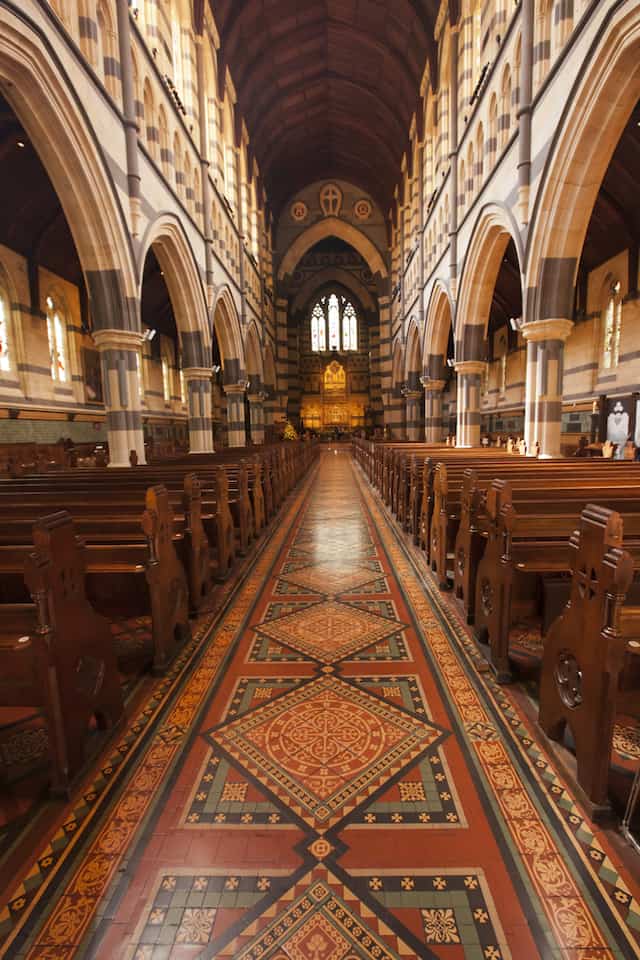 Sitting on the corner opposite Flinders St Station, the stunning neo-Gothic St Paul's Cathedral is one of the most iconic buildings in Melbourne, built between 1880 and 1931. The ornate interior is a sight to behold and with the church open daily it is easy to squeeze a quick visit in during your time in Melbourne.
Wander Through Melbourne's Incredible Laneways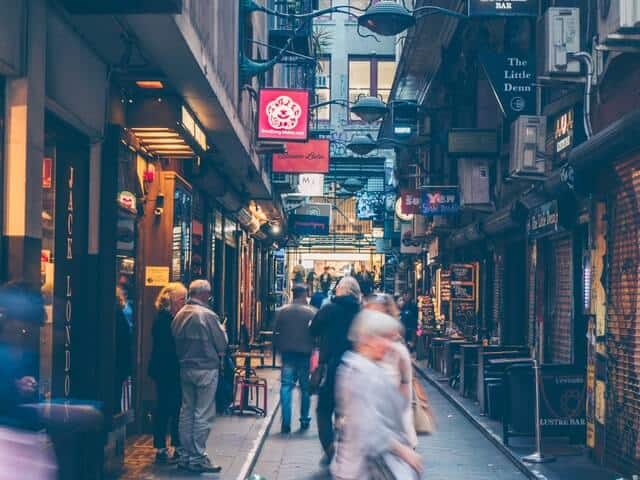 Melbournes laneways are part of the fabric of Melbourne society – and there are plenty to choose from! Winding through the CBD, visitors can get their coffee fix, foodie fix, street art fix (above) and culture fix (not to mention some cheap eats!) as you wander between the building and through ornate arcades.
Be sure to check out Block Arcade, Royal Arcade and Degraves Street as you explore for a true Melbourne experience – and head out after dark to find some of Melbourne's coolest hidden bars… Eau de Vie and Section 8 anyone?!
Catch a Sunset over the Bolte Bridge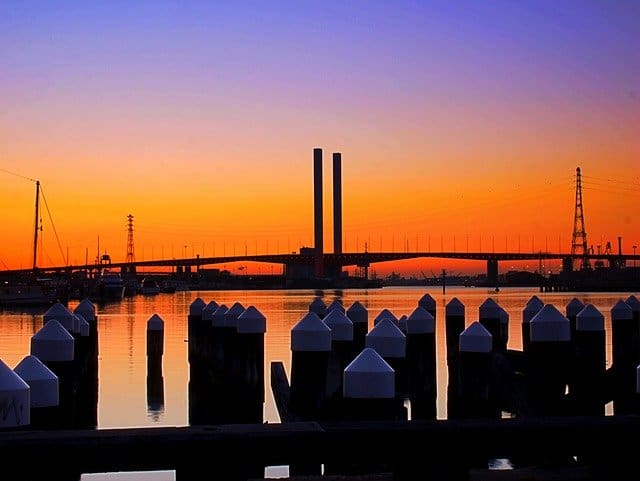 Melbourne has some epic sunset spots, but the one behind Marvel Stadium, nestled behind the bollards and overlooking the Bolte Bridge is one of the best. You only have to hope that the sky lights up for you the night you pick to watch the sunset.
.
Who knew there were so many Free things to do in Melbourne!? Thanks for reading our travel guide, we hope it's helped plan your Melbourne city break and help keep costs down whilst you are there.
And if you have any tips for our readers on the attractions mentioned in our guide to the worlds most liveable city – or know of any other cool and free activities for fun, art and culture in Melbourne Victoria that we have missed, please share them with us in the comments below.
If you know of anyone planning a trip to Melbourne, or travelers who are on a budget, please be sure to share this post with them on social media: Facebook, Flipboard, Twitter or grab the image below for Pinterest. And remember – sharing is charing (and we thank you in advance!)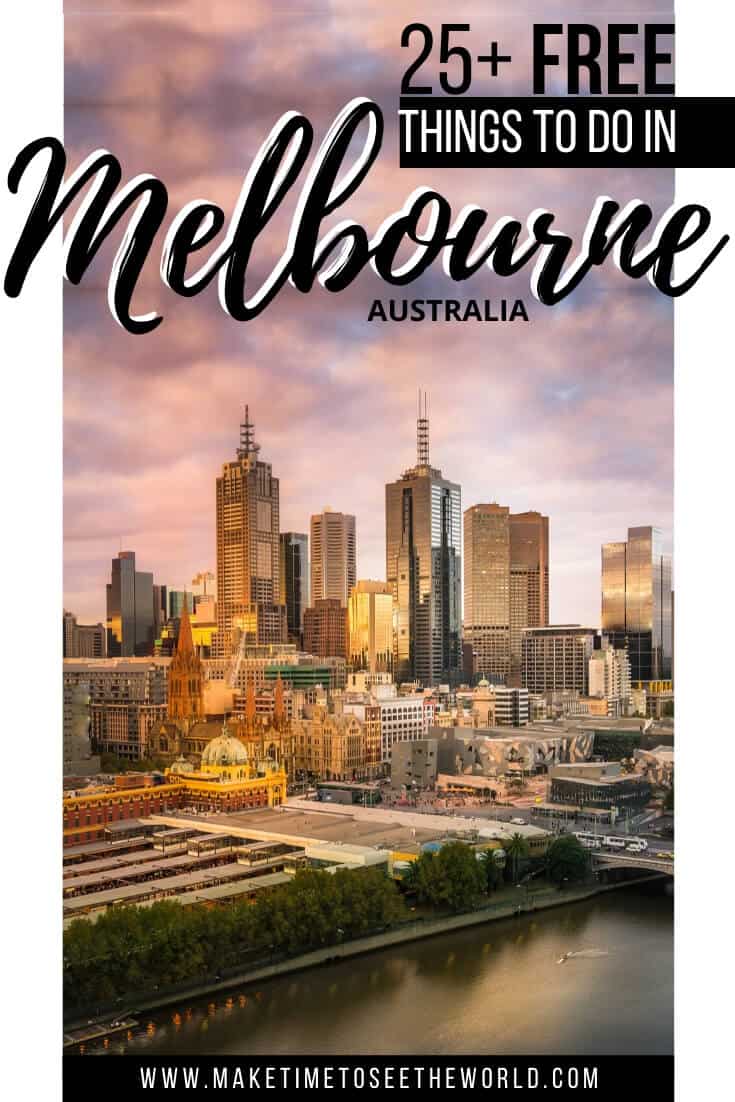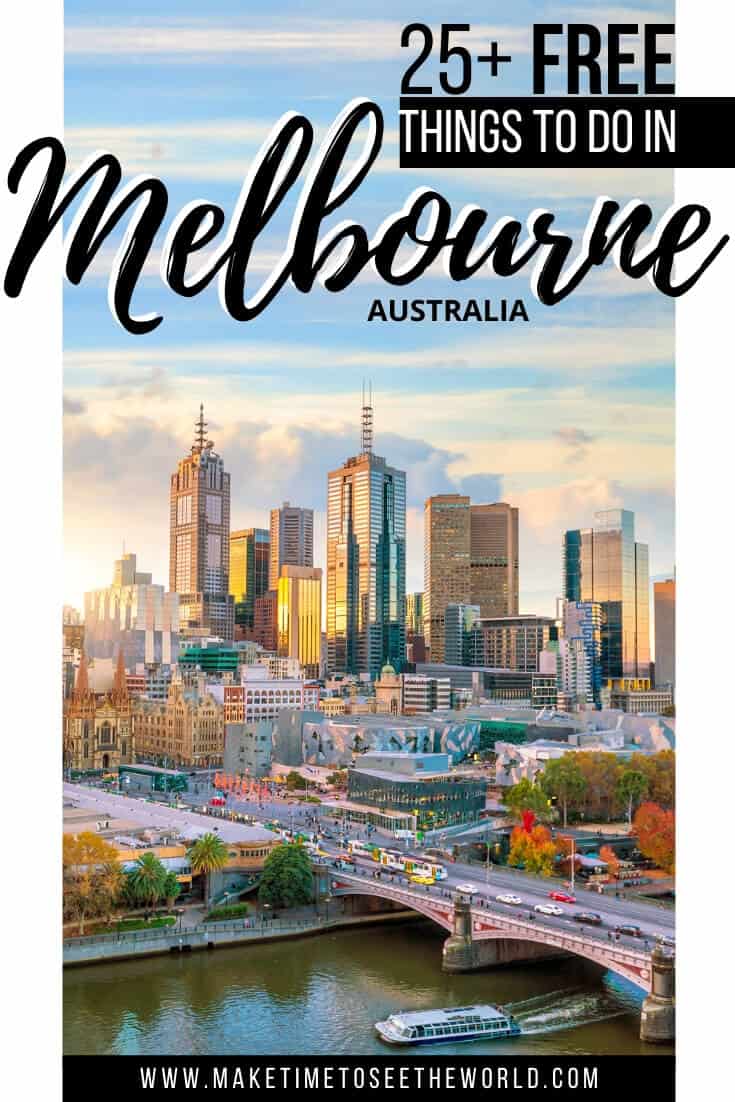 READY MORE TRAVEL INSPIRATION? YOU MIGHT BE INTERESTED IN THESE TRAVEL TIPS, TRAVEL ARTICLES, TRAVEL DESTINATION GUIDES AND RELATED POSTS:
Hi There! Thanks for reading our guide to the 25+ FREE Things to do in Melbourne Australia! I just wanted to let you know that this post contains affiliate links, which means if you purchase something after clicking a link, I may get a small commission – which is at absolutely no cost to you. If you enjoyed this article and are going to be searching for some of the things I mention anyway, I would love it if you could click through from the links above & thank you in advance! Read my full Disclosure here.

And a huge Thank You for reading the MakeTimeToSeeTheWorld travel blog.
Top 25+ FREE Things to do in Melbourne
was last modified:
April 29th, 2020
by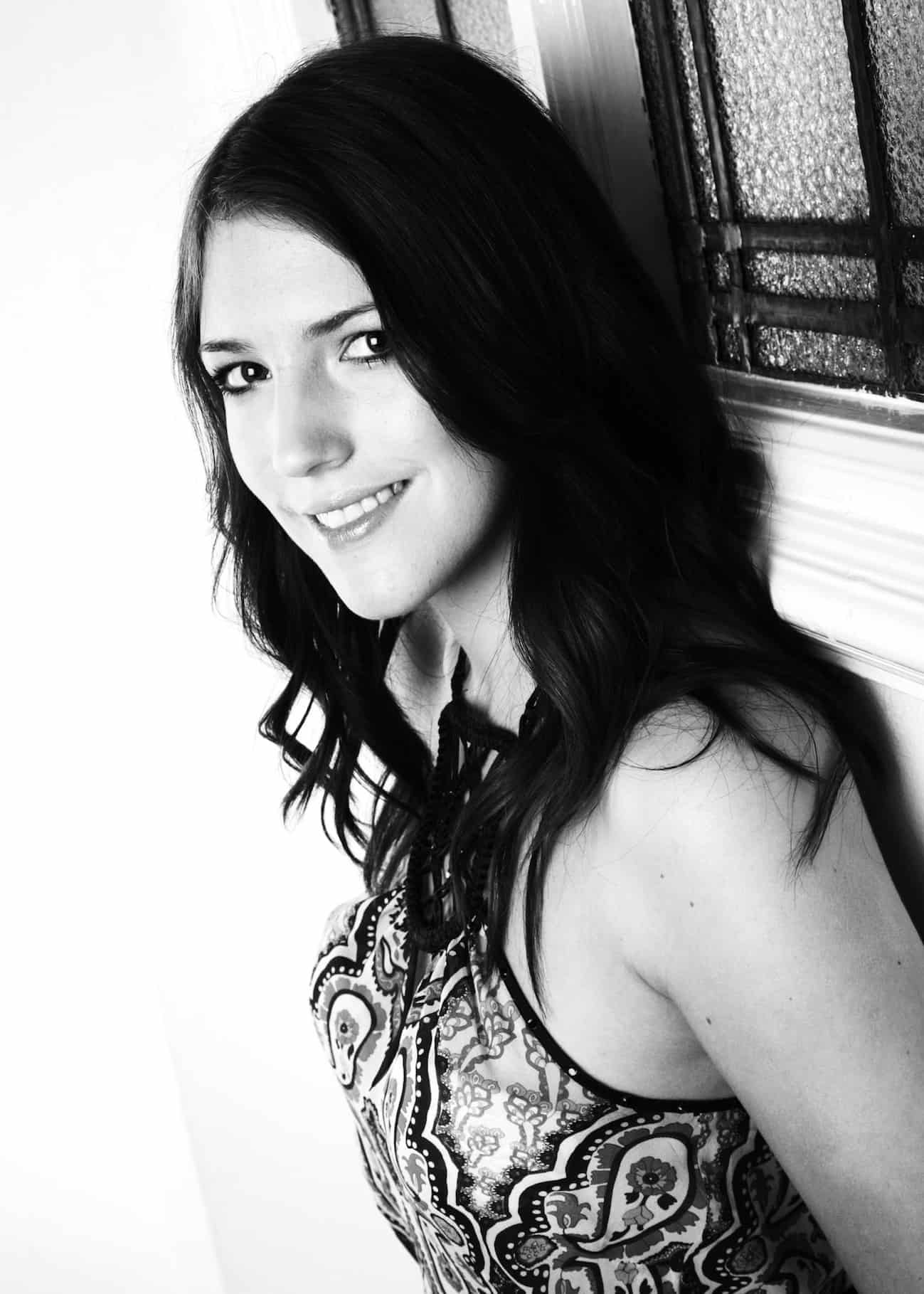 Vicki is the Lawyer turned Content Creator, Editor-in-Chief and all round Boss Lady at MakeTimeToSeeTheWorld.
She has lived and worked in 7 different countries and started the site to show everyone that it is possible to travel whilst holding down a full time job (because not everyone can – or wants to – quit and walk away from it all).
Her style of travel has always been to get the best out of a destination as a time poor traveler making the most of limited vacation days and all without breaking the bank; BUT she does know where to save and where to splurge to have the most incredible travel experiences – such as luxury hotels and over-water bungalows, safaris, spas and more(!) – where the situation calls for it.
If you want to join the work to travel revolution, follow MakeTimeToSeeTheWorld on Facebook, Twitter, Pinterest or Instagram – and if you are a travel brand who would like to find out how to work with Vicki, contact her here.