MUST-KNOW Las Vegas Tips from a local including Money-Saving Tips, Things to do, Where to Stay, Where to Eat, How to Get Around, What NOT to do, Mistakes to avoid (+ more!)

Glitzy casinos and an impressive amount of hotels aside, there's no denying that the Entertainment Capital of the World holds such a unique allure it's easy to see why its one of the world's leading tourist destinations! With hundreds of thousands of tourists every year, even the most experienced Vegas connoisseur can be left a little starry-eyed.
And that's where we come in. We've put together 35+ essential Las Vegas tips to know before you go including the basics like where to stay, what to do, and how to get around PLUS What NOT to do and how to SAVE MONEY. Because no trip to Vegas has to break the bank.
So regardless if you're traveling for business or for pure leisurely fun, read our tips for visiting Las Vegas and tricks for first timers – written by a local – to know how to do Vegas right!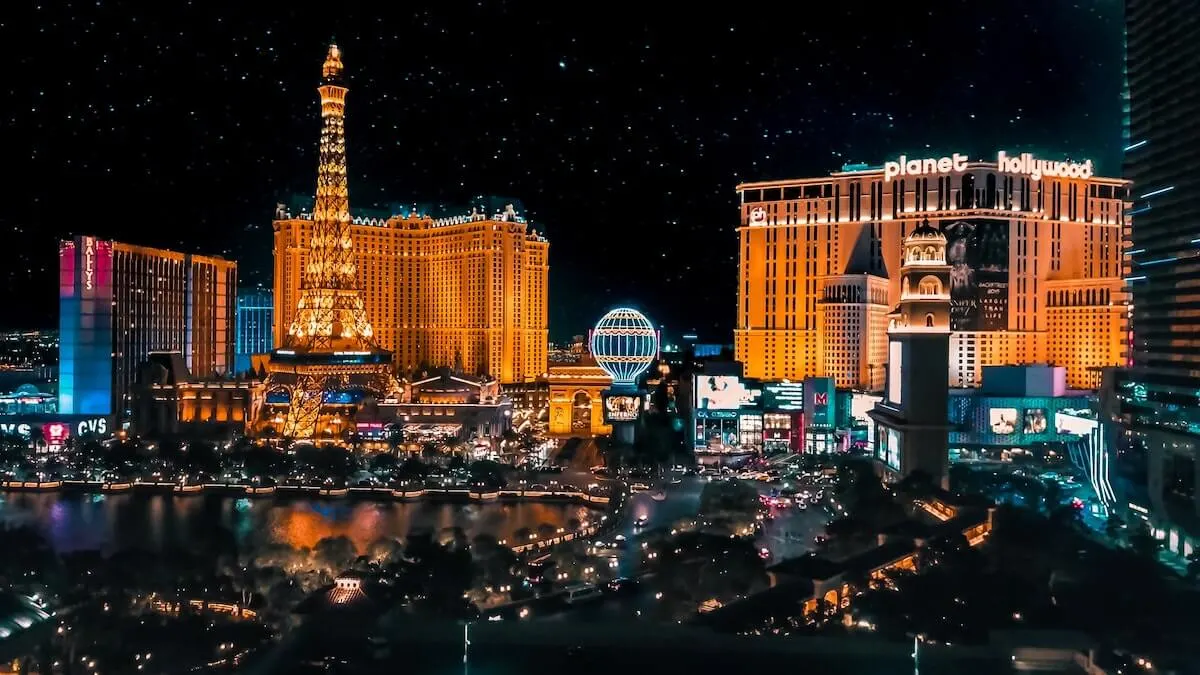 Disclaimer: Almost all posts on this site contain Affiliate links, and this one about Essential Las Vegas Tips to Know Before You Go is no different. This means that if you click on any of the links in this post (and make a purchase) I may receive a small commission at absolutely no cost to you. Each post is carefully crafted to (hopefully!) answer all your questions and recommendations are made where we believe they will improve your trip and help with your planning. As such we thank you in advance should you decide to click & buy. Read my full Disclosure here.

GENERAL TRAVEL INFO FOR VISITORS TO THE USA
Visa: Travelers from countries that are members of the Visa Waiver Program (ESTA) do not require a visa when visiting the USA. However, it is recommended to check up-to-date visa entry requirements before your visit regardless of what country you are coming from to avoid issues and concerns on the date of your travel.
Currency: The official currency in Las Vegas is the U.S. dollar or American dollar ($, USD, US$).
You can withdraw currency from ATMs using your local bank card or a designated travel card. If you are visiting from another country, be sure to check any fees and charges from your bank prior to using it and carry a second source of payment/cash in case your primary card gets 'eaten' by an ATM.
Language: English is the primary and most widely spoken language in the USA (although not the official one at the Federal level!). There are 350 other languages spoken, the main ones being Spanish, Chinese, French, and Vietnamese.
WiFi/Internet Access: Depending on your length of stay, you can either purchase a local sim card (in advance or on arrival) – to swap out with the one in your own phone to avoid roaming charges. OR, grab a pay-as-you-go portable Wifi Devices which means you can keep your sim active and connect wirelessly. Just remember to turn off data roaming so you don't incur any hefty charges.
Essential Las Vegas Tips for First Time Visitors: The Practical Stuff
The Best Time To Visit Las Vegas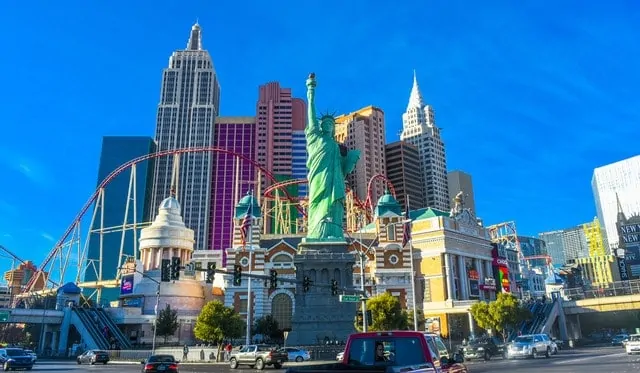 Unless you have a high tolerance for heat, the best time to visit Las Vegas is in the shoulder seasons of March to May and September to November, when temperatures are mild(er) at between 20-32ºC. Summer temperatures can rise as high as 41ºC(106F) and winter temperatures rarely fall below 14ºC(58F).
Las Vegas is always busy ⁠- more so during winter and the holiday season (December to January) or if there are any large events or fights being held at the MGM Grand. As Vegas is home to many conventions throughout the year, it is best to check the conventions calendar to see which hotels may likely be booked out at any given time, or if delaying your trip by a week could result in better prices.
Regardless of when you plan to visit, try to make it a midweek stay. Las Vegas is a popular weekend destination throughout the year and hotel prices and crowds will be more manageable during the week (avoid peak times, major holidays and events – such as Christmas, Easter, 4th July or Big Fight Nights)
How To Get Around Las Vegas
From cabs and double-decker buses to helicopters and the Las Vegas monorail, the city has no shortage of ways to travel. Just remember that everything gravitates towards the Strip (formerly known as, Las Vegas Boulevard).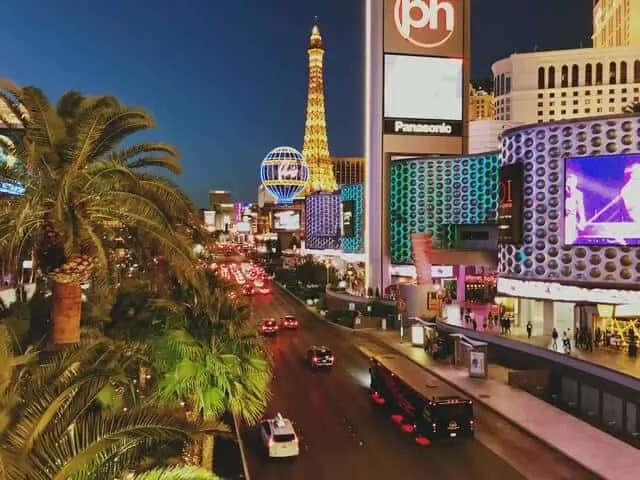 Walking
The best way to explore is definitely by walking, and it's known as the "strip" for a reason. A stroll along one of America's most famous roads will allow you to experience the sheer size of the hotels and casinos while having the option to wander in and take a look around and to take a break from the desert heat (they are all air-conditioned!)
Monorail (Free & Paid)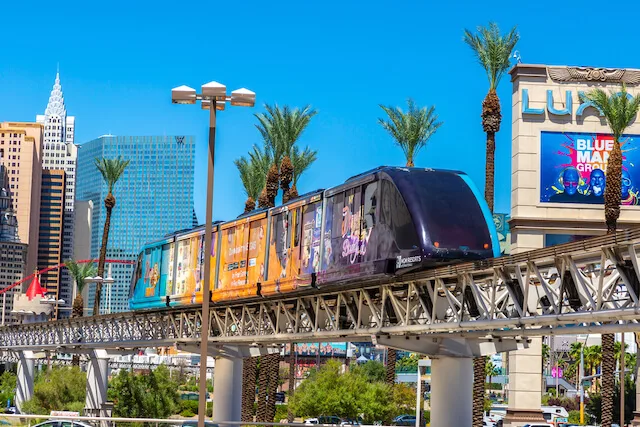 There are several monorails in Las Vegas, some of which are free.
The 'main' monorail runs from The Sahara up to the MGM Grand (which is pretty much the length of the strip) on a daily basis from 7:00 am to 12:00 am, with extended hours on weekends. Tickets can be bought per ride ($5) or with day passes ($13 1 day up to $43 for 5 days). Depending on where you are staying, how mobile you are, how much time you have, your itinerary, etc, investing in a couple of days of unlimited rides may be worth it.
The 3 Free monorail routes are all on the West Side of the Strip opposite the paid monorail (above):
– Mandalay Bay to Luxor to Excalibur; and Excalibur to Mandalay Bay (no Luxor stop);
– Park MGM to Aria to Bellagio (and reverse); and
– Mirage to Treasure Island (and reverse).
Buses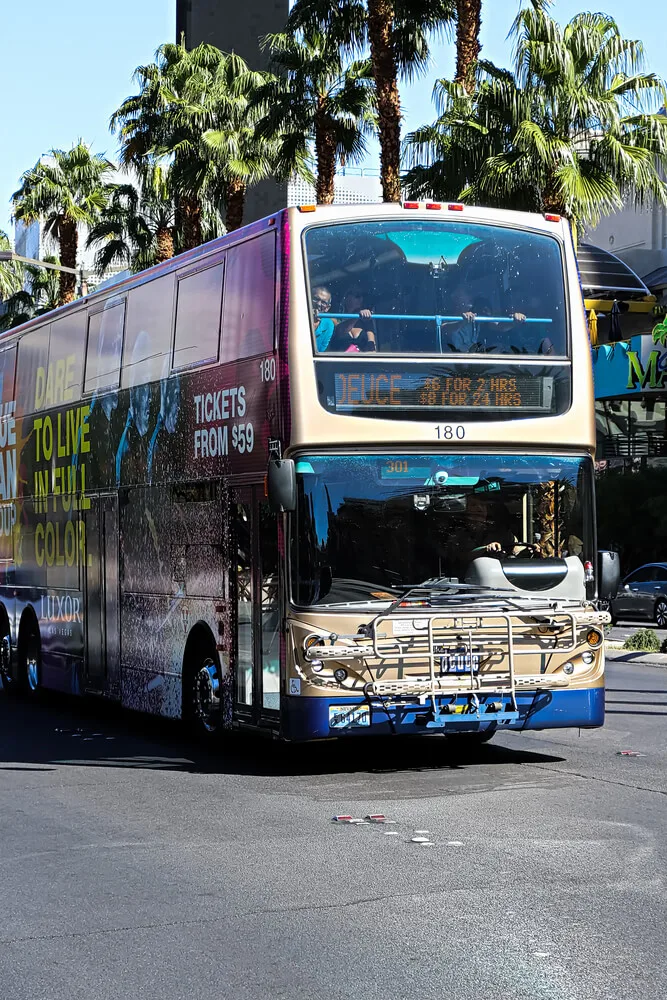 Buses run along the strip and down to Fremont Street all day and night on a daily basis.
The most popular one is 'The Deuce' with stops at almost every casino on the north and southbound routes and downtown Vegas / Fremont Street, 24 hours a day, 7 days a week. Tickets can be bought in 2hr, 24 hour and 3-day increments ($6, $8 and $20 respectively).
*Tip* If buying your ticket on the bus, be sure to have the exact change; if not, tickets can be bought on the RideRTC app or at TVM machines at major stops.
Depending on the size of your group, hopping into a rideshare (Uber, Lyft) for short trips around the city could work out to be cost-effective.
Traditional taxis are available, we wouldn't recommend them as they have been known to take the long way to bump up their fares. Locals call it 'long-hauling' and can result in fares 25%-35% higher than rideshares. Our tip would be avoid taxis where possible.
Limousine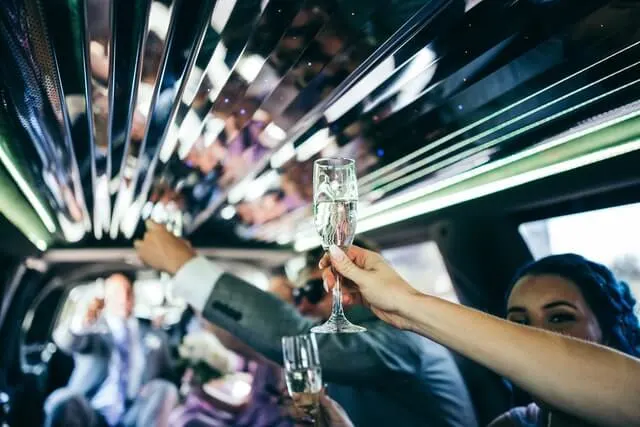 Limos are also available for hire for the ultimate Las Vegas experience. Experience being driven down the strip as they do in the movies for as little as $50 an hour!
Public WiFi Availability in Las Vegas
It just turns out that Las Vegas is a money-magnet for all sorts of things ⁠- including your internet connection.
There are vicinities within the city that will charge you at least $18 just for you to access your email on your laptop, tablet, or phone. There are also hotels that will charge you for your WiFi consumption, either via straight-up cash or it's part of what you're paying for under the "daily resort fee". Internet access does not mean free internet access
If you don't have a local sim card and/or a portable WiFi device, here's a complete list of free WiFi hotspots around Las Vegas.
How To Pick a Great Place to Stay in Las Vegas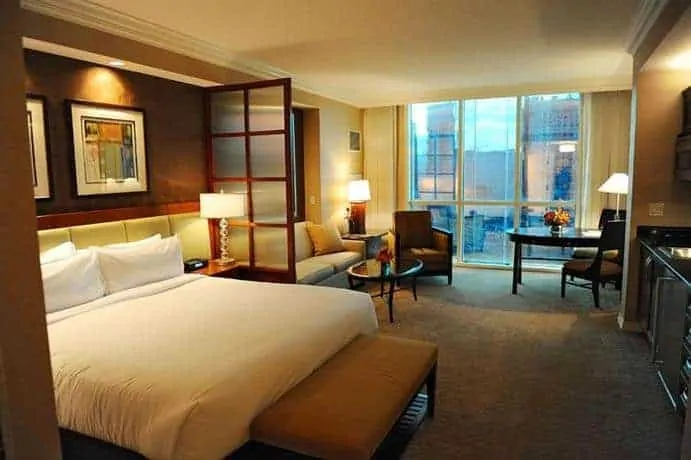 Ranging from luxury Las Vegas hotels to budget motels, there really is something for everyone in this one-of-a-kind city. Getting around in Las Vegas depends on a lot of things, but primarily is dictated by what hotel you choose. We carefully curated a list of the best places to spend the night in Las Vegas ⁠- complete with options for every budget (or lack of!).
*Top Tip* Plan your stay during the week when hotels are significantly cheaper; AND beware of 'Resort Fees'. Almost all of the hotels on the Strip charge them even though they are illegal under Nevada state law in contravention of the Deceptive Trade Practices Law. Click here to find out more about how to avoid these fees.
Things You Shouldn't Do On Your Trip To Vegas
Never forget to give tips & gratuities in Las Vegas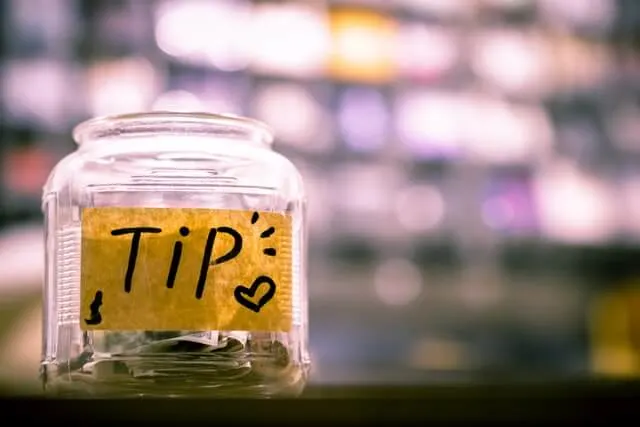 The service industry is generally and undeniably what keeps Sin City alive and thriving – which makes it just right to give appreciation by means of tipping to the service crew who work tirelessly on a daily basis with crazy and intense working hours.
Never bend your cards while playing in Las Vegas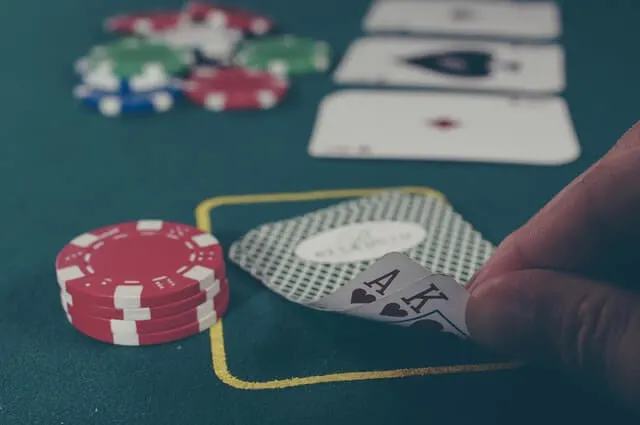 Unless you want to be kicked out of a casino, be mindful not to bend your cards when playing! Bending of cards during a game session is automatically considered as cheating. In Vegas, cheaters are always made sure to be dealt with accordingly – and you don't want to be on the receiving end.
Never Jaywalk in Las Vegas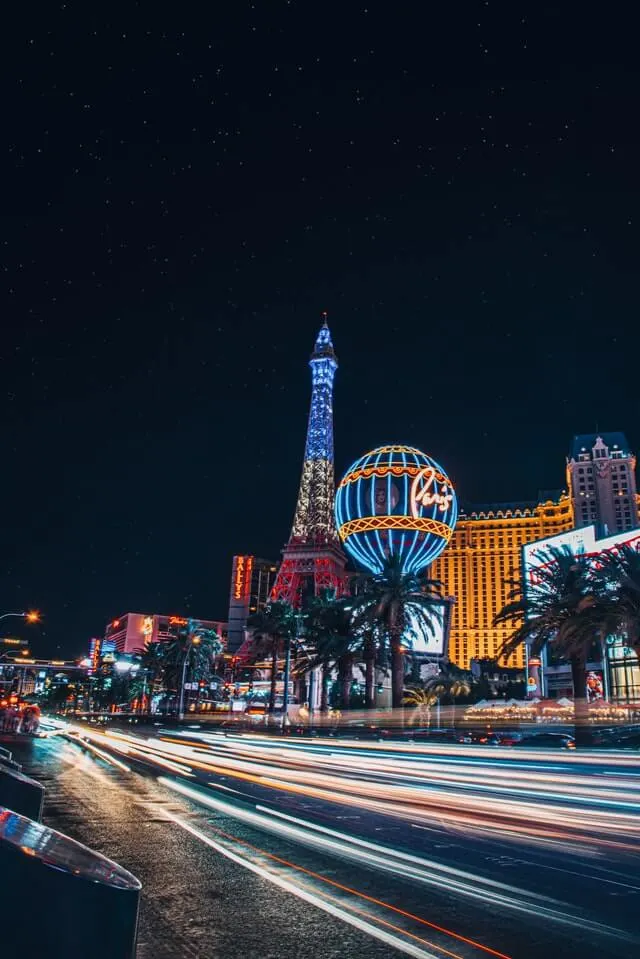 Yup, Las Vegas is THAT strict. Even when there are no cops or CCTVs within the area, make sure that you're abiding by one of the simplest rules in the State. When you get caught in the act, you may be asked to pay hefty fines (and that is if you haven't been collected by a car beforehand).
There are designated crosswalks and plenty of pedestrian bridges connecting the hotels – stick to them and don't attempt to cross the roads outside of official spots.
Do not swim in the Bellagio Fountain in Las Vegas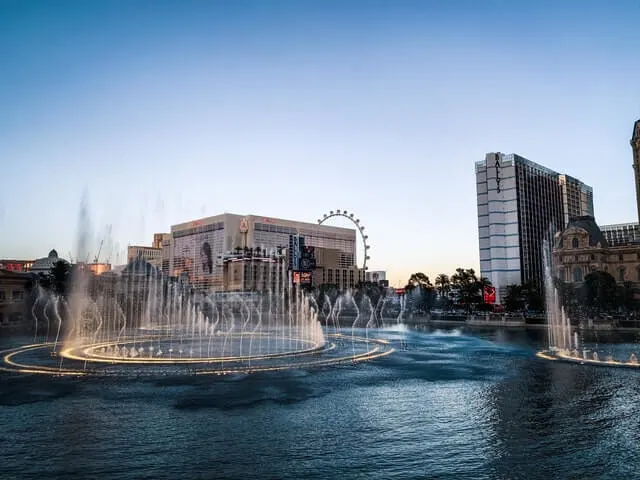 Unless you want to take a trip down to the police station as well, do not attempt to swim in Bellagio Fountain – no matter how tempting it is! The fountain is iconic for its water and light show. If you really want to take a dip, you may always enjoy your hotel's swimming pool or any of the day club pool parties along the strip.
Do not buy water from street vendors in Las Vegas
There is no way for you to check whether or not the vendors are following safety and sanitary protocols when "repacking" your bottled water. Not to mention that they also do not have licenses or permits to sell within the vicinity. Just remember to bring your own bottle of water during your trip or just make sure to buy from convenience stores to make sure of the cleanliness.
Do not use casino ATMs in Las Vegas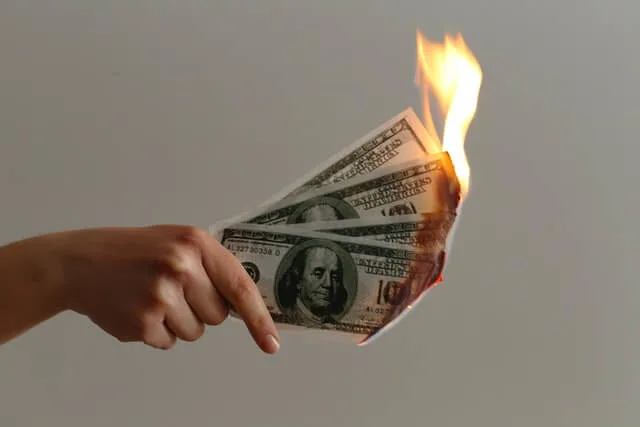 Withdrawal machines inside casinos in Vegas are known to charge excessively (upward of $10!) as compared to machines located elsewhere. Either bring enough cash or make your ATM withdrawals from the CVS, Walgreens or Target stores dotted along the strip, witch charge a much more reasonable $3 per withdrawal.
There are plenty of scams in Vegas, and Timeshare and other 'Sales' are two of the biggest ones. These people will approach you and try and tempt you with show tickets or general chit-chat – 'how long are you in Vegas', if you're a couple 'how long have you been married?' – your best bet is to keep walking, ignore them, or a short sharp no thanks normally does the trick. Whatever you do, don't engage.
Don't Forget Your Bathing Suit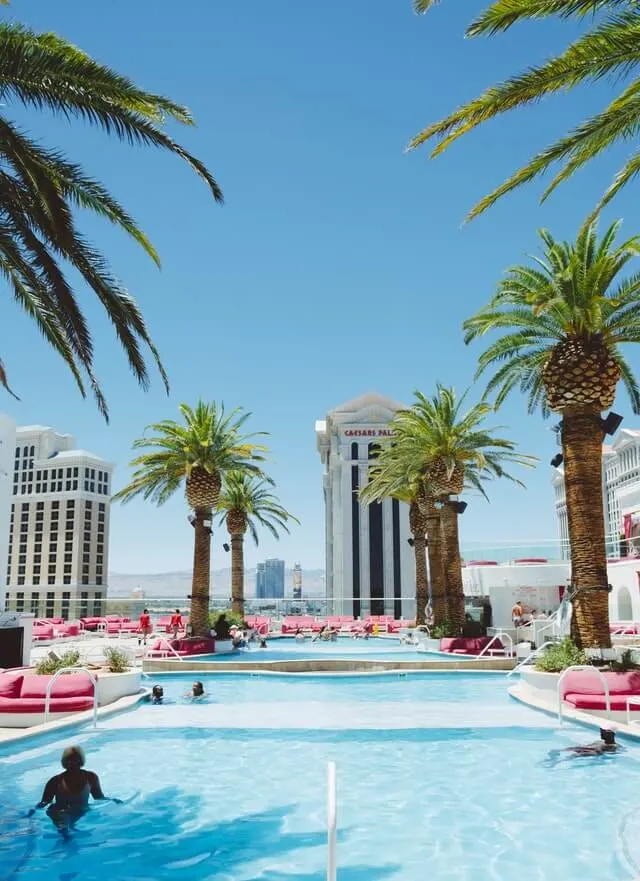 It sure is hot in the desert and after a long day of sightseeing and walking the strip, a relaxing dip in your hotel pool could be exactly what you need.
And if you are here to party, hitting up one of the day clubs or pool parties could be a great way to spend the day. From the Azilo Ultra Pool at the Sahara to the Wet Republic Ultra Pool at the MGM Grand – and everywhere in between on and off the strip – you'll be spoilt for choice.
Either way, bathing suits are a must.
Don't shop in the Hotel Gift Shop
If you check into your hotel and realize you forgot your toothbrush, you might think the easiest thing may be to pop downstairs and grab one from the hotel gift shop. But don't. We can guarantee whatever you need to pick up, it will be horrifically expensive. Head to the nearest Walgreens or CVS instead and save yourself a few bucks.
And for the men… Don't think she is interested in you.
If you're sitting quite happily gambling away or enjoying a drink in a bar alone and a beautiful woman approaches you, there is a high chance she's not actually interested in you, and an equally high possibility she is a lady of the night. We're not saying you're not attractive – but if she comes to you with no preamble, you're more than likely a mark.
Top Las Vegas Travel Tips for First Timers: The Fun Stuff
How many days to spend in Las Vegas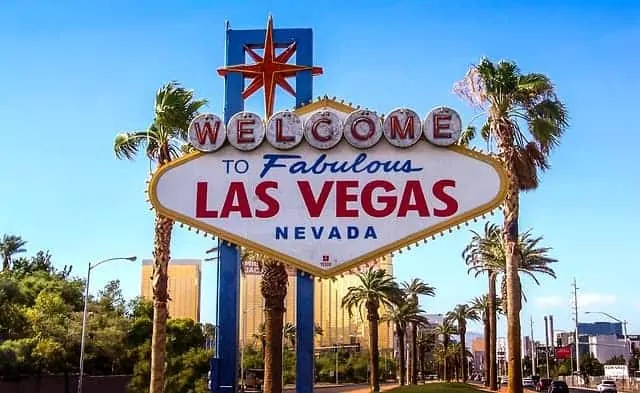 Regardless of where you are coming from, 3-5 days in Las Vegas is more than enough. It's a comfortable, relaxing amount of time to eat, see some shows, relax poolside, explore the Strip pretty thoroughly, see surrounding areas, and to book yourself some tours and sightseeing activities.
Pack and Wear Comfortable Shoes
You're bound to be covering some miles on foot while you explore Las Vegas, and a pair of comfortable shoes is an absolute must. Sore feet do not make for a fun trip anywhere, especially in Las Vegas.
Where to eat in Las Vegas
There are simply so many places to eat and wonderful Las Vegas restaurants it would be impossible to list them all in one post, but let us give you a very quick highlight reel to get you started!
Fine Dining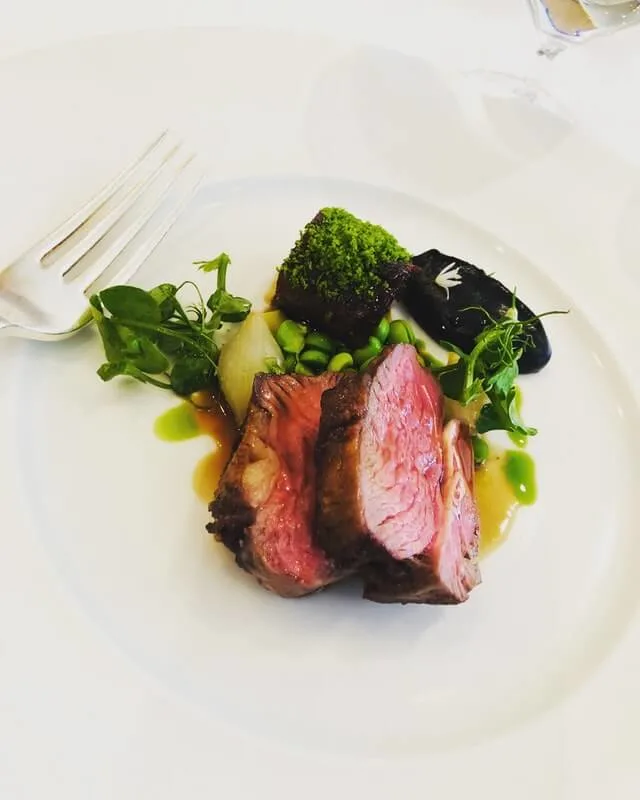 Top of the World at The STRAT (aka The Stratosphere Tower)
Eiffel Tower Restaurant at Paris Las Vegas
Joel Robuchon at MGM
Edge Steakhouse at Westgate
Restaurants by Celebrity Chefs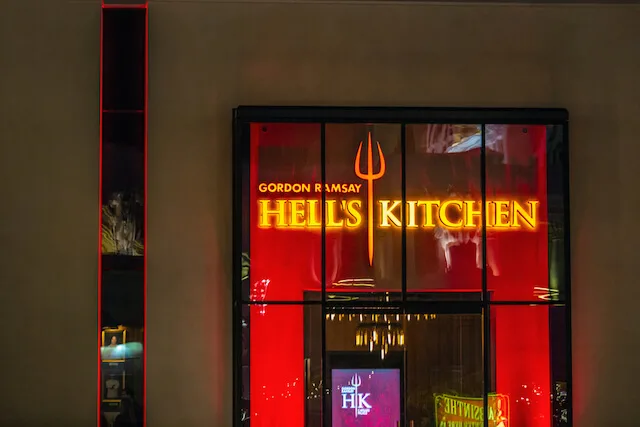 Bazaar Meat by Jose Anders at The Sahara
Michael Mina at The Bellagio
Gordon Ramsey Hell's Kitchen at Caesars Palace
Wolfgang Puck Cut at The Venitian
All You Can Eat Buffets
Most hotels on the strip have an AYCE Buffet option – but not all buffets are created equal and friends don't let friends eat at the Circus Buffet. Our picks would be:
Bacchanal Buffet at Caesars Palace ($$$)
Wicked Spoon at The Cosmopolitan ($$$)
Drag Brunch at Senor Frogs ($$)
The Buffet at Wynn ($$$)
Cravings at The Mirage ($$) – and includes free beer & wine, albeit a limited selection.
Cheap Eats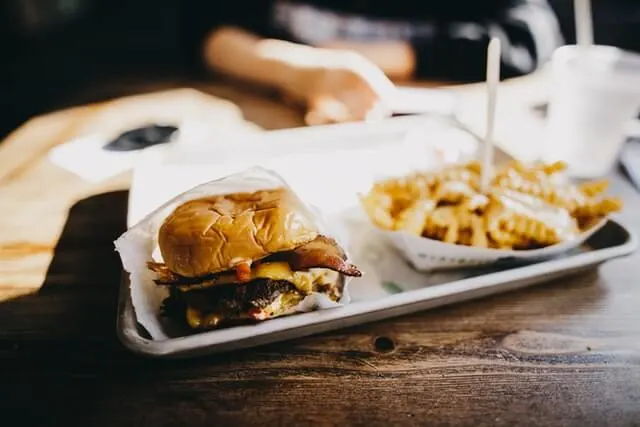 For the number of fine dining and celebrity establishments, not to mention extravagant all-you-can-eat buffets, there are an equal number of delicious, cheap eats all over Vegas. Here are a few of our picks, read about more cheap eats in Vegas here.
Shake Shack (between NYNY and MGM) – grab a burger & chips for $6.50
Taco's El Gordo (near Wynn) – street tacos for $2.85 each
Stagedoor (near Linq) – dive bar on the Strip serving hot dogs and beer for $1
Pepitas Kitchen (Resorts World Food Court) – $15 pulled pork, crispy skin and truffle-infused rice
Las Vegas Highlights You Can't-Miss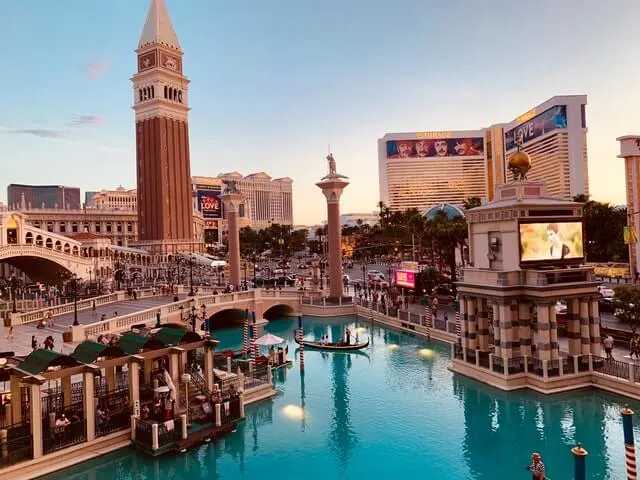 These are just some of the Best Things To See & Do in Sin City:
Walk The Strip and explore the hotels – beautiful, themed, each one different to the next.
Watch the Musical Dancing Fountains at the Bellagio.
Shap a photo at the 'Welcome To The Fabulous Las Vegas' Sign.
See a show. Cirque du Soleil, Blue Man Group, Absinthe, Magic Mike – the choice is yours.
Wander the Linq Promenade.
Watch the Viva Vision Show at Fremont Street.
See the Wildlife Habitat at The Flamingo, or slide through a Shark Tank at the Golden Nugget; or glide underneath Shark Reef on a moving walkway at Mandalay Bay.
Seek out a Speakeasy or Hidden Bar.
Visit the Mob Museum & Neon Museum (both are hidden gems that have gained popularity in recent years)
Ride the Thrill Rides at the top of The STRAT; and
Don't forget to get out of the city!
RELATED: For more, check out our full list of 60+ Things to do in Las Vegas BESIDES Gamble!
Day Trips from Las Vegas
As if going around Las Vegas isn't too much fun already, you're in it for more! There's a lot of great tours and day trips from Las Vegas you can book to explore the city's surrounding area, too.
Visit the Grand Canyon, America's most iconic natural wonder. There are helicopter trips with champagne and canyon landings or bus trips highlighting the West Rim. You can also get up high in Las Vegas on a hot air balloon ride wherein you can soar above the Strip and nearby Red Rock Canyon for an hour before landing for a light picnic with a glass of champagne.
Take an ATV tour and bounce around a 15-mile track in Dune Buggies in the Desert! Or hop in a Hummer Tour of the Hoover Dam and catch the epic experience to cruise past Boulder City, Lake Mead, and the Black Canyon.
There are some great National Parks just outside State Lines which also make for great day trips from Las Vegas. Zion National Park is 2.5 hours away and Bryce Canyon National Park is 4 hours. Death Valley National Park borders California and Nevada – which makes it one of the most memorable day tours from Las Vegas.
13 Ways to Save Money In Las Vegas
Vegas is a money magnet that has the potential to attract time and money right out of your pockets! It's easy to get mesmerized by the lights, glitz, and glam. Set a daily spending max, pace yourself, and stick to your budget. And for those on a budget, or who find they gambled or partied a little too hard, there are LOTS of Free Things To Do in Las Vegas along with our top tips to not break the bank.
Plan your visit for Mid-Week
You can save tons of money by traveling to Vegas midweek versus fighting the weekend crowds. Many of the big hotels like Flamingo, The Link, and Circus Circus offer specials starting at $22 per night.
See a Free Show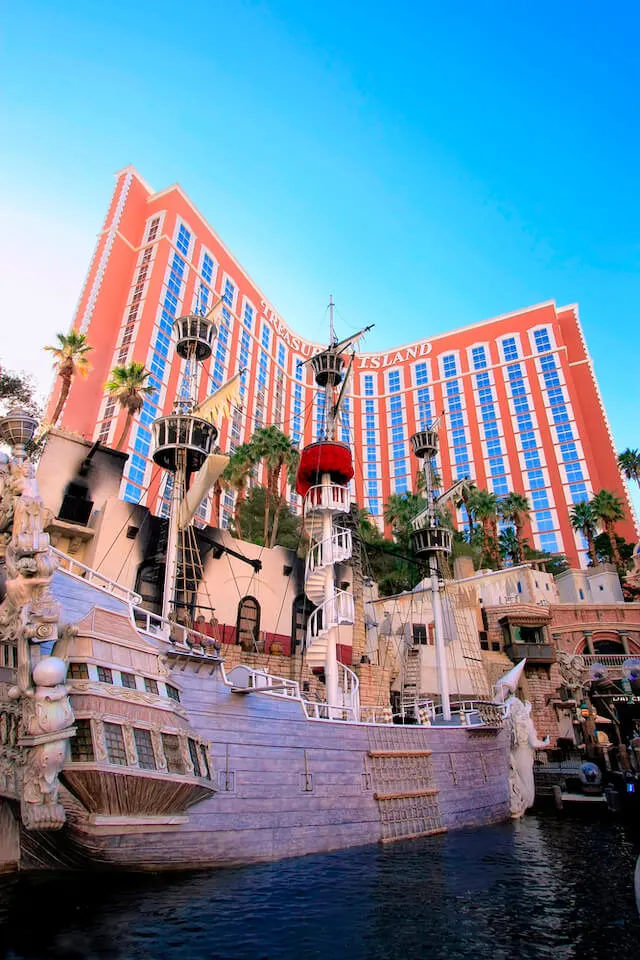 From Siren's at Treasure Island (discontinued in 2021), The Volcano at the Mirage (although for not much longer), Circus Shows at The Midway, Circus Circus, Viva Vision at Fremont Street, Fall of Atlantis at Caesars Palace, Big Elvis at Harrah's, the Bellagio Fountains etc.
Drink in the Casinos…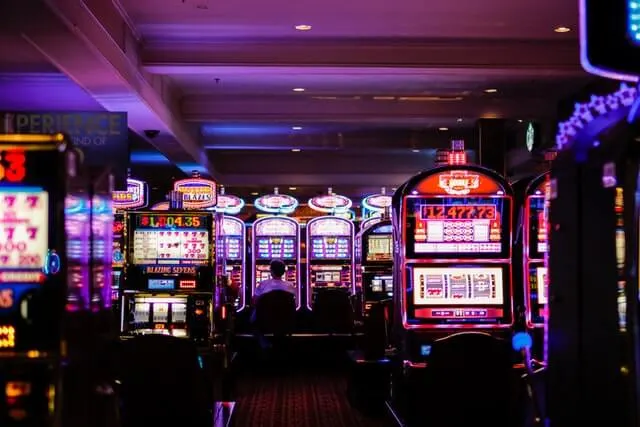 It's common knowledge that the Casinos want to keep you there, and so as long as you are putting money in the machines or onto the tables, they'll continue to bring you drinks. Depending on how much money you are spending – or how well you tip your server – will dictate how quickly you get a second (or third) round.
Note, if you are on a budget, or just want a bottle of water, you don't actually have to put money in the machines, just sitting down at the slots and pretending (or playing extremely slowly) is often enough for a single drink. Just be sure to check what the spin value is to ensure you're not at a machine that charges $20 per spin!
… Or Look for Happy Hours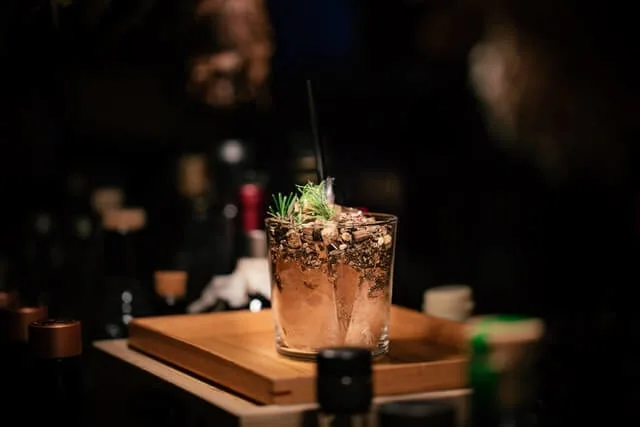 For other cheap drinks, be sure to keep an eye out for happy hour deals on and around the strip. They can offer great value often with 2-4-1 or Buy one get one free deals.
As we mentioned above, taxis are the worst option when it comes to rideshare in Las Vegas. Always opt for Ubers and Lyfts if you are looking for an A-to-B option, and remember you have to order them to a particular spot and you can't hail them down on the Strip (it's against the city's safety laws).
Bring Cash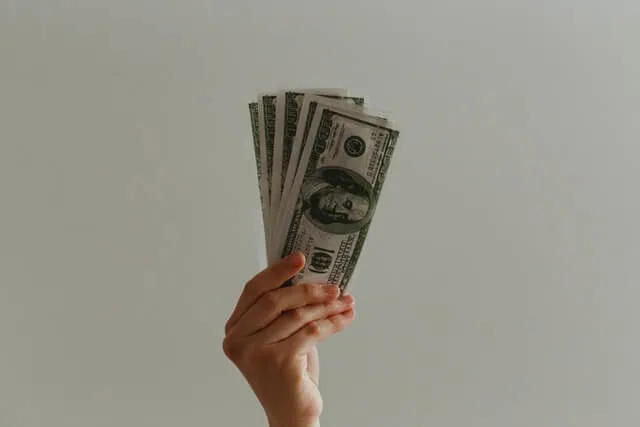 Las Vegas is still a town that loves cold hard cash, and having enough with you for your budget, and in small denominations for appropriate tipping, will make sure that you don't need to use the hugely overpriced ATMs in the casinos. If you do need to find a cash machine, head to the nearest Walgreens or CVS where ATM fees are much lower (around $3 vs $10+ in the casinos).
Sign up for & Use a Players Club Card
Once you check into your hotel, and before you sit down at your first slot machine – head to the loyalty program desk and sign up for a players club card. They are free and allow the hotel to track your spending – which may sound bad – but in an effort to entice you back, you'll be offered various discounts and even free nights on future trips if you play your cards right (or even wrong!)
Gamble off the Strip (and pick the right game!)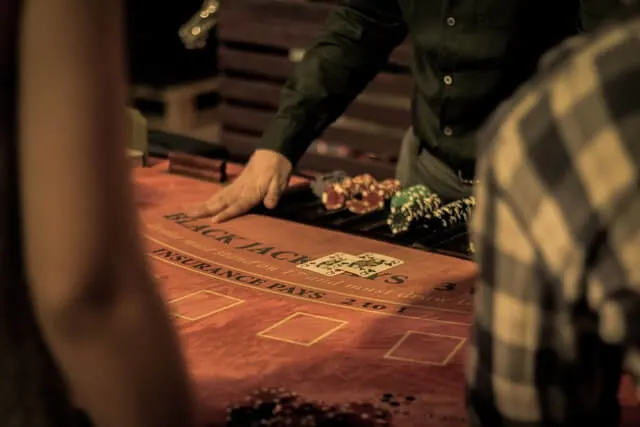 It's not just a saying that the 'house always wins' and the bigger and glitzier the casino, the worse the odds for you. If slots are your thing, the ones on Fremont street or around Boulder have a reputation for being 'looser'.
For other games, try to play ones with the best odds and lowest house edge. Table games such as Blackjack and Craps, along with Roulette are your best bet (literally), with Keno, Slots & Wheel of Fortune being the ones you should avoid.
Check Groupon, Tix4Vegas & other Aggregators for Discount Tickets for Shows & Attractions
When planning your trip be sure to check ticket aggregators such as Groupon to avoid paying full price for tickets for anything and book your tickets in advance ahead of time. Even if it's only saving you a couple of bucks versus the box office price. Every little helps!
And while you are in Las Vegas, head to the Discount Ticket Booths dotted along the strip for last-minute bargains.
Download the MyVegas App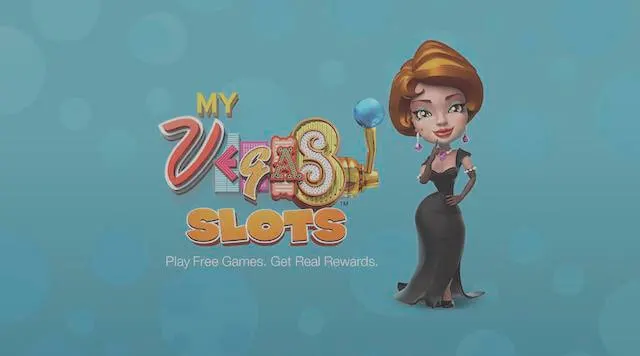 So hear me out on this one, a free casino app might not sound all that appealing, but by playing/letting it run a couple of hours a day, you can amass 'coins/rewards' which can be exchanged for lots of different things. Free cocktails/shots, hotel deals, transport passes, in-casino gameplay etc. And you don't have to spend a cent of your own money.
Download it when booking your trip, rack up your rewards and redeem them before your visit – they usually have a validity of 30-45 days (and often disappear when you are actually in Las Vegas). Just be sure to check the terms and conditions of each reward for any blockout dates.
(Obviously, the aim of the app is that you buy coins, but you absolutely do not have to. If you log in every day, you'll be given free coins, and there are games to play to earn more in the app. But it's the gold 'reward coins' you really want and those accumulate through time in the app. If you do decide to put your own money in, please gamble responsibly.)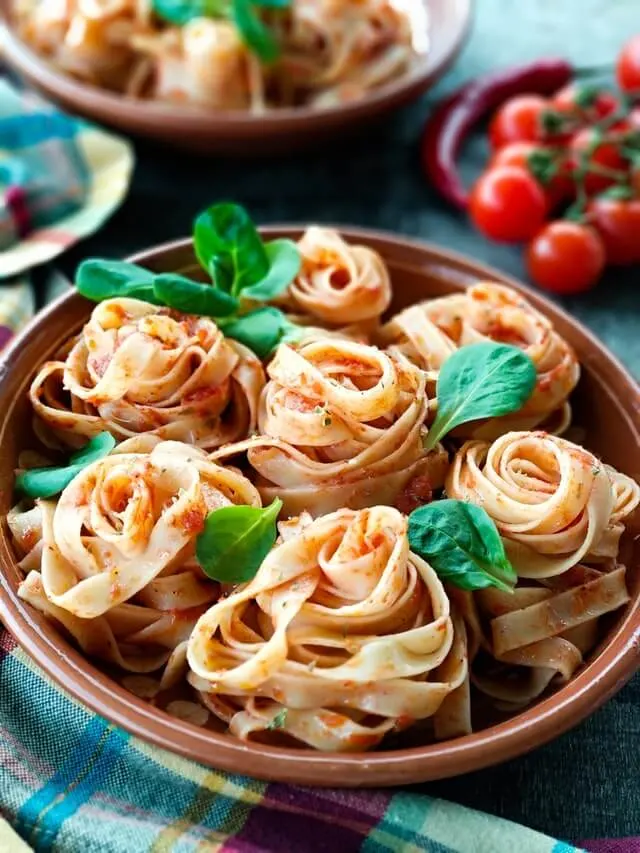 Depending on your appetite, you may just find that the portions in Las Vegas (or anywhere else in America!) could feed a small village. Assess the size of your group and order accordingly.
This mindset doesn't work for everywhere – your high-end restaurants will likely have smaller portions. But wherever you decide to dine, take a peek around at other tables before ordering and you should be able to work out how much you need.
Head to the Waldorf Astoria for Afternoon Tea…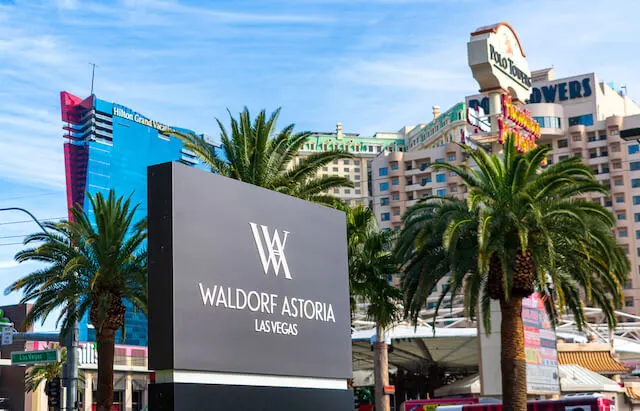 …but don't actually order the Afternoon Tea. Afternoon Tea at the Waldorf Astoria, with its beautiful view of the Las Vegas strip from the Tea Lounge on the 23rd Floor, will set you back upwards of $60 per person. However, they have an à La Carte menu that you can order from and you're able to share everything on it.
So you can order a pot of tea for $16, and 4 pastries or sandwiches for $12. That comes to a grand total of $28 for as many people as you want! Who says you can't enjoy afternoon tea at a reasonable price?! (And is one of our top secret tips for Las Vegas!)
Don't Hire a Car
For most people, hiring a car to get around The Strip and Downtown Las Vegas is simply not necessary.
When you'd like a break from walking, public transport offers plenty of options for getting around, from buses to monorails running from as far south as the airport all the way downtown to Fremont Street. Between them, they run 24 hours a day, 7 days a week – just remember to factor in journey times.
If you're in a bit more of a rush, or just want an A-to-B journey with few other people, there are also Ubers and Lyfts in Las Vegas (and are cheaper than taxicabs as we mentioned above). However, for all, you will have to order your ride and wait to be collected (or head to a designated taxi rank) as it is against safety laws for anyone to 'hail' a cab on The Strip.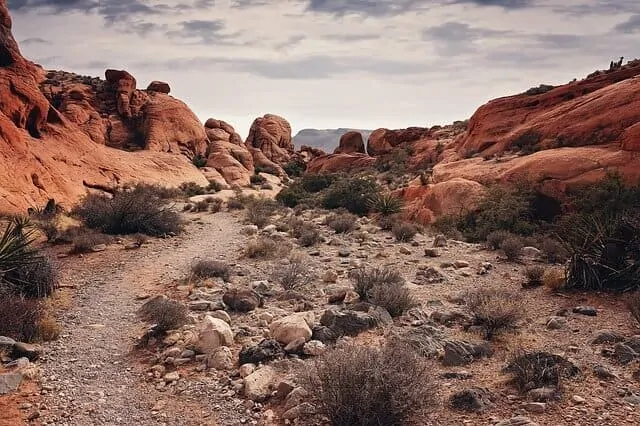 The only time you should think about hiring a car is if you are in a group of 3 or more people and are planning on doing some road trips from Las Vegas. (Red Rock Canyon, Grand Canyon, Hoover Dam, Lake Mead etc) We've found that for a single person or couple traveling together, joining organized tours (bus tours) is generally cheaper than car rentals plus entrance fees to various attractions (not to mention taking a bit of the stress out of your day). In a larger group – which includes a happy-to-be-designated driver – we recommend DiscoverCars for the best deals.
And that's a wrap on our complete list of Vegas tips and tricks for traveling to Las Vegas, full of things you need to know in making sure you get the most from your Vegas vacation! We hope they were helpful in planning your Vegas trip but if we have missed anything, please let us know in the comments.

And if you loved this Las Vegas travel guide, please pin, tweet, flip, or share. I'd really appreciate it!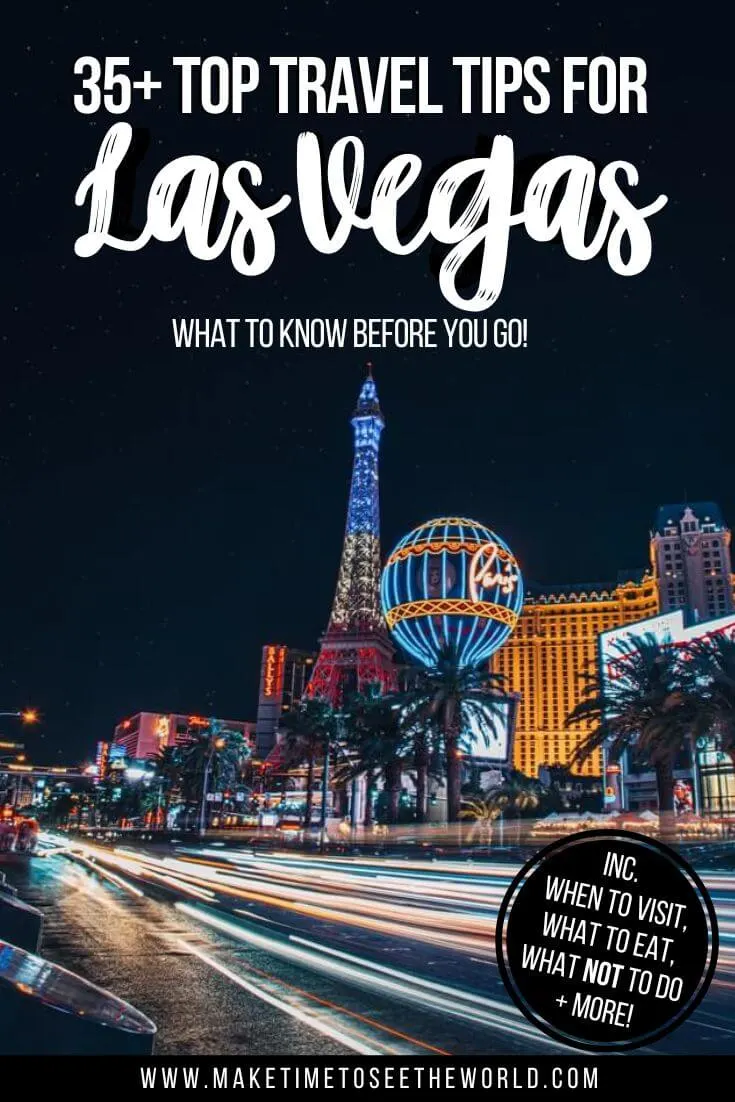 READY FOR MORE USA TRAVEL INSPIRATION? YOU MIGHT BE INTERESTED IN THESE TRAVEL TIPS AND TRICKS, TRAVEL ARTICLES, DESTINATION GUIDES, TRAVELER RESOURCES AND RELATED POSTS ABOUT OTHER AMAZING CITIES IN NORTH AMERICA:

Hi There! Thanks for reading our Las Vegas guides to 35+ ESSENTIAL Las Vegas Tips and Tricks To Know Before You Are Going to Las Vegas. I just wanted to let you know that this post contains affiliate links, which means if you purchase something after clicking a link, I may get a small commission – which is at absolutely no cost to you. If you enjoyed this article and are going to be searching for some of the things I mention anyway, I would love it if you could click through from the links above & thank you in advance! Read my full Disclosure here.
And a huge Thank You for reading the MakeTimeToSeeTheWorld travel blog.