Seductive tango, juicy steak and robust wine are enough reasons to convince me to visit the Argentine capital – but if you need a little more convincing then we've put together a fantastic list of Things to do in Buenos Aires along with recommendations of where (and what!) to eat to give you a bit more inspiration. Buenos Aires will amaze you with its beautiful architecture, wide boulevards and non-stop nightlife and while you would be able to see a lot in three days in Buenos Aires, it's better to spend more time here to really get a feel for this sexy city.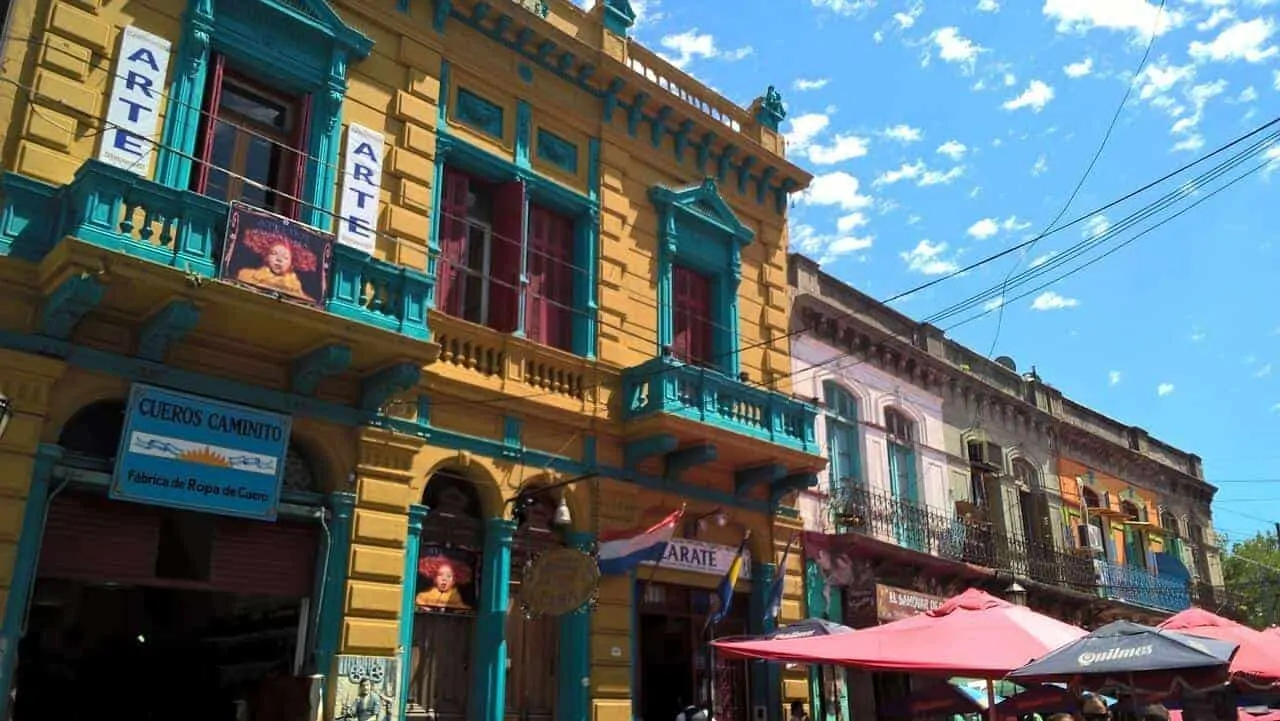 Disclaimer: Almost all posts on this site contain Affiliate links, and this one about the best things to do in Buenos Aires is no different. This means that if you click on any of the links in this post (and make a purchase) I may receive a small commission at absolutely no cost to you. Each post is carefully crafted to (hopefully!) answer all your questions and recommendations are made where we believe they will improve your trip and help with your planning. As such we thank you in advance should you decide to click & buy. Read my full Disclosure here.
A Guest Post By Rebecca Arnold of Rebecca and the World
Essential Buenos Aires Travel Tips: What to Know Before You Go
When to visit Buenos Aires
The weather in Buenos Aires in spring and autumn is mild and pleasant and is the best time to visit the city. Jacarandas line the city's wide boulevards and in spring they bloom, making for a wonderful sight.
Summers are hot and humid. Winters don't bring snow, but it can be cold and it often rains.
How to get around Buenos Aires
Step out on to any street in Buenos Aires and there'll be a cab only a few minutes away. All taxis are metered so make sure the driver turns it on. To help your driver, know the cross streets of the place you're going to, as that's how drivers tend to navigate.
Buy a SUBE card to use public transport. It works on the bus and Subte (metro railway) systems. You can purchase the card from the Subte ticket window at stations or from most convenience stores (called a kiosko). Public transport is cheap and the network is extensive. You can download the Cómo Llego app, which provides details on the best way to get from A to B.
Where to Stay in Buenos Aires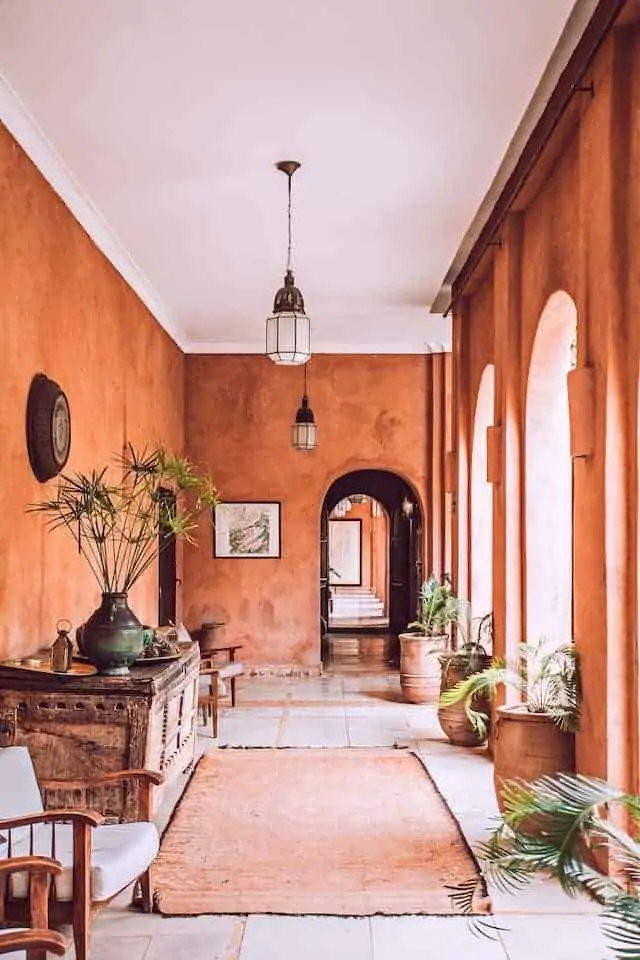 You'll be spoilt for choice when it comes to hotels in Buenos Aires. From modern luxury to traditional style, there is something to suit everyone and these are our top picks for all budgets.
Luxury (4*): Hotel Metropolitano Supara ($70-100 per night) – gorgeous decor, great location, free WIFI and breakfast.
Mid-Range (3*): Hotel Facon Grande ($45-60 per night) – in the heart of the city, clean, modern with free Wifi and includes a fantastic breakfast.
Budget (2*): Gran Hotel Hispano ($25-35 per night) – Set in a restored Spanish-style building with classical decor, this hotel is great for those traveling on a budget or wanting to save a bit of cash.
Top Things to do in Buenos Aires
Teatro Colón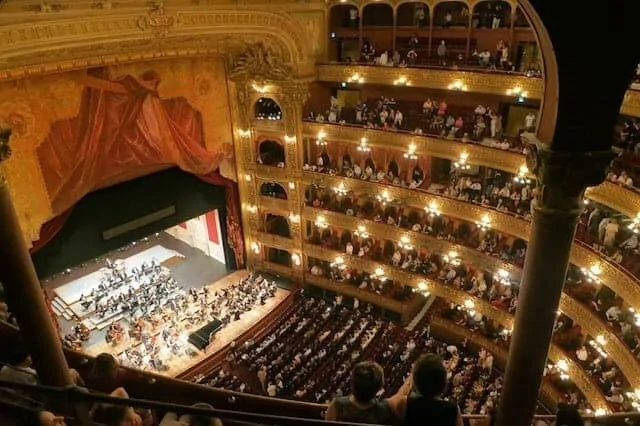 Located at: Cerrito 628
Buenos Aires is filled with dazzling architecture, but it doesn't get more opulent than the Teatro Colón, the city's performing arts centre. This theatre, built in the mid-1800s, is dripping in gold leaf, crystal chandeliers and red velvet curtains. It's rumoured that the late, legendary Pavarotti said that the theatre was perfect except for one flaw: its acoustics are so magnificent that the audience can hear even the tiniest mistake.
Join a guided tour (held every 15 minutes, in multiple languages) to get a sneak peek behind the scenes or head here for a fancy night out for the opera or a concert.
Recoleta Cemetery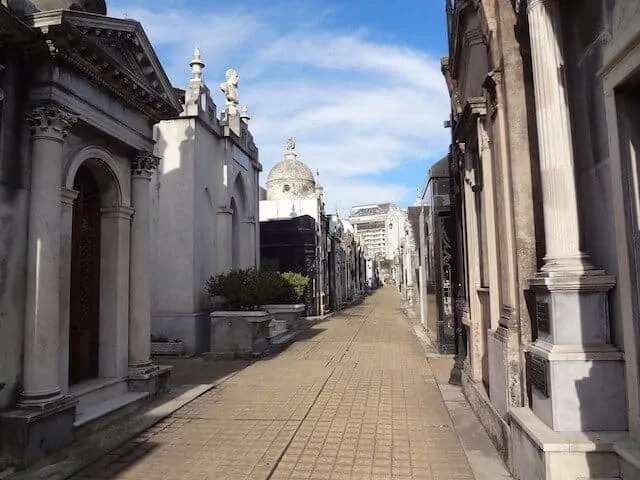 Get Here: Corner Junín and Guido

Everyone from Argentine generals to the elite of Buenos Aires is buried in Cementerio de la Recoleta. One of Buenos Aires's most famous landmarks, it is filled with extravagant tombstones and crypts. You can grab a map at the entrance and follow the rabbit warren-like alleyways to find the final resting place of Eva Perón.
Plaza de Mayo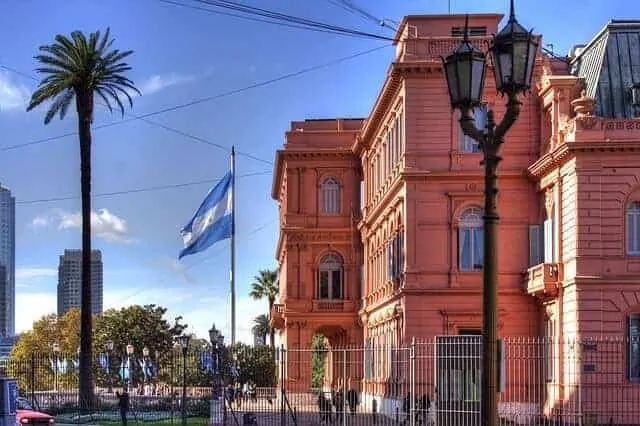 Find it: Corner Avenida de Mayo and San Martín

Buenos Aires's Plaza de Mayo is the city's hub for politics and protests. This square is bordered by the Casa Rosada (the presidential palace), the Cathedral Metropolitana (where Pope Francis led mass services when he was the Archbishop of Buenos Aires) and the Cabildo (the former town hall).
You can tour the Casa Rosada on the weekends. The city hosts free guided tours in English o Saturday and Sunday at 12.30pm and 2.30pm – you must reserve in advance. You'll even have the chance to stand on the balcony from which Evita addressed her adoring crowds (and Madonna infamously sang "Don't cry for me Argentina").
Palacio Barolo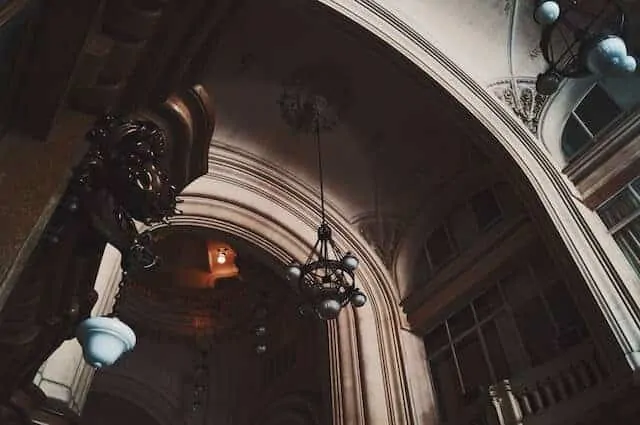 On the map: Avenida de Mayo 1370

Commissioned by an Argentine businessman, Palacio Barolo is a fascinating building inspired by Dante's Divine Comedy. It's divided into three parts: the basement and ground floor are hell; the 1st to 14th flours are purgatory; and the 15th to 22nd floors are heaven. If you climb to the top (not suitable for those afraid of heights!) you'll have a magnificent view over Buenos Aires.
The building can only be visited on a guided tour, which is offered in English and Spanish.
El Ateneo Grand Splendid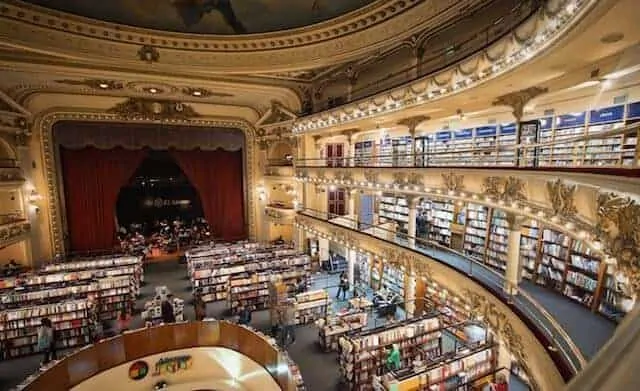 Go inside: Avenida Santa Fe 1860

Once a grand theatre, shelves and shelves of books now fill this majestic space instead of adoring crowds. While the English section is limited, you can pick up some classic books, including Argentine authors, in Spanish. Even if you're not in the market for some books, it's worth a visit to imagine what this former theatre was like, when tango music once filled the air. You can sip a coffee at the café that now sits where the stage once was.
San Telmo market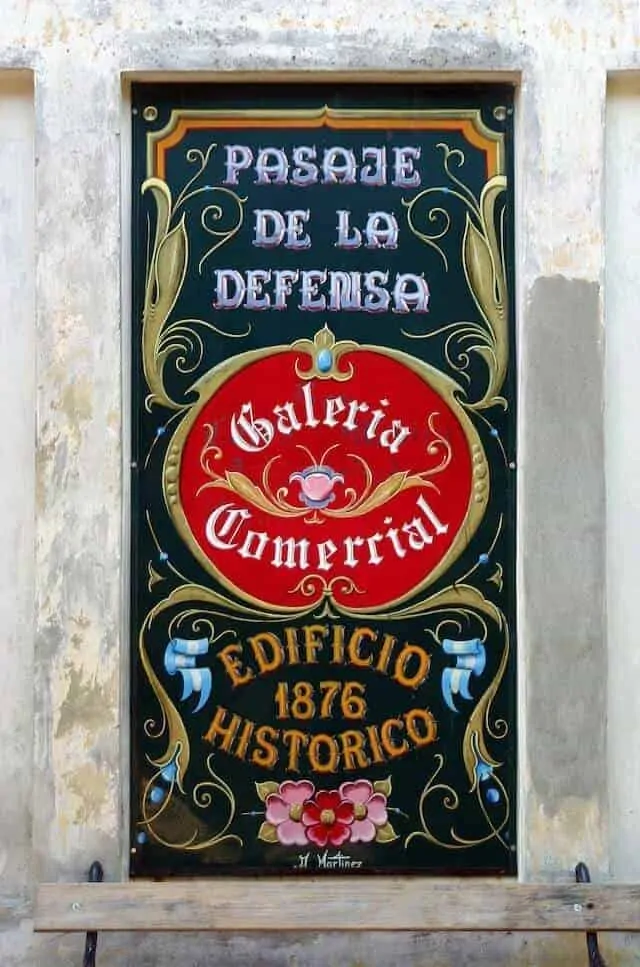 Every Sunday, the San Telmo barrio (neighbourhood) comes alive with a market that stretches dozens of blocks. It's a great place for people-watching and to pick up some souvenirs to take home. Vendors sell cowhide rugs, paintings, handmade leather bags and shoes and colourful blankets and ponchos from northern Argentina. Keep an eye out for pickpockets.
If you can't make it here on a Sunday, San Telmo is still worth visiting during the week. This neighbourhood was once home to the very wealthy, but a yellow fever epidemic in the 19th century forced them out to Recoleta. Mansions that once held just one family were subdivided to house dozens of poor families squeezed together. In among these old houses are stores selling unique antiques and vintage clothing.
Wander through the city's parks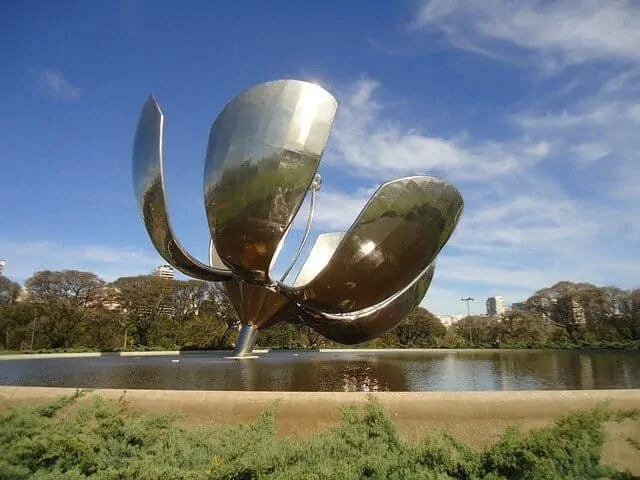 Buenos Aires is littered with lots of green space, and every evening and weekends they are filled with families and friends enjoying each other's company. These parks are a great escape from the sometimes-overwhelming bustle of the city.
On Sundays, the areas around Parque 3 de Febrero in the Palermo neighbourhood are closed to traffic, and parents stroll with their children, rollerbladers glide down the boulevards and vendors cook up food in trailers to hungry weekenders.
The Jardín Japonés (Corner Avenidas Casares and Berro) often has exhibits and workshops showcasing Japanese music and art.
La Boca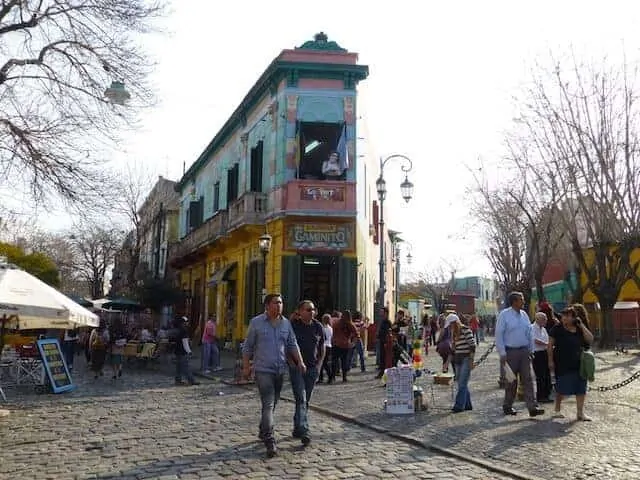 No doubt you've seen La Boca's colourful buildings in any marketing materials about Buenos Aires or Argentina. Once a poor working class neighbourhood (and still that way in some parts), visitors are drawn to El Caminito, the area's main street, to see tango dancers in the street and buy arts and crafts. It's worth a visit, but do keep in mind that it's very touristy.
Cheer at a football game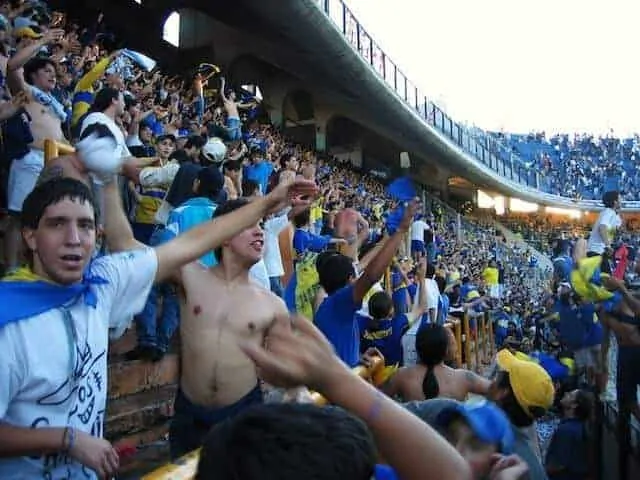 While some claim that Catholicism is Argentina's main religion, it has strong competition from the country's other love: fútbol (soccer or football). Joining the roaring crowds at a game is an experience like no other. Every team has its fanatics who have songs and dances and the crowds spend the whole game chanting. Games have been known to erupt into chaos and sometimes violence. For that reason, it's best to go with an organised tour who will help you navigate the tricky ticket purchasing process and make sure you're kept safe. Gooooollllll!
Take a food tour
The best way to get to know a city is through your stomach, and there are two food tours I always recommend to visitors. Learn about Argentina's food culture at The Argentine Experience, which is not really a cooking class, but you will get involved in making some of your meal. At Steaks by Luis, you'll learn about a traditional Argentine asado (barbecue). Try one of these experiences at the start of your trip and you'll be ordering food like a pro for the rest of your trip. They're also a great way to meet other people. Warning: both are very generous with their servings of wine… don't plan anything too early the following morning!
Go shopping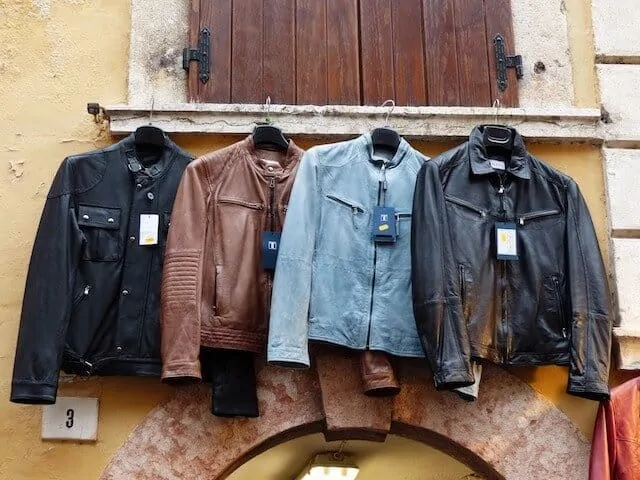 Buenos Aires is a shopper's paradise. If you have a few days, get a leather jacket made by one of the many tailors in the city. You can get it made from cow, sheep, goat or even carpincho (from the capybara rodent) leather and in all hues. Tailors don't stop at jackets: they can make leather boots, leather gloves and even leather bags.
Visit a secret bar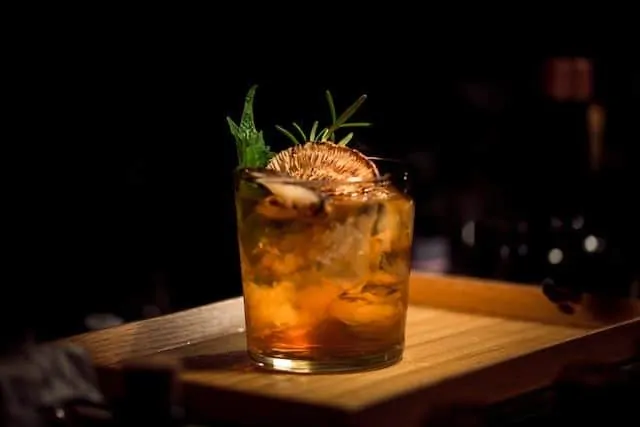 Buenos Aires has an inordinate number of speakeasies. To enter Frank's Bar (Arévalo 1445) you'll need to pass a few tests. Check out their Facebook page where they leave clues to that week's password. Once you've figured out the password you'll need to tell the doorman who will give you a code that you need to enter into a phone booth at the back of the bar. Once you're through here, the door opens to reveal the bar. You've deserved a fancy cocktail after that!
At Florería Atlántico (Arroyó 872) in Recoleta, the bar is accessed through a giant refrigerator door inside a florist store. The cocktails are stellar and the bar snacks are a must. Make sure to check out the locally made Apóstoles gin (which you can also buy in the flower shop).
The only way you can enter the Harrison Speakeasy (at the back of Malabia 1764) is by having a (rather pricey) meal at Nicky NY Sushi. When you get your bill, ask the waiter for the details and hope that he or she will grant you access.
Take in a tango show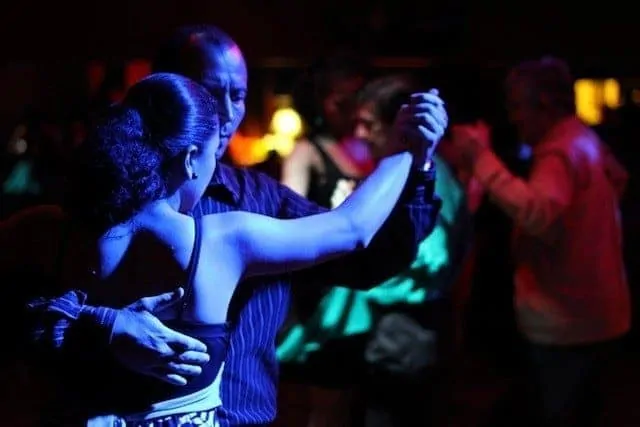 Tango is synonymous with Argentina so you can't miss seeing a tango show while you're visiting Buenos Aires. Avoid the touristy dinner and show sets and head to Bar Sur (Estados Unidos 299) instead. In this intimate environment you'll see the seductive dance performed just metres from your table and hear the musicians play some often-familiar tunes.
For something more raunchy, the lavish Faena Hotel (which deserves a visit just to see its curious artwork) has its dazzling Rojo Tango performance.
Have high tea at the Alvear Palace Hotel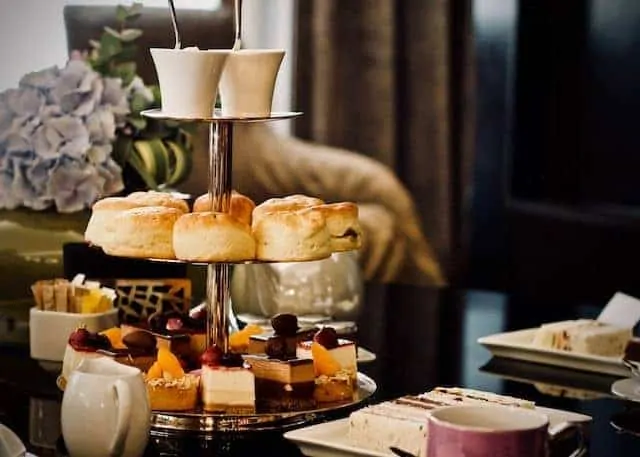 Glam it up: Avenida Alvear 1891
Join the city's elite at the elegant Alvear Palace Hotel for high tea. Nibble on cucumber sandwiches and dainty cakes and pastries as you sip champagne underneath chandeliers. The afternoon tea is held every afternoon and I recommend booking in advance, especially on weekends.
Wander the streets on a graffiti tour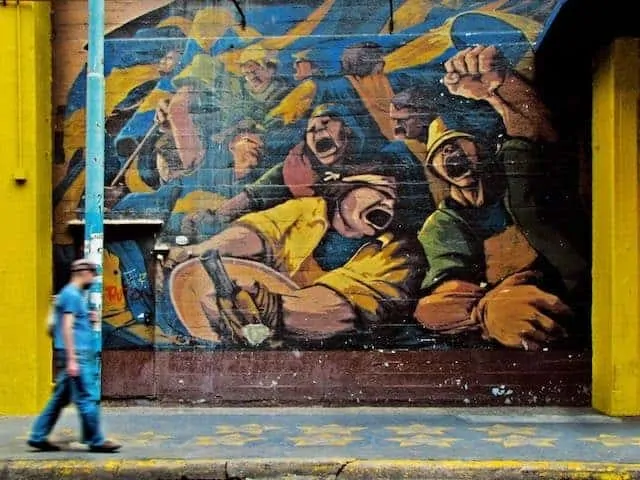 Like any big city, Buenos Aires has intriguing displays of graffiti. Graffiti Mundo runs tours through the Palermo neighbourhood as well as in the outskirts of the city. The company works closely with the city's street artists and you may even see an artist at work during your tour. It's one of the best things to do in Buenos Aires.
Visit quirky Tierra Santa
For something really quirky, Tierra Santa is Buenos Aires's religious theme park. That's right, you'll see Jesus being "resurrected" at the top of a hill and wander among actors portraying scenes from the Bible.
What & Where to Eat in Buenos Aires
Prepare to put on a few kilos when you visit Buenos Aires! You could plan your trip to Buenos Aires solely around the food – and if you do, you must try some of its most recognisable eats:
Steak – Argentina has the highest consumption of meat in the world. You can't go anywhere in the country without the tell-tale smell of steak grilling.
Empanadas – like a pastry turnover that's baked or fried. You are going to eat SO many of these on your trip to Buenos Aires.
Locro – a traditional Argentine stew made of beans, corn, vegetables and meat. It's hearty and comforting.
Choripan – not the fanciest of food but oh-so-tasty. It's a sausage that's served in bread – make sure you load it up with chimichurri sauce.
Provoleta – Americans have queso, Argentines have provoleta. This disc of cheese is cooked on the grill and often served at your table still bubbling. It's a great starter for a meal.
Dulce de leche – the best condiment that ever existed, this is a creamy caramel sauce/jam.
Alfajores – cookies that are filled with dulce de leche and often covered in chocolate.
Ice cream – the Argentines know how to do ice cream… try the dulce de leche flavour (of course). And the best thing? Stores deliver ice cream to you.
Medialunas – croissant-like pastries that are often basted with a sweet coating. This is a staple breakfast and afternoon tea food.
Mate – Argentina's national drink, this is a bitter tea that is served in a mate (the cup) and sipped through a bombilla (straw). The drink is shared amongst friends (and often strangers). I'm not a fan of the flavour, but the sharing nature of the drink is quite magical and a unique part of Argentine culture.
To try all these foods, there's something in the city to suit every budget, and some of my favourite restaurants are outlined below.
High-end
One of the amazing things about Buenos Aires is that you can eat at some of the best restaurants for far cheaper than what you'd pay in other cities. If budget isn't an issue, try one of these higher-end restaurants to experience their gastronomical delights.
Chila (Alicia Moreau de Justo 1160)
Located in Puerto Madero, choose from the three- or seven-step dining experience. This sparsely elegant restaurant serves modern twists on Argentine classics, and is frequently listed among the top 50 Latin American restaurants.
El Baqueano (Chile 499)
You won't be disappointed by this inventive degustation menu that takes you on a "tour" of Argentina. Spend a few hours and your tastebuds will be very happy.
Elena (Posadas 1086)
This high-end restaurant at the elegant Four Seasons hotel is known for its dry-aged T-bone. Also try the Sunday brunch.
Mid-range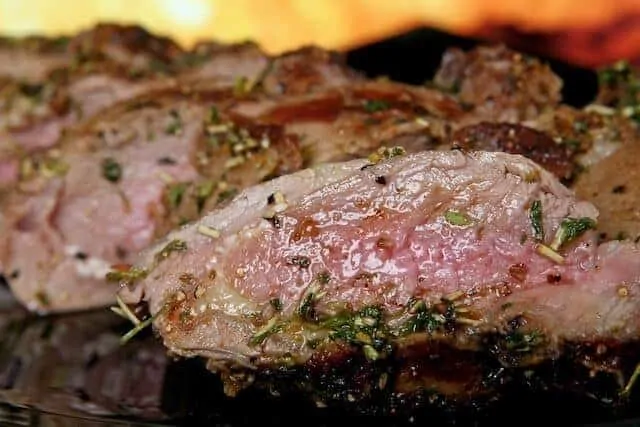 You can't visit Buenos Aires and not eat steak. Here are a few of my favourite steakhouses.
Parilla Peña (Rodríguez Peña 682)
This was our local parrilla (steakhouse) when we lived in Buenos Aires. While it's becoming more touristy, it's still a favourite of people who have been visiting for years. Some regulars even keep open bottles of wine on the shelf ready for when they come back! Any cut of steak is going to be good here, but my favourite is entraña (flank steak) smothered in their house chimichurri sauce. All diners get a free empanada on arrival, another reason we love this place.
Don Julio (Guatemala 4699)
Perenially on the list of the top steak restaurants in Buenos Aires, it's a restaurant that's worth braving the long lines to get a table. Plus, while you're waiting you'll get a glass of champagne so it's not all bad!
La Carnicería (Thames 2317)
A fairly new restaurant on Buenos Aires's steak scene, this tiny restaurant with only a dozen tables serves up classic favourites with a distinctively modern twist.
Budget
Even if you're on a budget, you'll find something delicious in Buenos Aires Argentina.
Chori (Thames 1653)
While you can choose your choripan from one of the many weekend food trucks that line the Costanera, it's better to go to the hipster Chori to try something a little unique.
La Conga (La Rioja 39)
Buenos Aires has a large Peruvian population that's brought their delicious cuisine to the city. Eat fresh ceviche and other mouth-watering Peruvian dishes at La Conga; it's located in a grittier part of the city so make sure to take a taxi.
So there you have it, our Buenos Aires travel guide – hopefully we've given you enough information to plan the perfect getaway to this Argentine city – and given you a great list of places to visit and things to do in Buenos Aires to make sure you get the most from your visit. Don't forget to let me know you're own highlights once you're back!
Oh, and if you liked this post please pin, tweet, flip or share on Facebook – I'd really appreciate it! Click the P in the share bar for full size images!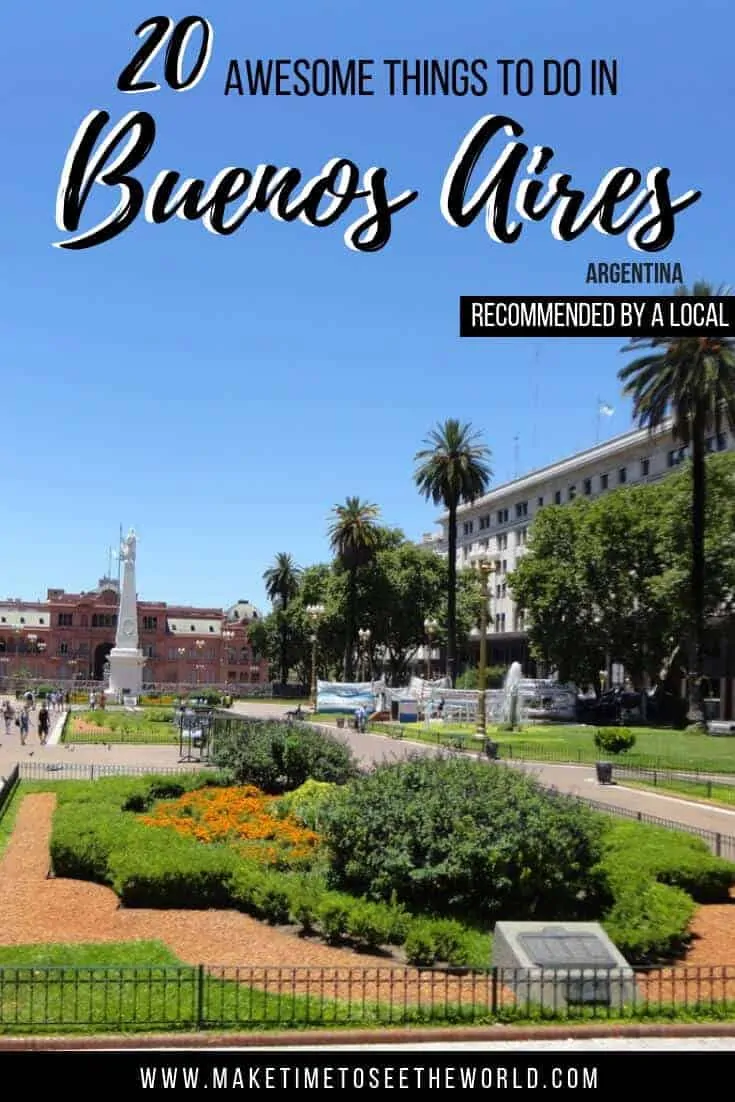 READY MORE TRAVEL TIPS & INSPIRATION? YOU MIGHT BE INTERESTED IN THESE RELATED POSTS:
Hi There! Thanks for reading our travel guide to the 16+ AMAZING Things To Do in Buenos Aires Argentina + Handy Buenos Aires Travel Guide I just wanted to let you know that this post may contain affiliate links, which means if you purchase something after clicking a link, I may get a small commission – which is at absolutely no cost to you. If you enjoyed this article and are going to be searching for some of the things I mention anyway, I would love it if you could click through from the links above & thank you in advance! Read my full Disclosure here.
Thank you for reading the MakeTimeToSeeTheWorld Travel Blog.