One of the most stunning parts of Australia is the Kimberley Region, in the northern half of Western Australia (and is three times the size of England!) With its beautiful natural scenery, including deserted gorges, sandy beaches, and beautiful natural formations, plus the fact that it is largely still in a natural state, the Kimberley Region is an amazing part of Australia to visit.
Visiting the Kimberley Australia is not that easy, due to its remote location and its vast distances, with many sights only accessible by 4WD or by flying. To help you out, we've put together a list of the top things to do in the Kimberley region, alongside essential visitor information such as the best time to visit the Kimberley region and where to stay.
This is a Guest Post by Shandos Cleaver from TravelNuity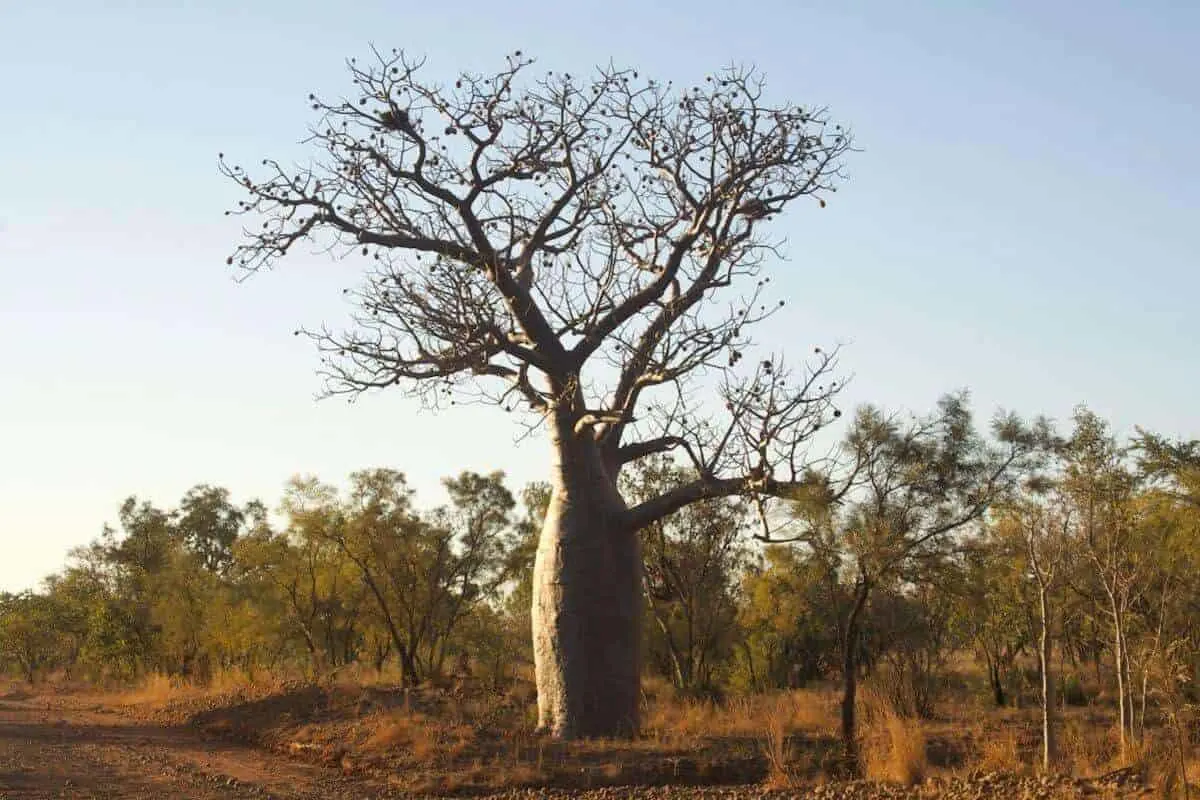 Disclaimer: Almost all posts on this site contain Affiliate links, and this one is no different. This means that if you click on any of the links in this travel guide (and make a purchase) I may receive a small commission at absolutely no cost to you. This post is carefully crafted to (hopefully!) answer all your questions about The Kimberley Australia and recommendations are made where we believe they will improve your trip and help with your planning. As such we thank you in advance should you decide to click & buy. Read my full Disclosure here.
Incredible Things to do in Kimberley Region
Camel Ride on Cable Beach
A visit to Broome isn't complete without a camel ride along Cable Beach, the beautiful long stretch of beach in Broome. I'm not sure when and how the practice began, but these days it's a must-do in Broome.
The most popular option are the sunset camel rides, held as the glowing sun sets into the Indian Ocean, a tropical sunset lighting up the sky. If your heart is set on a sunset ride, make sure you book in advance!
Taking a camel ride is accessible to everyone visiting the Kimberley region, no matter whether you have your own vehicle or not. Many of the best resorts in Broome are located just metres away.
Camp at Kooljaman
Just to the north of Broome lies the Dampier Peninsula. At it's tip, a few hundred kilometres away along a 4WD track, is Cape Leveque, home to Kooljaman.
With the option to camp or glamp, it's a magical place to stay for a couple of nights. It's here that the red dirt of Australia's outback meets the stunning blue sea, often with a strip of fine white sand in between.
.
Go mud crabbing on the Dampier Peninsula
While visiting the Dampier Peninsula, either at Kooljaman or one of the other Aboriginal settlements, don't miss out on the chance to go mud crabbing.
Armed with long crabbing hooks that look like over-sized tent pegs, the aim is to extract the giant mud crabs from their burrows amongst the roots of mangroves. Luckily the guides are far more adept and make sure no one misses out on deliciously fresh mud crab for dinner.
.
View the Horizontal Falls
Not far away from Broome, there's a rare natural phenomenon known as "horizontal falls". Created by the huge tidal differences in the area (up to around 12 metres), the water surges through gaps between peninsulas to create waterfalls that are horizontal.
The best way to witness them is on a scenic flight in a helicopter from Broome. There are also luxury small cruises and sightseeing tours that ply the Kimberley coast, with a highlight being these falls, if you have the budget.
.
Head underground at Tunnel Creek
About 350km to the west of Broome, and not far off the sealed highway (so its still accessible by 2WD cars, as long as you're okay driving on some unsealed roads) is Tunnel Creek. The creek is named after the natural tunnel it forms through a low-lying mountain range, nearly a kilometre in length.
Don't miss the chance to follow the creek underground from one side of the hills to the other, sometimes walking alongside it, and other times wading through it. (When I did it late in the dry season the maximum wading depth was only knee-high, but it can be higher some seasons or shortly after the end of the wet season.) Join a Tunnel Creek tour here – and don't forget a head torch if you go it alone!
.
Spot the freshwater crocodiles at Windjana Gorge
Close to Tunnel Creek is Windjana Gorge, also accessible to 2WD vehicles on a gravel road. This time the waterway has cut clear through the gorge, and it's a favourite hang out spot for freshwater crocodiles.
Although "freshies" don't have the fearsome reputation of their saltwater cousins (eating nothing larger than fish, turtles and small creatures), it's still a little nerve wracking to see them. Especially when they're laying only a few metres away from you on the mud banks! It's generally not advised to swim in this gorge. Combine Windjana Gorge with Tunnel Creek on this tour.
.
Do the Gibb River Road
If you've got a 4WD, it's a must to drive along the 660km-long Gibb River Road. While the road is increasingly being sealed, the majority of it is still unsealed and can be quite rough. A 4WD with decent clearance is also required to cross the grand Pentecostal River. There're plenty of options for camping along the way.
There're also many magnificent gorges to visit. My favourite is the beautiful Manning Gorge, about halfway along its length, near the Mt Barnett Roadhouse. Leave early in the morning after camping at the roadhouse and you might have the magnificent gorge all to yourself. Relax while swimming in its beautiful waters or leap in from the high rock platforms.
.
Visit El Questro
At the eastern edge of the Gibb River Road near Kununurra lies El Questro Wilderness Park. It's a former cattle station that's now a huge wilderness park, at over 1 million acres. The 35km length of the Gibb River Road to the Park entrance and Emma Gorge is now sealed (although there were then gravel roads), so it's now accessible to most 2WD vehicles.
At El Questro, don't also miss having a dip in the natural spring waters of Zebedee Springs, surrounded by magnificent palm trees. Another popular attraction at El Questro is the walk to Emma Gorge, with a chilly dip at the end beneath the towering walls of the waterfall. It's one of the most beautiful regions in the Kimberley.
.
Scenic flight over the Bungle Bungles
With access to the Bungle Bungles difficult even if you have a 4WD vehicle (the access track is usually very rough going), the best way to see these beehive formations is from the air, on a scenic flight. The flights are expensive, but definitely worth the splurge to see this World Heritage listed sight.
The flights leave from Kununurra, firstly crossing over the huge inland sea of Lake Argyle and the Argyle Diamond Mine, before circling over the Bungle Bungle Range. If you can afford it, ideally do a longer trip where you also land on the group and go for a hike. Book your Full Day Bungle Bungle and Purnululu National Park here.
.
Buy some local Aboriginal Art
There is a wide variety of Aboriginal art to see in the Kimberley region, whether on natural rock faces / rock art (mainly in out of the way locations only accessible by guided 4WD tours) or on the walls of galleries.
While you are visiting, you should definitely buy some Aboriginal Art, ideally from an Aboriginal-run artist collective. If you don't have much room, buy one of carved boab nuts, which are only found in the area and take home a real piece of Aboriginal Australia. Some great places to buy authentic art include the Waringarri Aboriginal Arts in Kununurra or Mowanjum Arts near Derby.
.
How to Plan a Trip to the Kimberley Region
The Kimberley is a remote and vast region of Australia, and a visit to this region requires proper planning, especially if you're planning on setting off in a 4WD from the townships of Broome and Kununurra.
Entry Fees in the Kimberley Australia
There is no entry fee to the majority of the Kimberley Region. However, there are entry fees charged for some of the national parks in the region, plus other privately owned areas.
For instance, there are entry fees to the King Leopold Range Conservation Park (including Bell Gorge), Tunnel Creek National Park, Windjana Gorge National Park, Mirima National Park (Hidden Valley) and Purnululu National Park (Bungle Bungles).
Entry costs $13 per vehicle per day, or buy a holiday pass valid for four weeks for $46 per vehicle.
Access to the privately owned El Questro costs $12 per person per day, or $22 per person for a seven-day permit. Manning Gorge costs $22.50 per person including camping, or else a day pass is $8 per person.
For more information, check out this excellent listing and for more general Kimberley Advice the WA Parks Website is a mine of information.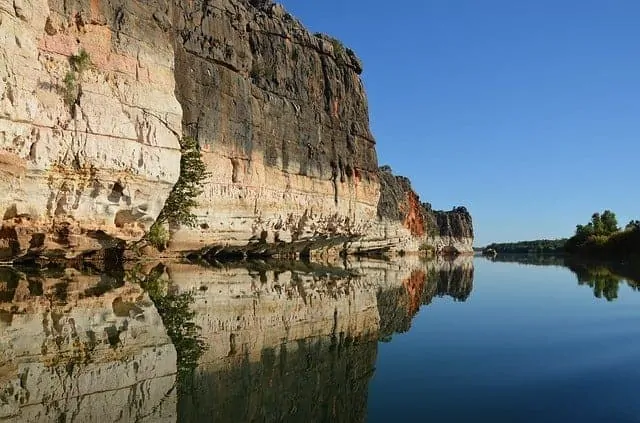 The Best Time to Visit the Kimberley Region
During the summer months in the Kimberley Region, known locally as the "wet season", the region is visited by torrential rains, hot and humid weather, and the occasional cyclone.
For this reason, it's best to visit the Kimberley Region during the "dry season". This last from about May to September. (April is often included, but during April and sometimes May, roads may still be flooded or being repaired.) During these months, rain is unlikely, the weather is warm but bearable, and roads and attractions are open.
If you're just visiting Broome and taking scenic flights, it may still be possible to visit in other months of the year (with cheaper accommodation on offer), although cyclones from December to March could devastate your plans.
How to Get to the Kimberley Region
The Kimberley Region is easiest reached on the regular flights to Broome (a great resort town on the coastline), plus a smaller number of flights to Kununurra (closer to El Questro and the Bungle Bungles).
From both towns, it's possible to hire a 4WD drive or campervan, although make sure that you have permission to drive it on any 4WD drive tracks you plan to take, such as the Gibb River Road and the road to the Dampier Peninsula.
It's also possible to drive north to Broome from the state capital of Perth, along sealed, good quality highways. However, it is over 2000km in total. It's best done as part of a longer holiday, whether in addition to a road trip from Perth to Broome or as part of a Big Lap around Australia.
Getting Around the Kimberley Region
To fully explore the Kimberley Region, it's necessary to use a 4WD. Alternatively, join a guided tour and take advantage of scenic flights, especially if you don't have 4WD experience.
If you are 4WDing off the main sealed highways, plan your route to the next petrol station, including noting whether both diesel and petrol are available. It may be necessary to use a jerry can, including if you are taking side routes. Also check up on the latest conditions for roads.
If you are just using a 2WD, it's still possible to visit some of the sights, with road conditions (and the amount of sealed road) improving from year to year. Skip on driving the full length of the Gibb River Road, instead sticking to the sealed highway between Broome and Kununurra.
However, it's possible to drive in a 2WD to El Questro and Emma Gorge from Kununurra, with the road sealed to the El Questro entrance. The gravel road from Derby to Windjana Gorge and Tunnel Creek is also generally suitable for 2WD cars.
Where to Stay in the Kimberley Australia
Accommodation options in the Kimberley Region range from basic campsites, although in some stunning locations, through to luxury glamping spots and resorts. Consider some of these top places to stay in the Kimberley Region:
The upmarket Cable Beach Club Resort is ideally located just metres away from the white sands of Cable Beach in Broome. It's also home to multiple restaurants and a gorgeous spa.
Kooljaman is located north of Broome at Cape Leveque, where the red sands meet crystal clear blue waters. Accommodation options range from deluxe safari tents through to basic campsites. Make sure you book in advance!
El Questro contains more than a million acres of untamed beauty and countless options to stay for a while. The Homestead has hosted film stars shooting in the region, while other more affordable options include El Questro Station, Emma Gorge Resort and various campsites.
Home Valley Station is an Aboriginal-run enterprise about 50km west of El Questro. Luxury options include Grass Castle and Eco Tents, while there's also bush camping options on the banks of the mighty Pentecostal River with its plentiful barramundi stocks.
Kununurra Country Club Resort is the ideal base in the heart of Kununurra. Relax by the pool in between sightseeing, plus enjoy the on-site restaurant and two bars/lounges.
And that's a wrap, folks. We hope our ultimate guide for top things to do in Australia's Kimberley Region & The Kimberley Australia Travel Guide has been helpful! Don't forget to tell us all about your travels to this glorious destination in the comments below.
And if you liked this travel guide please tweet, pin, flip or share on Facebook. Pins can be found be clicking the sharebar on the left.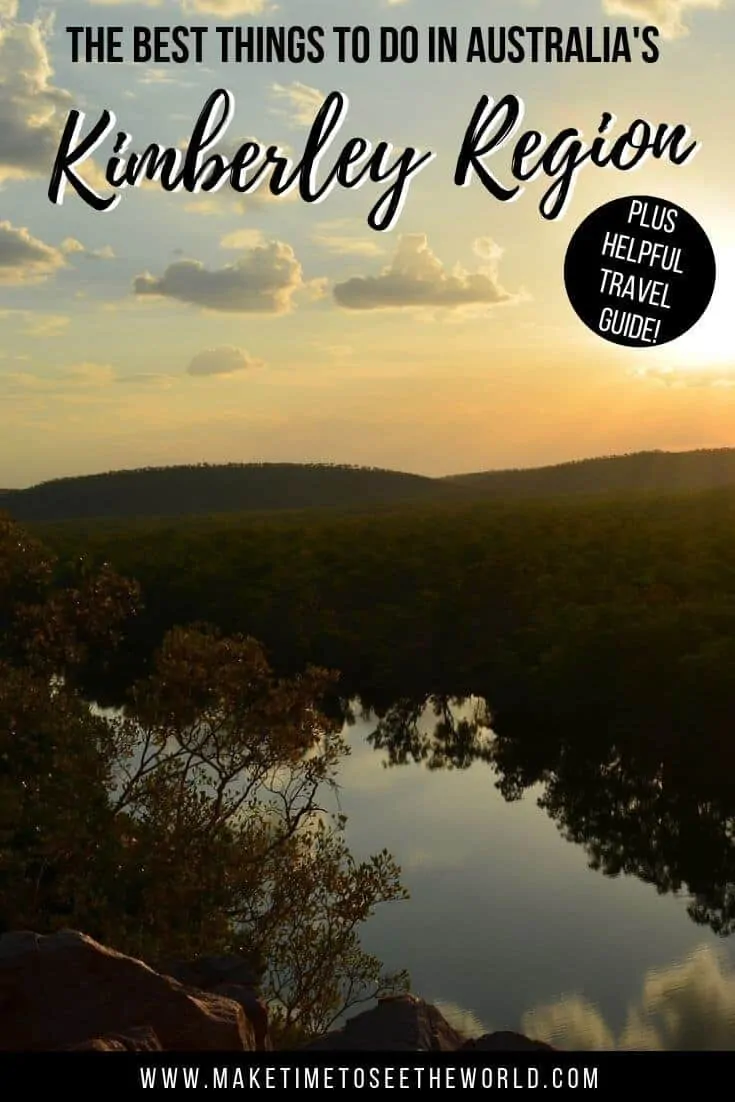 READY TO EXPLORE MORE OF AUSTRALIA AND THE SOUTH PACIFIC? YOU MIGHT BE INTERESTED IN THESE RECENT POSTS, RELATED ARTICLES, DESTINATION GUIDES & POPULAR POSTS:
Hi There! Thanks for reading our Kimberley tourism guide and travel tips post about The Top Things to do in Kimberley Australia PLUS The Kimberley Travel Guide I just wanted to let you know that this post contains affiliate links, which means if you purchase something after clicking a link, I may get a small commission – which is at absolutely no cost to you. If you enjoyed this article and are going to be searching for some of the things I mention anyway, I would love it if you could click through from the links above & thank you in advance! Read my full Disclosure here.
And a huge Thank You for reading the MakeTimeToSeeTheWorld travel blog.