It's that time of year again, Christmas is just around the corner and when you're not enjoying all the festive fun, gift shopping is likely to be high on your agenda! If Secret Santa is an annual event at your office or maybe something you do every year with family or friends, we feel you when you say "I have no idea what to get!" Gift giving is definitely an art and can be even trickier if you are having to stay within a tight budget.
We might not be able to help you with all your present buying this Christmas but one thing we can do is make some top Secret Santa gift recommendations if you are buying for someone who well and truly has the travel bug.
Keep on reading to find the perfect Secret Santa gift for frequent travellers, whatever your budget.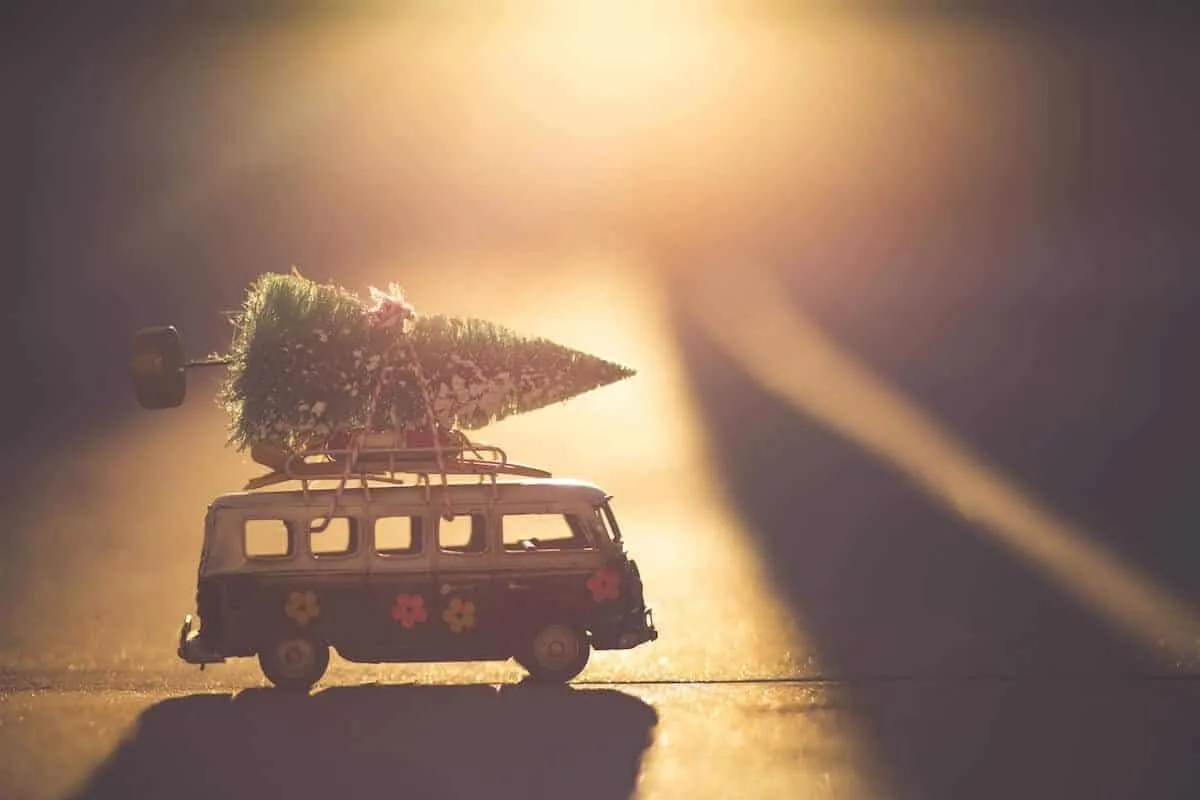 Disclaimer: This very helpful post about secret Santa gifts for travelers contains affiliate links, which means that should you click any of the links and make a purchase I may get a small commission at absolutely no cost to you. If you are in the planning stage – over even on a last minute dash for your contribution to your work or family secret Santa gift exchange – please consider using the links below. And you can read the legal stuff about it all in my Disclosure.
Wait, What exactly is a Secret Santa Gift Exchange?
If you have been invited to join in a 'secret Santa gift exchange and are wondering just what on earth that means, let us give you a bit of background:
Secret Santa is where a group of people are random assigned another member of the group (think names out of a hat) to buy one gift for, under a set price limit, which are then exchanged anonymously. It is often used in offices or large groups of friends to both keep the costs of Christmas down and to stop the rampant consumerism that is often associated with the holiday period. By running a secret Santa exchange you ensure everyone in the group/family receives a present which has a financial limit/cap and no-one feel left out or hard done by. Perfect.
(Secret Santa is also slightly different to the 'White Elephant' party game played in the United States, which is more of a random group gift exchange where people can steal and swap presents after they have been unwrapped! Read more about White Elephant gift exchanges & gift ideas here.)
What are good Secret Santa gifts?
Well this one is all a little bit subjective depending on who you are buying for. You could go for a funny secret Santa gift, an unusual gift, a useful gift or even a personalised gift. In basic terms, a secret Santa gift needs to be relatively thoughtful (as does any gift you are giving) and under the designated price cap. The rest, we'll leave up to you (but we have got 20+ suggestions below in case you are struggling!)
– And why is this Secret Santa Gift Ideas post different to the others on the web?
On many of the Secret Santa gift ideas posts on the internet you'll see the same kind of pressies listed: each which could also be used as birthday gifts, gifts for women, chocolate gifts, personalised gifts, mothers day gifts, novelty gifts – even wedding gifts or engagement gifts and they'll feature experience days /experience gifts and other high value items that are just not suitable as regular secret Santa ideas because of the expense (unless you've set a generous Secret Santa value limit!). But in THIS list – we have tried to identify unique travel themed secret Santa gifts that would be perfect for those with a serious case of wanderlust (which can also be used as wallet friendly stocking fillers or general generic Christmas gifts if you are struggling for present ideas) – because we are travel lovers (and would be happy to receive any of the items on this list!) and we like to cater to our tribe!
(AND one of the best things about this gift guide is that all products are available on Amazon, which means they can be delivered to your door and office in under 24 hours!)
.
.
.