It's that time of year again, Christmas is just around the corner and when you're not enjoying all the festive fun, gift shopping is likely to be high on your agenda! If Secret Santa is an annual event at your office or maybe something you do every year with family or friends, we feel you when you say "I have no idea what to get!" Gift giving is definitely an art and can be even trickier if you are having to stay within a tight budget.
We might not be able to help you with all your present buying this Christmas but one thing we can do is make some top Secret Santa gift recommendations if you are buying for someone who well and truly has the travel bug.
Keep on reading to find the perfect Secret Santa gift for frequent travellers, whatever your budget.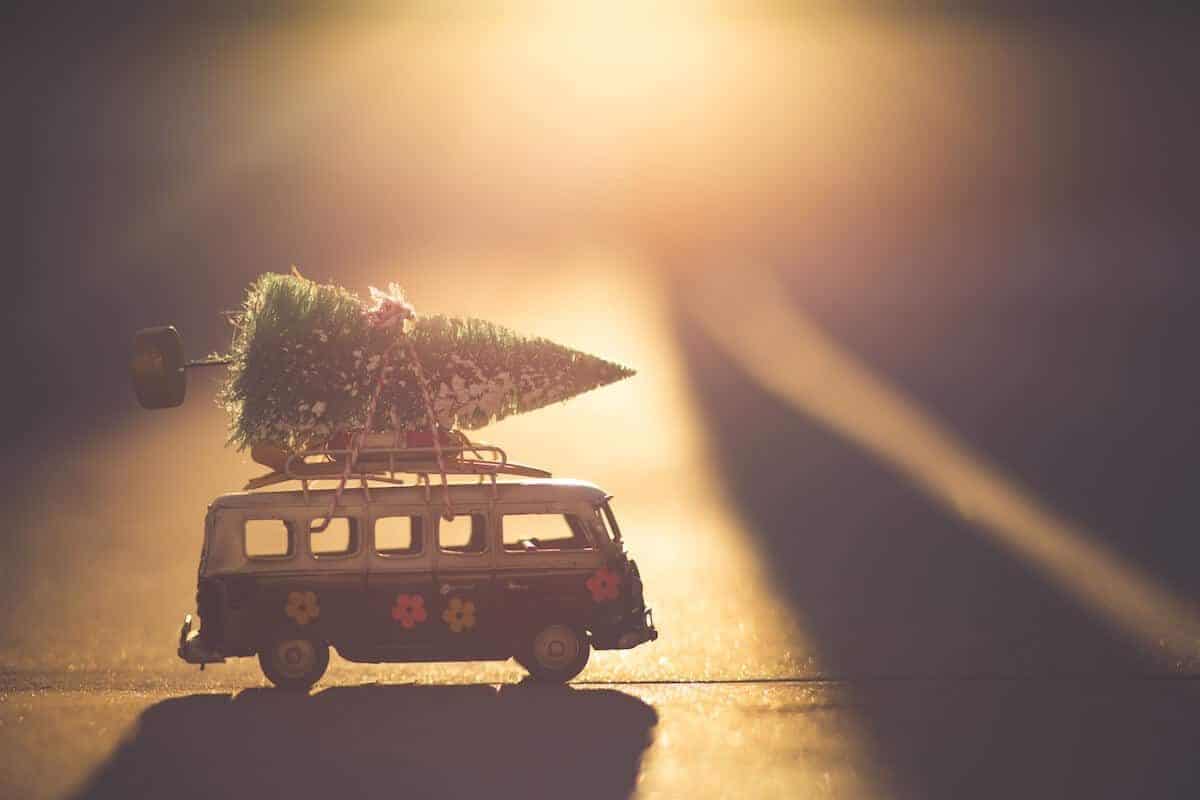 Disclaimer: This very helpful post about secret Santa gifts for travelers contains affiliate links, which means that should you click any of the links and make a purchase I may get a small commission at absolutely no cost to you. If you are in the planning stage – over even on a last minute dash for your contribution to your work or family secret Santa gift exchange – please consider using the links below. And you can read the legal stuff about it all in my Disclosure.
Wait, What exactly is a Secret Santa Gift Exchange?
If you have been invited to join in a 'secret Santa gift exchange and are wondering just what on earth that means, let us give you a bit of background:
Secret Santa is where a group of people are random assigned another member of the group (think names out of a hat) to buy one gift for, under a set price limit, which are then exchanged anonymously. It is often used in offices or large groups of friends to both keep the costs of Christmas down and to stop the rampant consumerism that is often associated with the holiday period. By running a secret Santa exchange you ensure everyone in the group/family receives a present which has a financial limit/cap and no-one feel left out or hard done by. Perfect.
(Secret Santa is also slightly different to the 'White Elephant' party game played in the United States, which is more of a random group gift exchange where people can steal and swap presents after they have been unwrapped! Read more about White Elephant gift exchanges & gift ideas here.)
What are good Secret Santa gifts?
Well this one is all a little bit subjective depending on who you are buying for. You could go for a funny secret Santa gift, an unusual gift, a useful gift or even a personalised gift. In basic terms, a secret Santa gift needs to be relatively thoughtful (as does any gift you are giving) and under the designated price cap. The rest, we'll leave up to you (but we have got 20+ suggestions below in case you are struggling!)
– And why is this Secret Santa Gift Ideas post different to the others on the web?
On many of the Secret Santa gift ideas posts on the internet you'll see the same kind of pressies listed: each which could also be used as birthday gifts, gifts for women, chocolate gifts, personalised gifts, mothers day gifts, novelty gifts – even wedding gifts or engagement gifts and they'll feature experience days /experience gifts and other high value items that are just not suitable as regular secret Santa ideas because of the expense (unless you've set a generous Secret Santa value limit!). But in THIS list – we have tried to identify unique travel themed secret Santa gifts that would be perfect for those with a serious case of wanderlust (which can also be used as wallet friendly stocking fillers or general generic Christmas gifts if you are struggling for present ideas) – because we are travel lovers (and would be happy to receive any of the items on this list!) and we like to cater to our tribe!
(AND one of the best things about this gift guide is that all products are available on Amazon, which means they can be delivered to your door and office in under 24 hours!)
.
Top Secret Santa gifts for travelers under £10
Compact travel scratch map
Who doesn't love a scratch map? This compact travel version is a fun way to check off the places you have travelled to around the world, while you're on the go.

.
Vintage map purse
A small purse always comes in handy on your travels for all that spare change and they don't come much cuter than this 'Little Purse For Big Adventures' with its vintage map design.

.
Travel journal
The ideal gift for those who love to write. This travel journal with its world map design is sleek and stylish making it ideal to slip into any backpack.

.
Backpacker – compact travel game
It's the ultimate travel game. Backpacker is a card game that will get the whole room chatting and laughing in no time!

.
Cable organiser case
A practical gift for gadget-loving travellers. Featuring 9 compartments and 12 secure loops, say goodbye to disorganised cables once and for all.

.
Travel laundry bag
Store your dirty washing in style with this stylish laundry bag with its map design. Despite its small size it holds up to 3kg!

.
747 things to do on a plane
Anyone with a long plane journey ahead of them is going to love this quirky gift. Featuring 747 things to do on the plane, never again will they find themselves with nothing to do!

.
Set of luggage tags
They might be small but boy will these luggage tags come in handy, making it easy for travellers to pick out their bag in a crowd thanks to their colourful designs.

.
Waterproof & Tear-proof Deck of Cards
Compact and light, a deck of cards is a great addition to any travelers kit. They're great to pass the time, liven up a party and help turn travel companions into life-long friends. And this pack is extra special as it is not only waterproof but tear-proof, meaning it can withstand the harshest of conditions (or just survive the spillages that a drinking game may result in!)

.
Personalised St. Christopher keyring
As the patron saint of travellers this St. Christopher keyring is a thoughtful gift for your travel mad buddy. Featuring a personalised initial charm, it's a gift they will want to hold on to forever.

.
Stay cool ice towel
This clever little towel is a great gift for anyone travelling to hot climates. All they need to do is get it wet to be cool in a flash. They will certainly be singing your praises their entire trip. It's one of the most unusual gifts on our list but if you're Secret Santa is a hod bod, it will be a lifesaver for them!

.
Top Secret Santa gifts for Travel Lovers under £20
Compression Packing Cubes Set
If you are not on the packing cubes bangwagon yet, where have you been? Packing cubes are the latest and greatest in packing tech and are fantastic for those that like to keep their luggage organised. In a range of different sizes, packing cubes are revolutionary – and these compression ones are my favourite for the extra space you can squeeze out of your case. And if you're not convinced on the packing cube front – read our complete guide to WHY you need them here.

.
Lonely Planet's Ultimate Travelist
Pretty much one of the best gifts out there for anyone itching to travel the world. Compiled by the travel experts at Lonely Planet, it features a list of the top 500 places to visit on earth.

.
Vlando travel jewellery case
Known for their exclusive jewellery case designs, this travel case from Vlando is the ultimate solution for keeping jewellery safely organized whilst travelling. Made from faux leather, it's solid base makes for a sturdy design with two removable dividers to use as desired.

.
Travel Water Bottle

I am a firm believer in reducing single use plastic, and as such think that everyone – traveler or not – should have their own reusable water bottle. These POP Design bottles are BPA free, have vacuum insulation (to keep drinks hot or cold) and are available in 500ml or 740ml.

RELATED
– Like the sound of a water bottle but not convinced with the design/features of this one? Why not head on our over to our complete list of the
BEST water bottles for travelers
for our full list of recommendations and guide to picking the best one for you.
Aromatherapy travel survival kit
For a friend who's in love with aromatherapy oils. This travel survival kit contains three unique blends of essential oils, Energy, Travel & Sweet Dreams to ensure every day is a calm day when they're on the move.

.
Carry On Cocktail Kit
There's always one person who loves to indulge in a cocktail wherever they are traveling to. With this cocktail kit, they can not only make one for themselves, but some for friends too, as these sets makes 6! It's the perfect travel related alcohol gift on a budget and a knockout secret Santa gift idea!

.
Burt's Bees travel gift set
With its blend of beeswax and other natural products, Burt's Bees nourishing beauty products are always a winner. This travel gift set includes five products to moisturise from head to toe.

.
Travel memory foam pillow
Who says you can't enjoy a good sleep whilst travelling? This luxury memory foam pillow helps support both your head and neck. It also conveniently folds away into a compact travel case for maximum packing space.

.
Travel wallet organiser
Help your friend or colleague stay organised on their travels with this compact travel organiser. Featuring plenty of pockets for passports, tickets, cash etc it's made from durable, waterproof nylon to keep important documents in one piece.

RELATED
– We all know a high tech traveler – but are they one of those who have all the gear and no idea?! Take a peek at our guide to the
best travel gadgets
and see if they can make yours – or their – life easier on your adventures!
.
Travel Mug
If you know that the person you have drawn in the Secret Santa pool cannot function without their morning coffee, this insulated travel mug may be a great Christmas gift and a fantastic addition to their travel kit.

.
Foldable travel backpack
Get a thumbs up with this travel backpack. Available in an array of colours, it's foldable, lightweight and waterproof making it the perfect alternative bag choice for chilled out day trips whilst travelling.

RELATED
– Need a backpack that is a little more substantial? Our guide to the
Best Backpacks for Women
along with our complete list of
Backpacker Essentials
may help you find something (and if you got one as a Secret Santa gift you'd definitely be the best gift-giver at the party!)
.
Leather travel journal
This luxury leather travel journal will enhance anyone's travel experience. Not only is it small, making it perfect to fit in a tightly packed suitcase, it's a gift that will last a lifetime with its refillable pages.

.
Travel scrapbook
We all know what it's like to return home from our travels with lots of little memories in tow, from plane tickets to treasured photos and this fab travel scrapbook is a wonderful gift for anyone wanting to remember these memories forevermore.

.
Advanced Bushcraft
A book for all those who prefer life on the wild side. This bestselling guide on Advanced Bushcraft covers dozens of topics to set anyone up for adventure in the wilderness.

.
Hanging photo LED lights
We all know someone who takes 1000s of photos on their travels and with these brilliant hanging, photo LED lights they can now easily display and swap over photos whenever they head home from another memorable trip.

And that's a wrap! (Well kinda, you know you guys will still have to physically wrap these secret Santa gifts, right?!) But we do hope we have given you enough Christmas gifts ideas to make your Xmas shopping a breeze. And if you're quite taken with a few of these present ideas, they can always be used for other occasions too -18th birthdays, 21st birthdays, 30th birthdays gifts or even anniversary gifts if you have a significant travel loving other.

Do you have any of the items featured here or can you recommend any alternative gifts? Share them with us and our readers in the comments below and we hope you have a very Merry Christmas!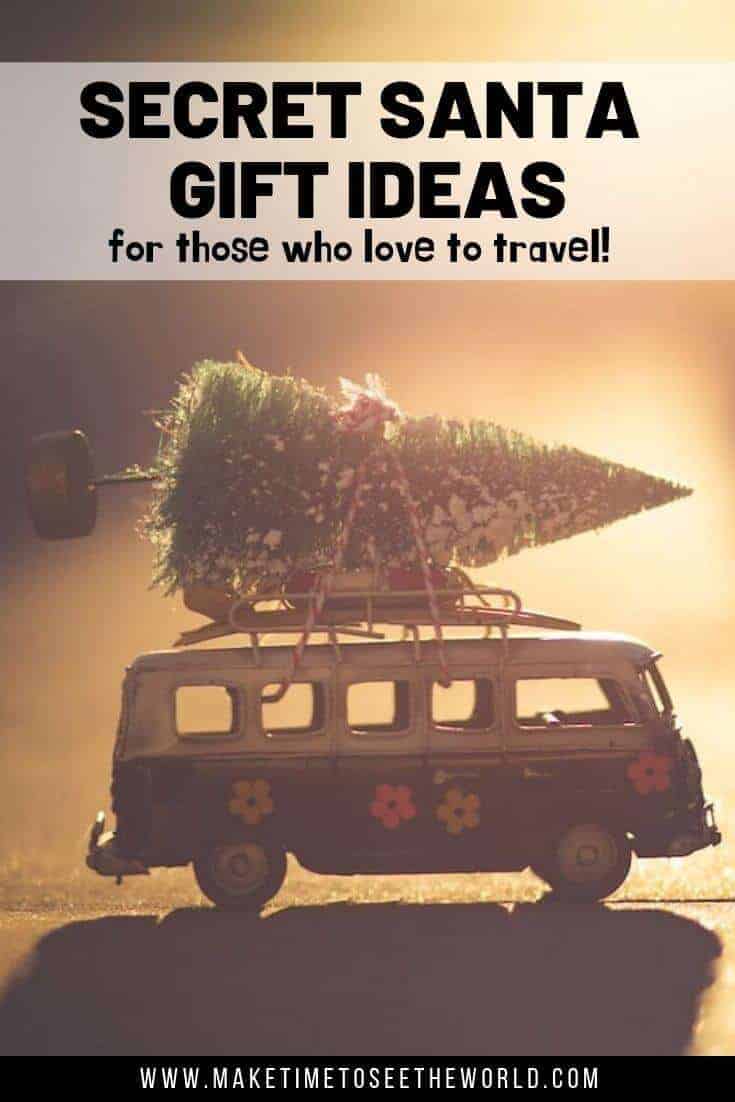 And if you liked this guide to the best secret Santa gifts for travel fanatics, take a look at the other gift guides, packing guides & travel gear posts in this series:
Hi There! Thanks for reading my buying guide to The Best Secret Santa Gifts for Travel Lovers! I just wanted to let you know that this post contains affiliate links, which means if you purchase something after clicking a link, I may get a small commission – which is at absolutely no cost to you. If you enjoyed this article and are going to be searching for some of the things I mention anyway, I would love it if you could click through from the links above & thank you in advance! Read my full Disclosure here.
Thank you for reading the MakeTimeToSeeTheWorld travel blog posts.
The BEST Secret Santa Gifts (perfect for Travel Lovers!)
was last modified:
December 28th, 2019
by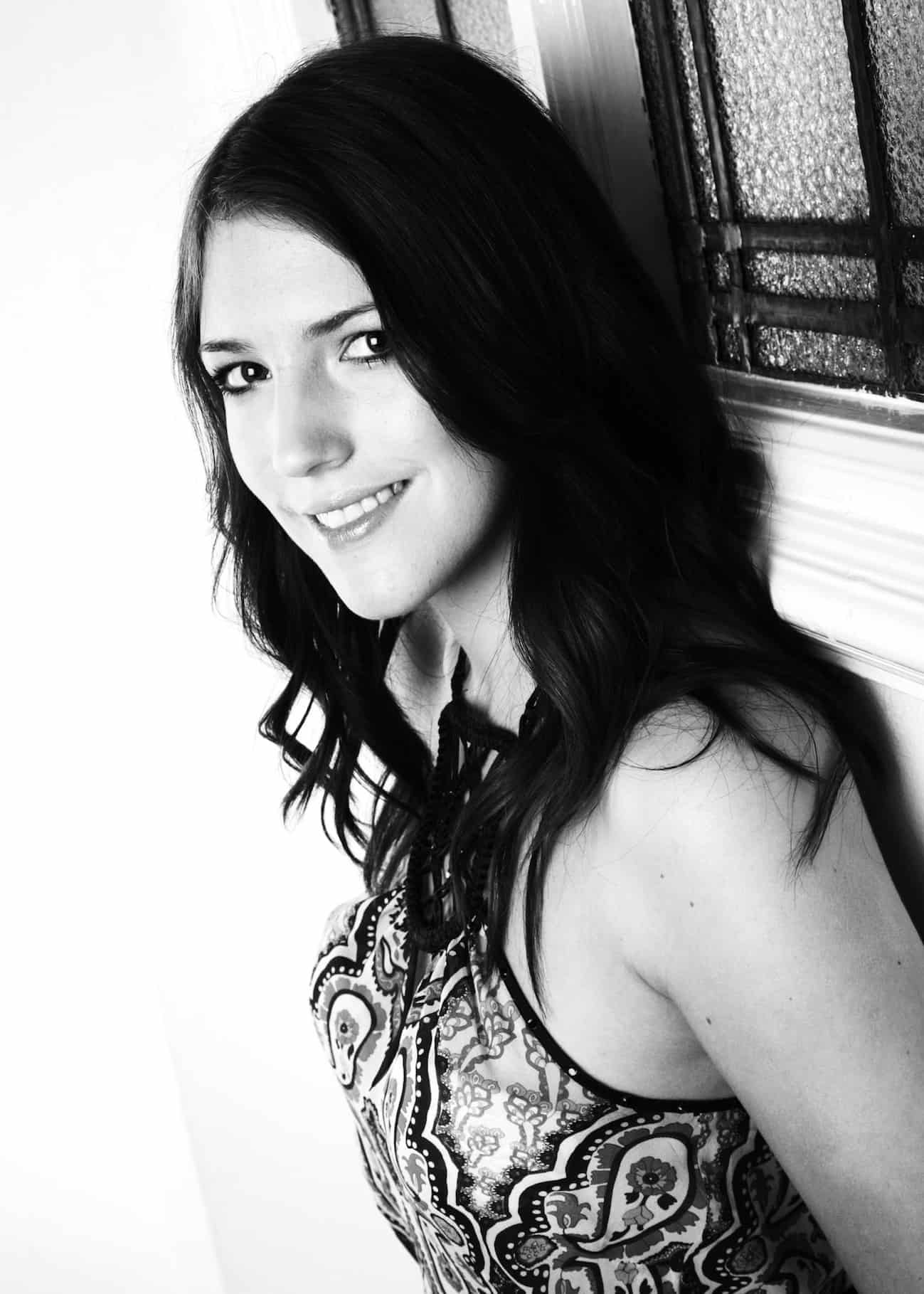 Vicki is the Lawyer turned Content Creator, Editor-in-Chief and all round Boss Lady at MakeTimeToSeeTheWorld.
She has lived and worked in 7 different countries and started the site to show everyone that it is possible to travel whilst holding down a full time job (because not everyone can – or wants to – quit and walk away from it all).
Her style of travel has always been to get the best out of a destination as a time poor traveler making the most of limited vacation days and all without breaking the bank; BUT she does know where to save and where to splurge to have the most incredible travel experiences – such as luxury hotels and over-water bungalows, safaris, spas and more(!) – where the situation calls for it.
To see where Vicki's work has been featured online, visit our Featured Elsewhere page.
– and if you are a travel brand who would like to find out how to work with Vicki, contact her here.