.
Roadtrip USA! Part 3
Welcome to week 3 of my coast to coast USA roadtrip. This week we head north east into Tennessee, Virginia, Washington DC, Philadelphia and New York. Join me as work our way to our final stop – New York City!
Week 3 – The NORTH EAST
The route:
Graceland – Memphis – Nashville – Virginia – Washington dc – Philadelphia – new York.
So last time we finished at New Orleans, with a travel time of 5.5-6 hours to our next stop:
17. Graceland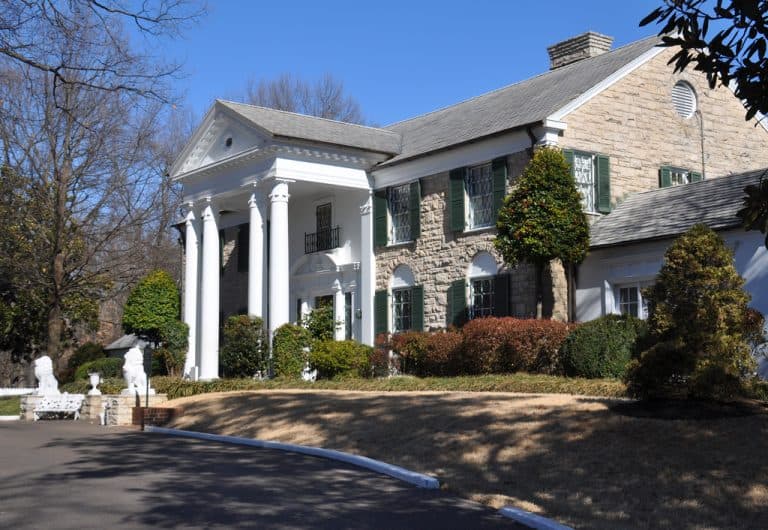 I can honestly say that standing "down in the Jungle Room"  – and wandering around the rest of Elvis's estate – was one of the highlights of my coast to coast roadtrip. Grab the audio tour and learn about Elvis's extraordinary life as you walk around his home, the gardens, his record collection, costume hall, car exhibit and private jet! A fun few hours which will have you feeling nostalgic for a time when rock and roll music was at its peak and Elvis stood triumphantly as its king. Stay at the Heartbreak Hotel for the ultimate Elvis escape!
Highlights: The Jungle Room, The Costumes – The Audio tour – Everything!
Next Stop: Memphis – Travel Time: 10 minutes!
.
18. memphis
Just a quick hop across from Graceland is the iconic music hub of Memphis. Home to the legendary Sun Studio and the recording greats such as Johny Cash, BB King and, of course, Elvis. Memphis is also home to great barbecue and soul food and Beale Street is a great spot to combine the two. Ultimately, after visiting Graceland and Memphis you'll never listen to 'Walking in Memphis' in the same way again.
Aside from great food and music, Memphis is also home to the National Civil Rights Museum, housed in the infamous Lorraine Motel, where Martin Luther King Jr was assassinated. It is worth taking a few hours to learn (or refresh your memory!) about his work and  legacy that continues to inspire many.
Highlights: Beale Street, National Civil Rights Museum, Sun Studio
In The Area: Shelby Farms Music Museums
Next Stop: Nashville – Travel Time: 3-4 hours
19. nashville
Another musical stop on our USA Roadtrip and the home of country music. Welcome to Nashville! Grab a stetson and don your favorite cowboy boots – or pick up a pair from any of the local stores – and hit the streets of music city. Immerse yourself in music history at the Country Music Hall of Fame and the Grand Ole Opry, stop in any bar along the main street for some great live music or head to the Opry Mills for some great outlet shopping. There's something for everyone in Nashville!
Highlights: County Music Hall of Fame & Cowboy boots
In The Area: Jack Daniels Distillery, Music City Walk of Fame Park, Nashville Framers Market, Rayman Auditorium, Opry Mills, Belle Meade Plantation, Opryland Amusement Park.

Next Stop: George Washington & Jefferson National Park – Travel Time: 8 hours
.
20. George Washington & Jefferson national forests

An overnight stop suggestion – which can be combined with beautiful walks and great scenery.
Next Stop: Washington DC – Travel Time: 3-3.5 hours
.
21. Washington dc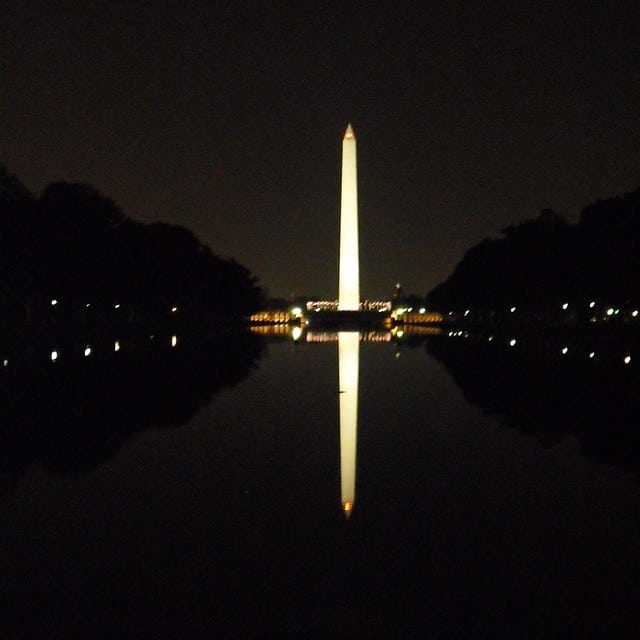 Enjoy the serenity and culture of DC which combines amazing museums and beautiful memorials in addition to 3 stunning buildings that house the USA's federal government's 3 branches – the Capitol, White House and Supreme Court. Don't just visit them during the day though – daylight doesn't do them justice! A better time is to visit them on an illumination walking tour and add in the Lincoln Memorial, Washington Monument and the Vietnam's Veterans Memorial.
Head over to the neighborhood of Georgetown for a stroll around eclectic shops and great restaurants.
Highlights: Illumination Walking Tour (self-guided), National Museum of Natural History,  Pool of Reflection.
In The Area: National Archives, National Postal Museum, Holocaust Museum, World War II Museum, Korean War Memorial, Newseum, Botanic Gardens.
Next Stop: Philadelphia – Travel Time: 2.5 hours
.
22. Philadelphia

Visit the Liberty Bell and Independence Hall and see where the Declaration of Independence and American Constitution were signed; eat an authentic Philly Cheese Steak and jog up the 'Rocky' steps singing 'Eye of the Tiger.'
Highlights: LOVE Park, Rocky Statue

In The Area: Eastern State Penitentiary , Philadelphia Museum of Art
Next Stop: New York – Travel Time: 1.5-2 hours
.
23. new york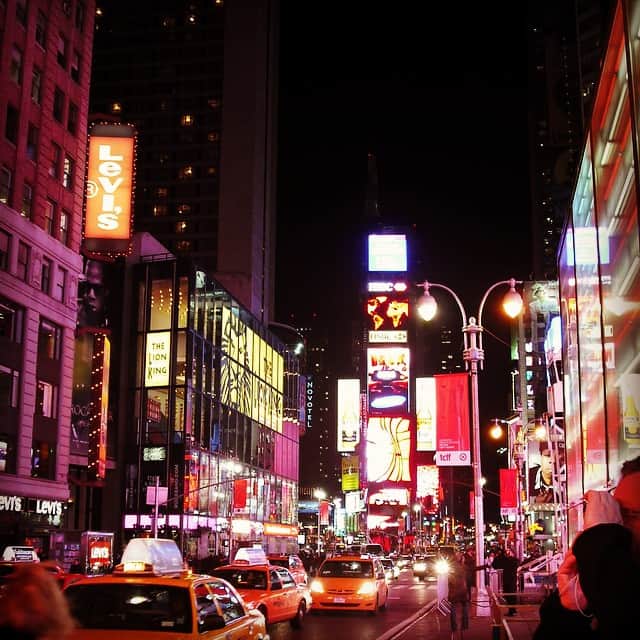 What a way to finish! There is so much to see and do in New York that a little mention here will not be enough! Spend a few days picking out your own highlights from the extensive list below and live it up as you celebrate traveling coast to coast across the USA in the city that never sleeps.
(My) Highlights: Statue of Liberty, Ground Zero, Times Square, Central Park

In The Area: Rockefeller Center, 5th Avenue, Ellis Island, New York Stock Exchange, Chrysler Building, Empire State Building, Metropolitan Museum of Art, Grand Central Station, High Line, Brooklyn Bridge, Battery Park.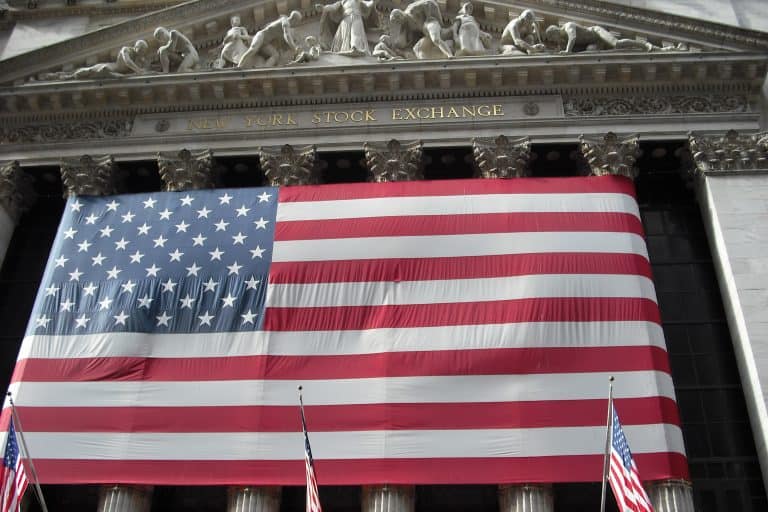 And there we have it, the third and final week of my coast to coast roadtrip across the USA. I hope you have enjoyed it – let me know if you would add anything else to the final week – I know its a bit heavy on the driving so if you can add in any more great destinations, I'd love to hear from you!
If you liked this article please pin & share – I'd really appreciate it 🙂